Personal Statement
I pride myself in attending local and statewide seminars to stay current with the latest techniques, and treatment planning.
...more
I pride myself in attending local and statewide seminars to stay current with the latest techniques, and treatment planning.
More about Dr. Vijay.N.Lulla
Dr. Vijay.N.Lulla is a trusted Cardiologist in Andheri West, Mumbai. He is a qualified MBBS . You can meet Dr. Vijay.N.Lulla personally at Belle Vue Multispeciality Hospital in Andheri West, Mumbai. You can book an instant appointment online with Dr. Vijay.N.Lulla on Lybrate.com.

Find numerous Cardiologists in India from the comfort of your home on Lybrate.com. You will find Cardiologists with more than 26 years of experience on Lybrate.com. You can find Cardiologists online in Mumbai and from across India. View the profile of medical specialists and their reviews from other patients to make an informed decision.
Info
Location
Book Clinic Appointment with Dr. Vijay.N.Lulla
The Link, 1st floor, Link Road Extension, Andheri West. Landmark: Next to Audi Showroom, Mumbai

,

Mumbai
Get Directions
The Link, 1st floor, Link Road Extension, Andheri West. Landmark: Next to Audi Showroom.

,

Mumbai
Get Directions
Services
Submit Feedback
Submit a review for Dr. Vijay.N.Lulla
Your feedback matters!
Write a Review
Feed
Nothing posted by this doctor yet. Here are some posts by similar doctors.
Asked for male, 24 years old from Sitapur

Diploma in Child Health (DCH), MBBS
General Physician, Bangalore
Sir, you will have to reduce weight. Do yoga, breathing exercises, meditation. Go for walks. Eat fruits and vegetables. If problem is persistent, get back to me.
2
people found this helpful
Asked for male, 36 years old from Vadodara

Diploma in Obstetrics & Gynaecology, MBBS
Simple walks are the best and safe exercise , you can do some yoga also ,taking help from a good instructor.
1
person found this helpful
Shared 3 years ago • Featured Tip
C.S.C, D.C.H, M.B.B.S
General Physician, Alappuzha
HEART ATTACK

A heart attack occurs when the flow of blood to the heart is blocked, most often by a build-up of fat, cholesterol and other substances, which form a plaque in the arteries that feed the heart (coronary arteries). The interrupted blood flow can damage or destroy part of the heart muscle.

A heart attack, also called a myocardial infarction, can be fatal, but treatment has improved dramatically over the years. It's crucial to call 911 or emergency medical help if you think you might be having a heart attack.
Common heart attack signs and symptoms include:

Pressure, tightness, pain, or a squeezing or aching sensation in your chest or arms that may spread to your neck, jaw or back
Nausea, indigestion, heartburn or abdominal pain
Shortness of breath
Cold sweat
Fatigue
Lightheadedness or sudden dizziness
Heart attack symptoms vary

Not all people who have heart attacks have the same symptoms or have the same severity of symptoms. Some people have mild pain; others have more severe pain. Some people have no symptoms, while for others, the first sign may be sudden cardiac arrest. However, the more signs and symptoms you have, the greater the likelihood you're having a heart attack.

Some heart attacks strike suddenly, but many people have warning signs and symptoms hours, days or weeks in advance. The earliest warning may be recurrent chest pain (angina) that's triggered by exertion and relieved by rest. Angina is caused by a temporary decrease in blood flow to the heart.

A heart attack differs from a condition in which your heart suddenly stops (sudden cardiac arrest, which occurs when an electrical disturbance disrupts your heart's pumping action and causes blood to stop flowing to the rest of your body). A heart attack can cause cardiac arrest, but it's not the only cause.

When to see a doctor

Act immediately. Some people wait too long because they don't recognize the important signs and symptoms. Take these steps:

Call for emergency medical help. If you suspect you're having a heart attack, don't hesitate. Immediately call 911 or your local emergency number. If you don't have access to emergency medical services, have someone drive you to the nearest hospital.

Drive yourself only if there are no other options. Because your condition can worsen, driving yourself puts you and others at risk.

Take nitroglycerin, if prescribed to you by a doctor. Take it as instructed while awaiting emergency help.
Take aspirin, if recommended. Taking aspirin during a heart attack could reduce heart damage by helping to keep your blood from clotting.

Aspirin can interact with other medications, however, so don't take an aspirin unless your doctor or emergency medical personnel recommend it. Don't delay calling 911 to take an aspirin. Call for emergency help first.

What to do if you see someone having a heart attack

If you encounter someone who is unconscious, first call for emergency medical help. Then begin CPR to keep blood flowing. Push hard and fast on the person's chest ? about 100 compressions a minute. It's not necessary to check the person's airway or deliver rescue breaths unless you've been trained in CPR.
A heart attack occurs when one or more of your coronary arteries become blocked. Over time, a coronary artery can narrow from the buildup of various substances, including cholesterol (atherosclerosis). This condition, known as coronary artery disease, causes most heart attacks.

During a heart attack, one of these plaques can rupture and spill cholesterol and other substances into the bloodstream. A blood clot forms at the site of the rupture. If large enough, the clot can completely block the flow of blood through the coronary artery.

Another cause of a heart attack is a spasm of a coronary artery that shuts down blood flow to part of the heart muscle. Use of tobacco and of illicit drugs, such as cocaine, can cause a life-threatening spasm. A heart attack can also occur due to a tear in the heart artery (spontaneous coronary artery dissection).
Certain factors contribute to the unwanted buildup of fatty deposits (atherosclerosis) that narrows arteries throughout your body. You can improve or eliminate many of these risk factors to reduce your chances of having a first or subsequent heart attack.

Heart attack risk factors include:

Age. Men age 45 or older and women age 55 or older are more likely to have a heart attack than are younger men and women.
Tobacco. Smoking and long-term exposure to secondhand smoke increase the risk of a heart attack.
High blood pressure. Over time, high blood pressure can damage arteries that feed your heart by accelerating atherosclerosis. High blood pressure that occurs with obesity, smoking, high cholesterol or diabetes increases your risk even more.
High blood cholesterol or triglyceride levels. A high level of low-density lipoprotein (LDL) cholesterol (the "bad" cholesterol) is most likely to narrow arteries. A high level of triglycerides, a type of blood fat related to your diet, also ups your risk of heart attack. However, a high level of high-density lipoprotein (HDL) cholesterol (the "good" cholesterol) lowers your risk of heart attack.
Diabetes. Insulin, a hormone secreted by your pancreas, allows your body to use glucose, a form of sugar. Having diabetes ? not producing enough insulin or not responding to insulin properly ? causes your body's blood sugar levels to rise. Diabetes, especially uncontrolled, increases your risk of a heart attack.
Family history of heart attack. If your siblings, parents or grandparents have had early heart attacks (by age 55 for male relatives and by age 65 for female relatives), you may be at increased risk.
Lack of physical activity. An inactive lifestyle contributes to high blood cholesterol levels and obesity. People who get regular aerobic exercise have better cardiovascular fitness, which decreases their overall risk of heart attack. Exercise is also beneficial in lowering high blood pressure.
Obesity. Obesity is associated with high blood cholesterol levels, high triglyceride levels, high blood pressure and diabetes. Losing just 10 percent of your body weight can lower this risk, however.
Stress. You may respond to stress in ways that can increase your risk of a heart attack.
Illegal drug use. Using stimulant drugs, such as cocaine or amphetamines, can trigger a spasm of your coronary arteries that can cause a heart attack.
A history of preeclampsia. This condition causes high blood pressure during pregnancy and increases the lifetime risk of heart disease.
A history of an autoimmune condition, such as rheumatoid arthritis or lupus. Conditions such as rheumatoid arthritis, lupus and other autoimmune conditions can increase your risk of having a heart attack.
Complications

Heart attack complications are often related to the damage done to your heart during a heart attack. This damage can lead to the following conditions:

Abnormal heart rhythms (arrhythmias). If your heart muscle is damaged from a heart attack, electrical "short circuits" can develop, resulting in abnormal heart rhythms, some of which can be serious, even fatal.
Heart failure. The amount of damaged tissue in your heart may be so great that the remaining heart muscle can't do an adequate job of pumping blood out of your heart. Heart failure may be a temporary problem that goes away after your heart, which has been stunned by a heart attack, recovers. However, it can also be a chronic condition resulting from extensive and permanent damage to your heart following your heart attack.
Heart rupture. Areas of heart muscle weakened by a heart attack can rupture, leaving a hole in part of the heart. This rupture is often fatal.
Valve problems. Heart valves damaged during a heart attack may develop severe, life-threatening leakage problems.
TESTS & DIAGNOSIS
----------------------------
Ideally, your doctor should screen you during regular physical exams for risk factors that can lead to a heart attack.

If you're in an emergency setting for symptoms of a heart attack, you'll be asked to describe your symptoms and have your blood pressure, pulse and temperature checked. You'll be hooked up to a heart monitor and will almost immediately have tests to see if you're having a heart attack.

Tests will help check if your signs and symptoms, such as chest pain, indicate a heart attack or another condition. These tests include:

Electrocardiogram (ECG). This first test done to diagnose a heart attack records the electrical activity of your heart via electrodes attached to your skin. Impulses are recorded as waves displayed on a monitor or printed on paper. Because injured heart muscle doesn't conduct electrical impulses normally, the ECG may show that a heart attack has occurred or is in progress.
Blood tests. Certain heart enzymes slowly leak out into your blood if your heart has been damaged by a heart attack. Emergency room doctors will take samples of your blood to test for the presence of these enzymes.
Additional tests

If you've had a heart attack or one is occurring, doctors will take immediate steps to treat your condition. You may also undergo these additional tests:

Chest X-ray. An X-ray image of your chest allows your doctor to check the size of your heart and its blood vessels and to look for fluid in your lungs.
Echocardiogram. During this test, sound waves directed at your heart from a wand like device (transducer) held on your chest bounce off your heart and are processed electronically to provide video images of your heart. An echocardiogram can help identify whether an area of your heart has been damaged by a heart attack and isn't pumping normally or at peak capacity.
Coronary catheterization (angiogram). A liquid dye is injected into the arteries of your heart through a long, thin tube (catheter) that's fed through an artery, usually in your leg or groin, to the arteries in your heart. The dye makes the arteries visible on X-ray, revealing areas of blockage.
Exercise stress test. In the days or weeks after your heart attack, you may also undergo a stress test. Stress tests measure how your heart and blood vessels respond to exertion. You may walk on a treadmill or pedal a stationary bike while attached to an ECG machine. Or you may receive a drug intravenously that stimulates your heart similar to exercise.

Your doctor may also order a nuclear stress test, which is similar to an exercise stress test, but uses an injected dye and special imaging techniques to produce detailed images of your heart while you're exercising. These tests can help determine your long-term treatment.

Cardiac computerized tomography (CT) or magnetic resonance imaging (MRI). These tests can be used to diagnose heart problems, including the extent of damage from heart attacks. In a cardiac CT scan, you lie on a table inside a doughnut-shaped machine. An X-ray tube inside the machine rotates around your body and collects images of your heart and chest.

In a cardiac MRI, you lie on a table inside a long tubelike machine that produces a magnetic field. The magnetic field aligns atomic particles in some of your cells. When radio waves are broadcast toward these aligned particles, they produce signals that vary according to the type of tissue they are. The signals create images of your heart.


10
people found this helpful
Shared 7 months ago • Featured Tip

MBBS, AFIH, PGDMLS, MD-HRM, MD-HM
General Physician, Gurgaon
Hello viewers, welcome to the vibrant platform of Lybrate, which allows you to have a text, audio or a video consultation to your favourite doctors at anytime convenient to you from your mobile. So in this current era we are very well connected to all Medical Services and the intention of this video is to educate you regarding one medical element which is called as stroke or brain attack like similar to heart attack. When our brain doesn't receive sufficient blood supply either because of two reasons there could be blockage of the brain artery or there could be bleeding which happened in the brain artery. Now the bleeding can happen because of uncontrolled hypertension and the blocking can happen because of either a clot roaming in the system causing an occlusion in one of the blood vessel in the brain or it could be independent phenomenon happening with the brain blood vessel itself. So either it ischemic make which is very common around 80%, which is because of the blockage or 10 to 15% because of bleeding in the brain we should conclude to medical condition by the name stroke. Now what are the signs and symptoms the signs and symptoms of stroke are persistent headache, dizziness or giddiness, sudden loss of vision then patient may feel that what is happening in the surrounding is not detected properly, so unresponsiveness then sudden fall from a standing posture, there could be vomiting, there could be discomfort, sweating all these fall into category of stroke. Now there is a third variety that is called as TIA that is transient ischemic attack which happens for few seconds and it recovers completely, it is also a stroke but this is of minor variety, a minor range is getting affected. So we have this kind of a range of stroke which has to be detected early because if in ischemia that is the loss of blood to a part of brain is detected within 4 hours we can reverse it. There are certain thrombolytic agents available which can be injected into the system of patient giving the acute phase, if we get a chance within 4 hours to treat the patient we can reverse the whole thing that's how it is better to bring medical attention at earliest. You can't think that this is a night 12 o'clock why should I go to a doctor we will go in the morning no, we have to rush in the midnight to any emergency Medical Services for this condition. This is the intention of this video to educate you to understand about and feel the gravity of this grave medical condition because once paralysis sets in it lingers for months together and a person may lose quality of life. He becomes or she becomes bedridden for long time and this is a condition which can be prevented if you control your blood pressure, your sugar level, your normal physical activity, control on diet, managing the stress well, taking enough sleep, avoiding any substances which are going to cause any damage to your brain. Now I request all Lybrate users to get connected to me, my name is Dr Vishwas and whenever you would like to have any consultation on text, audio, video I am available to you all 24/7, just use your app and find me and search me by my name Vishwas Madhav Thakur and you will be able to get your consultation at earliest. Thank you.
3743
people found this helpful
Asked for male, 53 years old from Bangalore

MBBS
General Physician, Trivandrum
1. Sleep well and regular. Irregular sleep can have some serious consequences. It affects both our physical health and also contributes to anxiety and stress. Anxiety as such also leads to disruptions in sleep. When feeling anxious, always try to get a full 7 to 9 hours of uninterrupted sleep and it can work wonders to improve your condition. 2. Always keep smiling. Take a quick break in between your hectic work to get some laughs with your friends. Laughter can reduce depression and anxiety and has proven benefits. 3. Tidy up your living space or workspace. Keep your things clean and clutter-free. That helps us think clear and thus reducing levels of anxiety. 4. Say thank you often. Expressing your thanks for something helps reduce anxiety. 5. Eat smart. Eating more of foods which are rich in vitamin B and omega-3 fatty acids and also healthy whole grain carbs. Vitamin B contributes to good mental health. While omega 3 fatty acids help with both depression and anxiety. Whole grain foods boost serotonin and helps us remain poised. Eating high-sugar content food and processed foods can increase levels of anxiety. 6. Learn to breathe well and relax. Short, shallow breaths arise when you are tensed. So consciously breathing deeply, plus increasing the duration and depth of breathing helps relax the body and mind to a great extent. 7. Meditate. Meditation has so many positive effects on stress, mood, and anxiety. Club meditation with positive thinking to improve your general well-being and overall health. Yoga is also very effective to take off stress from the body and mind by deep relaxation and breathing techniques. 8. Chill and be silent. Reduce the noise and clutter talk that contributes to anxiety. Find time for yourself and be alone to muse upon your own matters without anyone disturbing you. 9. Worry. Yes, we can cause ourselves to freak out, but only for a certain amount of time. When something weighs heavily on your mind, or you believe something terrible is most definitely going to occur, commit to only creating that worry for 20 minutes. Think of all the possible outcomes of the scenario, figure out some game plans, and then quit thinking about it after 20 minutes go by. Have a friend call after the allotted time has passed to avoid the temptation of going over the time limit. Or schedule some of that playtime right afterward. 10. Plan for the future but do not worry about it. Make time tables and to-do lists so that you will not be worried about finishing stuff and so that you can increase your productivity. 11. Be positive. When you feel anxious, train your mind to think and feel positive and give reinforcement to yourself that you can handle any situation. This will significantly reduce your stress and anxiety symptoms. 12. Smell relaxing stuff. Go out to your garden. Smell a fresh rose. Take a deep breathe and allow the relaxation to course through your whole body. You can also use relaxing aroma therapy and use it indoors. 13. Go out and spend time with your friends and family. Spend time with your pets Social support reduces anxiety and stress to such a great extent that it is almost always bearable. So next time you get on your nerves, go out with your friends, chat with them, watch a movie, spend some time watching the waves in the beach with your partner, talk to your siblings. If you have tried all these and still have problems, please consult me for prescription medication.
1
person found this helpful
Asked for male, 24 years old from Kolkata

There is possibility of head spinning due to high blood pressure. But as per your age the possible cause are * cervical spondylosis * low blood pressure * anaemia * any problem of ear * stress.
2
people found this helpful
View All Feed
Near By Doctors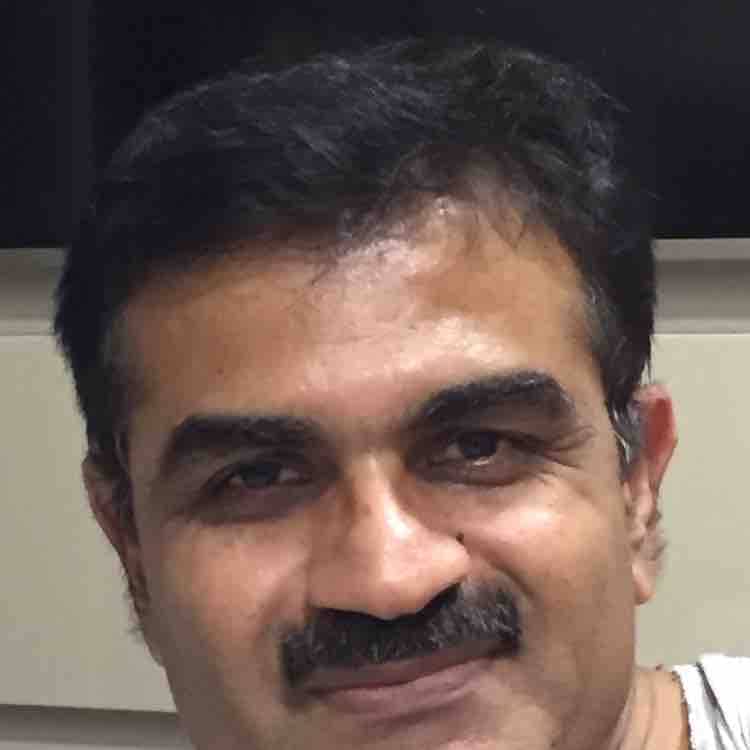 MBBS, MD - Cardiology, DM
Cardiologist
Riddhi Vinayak Critical Care & Cardiac Centre ,
Book Appointment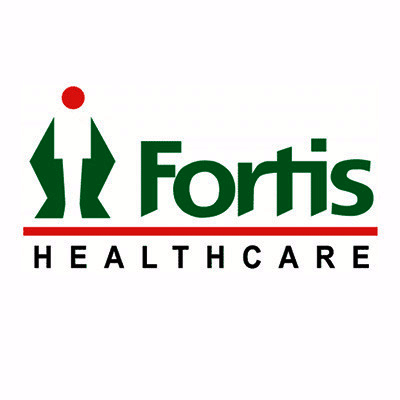 A Fortis Hospital Association
Cardiologist
S L Raheja Fortis Hospital,
Book Appointment