Videos (4)
View All Videos
Personal Statement
Dr. Umesh has done his MBBS from KEM Hospital and MD from B.Y.L Nair Hospital & Topiwala Nation Medical College, Mumbai. He Practices at Sampada Hospital and Intensive Care, a well equipp...
...more
Dr. Umesh has done his MBBS from KEM Hospital and MD from B.Y.L Nair Hospital & Topiwala Nation Medical College, Mumbai. He Practices at Sampada Hospital and Intensive Care, a well equipped hospital at Thane and also a Consultant at Jupiter Hospital. You can get the phone number of Dr. Umesh Sudam Alegaonkar on www.lybrate.com
More about Dr. Umesh Alegaonkar
Dr.UmeshSudamAlegaonkar has done his MBBS and also MD in General Medicine. He is currently working as a General Physician and Consultant Physician and comes with 10 years experience. Dr.Umesh has completed his MBBS from KEM Hospital and MD from B.Y.L Nair Hospital &Topiwala Nation Medical College, Mumbai. Right now he's working at the Sampada Hospital and Intensive Care. He is also a consultant at Jupiter Hospital. He works from Monday to Saturday and charges Rs. 1000 for a clinic visit. Some of the services he offers are Intensive Care Critical Care, Diabetology, Cardiac Procedure, Laparoscopic Surgery, Neuro Surgery, Limb and Spine Surgery, Onco Surgeries, Bariatric Surgery and also Minimally Invasive Surgeries for Spine. His registration details are 91214 Maharashtra Medical Council, 1999. Through this tenure, he has also gained some recognition and accolades like Excellent Critical Care Consultant, a National award by R.K HIV & AIDS Research Institute, New Delhi - 2012, Young Achiever Award In The Field Of Critical Care - 2011 and Marathi JeevanGauravPuraskar - 2013. Having worked for 10 years, he has got an eye for detail and as a general physician is able to diagnose even complicated problems at an early stage. Most of his patients are regulars who have been going to him for expert advice for years now. Even though the task of the general physician is basic diagnosis and treatments, thanks to his skills, Dr.Umesh is able to look diagnose problems quite quickly. Doing so not only helps the patient get required treatment, but also minimises the risks of the disease spreading faster.
Info
Education
MD - General Medicine - University Of Mumbai - 2005
MBBS - University Of Mumbai - 1994
Languages spoken
English
Hindi
Location
Book Clinic Appointment with Dr. Umesh Alegaonkar

Guru Prasad, B. Patil Road, Near Garden Nursery Charai, Thane (West)

,

Mumbai
Get Directions





Consult Online
Text Consult
Send multiple messages/attachments. Get first response within 6 hours.
7 days validity
•
₹300 online
Consult Now
Phone Consult
Schedule for your preferred date/time
15 minutes call duration
•
₹300 online
Consult Now
Video Consult
Schedule for your preferred date/time
15 minutes call duration
•
₹300 online
Consult Now
Services
Submit Feedback
Submit a review for Dr. Umesh Alegaonkar
Your feedback matters!
Write a Review
Patient Review Highlights
"knowledgeable"
1 review
Feed
Shared 1 year ago • Featured Tip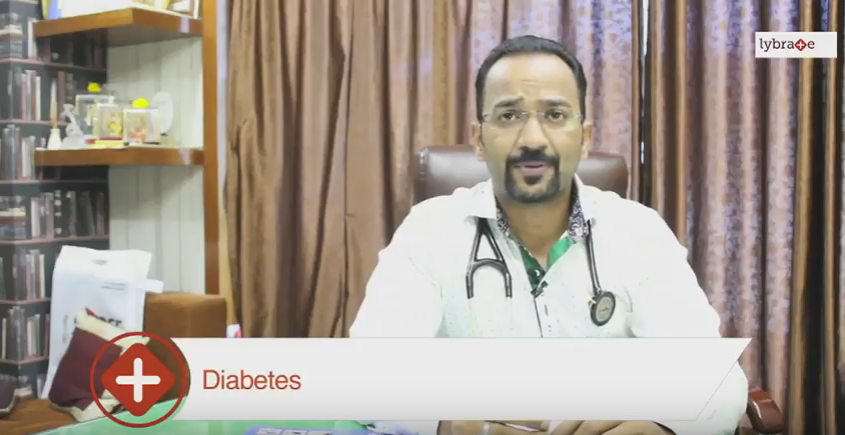 Hi, this is Dr Umesh Alegaonkar from Thane, Sampada Hospital. I am going to discuss on current hot topic in medical field which is affecting most communities Diabetes, Vit-D deficiency, Hyper or Hypo perathydism and various other deficiencies.
First talking about the Diabetes itself as a WHO has declared India to be the hot and capital of the Diabetes. We are currently facing the huge socio economic burden regarding the management of Diabetology. Management of diabetic illness is apart from the investigation part of the treatment and the complications causing the huge tall on the socio econimic society.
Let me be very clear that it is going to be a silent killer and maximum number of casuality is banned by the Indian communities because of the lifestyle which currently been changed. Accidentary lifestyle, alcohol associated and the smoking. The blood pressure and diabetes which comes along with the diabetology become the integral part of the diabetology and the accelerated complications.
Juvenile diabetes is also currently a hot topic which remains highly under diagnosed. Sugar, blood rise, getting it detected below the age of 35 years or the very younger age, it still remian the untouched problem in the society. Basically the awareness needs to be created regarding the Juvenile diabetes because patients at the earlier age gets diabetes faces complications for the long period and more number of complications, multiple number of hospitalizations there which comes under the Juvenile diabetes.
Apart from that, the diabetes is giving complications such as the strokes, and the heart attacks, renal failure, liver failure and the related diabetic foot ulcers which gives enormous kind of complications. Patient literally suffer from non healing ulcers, amputation of the limbs and patients may also face systematic failure in the multiple organ diseases.
Patients are also going for dialysis due to diabetic nephropathy and the chronic kidney diseases.
My urge is that the timely checkup and the regular checkup of your blood sugar and the time to time consultation with the diabetologist may help decrease the diabetic complications and patient may feel at ease.
For further information regarding this, please contact me through lybrate.com.
3813
people found this helpful
Shared 1 year ago • Featured Tip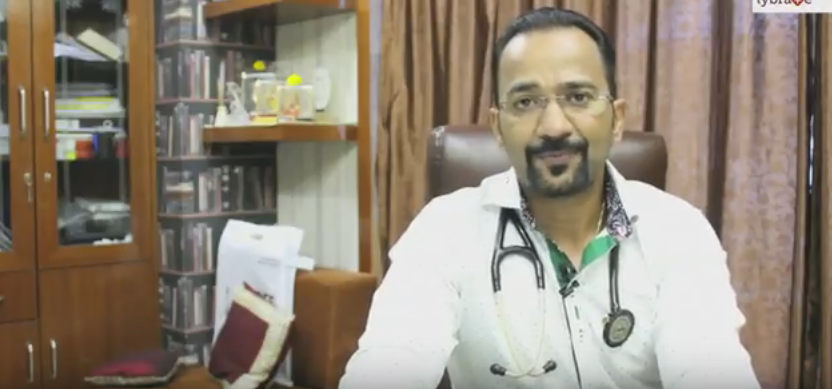 3881
people found this helpful
Shared 1 year ago • Featured Tip
Persistent fatigue can be a symptom of an underlying disease. Fatigue refers to the feeling of weakness, tiredness and constant lack of energy. Fatigue can be an underlying symptom of weight loss, diarrhea, vomiting, chest pain, muscle weakness and depression.
Fight fatigue in the following ways:
1. Consistent physical activity can actually help by enhancing well-being, balance, endurance and weight loss. Exercises help release 'endorphins' in the brain that help reduce stress.
2. A nap in the afternoon can help you fight the day long stress.
3. Be careful with your medications: While few medicines such as aspirin can help with the management of fatigue, it is best to avoid fatigue fighting drugs. Review their side effects properly, lest they might add to your fatigue.
4. People bowed down with fatigue may experience more exhaustion in scorching climatic conditions. These methods would really help you to calm down. For instance turning on the air conditioning during the summer months, putting on light cotton clothes or a cooling vest, consuming cold beverages, swimming or taking a cold shower may rejuvenate you for the day.

occupational therapy
, a trained professional helps you to simplify work, at home or even at the office, so that you can manage all work and yet stay do not feel bogged down by stress. In physical therapy, an expert aids you in performing the routine physical chores more effectively.
6. One of the most vital ways to manage stress and fight fatigue is to get sufficient sleep every day. Clocking 8 hours of sleep will give your body and mind the required energy to function optimally the next day.
7. A balanced
diet
with all the necessary nutrients can go a long way in managing stress and fatigue. Also, a cup of
coffee
will also give you your daily nicotine fix that can help you stay alert and rejuvenated. If you wish to discuss about any specific problem, you can consult a
General Physician
.
6802
people found this helpful
Shared 1 year ago • Featured Tip
Your body is in constant motion and at night, it needs rest to rejuvenate and get itself all prepped for the next day. Getting adequate rest will improve your skin's health and keep you youthful. The level of testosterone, insulin secretion, cell division and performance in athletics all get managed by a good night's sound sleep. Besides these, your motor skills and cognition improve as well.
Some people say that six hours of sleep is enough for them to function well. But this is merely a myth. Those who sleep for six hours are not even aware how tired they are in fact. Thus, anything less than eight hours is not good for your body. You need the adequate sleep for your body to get rejuvenated for action the following day. Less sleep and you might end up feeling sluggish the entire day, with absolutely no energy reserves left.
Sleep deprivation can lead to:
1. Fatigue, absence of motivation and increased lethargy
2. Irritation and mood swings
3. Lack of creativity and rational thought to solve problems
4. Inability to deal with stress
5. Loss of immunity which leads to frequent infections and colds

7. Sudden weight gain
8. Insufficient motor skills that lead to accidents
9. Decision making difficulties
10. Risk of
diabetes
, heart conditions and other medical problems
Then there are two hormones that govern your appetite, ghrelin and leptin. The hormone "ghrelin" controls the appetite and "leptin" signals the brain when you are full. When you sleep lesser than eight hours, the level of "ghrelin" goes up and "leptin" levels come down. This makes you eat more and you don't even realize when you are full. This way, you just end up gaining a lot of weight.
Fatigue ends up severely affecting your motor and cognitive skills. You feel disoriented and edgy. Here are some things you can do to sleep better:
1. Stick to regular sleep schedules
2. Avoid looking at computer and other electronic video screens for a long time at night; because the glare disrupts your sleep schedules.
3. Keep your room dark and quite for a cosy sleep
In case you have a concern or query you can always consult an expert & get answers to your questions!
6226
people found this helpful
Shared 1 year ago • Featured Tip
You are sitting with a colleague and all of a sudden you hear that 'hic' sound and you try to pass it off in good humor, but it just doesn't end and there is that 'hic' sound again and not only it is increasing with each passing second it also becomes louder. Hiccups have a tendency to arise at some of the most inappropriate moments and although it is a health condition, is embarrassing for all of us. Clinically hiccups are defined as involuntary contractions of the diaphragm muscle, located at the base of the lungs. Such spasms lead to sudden contraction of the vocal cords, while you are inhaling air and makes you gasp with the characteristic 'hic' sound. It is an uncontrolled reflex action, often triggered for no apparent reason.
Hiccups occur frequently and are more common in newborns and infants. A bout of hiccups generally continues for a few minutes and normally subsides on its own. Hiccups often occur in a constant rhythmic pattern and are set off by anything that creates a pressure on or around the diaphragm, such as
Swallowing or eating your food too quickly
Eating extremely hot and spicy food
Consumption of aerated fizzy beverages
Lack of sleep, stress and exhaustion
Excessive alcohol
Intake of certain medications
How problematic it can be
In most cases, hiccups stop within a short period of time. Persistent hiccups, however, reoccur over a span of 48 hours and some continue for over a month and are medically termed as intractable hiccups. In most cases, hiccups subside on their own and do not require any medical attention. However, in some cases, medical attention is required, specifically, when hiccups can cause breathing difficulties, vomiting and affects your overall sleeping and eating cycle. Additionally, relentless hiccupping can be extremely painful and tiring and can also hamper your daily routine along with discomfort in the upper abdominal region.
Suggested home remedies
Hiccups are generally not serious and most often can be managed with simple home remedies. Some of these home remedies include:
Drinking a glass of water in one go
Holding your breath for a while
Breathing evenly
Persistent hiccups, that occur at frequent intervals and continue for weeks and months can indicate an underlying health condition. Thus, you must visit a doctor if your hiccups do not subside easily. Incessant hiccups on the other side are a sign of liver, abdominal, and lung diseases and problems such as stroke, brain tumors and other nervous disorders, which can cause a disturbance in the functioning of the diaphragm.
Medications
In case of painful, frequent hiccups, the physician may prescribe certain medications, which include muscle relaxants, sedatives, analgesics or any other kind of stimulants that can help in providing a remedy.
How can you 'prevent' it?
The onset of hiccups are involuntary spasms, thus cannot often be predicted or prevented. However, certain precautions can be taken to avoid recurrence. Abstinence from smoking, controlled drinking, and avoid swallowing your food too quickly, etc. are only a few ways that can help control the frequency of hiccups. However, it is always advisable to get yourself examined by a medical practitioner in case of a prolonged spell of hiccups. For any concern and query consult an expert & get answers to your questions!
9165
people found this helpful
Shared 1 year ago • Featured Tip
Sleeping is a natural process, which should happen effortlessly when you are tired. However, owing to a lot of factors, your sleep might be disrupted and the lack of sleep might make you feel tired and less productive the next day.
Here are a few tips which you could follow to sleep better:
Remove the faintest traces of light: A dark room helps you sleep better as even a faint light can trick your brain into believing that it is daytime and disrupt your sleep. Switch off all your lights and if that doesn't help, use an eye mask to keep the light out.

Keep your beverages under check: Consuming any form of caffeinated beverages within six hours of your sleep time can hamper your sleep. The caffeine content in your beverages can reduce your regular sleep time by more than two hours as it is loaded with oxidants which fight drowsiness.

Choose your dinner carefully: Eating a heavy dinner can cause discomfort while sleeping and can disrupt it as you feel over-stuffed. Refrain from consuming alcohol with your dinner as it can force you to make frequent trips to the washroom and act as a disruption to your sleep.

Do not exercise before going to bed: Exercise is absolutely important for a healthy lifestyle, but exercising before going to bed can result in problems in sleeping. Exercising can give you an adrenaline rush which keeps you awake and pumped up at night.

Find the perfect mattress and pillow: Feeling comfortable is the key to good sleep. Your bed and pillow might be too hard or soft for you and can be the reason behind you not getting proper sleep. Doctors recommend feather pillows for a good night's sleep. Also, if you are using a synthetic pillow, make sure to replace it every six months.

Indulge in snooze foods: You can avail and indulge in certain foods which have been labelled as snooze foods as they help you get better sleep at night. Warm milk is loaded with an amino acid known as 'tryptophan' which helps you get better sleep at night. Eating one spoon of honey before going to bed is a great idea as it releases 'Orexin', a neuropeptide which is responsible for lowering alertness levels.
4
people found this helpful
Shared 1 year ago • Featured Tip
Insulin is the most common treatment prescribed for people affected with diabetes. Diabetes is condition where high amounts of glucose prevail in the blood for an extended period of time. However, there are some drugs that offer an alternative to insulin in treating diabetes, which are:
6044
people found this helpful
Shared 1 year ago • Featured Tip
Migraine is a severe form of headache wherein, the excruciating pain is accompanied by an extreme sensitivity to sound and light; you also experience nausea. The headaches usually affect either side of the head and are throbbing in nature. Hot flashes, numbness of limbs and blind spots in the eye; these are often considered as warnings. In certain cases, migraines can cause blackouts that can range from a few seconds to a few minutes.
Migraine occurs in four stages:
Pro-drome (symptom indicative of an onset of an illness)
Aura (visual auras including blurred vision)
Headache
Post-drome (the residual effects of migraine characterized by fatigue and lethargy)
But the occurrence of these stages varies across individuals. The causes of migraines aren't specifically understood. It may be due to the interaction of the brain stem with the trigeminal nerve, which is an important pain pathway of the brain. Imbalances in hormonal levels or in the levels of neurotransmitters such as serotonin may also prove to be a causal factor.
Symptoms
Migraine may be triggered due to stress, physical exertion, and excess intake of alcohol or food additives such as MSG (Monosodium Glutamate). Changes in the environment and sleeping patterns may also be probable culprits.
Migraine can be easily distinguished from regular headaches, given the fact that migraines last longer and are rather severe in nature with pain felt in one part of the head. Most people experience the 'Aura'stage where they have visual flashes right before headache. Nausea, eye pain or sensitivity to light and sound are other factors helpful in distinguishing migraine from other headaches.
Symptoms can occur a while before headache, immediately before headache, during headache and after headache. Although not all migraines are the same.
Typical symptoms include:
Moderate to severe pain, usually confined to one side of the head during an attack, but can occur on either side of the head
The pain is usually a severe, throbbing, pulsing pain
Increasing pain during physical activity
Inability to perform regular activities due to pain
Feeling sick and physically being sick
Increased sensitivity to light and sound, relieved by lying quietly in a darkened room
Some people experience other symptoms such as sweating, temperature changes, tummy ache and diarrhea.
Complications in migraine may include:
Chronic migraine which last up to 15 days or more
Status Migrainosus where the attacks last for over 3 days
Migrainous infarction where the aura lasts longer than it should, cutting blood supply to the brain.

If you wish to discuss about any specific problem, you can consult a neurologist.
6591
people found this helpful
Shared 1 year ago • Featured Tip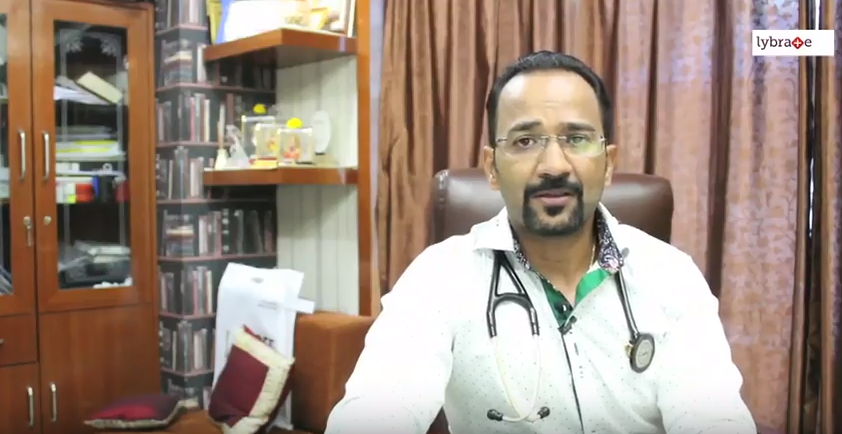 Symptoms, causes, and treatment for Alcoholic Liver Disease

Hi, This is Dr. Umesh Alegaonkar from Thane, Sampada Hospital. The topic of discussion is Chronic Alcoholic Liver Disease.
As you know, that 95% of the cases of liver damage on earth is because of alcohol and over intake of alcohol. Usually, it is defined as alcoholic diseases when a person suffers from the diseases of liver related illnesses and consumes more than 80 grams of alcohol or 240 ml of alcohol every day for at least five years. In the case of women, this amount gets little lower, it's 50 grams of alcohol daily for five years. Usually, the liver failures manifest in terms of increase in weight gain, jaundice, irrelevant speech, a decrease in night sleep, day time sleep pattern alters, decrease in appetite, increase in your abdominal girth. It is usually very late to diagnose the chronic liver disease because of the alcoholism, usually, the patients are into the denial mode, and the sonographic features may not be able to reveal the intensity of the liver diseases.
The newer technology like the Fibroscan can definitely give an early indication of the liver damages that has happened because of the alcohol intake. Apart from the history of the alcohol intake, the patient can simply opt for Elastography which is the finest diagnostic tool available nowadays in any of the diagnostic centers. Depending on the share value, we can judge the severity of the liver damage because of alcohol. Of course, the liver transplant is the golf standard treatment when the liver is completely damaged, but the need for the liver transplant goes into declining mode as the person quits alcohol, it decreases by and large the survival rate from the day of abstinence of alcohol is more than 30%. So if we consider that 30% of the life span of a person when he leaves alcohol considering the liver damage costing nowadays are around 30-35 lac rupees. We can estimate the amount of money which can be saved by just remaining away from alcohol.
Apart from that, liver damage recommends multiple tests such as blood test, urine test and ultimately the huge socio-economic burden needs to be evaluated just because of alcohol giving trouble not only in the family but also in the society. A simple measure by lessening your alcohol intake or abstaining from alcohol may be a fair idea but it is not recommended at all when a person gets to know the liver has roughly damaged because of the alcohol. Now, that day onwards, he has to abstain from alcoholism.
For any other further alcohol related or liver damage inquiries, please contact on lybrate.com

3136
people found this helpful
Shared 1 year ago • Featured Tip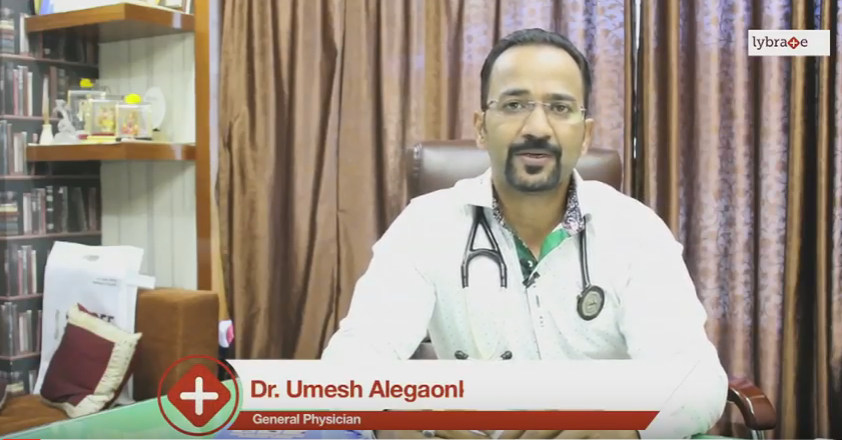 Symptoms and causes of Vitamin D3 deficiency
Hi, this is Dr.Umesh Alegaonkar from Thane, Sampada hospital and I am discussing the Current epidemics of D3 deficiency in the Indian Society. Huge epidemics and a huge number of patients are currently being diagnosed with vitamin D3 deficiency. First of all, Vitamin D3 deficiency is not so widely accepted by the practicing consultant. And more or fewer patients having the same symptom coming to the consulting are very less. But as we are diagnosing more and number of vitamin D3 cases we know the burden of vitamin D3 deficiency which the society is having. Patients usually come with weak bone pains, myalgia; there are usually complaints of morning stiffness, they experience huge pain in both their feet as they touch the ground early in the morning.
We also find irritability and changes in behavior, brittleness of skin, loss of hair, decreased appetite and apathy. All these are related sometimes, which by and large may be related to other illnesses also, systemic illnesses, I am talking about. But yes they only remain peculiar to the vitamin D3 deficiency. The main cause is dietary deficiency and even though the patient supplements himself with sufficient amount of vitamin D3 deficiency they don't have adequate exposure to the sunlight in the morning hours, because the morning hours the skin really absorbs the sunrise and it helps the vitamin D3 to get converted into the liver and that's how the calcium is absorbed from the intestine being actually utilized by the bone and it becomes stronger. Unavailability of the sun or under-exposure to the sunlight in the daytime is really a cause of concern we are currently facing because of the sedentary lifestyle of the patient, car to car type of a lifestyle with no exposure to the sun at all. This is a major cause I really think because of which there is an epidemic of vitamin D3 deficiency.
A simple measure is to expose yourself to the sunlight early in the morning, a good supplement of vitamin D3 diet is the actual issue where we can treat the vitamin D3 deficiency. Long term complications are usually seen. The patients have weak bone pain; they usually suffer from lumbar spinal arthritis and cervical spinal arthritis. They come with unusual fractures of the hips and the bone. The bones are usually osteopenic and osteoporotic and these symptoms are further aggravated in the case of a woman who is in a post-menopausal state. So currently I would……
Vitamin D3 deficiency is a highly, highly under-diagnosed issue in the medical fraternity.
For any other further vitamin D3 related inquiry you can please contact on Lybrate. com


Vitamin D deficiency
3422
people found this helpful
View All Feed
Near By Doctors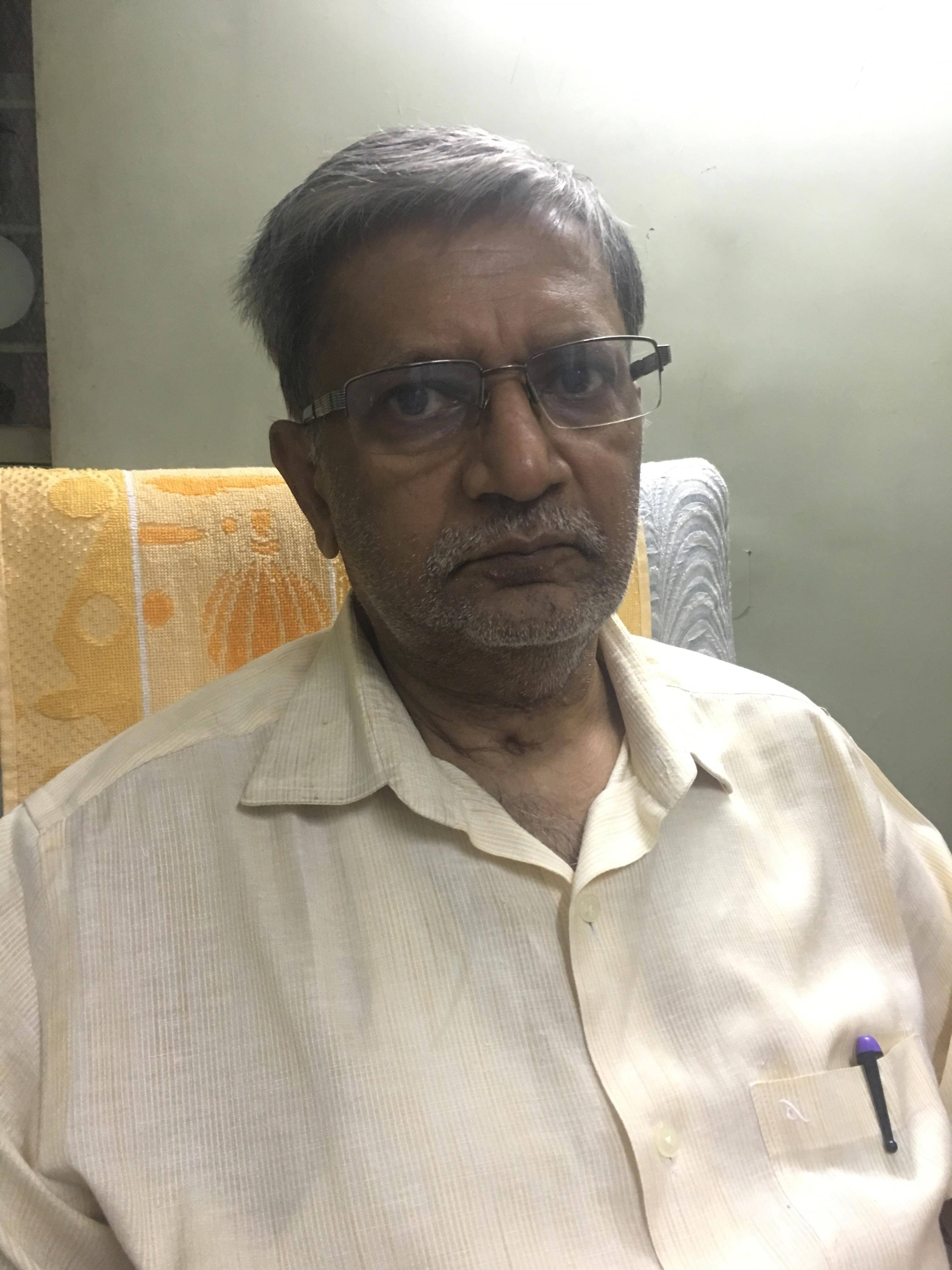 MBBS Bachelor of Medicine and Bachelor of Surgery
General Physician
Dr. Haresh Tolia's Clinic,
Book Appointment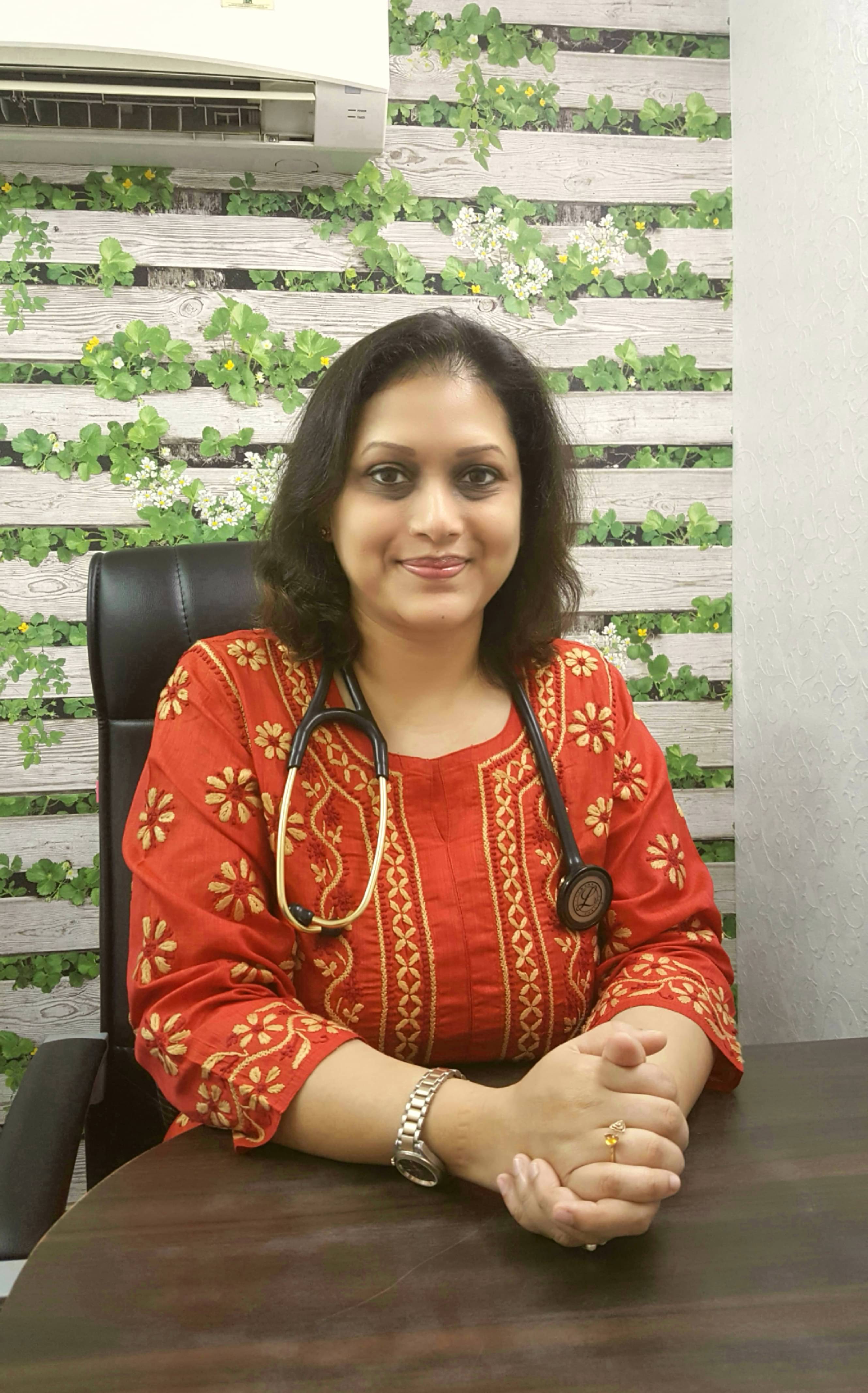 MBBS Bachelor of Medicine and Bachelor of Surgery, MD - Internal Medicine, C. Diabetology, Felloship In Clinical Metal Toxicology
General Physician
Book Appointment