Personal Statement
Dr Gaur is an MD from India and MRCOG from London (Royal College of Obstetricians and Gynaecologists). She was trained through the UK National Training Programme at The London Deanery ...
...more
Dr Gaur is an MD from India and MRCOG from London (Royal College of Obstetricians and Gynaecologists). She was trained through the UK National Training Programme at The London Deanery and was awarded the CCT after which she worked as a Consultant in the NHS in London, UK. She has special interest in High Risk Obstetrics, Maternal Medicine, Adolescent Gynaecology, Menstrual Disorders, PCOD, Endometriosis, Pelvic pain, Menopausal problems, female sexual problems and Gynae Cancers. She is UK certified in performing Laparoscopic and Hysteroscopic Surgeries She has done multiple presentations in national and International Conferences in Germany, USA, UK and India.
More about Dr. Sonali Gaur
Dr. Sonali Gaur, an obstetrician and gynaecologist with 18 years of experience in this field is currently based in Mumbai. For 14 years, she has worked in senior positions in several hospitals in UK. Her experience and expertise in laparoscopic surgery, pregnancy diseases, hysterectomy, menstrual disorders in adolescent girls, ovarian ablation, high risk pregnancy and PCOS/PCOD treatment has made her quite well-known among her female patients. Dr. Sonali Gaur has special interest in menopausal problems, high risk obstetrics, gynae cancers, and pelvic pain. In the year 1997, Dr. Sonali Gaur completed her MBBS degree from Gajaraja Medical College in Gwalior. After completing her MD in Obstetrics and Gynaecology from BJ Medical College in Ahmedabad in 2001, he went to complete MRCOG from Royal College of Obstetrics and Gynaecology in London in 2005. While staying and working in UK, she finished her specialist training at the London Deanery and was awarded the Certificate of Completion of Specialist Training which enabled her to work as a consultant in UK. Dr. Sonali Gaur is a UK certified doctor in laparoscopic and hysteroscopic surgeries and has handled several critical cases. She is a member of the prestigious Royal College of Obstetricians and Gynaecologists (RCOG UK), BSGE and UK-based General Medical Council. Before starting her practice in Mumbai, Dr. Sonali Gaur has been worked as a MD at BJ Medical College from 1998 to 2001. For the next four years, she has been the Specialist OBGYN at NHS London Deanery. A keen follower of contemporary achievements in medical science, Dr. Sonali has also given several presentations in both national and international conferences. Those who are keen to make an appointment with the doctor can contact V Care Polyclinic at Santacruz West and Nanavati Super Specialty Hospital in Vileparle West in Mumbai.
Info
Education
MRCOG - Royal College Of Obstetric & Gynaecologist, London - 2005
MD - Obstetrics & Gynaecology - B J Medical College, Ahmedabad - 2001
MBBS - Gajraraja Medical College, Gwalior - 1997
Languages spoken
English
Hindi
Professional Memberships
Royal College of Obstetricians and Gynecologists (RCOG UK)
British Society of Gynaecological Endoscopy (BSGE -UK)
AAGL
General Medical Council UK
Maharashtra Medical Council
Association of Medical Consultants India
Mumbai Obstetrics & Gynaecological Society (MOGS)
Location
Book Clinic Appointment with Dr. Sonali Gaur

204, La Magasin, S.V. Road, Above Roopkala, Santacruz West

,

Mumbai
Get Directions





+1

Consult Online
Text Consult
Send multiple messages/attachments. Get first response within 6 hours.
7 days validity
•
₹300 online
Consult Now
Phone Consult
Schedule for your preferred date/time
10 minutes call duration
•
₹500 online
Consult Now
Services
Submit Feedback
Submit a review for Dr. Sonali Gaur
Your feedback matters!
Write a Review
Patient Review Highlights
"knowledgeable"
2 reviews
"Very helpful"
1 review
Reviews
Keshto
Apr 7, 2017
I thought it was something very normal, but then I realised it is delay periods . I feel so great after the completion of treatment. Even though there was a long queue, still the staff was very pleasant. I was having therdelay periods, but the symptoms were not very visible. Sonali Gaur doesnt just randomly prescribes medicines, but first properly diagnoses the problem.
Atasi
May 2, 2017
It's been so long, I have lost all hope, but then I met Dr Sonali Gaur and I am hopeful again that I will be fine. I visited to Nanavti Suoer speciality hospital for meet Dr Sonali gaur. The staff was very attentive to my needs. Sonali Gaur certainly knows the in and out of her speciality. Now I am perfectly fine.
Seema
May 21, 2017
Excellent Service by dr Sonali Gaur.Staff at Mumbai in Nanavati Super - Speciality Hospital and Doctor response quickly and friendly. whenever I called she responded quickly.i took a surgery to avoid pregnancy.
Tani
Mar 1, 2017
Dr. Sonali Gaur provides answers that are knowledgeable. Best and very helpful explanation.Best doc i ever met.
Feed
Pelvic inflammatory disease (PID) refers to the infection that occurs in the female reproductive organs. It happens when sexually transmitted bacteria infect the uterus, ovaries or fallopian tubes on spreading from the vagina. Generally, the cervix plays the role of preventing the bacteria from entering the vagina and infecting the reproductive organs. But when the cervix becomes exposed to an STD, it loses its power to put a stop to the spread of these microorganisms to the reproductive organs.

What causes this condition?
STDs like gonorrhea and chlamydia have been found to be responsible for about 90% of PID cases.

Some of the other causes include
Childbirth
Pelvic procedures
The condition is only detected later in life when you face difficulty in getting pregnant or have chronic pelvic pain complaints. If you experience symptoms like vomiting, high fever, pain in the lower abdomen and instances of fainting, you should immediately seek a doctor.

What puts you at risk for PID?
Certain factors may put you at a higher risk for PID and these are:
Instances of sexually transmitted diseases like Chlamydia (an STD that can occur from anal, oral or vaginal sex) and gonorrhea (a condition that causes discharge from the vagina or urethra) can make you prone to developing PID.
Douching on a regular basis can increase your risk of PID as it disrupts the equilibrium of good and bad bacteria in your vagina, and may hide the symptoms of the condition as well.
Even a previous history of PID can increase your chances of having another episode of PID.
Compared to older women, teenagers who are sexually active are more prone to developing PID.
Having multiple sexual partners can also put you at a greater risk for PID and STDs.
In case you have a concern or query you can always consult an expert & get answers to your questions!
3918
people found this helpful
Smoking during pregnancy can adversely affect not only your health but that of your unborn too. Kicking this habit can help you to have a safer pregnancy as well as a healthier baby. If not, it can lead to a number of serious pregnancy complications including the death of your baby. According to various findings, smoking during this period can double your prospects of having a baby with low birth weight as well as your chance for stillbirth.

What happens when you smoke while pregnant?

The cigarette smoke is made up of about 4000 chemicals, which includes about 60 cancer causing substances, lead, and cyanide. Of these toxins in cigarette smoke, carbon monoxide and nicotine are the two toxins that make up much of smoking-related pregnancy complication. The toxins go directly to your baby through the bloodstream, the only source of nutrients and oxygen for your offspring. By working in tandem, the nicotine and carbon monoxide toxins bring about a decrease in the supply of oxygen for your baby. While nicotine cuts off oxygen supply by constricting the blood vessels, the red blood cells responsible for carrying oxygen also pick up carbon monoxide molecules and take them directly to your baby.

What effects does it have on your little one?

When you smoke, you put your baby on harm's way and here's what happens to your baby:
Smoking when you are pregnant increases your risk of miscarriage, ectopic pregnancy (a pregnancy growing outside the womb)
It can cause death of baby in womb (still birth) or shortly after birth
It can also cause abnormilities in your baby, such as face defects, such as cleft lip/ cleft palate
It can cause bleeding during the last months of pregnancy, which is known as an abruption (when the placenta comes away from the wall of the womb), this could be life threatening for you and your baby or premature birth, when you have your baby before 37 weeks of pregnancy.
In terms of weight, it has been revealed that while smoking one pack daily can bring about a 226 gm decrease in the baby's weight, smoking two packs every day can affect your baby's weight by about 453 gm. A stunted growth during this period can negatively affect your child later in life.
Due to the negative effects of the toxins, the development of your baby's lung and body gets hampered. It may also make your baby prone to Sudden Infant Death Syndrome (SID) and asthma.
It can also increase your baby's chance of suffering from a heart defect. Research shows that babies whose mothers smoke during the first three months of pregnancy have 20-70% chance of developing congenital heart problems compared to babies whose mothers didn't smoke.
Smoking can affect the development of his brain functions and cause him or her to suffer from low IQ, learning disabilities as well as behavioral issues.
Secondhand (passive) smoke also harms your baby if your husband or anyone else who lives with you smokes, their smoke can affect you and the baby both before and after birth. You may also find it more difficult to stop if someone around you smokes. Secondhand smoke can also reduce the baby's birthweight and increase the risk of cot death. Babies whose parents smoke are more likely to be admitted to hospital for bronchitis and pneumonia during their first year. If you wish to discuss about any specific problem, you can consult a Gynaecologist.
4163
people found this helpful
During a normal pregnancy, a fertilised egg travels through the fallopian tube to the uterus. The egg attaches itself in the uterus and begins to develop. In an ectopic pregnancy, the egg attaches outside the uterus, most often in fallopian tube. This is the reason why it is also called a tubal pregnancy. In rare cases, the egg may implant itself in an ovary or the cervix.
There is no way to prevent an ectopic pregnancy. Also, it cannot be transformed into a normal pregnancy. If the egg continues developing in the fallopian tube, it can rupture the tube; the result of this could be fatal. If you have an ectopic pregnancy, you will require immediate treatment to end it before it causes any risks.

Risks involved: Things that make you more prone to an ectopic pregnancy are:
The more you smoke, the higher your danger of an ectopic pregnancy.
Pelvic incendiary malady (PID). This is the after effect of contamination, for example, chlamydia or gonorrhea.
Endometriosis, which can bring about scar tissue in or around the fallopian tubes.
Exposure to a chemical called DES before you conceived.
Symptoms: The signs of an ectopic pregnancy are:
Pelvic pain. It might be sharp on one side at first before spreading through your belly. It might be more painful when you move or strain
Vaginal bleeding
Diagnosis: To see whether you have an ectopic pregnancy, your specialist will probably take:
A pelvic exam to check the span of your uterus and feel for any kind of growth in your tummy.
A blood test that checks the level of the pregnancy hormone (hCG). This test is repeated 2 days after the fact. In early pregnancy, the level of this hormone duplicates itself every two days. Low levels recommend an issue, for example, ectopic pregnancy.
An ultrasound. This test can demonstrate pictures of what is inside. With ultrasound, a specialist can more often than not see a pregnancy in the uterus 6 weeks after your last menstrual period.
Treatment: The most widely recognised treatments are medicines and surgery. As a rule, a specialist will treat an ectopic pregnancy immediately to prevent harm to the lady.
Prescription can be utilised if the pregnancy is discovered right on time, before the tube is harmed. Much of the time, one or more shots of methotrexate will end the pregnancy. Taking the shot gives you a chance to keep away from surgery; however, it can bring about reactions. You should see your specialist for follow-up blood tests to ensure that the shot worked.

For a pregnancy that has gone past the initial couple of weeks, surgery is a better option than medication. In this event, the surgery will be a laparoscopy. If you wish to discuss about any specific problem, you can consult a gynaecologist.
3870
people found this helpful
Pre-eclampsia may affect some women during the second half of their pregnancies or after they deliver the baby. Ladies suffering from pre-eclampsia show symptoms like hypertension, problems in retaining fluids (oedema) and large amount of protein in their urine (proteinuria). If it is not treated in time, it can cause a lot of complexities during the pregnancy and even after the delivery. Pre-eclampsia increases the risk of harmful effects for both the mother and the baby. The real reason for pre-eclampsia is still unknown, but it is believed that it is thought to occur when there is an issue with the placenta (the organ that connections the child's blood supply to the mother's). Pre-eclampsia in pregnant women often goes undiagnosed.
Women may present with headache, visual disturbance, pain in upper tummy, nausea, vomiting and rapidly progressive oedema. Complications of placental insufficiency can lead to IUGR(Intrauterine growth restriction), placental abruption and in severe cases, if left untreated, intrauterine death. It may affect women`s kidney, liver, cardiovascular, brain and blood clotting systems in severe cases.
Complications: As pre-eclampsia develops further, it can create complications in retaining liquid (oedema). Oedema is responsible for causing sudden swelling of the feet, lower legs, face and hands during pregnancy. It occurs in the lower parts of the body, for example, the feet and lower legs and increases gradually during the day. In case the swelling is sudden, and affects the face and hands, it could be a result of pre-eclampsia.

Risks: There are a few factors that could increase your risk of falling prey to pre-eclampsia. This might require immediate treatment. These are:
If it is your first pregnancy, pre-eclampsia will probably happen during your first than the ones that will happen later.
It has been 10 years since you were last pregnant.
You have a family history of the condition. For instance, your mom or sisters have had pre-eclampsia.
You had pre-eclampsia in a past pregnancy. There is an around 20% chance that you will experience the condition again in later pregnancies.
You are in your teens or are more than 40 years of age.
You were obese towards the beginning of your pregnancy (your body mass index was 30 or more).
You are expecting multiple babies like twins or triplets (this spots more strain on the placenta).

The main indication of pre-eclampsia in the unborn baby is slow and stunted growth. This is brought about by poor blood supply through the placenta to the child. The developing child gets less oxygen and less supplements than it is supposed to. This can affect the growth and development of the child. This is called 'intra-uterine growth restriction, or 'intra-uterine growth impediment'.

Treatment: Bringing down the blood pressure and dealing with the symptoms in a proper manner can help in managing pre-eclampsia. Delivering the baby is the best way to treat pre-eclampsia. If it is confirmed that you do have pre-eclampsia, you'll be asked to stay in the hospital until your baby is delivered. If you wish to discuss about any specific problem, you can consult a gynaecologist.
3877
people found this helpful
Gestational diabetes is a kind of diabetes that happens during pregnancy. Diabetes is referred to a condition where your blood glucose or blood sugar is very high. Although, glucose is good as it used by your body for energy, but excessive glucose in your blood can be harmful for both you and your child. Gestational diabetes is mostly diagnosed in the later stages of pregnancy. If gestational diabetes is diagnosed in the early stages of pregnancy, then it is quite possible that you may have had diabetes before you became pregnant. Treating gestational diabetes can help both you and your baby stay fit and healthy. You can protect both, yourself and your baby by controlling your blood glucose levels.

Here are 7 things that you need to know about Gestational diabetes:
Every three to eight out of 100 ladies tend to develop diabetes during pregnancy, a condition known as gestational diabetes. Fortunately, it can be dealt with and even kept away by maintaining healthy lifestyle choices. Eating leafy foods and avoiding sugar-rich things, is a vital step for both control and counteractive action. Exercise, after consulting your doctor can guarantee that you have a healthy pregnancy.
In diabetes, when your body's glucose or sugar levels get so high that the carbohydrates and sugars cannot be converted into energy, the excess starts accumulating in your body. This additional glucose can harm the vessels in your kidneys and all through your body, particularly in organs like eyes.
Two or three factors might cause danger for creating gestational diabetes, both inside and outside of your control. If you are overweight before you get pregnant or while you are pregnant or your family history shows that you are hereditarily inclined to the sickness, you will probably build up the condition.
One will have to stay on the right path as far as medication and insulin goes. Your specialist may prescribe that you require diabetic pills or insulin to help you control your glucose levels.
Your weight can bring about complexities during the delivery in case of gestational diabetes. So it is best to keep your weight in check in order to have a smooth sailing pregnancy and delivery.
Gestational diabetes can likewise put ladies at risk of contracting preeclampsia, which can bring about a number of side effects and complexities. Side effects brought on may start from swollen feet, legs, fingers, and hands to hypertension and even seizures or strokes.
Apart from the risks of having gestational diabetes during your pregnancy, it might affect the child later on. Your baby may have a higher danger of obesity as it develops, both in the teenage years and youth. Youngsters who are overweight may suffer from type 2 Diabetes in the long run. If you wish to discuss about any specific problem, you can consult a endocrinologist and ask a free question.
3853
people found this helpful
If she is getting itching in her palms and soles without rashes, she needs to get investigated to exclude obstetric Cholestasis which can occur in 3rd trimester. She needs to get AST, ALT and bile acids done. She can then be managed accordingly.
1
person found this helpful
Hi lybrate-user, yes TSH 3.4 is high at this gestation and with advancing gestation your thyroxine demand will increase. Hence, I would suggest you to increase the dose of thyroxine after discussing with your obstetrician and repeat TSH in 4 -6 weeks time. Take care.
1
person found this helpful
Near By Doctors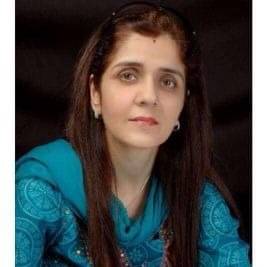 MBBS, DGO, Gynaecological, Endoscopy & Allied Procesdures
Gynaecologist
Book Appointment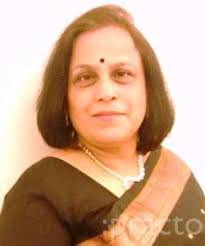 Masters In Counselling & Psychotherapy, DGO, MBBS Bachelor of Medicine and Bachelor of Surgery
Gynaecologist
Hinduja HealthCare Surgical Hospital,
Book Appointment

MD - Obstetrics & Gynaecology, MBBS
Gynaecologist
Book Appointment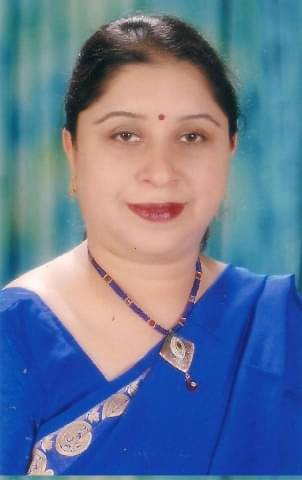 MBBS, MD - Obstetrics & Gynaecology, Advanced Infertility
Gynaecologist
Shrishti Fertility Care Center & Women's clinic,
Book Appointment

Book Appointment

DGO, DNB - Obs & Gynae, Certificate Training In Gynaecologic Endoscopy, MBBS Bachelor of Medicine and Bachelor of Surgery
Gynaecologist
Phadke's Gynaecology and Infertility Clinic,
Book Appointment