Personal Statement
I pride myself in attending local and statewide seminars to stay current with the latest techniques, and treatment planning.
...more
I pride myself in attending local and statewide seminars to stay current with the latest techniques, and treatment planning.
More about Dr. Shamika Padte Bhise
Dr. Shamika Padte Bhise is an experienced Homeopath in Dadar West, Mumbai. She is currently associated with Hirve Polyclinic in Dadar West, Mumbai. You can book an instant appointment online with Dr. Shamika Padte Bhise on Lybrate.com.

Lybrate.com has a number of highly qualified Homeopaths in India. You will find Homeopaths with more than 25 years of experience on Lybrate.com. You can find Homeopaths online in Mumbai and from across India. View the profile of medical specialists and their reviews from other patients to make an informed decision.
Info
Languages spoken
English
Hindi
Location
Book Clinic Appointment with Dr. Shamika Padte Bhise
Adi House First Floor, Near Portugese Church, Gokhale Road North, Dadar West

,

Mumbai
Get Directions
Services
Submit Feedback
Submit a review for Dr. Shamika Padte Bhise
Your feedback matters!
Write a Review
Feed
Nothing posted by this doctor yet. Here are some posts by similar doctors.
Asked for male, 21 years old from Hyderabad
MD - Ayurveda, Bachelor of Ayurveda, Medicine and Surgery (BAMS)
For hair, we have to stop causative factors like improper diet acidity & gas more exposure to sun spicey sour n salty food to much curd day sleep lack of vitamins & other nutrients anger & stress due to previous illness etc. 1st try to avoid these factors use cow ghee & milk in diet avoid sour buttermilk & curd use trichup shampoos & medicated oil avoid direct sun & air take proper diet we generally start 3 treatment together 1. Medicine for root cause & hair tonic 2. Shirodhara with medicated oil 3. Nashya tretment.
1
person found this helpful
1. Eat a balanced diet rich in proteins, minerals, vitamins, and fat. 2.Fill your diet with a wide range of fruits, vegetables, lean meats, fish, eggs, pulses, nuts, seeds, wholegrains and naturally low fat dairy foods. 3.Donot skip breakfast. 4.Drink plenty of fluids and water. 5.Exercise is an extremely important factor in staying healthy so try to be active. 6.Make sure you get enough sleep – it's an essential part of being healthy.While we're asleep, our bodies have that all-important time to repair.
Shared 2 years ago • Featured Tip
What are kidney stones?

What causes kidney stones?

Kidney stones usually comprised of a compound called calcium oxalate, are the result of an accumulation of dissolved minerals on the inner lining of the kidneys. These deposits can grow to the size of a golf ball while maintaining a sharp, crystalline structure.

The kidney stones may be small and pass unnoticed out of the urinary tract, but they may also cause extreme pain upon exiting.

Kidney stones that remain inside the body can lead to many conditions, including severe pain and ureter (the tube connecting the kidney and bladder) blockage that obstructs the path urine uses to leave the body.

People with kidney stones are at a significantly higher risk of developing chronic kidney disease. What causes kidney stones? the leading cause of kidney stones is a lack of water. Stones commonly have been found in those that drink less than the recommended eight to ten glasses of water a day. When there is not enough water to dilute the uric acid (component of urine), the ph level within the kidneys drops and becomes more acidic. An excessively acidic environment in the kidneys is conducive to the formation of kidney stones.

Medical conditions such as crohn's disease, urinary tract infections, renal tubular acidosis, hyperparathyroidism, medullary sponge kidney, and dent's disease have been known to lead to kidney stones. It also has been suggested that water fluoridation - the addition of fluoride to drinking water - is responsible for some cases of kidney stones. Vitamin d and calcium supplements linked to kidney stone risk scientists at creighton university medical center, omaha, ne, usa, found that calcium and vitamin d supplements could increase the risk of developing kidney stones because they raise levels of calcium in the blood and urine.

Perhaps using vitamin d and calcium supplements is not as benign as people had thought. He advised people not to exceed the guidelines for these supplements of 800 international units of vitamin d, and 800-1, 200 milligrams of calcium per day (according to the institute of medicine).

'It is not clear whether it is the extra calcium, the vitamin d or both together that cause these problems.
However, it is possible that long-term use of supplements causes hypercalciuria and hypercalcemia, and this can contribute to kidney stones. For these reasons, it is important to monitor blood and urine calcium levels in people who take these supplements on a long-term basis. This is rarely done in clinical practice'

Who gets kidney stones?

Kidney stones are twice as common among males as females. Most people who experience kidney stones do so between the ages of 30 and 50. A family history of kidney stones also increases one's chances of developing them at some point in life. Similarly, a previous kidney stone occurrence increases the risk that a person will develop subsequent stones in the future if preventative action is not taken.
Certain medications can increase the risks of developing kidney stones. Scientists found that opiramate (topamax), a drug commonly prescribed to treat seizures and migraine headaches, can increase the propensity of calcium phosphate kidney stone.
The more overweight a person is the more at risk he or she is for forming uric acid kidney stones, a study found.

Additional risk factors for kidney stones include diets that are high in protein and sodium but low in calcium, a sedentary lifestyle, obesity, high blood pressure, and conditions that affect how calcium is absorbed in the body such as gastric bypass surgery, inflammatory bowel disease, and chronic diarrhea.
A study indicated that kidney stones among children are on the rise.

What are the symptoms of kidney stones?

A kidney stone usually remains symptomless until it moves into the ureter. When symptoms become apparent, they include:

Severe pain in the groin and/or side
Blood in urine
Vomiting and nausea
White blood cells or pus in the urine
Reduced amount of excreted urine excreted
Burning sensation during urination
Persistent urge to urinate
Fever and chills if there is an infection
How are kidney stones diagnosed?

Several different tests can verify the existence of a kidney stone. A physical examination may reveal colicky pain (in the groin) and pain in the lower back by the kidneys - often warning signs of the condition. An analysis of the urine will indicate whether or not there is blood in the urine and if there is a subsequent infection. Blood tests can be done to identify complications that may accompany a kidney stone and check the validity of the diagnosis.
A ct scan of the abdomen is the most thorough way to test for kidney stones. A ct scan will ascertain the state of the ureter, bladder, and kidneys, whether or not a stone exists, the kidney stone's exact size and location, whether or not a blockage exists, and the state of the other adjacent organs such as the appendix, aorta, and pancreas. Pregnant women may receive an ultrasound rather than a ct scan in order to avoid unnecessary radiation.
Once a patient is diagnosed with a kidney stone, simple x-rays will be used to track the stone's progress through the excretory system.

Top 8 natural remedies for kidney stones that really work

Affecting around 10% of the population of the world and most common in men between the ages of 30 and 40, kidney stones are a painful and often recurring issue that can last for weeks at a time. Stones are formed when high levels of calcium, sodium, uric acid (the same stuff that causes gout flare-ups), or other crystal-forming substances build up in the urine to levels which the body cannot properly eliminate. These substances gather and chemically bond to each other forming a stone inside the organ. Some kidney stones are very small and may be passed out in the urine with minimal or no symptoms. Others may grow quite large and eventually become lodged in the opening of the urethra - the tube that allows urine to pass from each kidney to the bladder. At this point the stones cause pain, frequent urge to urinate, nausea, vomiting, and excessive sweating among other things.

If you're one of the unlucky 10% who has experienced kidney stones, or if someone in your family has gotten them in the past (kidney stones are hereditary), you probably want to read on to discover the top eight natural remedies for kidney stones that will help to prevent, alleviate the discomfort of, and break apart those nasty little rocks before they become a big problem.
1. Hydration, hydration, hydration
It's always a good idea to drink lots of water (use this calculator to find your daily requirement.) however, when you have kidney stones or if you think that you might be susceptible to them, it's absolutely critical to keep adequate fluids running through your system in order to flush out the minerals and other substances that cause stones to form. If you don't have the time (or patience) to measure and track your daily water intake, simply remember this general rule: the darker your urine is, the more water you need. When your urine comes out clear or close to it, you know you're drinking enough.
2.
Apple
cider vinegar
Apple cider vinegarit's on the 'top 10 natural ingredients' list for a good reason. Apple cider vinegar is an effective remedy for a long list of ailments, including kidney stones. Not only will acv help to break apart and flush out stones, regular consumption of around 2 tablespoons per day can help to prevent future occurrences. Try an apple cider vinegar tonic first thing in the morning, again around midday, and a third time in the evening to reap the health benefits of this incredible natural remedy and get rid of your kidney stones at the same time. Simply mix 2 tablespoons of raw organic unfiltered acv (my favorite by far is this one by bragg) with an all natural sweetener such as honey or
stevia
powder and about 4 ounces of water.
3. Lemon juice +
olive oil
While this method may not be suitable for people with larger stones, those with smaller kidney stones can try a concoction of lemon juice and olive oil to help break them apart and flush them out. Mix quarter cup each of lemon juice and olive oil, drink, and follow up with at least 8 ounces of water. Just make sure you're using only high-quality ingredients so you don't accidentally introduce something into your body (like
sucrose
or h. F. C. S.) that will worsen the condition.
For a delicious, organic lemon juice with zero added sweeteners, pesticides, or other contaminants, I recommend
Santa
Cruz pure organic unsweetened lemon juice. Also, if you haven't experienced the line of Bragg organic products yet (or even if you have and you love them as much as I do) try out their 100% pure organic extra virgin olive oil to experience the best olive oil flavor and maximum all-natural health potential from a name you can trust!
4. Pomegranate juice
A 2008 study concluded that pomegranate juice prevents the formation of certain types of kidney stones. If you think you're at risk for kidney stones, enjoy a serving or two of pomegranate juice every day. Not only will your kidneys thank you, pomegranates are also full of antioxidants that protect the body from damaging free radicals. What's not to love?
Try it out for yourself. I recommend Lakewood organic pomegranate juice for flavor and purity. You can order it by the case (about a 2-week supply) from this page on amazon.
5.
Nettle leaf
tea
Stinging nettle
tea while stinging nettle is most commonly used for joint support and to relieve seasonal
allergy
symptoms, it is also a powerful
diuretic
with anti-bacterial properties. Drinking two to three cups of nettle leaf tea per day will work wonders to flush minerals and toxins out of the kidneys, halt the growth of existing stones, and discourage the formation of new ones, all the while helping to prevent urinary tract infections - another known cause of kidney stones.
6. Vegetable proteins
It's a well-known fact that over-consumption of certain animal proteins can cause kidney stones. If you are prone to the condition, consider replacing some (not necessarily all) of the meats in your
diet
with vegetable protein sources. While a lot of people may groan at the idea of giving up their beef, pork, eggs, fish, etc - the excruciating pain of passing a kidney stone after kidney stone might be incentive enough. Some excellent veggie sources of protein include green peas,
chia seeds
,
quinoa
,
spirulina
,
almonds
,
beans
, hummus, and of course soy. Just remember, you need approximately 50 grams of protein per day. If you plan to switch from
meat
to vegetable sources, you may want to first familiarize yourself with the protein contents of these foods.
7. Get your fiber
Many vegetable protein sources also have the benefit of being great sources of insoluble fiber - another effective remedy for halting the growth of existing kidney stones and preventing the formation of new ones. Insoluble fiber helps to reduce calcium in the urinary tract by binding to it in the intestines. Calcium passed through the stool means less of the mineral is available to crystallize in the kidneys. Some great sources of
soluble
fiber include whole grains, legumes, fruits, and green vegetables.
While many fruits and vegetables are excellent sources of fiber, be aware that they may also contain high levels of oxalate which is one of the major causes of kidney stones. Read more about high-oxalate foods in this article by the university of Pittsburgh medical center.
8.
Kidney beans
On a similar note (and somewhat ironically) kidney beans - so called for their resemblance in shape and color to the same-named organ - are also great for clearing up kidney stones. Kidney beans are not only very high in fiber, they're also a great source of non-animal protein, b vitamins, and minerals that improve urinary tracts and kidney health. To get the most out of your kidney beans, cook them in water (avoid meat broth, salt, etc) until they are tender enough to eat. Strain the liquid, let it cool, then strain it again. You can drink the resulting
bean
broth to help dissolve and flush out stones then eat the delicious beans themselves to boost your overall kidney health.
2
people found this helpful
Shared 1 year ago • Featured Tip

Diploma In Allergy & Clinical Immunology, MBBS, MD - Paediatrics, M.Med - Family Medicine
Allergist/Immunologist, Kochi
What is angioedema?

Angioedema or Chronic Urticaria is a form of severe swelling beneath the surface layer of the skin. In most of the cases, the swelling occurs along with the appearance of hives. This is why angioedema is commonly referred to as "giant hives." They tend to be itchy and red boils can develop on the surface of the skin. They are predominantly caused by an allergic reaction to food or medication. Many other factors can also trigger angioedema. These can include pollen grains and insect bites. Angioedema is not a serious medical condition and only in some extreme cases, they tend to get really serious. It usually goes away on its own.

Symptoms
The most common symptom of Angioedema is the swelling beneath the surface of the skin. It may occur on any skin surface and can include your feet, hands, back, and lips. The other common symptom is the presence of the red boils on the surface of the skin. Additional symptoms of angioedema can include rashes, stomach cramping and in some cases swollen throat and difficulty in breathing. Difficulty in breathing can get serious if not treated immediately. Seek medical attention immediately if you get those symptoms.

Causes and Diagnosis:
Angioedema is caused predominantly by allergic reactions. Everybody condition is different and the allergic levels of your body can depend on various factors. Some of them can be even hereditary. Some of them can be due to insect bites, pollen allergies, poison oak or ivy, medications and certain types of food. It can also be due to illness or an underlying medical condition. There are certain risk factors too involved in it and this can include a previous allergic reaction, injury, stress and anxiety and as stated earlier – hereditary. Diagnosis is by a physical examination and in most cases, the doctors would examine the areas of the swelling. Your blood samples would also be tested and the substances that have caused the allergic reactions are identified first.

Treatment:
Angioedema is a condition that can go away on its own. Hence minor symptoms and minor skin allergies do not require medical treatment. Moderate symptoms, however, do require treatment and mostly these involve drugs and medications to curb the
itching
and swelling. There are also certain home remedies that can be used to relieve such symptoms. You can use wet compress, cold press and wear cotton clothes to avoid itching and scratching. In many instances, the agents that cause the irritants are identified first and then the patient is advised to stay from those agents. For example, if a certain type of food is causing you allergic reactions, then you might be asked to stay away from it. If you wish to discuss about any specific problem, you can ask a free question.
2838
people found this helpful
Asked for male, 24 years old from Hyderabad
Hair fall is due to many reasons now a day it is common due to stress and busy life check your haemoglobin level if less then take hamatinic any multinational company take proper diet (dal vegetables sprouts fruits) and do exercise minimum 15 min if possibles do yoga for 10 min increase water intake minimum 3 to 4 litres per day also take homoeo medicines homoeo medicines are known for to stop hair fall and it actually happens phosphrus 30 (30 no glouble) 2 tds x 2 weeks and reply also comb your hair gently and 2/3 time per day wash with homoeopathic shampoo (sbl or any company) twice a week preaper oil by mixing arnica montana q 30 ml + any regular hair oil and apply before wash you may consult me privately on this site check my economical packages on this site.
1
person found this helpful
Asked for female, 25 years old from Hyderabad

B.Sc. - Dietitics / Nutrition, Nutrition Certification,Registered Dietitian
Dietitian/Nutritionist, Delhi
It will take some effort for you to flatten your tummy. I am outlining a 21 day plan for you. If you follow this plan sincerely then you will see a noticeable difference in just 21 days. There are 5 things that you need to do: 1. Eliminate all refined sugars from your diet. This means no sugar in your tea/coffee/milk, no consumption of sugary beverages like coke, pepsi and total elimination of all snacks like biscuits, cakes, sweet dishes. I know it is difficult but remember that you just have to adhere to this for 21 days. If you wish to snack you can have unsalted peanuts, dry fruits, seeds or yogurt. 2. When you get up in the morning, put your pillow aside and lie with your back straight. Put both your legs together and lift them so your legs are at a 30 degree angle with the bed. Maintain this pose of 5 minutes. Keep breathing while your legs are in the air. 3. Eliminate dinner altogether. In place of dinner have a bowl of papaya. You can have a small bowl of yogurt with black salt if you are not able to control your urge. 4. Keep hydrated through out the day. You need to drink at least 10 glasses of water every day. Tea/coffee are not substitutes of water. Minimize consumption of milk. Add raw vegetables to each meal. 5. One 500mg tablet of calcium d-glucarate and one tablet of b-complex every day. If you miss even one of the steps mentioned above during your 21 day regime then you have to start all over again from day 1. Please bear in mind that it takes 21 consecutive days of performing all the above mentioned steps for the stomach muscles to start toning up.
1
person found this helpful
View All Feed
Near By Doctors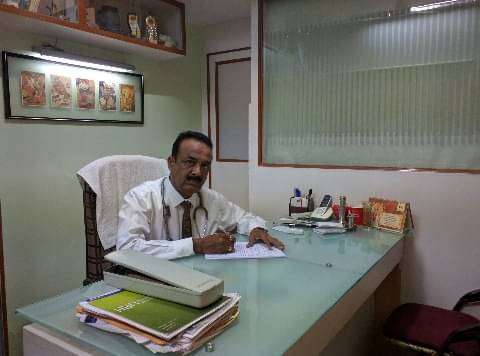 DHMS
Homeopath
Chaitanya Homoeo Heartcare Clinic & Research,
Book Appointment

Doctor of Homeopathic Medicine (H.M.D.), Nutrition/ Diet planning, Diploma In Naturopathy & Yogic Science (DNYS), Cosmetology, BHMS, DND, Pranic Healing
Homeopath
Parsi Homoeopathy Clinic,
Book Appointment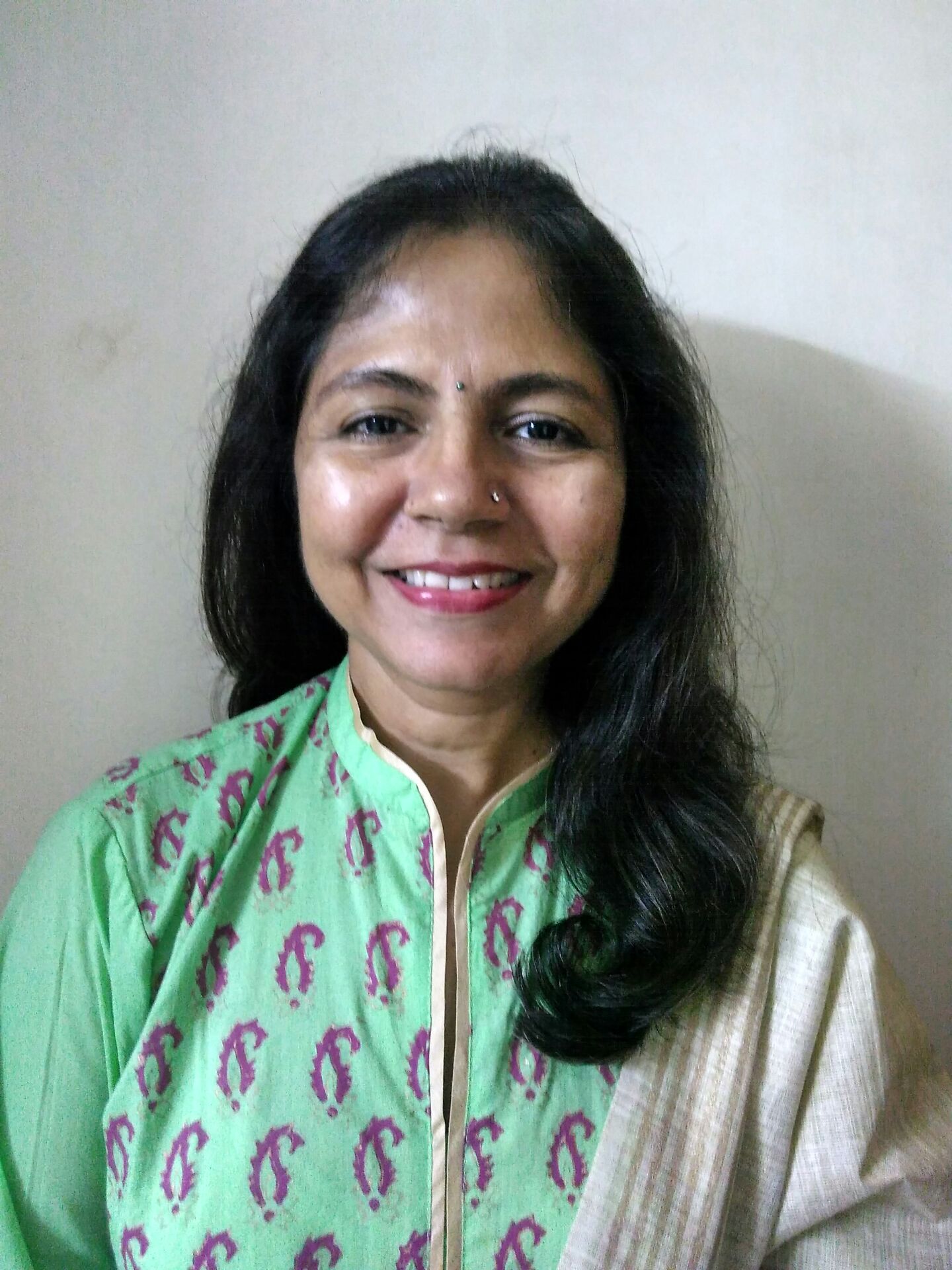 Book Appointment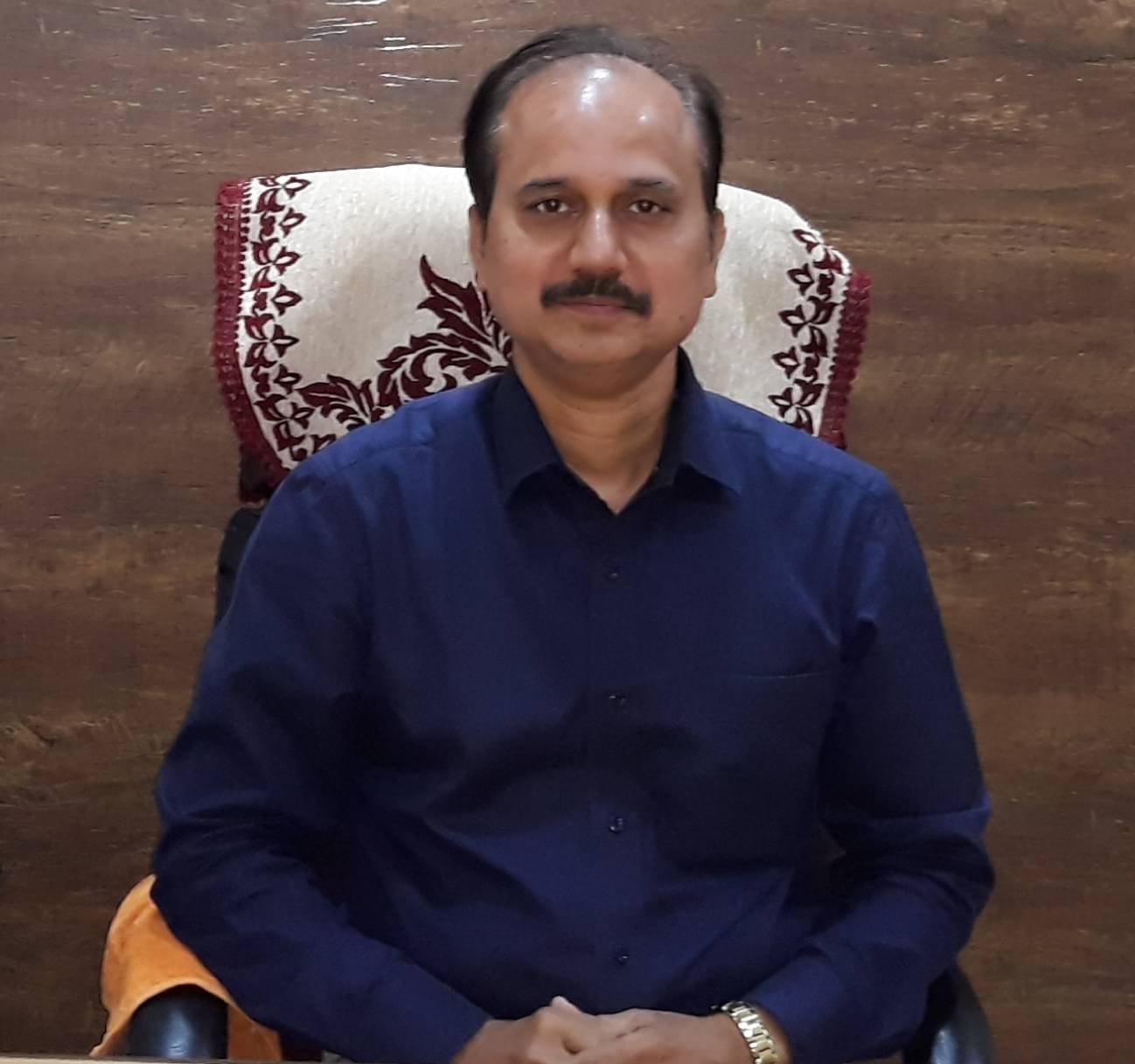 LCEH
Homeopath
Majumdar Homoeopathic Clinic`,
Book Appointment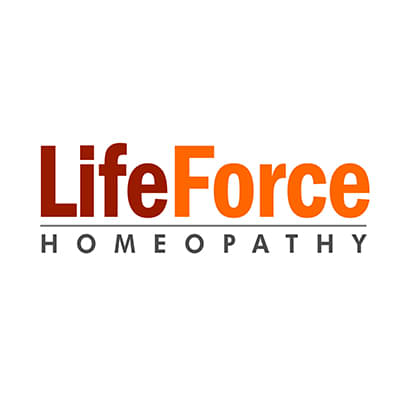 BHMS
Homeopath
Life Force Homeopathy - Cumballa Hill,
Book Appointment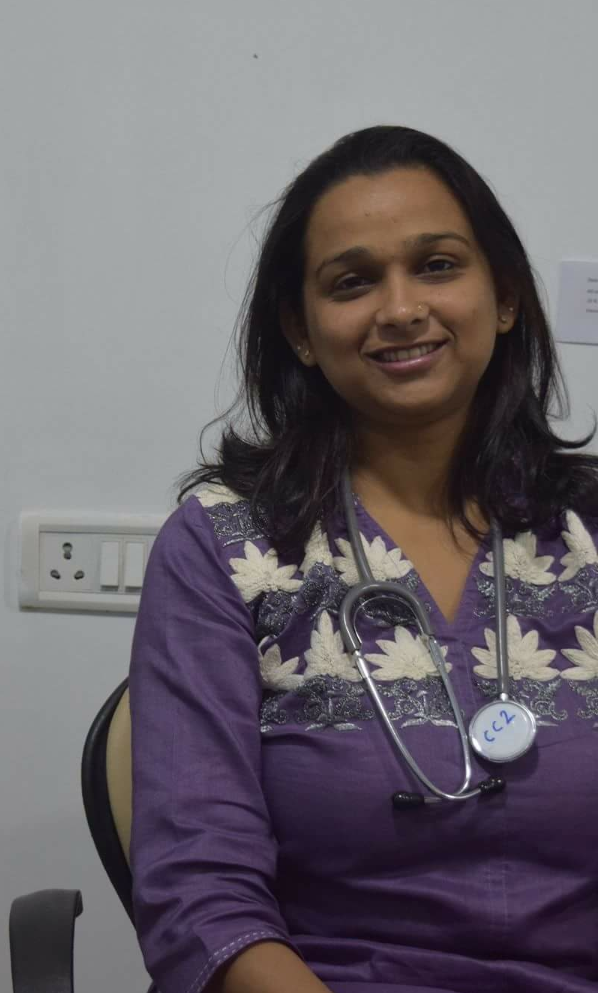 BHMS, Ozone Therapy, CCH, Certificate Course in Palliative Care
Homeopath
Smt. Motiben Dalvi Hospital,
Book Appointment