Personal Statement
I am passionate about Senior Citizens mental health and strive to deliver mental health care to the highest standards.
...more
I am passionate about Senior Citizens mental health and strive to deliver mental health care to the highest standards.
More about Dr. Santosh Bangar
I have more than altogether 15 years of experience of working with mental illness. I have more than 12 years of working in UK
Info
Education
MRCPsych - The Royal College Of Psychiatrist - 2012
Certificate of Completion of Training (Medical Oncology) - General Medical Council, London - 2016
MD Psychiatry - University of Mumbai , Fort Mumbai - 2005
Diploma in Clinical Psychiatry - University of Leeds, UK - 2011
Diploma in Clinical Neuropsychiatry - University Of Birmingham - 2015
Diploma in Psychological Medicine - College of Physicians & Surgeons of Mumbai - 2005
Awards and Recognitions
Second Rank, University of Mumbai
Merit, University of Leeds
Merit, University of Birmingham
Professional Memberships
Membership of royal college of Psychiatrists
General Medical Council (GMC) UK
Indian Psychiatric Society
Maharastra Medical Council
Medical Defence Union (MDU)
Association of Medical Consultants
Location
Book Clinic Appointment with Dr. Santosh Bangar
Services
Submit Feedback
Submit a review for Dr. Santosh Bangar
Your feedback matters!
Write a Review
Feed
Nothing posted by this doctor yet. Here are some posts by similar doctors.
Asked for Male, 25 years old from Indore

Master of Clinical Psychology, Post Graduate Diploma in Psychological Counselling
Counselling and psychotherapy works well in such a problem. With the professional help you will learn to rate your degree of anxiety as well as the technique to release the anxiety. Different types of relaxation techniques are used to release the anxiety.
1
person found this helpful
Asked for male, 30 years old from Bangalore

Dear Mr. Lybrate-user, nice of you to write about the issues you are facing. Life is a beautiful gift enjoy it fully appreciate all that's going on around you. Be a witness to all of life's moment s, if you focus on the past remember you cannot undo what's already done. In the same way if you focus on the future you do not know what will come to pass. Rather it's better to live in the moment and enjoy it fully. Take some time out for yourself and try to figure out your goals (short term and long term). Live your life by your own goals. Be open to all the opportunities that come your way, view all the obstacles as areas where you can learn and grow. Remember it's all the challenges that you face and meet that that will make you grow. Wishing you all the best! sajen john.
1
person found this helpful

BASM, MD, MS (Counseling & Psychotherapy), MSc - Psychology, Certificate in Clinical psychology of children and Young People, Certificate in Psychological First Aid, Certificate in Positive Psychology, Positive Psychiatry and Mental Health
Dear, mouth rashes and ulcers are mainly due to digestion issues. You may consult a physician for its treatment. Take care.
Shared 3 years ago • Featured Tip
MBBS, MS - General Surgery, MRCS (Edinburgh), Fellowship In Breast Surgery, Fellowship In Onco-plastic Breast Surgery
Breast pain is a very common problem but often mistreated. Here are ten things you should know about breast pain and it's management:

1. Most common cause of pain between 15-35 years of age is fibro-cystic disease, which occurs due to hormonal fluctuations.
2. In fibrocystic disease, there is cyclical pain, which is more in intensity just before the menstrual periods
3. Cyclical pain is commonly seen in patients who are overweight and hypothyrooid.
4. Ultrasound should always be done to rule out any lumps/ cancer.
5. During these episodes of pain, try wearing a sports bra. It offers good support and reduces the pain. You can also apply anti-inflammatory gels over the site of pain.
6. Large cysts (>1.5 cm) should be aspirated - they help in reducing pain
7. Cancer usually presents as a painless lump in the breast
8. Sometimes breast pain can be due to musculo-skeletal causes.
9. If there is one particular point, where pain in occurring (specially close to the middle), then it could be due to costo-chondritis (inflammation of the joint between cartilage and bone)
10. Costo-chondritis can be managed by pain-killers and local injection of steroids

Please make sure you get yourself treated from an expert breast surgeon, who knows the various causes of breast pain and their management.
676
people found this helpful
Shared 1 year ago • Featured Tip

Schizophrenia is a psychiatric disorder in which a person's mood, knowledge, thought and several other characteristics gets disturbed. We can notice most of the adults and old people with few symptoms of schizophrenia, which are most commonly left unidentified. The exact cause of schizophrenia is not yet known. The person feels that they are being constantly watched, they feel the presence of someone or something, which is not actually there. They are always suspicious and think that other people are gossiping and thinking about them.
Possible causes of Schizophrenia:
Though the exact cause of schizophrenia is not known there are few factors, which contribute to the cause of schizophrenia.
Genetic factors: People with a family history of schizophrenia are at higher risk of getting schizophrenia.
Environmental factors: Environmental factors include excessive stress during pregnancy or later stages of life. Several other factors during pregnancy and childhood are responsible for causing schizophrenia. These factors are:

Decreased oxygen level during delivery due to premature birth or prolonged labour
Parental loss or separation in early stages of life
Parental exposure to virus or during infancy
Childhood physical or sexual abuse
Abnormal brain structures and brain chemistry

Hallucination: To see, feel or hear anything that really does not exist is known as hallucination.
Delusion: A thought or belief of a person, which is either false or impossible in reality is known as delusion.
Thought and speech disturbances: The thought process and speech of a schizophrenic will be disorganized, due to which he or she will fumble or is distracted as they are unable to align their thoughts.
Difficulty in concentrating: It is difficult for people suffering from schizophrenia to concentrate on the task at hand.
Erratic behaviour: People suffering from schizophrenia tend to behave erratically, either they will be too jumpy or will be perfectly still for hours at a stretch. Most people belief that those who are suffering from schizophrenia are often violent in nature, which actually is not the case.
Treatment for schizophrenia:
Schizophrenia can be treated, if identified at an early stage. It is best advised to consult a psychiatrist the moment you spot the symptoms. Anti psychotic drugs, self help behaviour change, counselling and rehabilitation are few treatment modalities available for schizophrenia.
2
people found this helpful

MBBS, PG Dip - Psychological Medicine
You may be suffering from depression which is a medical illness that requires medication. In mild cases psychotherapy will work. But remember that hormonal imbalance, Anemia etc there are many other causes too. Your environment may also require modifications. It's totally curable and the best thing you can do is to consult psychiatrist near your area. Meanwhile start to do daily exercise and quit any alcohol like substance use if any.
2
people found this helpful
Asked for female, 21 years

Reparenting Technique, BA, BEd
You must consult your doctor. These are not normal symptoms. Apart from the doctor please do meet with a counselor. At your age a lot of things could happen around hormonal imbalances and also from developmental issues that will come up for the last time seeking a resolution. Together they can compound matters to make you feel disturbed. But whatever the case tumors must never be neglected.
Asked for female, 25 years old from Agra

MBBS
General Physician, Mumbai
I will suggest him to do suryanamaskar pranayam daily as per your capacity for a minimum of six months and increase his confidence and concentration and reduce his anger
1
person found this helpful

Masters in Clinical Psychology & Certified Cognitive Behaviour Therapy Practioner, Certified Neuro linguistic programming Practioner, Masters in Clinical Psychology, Post Graduate Diploma in Child and ADolescent Counselling
Maturing is not an easy process for human beings. It never has been easy, and yet it is necessary in all cases. Here are some notes about the process that I have discovered working with many clients. Here are a few principles to begin with. We all are born with flaws. Everyone begins life with certain character flaws or immaturity. This is very important to understand well. No one is born perfect. Everyone gets better or worse during life. One's character or maturity level may get better or worse depending upon your upbringing, your home environment, the books you read, the friends you have, the school you go to. In addition, all of your experiences, including traumas, illnesses, work experiences, relationships and more can influence how fast you mature or develop your character. Character development can be forced quickly, or done slowly. The other thing to realize is that you can develop your character quickly by literally forcing it, or you can do it slowly by trial and error methods, for example. For example, one can learn that lying is a bad idea if one has a very strict parent who punishes you severely for it. That is the fast method. Others learn the lesson slowly by lying in business and then being fined or going to jail, for example. Some people learn not to lie by lying to a spouse and then causing the relationship to break up, or lying to a child and then having that child rebel years later and end up a drug addict. These are slower methods of learning the lesson. Developing character slowly is not so good, as there is much to do and learn. Therefore, it is wise to look for methods that are not too harsh, yet will develop your character or help you mature as fast as possible. Maturing has something to do with the control of the spirit over the soul, and the control of the soul over the body. This is a more advanced concept, but an important one. Human beings are part animal, part human or mental/emotional beings, and part spiritual beings. The more the spiritual part rules, the more mature the person is or will soon become. The more the "animal" part rules, the less mature the person is, in general. The mental/emotional part of you can help you mature if your ideas and feelings are loving and caring, and if your mind works perfectly. However, if your ideas and feelings are cruel, mean and hateful, then the mental/emotional part of you may stop your development or maturity. Mineral compounds within the brain can cause character flaws, while other chemical substances can promote or assist maturity or character development. I have learned this by working with nutritional balancing science for over 30 years. Nutritional balancing can easily be used to promote maturity, although it may sound odd. Many clients report that they are more loving, better parents, better spouses, more aware of themselves, and so on when they follow a complete nutritional balancing program that we set up for them. Beware of others who say they are doing nutritional balancing, as it may not be the truth. Based on the principles above, here are some basic suggestions to mature faster and develop a wonderful character. 1. Self-love. This is absolutely required. You must value yourself. This usually just takes some time to realize that you are not worse or more inadequate than others. There are others who are smarter, more beautiful, more talented, etc. However, many others are much stupider, much more ugly inside or out, and so on. You must come to accept yourself as you are to mature. You must also stop trashing yourself. This means eat the best food possible, sleep enough, dress decently, keep wholesome company, speak, think and act with dignity and courage, and be all you can be. All of this is part of self-love, an essential ingredient for maturity. 2. You must learn to be tough with yourself, and very committed. You must stay on your path. You must not waiver in your desire to mature, and you must realize there is a part of all of us that does not want us to mature and succeed. That part will oppose you at every turn. It makes you doubt yourself, hate yourself, and even loathe yourself. You must get tough with it, fight it and defeat it. It is like the story of the dragon that was supposed to protect the damsel in the castle, but the dragon gets "too protective", out of control and also stops the knight in shining armor. The knight in shining armor and the damsel must slay the dragon in order to save the knight and for her to move out of the castle and move on in her life. It is the dragon of doubt, fear, confusion, depression, and death. This is the dragon we all have. Maturing has to do with becoming "tough as nails" with it, letting it know its days are numbered, and that it is time for the dragon that may have been useful earlier in life to retire and die. The damsel must affirm that she or he does not need this type of "protection" any more, and that the dragon is now preventing maturity by stepping on opportunities that present themselves at the castle of life. 3. Look for truth and side with it. You must take sides on issues and decide what you believe in, and why. You can change your mind, but maturing has to do with finding truth, as you see it, and living your truth. This is a must. Anything that helps you do this is good – reading, listening to lectures, talking with wise adults, and other things. 4. Side with the mature side of yourself. Realize that everyone, including yourself, has a childish, immature aspect and a more mature aspect. You must take sides and favor and go with the more mature adult side of yourself, and stop whining, complaining, moaning, indulging and feeling sorry for yourself – which is siding with a more childish side. You must "be a man" or "a real woman", in other words, and "face the music", rather than run away, play dead, or hide. 5. Learn to be clever to outsmart the lower self. This means to realize that your opponent inside of you, the immature you, is clever and you must outsmart it at every turn so that it does not gain the upper hand. This is not about cleverness with others, although it may involve others who seek to bring you down to their immature level in relationships, business, cheating in school, or anything else. You must see that clever means smart and savvy with yourself, and out of this you will become more "street smart" with others, as well. 6. Take control inwardly, rather than allow others to control you, even if you are in prison. Maturing has something to do with taking inward control of your life. It has to do with making sure the soul and the enlightened brain rule the body, for example, and not the other way around. Immature people allow the body to rule the brain, in many cases. This is called anxiety and fear. It also has to do with making sure the spirit in you rules supreme. This means you must be true to yourself, true to your word, no lying, no cheating, no corruption. Until you do this, you are not a mature person, no matter what your age or status in society. Immature people are backwards in this respect, and are never inwardly in control, even if they have millions of dollars, beautiful houses and a beautiful family. It is about taking internal control of your emotions, feelings, thoughts and actions. 7. Be of service. True maturity is to be of service. This may seem controversial, but I maintain it is true. Really mature people know that life is about service, and little else. They give up the childish wants, needs, preferences, aversions and so on and just move ahead in service. These are the people we associate maturity with. They weather the storms, handle all situations with grace and as much ease and equanimity as possible, and manage to smile through it all. This is all part of being of service, a large topic dealt with in the article entitled Service Basics. 8. Maturity requires a belief in a higher power, sometimes referred to as the Creator, God, the High Self or the Real Self. Also, this creative force or Creator is loving, not harsh and arbitrary. This will also sound strange to some people. What I mean is that the universal force of love and power must be seen as real and benign. These are the two essential qualities referred to here. If you think there is no God and I can do whatever I please, you are not likely to mature. If you believe that life is just an accident, and there really are no rules, you are not likely to mature. After all, why mature when everything is just an arbitrary fact, with no truths and no beliefs that are worth standing up for, defending and living in your life. This is a very common attitude today in the Western world, though it may not be expressed exactly this way. Many people simply do not believe in anything except maybe their immediate wants, and feelings. Many with this belief live selfishly because they see nothing beyond themselves as physical bodies in a "rat race" or "dog-eat-dog world". Many of the "Occupy Wall Street" protestors are of this nature. Most participants in these protests are not deep thinkers or mature people. However, it is not enough to believe in God, or in an order of the universe greater than yourself. You must also see that force or being as benign. Many believe in God, Christ, Allah, etc. But they see their Creator as harsh, warlike, judgmental or even dark and hateful. This also mitigates against true maturity, which is a dedication to love and spreading your treasure or loving nature in the world. If you believe that God is not love, you are not likely to emulate that in your life. But if you can view your Creator or order of the universe as "friendly" to use the word Albert Einstein used about the universe, then you are likely to live this way, as well. 9. Look for the lessons in every situation, rather than focus on poor you. Mature people always look for the lessons and try to gain from every experience. Immature people tend to focus mainly on their own lack of comfort, anger, fear, rage, depression or other conditions. So to mature, always look for the lessons and perhaps why a situation has arisen, instead of focusing on your own needs, wants, aversions, or loves. 10. Read the bible to mature. While there are many books one can read to help one mature, one of the best is the Holy Bible, both the old and the new testaments. The reason is not because it is "the word of God". I don't know whether it is, since it was written by men and women. However, the stories and morals and lessons have to do with maturity in most cases, so it is a good learning tool. It is far better than going to the movies, watching most television, hanging out with friends, and even going to work every day. 11. Capitalism, not socialism, tends to help people mature. In contrast, socialism tends to make people angry and lazy by causing people to demand government "benefits" and to believe they should take or steal from the productive people and "give" to the unproductive ones. 12. Give up hopelessness and cynicism. This may sound odd, but many people, deep down, feel trapped, hopeless, and quite negative. This tendency or attitude must go in order to really mature. Nutritional factors can be at the root of hopelessness, but so can an immature attitude. After all, if there is no hope, why put the effort in to mature? This is sadly how a lot of people think. 13. Give up your anger and make a new choice. Anger always tends to derail the maturing process. It is somewhat the opposite of maturity. When a situation presents itself to you that is terribly upsetting, you basically choose either to become very angry, or to mature from it. Please think about this, and start letting go of anger. If you consciously decide you will not go to anger, no matter what, your only other choice, in some ways, is to mature. 14. Meditate in a certain way. Begin the Roy Masters meditation exercise and do it faithfully, every day, for at least 1 hour. You can do two half-hour sessions or one hour session. This is discussed in a separate article entitled Meditation For Healing on this site. This meditation, as compared with most others, will 1) bring up your traumas for healing quickly in many cases, and 2) improve your self awareness quickly. Greater awareness, mirroring, reflecting and similar methods can be very helpful to speed up development. 14. Follow a nutritional balancing program in its entirety. This may also be very powerful and helpful for maturing. I hear reports almost on a daily basis that a person is more calm, more relaxed, easier to live with, more aware of themselves, kinder, gentler and so on as a result of following a nutritional balancing program. The program can get rid of traumas that are blocking maturity, and toxic metals that lend various negative aspects to any personality. A separate article discusses this, entitled Character Development And Nutritional Balancing.
2
people found this helpful
View All Feed
Near By Doctors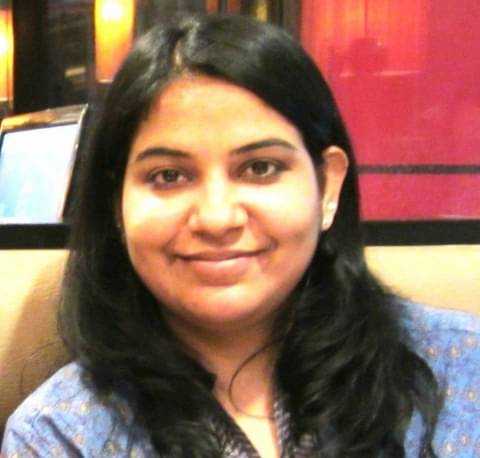 MBBS, MD - Psychiatry
Psychiatrist
Book Appointment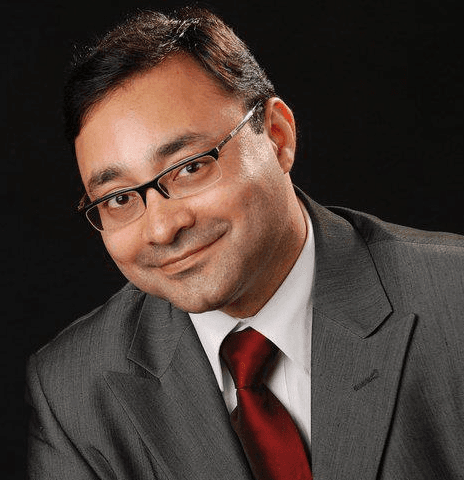 Book Appointment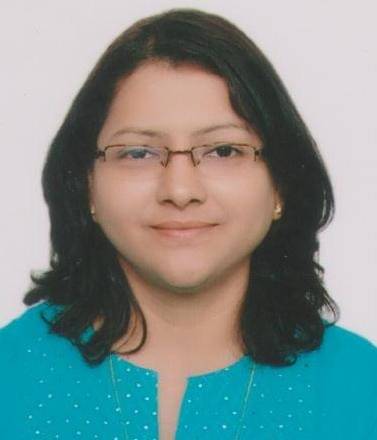 M. D. Psychiatry, Diploma In Psychological Medicine-DPM, MBBS
Psychiatrist
Book Appointment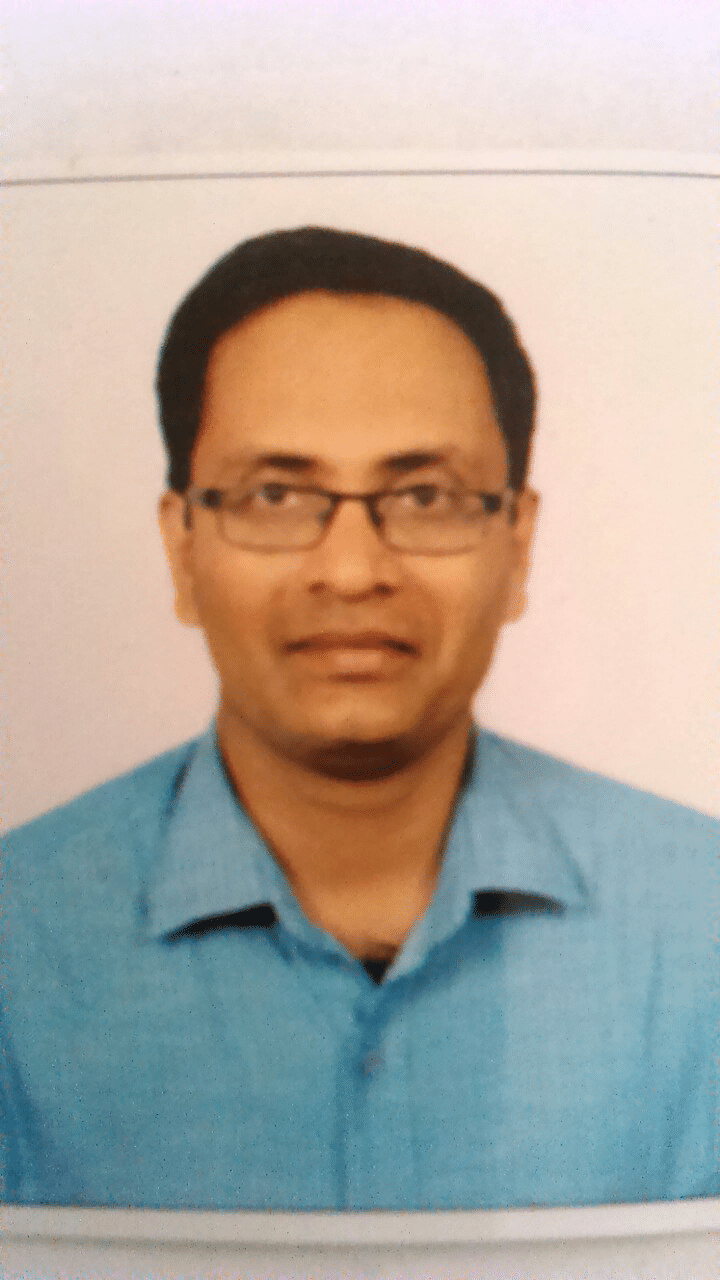 Book Appointment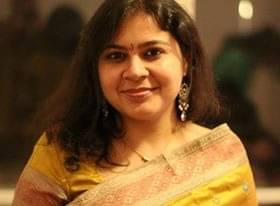 DPM, DNB Psychiatry, MBBS Bachelor of Medicine and Bachelor of Surgery
Psychiatrist
Book Appointment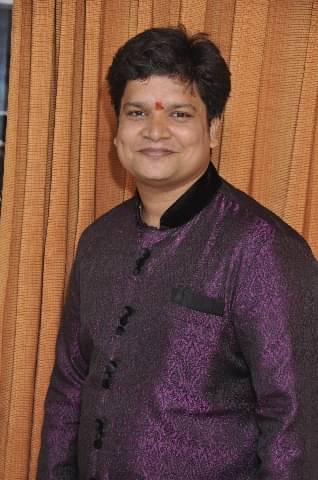 DNB (Psychiatry), DPM, MBBS
Psychiatrist
Book Appointment