Personal Statement
Homoeopathy is a complete pathy who takes care of all mind and body ailments, of all age group in a natural way.
...more
Homoeopathy is a complete pathy who takes care of all mind and body ailments, of all age group in a natural way.
More about Dr. Sangita Daithankar
Dr. Sangita Daithankar is a certified homeopath with more than 2 decades of experience in the field. A PG HOM from Hahnemann College of Homoeopathy (London), Dr. Sangita Daithankar also is an expert nutritionist. She also holds a diploma in Diet and Nutrition from IICTN Mumbai. In her own words, she believes that homeopathy if properly channeled can be used to take care of all body and mind ailments. She currently practices at Adarsh Jain Health centre Mumbai and Unique Homeo Clinic, Nashik. Some health problems that Dr. Sangita Daithankar can help patients with include Anti-ageing treatment, Chin reduction treatment, weight management treatment, acne and allergy treatment, and asthma management therapies. She is also a specialist in treating gastrointestinal disorders and urinary disorders. She is well respected by her peers and is one of the popular homeopaths of Worli, Mumbai. She has largely received positive reviews from her patients and is well appreciated in her field. She is comfortable with English and Hindi her consulting fees are INR 600 at the clinic. Any type of medical condition can be cured and treated through homeopathy. Dr. Sangita Daithankar knowledge in this chosen field is one to reckon with and her solutions to these ailments are always helpful. If you are in Worli, Mumbai, you can book an appointment with her online.
Info
Education
Diploma in Diet and Nutrition - IICTN, Mumbai - 2013
PG HOM (London) - Hanhemann Collage of Homoeopathy (London) - 2012
CCH - Wadia Hospital, Mumbai - 2001
CGO - Wadia Hospital, Mumbai - 2001
BHMS - Mumbai University - 1997
Languages spoken
English
Gujarati
Hindi
Marathi
Location
Book Clinic Appointment with Dr. Sangita Daithankar

Adarsh Jain Health Center, Near Worli fire brigade, Aadarsh Nagar, Worli

,

Mumbai
Get Directions


Consult Online
Text Consult
Send multiple messages/attachments. Get first response within 6 hours.
7 days validity
•
₹300 online
Consult Now
Phone Consult
Schedule for your preferred date/time
10 minutes call duration
•
₹350 online
Consult Now
Video Consult
Schedule for your preferred date/time
15 minutes call duration
•
₹500 online
Consult Now
Health Packages
180 Days validity
•
Medicines included
₹8000
30 Days validity
•
Medicines included
₹9000
180 Days validity
•
Medicines included
₹10000
180 Days validity
•
Medicines included
₹9000
180 Days validity
•
Medicines included
₹10000
180 Days validity
•
Medicines included
₹17000
180 Days validity
•
Medicines included
₹10000
Services
Submit Feedback
Submit a review for Dr. Sangita Daithankar
Your feedback matters!
Write a Review
Patient Review Highlights
"Very helpful"
15 reviews
"knowledgeable"
8 reviews
"Well-reasoned"
2 reviews
"Caring"
1 review
"Thorough"
1 review
"Inspiring"
1 review
Reviews
Samabashiv
Jun 25, 2017
By chance, I approached Sangita Daithankar for second opinion reagrding Body weakness and thank god I did because, she treated me without any surgery and all. the staff at the Dr Sangita Daithankar were really helpful. Dr Sangita Daithankar can handle all types of emergency cases. she is not just friendly, but also is very motivating. I thought it was something very normal, but then I realised the body weakness is something else. In the past I consulted so many doctors, but nobody was able to help me with my body weakness, but she has helped me immensely. I thank her alot for helping me get recovered.
Nischal
May 31, 2017
I was amazed that other doctors before him were not able to even diagnose my problem, but Dr Sangita Daithankar did it immediately and started the hair on face treatment for it. I read about the Sangita Daithankar on one of the social media platform. The overall atmosphere in the Dr Sangita Daithankar is very soothing. Sangita Daithankar doesn't just randomly prescribes medicines, but first properly diagnoses the problem. The lab in the Dr Sangita Daithankar was very clean and well managed. I feel strange that I am suffering from hair on faceShe is very patient with all her patients.
Sannigdh
Jun 8, 2017
I am amazed that she is such a sweet doctor, even though she is so busy all the time. It was so quite pleasant in the Dr Sangita Daithankar. I am really grateful as herdiabetes treatment has give me a ray of hope. With the help of hertreatment for diabetes I am feeling so great. Due to my diabetes i was feeling very depressed and had no hope. Many people gave very positive feedback for therSangita Daithankar. Sangita Daithankar doesn't just randomly prescribes medicines, but first properly diagnoses the problem. All the staff members were very helpful.
Agneta
Aug 8, 2017
I was very depressed due to my small penis size . i consulted many doctors in past but I was not getting satisfactory results. Later I chose to consult Dr Sangita. She can handle all types of cases. She is not just friendly, but also is very motivating.The overall treatment was very effective. I owe her a big thank for the treatment he offered. I am glad that I chose to consult her.
Radha
Apr 11, 2017
I was suffering from acute stomach ache for which I consulted Dr Sangita. I am so much benefitted with her stomach pain treatment, that i am perfectly fine now. The atmosphere in the her clinic is always so positive and full of life. She has so much knowledge that for everything my family takes her reference. Thanks to the expert care and guidance, I feel much better than before.
Mahendra
May 15, 2017
It was getting very difficult for me to cope us with my open pores issue. I am amazed that she is such a sweet doctor, even though she is so busy all the time. Someone from the office, referred us Dr Daithankar. Even though there was a long queue, still the staff was very pleasant. It's been more than a year now, and I have noticed considerable change in myself.
Santatey
Apr 14, 2017
Thanks to her I am totally satisfied with the results. I saw Dr Sangita clinic's advertisement in newspaper and that is how we referred her. From quite some time i was suffering from pain, but never gave much importance to it. The overall cleanliness in there was amazing. Dr Sangita certainly knows the in and out of her speciality.
Ilashpasti
Jun 3, 2017
She is very courteous and behaves very aptly with elder patients. My case was extremely serious, but she really handled it very nicely. I was having this premature ejaculation problem. All the staff members were very helpful. Finally with Dr Sangita's treatment, I am completely cured from the disease.
Anoop
Apr 5, 2017
Mai apni asthma ki problem se bahut pareshan thi phir maie DrSangita Daithankar. se treatment liya unke clinic Dr Sangita Daithankar Mumbai mein. Ab merko uski koi problem nahe hoti aur mai aaram se reh paati hoon. Dhanyawaad unko.
Sujith S
Sep 25, 2017
I found the answers provided by the Dr. Sangita Daithankar to be very helpful. Hello Dr..I want to meet you
Rahul
Jan 20, 2018
Very good
Feed

Diploma in Diet and Nutrition, PG HOM (London), CCH, CGO, BHMS
Epilepsy is a disease that affects the brain's nerve cells and triggers the release of abnormal electrical signals. This can cause temporary malfunctioning of the other brain cells and result in sudden loss of consciousness. Epilepsy can affect both children and adults.
Epilepsy can be treated in a number of ways. One of the most preferred forms of treatment is Homeopathy. Homoeopathy not only controls these episodes but can also cure it. A few homeopathic remedies that can be used to treat epilepsy are:
Cicuta: Cicuta is very effective when used to treat cases of epilepsy where convulsions are marked by violent, body distortions. This can include the horrific backward bending of the spine. These convulsions also make the person's face turn blue and trigger a locked jaw. This can also be used to effectively treat epilepsy cases triggered by head injuries and worms.

Artemisia Vulgaris: This is used to often treat cases of Petit Mal Epilepsy which are characterized by staring into space, leaning forwards or backwards and stopping a sentence abruptly. It also addresses fear that triggers epileptic attacks.

Stramonium: Convulsions triggered by exposure to bright lights or shiny objects can be treated with this homeopathic remedy. In such cases, the patient may not lose consciousness but experiences jerks in the muscles of the upper body.

Cuprum Met: This homeopathic remedy is used to treat seizures that are preceded by experiencing an aura in the knees. Other symptoms that characterize this sort of an epileptic attack are spasms that begin in the fingers and toes and gradually spread to the rest of the body and jerking of muscles. This can also be used to treat convulsions that accompany menstruation and follow the delivery of a baby.

Bufo Rana: Not all epileptic attacks occur you are awake. Attacks that occur in your sleep can be treated with bufo rana. Such epileptic attacks are accompanied by experiencing an aura in the genital regions. This is especially helpful for women who experience seizures during menstruation.

Hyoscyamus: Some epileptic fits are followed by a deep sleep. This type of epileptic attacks can be treated with Hyoscyamus. Other symptoms addresses by this homeopathic medicine are fidgeting with bed clothes, fidgeting with fingers and muscular twitching.
Always remember for proper treatment consult a Homoeopathic doctor. We can take homoeopathic treatment with other medicines, and then can slowly reduce its doses.
3444
people found this helpful

Diploma in Diet and Nutrition, PG HOM (London), CCH, CGO, BHMS

Diploma in Diet and Nutrition, PG HOM (London), CCH, CGO, BHMS
Autism is identified by characteristics like difficulty in communication, the use of language, understanding abstract concepts and building bonds with other people. This brain development disorder is also characterized by the performance of repetitive behaviors in the affected individual.
Treatment of this condition requires an understanding of every vital factor associated with the condition. The hardcore approach is vital for understanding the stimulus/response connection of symptoms. This is because whenever an autistic child undergoes stressful situations, the reaction is a sign that a homeopath cannot ignore. By completely understanding the cycle of stress and reaction, a homeopath can only be able to suggest the right treatment program.
What about the remedies prescribed for treating the condition?
Being a holistic branch of medicine, homeopathy takes into account the complete physical as well as the mental makeup of the individual. Additionally, in this alternative medicine, the homeopath also takes into consideration the details of the disease while recommending remedies.
Remedies like Carcinocin, Secretin and Thuja are favored the most for treating the condition. At the same time, the appropriate remedies are recommended after having a thorough understanding as to whether the individual falls within the constitutional makeup of the remedies considered.Another essential aspect of this branch of medicine in the treatment of this brain development disorder is the practice of using LM potencies (homeopathic medicines on the last scale of potency). These remedies are not only acted faster but are also gentler compared to others. If you wish to discuss about any specific problem, you can consult a Homeopath.
3192
people found this helpful

Diploma in Diet and Nutrition, PG HOM (London), CCH, CGO, BHMS
The skin is the largest organ of protection and defense. The skin plays an important role in the elimination of toxins and can assist the kidneys in their work. If there is a buildup of toxins in the body, the skin will try to help in removing them. The skin tries to help to eliminate the toxins out as skin rashes or skin conditions.
Every day we are exposed to toxins in our air, water, food and personal products. Examples of these chemicals are pesticides (in our food, lawns and parks), solvents (in gasoline, paints and cleaning products) and plastic chemicals (such as BPA and phthalates). We can do our best to live free of these substances, but some are unavoidable. Eating reactive foods leads to inflammation, which can lead to a number of symptoms and diseases, including chronic skin problems such as acne and eczema. Signs of toxicity that appear in the skin include acne, boils, rashes, inflammation, etc.
Your body needs to get rid of the waste products somehow. Some of these wastes can be excreted through the skin, such as urea, water, uric acid and ammonia. This helps rid your body of the things that might make you sick if your skin didn't serve as a gateway to the outside.
Causative factors of skin diseases:
Skin diseases are the expression of toxins accumulation in the body. This toxin accumulation can cause by,
Food with chemicals like pesticides, preservatives, processed food
Exposure to chemicals through soaps, shampoos, phenyl
Exposure to radiation
Exposure to pollution – water, air and food
Uses of plastic materials
Skin being the largest organ in the human body, presents many diseases. In fact, skin is the reflection of what is happening inside the body. Most of the internal systems and organs in the body when get affected or dis-eased because of accumulation of toxins, they show their effects in the form of skin diseases, in various forms.
Skin Conditions
Rash: Nearly any change in the skin's appearance can be called a rash. Most rashes are from simple skin irritation; others result from medical conditions.
Dermatitis: A general term for inflammation of the skin. Atopic dermatitis (a type of eczema) is the most common form.
Eczema: Skin inflammation (dermatitis) causing an itchy rash. Most often, it's due to an overactive immune system.
Psoriasis: An autoimmune condition that can cause a variety of skin rashes. Silver, scaly plaques on the skin are the most common form.
Dandruff: A scaly condition of the scalp may be caused by seborrheic dermatitis, psoriasis, or eczema.
Acne: The most common skin condition, acne affects over 85% of people at some time in life.
Cellulitis: Inflammation of the dermis and subcutaneous tissues, usually due to an infection. A red, warm, often painful skin rash generally results.
Abscess (boil or furuncle): A localized skin infection creates a collection of pus under the skin.
Warts: A virus infects the skin and causes the skin to grow excessively, creating a wart.
Melanoma: The most dangerous type of skin cancer, melanoma results from sun damage and other causes. A skin biopsy can identify melanoma.
Basal cell carcinoma: The most common type of skin cancer. Basal cell carcinoma is less dangerous than melanoma because it grows and spreads more slowly.
Squamous cell carcinoma: A common form of skin cancer, squamous cell carcinoma may begin as an ulcer that won't heal, or an abnormal growth. It usually develops in sun-exposed areas.
Herpes: The herpes viruses HSV-1 and HSV-2 can cause periodic blisters or skin irritation around the lips or the genitals.
Hives: Raised, red, itchy patches on the skin that arise suddenly. Hives usually result from an allergic reaction.
Tinea vesicolor: A benign fungal skin infection creates pale areas of low pigmentation on the skin.
Shingles (herpes zoster): Caused by the chickenpox virus, shingles is a painful rash on one side of the body.
Scabies: Tiny mites that burrow into the skin cause scabies. An intensely itchy rash in the webs of fingers, wrists, elbows, and buttocks is typical of scabies.
Ringworms: A fungal skin infection (also called tinea). The characteristic rings it creates are not due to worms.
Skin Allergies – Reaction of body through the skin to some allergens like some food item, dust, sun etc
Homoeopathic Management:
Homoeopathic medicines make our body strong to relieve stress and to remove toxins from the body. Homeopathic remedies not only remove the complaint but also the tendency of the complaint to recur. Since the causes are internal, we need internal medicines. Applying ointments on skin problems may again push all toxins inside our body, which can result in disease of internal organs which is more harmful. Some examples of Homoeopathic remedies
Hepetic eruptions all over the body – Dulcamara, psorinum, ran- b
Fiery red rashes on the body – Aconite, belladonna, stramonium, sulphur
Soft warts – Ant –crude, calc, nit-a, sil, thuja
Some lifestyle changes for skin ailments,
Drink lots of water to help body to remove toxins
Use lemon to remove toxins from body
Take 7 hours sleep to help the repair of our body
Do good amount of physical activities to remove toxins through increase in blood circulation and sweating
Practice some relaxation methods to manage the stress
Have lots of vegetables and fruits preferably organic
Wash all fruits and vegetables properly to remove pesticides
Avoid radiation and pollution as much as possible
Avoid chemical contacts through the skin and nose.
In case you have a concern or query you can always consult an expert & get answers to your questions!
3437
people found this helpful

Diploma in Diet and Nutrition, PG HOM (London), CCH, CGO, BHMS
A beautiful mane with a healthy scalp and shiny hair is something each one of us desire. However, given the multiple factors that affect its health including diet, lifestyle and environment, this desire remains a dream for many. There are good and bad sides to it. The bad thing is that hair problems, dandruff, itching, graying and hair loss are here to stay. The good news is that there are simple, easily available ways and methods that can be effectively used to control these problems.

Homeopathy believes that most health issues have an underlying, deep seated issue and treating that can help in getting rid of the symptoms:
Alopecia (Hair loss): Some people can have generalized hair loss, while some could have patches of balding areas develop on the head. Where other remedies have failed, some people have had successful hair regrowth with homeopathic medications like silicea, kalium carbonicum, lycopodium, Natrum muriaticum, Pulsatilla pratensis, Borax, Cinchona officinalis, and various other products are used effectively to improve hair growth.
Dandruff: There is flaking of the scalp, and people with oily skin have a higher incidence of having dandruff. Other reasons include hormonal imbalance, poor scalp/hair health, emotional stress and poor quality hair products. Kali sulphuricum is used for profusely oily, white scaly dandruff. Thuja is used in people with white scaly flaking. If there is associated hair loss, phosphorus is used. Natrum muriaticum, Sulphur, Carboneum sulphuratum, Lycopodium, Mezereum, Ammonium muriaticum, Arsenic album, Calcarea, Medorrhinum, Heracleum sphondylium and Kali carbonicum are also used based on associated symptoms.
Graying of hair: Various reasons for graying include stress, environmental exposure, hair products, poor diet and of course genetic. Gray hair can be treated using various homeopathic preparations depending on the associated symptoms, which might point to the likely root of the problem. Phosphoric acid is used when there is associated grief. Lycopodium is used when there is only partial graying in some areas. In anaemic or weak patients, Natrum mur is used. If digestive symptoms are also present, silicea is used.
Scalp psoriasis (know more about Psoriasis problem): If there is a burning sensation associated with the infection, Sulphur is used. In people with excessive scratching, calcarea is used. Graphites provide relief where there is significant dryness and itching. In people with associated gastric or urinary symptoms, lycopodium is effective. If the psoriasis is worsening in cold weather, sepia is an option. (learn more about Infection on Scalp)
As is evident, these hair problems and interlinked and the agents used in treatment can be used in more than one condition. Self-medication should best be avoided. The presenting symptoms have an underlying cause, and it is best that a detailed discussion with the doctor on the symptoms is done before getting these medicines prescribed.
1
person found this helpful

Diploma in Diet and Nutrition, PG HOM (London), CCH, CGO, BHMS
If your child is suffering from mental retardation, homeopathy can help. A system of complementary medicine, homeopathy works on the dictum of 'like treats like'. It is able to treat some of the toughest disorders and illnesses that allopathy finds hard to contain.

Mental retardation: Definition
Mental retardation is a blanket term for a pattern of persistently slow learning of basic motor and language milestones during childhood.
The adult manifests a below-normal intellectual capacity too.Such people have an intelligence quotient (IQ) of 70 or below.
They usually have developmental disabilities, developmental delay, or learning difficulties.
Signs
These signs should alert parents and spur them to see a doctor-
If your child learns to sit up, to crawl, or to walk later than other children
Trouble speaking and forming words, remembering things, and having trouble understanding social rules
Trouble solving problems
Trouble thinking logically
What needs to be made clear is that poor academic performance by itself is not a sign of mental retardation. It can be due to multifarious reasons like behaviour problems.
Causes of mental retardation
Down syndrome and Fragile X syndrome are the most common genetic causes of mental retardation.
Problems during pregnancy and birth
Iodine deficiency in mothers
Malnutrition is a common cause of reduced intelligence in children.
Here are some homoeopathic remedies for the treatment of mental retardation. All you have to keep in mind is to treat this article as a guide and take medicines only under the guidance of a certified and trained homeopath.
Abrotanum: This remedy works when your child shows marked emaciation of legs, has ageing, flabby, and loose skin, and he cannot hold up his head.
Baryta carb: This homeopathy remedy is very effective in treating cretinism which is marked by a dwarfish appearance, mental retardation, with swollen abdomen, puffy face, enlarged glands, thick lips and short stature. Such children also show delayed milestones like learning to walk and speak.
Calcarea carb: When your child presents symptoms like obesity, a chalky look with red face, large belly, large head, pale skin, soft bones, increased sweating, mental slowness, de¬layed skills-walking, talking, etc., this remedy is indicated.
Medorrinum: The remedy is prescribed by homeopaths when your child presents symptoms like dullness and sluggishness, extreme forgetfulness, imbecility, impatience, irritability, difficulty in concentration etc. The remedy is very good for treating delusions, hallucinations, and illusions.
There are other things that you as a parent can do to help your intellectually disabled child like learn everything you can about intellectual disabilities. This way you can guide your child to live a near-normal life successfully. Also get your child involved in group activities like art classes, drawing etc. This will help him learn social skills and become more independent. If you wish to discuss about any specific problem, you can consult a Homeopath.
3074
people found this helpful

Diploma in Diet and Nutrition, PG HOM (London), CCH, CGO, BHMS
We all know the main cause of lifestyle diseases is stress and so 90% of the health issues are psychosomatic.
That means to treat any ailment we should focus on treating stress, rather that concentrating its expressions, which we called a disease.
Disease means not at ease, which starts purely at mental level and gives its expression on physical level in the form of symptoms.
The involvement of the organ to show the expression of our 'not at ease state' depends upon our thought process. Eg if we get difficulty to walk ahead due to knee joint pain, then same feeling in form of anxiety or fear about future should be there at your mind level, which gives you thoughts of, how I will go ahead in future, how I will do in future. You may feel obstacle to go ahead in future.
So in this case taking pain killers for knee joint pain is not a permanent solution. To get the permanent solution, we should remove the causation and that is your anxiety about the future.
Homoeopathy works on the causation than the expression and that's why it gives us 'Cure'. If we understand this, we will know that we should start taking treatment when there is an imbalance at our thought process, and we get lots of negative emotions eg uncontrollable or frequent Anger on small things, hatred, offended feeling, suspiciousness, revengeful/ destructive thoughts etc…..
Homeopathy works on individuality. One medicine for each personality, so it takes care of all different ailments of different system at once. Homoeopaths are specialized in all in one.
Homeopaths for the last two centuries have been constantly pushing this theory of mind and physical body being deeply interconnected and about fixing the problem at a mental level that can often help the other.
Since stress is the main cause of the disease, Homoeopathy can take care of all ailments from mental to physical level and from cold to cancer.
Below listed are some symptoms and there medicine for better understanding:
Pain in head anger from – Nux vom, staph
Abortion, fright from – Aco, Gels, Ign, Opium
Note – Whenever taking Homoeopathic medicine, always take it from Homoeopath after giving detail history.
Other factors which can also help in relieving our stress level are:
Physical activity
Balance, healthy diet
Proper hydration and
Adequate sleep

If you wish to discuss about any specific problem, you can consult a homeopath.
3277
people found this helpful

Diploma in Diet and Nutrition, PG HOM (London), CCH, CGO, BHMS
Hi lybrate-user, Our body is very powerful. Whenever there is an imbalance, accumulation of toxins occurs. And to correct that imbalance body tries to throw these toxins out of body through different outlets, skin is one of these outlet. Do you sinography again, if there is regression in pcos, then do not do anything. Otherwise Homoeopaty is the best solution in such problem. Have more water Have more lemon Have more fruits and vegetables Do exercises Take proper sleep Be relax, do not take stress.
3
people found this helpful

Diploma in Diet and Nutrition, PG HOM (London), CCH, CGO, BHMS
lybrate-user, according to your information, it seems you have weak digestion, so there must be accumulation of gas. This gas is getting stuck inside and troubling you. Advise - Chew your food properly Eat mindfully Eat light food Have fresh curd, buttermilk Have lots of different colours vegetable and fruits Drink lots of water Have proper sleep Be relax, do not take stress Do some physical activities.

Diploma in Diet and Nutrition, PG HOM (London), CCH, CGO, BHMS
Take Homoeopathic medicine. For that you do not need any test. Homoeopathic medicine based on personality, so any issue can be taken care without all this intervention.
2
people found this helpful
View All Feed
Near By Doctors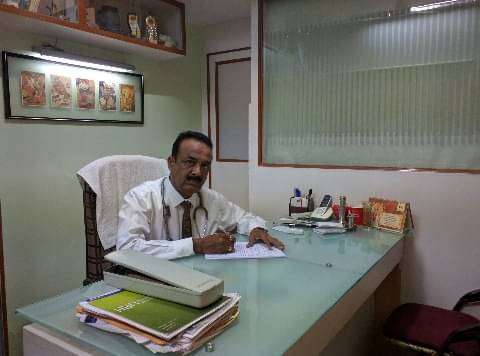 DHMS
Homeopath
Chaitanya Homoeo Heartcare Clinic & Research,
Book Appointment

Doctor of Homeopathic Medicine (H.M.D.), Nutrition/ Diet planning, Diploma In Naturopathy & Yogic Science (DNYS), Cosmetology, BHMS, DND, Pranic Healing
Homeopath
Parsi Homoeopathy Clinic,
Book Appointment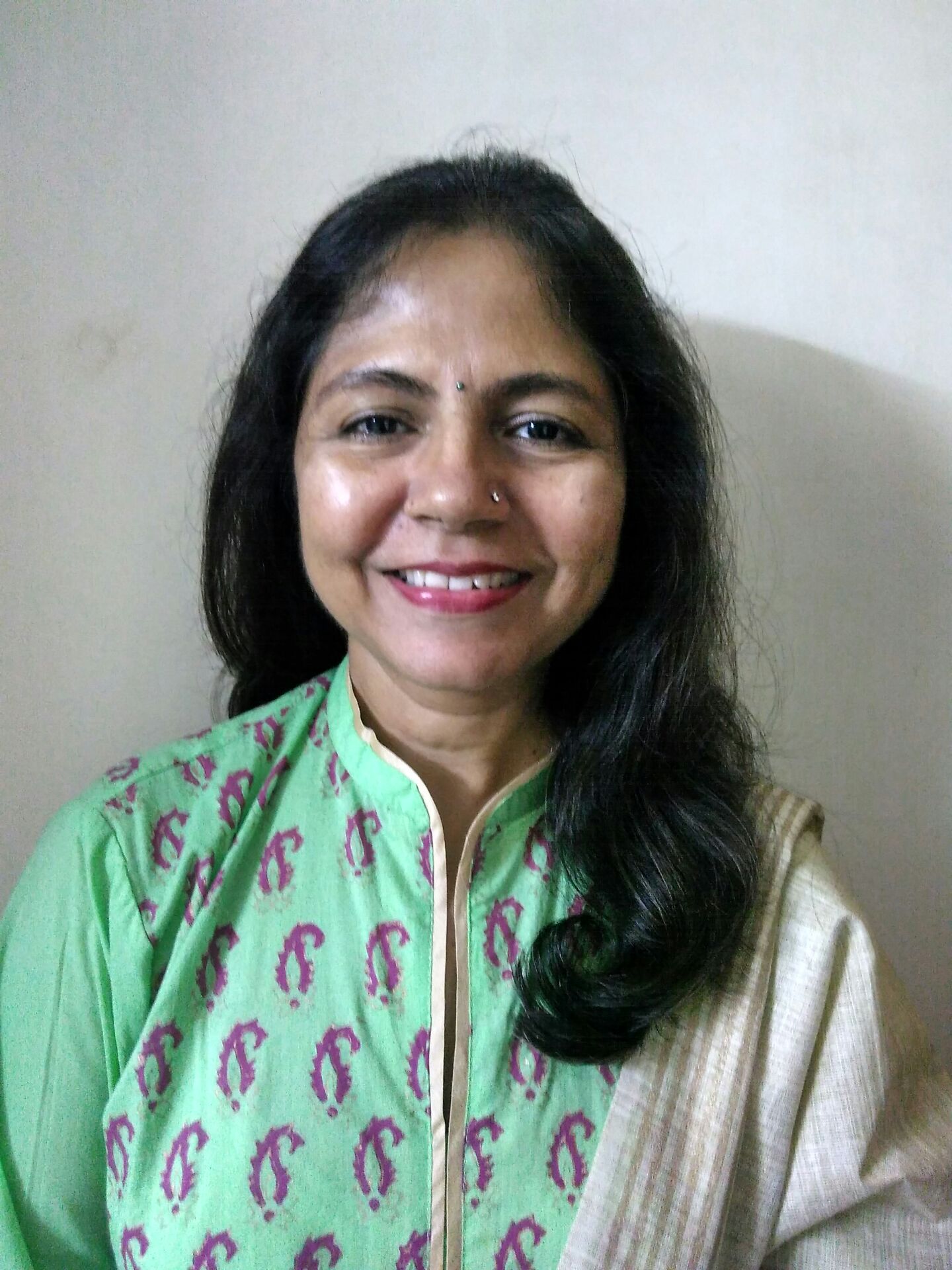 Book Appointment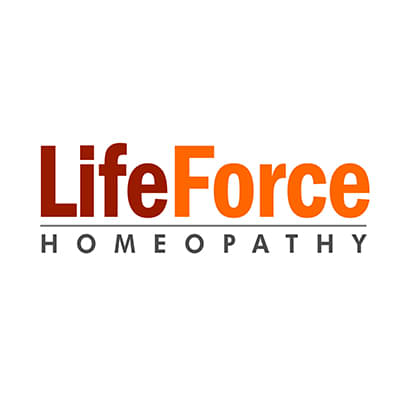 BHMS
Homeopath
Life Force Homeopathy - Cumballa Hill,
Book Appointment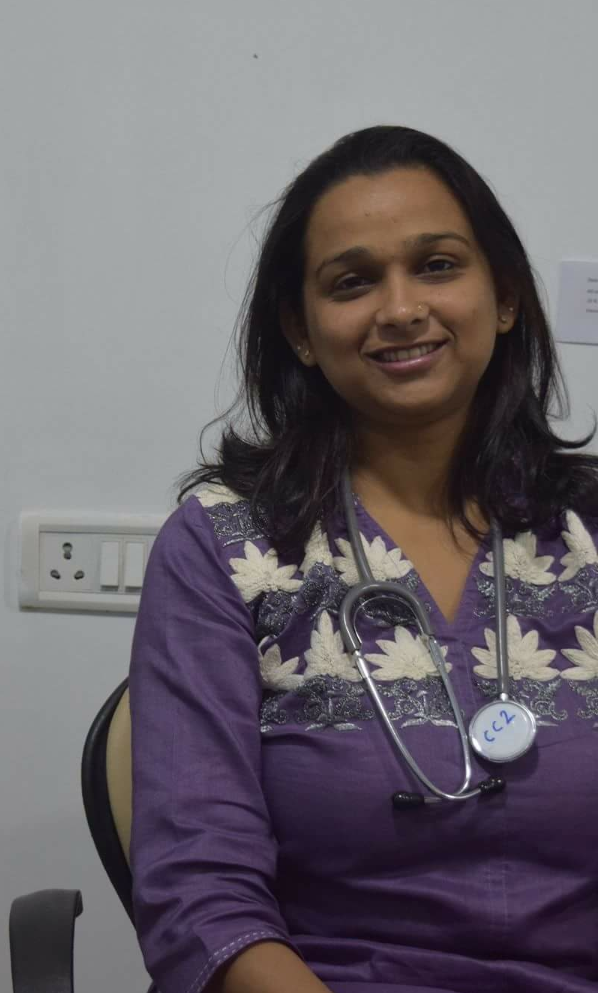 BHMS, Ozone Therapy, CCH, Certificate Course in Palliative Care
Homeopath
Smt. Motiben Dalvi Hospital,
Book Appointment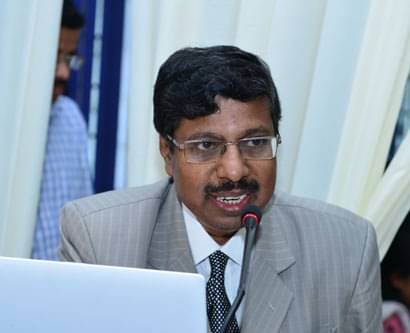 MD - Homeopathy, DHMS (Diploma in Homeopathic Medicine and Surgery)
Homeopath
Dr.Barvaitelias Vibrant Homoeopathic South Mumbai Clinic,
Book Appointment