Personal Statement
I pride myself in attending local and statewide seminars to stay current with the latest techniques, and treatment planning.17 Years Of Practice.
...more
I pride myself in attending local and statewide seminars to stay current with the latest techniques, and treatment planning.17 Years Of Practice.
More about Dr. Rekha Yadav
Dr Rekha Yadav is a reputed trichologist and hair transplant surgeon practising from Pali I and based in Mumbai with a career spanning 18 years. She did her Bachelor of Homeopathic Medicine and Surgery (BHMS) from Smt. Chandaben Mohanbhai Patel Homoeopathic Medical College located in Mumbai and further studied trichology from IAT - International Association of Trichologists. She not only is excellent with derma roller treatment, anti-ageing treatment, vampire face lift treatment and bleaching treatment she also is an expert when it comes to ayurvedic massage treatment. You can consult Dr Rekha Yadav at Pali Nursing Home in Bandra West,Mumbai where she has a flourishing practice spanning over 18 years, making her one of the most reputed ayurveds in and around the city. She also is a ayurved available for consulting via video online. Dr Rekha Yadav is a professional renowned for her ethical practices and post treatment patient care. Her treatment style is fact based and patient oriented where she analytically treats the ailments of those approaching him. The precision with which Dr Rekha Yadav deals with her patients has earned her a name in the medical community both in Mumbai and elsewhere. Despite being at the top of her field, Dr Rekha Yadav is accessible to all her patients and her friendly demeanour ensures that her patients open up to him, something which is extremely important in the field of medicine.
Info
Education
IAT - International Association of Trichologists - AUSTRALIA - 2002
BHMS - C.M.P.H.M.C.MUMBAI - 1998
Languages spoken
English
Hindi
Professional Memberships
International Association of Trichologists - AUSTRALIA
Location
Book Clinic Appointment with Dr. Rekha Yadav
Block C, Flat No 94, 1st Floor, Pali Road, Bandra West,Landmark:-Opposite Saint Josephs Convent School

,

Mumbai
Get Directions


101-A Wing, Twinkle Building, Lion Sol Marg, Andheri West

,

Mumbai
Get Directions

Consult Online
Text Consult
Send multiple messages/attachments. Get first response within 6 hours.
7 days validity
•
₹300 online
Consult Now
Phone Consult
Schedule for your preferred date/time
15 minutes call duration
•
₹400 online
Consult Now
Video Consult
Schedule for your preferred date/time
15 minutes call duration
•
₹500 online
Consult Now
Services
Submit Feedback
Submit a review for Dr. Rekha Yadav
Your feedback matters!
Write a Review
Patient Review Highlights
"Very helpful"
2 reviews
"Caring"
1 review
"Sensible"
1 review
"knowledgeable"
1 review
"Thorough"
1 review
Feed
Alopecia is the medical term for hair loss, a common problem for many women. Hair loss can be very distressing. But, it will be sheer folly on your part if you are suffering from hair loss silently and trying random methods to restore your hair. Finding the root cause for hair loss is absolutely essential in order to get the proper and required treatment. The following are some of the causes of hair loss in women:
For many women hair loss is hereditary. Sometimes women also encounter genetic female pattern hair loss, also known as androgenetic alopecia. In this case the density of hair reduces over the crown. It is also sometimes reported either after menopause or at the onset of puberty.
The changes that a women's body undergoes in her entire life may also act as a contributing factor to hair loss.
Hormonal imbalances may result in hair loss. Also, cysts which are small sacs in the ovaries containing fluid like substances may be the cause of your hair loss.
Anemia is a common cause for hair loss. Anemia occurs due to low iron intake in your diet, heavy menstruation or due to inadequate folic acid. This may be a crucial factor for hair loss.
Many females experience hair loss after menopause. This happens as the level of estrogen hormones reduces. This makes your hair dry resulting in hair fall.
Hair loss also occur post child delivery. The estrogen level rises during pregnancy but reduces after child delivery, resulting in hair loss in case of many women.
Taking excessive steroids or birth control pills may also contribute to hair loss.
Insufficient protein intake may cause your hair to fall. If your diet is deficient of the required amount of protein for your age then it may result in uncontrolled hair fall.
In some cases, sudden and extreme weight loss also contributes to excessive hair loss.
Diseases like thyroid, autoimmune diseases and scalp infections like ringworm may also result in hair loss at an alarming rate.
Use of hair styling tools such as strengtheners, curling irons or hair sprays, gels, hair colors may also act as contributing factors to hair loss. Use of wrong combs or tight hair styles also lead to the problem of hair loss.
Stress or trauma also interrupts hair growth.
Along with all these, the natural process of ageing also deteriorates hair follicles resulting in hair loss. Most people normally shed fifty to hundred hairs per day but if it is above that then it must not be ignored. You must consult a doctor to discover the root cause and get rid of the torment of hair loss.
3871
people found this helpful
Ringworm of the scalp usually affects children. This is a common type of a fungal infection of the scalp and has nothing to do with the worms as the name suggests. This is treated with antifungal medications and though the antifungal shampo-is not to-effective, it might be advised along with medication.
Causes of scalp ringworm:
Most of the times a ringworm infection is transfered from person to person through sharing towels and touching. The fungi and its spores can remain alive on brushes, combs, sheets, furniture and unwashed towels for long. Some people are only carriers of fungi, meaning that they carry the fungi and its spores in their hair and skin but do not have any infection and symptoms. But they might pass the fungi to others who may develop the symptoms.
It spreads from pets like cats and dogs who are very prone to fungal infection of the skin. They easily pass their infection to children and other family members. Farm animals are also a source of fungal infection and if the farm gate is touched from where the infected cattle passes, it is enough to cause infection.
Also at times there is no reason and fungi infection can just happen out of the blue. Like for example, the fungi spores can get transmitted through air, they might get into the air by an infected person and land on someone else's head. This can develop into fungi and can cause infection.
Symptoms of scalp ringworm:
The infection looks more like dandruff, a severe form of dandruff in different parts of the scalp. This is often mistaken to be psoriasis.
In some infection there is loss of hair leading to bald patches. These patches become scaly and inflamed. The patches might have broken off small hair.
Several painful pustules and boils occur on the scalp
In severe infection there is boggy swelling on some part of the scalp, which is known as kerion. This might be tender and oozing and if not treated can lead to hair loss and permanent scarring.
In severe infections like with pustules and kerion, one might develop high fever and the glands of the neck might swell.
Treatment of scalp ringworm:
The treatment of the fungal infection of the scalp involves the following:
Antifungal Medicines: These are usually taken in the form of tablets and following are advised:
Griseofulvin: This is often the first choice and a course of 8-12 weeks is required. The tablet can be crushed and taken with water.
Terbinafine: The course for this is four weeks and is important to complete the course in order to get rid of the infection.
3656
people found this helpful
Flaunting a gorgeous mane of hair that shines with the glow of health is something that we all crave for. There are myriad ways of promoting good hair growth despite weather conditions and other factors that sometimes cause hair loss and related hair problems. One of the ways of doing this is by stimulating the hair follicles at the ends of our roots so that thick and shining hair can sprout from the same. This will also help in faster hair growth. Read on to know more about stimulating the hair follicles for promoting hair growth.
Massages: Oil massages are just as soothing as they sound and they help in activating the hair follicles by giving them much needed nourishment. Nutrient rich oils like coconut oil, jojoba oil, olive oil, castor oil, avocado oil and many others can help in transferring the nutrients to the hair follicles, which promote health, growth and strength of the hair. For best results, warm the oil slightly and use only your fingertips to massage deeply into the hair. Let this oil sit for a few hours or even overnight if possible, before you wash.
Massage time and duration: Know when to massage your hair for best results. Take some warm oil and let it seep into your hair before bedtime and let it remain there. Also, you can do this at least twice a week for best results. Do not massage for more than five minutes at a time because the hair follicles sit at the base and they need to soak up this oil like a plant soaking up water when you water it every day.
After washing: Another good way of stimulating the hair follicles is by giving your hair the warm treatment. After you have had a shower and washed your hair with shampoo and conditioner, ensure that you wrap your head with a warm towel and keep it there so that the nourishing properties of the shampoo and nutrients reach the hair follicles.
The right products: It is important to choose the right products that will suit your scalp and hair type so that you do not end up with damaged, frizzy and unsightly looking hair. Also, you must dilute the shampoo when you wash your hair.
Dermatologist: The dermatologist will be able to diagnose any problem that may be clogging the hair follicles and preventing the proper growth of your hair. If you have tried several massages and methods, without any success, then you must remember to see a doctor about the problem so that medication and therapy may be prescribed.
To promote healthy hair growth, indulge in methods that are backed by doctors only.
3812
people found this helpful
A common form of skin inflammation brought about by the fungal infection is called as Athlete's Foot and is most commonly seen among the athletes. In medical terms, this condition is called "tinea pedis". This generally starts in between the toes and gradually moves towards the toe nails, if left untreated. In the later stages, this infection has the tendency to move towards the palm region of the hands and other body surfaces, if left unchecked. Most often, this condition is referred to as the ringworm of the moccasin feet.
Statistics have shown that about 15% of the population is affected by this condition. It is important to note that men have a higher chance of contracting this contagious condition than women. Young adults or old children are most likely to take the hit for this condition.
After a serious research, the National Health Service has come out with the finding that, Athlete's foot can be transmitted from one person to another either by direct or indirect contact. Any environment that is warm and moist serves as the perfect breeding place for the fungal species to cause this condition.
Getting them treated before the condition spreads to other parts of the body is a very important step that has to be taken by the person who has been diagnosed with this disease. Instead of worrying about the condition after it has set in, a few remedial precautions can be taken to prevent the onset of this disease.
Some preventive measures are:
Clean shoes and socks: The socks have to be changed at least twice a day and these must be able to absorb the sweat from the feet.
Using a medicated powder: Normal talcum powder or an anti-fungal powder can be applied to the skin where the irritation prevails and this kills the fungi that might form on the surface.
Precaution after swimming and going for walk: The region between the toes has to be wiped clean after swimming, bathing or going for a long walk. The basic idea is to remove the excessive moisture from the skin.
Using socks and sandals: The sandals must allow some breathing space for the skin on the legs and when at home, socks without shoes can be worn.
Preventive measures help a great deal in avoiding the complications that arise out of this Athlete's foot.
3603
people found this helpful
Hi! hair loss could be very disturbing to women and can have various causes. Your thyroid illness could be one of them. Hormonal imbalance and nutritional deficiencies have to be ruled out. Take a multivitamin and iron supplement and dry massage your scalp to improve the blood circulation. If it does not improve in a month you will need further investigation and proper treatment.
1
person found this helpful
Long, lustrous and glossy locks of hair that swish with the gentle breeze and accentuates the look of any outfit - that's the beauty of well maintained and beautiful mane of thick hair. Yet, many of us suffer from hair loss due to poor diet, too many chemicals in our hair care products, stressful living and a fast paced urban lifestyle where we are not left with enough time to take care of your hair.
Did you know that your shampoo can also lead to hair loss? There are harmful chemical additives, detergent like substances which can make the follicles weak and lead to breakage, as well as other ingredients that can lead to hair loss. Here's how:
Sulfate: Sodium Lauryl Sulfate or SLS, and Ammonium Lauryl Sulfate or ALS, are surfactants that are usually used by shampoo manufacturers to create extra foam which makes for a luxurious, yet harmful wash. This is usually the case with cheap shampoos. These substances are irritants that can cause hair loss in patches.
Sodium Chloride: Your standard table salt is also one of the culprits that can lead to a lot of hair loss. Many popular shampoos and conditioners contain this substance which can make the scalp itchy and dry. This leads to hair fall.
Ammonium Chloride: Many shampoos that do not contain sodium chloride usually use surfactants like ammonium chloride. This can also have a similar effect as its sodium chloride counterpart, as it leads to various symptoms like itching and dryness in the scalp.
Formaldehyde: This substance has disinfectant-like qualities which can cause a lot of damage to the DNA. Excessive and constant use can lead to indiscriminate hair loss due to the harsh properties of this substance. It is generally a low-cost option that can be used as a preservative in shampoos and conditioners.
Polyethylene Glycol: This substance is used as a thickening agent that can take the moisture away from the hair and lead to severe hair loss. The use of alcohol and greasers in shampoos can also have a similar effect on the hair.
The health of your hair depends on the kind of products you use, so it is important to look at the ingredients before you invest in a good shampoo and conditioner.
4131
people found this helpful
Hi! there is no harm in shampooing frequently as your scalp needs to be kept clean. There could be other reasons of hait loss. Take prosarine booster, have two cups of green tea and include nuts in your diet. If your hair loss does not reduce in a month or you see the scalp thinning or loss of hair volume plsease seek a trichologist's help.
1
person found this helpful
Hair loss needs proper evaluation specially in women. You could lose hair due to various reasons. As of now you can start prsarine hait booster and have a well balanced diet with nuts and green tea. If your hait loss does not reduce in a month consult a trichologist.
1
person found this helpful
View All Feed
Near By Doctors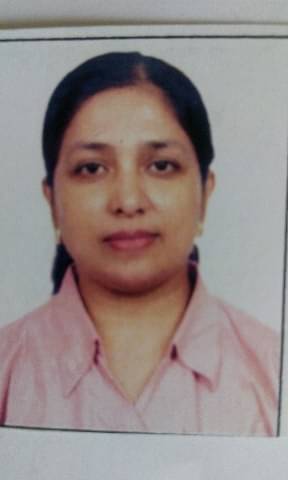 MD - Ayurveda Scholar, Diploma In Skin Aesthetics, Cosmetology and Trichology, Diploma In skin aesthetics, Diploma In cosmetology, Diploma In Trichology, Diploma In Nutrition & Diet Planning, Bachelor of Ayurveda, Medicine and Surgery (BAMS)
Trichologist
Book Appointment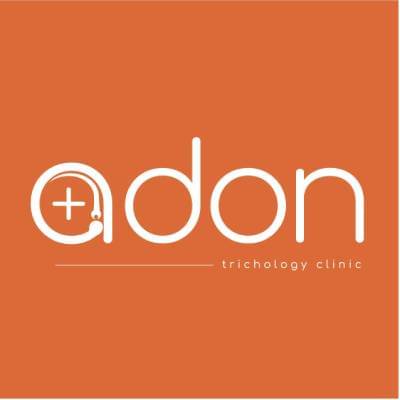 Trichologist
Adon Trichology Clinic- Mumbai,
Book Appointment