Dr. Rakesh G. Nair Nair
85

% (

18

ratings)
DNB (Orthopedics), Diploma in Orthopaedics, MBBS
Orthopedist

, Mumbai
27 Years Experience ·
₹

1000

at clinic
· ₹1000 online
Dr. Rakesh G. Nair Nair
85%

(18 ratings)
DNB (Orthopedics), Diploma in Orthopaedics, MBBS
Orthopedist, Mumbai
27 Years Experience ·
₹

1000

at clinic
· ₹1000 online
Videos (2)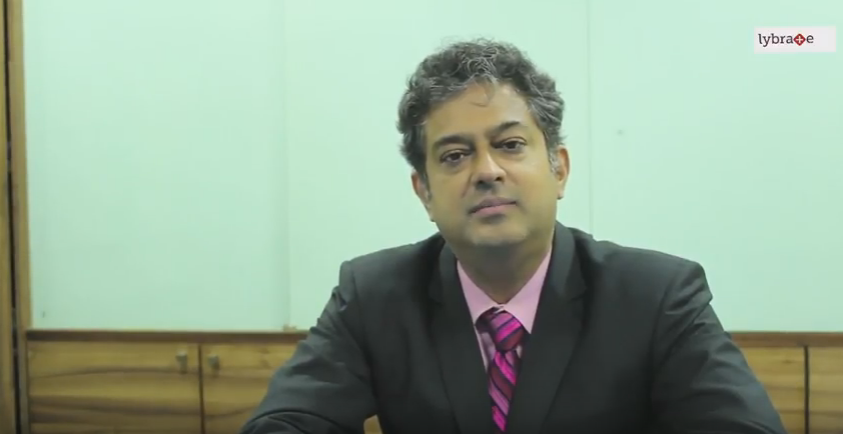 I am Dr Rakesh Nair. I am an exclusive knee replacement surgeon. Today I am basically going to talk about how to prevent damage to the knees by doing the right type of exercises. So, the topic today is going to be Osteoarthritis and Osteoporosis. How are they interconnected? How are both important in terms of treatment?
Let us start initially with Osteoarthritis. What do I mean by Osteoarthritis?
Osteoarthritis means a worn out joint. The same knee which has souls start wearing out as you get older. Therefore, it is called a Primary. So, whether you have a problem at some age or not, this pain is going to happen to you, whether it happens at 25, 35, 40, 45 years. It might also happen at the age of 75 years. Most of my patients are going for surgery between the age group of 75-85 years. So here I am going to show you the right forms of exercises where your knee can last for the lifetime. So, we are looking at an average of 8 spans of 80-85.
So, will your knee last long?
The chances are very less because the present data says that the 80% of the general population has artificial knees because we are out living our knees. We are living much more than our knees can last.
What is Osteoarthritis? means what exactly happens to the joint?
The knees are made up of bones which are a thigh bone which is on the upper side and it is covered with the fine layer of the cartilage which is hardly 1 cm. The same thing is with the bone which is the Shin bone which is the lower part, again which is covered with the cartilage. Between these layers, we have a lubricant fluid connecting both the legs on the side we have strong ligaments which hold the joint together.
What exactly happen in Osteoarthritis?
In Osteoarthritis, the same cartilage which you see starts wearing out. There are small pieces which start wearing out. The joint which straight started getting bent which either like a bow like a deformity or a knock knee deformity depending on how strong or how weak your muscles are. When a straight knee finally become bent then we have to look for some surgical options.
What are the symptoms of pain in the knee?
The first and the foremost symptoms are when a patient feels pain while climbing and getting down from stairs. So this is the first sign of Arthritis when you get to know that your knee is wearing out. Then they complain of pain, swelling. In the advanced stages, we will see the patients with bent knees, either bent inwards or outwards.
Today, I am going to tell you that can we prevent this damage?
For this, I am going to stress on exercise protocols for strengthening. Now, you need to understand that there is a difference between cardiac training and muscle strengthening. Most patients believe in walking as an exercise. But I would say that walking is the main form of exercise if not balanced properly with strengthening is going to cause wear and tear on the knees.
First, you need to strengthen the muscles which are there in the front and the back of the knees. So we are talking about strengthening the cardio steps and about strengthening the hamstrings. I would be giving you the practical demonstration of how we can do the same.
These are the normal exercises which I ask 70 years old individuals to do.
Initially, the patient is lying down and push the knees downwards. Neeche dabaav daalo or thoda dheela karo. Push down and relax and do it till the count of 50. So, this is the basic first exercise you should do when you start any other exercise.
The second exercise is leg race. This should also be from 5-50 counts. When you can comfortably do 50 counts at a time then we start the same in sitting posture.
Lie down with the face down and start bending the alternate knees upwards and then release. This is what you would do for a hamstring strength
So these are the exercises which you can do from the age of 20 years to 80 years. Depending on the muscle strength, you can gradually increase the intensity of an exercise and take it to the next level.
If you are able to strengthen your knees simultaneously as you increase your cardio activity, that would be the best form without any damage to your knees. Another thing is that if you can balance your cardio in terms of saying that if you could do cycling, swimming, walking or running and balance all 25% of your work out when you are working out in the gym. So when you are going to the gym, the first thing should be doing is not going to the tread mill, you should start with the cycling as it is non-weight bearing exercise. Do it for 10 minutes, gradually as you warmed up you can do cross stepper and lastly, you can go to the tread mill. That is the commonest mistake when we talk about cardio. Tread mill should not be the primary exercise when you go to the gym.
Maximum work can get by the trainers in the gym because most of the times you end up doing squats and crunches. Basically, your lower body is not that strong to take the whole grant of the weight. So, I would suggest that if you are 35, 40, 45 years and if you are little heavy in the upper body then please do not start with free hand squats.
First, do the machines. On machines, you can do leg extensions, hamstrings and press rings. And when you start feeling that your lower body is capable of taking weight then start doing squats and lunges. And if you are going to avoid it, it will not make much difference, you can increase your muscle strength in terms of your leg extension and hamstrings.
Running can cause irreversible damage to the knees after the age of 40-45. The 25-year-old individual can run because at the young age, the cartilage has the tendency for the recovery. But after the age of 35 years, there is degeneration. If you want your knees to stay healthy between the age of 35-80, then you need to take care good care of it.
Let me give you some tips on running.
It is important that you wear good running shoes while running and walk on a good walking track. Avoid walking on the roads. Please try to walk on the grass or a mud track. Because walking on the road may cause nerve stress.
Before you start indulging into exercise, I would suggest you to have blood tests of Calcium, Vit- D3 and Vit- B12. You will be surprised, when you are deficient in either of these and you are going to take the exercise to the next level, then you will face some damage. Only if the reports of these blood tests are normal then only take your exercise to the next level. Otherwise, there will always the chance of injury.
I always ask females to do basic bone density along with the blood tests which I told you previously. Maximum damage to the female body is done during menopause. But if your basic density of Vit- D3, Vit- B12 and calcium is normal then you will suffer from least damage even after the menopause.
All the above mention tips will definitely help you.
For further information, you can contact me through Lybrate.
read more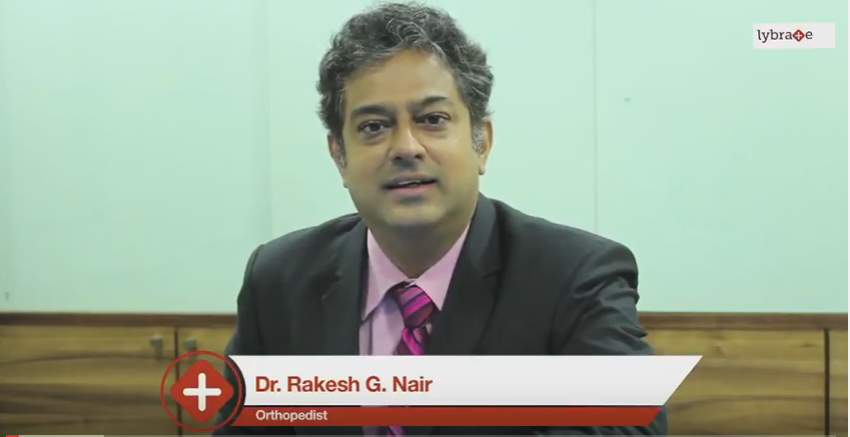 Benefits of Bilateral Total Knee Replacement
I am Dr. Rakesh Nair. I am an exclusive knee replacement surgeon practicing at Zen Hospital in Chembur. I am also attached to the Fortis Group of Hospitals at Vashi and Mahim and Holy Family Hospital at Bandra. Today, I am going to talk about Bilateral One Stage Total Knee Replacement. To understand the basic term which I have used here when I say Bilateral One Staged, I say both knees and one sitting. They are done together once the patient is wheeled in. They are not done in a gap of a few days. That's what I mean by both knees and one sitting.

In the surgery, all we remove is hardly 7-8 mm of bone from the thigh bone and around 7-8 mm from the shin bone, that is the lower part and all we do is just change the cap. It's like changing the cap of a tooth, so your bone and your muscle are your own. We are not chopping off the whole knee and replacing it. So, that is the reason why I am using the terminology Knee Resurfacing, we are changing only the cap.
Once the cap is changed, we are able to mobilize the patient, the same evening if required. And, with the advanced anesthesia techniques that we have, I am able to make the patient walk the same evening. So, there are some videos here also which would tell you the same where the patient has been operated in the morning by around 12 o'clock once he or she is wheeled out the operation theatre. In another four hours by 4 o'clock evening, the patient is walking with full weight on the leg without much pain because of the pain techniques that we in terms of the pain management.
Now, why would I say that we should be doing both knees in one sitting? So, what are the advantages of doing both knees in one sitting? If you see the further videos which I would also show you, most of the patients who come to me have severe deformities. They, like, have severe bow legs, legs which are severely bent, either towards the inside or either towards the outside. So, doing one knee and then doing another knee is not going to help at all because the patient is not going to be able to walk. So, when I do both knees in one sitting it restricts the surgical procedure so it is like saying I do everything under one anesthesia. The patient gets short of medication. The medicines also which go into the body is once you are wheeled into the operation theatre. The most important part is that the patient can be mobilized very easily because immediately both the legs are straight and the patient can walk with full weight bearing on both the legs. So, I can make the patient walk in the evening or the next day depending on how strong the bones and the muscles are. Another thing is, it reduces the hospitalization also, plus the hospital cost also goes down because we don't double use the medication nor the stay is doubled. The stay is same; it varies between 3-7 days depending on how strong the patient's knees are before surgery. So, I would definitely advocate doing both knees in one sitting.

What are the main advantages and what would you say in terms of why wouldn't we do a knee after a week or 10 days? There are studies which say that it is not the number of joints, so the number of knees you do in which causes the problem or the commonest cause which is an infection. The problem arises if you keep on wheeling the patient into the operation theatre. So, if somebody says that we do a knee today and then we do a knee after 4 or 5 days then cases of infection will increase because the patient is being wheeled into the operation theatre on two separate occasions. So, it is not that I have not done both the knees in one sitting, which is a better option because the chances of infection are less than doing one knee now and then doing the other knee after 4-5 days, where the patient gets the same medicines repeatedly plus he is bought into the operation theatre again and his stay also increases in the hospital.

We would be showing you some videos where the patient, how the patient is walking before surgery. If you see most of these patients, the legs are severely deformed. So, all of them I have been able to do a One Staged Bilateral Knee Resurfacing where I have done both the knees in one sitting. You see them how they are walking before surgery, you see them how are they are walking after surgery. And, if you compare the function, they are really able to walk very comfortably.

My patients even sit cross-legged after surgery but that is not. I will show you one of these videos which are showing the patient sit cross-legged after surgery. But that is not something which we promote. It is just to show that they get very good function and they would definitely be able to sit cross-legged but that is not something we tell the patient to do because that compromises on the life of the knee. So, there are a lot of records and results which say that, whether we do a Bilateral One Staged Knee Replacement or whether we a One Staged Knee Replacement, the complications in terms of infection, an embolism is always similar. In fact, it is much more in a unilateral knee than in a bilateral knee.

We use body exhaust play suits, again, during surgery. I will show you this video which is showing you the body exhaust play suits where we are working in a very sterile environment. We would not want to give any infection even from the OT personnel to the patient. So, these are body exhaust playsuits which prevent the impure air breath out of the operating team, it is not allowing it to go to the patient. In fact, it is sucked up by a rotating fan which is there on top of the body exhaust playsuits and the whole impure air is taken out from the patient's atmosphere. Even our conventional methods of mixing cement have been changed and we are using basically vacuum mixing for cement so there again is no impurities in the bowl in which we are mixing the bone cement to fix the implants to the bone.
We have all the options in terms of the knee replacement where we even have computer assisted Total Knee Replacement. We have Unilateral Knee Replacement where basically the unilateral knee replacement is used for younger patients who have deformities or pain in the insides of the knee where only a part of the knee has been damaged, the rest of the bone is all right, that's where we use the Unilateral Knee Replacement. The latest what we have is the Customized Jigs in Total Knee Replacement where we get the MRI done of the affected knee. On the basis of the MRI, ceramic Jigs are made and on the basis of the ceramic Jigs, the positioning of the implant can be as perfect as required. Obesity has always been, the patient has always come up to me saying, "Doc, I am little on the heavier side, I am so heavy, is it a contraindication to my surgery?" So, obesity as such is not a contraindication to surgery. Definitely chances of wound healing are a problem but, instead of a week to ten days, it will take another week to ten days for healing. Otherwise, it is not a contraindication to the surgery.

Now, a very important question which comes from the patient is, "Doctor, how long will these knees last?" So, I give a very simple answer to that is that, the more you take care of it, the longer it will last. So, the longevity of the knee all depends on how strong your muscles are before surgery, how strong your bones are after surgery or before surgery and depending on that we normally get a bone density done for the patient and we treat the patient either on a yearly injection for osteoporosis or daily injection which are meant to fill up the bone and that decides on how well the implant is going to hold on and how long the life of the knee is going to last.
For further information, you need to contact me through lybrate.com.


read more
Personal Statement
My experience is coupled with genuine concern for my patients. All of my staff is dedicated to your comfort and prompt attention as well.
...more
My experience is coupled with genuine concern for my patients. All of my staff is dedicated to your comfort and prompt attention as well.
More about Dr. Rakesh G. Nair Nair
Dr Rakesh G. Nair is an experienced and trusted Orthopedist in Chembur, Mumbai. He has had an experience of 24 years as an Orthopedist. He is a well qualified MBBS, Diploma in Orthopaedics and DNB (Orthopedics). Currently he is based at Zen Multi Speciality Hospital in Chembur, Mumbai. Dr Rakesh G. Nair has genuine concern for all his patients and is dedicated to their prompt attention and comfort. He has completed his MBBS from Dr. PDM Medical College Affiliated Amaravathi University in the year 1992. He has also completed his Diploma in Orthopaedics in the year 1995 from Nanavati Hospital. Dr Rakesh G. Nair has acquired a degree in DNB (Orthopedics) from Rajawadi Hospital, Ghatkopar, Afliated to LtM Medical College and Hospital in the year 1999. He is an active member of Indian Medical Association (IMA) and Association of Medical Consultants. Dr Rakesh G. Nair has specialized in Cervical Traction Treatment, Arthritis Treatment, Hip resurfacing, Ankle injury, Knee injury Treatment and Hip pain Treatment.
Info
Other treatment areas
Education
DNB (Orthopedics) - Rajawadi Hospital, Ghatkopar Affiliated To LtM Medical College and Hospital - 1999
Diploma in Orthopaedics - Nanavati Hospital - 1995
MBBS - Dr. P.D.M Medical College Affiliated Amaravathi University - 1992
Languages spoken
English
Hindi
Professional Memberships
Indian Medical Association (IMA)
Association of Medical Consultants
Location
Book Clinic Appointment with Dr. Rakesh G. Nair Nair

Plot No 425, Road Number 10, Chembur Gaothan, Chembur, Near Sandu Garden

,

Mumbai
Get Directions

Consult Online
Text Consult
Send multiple messages/attachments. Get first response within 6 hours.
7 days validity
•
₹1000 online
Consult Now
Phone Consult
Schedule for your preferred date/time
15 minutes call duration & 24 hours text chat
•
₹1000 online
Consult Now
Services
Submit Feedback
Submit a review for Dr. Rakesh G. Nair Nair
Your feedback matters!
Write a Review
Patient Review Highlights
"Thorough"
1 review
"Inspiring"
1 review
"Sensible"
1 review
"Very helpful"
1 review
Dr. Rakesh G. Nair Nair Reviews
Rohit
Jan 20, 2017
Dr. Rakesh G. Nair provides answers that are very helpful, inspiring, thorough and sensible. Helpful for
Visited for knee pain treatment
Verified
May 14, 2019
Good and reassuring
Visited for knee pain treatment
Mahesh
Sep 11, 2018
Excellent.
Dr. Rakesh G. Nair Nair Feeds
Humans are prone to much more complex and extensive experiences in life than any other animal species, this is because we also enjoy highly developed cognition and mental abilities in comparison to the other species. However, our cognitive abiliti...
4214
people found this helpful
We may be lost in progression and may have a lot to achieve in life, there may be things that we just cannot let go off, such as success and in such a rush for advancement and success we may be overlooking health in the bargain. Though we may not ...
4430
people found this helpful
You might be an elite athlete or just a commoner. There is always a possibility for you to develop back pain while carrying out your daily activities. You might not be aware, but regular activities such as sitting at the computer, running on the t...
7
people found this helpful
Bones play a significant role in our body. They make our structure and help in organ protection, anchoring the muscles and storing calcium. From childhood to adulthood, bones are continuously changing. While new bones are generated, the old bones ...
9
people found this helpful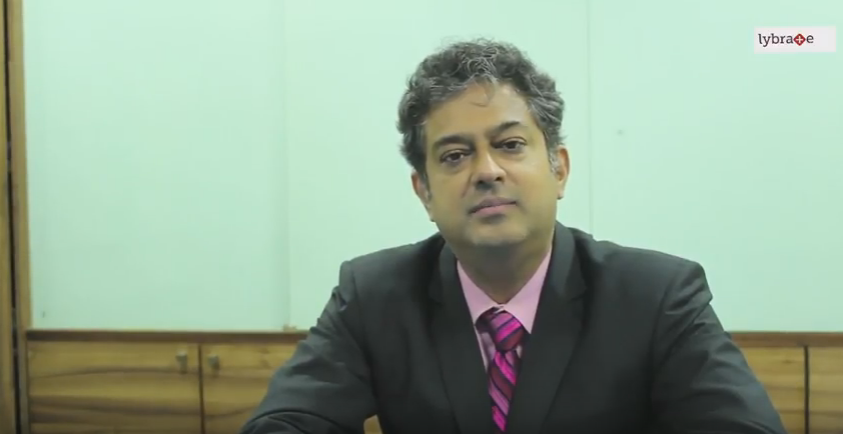 I am Dr Rakesh Nair. I am an exclusive knee replacement surgeon. Today I am basically going to talk about how to prevent damage to the knees by doing the right type of exercises. So, the topic today is going to be Osteoarthritis and Osteoporosis. ...
3835
people found this helpful
View All Feed