Personal Statement
Counselling is what I do and find immense satisfaction in helping people cope with their problem and see the brighter side of life
...more
Counselling is what I do and find immense satisfaction in helping people cope with their problem and see the brighter side of life
More about Mrs. Priti Thakkar
MA Psychology Image building consultant
Info
Education
MA Psychology - IGNOU -
Languages spoken
English
Hindi
Marathi
Gujarati
Konkani
Location
Book Clinic Appointment with Mrs. Priti Thakkar
Services
Submit Feedback
Submit a review for Mrs. Priti Thakkar
Your feedback matters!
Write a Review
Feed
Nothing posted by this doctor yet. Here are some posts by similar doctors.
Shared 2 years ago • Featured Tip
The stress of a modern lifestyle have taken a toll on the mental health of the population all over the world. Earlier, it was adults who were mostly affected by the problems of depression, anxiety and stress. However, with the passage of time, even children are also suffering from major mental health problems, the roots of which again are anxiety, stress and depression.
Reasons behind it
Be it adults or children, the major cause of health issues is stress. Stress doesn't only cause mental health problems, but serious physiological disorders as well such as hypertension, diabetes, heart diseases, sexual problems as well as other issues. If the anxiety or stress persists, it would then slowly develop into a pattern of the mind and then become conditioned, thus leading to depression. Nowadays, children are also being afflicted by depression. Similar to adults, depression in children is caused due to any combination of factors that are related to life events, physical health, family history, genetic vulnerability, environment and biochemical disturbance. It should be noted that depression is not just a passing phase. The symptoms are often left undiagnosed as well as untreated. This is because they are passed off as normal psychological and emotional changes that occur naturally during growth.
Some of the typical symptoms are:
1. Loss of interest in pleasurable activities such as hobbies or crafts which were pursued earlier eagerly
2. Loss of concentration
3. Sudden outbursts
4. Sleeping too much or sleeping too little, suddenly waking up early in the morning
5. Constant fatigue, decreased energy and being slower than usual at tasks
6. Excessively low appetite or increased appetite which would thus result in weight loss or binge eating resulting in weight gain
7. The development of physiological disorders which may stop responding to treatment. Many children develop headaches or digestion problems which aren't resolved by medication.
8. Always sad or irritable or in a depressed mood
9. May find it difficult to sleep or concentrate on work and thus, studies and grades may suffer
10. Extreme and sudden mood changes accompanied by incessant crying
11. Suicidal thoughts
12. Loss of energy as well as lowered self esteem
With children, you have to be extra careful not to ill-diagnose the problems and if they persist for more than a few weeks, you should seek professional help. If you wish to discuss about any specific problem, you can consult a doctor and ask a free question.
2736
people found this helpful
Asked for female, 39 years

Hypnotherapist, DCS, BSIC, Advanced Trainee of Transactional Analysis, Advanced Skills in Counselling
There seems to be underlying stress because of which you start crying suddenly. Counselling helps people to explore their life in a safe and non judgemental way and understanding themselves and others with more awareness. You might be hanving some harmonal imbalance because of which you cry often. Do get your health checks done. Exercise regularly to help the flow of important neurotransmitters which regulate emotions and happiness.
1
person found this helpful
Asked for male, 30 years old from Adilabad

MBBS, MD - Psychiatry, PDO (Michigan, USA), CCBT (Pennsylvania, USA), CTMS
The medication you are taking for bipolar is one of the best medications for this disorder. However, a thorough evaluation and review of illness history and treatment records will be needed to comment on the duration of treatment. There are alternative medicines available, but the need for them can only be determined after examination. Additionally, considering that the medication is being consumed for a long time, it will be advisable to get certain blood tests to rule out common adverse effects of the medicine, at regular intervals. I advise you to get in touch with a psychiatrist for the above. Take care.
1
person found this helpful
Asked for male, 22 years old from Kannur
Daily exercise of at least half an hour is a must. Even if you go to a gym, ask for aerobic and/or callisthenic exercises with whatever else you are doing. A healthy body harbors a healthy mind. With regard to memory, it is very important that your brain and body is ideally rested to be able to recall whatever is required, rather comfortably. Puzzles pose problems to the brain that help it to use new pathways and neurons, which give the brain considerable exercise. It taxes the left brain to use logic to solve the myriad possibilities which other activities do not stimulate. Crosswords are excellent for vocabulary learning and use. Jigsaws and Rubik cube stimulate different permutations to finally settle on the most likely one. Picture completion and anagrams help approach problem-solving from several angles. Do Sudoku, and memory co-relation activities and skills. Have a good night's sleep, have a good breakfast of more proteins, meditate often, remain free of stress, eat a lot of fiber (whole grains, fruits and vegetables), nuts, avocado, eat dark chocolate, consume less of fat and use olive oil instead, do Yoga meditation exercises, etc. You need to check out if you are stronger visual or auditory. The visual is a better mode than the auditory. However, if you combine the two modes, you will get the best concentration. Have a special place of learning, which should be well lit, with soft painted walls, well-ventilated, with no distractions. When you get bored, study by writing. If you repeat learning, at least, five to seven times, you will apparently remember for a longer time. Sit comfortably but do not slouch. The reading material should be of a fairly large print. Study at small intervals of about 40 minutes and then take a break or change the subject. Short-term memory is a faculty of the left brain, and long-term memory is a feature of the right brain. When people are stressed, they tend to favor the right brain and abandon the left brain, where short-term memory resides. So, it is really very simple: deal with the stress and activate left brain functions. Here are a few suggestions to activate left brain function: shut your left nostril and breathe, move your eyes from right to left and vice versa for at least half a minute at a time, and do callisthenic exercises with some form of counting, regularly. There is a new exercise called Super Brain Yoga, which is done by holding the right earlobe with your left thumb and index finger, and the left earlobe with your right hand's thumb and index finger. In this position, you must squat down and rise up and do this for five minutes every day. There is some memory enhancing techniques and study methods that your teacher will be able to guide you with. If your home life is full of distractions and stress, it is likely to affect your memory, adversely. In that case, I suggest that the family goes for counseling too. The following foods do help too: Blueberries, walnuts, turmeric, Spinach, tomatoes, broccoli, acorn squash, green tea, oily fish, boiled egg, turkey, apples, oatmeal, leafy greens, lentils, pumpkin seeds, avocado, cinnamon, thyme, sunflower seeds, and red wine. Avoid sugar and junk food. You may also include these noted foods that are good for your brain health: Brain-Friendly Foods MIND stands for Mediterranean-DASH Intervention for Neurodegenerative Delay. But the MIND approach "specifically includes foods and nutrients that medical literature and data show to be good for the brain, such as berries," says Martha Clare Morris, ScD, director of nutrition and nutritional epidemiology at Rush University Medical Center. You eat things from these 10 food groups: •Green leafy vegetables (like spinach and salad greens): At least six servings a week •Other vegetables: At least one a day •Nuts: Five servings a week •Berries: Two or more servings a week •Beans: At least three servings a week •Whole grains: Three or more servings a day •Fish: Once a week •Poultry (like chicken or turkey): Two times a week •Olive oil: Use it as your main cooking oil. •Wine: One glass a day You avoid: •Red meat: Less than four servings a week •Butter and margarine: Less than a tablespoon daily •Cheese: Less than one serving a week •Pastries and sweets: Less than five servings a week •Fried or fast food: Less than one serving a week.
Asked for male, 30 years old from Mysore
Suffering unwanted anxiety is very much prevalent nowadays! It is common complaint that" I Suffer from anxiety. Please help me" Anxiety is a very normal emotion, which gives rise to feelings of nervousness every now and then. An anxiety disorder is a serious medical condition in which people experience a high degree of distress and mental trauma, which hinders a normal life. People suffering from this medical condition experience high levels of anxiety and nervousness almost all the time. Here are the cardinal symptoms that indicate you're suffering from anxiety disorder. 1. Troublesome & Excess worry - This condition prevails if you worry about the day to day activities too much on a regular basis. It is identified when you start taking too much stress about very common and routine things, related to life or work which tends to affect you in an adverse way. A noticeable sign of excessive worry can be too much fatigue. 2. Lack of Sleep/irregular, disturbed sleep - Problems in falling asleep at the right time and problems in maintaining an uninterrupted sleep are two signs that indicate you have an anxiety disorder. 3. Baseless / Irrational fears - This symptom is not generalized; instead, it is specific and subjective in relation to a particular thing or situation. The fears that are experienced under this category are sudden and unexpected in nature and there is no fixed rationale behind these fears. One may ear of death or accident or fall from a plane and so on. 4. Muscle pain - Muscle discomfort and pain is one of the leading physiological causes of an anxiety disorder. The pain felt is chronic and pervasive, and is very common among people facing situations of anxiety. If you are exposed to constant periods of anxiety, you will experience fatigue, muscle pains and lethargy or unwillingness to work. 5. Unexplained indigestion - Problems related to the digestive system are also a sign of anxiety disorder. In this case, you may face constant digestive problems accompanied by a common disorder called IBS (Irritable Bowel Syndrome). IBS refers to an anxiety situation in the digestive tract, which is characterized by sudden urge to defecate on eating, stomach aches, cramping, bloating, gas, constipation, and/or diarrhoea. Apart from the above-mentioned symptoms, other symptoms of an anxiety disorder include stage fright, self- consciousness, panic attacks, memory flashbacks, perfectionism, compulsive behaviours, self- doubt, and such others. Symptoms vary depending on the type of anxiety disorder, but general symptoms include: • Feelings of panic, fear, and uneasiness. • Problems sleeping. • Cold or sweaty hands and/or feet. • Shortness of breath. • Heart palpitations. • An inability to be still and calm. • Dry mouth. • Numbness or tingling in the hands or feet. Anxiety is a normal, predictable part of life. However, people with an anxiety disorder are essentially phobic about anxiety feeling. And they'll go to any lengths to avoid it. Some people experience generalized anxiety disorder (GAD), excessive anxiety about real-life concerns, such as money, relationships, health and academics, Others struggle with social anxiety, and worry about being evaluated or embarrassing themselves. People with obsessive compulsive disorder (OCD) might become preoccupied with symmetry or potential contamination. The bottom line is that people can experience anxiety, and anxiety disorders, related to just about anything. Most of these steps contribute to a healthy and fulfilling life, overall. To sum up, making some basic lifestyle changes can do wonders for someone coping with elevated anxiety. Take these steps from today. 1. Take a deep breath. Deep diaphragmatic breathing triggers our relaxation response, switching from our fight-or-flight response of the sympathetic nervous system, to the relaxed, balanced response of our parasympathetic nervous system, according to, clinical psychologists, who have suggested the following exercise, which you can repeat several times: #Inhale slowly to a count of four, starting at your belly and then moving into your chest. Gently hold your breath for four counts. Then slowly exhale to four counts. 2 Be active. One of the most important things one can do to cope with anxiety] is to get regular cardiovascular exercise," For instance, a brisk 30- to 60-minute walk "releases endorphins that lead to a reduction in anxiety." You can start today by taking a walk. Or create a list of physical activities that you enjoy, and put them on your schedule for the week. Other options include: running, rowing, rollerblading, hiking, biking, dancing, swimming, surfing, step aerobics, kickboxing and sports such as soccer, tennis and basketball, in short just anything you can do to be physically active 3. Sleep well. Not getting enough sleep can trigger anxiety. If you're having trouble sleeping, tonight, engage in a relaxing activity before bedtime, such as taking a warm bath, listening to soothing music or taking several deep breaths and meditation is excellent .If you're like many people with anxiety whose brains start buzzing right before bed, jot down your worries earlier in the day for 10 to 15 minutes, or try a mental exercise like thinking of fruits with the same letter. 4. Fight an anxious thought. We all have moments wherein we unintentionally increase or maintain our own worry by thinking unhelpful thoughts. These thoughts are often unrealistic, inaccurate, or, to some extent, unreasonable. Thankfully, we can change these thoughts. The first step is to identify them. Consider how a specific thought affects your feelings and behaviours. Is it helpful or unhelpful? These are the types of thoughts you want to challenge. Therefore it is suggested asking yourself: "Is this worry real?" "Is this going to happen?" "If the worst possible outcome happens, what would be so bad about that?" "Could I handle that?" "What might I do?" "If something bad happens, what might that mean to me?" "Is this really true or does it just seem so. Then, reframe or correct that thought to make it more accurate, realistic and more adaptive. For example: "I would feel embarrassed if I tripped on the stage, but that's just a feeling; and it won't last forever, and I would get through it." 5. Say an encouraging statement. Positive, accurate statements can help to put things into perspective. See these examples: "Anxiety is just a feeling, like any other feeling." and "This feels bad, but I can use some strategies to cope with it." 6. Stay connected to others. Social support is vital to managing stress, Today, call a loved one, schedule to go to lunch with a close friend. Talking with others can do a world of good. Another option is to get together and engage in an activity that improves your anxiety, such as taking a walk, sitting on the beach or going to a yoga class. 7. Avoid Alcohol and caffeine. Managing anxiety is as much about what you do as what you don't do. And there are some substances that exacerbate anxiety. Caffeine/alcohol is one of those substances. The last thing people with anxiety need is a substance that makes them feel more turned on, which is exactly what caffeine/alcohol does. 8. Avoid mood changing drugs. "While drugs and alcohol might help to reduce anxiety in the short term, they often do just the opposite in the long term," Even the short-term effect can be harmful. Experts have treated countless clients whose first panic attack occurred while they were taking drugs such as marijuana, ecstasy or LSD. "Panic attacks are bad enough if you are straight and sober, so imagine how bad they are if you are high, and can't get untied until the drug wears off." 9. Do something you enjoy. Engaging in enjoyable activities helps to soothe your anxiety. For instance, today, you might take a walk, listen to music or read a book, 10. Take a break. It's also helpful to build breaks into your day. As it is said, this might be a "simple change of pace or scenery, enjoying a hobby, or switching 'to-do' tasks." "Breaking from concerted effort can be refreshing." 11. Solve Problem It is suggested considering how you can address the stressors that are causing your anxiety. Today, make a list of these stressors and next to each one, jot down one or two solutions. 12. Read a book. There are many valuable resources on anxiety, which teach you effective coping skills. Some recommended are Dying of Embarrassment for people with social anxiety; The BDD Workbook for body dysmorphic disorder; The Imp of the Mindand The OCD Workbook for obsessive-compulsive disorder. And It is suggested "Stop Obsessing" for adults with OCD (and Up and Down the Worry Hill for kids with OCD). For people with panic attacks, it is suggested Don't Panic: Taking Control of Anxiety Attacks. For a general overview of cognitive-behavioural therapy for anxiety, 13. Engage in calming practices. "Meditation, yoga, or other calming practices can help minimize anxiety in both the short and long term." Sign up for a yoga class or watch a yoga video online. Meditate right now for just three minutes and do for yoga 14. Consult a therapist. Sometimes anxiety can be difficult to manage without professional help, Many organizations include databases of providers who specialize in anxiety (along with helpful information). 15. Accept your anxiety. If you really want to effectively manage your anxiety, the key is to accept it, "This might sound strange. But anxiety, "in and of itself," isn't the real problem. Instead, it's our attempts at controlling and eliminating it, not accepting these unwanted inner experiences is the actual source of self-induced suffering." Accepting anxiety doesn't mean "resigning" ourselves to a life of anxious misery. It simply means that we are better off recognizing and fully accepting the existence of anxiety and other uncomfortable emotional states that are inevitable, but transitory. So if you experience anxiety today, simply observe it. "Think of it like a wave of the ocean; allow it to come in, experience it, and ride it out." Anxiety can feel overwhelming. It can feel like chains around your feet, weighing you down. But by taking small steps – like the ones above – you can minimize your anxiety and cope effectively. Have A peaceful life ahead.
1
person found this helpful
First of all, stop stressing yourself by thinking toooo much about how you will manage. Just give it a head-on start and start preparing. Keep your office work light by taking your colleagues and boss into confidence about exams. Am very sure, if you seek their help, they will be helpful. Next, keep your focus all the time on preparation. Do little bits at a time. E.g. One little topic in whatever time you can squeeze out, even in office. Do not sit with friends over lunch- finish off fast at your desk, start with studies in lunch time. Likewise, while travel, etc. Make a list of all topics covered and pat your back each time you complete one more topic. Keep counting your topics covered, on a separate sheet, write a list of all to be covered, and keep striking out those you are done with. This will give you a lot of confidence. Am sure, you will be able to manage successfully. Best of luck.
1
person found this helpful
Asked for male, 18 years old from Pune

Diploma In Gastroenterology, Diploma In Dermatology, BHMS
Find an effective study method. Finding an effective study method that suits you can help you stay concentrated while studying. ... Be an active learner. ... Practice some mental concentration strategies. ... Allow for some time to worry. ... Set study goals. ... Study with short breaks.
Asked for female, 27 years

Hypnotherapist, DCS, BSIC, Advanced Trainee of Transactional Analysis, Advanced Skills in Counselling
You seem to be anxious about your future prospects about work and security about having stable income. Well that is something to worry if you haven' t got a job already and not enough to sustain you through the" no work" period. Do you have savings that you can depend on, have you posted your cv and given interviews? this might take time and you might just have to hold out and do your best and hope for the best. Be realistic and optimistic rather than worrying. Your present company isn' t the only one in the market. There are more players. Try to be calm and think objectively and gather your resources and use them. Even if you don' t land anything, at least you have given it a shot and did your best. Regarding the boy, you need to know if you are interested in him as future partner or not? is he ready to hold out and wait for you while you are searching for a job. If you can, take him on board and tell him what' s going on in your life. Also you might have to decide between giving in to his demand/ request vs. What you see as important for you right now. You are 24. If you can wait to get married, then why not? be assertive about your dreams and desires but talk to him respectfully without blaming him or yourself.
Asked for male, 26 years old from Ahmedabad
Hi, consult your psychiatrist immediately may be the dosage needs to be increased and please don't leave taking pill on your own until you finish the course otherwise the symptoms will resurface.
4
people found this helpful
Asked for male, 39 years old from Nagpur
Hello you should try to control your anger as stress levels are high n your not satisfied with things happening in life humans tend to just brust out but only way to control is to meditate n talk to urself n try to convince urself n emotions are within every some keep at high level n some low, you just come out of all your failures or sadness try enjoying n keep urself busy reading novels, watching movies music you ll surely feel better. If you still don't feel better ask private question or consult a homoeopathic doctor n for sleeplessness never make it a habit to take medicine but for now you take homoeopathic medicine cypripedium 1m 4 times 4 days 4 pills only. Later try sleeping on own.
1
person found this helpful
View All Feed
Near By Doctors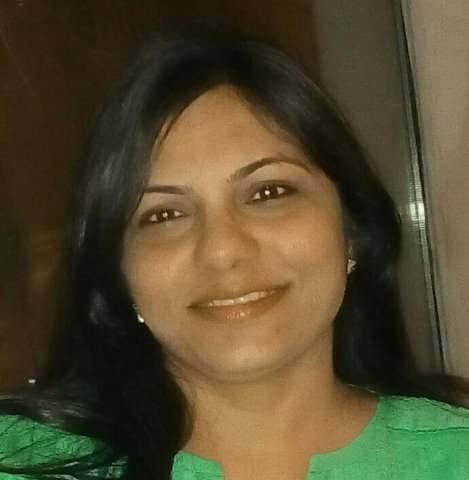 M.Sc - Applied Psychology, Advanced Diploma In Counselling Psychology
Psychologist
Book Appointment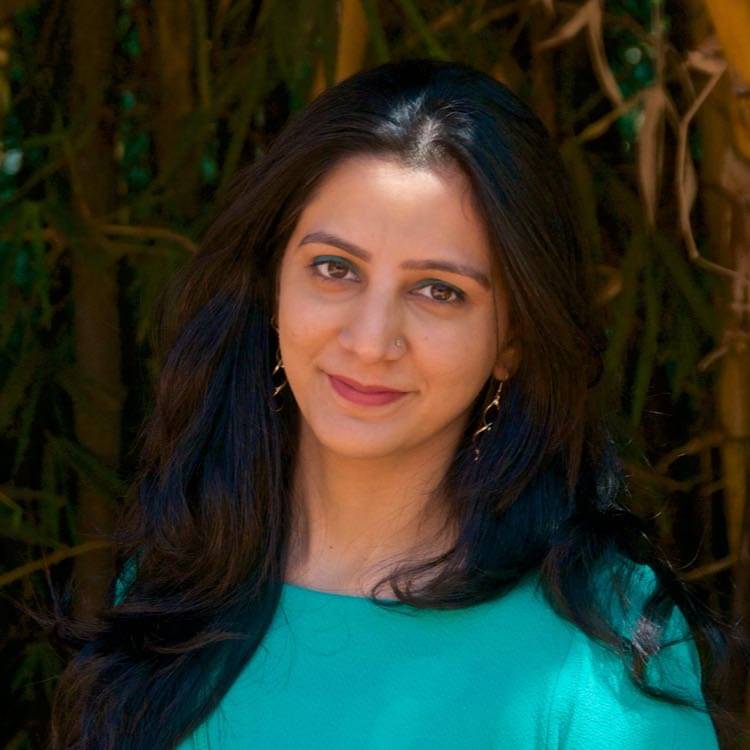 B.A., MA - Counselling Psychology
Psychologist
Inner Light Counselling Center,
Book Appointment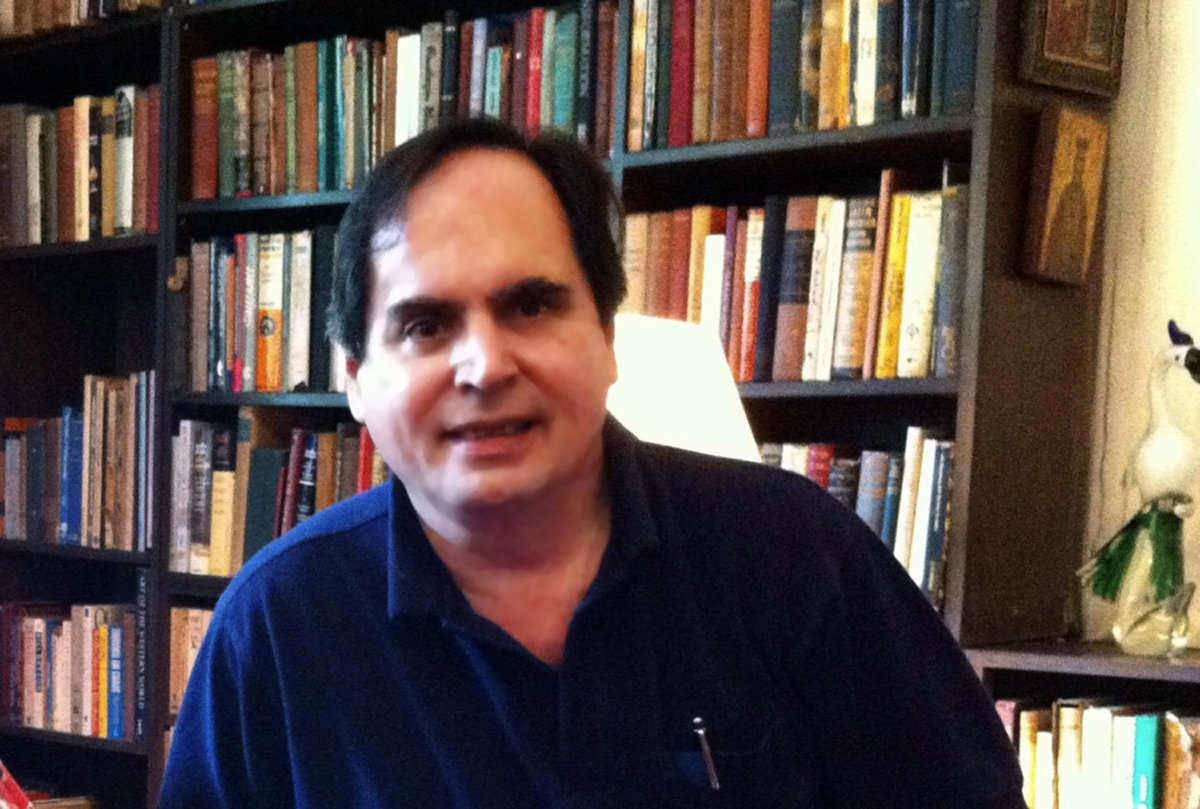 Transpersonal Regression Therapy, Integrated HYpnotherapy & Clinical Hypnotherapy, BA - Economics
Psychologist
The Human Potential Clinic,
Book Appointment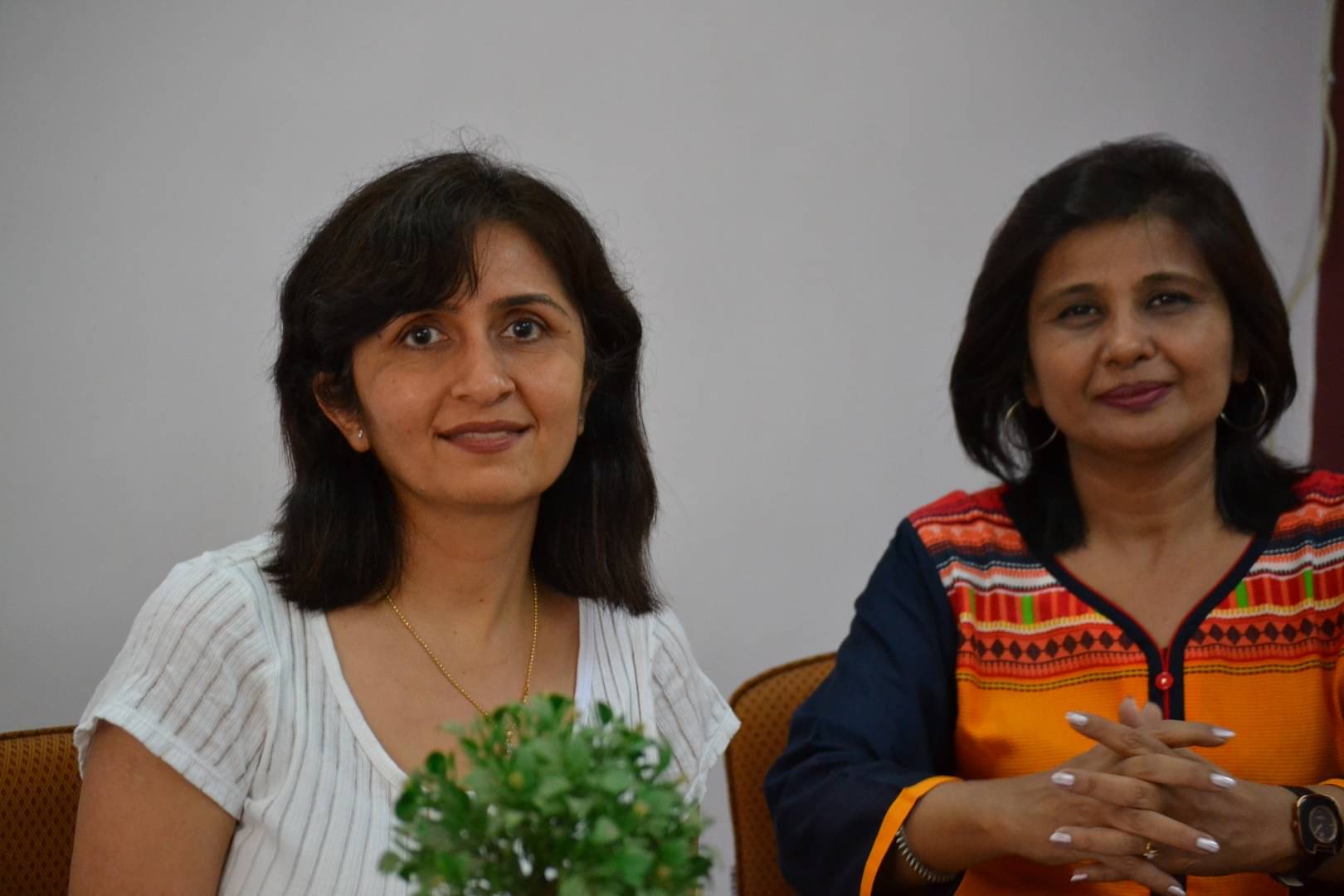 Psychologist
i Thrive Counselling & Holistic Development Centre,
Book Appointment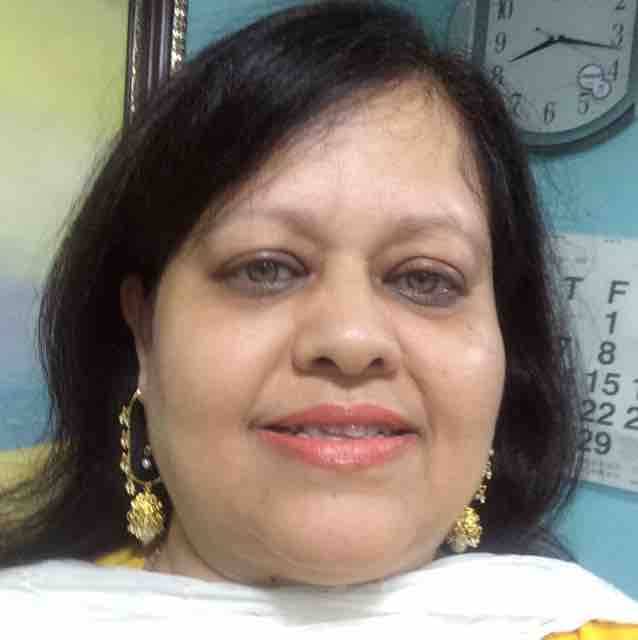 Ph.D - Social Psychology -, M.Phil. Educational Psychology, MSc. Child Psychology , B.Sc
Psychologist
Book Appointment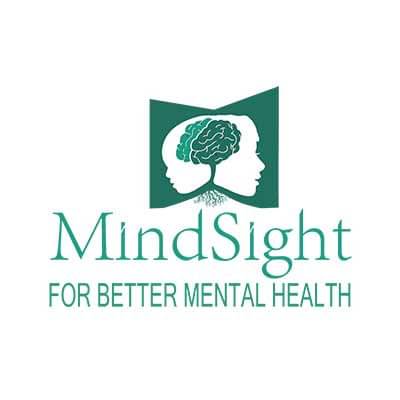 Book Appointment