Personal Statement
I'm dedicated to providing optimal health care in a relaxed environment where I treat every patients as if they were my own family.
...more
I'm dedicated to providing optimal health care in a relaxed environment where I treat every patients as if they were my own family.
More about Dr. Prachi Shah
Dr. Prachi Shah is one of the most trusted Psychiatrists in Mumbai who holds an experience of 7 years in treating various complicated issues of her patients. She completed MBBS from Grant Medical College, JJ group of Hospitals Mumbai in 2010 and MD (Psychiatry) from Padmashree Dr. D.Y. Patil Medical College, Hospital and Research Centre in 2014. She had worked at D.Y. Patil Hospital and J.J. Hospital. She is a professional member of Indian Psychiatric Society.
Dr. Prachi Shah provides services like treatment of Abnormal Behaviour, Anger Management Therapy, Obsessive Compulsive Disorder treatment, Epilepsy treatment, treatment of Behaviour and Thought Problems, treatment of Learning Disorders, treatment of Female Sexual Problems, Insomnia treatment, Meditation Techniques, Memory Improvement Techniques, Psychic Integration, Pre-marital Counselling, Psychoanalysis, Psychosocial Rehabilitation, treatment of Psychomotor Disorders, Psychotherapy for Couples and Quit Smoking Techniques.
Dr. Prachi Shah is available at Meraki Mind Care, 404, Sunshine Building, Lokhandwala Complex, opposite to Shastri Nagar, Andheri West, Mumbai. Visiting hours: Monday-Friday, 12 PM-7 PM. Options for Text, Phone and Video Consultations are also available.
Info
Education
MBBS - Grant Medical College, JJ Group of Hospitals Mumbai - 2010
MD - Psychiatry - Padmashree Dr. D.Y. Patil Medical College/Hospital & Research Centre - 2014
Languages spoken
English
Hindi
Professional Memberships
Indian Psychiatric Society
Location
Book Clinic Appointment with Dr. Prachi Shah

404, Sunshine Building, Lokhandwala Complex, Opposite Shastri Nagar, Andheri - West, Landmarks : Opposite Mercedes Benz Showroom, Above Lifecare Diagnostics

,

Mumbai
Get Directions



Consult Online
Text Consult
Send multiple messages/attachments. Get first response within 6 hours.
7 days validity
•
₹400 online
Consult Now
Phone Consult
Schedule for your preferred date/time
5 minutes call duration
•
₹500 online
Consult Now
Video Consult
Schedule for your preferred date/time
10 minutes call duration
•
₹1000 online
Consult Now
Services
Submit Feedback
Submit a review for Dr. Prachi Shah
Your feedback matters!
Write a Review
Patient Review Highlights
"Very helpful"
1 review
Reviews
Anjal
May 3, 2017
I\'m thankful for dr Prachi Shah for her guidance when I visited her at Meraki Mind Care located in Andheri West, Mumbai. I was suffering from abnormal behavior and anxiety which also lead to insomnia. She recommended me with appropriate prescription which helped me with my problems. Her advice and tips are very beneficial.
Anosh
Apr 6, 2017
My consultation with dr Prachi Shah at Meraki Mind Care in Andheri West, Mumbai was regarding the much required abnormal behavior treatment that I had been facing for a while now. She helped me get over my anger issues and random outbursts at people around me, for which I'm very grateful.
Devesh
Jun 30, 2017
dr Prachi Shah is an expert in his domain. Her sessions of anger managment are very interactive and informative. The way she takes care of his patients is really commendable. I would definitley recommend her clinic Meraki Mind Care in Mumbai
Feed
Shared 9 months ago • Featured Tip
What are mood swings?
Mood swings are defined as sudden and abrupt changes in mood. These mood swings can sometimes help promote problem solving abilities, but a stronger form of these can be associated to a more complex disorder namely, bipolar disorder that is characterised by the cyclical shift from manic to depressive and vice versa.
What causes mood swings?
There are several things that can trigger mood swings starting from your brain chemistry to substance abuse. The most common cause of moods swings can be-
Abnormal levels of neurotransmitters (NTs) in the brain (ex. Serotonin is majorly responsible for change in moods, changes in emotional state and sleep)
Anabolic steroid abuse
Borderline personality Disorder
Autism or other pervasive developmental disorders
Premenstrual Syndrome
Major depression
How to deal with mood swings?
Mood swings can make life difficult for yourself and those around you as well. It is advisable to keep your mood swings under control in order to get along with your life normally.
Try to remain positive: May be you have had a string of heartbreaks off late or failed interviews, but do not let that define a trend in your life. This can lead to depression and make you upset. Keep your mind open to other possibilities and never lose hope. Hope is something that keeps one going; it gives someone a purpose in life.
Balance your life: Learn to maintain a balance between work and leisure. Don't make your life all about work, take small breaks to do what you like (perhaps read a book, or play an instrument).
Accept the grey in your life: "Life is like a box of chocolates". You will never know what comes your way. It is never just black and white. Learn to accept that life can go a little downhill sometimes, but don't be too alarmed by that. Enjoy the best and always keep yourself prepared for the worse.
Learn to laugh: Enjoy and appreciate the little things around you. It might surprise you, if you consciously look around with an open mind, you will see the miniscule things that may make you laugh. Maybe that neighbour you find annoying is actually a fun guy to be with or that aunty who is always badgering you with questions is actually concerned about you. And most of all learn how to laugh at yourself! People have made a career over doing that. There is absolutely nothing wrong with that. You are more fun than you expected to be.
In case you have a concern or query you can always consult an expert & get answers to your questions!
3673
people found this helpful
Shared 10 months ago • Featured Tip
Don't like social gatherings? Have you always been the one who avoids family get together? If your answer is affirmative, then you are probably suffering from Avoidant personality disorder (APD). Avoidant personality disorder is a psychological condition wherein, one feels extremely shy. Becoming overly sensitive to rejection and developing feelings of inadequacy are common signs of this disorder. This disorder can lead to problems in your work life and relationships.
Symptoms
With APD, the commonly surfacing symptoms would include disapproval and disregard of situations and people, rejection and embarrassment. It generally gets very difficult for the one to get acquainted with new people and form intimate relationships. One generally ends up misinterpreting people's comments and criticism thus, feeling angry and frustrated all the more.
Causes
The exact cause of APD has not been established yet. It is believed that environmental and genetic factors play a role in this disorder. People who are inherently shy and reserved are usually prone to developing this psychological anomaly.
How do you treat APD?
In order to treat APD, you can opt for the following modes of treatment:
Psychotherapy: Cognitive behavioral therapy is a treatment option for APD wherein, the doctor counsels on how to change one's thinking patterns and thought process, thus, influencing his/her actions.
Psychodynamic psychotherapy: Psychodynamic therapy involves you becoming aware of the unconscious thoughts. It helps you figure out how your past experiences frame your behavior. Your past emotional pains can be resolved with this technique so that you can move ahead with your life.
Medications: Anti-depressant medications used to treat depression and anxiety can be used to treat APD.
In case you have a concern or query you can always consult an expert & get answers to your questions!
3253
people found this helpful
Shared 11 months ago • Featured Tip
Depression refers to a state of mind where you are feeling low due to persistent sadness and loss of interest. Depression is a very common emotion you might have experienced at least once during your lifetime. But if depression is chronic and lasts long, then it can be that you are suffering from clinical depression.
Most mental and emotional health issues are inconspicuous in nature and, therefore, cause more harm than they otherwise should. People live with a number of symptoms of depression without even realizing it or do little to address it. When the depressive symptoms last for more than 2 weeks and affect the individual's personal, social or occupational life, it is known as clinical depression or major depression.
Here are certain signs to watch out for to determine whether a person is struggling with depression:
A significant change in sleeping patterns: If someone is experiencing insomnia lately or have got a habit of oversleeping, then these might be symptoms of depression.
Cultivation of a pessimistic approach about everything in life: One can feel a sense of hopelessness and that the situation in life will always be the same without any improvement is a sure shot sign that the person is suffering from depression.
Anger or irritated mood: Having a low level of tolerance, getting angry quickly or always being in an irritated mood can be a prominent sign of depression.
Sudden variation in weight or appetite: If all of a sudden someone looses or gains weight a significant amount of weight without any substantial reason, then chances are high that it is happening because of depression.
Feeling of guilt without any particular reason: If someone feels guilty or constantly blame themselves for everything they have done in the past then the reason behind this can be the depression they are in.
Depression is as curable as any other illness. Both medical management and psychotherapy are helpful in treatment. Type of treatment depends on patient's condition, the severity of illness as well as availability.
In case you have a concern or query you can always consult an expert & get answers to your questions!
3393
people found this helpful
Shared 1 year ago • Featured Tip
Loss and grief are two unfortunate partners where the latter follows the former. While the type of grief or the nature of the loss may differ from person to person, there are five distinct stages of loss and grief that all people universally go through, when faced with such a situation.
Here are the five stages of this process and the different ways in which one can cope with each stage:
Denial and Isolation: In this phase, the patient usually ends up blocking out the words as well as the thoughts and reactions that surround this sad event, which can lead to a numbing action of the brain. While we all do this in some measure during such situations, some people take it especially hard by acting as if nothing has happened at all. If this phase does not come to pass within a short frame of time, then psychological and medical intervention may be required.
Anger: When a person begins to acknowledge the loss, there is a sense of unfairness which can lead to frustration and anger that is basically the way the person may be dealing with the re-emergence of the pain and the fact that it is here to stay. Therapy and sedation may be required if this frustration and repeated spells of tantrums carries on for a prolonged period. Do not hesitate to talk things out rather than flaring up at this point, as the unchangeable has already happened.
Bargaining: In this phase, desperation enters the mind of the patient where a lot of 'what ifs' come up. The patient begins to question what if things had been done differently and other such aspects. If not dealt with in an engaging manner and with empathy, this phase can lead back to anger and frustration.
Depression: Private mourning of the loss and regret to do with the practical aspects like loneliness and the cost of the loss can strike at this stage. Here, the patient must be made aware of rights as well as the people around him or her who can help out to prevent this depression from becoming a full-fledged condition.
Acceptance: In this final stage, the patient becomes more accepting of this new reality. Yet, even this must be taken up cautiously as a grief stricken heart may lead to a variety of mental ailments in the long run.
The way to deal with these stages is with therapy and proper guidance where the patient is allowed to channel all the thoughts and anger before accepting the situation. Do not hesitate to ask for counselling and embrace the changes in your life without regret, guilt and depression. If you wish to discuss about any specific problem, you can consult a Psychiatrist.
3944
people found this helpful
Shared 1 year ago • Featured Tip
Bipolar disorder, also known as manic-depressive illness, is a brain disorder that causes unusual shifts in mood, energy, activity levels, and the ability to carry out day-to-day tasks. A person's mood and emotions can be altered drastically due to bipolar disorder, but they do not have more than one personality. Split personalities problem is more commonly seen in those with personality/dissociative disorders.
There are four basic types of bipolar disorder; all of them involve clear changes in mood, energy, and activity levels. These moods range from periods of extremely "up," elated, and energized behavior (known as manic episodes) to very sad, "down," or hopeless periods (known as depressive episodes). Less severe manic periods are known as hypomanic episodes.
Bipolar I Disorder— defined by manic episodes that last at least 7 days, or by manic symptoms that are so severe that the person needs immediate hospital care. Usually, depressive episodes occur as well, typically lasting at least 2 weeks. Episodes of depression with mixed features (having depression and manic symptoms at the same time) are also possible.
Bipolar II Disorder— defined by a pattern of depressive episodes and hypomanic episodes, but not the full-blown manic episodes described above.
Cyclothymic Disorder (also called cyclothymia)— defined by numerous periods of hypomanic symptoms as well numerous periods of depressive symptoms lasting for at least 2 years (1 year in children and adolescents). However, the symptoms do not meet the diagnostic requirements for a hypomanic episode and a depressive episode.
Other Specified and Unspecified Bipolar and Related Disorders— defined by bipolar disorder symptoms that do not match the three categories listed above.
The disorder has two strong phases: 1) Bipolar Mania and 2) Depression.
Mania-
Mania is a state of heightened energy and euphoria - an elevation of mood. It is in direct contrast to depression. Mania can vary in severity from hypomania, where, in addition to mood and energy elevation, the person shows mild impairment of judgement and insight, to severe mania with delusions and a level of manic excitement that can be so exhausting that hospitalisation is required to control the episode.
The mood, energy and other related symptoms define both mania and hypomania, with psychotic features being an 'add on' component experienced by a sub-set of individuals.
You have an intense sense of well-being, energy and optimism. It can be so strong that it affects your thinking and judgement. You may believe strange things about yourself, make bad decisions, and behave in embarrassing, harmful and - occasionally - dangerous ways.

Like depression, it can make it difficult or impossible to deal with day-to-day life. Mania can badly affect both your relationships and your work. When it isn't so extreme, it is called 'hypomania'.

If you become manic, you may notice that you are:
Emotional:
very happy and excited
irritated with other people who don't share your optimistic outlook
feeling more important than usual.
Thinking:
full of new and exciting ideas
moving quickly from one idea to another
hearing voices that other people can't hear.
Physical:
full of energy
unable or unwilling to sleep
more interested in sex.
Behaviour:
making plans that are grandiose and unrealistic
very active, moving around very quickly
behaving unusually
talking very quickly - other people may find it hard to understand what you are talking about
making odd decisions on the spur of the moment, sometimes with disastrous consequences
recklessly spending your money
over-familiar or recklessly critical with other people
less inhibited in general.
If you are in the middle of a manic episode for the first time, you may not realise that there is anything wrong – although your friends, family or colleagues will. You may even feel annoyed if someone tries to point this out to you. You increasingly lose touch with day-to-day issues – and with other people's feelings.
Depression-
The feeling of depression is something we all experience from time to time. It can even help us to recognise and deal with problems in our lives. In clinical depression or bipolar disorder, the feeling of depression is much worse. It goes on for longer and makes it difficult or impossible to deal with the normal things of life. If you become depressed, you will notice some of these changes:
Emotional:
feelings of unhappiness that don't go away
feeling that you want to burst into tears for no reason
losing interest in things
being unable to enjoy things
feeling restless and agitated
losing self-confidence
feeling useless, inadequate and hopeless
feeling more irritable than usual
thinking of suicide.
Thinking:
can't think positively or hopefully
finding it hard to make even simple decisions
difficulty in concentrating.
Physical:
losing appetite and weight
difficulty in getting to sleep
waking earlier than usual
feeling utterly tired
going off sex.
Behaviour:
difficulty in starting or completing things – even everyday chores
crying a lot – or feeling like you want to cry, but not being able to
avoiding contact with other people.
Causes:
Biological Causes: Experts say that patients with bipolar disorder often show physical changes in their brains. Nobody is sure why the changes lead to the disorder.
Genetic Traits: Researchers are involved in finding out whether or not the causes of bipolar disorder arise out of genes and other hereditary factors. If you have a first-degree relative or a sibling who is/was affected by this condition, you would probably have it too.
Neurotransmitters: Mood swing disorder is caused by an imbalance in brain chemicals known as 'neurotransmitters'.
Treatment Methods:
Initial Treatment: The initial treatment method is to take medications to balance and control the mood swings. After the symptoms are in control, one has to start working with his/her trusted doctor for chalking out an effective and practical long-term treatment procedure.

Recovery from substance abuse: Problems related to excessive alcohol and drug abuse are solved by this therapy. Failing this step, this disorder can be unmanageable.

Day care treatment: Day care treatment programs can be recommended by your doctor. This treatment method includes counseling and support which keep the bipolar traits under control.

Hospitalization: Hospitalization or immediate medical support is recommended in case of suicidal thoughts or when a person starts exhibiting erratic behavior (being psychotic).

Medications: Medications include the administration of antipsychotics (such as ziprasidone, olanzapine), antidepressants (usually in combination with a mood stabilizer or an anti-psychotic), mood stabilizers (such as valproic acid, lithium, divalproex sodium) and anti-anxiety medications. If you wish to discuss about any specific problem, you can consult a Psychiatrist.
3711
people found this helpful
Shared 1 year ago • Featured Tip
Eating disorders can be defined as conditions that influence your eating behaviour significantly and which may give rise to serious health issues. Eating disorders are associated with behaviours like compulsively counting calories, puking after meals, living on a rigid diet etc. which often leads to a feeling of self-loathing and obsessive thoughts about food and weight.

Here are the three most common eating disorders and the symptoms by which they can be identified.

1. Anorexia nervosa - This disorder is considered to be a mortally dangerous condition in which the body weight reduces drastically. An individual is terrified about gaining weight and can take extreme steps to maintain their weight and shape, often leading to starvation, vomiting and many other health problems.

Common symptoms include:

-Reducing the amount of food to be consumed to cut down the calories
-Exercising beyond capacity to burn calories
-Recurrently monitoring your shape, weight and appearance
-Skipping meals
-Avoiding social gatherings where you will be offered food
-Irregular menstrual cycles in women
-Erectile dysfunction in men

2. Bulimia nervosa -
Mostly observed among people in their mid-teens, Bulimia nervosa is a serious type of eating disorder associated with episodes of bingeing and purging with the individual being unable to regulate their eating habits. Moreover, the person suffering from this disease often feels guilty and horror-struck about weight gain and forces himself/herself to vomit.
Normally, people suffering from this condition exhibit the following habits:
-Binge eating
-Use of laxatives or throw up forcibly to get rid of calories
-Feeling exhausted and guilty
-Experiencing irregularity in their menstrual cycles
-The inability to maintain normal weight, in spite of trying to eliminate calories
3. Binge-eating disorder -
This disorder is characterised by
overeating
, eating even when you don't feel hungry and continuing to eat even after feeling full. People suffering from this disorder cultivate a feeling of guilt inside them for overeating but do not try to nullify its effect by vomiting or exercising intensely. Some of the most prominent symptoms of this disorder include:
-Eating alone to hide the embarrassment caused due to overeating
-Eating quicker than normal people
-Being overweight
-Binge eating at minimum one instance every week. If you wish to discuss about any specific problem, you can consult a
Psychiatrist
.
3589
people found this helpful
Shared 1 year ago • Featured Tip
Borderline Personality Disorder (BPD) is a mental illness. A patient suffering from BPD maintains unstable relationships with other people, shows inappropriate emotional reactions and possesses suicidal or self-harm tendencies. It is purely a personality disorder caused due to multiple factors. Patients suffering from BPD may find it difficult to stay alone. They fear abandonment and loneliness. Yet they have a tendency of showing mood swings, sudden emotional outburst or anger and hostility. This prevents them from having a long lasting relationship in life.
It usually starts affecting the patient's life from early adulthood. It however seems to improve with age. The patient also has distorted self-image. He or she is unclear about what they want from life or what they are in reality. Even minor incidents can trigger intense reactions in people with BPD.
Symptoms of Borderline Personality Disorder:
The signs of suffering from BPD are listed below:
Intense and frantic effort to avoid abandonment or loneliness
Unstable relationships with people and changing the attitude towards them drastically. It can change from being in immense love with each other to intense hatred.
Developing paranoid thoughts and having dissociative feelings-The patient often lacks the feeling of self and suffers from identity crisis.
Suicidal feelings and attempts
Tendency to cause self harm or destruction by drug abuse, driving irresponsibly or be having unprotected sex
Reflecting intense depression
Chronic boredom
Sudden anger and hostility
Causes for Borderline Personality Disorder: Borderline Personality Disorder can be caused due to multiple reasons. Usually it has been found by researchers that it occurs to patients who have had a disturbed childhood. Complex and unpleasant happenings in the childhood may leave a deep impact on the patient's personality, which comes back as a disorder in his or her early adulthood. From mental, physical to sexual abuse in the childhood can lead to this condition in adults.
Besides, researchers have discovered recently that this illness has hereditary links. Some genes may be responsible for BPD. Improper functioning of the brain is also another factor. Especially, the portion of brain that controls emotions might not be functioning properly in co-ordination with other parts of it.
Diagnosis: There is no particular clinical test that can diagnose BPD. It can be diagnosed by a series of interactive session with the patient by a psychiatrist.
Treatment: The treatment of BPD involves three steps- psychotherapy, medications and support from peer and family. Dialectical Behavioral therapy, cognitive behavioural therapy and psychodynamic psychotherapy are used in treating the patient. There are no specific medicines to cure identity crisis, boredom and loneliness. However, other symptoms like mood swings, depression and anxiety can be treated with anti-depressants and mood stabilizers. Antipsychotic drugs are also helpful to a certain extent. In extreme cases, hospitalization may be needed. If you wish to discuss about any specific problem, you can consult a Psychiatrist.
3451
people found this helpful
Shared 1 year ago • Featured Tip
It is really important to enlighten yourself with the meaning of the word 'cannabis'. Cannabis Sativa is a kind of hemp plant from which you derive hash, hash oil and marijuana. Cannabis is popularly known by a litany of street names like weed, pot, grass, homegrown or even ganja. Tetrahydrocannabinol or THC is a chief chemical present in the plant. This chemical has the potential to alter the way you think, feel or work and hence there is a need to know its link with psychosis. Psychosis on the other hand aims to explain mental conditions felt by a person. In most cases a stark departure from reality is noticed which is usually the case after consuming cannabis as well.
Psychotic effects of Cannabis:
Irregular sleep patterns: The effect of Marijuana or hash can upset your sleep patterns. A check has to be exercised therefore. It can make you feel too tired and exhausted to rest for long hours.
Increased anxiety: Many times, the hemp plant has been found to play up with your coping skills. You might feel anxious at the drop of a hat. Anxiety takes a toll on mental peace and affects your physical health.
Problem in thinking clearly: Under the effect of Cannabis, you tend to live in a parallel universe. Your mind makes up imaginary situations thinking it to be real. This muddles up your capability to think clearly.
Lack of innovation: Continuous consumption of the drug can also make a person repetitive; you stop conceiving new ideas.
Reduced confidence: Studies show how you can become very nervous due to the effects of cannabis.
Reticence: Communication can be a problem if you have been using the plant for a long time. You tend to bottle up your emotions and also your fears.
Paranoia and suspiciousness: You might even grow suspicious of people you trusted all along. Friends, relatives, parents are doubted. Obsession with the slightest of things is also a resultant effect.
Delusions and Hallucinations: Being 'high' is a positive effect as it helps you to relax, but if unhindered it could lead to serious hallucinations. Your existence in a hallucinated world can even turn fatal in some cases. If you wish to discuss about any specific problem, you can consult a Psychiatrist.
3575
people found this helpful
Shared 3 years ago • Featured Tip
A balanced life is a happy life.
Near By Doctors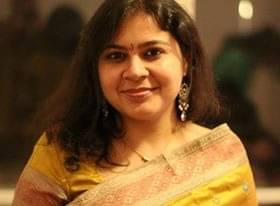 DPM, DNB Psychiatry, MBBS Bachelor of Medicine and Bachelor of Surgery
Psychiatrist
Book Appointment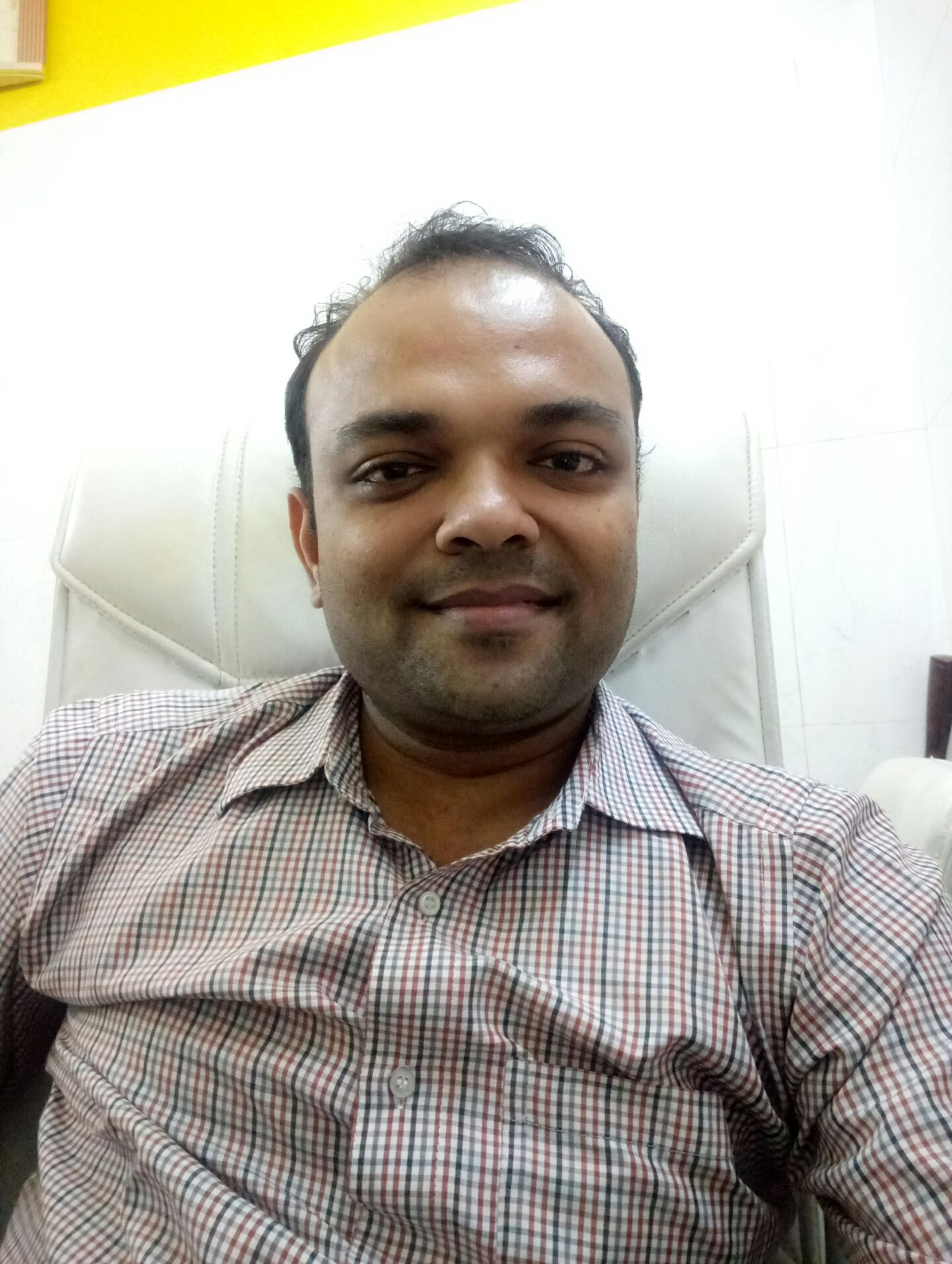 MD - Psychiatry, Diploma in Psychological Medicine-DPM, MBBS Bachelor of Medicine and Bachelor of Surgery, Post Graduate Diploma in Sexology, Certificate Course in Sex Therapy and Counselling
Psychiatrist
Book Appointment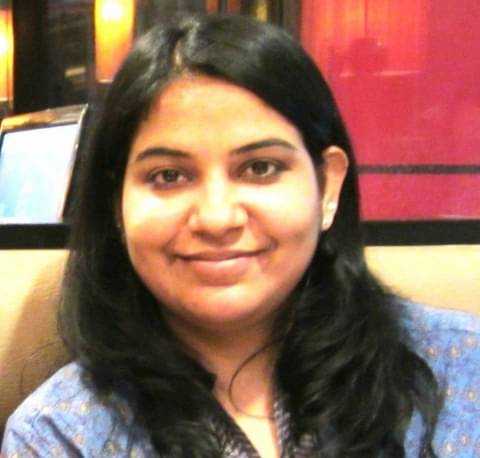 MBBS, MD - Psychiatry
Psychiatrist
Book Appointment

MBBS Bachelor of Medicine and Bachelor of Surgery, MD Psychiatry, Diploma in Psychological Medicine, Diploma in Transpersonal Regression Therapy Tasso
Psychiatrist
Book Appointment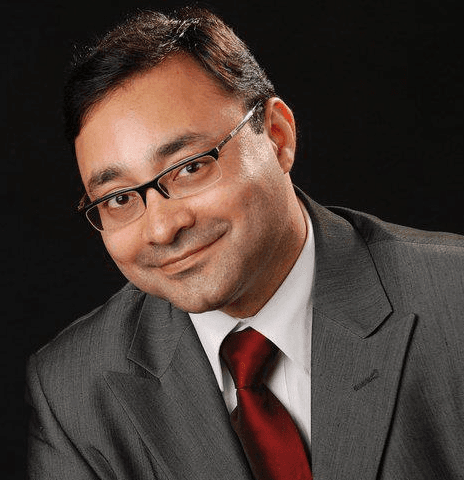 Book Appointment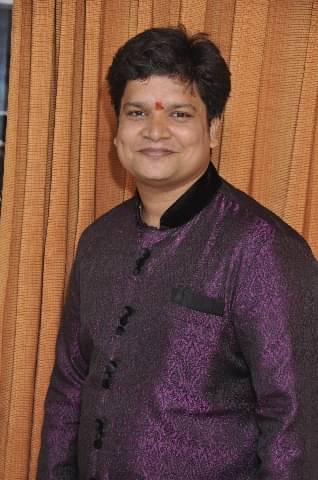 DNB (Psychiatry), DPM, MBBS
Psychiatrist
Book Appointment