Personal Statement
I want all my patients to be informed and knowledgeable about their health care, from treatment plans and services, to insurance coverage.
...more
I want all my patients to be informed and knowledgeable about their health care, from treatment plans and services, to insurance coverage.
More about Dr. Meghana Patwardhan
Dr. Meghana Patwardhan is a pain management expert who specializes in interventional pain management, spinal pain management, and neuropathic pain. An MBBS from Grant Medical College, she holds a diploma in Anaesthesia from T.N. Medical College. She also holds a fellowship in pain medicine (FIPM) and a fellowship of CPS in anesthesiology (FCPS). Holding 16 years of experience in the field, she has worked with some reputed institutions in the past, including Clinical Associate in anaesthsiology and critical care at P.D.Hinduja Hospital, and Clinical Fellow at Jaslok Hospital and Research Centre, Mumbai. Dr. Meghana Patwardhan is currently associated with Prime Health, Mumbai, and Nanavati Superspecialty Hospital, Mumbai. She is a member of several professional bodies, including Indian Society for Study of Pain (ISSP), Indian Society of Anaesthesiologists (ISA), Asian Association of Pediatric Anaesthesia (ISPA), and Association of Medical Consultants (AMC). She has also published papers in the field of pain management, including use of Butorphanol for acute pain relief in post-surgical patients. Using her expertise and experience in the field, Dr. Meghana Patwardhan helps patients with back pain treatment, arthritis pain management, cancer pain management, and disc prolapsed treatment, among other conditions. You can book an appointment online with Dr. Meghana Patwardhan for effective pain management.
Info
Education
MBBS - Grant Medical College - 2000
Diploma in Anesthesia - T. N. Medical college & B. Y. L. Nair hospital - 2002
FIPM - Daradia-The Pain Clinic - 2012
Clinical Fellowship Training in Chronic Pain Management - Jaslok Hospital And Research Centre - 2014
Languages spoken
English
Hindi
Professional Memberships
ISSP
AMC
Location
Book Clinic Appointment with Dr. Meghana Patwardhan

Prime Health, Ram Janki Nivas, Subhash Road, Opp Varma Tailor, Vile parle east

,

Mumbai
Get Directions

Nanavati Superspecialty Hospital, S.V. Road Vile Parle West

,

Mumbai
Get Directions


Consult Online
Text Consult
Send multiple messages/attachments. Get first response within 6 hours.
7 days validity
•
₹250 online
Consult Now
Phone Consult
Schedule for your preferred date/time
15 minutes call duration
•
₹300 online
Consult Now
Services
Submit Feedback
Submit a review for Dr. Meghana Patwardhan
Your feedback matters!
Write a Review
Patient Review Highlights
"Caring"
1 review
"knowledgeable"
1 review
"Professional"
1 review
"Very helpful"
2 reviews
Reviews
Narinder
Jul 3, 2017
I am so happy with the results of my treatment, that I will surely recommend Meghana Patwardhan to anyone gladly. The complete process of pain treatment was so painless and quick, and i am so relieved that I chose to consult her. Almost all doctors suggested surgery for it, but I did not wanted to go for it for my pain treatment. Everything was just spick and span in the Prime Health. I was quite impressed with Meghana Patwardhan concept of holistic healing. The Prime Health is decorated very nicely and doesn't look like a hospital. It was a bad case of pain treatment. She is not just friendly, but also is very motivating.
Chakradev
Mar 3, 2017
dr Meghana Patwardhan of Prime Health in Mumbai is a very famous pain managment doctor especially for the cases of back pain. he is a very nice and friendly doctor and treates his patients in a lovely manner which makes him the best!!
Sagun Bhike
Jan 4, 2017
Professional,caring,affectionate and a very good advisor. Implements all the proper solutions to decrease the pain
Gurpreet Dandiwal
Dec 12, 2016
I found the answers provided by the Dr. Meghana Patwardhan to be professional. Great mam u solve my problems
Feed

MBBS, Diploma in Anesthesia, FIPM, Clinical Fellowship Training in Chronic Pain Management
Pain Management Specialist, Mumbai
Aches and pains are typical signs of fatigue, but sometimes these aches are constant and can affect your day to day life. Fibromyalgia is not a disease, but a syndrome that affects the muscles and soft tissues of the body leading to chronic pain, tiredness and insomnia among other symptoms. Though this syndrome cannot be cured, it is not life-threatening and can be managed without causing permanent damage. One of the ways to manage fibromyalgia is through massage therapy.
Massage therapy is one of the oldest forms of healthcare. It aims to improve circulation thereby, improving the flow of nutrients through the body and aiding in the elimination of waste material. When it comes to fibromyalgia patients, a massage not only calms tired muscles but also reduces heart rate, improves the range of motions possible in joints and increases the body's production of natural painkillers.
Most fibromyalgia patients benefit from deep tissue massages. During the treatment, a therapist may use his or her elbows, forearms and feet along with their palms and fingers. He or she will typically use long strokes while kneading the muscles in deep circular patterns. Your therapist will also be able to address specific tender points and ease muscle knots.
Massage therapy can be customised as per your requirements and sensitivity. Fibromyalgia patients are very sensitive to touch and hence, to benefit from a massage, it is essential, to be honest with your therapist and tell him or her the level of pressure you can handle.
Massage therapy not only helps deal with fibromyalgia-related pain, but can also help treat insomnia that accompanies it. After a massage, you are more likely to have a restful sleep that does not make you wake up feeling tired. Having a good night's sleep is important for fibromyalgia patients as it is during this time that the body restores and rebuilds itself.
Massage therapy can also help manage the stress and anxiety that results from fibromyalgia pain. As the therapist addresses the various pressure points on the body, stress, anxiety and depression are relieved. Some theories also suggest that a massage blocks pain signals from reaching the brain while others suggest that a massage can stimulate the release of serotonin or endorphins.
Though a massage may feel like a simple procedure, the wrong massage can cause worsen your pain. Hence, it is important to work with a professional masseuse to treat your aches and pains. Following a regular massage schedule can also help manage your discomfort better. If you wish to discuss about any specific problem, you can consult a Pain Management Specialist.
2610
people found this helpful

MBBS, Diploma in Anesthesia, FIPM, Clinical Fellowship Training in Chronic Pain Management
Pain Management Specialist, Mumbai
Leading a life with peripheral neuropathy is quite similar to riding a roller coaster. Managing the pain can be frustrating at one time and overwhelming on the other as patients can experience alternating symptoms with debilitating pain. So you should learn about the various treatment options as they can help you go a long way in managing the pain.
The peripheral nerves are considered the longest in the body which extend from the hands to feet. When these nerves are damaged, you may feel some sort of pain, tingling in the hands and feet and even numbness, and these symptoms can even get worse and you may experience stabbing pain with increasing weakness.
There are many things that you should know about peripheral neuropathy as they would help you to manage the condition much more effectively.
Diabetes is the leading cause of neuropathy: More than 70% of diabetics develop symptoms of peripheral neuropathy. So you should keep your blood sugar within optimum levels as a means of reversing diabetic neuropathy.
A melange of causes behind neuropathy: Though diabetes is the number 1 cause of peripheral neuropathy, other causes include deficiency of vitamin B12, alcoholism, traumatic injury, chemotherapy and exposure to toxic substances. Physicians may find it difficult to pin-point the cause and when this happens. This is often termed as 'idiopathic neuropathy'.
Medications causing neuropathy: If you are suffering from diabetes and being treated with the drug named metformin, you may develop peripheral neuropathy.
Preventing neuropathy is the most recommended way: While it is the fact that some nerves may potentially get damaged from certain surgeries or injury, peripheral neuropathy can be potentially prevented or sometimes stopped from spreading. As diabetes is a major cause of diabetes, being watchful about your diet and exercising regularly can help you go a long way to prevent diabetes as well as neuropathy.
Pain is not simply confined to a tingling sensation: Though pain and a tingling sensation is the commonest and easiest way of recognising the symptoms of peripheral neuropathy, each of your sensory, motor and autonomic nerves can show different set of symptoms that you should be watchful of.
A diet may make the symptoms even worse: You can either help or hurt your nerves with your choice of foods. For improving symptoms, you should avoid food with excessive sugar, refined grains and artificial sweeteners as they may strain your nerves and irritate them further.
Whether you are recently diagnosed with peripheral neuropathy or living with it for many years, understanding a few conditions would help you make informed decisions about your well-being. If you wish to discuss about any specific problem, you can consult a Pain Management Specialist.
2572
people found this helpful

MBBS, Diploma in Anesthesia, FIPM, Clinical Fellowship Training in Chronic Pain Management
Pain Management Specialist, Mumbai
It is quite likely for you to mistake fibromyalgia syndrome (FMS) and myofascial pain syndrome (MPS) as the same condition because of the frequent overlap and similar symptoms. As a result, people with both conditions are diagnosed with only one and are treated for that. The major difference between PMS and FMS is that they need different treatment. The trigger points can be eliminated, and while MPS pain may exacerbate FMS, treating MPS can improve FMS.
About FMS and MPS
FMS is a disorder featured by musculoskeletal pain along with sleep, fatigue and mood swings. It affects the way in which your brain processes pain signals.
MPS is another chronic pain disorder in which the pain is caused in the body because of pressure on sensitive points in the muscles. It is known as referred pain.
Symptoms:
There are several symptoms of MPS which are similar to that of FMS, while there are some different symptoms as well. The common symptoms are as follows:
Soft tissue pain
Headaches or migraines
Disturbance in sleep
Problems with balance
Memory problems
Excessive sweating
Here are the symptoms which are associated with MPS only and not with FMS:
Extreme numbness
Clicking or popping joints
Reduced range of motion in the joints
Blurry and double vision
Unusual nausea
Here are some symptoms which are observed in FMS but not in the case of MPS:
Fatigue
Panic attacks
Developing allergies and sensitivities
Feeling overwhelmed because of high sensory input levels
Confusion and disorientation
Diagnosis
MPS is difficult to diagnose and treat because of referred pain. The symptoms have to be recognised and the trigger points need to be identified for detecting MPS. The trigger points are found on the basis of the symptoms. Several tests like magnetic resonance elastography (MRE) and tissue biopsy are used for MPS diagnosis. On the other hand, there are no tests or scans which can detect FMS in patients.
Treatment
There are several overlaps as well as major differences when it comes to the treatment procedures of MPS and FMS. The treatment methods which are used for both MPS and FMS are as follows:
Acupuncture
Physical therapy which may be in different forms
Tricyclic antidepressant medicine
According to studies, trigger point injections are not too effective in giving relief to fibromyalgia tender points, while non-steroidal anti-inflammatory drugs (NSAIDS) are not useful for the treatment of FMS pain as they are meant for inflammation. It is very important for you to visit a doctor if you experience any symptoms of FMS or PMS. You require proper diagnosis so that the right treatment can be undertaken. If you wish to discuss about any specific problem, you can consult a Pain Management Specialist.
2531
people found this helpful

MBBS, Diploma in Anesthesia, FIPM, Clinical Fellowship Training in Chronic Pain Management
Pain Management Specialist, Mumbai
The knee is the largest joint in the human body and is a complex structure formed of bone, muscle and cartilage. Development of pain in the knees can be caused by numerous factors such as aging, injuries, diseases, dietary deficiencies, etc.
Arthritis is the most common cause of knee pain and usually affects the elderly and aged. It occurs due to an inflammation of the joint and causes pain, swelling, redness and inflexibility of the knees.
What are the factors that determine treatment method?
Diagnosis for knee pain varies from patient to patient as each case is different and must be approached differently. Some of the factors that determine the treatment method are as follows:
Cause of the problem
Nature and intensity of pain
Age of the patient
Medical history of the patient
Diet and lifestyle of the patient
There are a number of different types of arthritis which can affect the knees in different ways and, consequently, require different types of treatment methods.
What are the various treatment methods for knee pain?
1. Conventional Remedies - These are used in case of conditions that are not too severe or chronic. It includes keeping on bed rest, using an ice pack, taking a painkiller and anti-inflammatory medicines, wearing knee braces, etc.
2. Physical Therapy - There are many stretching and strengthening exercise routines that help alleviate knee pain and treat the condition. Recovery is achieved by making the muscles around the knees stronger and increasing stability and flexibility.
3. Injections to the Knees - A number of anti-inflammatory substances and supplements, as well as lubricants, can be injected into the knee joint which helps reduce pain and makes the joint more supple.
4. Stem Cell Therapy - This involves drawing platelets from the patient's blood and injecting it into the knee joint for repairing damage caused to ligaments, tendons or cartilage.
5. Surgery - Surgical procedures for treating knee pain include partial or complete knee replacements. If you wish to discuss any specific problem, you can consult a pain management specialist.
2535
people found this helpful

MBBS, Diploma in Anesthesia, FIPM, Clinical Fellowship Training in Chronic Pain Management
Pain Management Specialist, Mumbai
Nerve pain or peripheral neuropathy, as it is medically known, is characterized by pain, numbness and weakness that arise out of nerve damage. This pain is usually restricted to the feet and the hands.
What are the common causes?
Diabetes is the most common cause for this condition. However, other causes, such as injuries, infections and prolonged exposure to certain toxins can also trigger nerve pain.
How can you control nerve pain?
Nerve pain can be managed and taken care of at home taking into consideration the points that have been mentioned below:
Topical Painkillers: Certain over the counter ointments and creams can help relieve nerve pain. These medications act as local anesthetics; that is they numb the area of the pain. Capsaicin, a derivative of chili peppers, is one of the major ingredients used in these medicines. Others use botanical oils as the major ingredients.

Painkillers: There are painkillers available OTC which can curb nerve pain. However, painkillers such as ibuprofen, aspirin and acetaminophen do not really work well for severe pain of the nerves.

Supplements: The lack of Vitamin B12 is considered to be a very important cause, and at times, a catalyst for nerve pain. In a case such as this, Vitamin B12 supplements or injections might be administered. Although more research needs to go into this, but certain supplements, especially gamma-linolenic and alpha-lipoic acid can help soothe nerve pain caused by diabetes.

Acupuncture: This time-honored Chinese approach is a proven alleviator of nerve pain. Acupuncture releases chemicals which numb the pain, or prevent the pain signals from travelling to the brain.

Physical Therapy and Massages: Physical Therapy can especially heal and strengthen weak muscles that can stem from acute nerve damage and pain. Though more evidence is needed, according to a few sufferers of this condition, massages can be helpful with the tremendously painful muscle spasms that can so often result from nerve pain.

Relaxation Techniques: In combination with the abovementioned approaches, relaxation techniques can go a long way in relieving debilitating neural pain. Besides being helpful with dealing and reducing a few stress phases of life which can cause nerve pain, these techniques might actually root out the actual pain itself.

Lifestyle Modifications: This one's always a winner! Eating a well-balanced diet that guarantees all nutrients in uniform amounts can never go wrong. Regular exercises for about 30-45 minutes can remedy different types of pain; nerve pain being one of them. Try and limit alcohol intake (a peg once a week won't harm one, but binge drinking can play the ultimate spoilsport and make all health plans go topsy-turvy!). Abstain from smoking or chewing tobacco as this is usually the primary contributor towards any medical condition or disorder. If you wish to discuss about any specific problem, you can consult a neurologist.
2359
people found this helpful

MBBS, Diploma in Anesthesia, FIPM, Clinical Fellowship Training in Chronic Pain Management
Pain Management Specialist, Mumbai

MBBS, Diploma in Anesthesia, FIPM, Clinical Fellowship Training in Chronic Pain Management
Pain Management Specialist, Mumbai
Unlikely to be vitamin deficiencies. Could be a muscular problem. Or could be related to some breast disease. Kindly refer to a breast surgeon.
1
person found this helpful

MBBS, Diploma in Anesthesia, FIPM, Clinical Fellowship Training in Chronic Pain Management
Pain Management Specialist, Mumbai
Great to know you are such a enthusiatic & good athlete. If you have shooting pain from your back going to your legs it could be spine related issue leading to nerve compression. You may need specific medications and interventions for it. In addition to good physical therapy in form of spine strengthening exercises. Consult a pain specialist or spine surgeon. Its better to go for treatment at early stage especially since your an athlete.
1
person found this helpful

MBBS, Diploma in Anesthesia, FIPM, Clinical Fellowship Training in Chronic Pain Management
Pain Management Specialist, Mumbai

MBBS, Diploma in Anesthesia, FIPM, Clinical Fellowship Training in Chronic Pain Management
Pain Management Specialist, Mumbai
View All Feed
Near By Doctors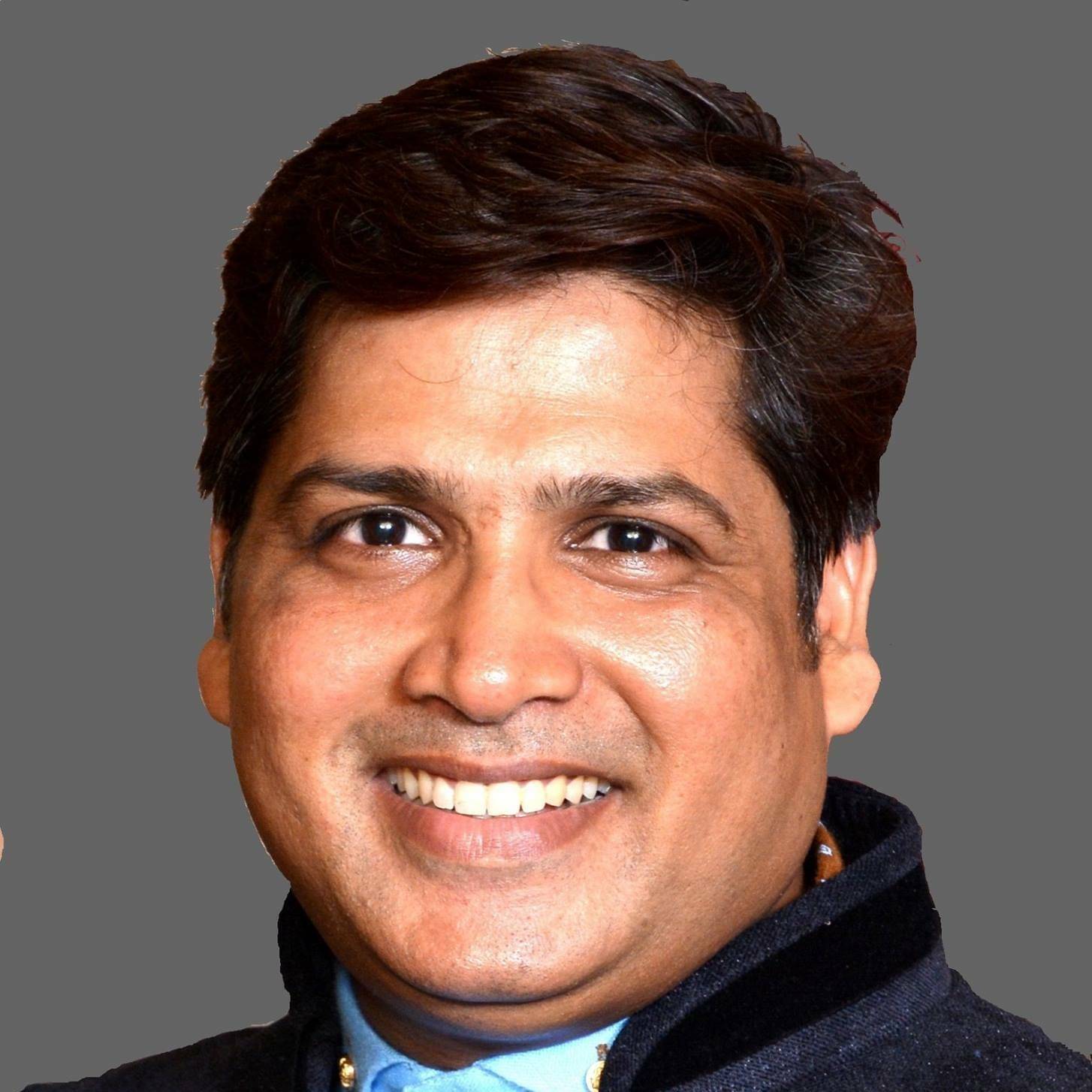 MD - Anaesthesiology, MBBS
Pain Management Specialist
Book Appointment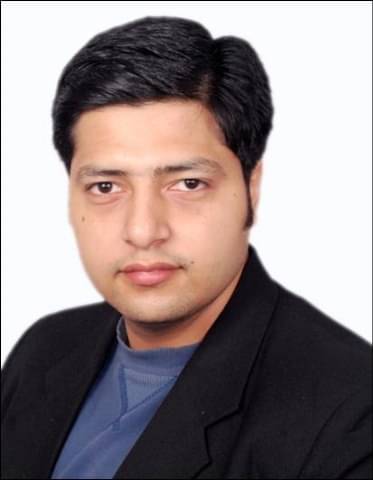 MBBS, MD - Anaesthesiology, DNB Anaesthesiology, PDCC - Pain Management
Pain Management Specialist
Book Appointment