Personal Statement
To provide my patients with the highest quality healthcare, I'm dedicated to the newest advancements and keep up-to-date with the latest health care technologies.
...more
To provide my patients with the highest quality healthcare, I'm dedicated to the newest advancements and keep up-to-date with the latest health care technologies.
More about Dr. Manjiri Bhusari
Dr. Manjiri Bhusari is a Dermatologist and Trichologist with more than 26 years experience in the field. Dr. Manjiri is an alumnus of Shivaji University, Kolhapur and she holds a DDV certification from University of Pune. She is a member of Medical Council of India. Dr. Manjiri practises from Mumbai?s Mojo Markle Centre where she is the Director. She works along with her team of specialists to provide weight loss and therapeutic beauty treatments. Mojo Markle Centre has made a name in the Mumbai region as one of the best centres providing cost effective and non surgical treatments in beauty and healthcare. The team at the centre are well-trained and certified as per industry standards. The centre is equipped with the latest state of the art technology for various types of treatment. Patients are also made well aware of the processes they will undergo to remove any fear or anxiety they have about the treatment. Dr. Manjiri provides treatments like Acne / Pimples Treatment Sun Spots, Age Spots, and Other Pigmented Lesions, Leucoderma Treatment, Vitiligo Treatment, Psoriasis Treatment, Melasma Treatment, Anti Aging Treatment, Hyper Pigmentation Treatment, Line and Wrinkle Smoothing, Scar Treatment, Instant Face Glow Chemical Peels, Botox Injections, Black & white Patch Treatment and Tattoo Removal
Info
Education
DVD - University of Pune - 1992
MBBS - Shivaji University, Kolhapur - 1988
Languages spoken
English
Hindi
Professional Memberships
Medical Council of India (MCI)
Also Consulting at -Dr. L.H. Hiranandani Hospital -Powai.Powai Polyclinic and Hospital -Powai.-Kohinoor Hospital
Indian Association of Dermatologists Venereologists and Leprologists (IADVL)
Cosmetic Dermatology Society of India (CDSI)
Nail Society Of India
Pigmentary Society of India
Location
Book Clinic Appointment with Dr. Manjiri Bhusari

Shop No.12, Mayfair Sonata Building, Kailash Complex, Landmark: Near. Pop tates Restaurant. Vikhroli West

,

Mumbai
Get Directions



Plot No 19/A, IIT Main Gate, Powai. Landmark: Near Lakshmi Hotel, Opposite South Indian Bank, Mumbai

,

Mumbai
Get Directions

Kohinoor City, Kirol Road, Kurla West, Patelwadi, Landmark: Off LBS Marg, Mumbai

,

Mumbai
Get Directions
B Wing, 1st Floor, Shrenik Nagar, Ghatkopar West. Landmark: Opposite Amrut Nagar, Mumbai

,

Mumbai
Get Directions
: Hiranandani Hospital Road, Hill Side Avenue, Hiranandani Gardens, Powai

,

Mumbai
Get Directions
Consult Online
Text Consult
Send multiple messages/attachments. Get first response within 6 hours.
7 days validity
•
₹400 online
Consult Now
Phone Consult
Schedule for your preferred date/time
15 minutes call duration
•
₹500 online
Consult Now
Video Consult
Schedule for your preferred date/time
15 minutes call duration
•
₹600 online
Consult Now
Health Packages
Services
Submit Feedback
Submit a review for Dr. Manjiri Bhusari
Your feedback matters!
Write a Review
Patient Review Highlights
"Very helpful"
2 reviews
"knowledgeable"
1 review
"Caring"
1 review
"Helped me impr..."
1 review
Feed
Pimples are the bane of a teenager's life. Pimples or acne are caused when an oily substance called sebum produced by the skin clogs pores. This provides a fertile breeding ground for bacteria and before you know it, pimples pop up. Though they are not a health risk, severe acne can cause permanent scars. So it's best to prevent pimples rather than deal with the skin blemishes and scars due to it.
Read on for hot tips for managing pimples
Keep your face clean: Wash face twice to remove grime, dead skin cells, and extra oil from skin surface which can breed bacteria and cause pimples. Washing more often than twice daily can be counterproductive, though. Always use warm and not hot water as the heat can strip oils from the skin and cause premature ageing. Try also to stick to a mild facial cleanser in favour of a harsh soap. Men should avoid deodorant body soaps as these can irritate the already inflamed skin.
Don't scrub: If you have pimples, don't scrub your face with an exfoliating glove or coarse cloth. This can help spread the infection to the other parts of the skin. Use a soft cloth instead.
Moisturize: If you use products to get rid of pimples, they can leave your skin dry and stretchy. Use a moisturiser to minimise dryness and skin peeling. Look for "noncomedogenic" on the label of moisturisers, which means they will not cause pimples.
Use an over-the-counter acne product to tackle pimples: These can be bought without a prescription and contain ingredients such as benzoyl peroxide, salicylic acid, glycolic acid, or lactic acid, which curb bacteria and remove excess oil from the skin. These products can cause drying or peeling of skin so start with a small amount at first. You can also use topical retinoid gel which prevents pimples from forming. Use this gel sparingly if you have sensitive skin.
Stay off makeup during a pimple breakout: Avoid wearing foundation, powder, or blush as these are especially harmful. If you do have to wear makeup, wash it off before sleeping at night. Choose oil-free cosmetics without added dyes and chemicals and one which are labelled as "noncomedogenic". Always read the ingredients list on the product label before buying.
Watch products that you use on your hair: Avoid using oils, pomades, or gels on your hair. These can irritate your skin if they get on your face. Always use a gentle shampoo and conditioner. If you have oily hair, keep them off your face as they can add more oil to your face. Wash your hair often, especially if you're breaking out.
Don't pick and squeeze pimples: This can make your pimple breakout worse. If you wish to discuss about any specific problem, you can consult a Dermatologist.
3075
people found this helpful
Healthy skin is a sign of overall good health and vitality. Skin problem is one of the most persistent problems encountered by people. It is imperative therefore that you take care of your skin to avoid skin disorders. Various factors such as pollution, smoking, eating processed food and a sedentary lifestyle contribute to unhealthy skin. There are certain habits which can be followed by you on a regular basis to restore the health of your skin. Some of them are-
Exercise regularly: Exercising on a regular basis improves your skin health as it increases blood circulation in the body. Consequently, it helps in delivering various nutrients to the skin which in turn defers aging. Daily exercises also prevent the onset of various skin disorders.
Keeping it clean: You should keep your skin clean to prevent the buildup of dirt. This prevents clogging of the pores and enables the skin to breathe. Daily bathing is necessary to avoid build up of microorganisms.
Intake of vitamin C in various forms: Vitamin C is used in the collagen production process by amino acids. One of the most convenient ways of maintaining the glow of your skin is to introduce fruits and vegetables which are rich in vitamin C.
Quit smoking: The pursuit of healthy skin necessitates immediate disengagement with smoking. This fatal habit should be avoided at all cost, as it triggers and facilitates the aging process. It also aggravates the production of free radicals in the skin which in turn adversely affects the skin.
Less exposure to the sun: Exposure to ultraviolet rays of the sun may damage the collagen structure of the skin. It also causes tanning and increases your chance of developing skin cancer. Consuming excessive sweets leads to increase in acne & obesity related skin issues.
Avoid sweet food: Consumption of sweets may lead to the formation of various substances which threaten to damage the collagen structure and subsequently aggravates the aging process.
Antioxidants: Fruits and leafy vegetables are generally packed with antioxidants. A potential damage of the skin can be deterred by including them in the diet.
Massage: Skin massages facilitate blood circulation on the skin and eradicates the damaging effect of the free radicals. This ensures that you have healthy and refreshed skin.
Plant proteins: The level of oestrogen falls drastically in women after menopause, leading to the development of wrinkles.Food such as soy, nuts and beans minimise this effect by replenishing the level of oestrogen in the body and therefore must be incorporated in the diet. If you wish to discuss about any specific problem, you can consult a Dermatologist.
2728
people found this helpful
The skin has a protein called keratin that protects it from infections and other harmful toxins. For various reasons, mostly unknown, but likely genetic, there could be a build up of this keratin leading to small, light-colored, hard bumps under the skin that can feel like sandpaper. This condition is medically known as keratosis pilaris. These pillars of keratin block the hair follicles that open onto the surface of the skin, and when a number of follicles are blocked, it leads to dry, bumpy feeling. In common words, it is also referred to as chicken skin, chicken bumps, or goose bumps.
Occurrence: The onset is usually in the first decade of life, continues to grow in number in teenagers (80%), and slowly subsides as they grow older (40% of adults). People with dry skin are more likely to have these bumps than people with oily skin. The most commonly affected areas include upper arms, thighs, buttocks and very rarely on the face.
Cause: This is a genetic disorder, and the bumps are due to excessive formation and buildup of keratin due to faulty genes. There could be surplus skin formation under these follicles or hair follicles trapped under these bumps. There could be a small area of inflammation and redness around the bumps.
Weather correlation: Keratosis pilaris is more common and evident during the winter months when the skin is normally drier than in summer months. Some people could have this condition lifelong, with only manifestation seen in winters and complete absence of bumps in the summer months.
Symptoms: The condition is usually asymptomatic, except for the dryness, and does not cause itching or medical harm. The esthetic concern, especially if in upper arms, is the only concern. Some people could be affected by the hard, bumpy feeling of the skin. There are no long-term medical symptoms or harmful effects of this condition though.
Treatment: No treatment is required; however, moisturizers may be required to prevent the bumps from drying up. In very severe cases, creams may be used to remove dead skin cells and to prevent plugged follicles. Alpha hydroxy acid, salicylic acid, or lactic acid containing creams can be used to remove the dead skin cells. These also help moisturize the skin and reduce dryness. Vitamin A containing creams can be used to unplug the hair follicles. Avoid shaving and waxing.
A word of caution though: These creams can cause itching and redness. Since this condition is prevalent in children, these creams need to be used only if absolutely essential and with medical prescriptions. The condition is harmless and self-limiting, so no treatment is mandatory. Patient education is of utmost importance in these cases. If you wish to discuss about any specific problem, you can consult a Dermatologist.
2505
people found this helpful
All of us have the innate desire to age gracefully. We want to think like a 40 but look like a 20. Nevertheless, with few treatments, you can undo the signs of aging to restore your youthful glow.
Types-
Benefits-
Anti-ageing treatments address and treat the following skin issues associated with age:
Loss of one's skin firmness

Reduced elasticity of the skin

Increased skin dryness

Pigmentation disorders, such as uneven pigmentation or age spots

Loss of skin radiance

Wrinkle formation

Increased vulnerability to rashes and bruises

Greater translucency resulting in visibility of the veins

Increased redness due to enlarged blood vessels

If you wish to discuss about any specific problem, you can consult a dermatologist.
2689
people found this helpful
Blessed are the people who enjoy a flawless, radiant and healthy skin throughout their lives. Pollution, stress and unhealthy lifestyle have been affecting mankind like never before. Flawless skin is becoming a thing of the past. Skin problems like acne, pimples, freckles, fine lines and wrinkles, to name a few are on a mercurial rise. The skin is losing its radiance at an alarming rate. Unhealthy and dull skin can affect a person's confidence greatly. Do not turn panicky and insomniac over it.
A few healthy habits, if practiced daily, can work wonders and help in restoring the skin pH acidic 5.5 balance and skin radiance:
The power drink to flawless skin: Skin problems are an amalgamation of many internal as well as external factors. The toxins that accumulate within our system act as a catalyst. If not flushed out, the toxins can deteriorate the skin tone and texture, resulting in acne and other skin problems. Thus, detoxification becomes very important. Drink a glass of warm lemon water every morning. It helps to greatly detoxify the body.
The sweet route to skin problems: Cakes, pastries, ice creams, pizzas, beverages, can satisfy your taste buds, but they will do your skin no good. Excess intake of sweets and sugar greatly accelerates the ageing process. When it comes to acne problems, the Glycation (attachment of the digested sugar to the collagen protein) process is the main wrecker in chief.
Go the healthy way: Unhealthy eating habits can damage your skin immensely. To look healthy, you need to eat healthy. Include lots of fruits and vegetables in your diet. Avocados, broccoli, berries are a rich source of antioxidants and should be taken regularly. Make a habit of eating at least one fruit daily. Citrus fruits are highly recommended. Salads are equally beneficial.
One of the golden rule is to enjoy a flawless skin is to keep your skin hydrated. The skin pH acidic 5.5 is very important for a healthy skin. Drink 6 - 8 glasses of water daily and feel the difference.
If glowing skin is what you desire, sound sleep is what you need. A good 6-8 hours of sleep can do your skin a world of good.
Stress and mental fatigue can have serious skin implications. Meditation and exercise are the best medicines to keep stress at bay. Exercise regularly and flawless skin will be sure be a reality.
It is very important to keep your skin clean. Cleanse your face twice daily. It is a crime to sleep with your makeup on.
Enjoying a healthy flawless skin is no Herculean task. We are always at your service.
3449
people found this helpful
Monsoon is a season that brings respite from the sweltering heat and ushers in joy. But at the same time the season also brings along diseases and a threat to the skin and hair. However, all it requires is a little effort from your part to keep your skin glowing and healthy. Some of these are:
Wash your face daily: The pores of your skin tend to get clogged with dirt and pollutants during monsoon causing the outbreak of pimples and rashes. Therefore, it is imperative to wash your face two to three times a day to avert these eruptions. You can also use a toner in case you have dry skin to keep the pores clean.
Use moisturizer: Though using a moisturizer is almost always associated with winter, it is equally important to use it during monsoon especially during the nights. Night is the time when the skin tries to repair itself on its own, therefore applying moisturizer helps in averting the wrinkles and maintains the glow of the skin.
Exfoliation of the skin: Monsoon is the time when your skin requires the most pampering, therefore, an exfoliation at least once in every week will help you to keep the dead cells away, consequently helping you to keep your skin glowing and soft.
Apply sunscreen: Similar to a moisturizer, a sunscreen is a product whose benefits are strictly associated with summer. But that is not rather should not be the case. During monsoon, even though the rays of the sun may not seem harsh, it can as well damage your skin; therefore applying a sunscreen should be something you must not miss.
Eat green vegetables: Your skin reflects not only the benefits of the cosmetic products that you apply on it, but also what you eat. Eating oily and junk products show their mark on the skin sooner than later, therefore the trick is to stay away from them and indulge in green vegetables. Your skin will inevitably show the benefits soon.
Eat fruits: The benefits of eating green vegetables and fruits go hand in hand. Rich in antioxidants, fruits help in maintaining the luster of your skin.
Drink lots of water: Water has plenty of advantages and it takes care of the skin, health as well as hair. Drinking plenty of water during monsoon takes care of the skin and keeps the glow.
Related Tip: "Advantages of Skinboosters"
3943
people found this helpful
Near By Doctors

FCPS (SKIN & VD), MD (Skin & VD), DDV (SKIN &VD), MBBS
Dermatologist
Dr. Rameshwaram OPD Hiranandani Clinic,
Book Appointment
MBBS, MD - Dermatology, DNB - Dermatology & Venereology
Dermatologist
INURSKN - Skin & Hair Clinic,
Book Appointment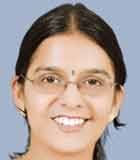 MBBS, MD-DNB
Dermatologist
Dr LH Hiranandani Hospital,
Book Appointment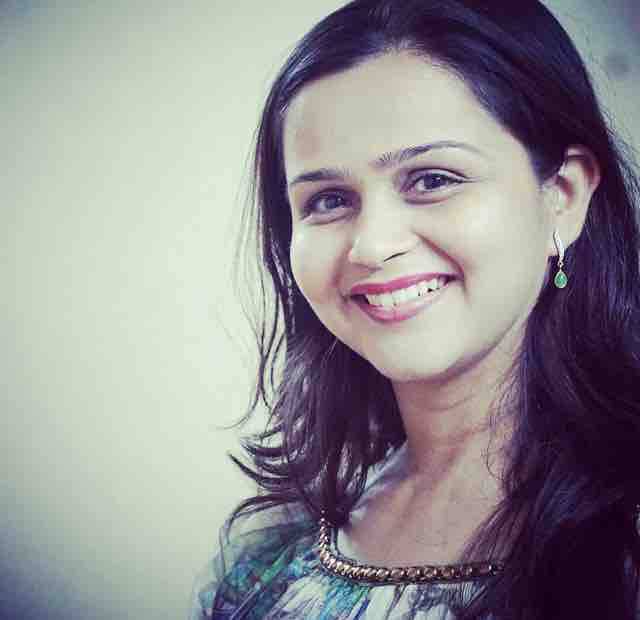 Diploma In Dermatology And Venerology And Leprosy (DDVL)
Dermatologist
Dr.Pallavi Sule OPD At Nahar Medical Centre,
Book Appointment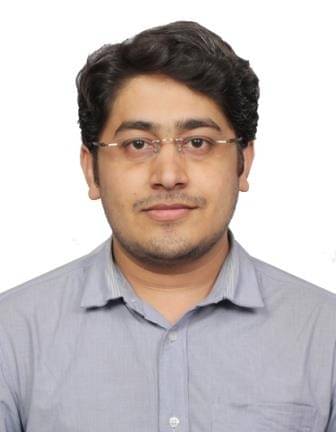 MD, DNB, FIDP, FIL
Dermatologist
Skin & Hair World Clinic, Bagwe Hospital,
Book Appointment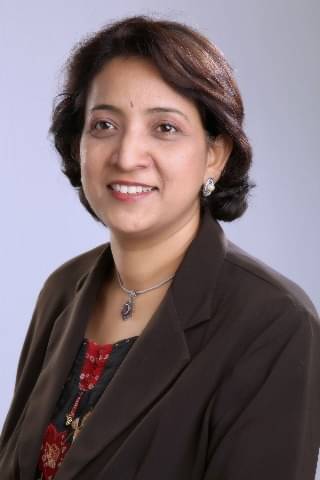 MBBS, DVD
Dermatologist
Dr. Gayatri's Cosmetic Clinic,
Book Appointment