Personal Statement
I?m a caring, skilled professional, dedicated to simplifying what is often a very complicated and confusing area of health care.Dr. Ketan Parmar is a Psychiatrist in Borivali East, Mumbai...
...more
I?m a caring, skilled professional, dedicated to simplifying what is often a very complicated and confusing area of health care.Dr. Ketan Parmar is a Psychiatrist in Borivali East, Mumbai and has an experience of 26 years in this field. Dr. Ketan Parmar practices at Swaminarayan Clinic in Borivali Eas- Mumbai Goel Hospital in Andheri East. Mumbai and Swaminarayan Clinic in. He completed MBBS in 1986.M.D Psychiatry in 1990 and Doctors of Podiatric Medicine (DPM) in 1991.He is a member of Indian Psychiatric Society.Indian Association of Social Psychiatry.Indian Association of Suicidology and Indian Association of Child & Adolescent Mental Health.You can get the phone number of Dr. Ketan Parmar on www.lybrate.com
More about Dr. Ketan Parmar
A long-time member of the Indian medical association, Dr. Ketan Parmar is a well renowned psychiatrist with over 30 years of experience. A well- recognized person in his profession, he completed his MBBS from Bombay University prior to attending T.N Medical college where he completed his DPM and M.D in Psychiatry. He is a valued member of various prominent medical associations, some of which include Indian Association of Suicidology, Indian Association of Child & Adolescent Mental Health and Indian Psychiatric Society. You can avail Dr. Ketan Parmar's services in Swaminarayan Clinic & Nursing Home in Borivali and in Mumbai Goel Hospital in Andheri East. Apart from being a certified psychiatrist he has delved into the fields of Child, Geriatric and Forensic Psychiatry. Dr. Parmar was awarded the President's Award for presenting paper at 22nd Annual Conference of Indian Psychiatric Society in 1991. With allied interest in sexual psychology, Dr. Parmar inculcates techniques like Cognitive Behavioral Therapy, Anger management therapy and Obsessive Compulsive Disorder treatment to aid his patients.
Info
Education
M.D Psychiatry - T. N. Medical College - 1991
DPM - T. N. Medical College - 1990
MBBS - Bombay Uninersity - 1986
Languages spoken
English
Hindi
Awards and Recognitions
Won President's Award for Paper Presented at 22nd Annual Conference of Indian Psychiatric Society (West Zone
Professional Memberships
Indian Psychiatric Society
Indian Association of Social Psychiatry
Indian Association of Suicidology
Indian Association of Child & Adolescent Mental Health
Location
Book Clinic Appointment with Dr. Ketan Parmar
B-106,1st Floor,Priya apartment,Opp.Vyas Chemist,Between Carter Road No.3 & 4, Main Carter Road,

,

Mumbai
Get Directions



Consult Online
Text Consult
Send multiple messages/attachments. Get first response within 6 hours.
7 days validity
•
₹300 online
Consult Now
Phone Consult
Schedule for your preferred date/time
15 minutes call duration
•
₹500 online
Consult Now
Video Consult
Schedule for your preferred date/time
15 minutes call duration
•
₹1000 online
Consult Now
Services
Submit Feedback
Submit a review for Dr. Ketan Parmar
Your feedback matters!
Write a Review
Patient Review Highlights
"Prompt"
1 review
"Very helpful"
4 reviews
"Professional"
1 review
"Caring"
1 review
"Helped me impr..."
1 review
Reviews
Yadaiah
Dec 6, 2016
I found the answers provided by the Dr. Ketan Parmar to be professional. Can I take during my xamz?
Rakesh
Nov 20, 2016
I found the answers provided by the Dr. Ketan Parmar to be very helpful. Than u sir
Shashwat Pandey
Dec 6, 2016
Dr. Ketan Parmar provides answers that are very helpful.
Feed
Bipolar disorder is also known as manic depression. This usually sets in low and high moods in a person along with changes in energy and sleep.
People with bipolar disorder tend to have periodical changes; sometimes they are over happy and other times they might feel sad, depressed and hopeless. Between these changes they are normal. The highs and lows are considered as extreme poles of moods, thus the name bipolar disorder.
Manic term is used when a person with bipolar disorder is highly excited and feels confident. Also, feelings of irritability and recklessness along with irrationality might occur. Some people with mania might have a hallucinations that is they see and hear things that are not there, along with delusions.
The term hypomania is used to describe mild symptoms of mania, in which a person does not have hallucinations and delusions and the symptoms do not interfere with their daily life. Similarly, the term depressive is used to describe a person's time when they feel depressed or sad.
Symptoms of Bipolar Disorder
The highs and lows in a bipolar disorder do not follow any set pattern. One might feel manic or depressed for hours or days or weeks, months and even years together, before they actually switch to a happy mood. The severity depends from person to person and also changes with time by becoming less or more severe.
Symptoms of mania or the high are extreme excitement, change from being happy to angry and irritable along with restlessness, speech is rapid with low concentration, less sleep and increased energy, grand plans, alcohol and drug abuse and impulsiveness.
Symptoms of low or depressive phase are lethargy, worthlessness, feeling of sadness and hopelessness, lowered concentration, irritability, loss of sleep or excessive sleeping, loss of appetite and suicidal tendencies.
Diagnosis of Bipolar Disorder
In case someone exhibits symptoms of bipolar disorder, then talking to a psychiatrist or a doctor helps. Doctors ask questions related to the mental illness and the associated concerns. Diagnosis is basically recognizing the symptoms of the person, whether they are due to some underlying cause or mood swings because of excessive alcohol. The symptoms have to be noted and the duration, for which they last along with the severity should all be noted. The most obvious symptoms are that of lows and highs in mood and changes in behavior, energy, sleep and thoughts.
Consulting a doctor or talking to family and friends helps to differentiate the symptoms of bipolar disorder from unipolar disorder.
Treatment
2773
people found this helpful
While most children share a strong bond with their parents, especially the mother, some infants are unable to establish lasting relationships with their parents or caregivers. This is known as attachment disorder. It is a rare yet serious condition as it affects the child's relationships at a later stage and also triggers delinquent behavior. Children, who have been abandoned, orphaned or are victims of abuse are the most vulnerable to this condition.
What causes attachment disorder?
The exact cause for attachment disorder is not yet understood. However, researchers have put together a number of viable hypotheses for this. One such hypothesis suggests that when needs of a child are ignored or when he begins to feel unwanted, the child begins to expect hostility, negativity and rejection. This is a learnt response and the child begins to feel that his needs are unwanted. With time, these responses make the child untrusting and he withdraws into himself to avoid social contact. This affects the development in the brain and causes attachment problems that affect the child's personality and future relationships.

Risks associated with it
Some children are at a higher risk of attachment disorder than others. This includes
Children living in orphanages or other such institutes
Children whose caregivers are changed frequently
Children who have had prolonged hospitalization
Neglected children
Children who have suffered from physical, sexual or verbal abuse
Children living in extreme poverty
Children born to parents with mental conditions or anger management problems
Children born to a mother suffering from post partum depression
Symptoms
There are two types of attachment disorders; inhibited and disinhibited.
Inhibited attachment disorder: Children suffering from inhibited attachment disorder are likely to be:

Detached
Withdrawn
Unresponsive to comforting ie. they shun all types of relationships and generally do not get along with their peers or caregivers.

Disinhibited attachment disorder: On the other hand, children suffering from disinhibited attachment are likely to:

Seek attention
Display inappropriate behavior
Frequently break social boundaries
Be inappropriately familial and attached to selective figures.
Additionally, children suffering from either type of attachment disorder are manipulative, destructive, moody and lack compassion and remorse.
Effects of attachment disorder
If not managed properly in its early stages, this disorder can continue into adulthood. This leads to:
Relationship problems with peers, friends and family members
Low self esteem
Depression
Anger management
Academic problems
Unemployment
They are also at a high risk for drug abuse and alcohol addiction

If you wish to discuss about any specific problem, you can consult a psychologist.
2584
people found this helpful
Mental illnesses refer to an extended range of health disorders related to the mental condition of an individual, which affect the health, mood and behavior of that person. Depression and anxiety, eating disorders, addictive behaviors, schizophrenia, etc. are the different types of mental illnesses. Mental illnesses can create a lot of trouble in the normal functioning of the day-to-day activities of a person's life.
Here are some of the common treatment options available for relieving mental illnesses.
Medications: Antidepressants, anti-anxiety medications, mood-stabilizing medications, antipsychotic medications are some general types of psychiatric medications prescribed by the doctor, which can be consumed depending on the condition one is going through. Although these medications do not cure the person completely, it helps in improving the condition.
Psychotherapy: This type of therapy involves talking to a mental health provider about your condition and other related issues. In other words, it is also called talk therapy. It helps a person to cope up with his/her stress. The duration of such a treatment varies. It may either take a few months or even longer, if required. This therapy can be carried out in a group, with family members or even face to face with the therapist.
Brain stimulation treatments: When the medications and psychotherapies fail to work in treating mental illness, this treatment is applied. It involves procedures such as electroconvulsive therapy, transcranial magnetic stimulation, deep brain stimulation and vagus nerve stimulation.
Hospital and residential treatment programs: In extreme cases of mental illness when a person becomes a threat to himself/herself, it is recommended that he/she be hospitalized to a psychiatric hospital.
Substance abuse treatments: Substance abuse and mental illness go hand in hand. It worsens the condition of mental illness in an individual, if he/she cannot restrict the consumption of alcohol or drugs. In such circumstances, an individual needs to talk to the doctor regarding the treatment options for stopping substance abuse. If you wish to discuss about any specific problem, you can consult a Psychiatrist.
2922
people found this helpful
There is a distinct relationship between sleeping disorders and your emotional health, both influence each other. Insomnia is a common sleeping disorder, which is generally caused due to stress and tension. Depression and anxiety also account for insomnia. It has been proven by research that people who experience sleeplessness or cases of insomnia are at a higher risk of depression and similar psychiatric disorders.
Insomnia is an important factor which causes depression and many people affected by it commit suicide. Researchers have found dysfunctional activity in the area of the brain where emotions are processed and regulated, among people with insomnia. Their study explains the mechanism by which insomnia affects and influences emotions in people, which leads to depression and other disorders.

The ways in which insomnia affects your emotions
There is a clear difference in the brain activities of people with insomnia when compared with normal people who get good sleep. There is usually a great difference between the activities of the amygdala, which are neurons in the temporal lobe of the brain. The amygdala is very important in regulation and processing of emotions.
Insomnia disrupts the ability of the brain to process negative emotions.
Neural change and problems with regulating emotions are also caused because of insomnia.
Insomnia disables the ability of judging or sensing any kind of emotion by looking at the face of a person. It is difficult to judge emotions such as anger and sadness in people suffering from insomnia. This impairment occurs more in women.
Insomnia and similar sleeping disorders affect our inhibition and disrupt our impulse control mechanism. An insomniac person is likely to develop increased impulsiveness to negative stimulus.
People suffering from insomnia develop a perception towards negative stuff and perceive most things in a negative way, rather than looking at the bright side which a normal person tends to do. People affected by insomnia are characterized by a negative mood and are pessimists in nature.
A sleep deprived or insomniac patient shows greater activity around the limbic area of the brain. This is the area where major emotional regulation and processing are undertaken.
A person suffering from insomnia develops a cranky personality. The patient is in an irritable mood and is triggered by the slightest and pettiest of circumstances. An insomniac patient is also characterized by swinging moods, high temper and general fatigue, which result due to lack of sleep.
Insomnia is a sleeping disorder which directly affects a person's emotions and the processing and regulation of emotions. There is a direct and important link between insomnia and emotional disorders. If you wish to discuss about any specific problem, you can consult a doctor and ask a free question.
2925
people found this helpful
Therapy is an ideal way of freeing your mind over a talk session with a therapist. Here are 10 reasons you should try therapy for a better health of mind.
Therapy is for everybody: Therapy is not for crazy people with mental illness. It is good for anybody and everybody who wants to gain peace of mind.
It is easier to talk to a stranger about some matters, than a friend: Only a stranger has the ability to recognize an irregularity in you, which your friends cannot. Therapists can dig into matters deeply and arrive at different conclusions.
You get to learn more about yourself: During therapy, you talk about stuff and come to different realizations about things, which you never thought or cared about before, which allows you to discover a new side of yourself.
You can get out of your comfort zone: Before going for therapy, you may feel awkward or strange to sit with a stranger and discuss personal matters. However, therapists are professionals and once you open up to them, you will be able to discuss everything with them comfortably.
You feel supported: There are many issues in life, which seriously affect you, but no one pays heed to them. Your therapist listens and discusses everything you have in mind. Finally, you are heard.
You develop better self-awareness: Therapy gives you a chance to stop for a moment and contemplate about certain areas of life, which you usually never cared about. What you never thought about might finally affect you, and you will try to improve on it.
You feel better: You may have serious issues and might be feeling troubled. The therapist gives you suggestions and when you leave the clinic, you are bound to feel much lighter and calmer.
You can focus on yourself: In the daily hustle bustle of life, you may be so occupied that you never get a chance to think about or focus on yourself. Weekly therapy gives you an hour, which is dedicated only to you to explore your feelings, thoughts and concerns about life.
You may be pushing down yourself: Ignorance of serious issues causes a negative effect on your life and health, as well in the lives of your dear ones. Therapy allows you to bring all these ignored issues to light and after recognizing them properly, you can improve upon them.
Smart, successful people believe in therapy: Therapy is for strong people who have the courage to approach a stranger with their personal issues. Majority of smart and successful people recognize the benefit of therapy and undergo the same for their own benefit.
Therapy is very effective and allows you to express yourself honestly and benefits you in many ways.
2517
people found this helpful
What is Schizophrenia?
We all know it as a debilitating mental illness that plagues people across the globe. Schizophrenic patients often feel like they are being overtaken by situations and events that are beyond their control. They may complain of seeing people who are not there or hearing voices where there are none. This happens because the neurotransmitters in the brain of the patient do not function appropriately. There are various types, causes and symptoms of this disease. Read up to know more.
Symptoms: Psychotic symptoms like delusion are common in patients suffering from this disease. Also, the patient may be severely blunted in the emotional sense and may bear a lost look and wear a feeling of loss or absence at all times. The thought process or cognition of the patient may also suffer in such cases. Poor concentration and lack of coordination are some symptoms of this kind of suffering. Hallucinations and distorted thought processes also characterise the patient to a great extent. The patient may also display certain typical symptoms like social withdrawal, extreme apathy, and lack of motivation. The patient will also be in an emotionally numb state once the delusions have lessened.
Causes: So what causes Schizophrenia, really? While no tests or conclusive examinations exist to pin point the exact diagnosis or cause of the disease, there are many factors that can contribute to the development and progression of the same. Hereditary factors play up in many cases while chemical imbalances in the brain also lead to this condition. The serotonin levels and the functioning of the neurotransmitters are the most significant causes of this disease, in such cases. Excessive abuse of drugs like LSD and cannabis can also contribute to this condition, while family relations and a dysfunctional environment can also lead to this disease.
Types: There are many different kinds of Schizophrenia. One of them is Paranoid Schizophrenia, which makes the patient highly suspicious. Disorganised Schizophrenia can lead to incoherence in speech and thought. Catatonic Schizophrenia can cause social withdrawal while Residual Schizophrenia can lead to a complete lack of motivation. Finally, Schizoaffective Disorder can lead to major mood swings.
The various kinds of Schizophrenia are characterised by varying degrees of mood swings, depression, paranoia and delusional thinking. The progression of the disease can be checked with the help of cognitive behavioural therapy, which can help in reprogramming the brain of the patient to a great degree. Rehabilitation programs as well as case management can help in the long run. But the key here is to recognise the symptoms early on and get the treatment or counselling started to reduce the symptoms and their spread.
4179
people found this helpful
The brain is not a stagnant realm fed with a granted quota of intelligence and memory at birth. It is always in a state of flux. Exercising your brain in various ways accelerates its ability to perform better. It is in your hands to have a sharper take on situations and occurrences. Playing games that require brainstorming, solving quizzes, crosswords or playing chess makes you feel rejuvenated and tired at the same time; the reason being activated brain cells. A healthy brain will affect your life decisions positively and you probably will think rightly before you leap.
Tips to exercise those brain cells:
1. Meditate and calm your mind: Ten minutes of meditation each day can help you get over anxiety. When your mind is at peace you think out pros and cons with enhanced insight. This composure reflects in each of your actions. Meditation demands your brain to be quiet when it is accustomed to work; you therefore have greater control over it.

2. Music can improve your brain abilities: Music is the best antidote for a sloppy brain. Music excites the neurons healing a bruised memory. It gifts you with clarity of thought. Apart from listening to music one must try to play a musical instrument. Teaching yourself things puts your mind through a strict regimen of constructive activities.

3.
Take out time to learn a new language:
We are paralyzed the minute our brain gives up. Due to several external and internal reasons each one of us is likely to suffer from cognitive disorders on being subjected to extreme pressure or
shock
. Trying to learn a new language motivate your brain cells to have a wider vocabulary, which further restricts your chances of brain damage.
4. Mental mathematics could better your intelligence: Calculators, computers and phones are ridding us of our ability to compute individual data. Computation and consolidation of data helps your mind to work faster with precision. So, you now know those lessons on mental mathematics in childhood were actually the key to a well-rounded brain.
5. Think of something novel: The more the number of neurons the merrier is your brain. Take pains to direct your mind on a novel track. Thinking beyond what is given and expected helps your brain grow new neurons. It builds up your creativity letting you discover more of your capabilities.
4551
people found this helpful
U may be having performance anxiety If it still happens then take tablet paxidep cr (12.5) 2 hrs before intercouse
1
person found this helpful
Naltrexone is available as NALTIMA or NODICT (50 mg) , take half tablet in morning , Rarely it can cause jaundice in some patients
7
people found this helpful
There is currently no specific treatment for HPV infection.However, the viral infection, more often than not, clears to undetectable levels by itself.According to the Centers for Disease Control and Prevention, the body's immune system clears HPV naturally within two years for 90% of cases ,However, experts do not agree on whether the virus is completely eliminated or reduced to undetectable levels, and it is difficult to know when it is contagious.
1
person found this helpful
View All Feed
Near By Doctors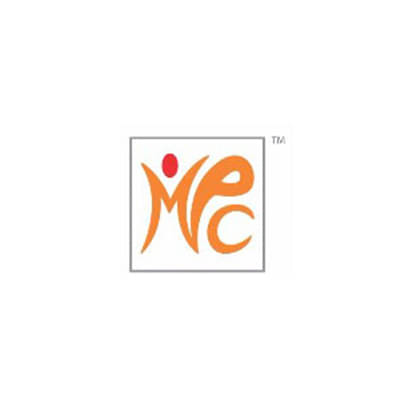 Psychiatrist
Mumbai Psychiatry Clinics - Dahisar,
Book Appointment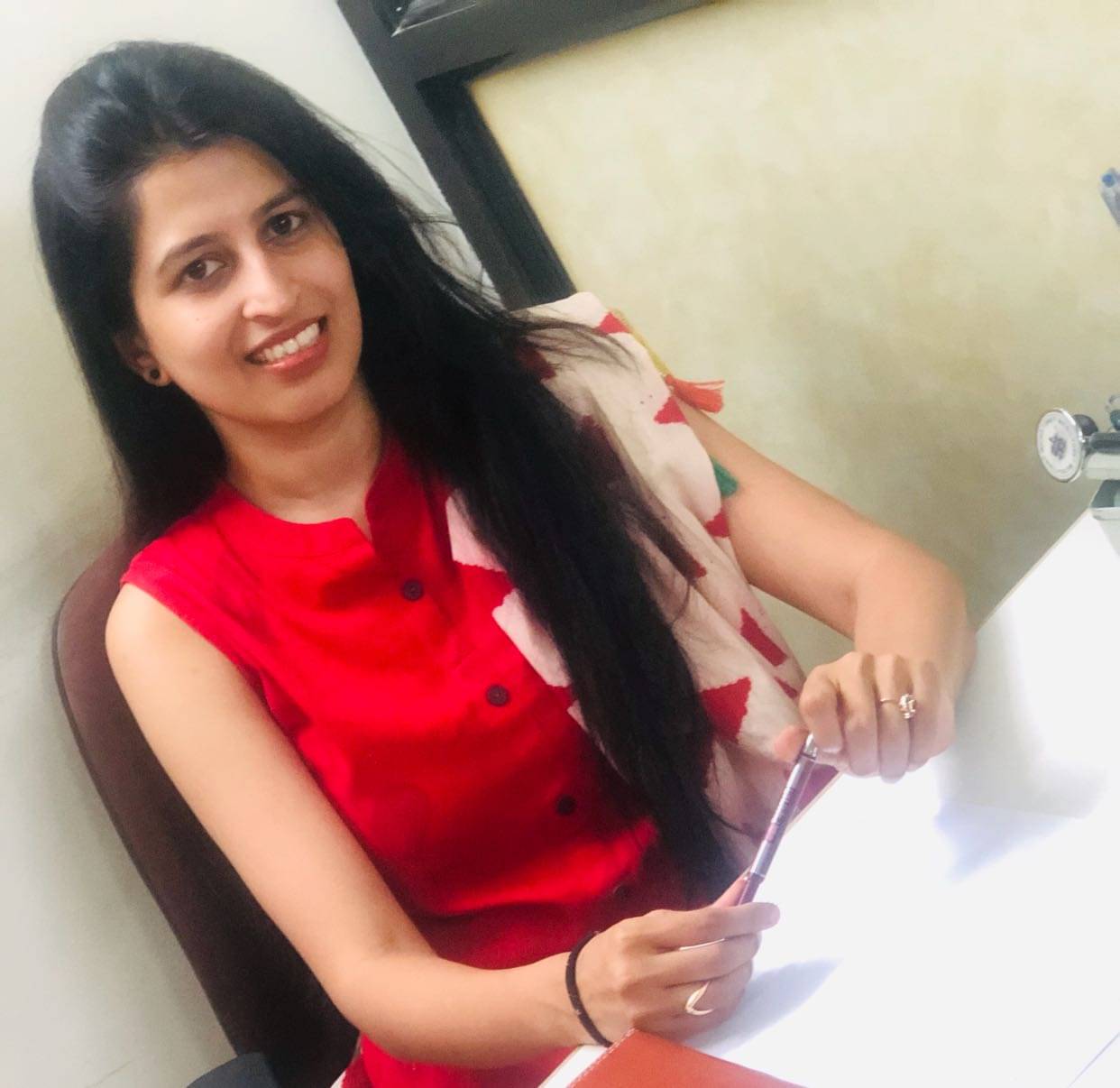 MBBS, MD - Psychiatry
Psychiatrist
Book Appointment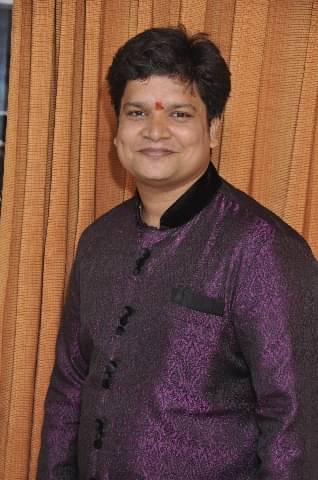 DNB (Psychiatry), DPM, MBBS
Psychiatrist
Book Appointment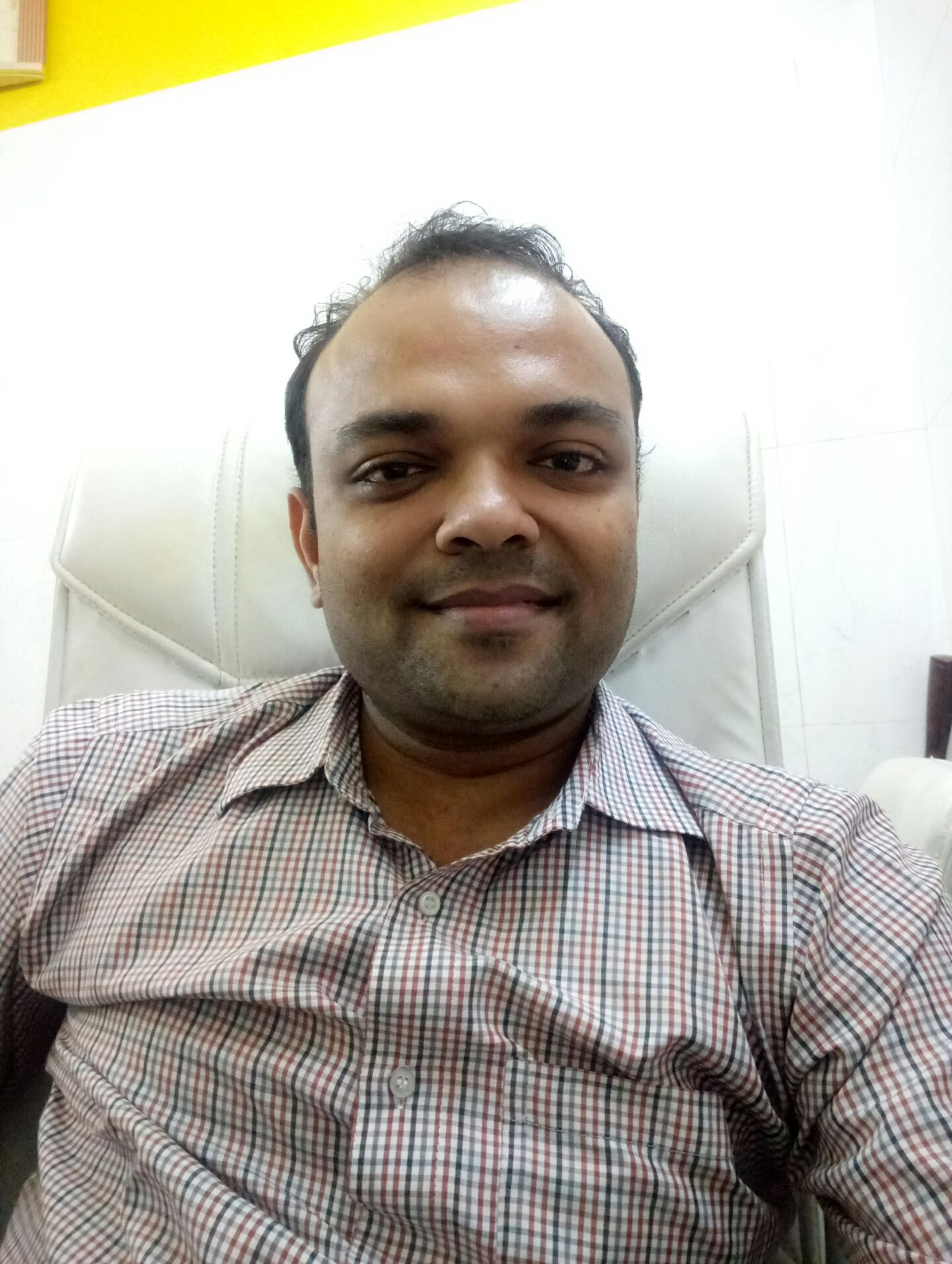 MD - Psychiatry, Diploma in Psychological Medicine-DPM, MBBS Bachelor of Medicine and Bachelor of Surgery, Post Graduate Diploma in Sexology, Certificate Course in Sex Therapy and Counselling
Psychiatrist
Sahajanand Mind Point Mental Welleness Clinic,
Book Appointment

MBBS Bachelor of Medicine and Bachelor of Surgery, MD Psychiatry, Diploma in Psychological Medicine, Diploma in Transpersonal Regression Therapy Tasso
Psychiatrist
Book Appointment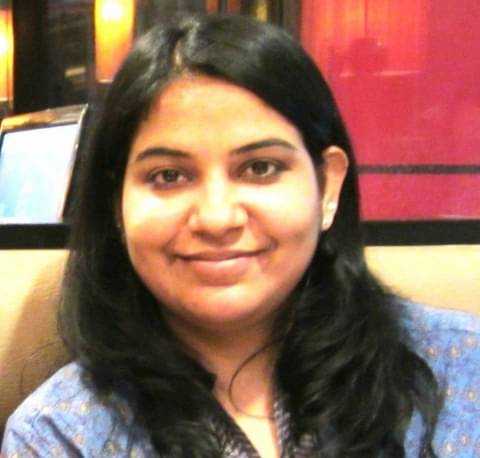 MBBS, MD - Psychiatry
Psychiatrist
Book Appointment