Videos (1)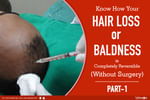 How your hair loss or baldness is completely reversible (non-surgically)
Having deeply researched hair loss, I have devised a solution to promote hair growth. I would like to share with you how it happens in two parts.
Here's part 1
Is your hair fall normal or abnormal (excessive)?
Average daily normal hair fall is 100-150 and anything above that are considered abnormal hair fall.
What causes abnormal hair fall?
Males: males pattern hair loss (most common cause), telogen effluvium, stress, smoking, etc.
Females: chronic telogen effluvium (most common cause), female pattern hair loss, pregnancy-induced, stress, due to medicines like cancer therapy, cosmetic procedures - straightening, rebonding etc,
How does hair loss affect us?
Destroys looks and confidence
Affects social life
Causes inferiority complex
What are effective and scientifically proven treatments for hair loss?
Medicines (solutions):
Surgical:
Non-surgical:
Apart from this, multivitamins, stem cell therapy and various other treatments done have no scientific proof for giving best results.
What is the best non-surgical treatment?
'innovative prp' with derma roller is by far the most effective (research method by Dr. Jeetendra khatuja).
What is prp?
Platelet-rich plasma (prp); an autologus solution (made with patient's own blood) hence it is completely safe and with no side effects. Prp is an effective concentration of multiple growth factors (present in platelets like pdgf, vegf, egf, etc) which stimulate hair follicles to grow.
How does prp work?
Prp contains a high concentration of special cells called platelets (with multiple growth factors) in prp stimulate roots of hair follicles to promote hair re-growth.
During hair loss, the length and diameter of hair reduce and hair enter a 'resting stage' or 'arrested growth stage'. When an enough number of hair enter this stage, scalp becomes visible producing 'baldness'.
Prp causes a shift of hair follicles from 'resting stage' to 'active growth stage', thereby reverses the process of hair loss.
How is prp prepared?
There are various methods for preparing prp, but most of these methods are not effective.
The unique method developed by Dr. Jeetendra khatuja is called 'innovative prp' or iprp.
We draw 8ml of patient's blood and process it in special tubes with the help of centrifuge machine. The method has been standardised over the years for best results.
How prp is given?
Under all safety precautions, the treatment area is numbed under local anesthesia and prp is injected to cover the whole bald area.
What are the risks and side-effects of prp?
There are no risks or side-effects involved since prp is prepared from your own blood.
How long does prp treatment take?
Preparation of prp takes 15-20 minutes and actual treatment takes 10-15 minutes, so the whole treatment takes about 30-40 minutes only.
This is followed by a derma roller treatment, which is explained in part 2.
'consult'.
read more
Personal Statement
Work Hard in Silence, Let Success Make All the Noise
...more
Work Hard in Silence, Let Success Make All the Noise
More about Dr. Jeetendra Khatuja
Dr. Jeetendra Khatuja, the founder of this clinic, is National Board certified Dermatologist with DNB degree and Fellowship in Cosmetology and Dermatosurgery. He is one of the best Skin specialist and Hair Specialist(Trichologist) in Mumbai (Andheri and Bandra west). He is well trained internationally and certified injector of Botox and dermal Fillers for Lip enhancement,Under eye dark circles(Tear trough),Nose reshaping,Cheek and Chin augmentation, Anti-aging and Face & Body sculpting. Hair loss treatment and vampire facelift with I-PRP, Thread lift for face ,Abdominal thread lift, Cosmetic Ear lobe repair, Scar revision surgeries, Aesthetic Lasers for hair removal, tattoo removal,Acne & Acne Scar treatment and Face glow ,Face lift ,Face rejuvenation are his expertise. I-PRP (innovative PRP) is his research method for hairfall and hair loss treatment and vampire facelift. He has done extensive research for years together in the field of trichology (the science of hair) and various treatment modalities available for hair loss. His keen interest in finding the best non-surgical treatment for hairfall and hairloss stimulated him to take platelet rich plasma (PRP) as his research topic during his post graduation days. After extensive research of trying various methods and consulting the best trichologists in the world like Dr. Rodney Siniclair Prof. from Melbourne, Australia and many other National and International trichologists, he finally developed his own method of PRP preparation (I -PRP or innovative PRP) to give best results. Dr. Jeetendra Khatuja has written complete thesis book on PRP with Dermaroller( Microneedling)in which all his research details are mentioned. The research has been successfully accepted by the National Board of Examinations, New Delhi, and the board has awarded him with D.N.B. Degree for the same. Dr. Jeetendra Khatuja has found excellent results in hairfall and hair loss with his research method and he has been successfully treating many patients with hair loss (mild to a severe degree) at his private clinic. The doctor has also received formal training in advanced botox and fillers at various National and International workshops. He has also done a fellowship in Cosmetology & Dermato- surgery at Venkatcharmalaya (affiliated to the association of cutaneous surgeons in India-ACSI) under famous hair transplant surgeon & Dermato- surgeon, Dr. Venkataram Mysore from Bangalore who is internationally known for his work in this field. Dr. Jeetendra Khatuja has mastered his surgical skills for cosmetic ear lobe repair, mole excision, lipoma and cyst excision, skin grafting for vitiligo, scar revision surgery, etc. Cosmetic are lobe repair is a special area of interest and he has successfully treated many complicated earlobe tears. He has experience of handling various cosmetic procedures involving lasers, botox, and fillers for Lip enhancement,Lip reshaping, Tear trough corrections,Nose reshaping,facial sculpting, chemical peels, cosmetic surgeries including mole removal, ear lobe repair, skin grafting, radiofrequency and electrocautery surgery for skin tags and other indications.
Info
Education
DNB (Dermatology) - Dr. R. N. Cooper Hospital, Juhu,Mumbai - 2013
Fellowship in Dermatological Laser Surgery - Venkatcharmalaya, Bangalore - 2013
Fellowship In Cosmetic Dermatology - Venkatcharmalaya, Bangalore - 2012
Diploma in Venerology & Dermatology (DVD) - Rajendra Institute of Medical Sciences, Ranchi - 2010
MBBS - DY Patil Medical College, Kolhapur - 2008
Languages spoken
English
Hindi
Awards and Recognitions
Acceptance of Dessertation by National Board of Examinations(New Delhi) on PRP(Platelet Rich Plasma) in Male Pattern Hair Loss - 2014
Fellowship in Cosmetology & Dermatosurgery - 2012
Award Paper At ACSI(Association of Cutaneous Surgeons of INDIA) - 2011
Professional Memberships
Indian Association of Dermatologists Venereologists and Leprologists (IADVL)
Maharastra Medical Council
Association of Cutaneous Surgeons of India (ACSI)
Location
Book Clinic Appointment with Dr. Jeetendra Khatuja

C/O Pushpa Hospital, First Floor Nebula Tower, Opposite HDFC Bank, 4Th Cross Road Lokhandwala Complex

,

Andheri West, Mumbai
Get Directions





+2



C/O Smc Medical Center,Link Corner Mall, Behind KFC, Linking Road, Bandra West

,

Mumbai
Get Directions





Consult Online
Text Consult
Send multiple messages/attachments. Get first response within 6 hours.
7 days validity
•
₹300 online
Consult Now
Phone Consult
Schedule for your preferred date/time
10 minutes call duration
•
₹500 online
Consult Now
Video Consult
Schedule for your preferred date/time
10 minutes call duration
•
₹800 online
Consult Now
Services
Submit Feedback
Submit a review for Dr. Jeetendra Khatuja
Your feedback matters!
Write a Review
Patient Review Highlights
"Sensible"
1 review
"Very helpful"
2 reviews
"Thorough"
1 review
"knowledgeable"
1 review
Reviews
Shailee Bharatia
Dec 7, 2018
This was my first experience with any sort of cosmetic procedure or treatment and I am very glad I did it under doctor Khatuja, he gave an in depth consultation before I decided to go for the procedure and he was very patient while guiding me about the procedure . He made sure the treatment is done in two parts so I wasn't scared and we could determine how much filler was required. The first day I was a little nervous but doctor was very well informed and explained everything step by step . The procedure was very quick and painless and was done with precision , I was very satisfied with the first session itself and experienced no swelling . After two weeks my second session was completed and that went by even faster , the results were prominent and luckily I experienced no swelling or major pain, doctor explained every step to make sure I knew what was happening and that helped reduce my fear . Overall I am happy and would recommend the doctor.
Daria
May 10, 2018
I visited Dr. Jeetendra's office to have an odd looking mole removed from my face. I've never had any moles removed before so I was freaking out but Dr.Jeetendra put me at ease at once. He made me feel comfortable, was very nice and caring. I only visited Aska Aesthetic Clinic twice, but this was more than enough to conclude that Dr. Jeetendra is very professional, observant and experienced in what he does. His staff is efficient and friendly. It's been almost a week since I had my mole removed and the healing process is going very well thanks to Dr. Jeetendra's amazing skills, exceptional knowledge and superb care. I feel very lucky to find this clinic and I would highly recommend Aska Aesthetic and Dr.Jeetendra's services to anyone!
V.B.Manian
Apr 15, 2016
Dr. Jeetendra Khatuja, Skin Specialist, whom I consulted, knows his subject well & is spot on when identifying the root cause/s of his patient's ailment & prescribing remedies forsame. I wish him all success in his future endeavours in the human health sector :)
Priya
Dec 15, 2018
I was suffering from severe acne and within a month later after the treatment i noticed a huge difference dr.jitendra is one of the best skin dr i have met by far.I am extremely satisfied and happy with the treatmen i would highly recommend.Thankyou so much dr.
Pravin Zagde
Dec 23, 2015
Very attentive doctor. His diagnosis at the root cause of my condition helped me to get rid of conditions which i was suffering.
Raunaq Ranka
May 17, 2017
Understands the patient's problem and accordingly goes about the treatment.
Verified
Feb 12, 2019
Very clearly communicated with me. His knowledge is awesome.
Manoj B Sodha
Dec 30, 2015
Proffessional who u can really trust on
Verified
Mar 4, 2018
Very good doctor
Verified
Jan 11, 2019
It was good.
Verified
Apr 2, 2018
So far good
Suraj Bhan
Nov 30, 2018
Excellent
Feed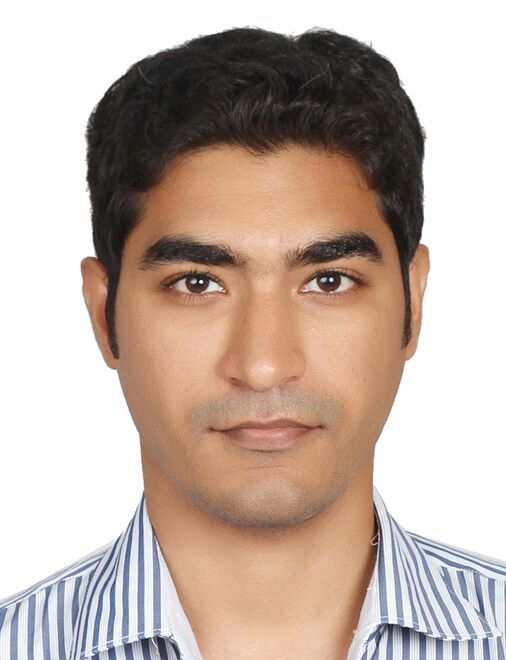 DNB (Dermatology), Fellowship in Dermatological Laser Surgery, Fellowship In Cosmetic Dermatology, Diploma in Venerology & Dermatology (DVD), MBBS
If stressed, consuming certain food and medications can trigger skin rashes. This kind of rash is called hives. It is also known as urticaria. Anyone can be affected by hives, at least 20% of people are affected by hives at some time or the other in their lives. The itching could be severe or mild. It starts as a patch of scaly white skin that develops into red welts over time. To make sure the itching does not worsen, scratching, emotional stress, alcoholic drinks and exercise should be avoided.
Symptoms:
Itchy bumps that are raised and are either red or flesh coloured
If the hive is pressed in the middle, the skin whitens this symptom is called blanching.
The hive formation can appear anywhere, disappear and then reappear somewhere else.
Common Triggers:
Certain food like shellfish, eggs, peanuts and other nuts
Insect bites or stings
Physical causes like pressure, sun exposure, cold, exercise and heat
Latex
Blood transfusions
Pet allergens
Viral infections like the common cold, hepatitis and infectious mononucleosis
Certain plants like poison ivy and poison oak
Pollen
Treatment:
There is no distinct cure for hives. But you can control its symptoms in the following ways:
Antihistamines help in blocking histamines, which cause the allergy symptoms. Non sedating or low sedating Antihistamines will be mostly recommended by your doctor.
If episodes of hives are several, it may require limited treatment with prednisone. Prednisone will be able to lessen the symptoms.
If the symptoms get severe enough so much so that it swells up your tongue and you have problem breathing, then the doctor might prescribe an epinephrine. However, these symptoms can mean another thing, an anaphylaxis shock. Epinephrine is the only treatment for an anaphylaxis shock.
Prevention:
If what caused hives to break out is figured out, then measures should be taken to avoid or eliminate the triggers.
Avoid eating food items that triggered the symptoms in the first place
If harsh soaps, frequent bathing cause hives, they should be avoided
Tight clothing should be avoided
If cold triggers hives, then wear warm clothing, wrap a scarf and do not swim in cold water.
Avoid sun exposure and wear sunblock
If a specific medication is causing the hives, inform your doctor.
In case you have a concern or query you can always consult an expert & get answers to your questions!
3802
people found this helpful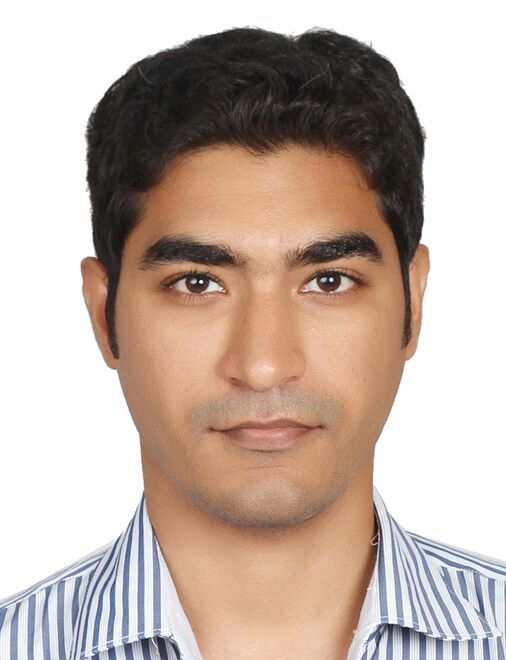 DNB (Dermatology), Fellowship in Dermatological Laser Surgery, Fellowship In Cosmetic Dermatology, Diploma in Venerology & Dermatology (DVD), MBBS
Among one of the most common skin conditions that affect many people all over the world is Acne. It is not a harmful or a dangerous condition, but is usually a cosmetic problem and may also sometimes be a symptom of underlying conditions.
What is Acne and what are its causes?
Human skin has follicles or pores in them through which hair comes out. The accumulation of a substance known as sebum within the pores of the human skin can sometimes clog these pores. When this accumulates, dead skin cells also get stuck in it and results in a swelling, which takes the form of a pimple like a crest due to bacterial infections. This condition is most prevalent among adolescents due to rapid hormonal changes in the body, although many adults and pre-adolescents have also reported this problem.
Here are some common issues and lifestyle factors which make you prone to acne.
Hormonal imbalance– This is probably the most common reason cited for acne as adolescents tend to be afflicted by this problem. In many cases acne goes away on its own after sometimes although in other cases it does stay. In adults, especially women it has been noticed that certain hormonal changes in the body may act as acne triggers. Some of the examples of hormonal imbalances may be:

PMS or period related triggers in adults and adolescent women

High testosterone levels in women

Excessive androgen in men and women

Hormonal problems due to PCOS (polycystic ovary syndrome) and others

Taking medicines or steroids that may cause hormonal changes

External factors such as using too much makeup – Excessive use of cosmetic products can cause issues within the skin by blocking the pores within the skin may induce acne, even if you do not have sebum related problems.

Diet – Research has proved that excessive oil consumption as well as having foods rich in fat can cause acne problems. Moreover, if you consume iodine in large quantities or for a long time, it results in irritation of the skin pores giving rise to acne.

Certain medications and drugs - Consumption of specific over the counter medicines like the ones containing bromide and use of recreational drugs like marijuana and cocaine can lead to the occurrence of acne as side effects.

Genetics - Certain genetic factors may also be responsible for someone being more prone to acne than others.

Diet - Consumption of high glycemic index food (food items which release glucose rapidly in blood) also aggravates acne.

Medications - Use of over the counter creams/ointments containing topical corticosteroids may also result in acne.
In case you have a concern or query you can always consult an expert & get answers to your questions!
3496
people found this helpful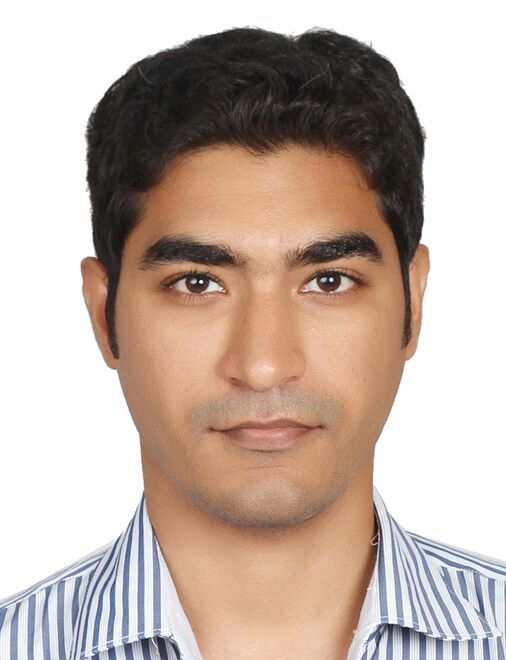 DNB (Dermatology), Fellowship in Dermatological Laser Surgery, Fellowship In Cosmetic Dermatology, Diploma in Venerology & Dermatology (DVD), MBBS
Ageing is often the harshest foe to the skin. The years will take its toll on the skin's tightness, resulting in loose saggy skin. However, there are many techniques which allow for the rejuvenation and tightening of the skin and help you get your youthful look back. Most of these are usually non-invasive or minimally-invasive and include creams, peels, dermabrasion and other such forms of treatment. One such method which has become quite popular is laser skin tightening.
What is Laser Skin Lightening?
As is evident from the name, this method uses a laser or an infrared light source of a specific wavelength to heat up the treated area. This method of treatment specifically heats up the collagen present under the skin and stimulates it to cause tightening. This treatment also encourages the growth of new collagen under the skin.
Benefits of Laser Skin Tightening:
Some of the benefits of laser skin tightening are mentioned below –
It works deep beneath the skin– While most other treatments make you look younger by treating the superficial layers of skin, laser skin tightening works by stimulating the collagen under the skin and thus works from way deeper, making it a more effective treatment. It can easily correct all forms of lines on your neck, forehead, eyes, wrinkles and blemishes.

Minimally invasive– There is no involvement of surgical tools and thus no incisions, stitches or even injections are used. Although the skin is heated up from beneath the surface with the help of a laser, it is still a minimally invasive procedure.

Less painful– Although the lower layers of the skin are heated up, the laser mechanism allows for the top-most layer of the skin to remain cool, thus lessening the pain and discomfort faced during the procedure.

Minimal downtime– Laser skin tightening is a minimally invasive process and is usually done on an outpatient basis. The total downtime is quite minimal and you can resume daily activities quite quickly after the procedure.

Lasts for longer– As the new collagen develops under your skin, the effects start to show in full swing in about a couple of months. You may at best need a follow up treatment to ensure that the best results are achieved. However, once the treatment is completed and the skin tightens, the effects do stay for quite a while. If you wish to discuss about any specific problem, you can consult a Dermatologist.
3470
people found this helpful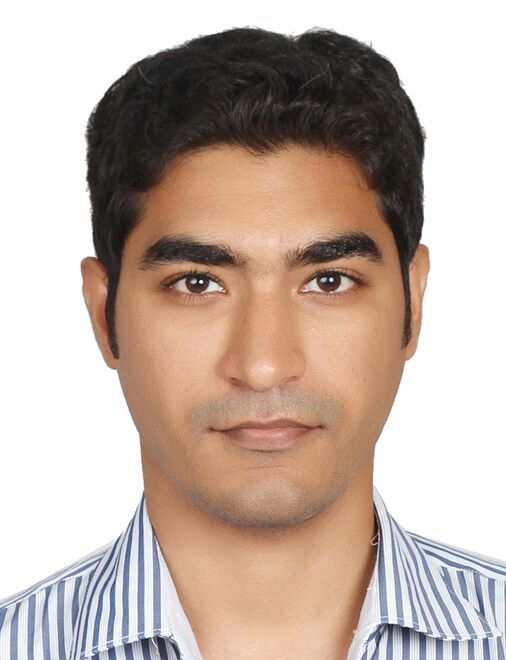 DNB (Dermatology), Fellowship in Dermatological Laser Surgery, Fellowship In Cosmetic Dermatology, Diploma in Venerology & Dermatology (DVD), MBBS
Skin care is an essential part of health and beauty. Though some of you may avoid or ignore it for a long time while giving in way to bring on crow's feet beside the eyes, thin lines on the forehead, and fine lines over the face, yet these all can be taken care of even in your 40s. If you realize that you need to care and deserve to look good always, it's never too late to start a skin health regimen.
These are the 7 tips you need to follow to make your skin look healthy and glowing when you are in your 40s.
Know your skin type
Whatever skin product you use, always make sure that it is made for your skin type. To know that well, you must know your skin type first. Skin is generally of four types namely oily, normal, dry and combination. Know yours to start right.
1. Washing: Wash your skin everyday. Use a mild face wash. Washing after you come home from an outing is an essential. Besides washing at bath time and washing your face at night before going to bed is also important. This keeps the derm pores on the face clean and prevents dust from piling and prevents acne and pimples.
2. Exfoliating: Exfoliation or scrubbing can be done as per your exposure to the outer world. In 40s your skin cells die sooner, and dead cells form a coat over the skin, which needs to be removed every week or so. Therefore, exfoliating the skin with a mild to normal scrubber in every 10 to 15 days is a good practice.
3. Toning: This keeps the skin healthy and compact as derm pores are tightened preventing entry of dirt and oil. Use a toner after every wash.
4. Moisturizing: A coat of moisturizer after toning is a must to keep the skin hydrated and prevent drying and wrinkling. Dry skin forms wrinkles faster, hence beware.
5. Wrinkle and anti ageing treatment: Use an anti aging cream or serum twice a day, preferably in the morning and at bedtime.
6. Under eye care: Care for your under-eyes and prevent dark spots and patches and the formation of crows feet. These obvious formations after 40 can be healed somewhat with daily care of skin around the eyes.
7. Lifestyle: Get enough sleep at least 6 hours in a day and drink lots of water to keep the skin hydrated and body detoxified.
2471
people found this helpful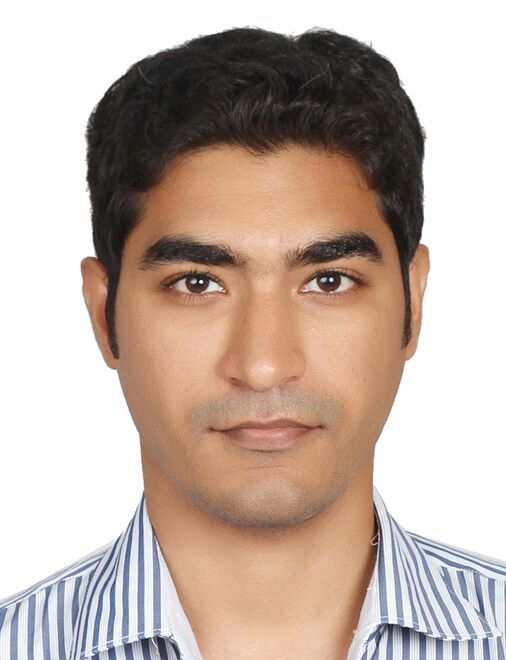 DNB (Dermatology), Fellowship in Dermatological Laser Surgery, Fellowship In Cosmetic Dermatology, Diploma in Venerology & Dermatology (DVD), MBBS
Facial hair in women can be an embarrassing and touchy subject. While people may notice it and avoid speaking about it, the stare that lasts for just a second longer on your face will be uneasy. It is time you get rid of it and stop grabbing more attention than you need:
1. Hide it: Some of the most common methods to hide facial hair are bleaching, threading, waxing, depilation or electrolysis. Each of these methods have their advantages and disadvantages. Bleaching, for example, masks the hair for a while and gives it a golden tinge which still makes it less visible. Threading or waxing has to be undertaken at periodic intervals and both may result in thicker hair growth in the surrounding areas. Women who are regular with their body care regimen can try these methods.
2. Destroy it: Use a tweezers to pull it out: This one mostly works on the instinct that you get when you see the hair. It works if you don't have too much hair and just a couple here and there that can be easily pulled out. Sterilize the tweezers with alcohol to avoid infection. You will have to grip near the root and give a firm pull to get rid of the whole thing. It is painful but if done right it can last 3-8 weeks before its replacement shows up.
3. Shave it: Yes, women do it too. Apply a shaving gel or foam and use a disposable razor to clip the hair. Though this is relatively less painful, hair growth afterwards is quite fast so you'll have to be careful to add it to your schedule often enough.
4. Try natural methods: It is slow but cheap and reliable. The visible effects of using natural ingredients for hair removal happens only over a period of time but the results are well worth the wait. Turmeric powder is an ancient remedy for facial and body hair - so much so that Indian brides follow a traditional 'haldi' routine before their wedding. Other natural ingredients you can try include gram flour (besan) and sugar was. You can also give a good rub with a pumice stone.
5. Try Electrolysis: It is the only permanent method but is tedious and requires multiple sessions. It is usually recommended if there are few thick hair limited to one part of body. In this method hair root is destroyed with the help of thin metallic probe connected to a machine through which electricity is delivered to hair roots.

6. Try a laser treatment: Laser is one of the most effective treatments for unwanted body hair. The bright beams of heat and light from the laser directly reaches the roots of the hair, removing it and preventing re-growth for a fair period of time. The downside is that it'll take a few months and prove to be expensive but the results can be well worth the wait as it can permanently remove hair. You may also need multiple sittings to destroy the hair growth completely. If peace of mind is your criteria, then go for it.
If excessive hair is stopping you from living and enjoying your life, consult a professional who can help you find a way.
4308
people found this helpful

DNB (Dermatology), Fellowship in Dermatological Laser Surgery, Fellowship In Cosmetic Dermatology, Diploma in Venerology & Dermatology (DVD), MBBS

DNB (Dermatology), Fellowship in Dermatological Laser Surgery, Fellowship In Cosmetic Dermatology, Diploma in Venerology & Dermatology (DVD), MBBS
Strect marks occur as the skin gets streched due to weight gain or at puberty and as it shirinks back it leave the strech marks. Send the picture so that I can guide you abouit the treatment.
3
people found this helpful

DNB (Dermatology), Fellowship in Dermatological Laser Surgery, Fellowship In Cosmetic Dermatology, Diploma in Venerology & Dermatology (DVD), MBBS
Hi lybrate-user, you can do chemical peels and laser for skin glow. Use sunstop 19 lotion in morning and afternoon for sun protection.
2
people found this helpful

DNB (Dermatology), Fellowship in Dermatological Laser Surgery, Fellowship In Cosmetic Dermatology, Diploma in Venerology & Dermatology (DVD), MBBS
Dark circles around eyes can be due to lack of rest to eyes, excessive eye strain, etc. Take 8-10 hours sleep daily and use fair eye cream at night and sunstop 19 lotion in morning.
4
people found this helpful

DNB (Dermatology), Fellowship in Dermatological Laser Surgery, Fellowship In Cosmetic Dermatology, Diploma in Venerology & Dermatology (DVD), MBBS
Hi lybrate-user, get hb, cbc, vit. D3, vit. B 12, thyroid profile checked and send the reports to detect cause for white hair. Start 5% mintop solution 1ml twice daily all over scalp for hair fall.
1
person found this helpful
View All Feed