Videos (7)
View All Videos
Personal Statement
Our team includes experienced and caring professionals who share the belief that our care should be comprehensive and courteous - responding fully to your individual needs and preferences.
...more
Our team includes experienced and caring professionals who share the belief that our care should be comprehensive and courteous - responding fully to your individual needs and preferences.
More about Dr. Jayanti Kamat
Dr Jayanti Kamat is a reputed gynaecologist based in Jogeshwari East, Mumbai for the last 23 years. She did her MBBS from Mangalore University, her MD in obstetrics and gynaecology from the prestigious Shivaji University in Kolhapur. Dr. Jayanti Kamat, in her rocketing career of 23 years has served in Assuta Hospital in Israel specializing in advanced infertility. Her relentless work spanning over two decades has won her a lot of recognition. Dr Jayanti Kamat has also over the years played an active role and been a member of the Indian Society for Assisted Reproduction (ISAR), AFG Federation of Obstetric and Gynaecological Societies of India (FOGSI), MOGS and AMC. Her practice is an ever flourishing one and she is available for consultations at Shrishti Fertility Care Center & Women's clinic in Jogeshwari East, Mumbai. Despite being at the top of her field, Dr Jayanti Kamat is accessible to all her patients and her friendly demeanour ensures that her patients open up to her, something which is extremely important in the medical field.
Info
Education
MBBS - Mangalore University - 1993
MD - Obstetrics & Gynaecology - Shivaji University - Kolhapur - 1996
Advanced Infertility - Assuta Hospital - Israel - 2009
Past Experience
Dr. R.N Cooper Hospital at Ex. Assistant Honorary Professor ( Obstetrician - Gynaecologist )
Languages spoken
English
Hindi
Awards and Recognitions
Asst. Honorary Professor At Hindu Uday Samrat Balasaheb Thackray General Hospital & Cooper General Hospital
Presented Many Papers At National OB/GY Conference
Professional Memberships
Indian Society For Assisted Reproduction (ISAR)
Federation of Obstetric & Gynaecological Societies of India (FOGSI)
MOGS
AFG
AMC
Location
Book Clinic Appointment with Dr. Jayanti Kamat

501, Hub town Viva, W. E Highway, Shankarwadi, Jogeshwari East

,

Mumbai
Get Directions





B 3/4, Satellite Classic Building, Caves Road, Jogeshwari Station Road, Jogeshwari East

,

Mumbai
Get Directions
Consult Online
Text Consult
Send multiple messages/attachments. Get first response within 6 hours.
7 days validity
•
₹250 online
Consult Now
Phone Consult
Schedule for your preferred date/time
2 minutes call duration
•
₹450 online
Consult Now
Video Consult
Schedule for your preferred date/time
3 minutes call duration
•
₹600 online
Consult Now
Health Packages
60 Days validity
•
Medicines included
₹5500
30 Days validity
•
Medicines included
₹1500
30 Days validity
•
Medicines included
₹2800
45 Days validity
•
Medicines included
₹3000
60 Days validity
•
Medicines included
₹5200
30 Days validity
•
Medicines included
₹3500
30 Days validity
•
Medicines included
₹2500
Services
Submit Feedback
Submit a review for Dr. Jayanti Kamat
Your feedback matters!
Write a Review
Patient Review Highlights
"Saved my life"
1 review
"Nurturing"
2 reviews
"knowledgeable"
29 reviews
"Very helpful"
39 reviews
"Helped me impr..."
6 reviews
"Well-reasoned"
10 reviews
"Sensible"
5 reviews
"Professional"
5 reviews
"Inspiring"
5 reviews
"Caring"
7 reviews
"Thorough"
1 review
"Practical"
4 reviews
"Prompt"
1 review
Reviews
Puskar
Apr 5, 2017
She is very patient with all herpatients. The best thing about Jayanti Kamat is that she prescribes limited no. of medicines. The delay periods issue was increasing day by day. Even in case of long queues, the staff was managing people in a very positive manner. It was so quite pleasant in the Shrishti Fertility Care Center & Women's clinic. The complete process of delay periods treatment was so painless and quick, and i am so relieved that I chose to consult her. I consulted a number of specialists but the way she treated me was the best
Pratik
Feb 6, 2017
Dr. Jayanti Kamat provides answers that are very helpful, knowledgeable and inspiring. Thank you so much mam.. definitely I will follow advice
Verified
Jan 14, 2017
Dr. Jayanti Kamat is very clear in her talk n she gave us proper guidance n counselling
Roony
Nov 6, 2017
Dr. Jayanti Kamat provides answers that are knowledgeable. its goid thx mam
Manish Kumar
Dec 8, 2016
Dr. Jayanti Kamat provides answers that are very helpful. So helpful answer
Shiva
Aug 15, 2017
Dr. Jayanti Kamat provides answers that are very helpful. Thanku ma'am.
Ankit Gupta
Apr 7, 2018
Dr. Jayanti Kamat provides answers that are very helpful. Thanku
Krishi
Dec 30, 2016
Dr. Jayanti Kamat provides answers that are very helpful. Thanks
Feed
Shared 2 days ago • Featured Tip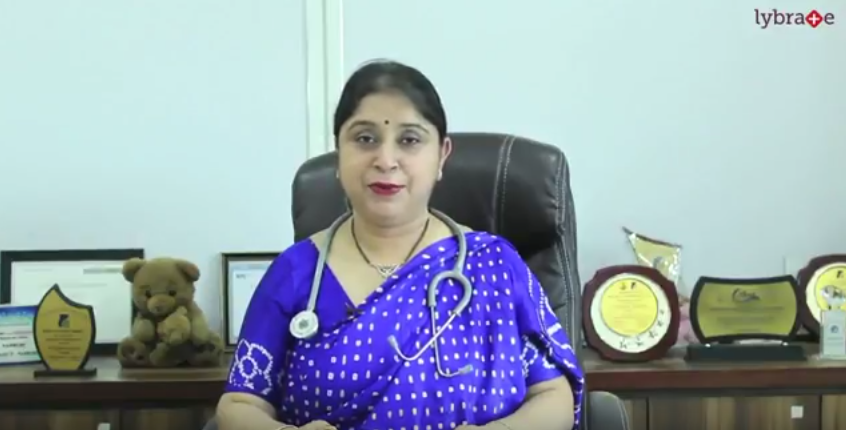 An ultrasound can be used for a variety of reasons during pregnancy. Depending on the trimester of pregnancy , purpose of ultrasound differs. The primary purpose of the same is to image the developing baby as well as the mother's reproductive organs.
2540
people found this helpful
Shared 2 days ago • Featured Tip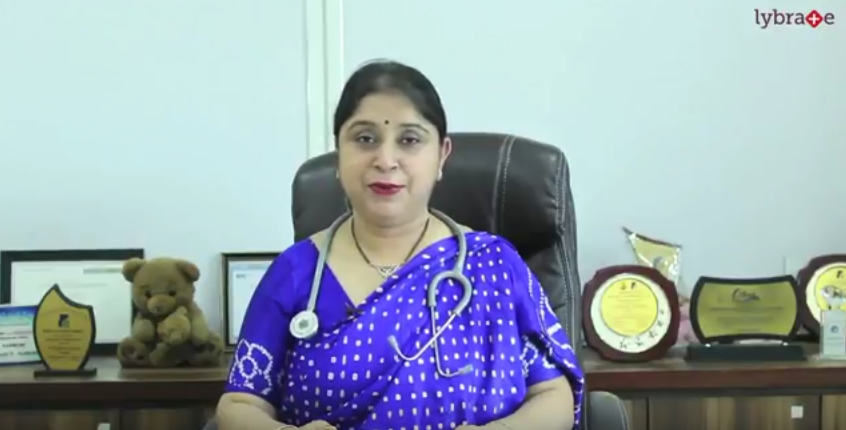 Hysterolaparoscopy is an effective and safe tool in evaluation of infertility, particularly for detecting adnexal adhesions , peritoneal endometriosis and septum in the uterus. Also it can detect various structural abnormalities in multiple sites like tubes,pelvis and the uterus in the same sitting in patients.
3108
people found this helpful
Shared 2 weeks ago • Featured Tip
While genital infections are an uneasy topic to discuss and seek treatment for, ignoring them leads to severe complications like infertility and even death. Most of these can be treated with a regular course of antibiotics and some topical treatment when identified early. Genital infections can be broadly classified into sexually transmitted and non-sexually transmitted. Read on to know some more common infections in both the categories.
Sexually transmitted diseases:
Chlamydia: Caused by the bacteria Chlamydia trachomatis, it is the most common STD and affects about 10% of 20 to 30 year olds. It is often asymptomatic, but in few cases, there could be increased vaginal discharge. Left undetected, it can lead to pelvic inflammatory disease (PID) and subsequently infertility.
Gonorrhea: The bacteria Neisseria gonorrhea causes this STD, which is very common. There could be some irritation or discharge, but is mostly asymptomatic. Like Chlamydia, if not treated, it can lead to PID and infertility.
HIV: The most dangerous of all, it causes AIDS, with immunosuppression as a major effect and affecting overall health. The women affected by HIV are more prone to candida and other genital infections.
Genital warts: This viral infection is caused by human papilloma virus (HPV) and manifests as multiple warts on the vulva, vagina, and cervix and can cause cervical intraepithelial neoplasia (precancerous).
Genital herpes: This virus again causes multiple small vesicles and ulcers around the vagina, painful urination, and swelling of the lymph nodes. Caused by type 1 herpes virus more commonly than type 2, it has a high chance of recurrence.
Trichomonas: This STD manifests with very few symptoms and can go undetected for a long time. It can lead to PID and infertility.
Syphilis: Caused by Treponema pallidum, there are 3 stages. The primary stage presents with an ulcer. The secondary presents with a rash, multiple genital warts, and oral warts/ulcers. It then goes into a latent phase and may subside without progression. In some cases, it reaches the tertiary stage and can affect various body organs including the liver, heart, or brain.
Non-sexually transmitted diseases: There two major genital infections not transmitted by sex are bacterial vaginosis and candidiasis.
Bacterial vaginosis (BV): Constant change in the bacteria mix present in the genital area produces an imbalance and leads to altered pH and therefore BV. Pregnancy, intrauterine device, and frequent douching are proven risk factors for developing BV.
Candidiasis: The genital tract usually has yeasts, and Candida vaginalis is present in the vagina. An overgrowth of this leads to infection. This can be caused by use of antibiotics (which destroy the good bacteria), diabetes, pregnancy, and birth control pills.
Early diagnosis and intervention of these infections can prevent severe symptoms in most cases.

2
people found this helpful
Shared 1 month ago • Featured Tip
It is a well-known fact that the placenta is one of the most important organs related to pregnancy. However, it can also be said that when there is not enough placenta, the stage is set for a lot of complications.
This sort of condition goes by a variety of names. Among them are placental insufficiency, which is most commonly used, placental dysfunction as well as uteroplacental vascular insufficiency, which sounds like a mouthful to pronounce!
The condition refers to the case where the blood supply itself is not large enough. The placenta is the key connection, which exists between the mother and the developing child. By making use of this connection, the mother can transfer nutrients and oxygen to the child for it to develop in a sufficient manner.
Taking this into account, it can be imagined what a ruinous impact the shortage of these nutrients and even basic oxygen can have on the baby. In fact, there is a 1 in 300 chance of there being placental insufficiency for a woman who is expecting a baby.
What causes placental insufficiency?
Complications such as placental insufficiency are caused in a general sense, by some lifestyle bad habits such as smoking and the consumption of drugs. However, it also depends on the health of the mother when she conceives. Some women are already suffering from diseases, such as diabetes and chronic high blood pressure as well as disorders which relate to the clotting of blood when they get pregnant.
What next?
A case of placental insufficiency cannot be cured fully but the good news is that a lot can be done by the way of medication and practices to try to reduce the ill effects it has on the development of a baby. It can be said crucial for this purpose that the condition of placental insufficiency is detected well in advance of the expected date of delivery. When the case is such that there is a serious chance that the baby may be delivered prematurely, it is very important that a doctor is consulted.
The course of medicine, which is likely to be suggested is the administration of steroids by a qualified medical professional to the mother who is expecting a baby. The reason why this is done is so that the steroids can transfer from the mother to the developing child by making use of the placenta and can work to strengthen the lungs of the baby.
In case you have a concern or query you can always consult an expert & get answers to your questions!
4624
people found this helpful
Shared 1 month ago • Featured Tip
In medical terms, the pelvic floor refers to a group of muscles in the pelvic area. These muscles provide support to the organs in the pelvic region, including the bladder, uterus (women), prostate (men), and rectum.
What is pelvic floor dysfunction?
This is a medical condition that is used to refer to a situation when you are unable to control the functioning of the pelvic floor. It means you fail to control the bowel movement. People suffering from pelvic floor dysfunction use these muscles to contract rather than to relax. It is for this reason that they cannot have a bowel movement. They often have an incomplete one.
What causes pelvic floor dysfunction?
In most of the cases, the exact reason behind this dysfunction is unknown. It is often believed that this condition is caused due to traumatic injuries to the pelvic area. This can happen after an accident and due to complications aroused after vaginal childbirth.
What are the symptoms?
There are several symptoms that are linked to this medical condition. You must visit your doctor if you come across the following signs:
The feel of having several bowel movements within a short period of time.
If you feel that you cannot complete a bowel movement.
When there is constipation pain linked with bowel movements.
A frequent urge to urinate.
Painful urination.
Pain in lower back.
Continuous pain in pelvic region, genitals, or rectum.
Pain during intercourse in women
How is pelvic floor dysfunction diagnosed?
It may be diagnosed through a physical examination by the doctor. You will ask several questions to know the case history and find out the cause. You may also be asked to take pelvic muscle control test by placing surface electrodes on the perineum or sacrum. A small device called a perineometer is also used for the same.
What are the best ways for treating pelvic floor dysfunction?
It can be treated without surgery. There are several techniques. Some of these are as follows:
Biofeedback: It is done with the help of a physical therapist.He uses special sensors to watch and monitor the muscles.
Medication: A low-dose muscle relaxant is prescribed to treat the same.
Relaxation techniques: Your therapist may ask you to take up techniques for relaxation such as warm baths, yoga, and exercises.
Surgery: If your physician finds out that the dysfunction is caused by a rectal prolapse or rectocele, he or she will take up surgery.
Pelvic Floor Dysfunction results in Urinary Dysfunction. Urinary incontinence is the unintentional passing of urine. It's a common problem thought to affect millions of people. There are several types of urinary incontinence, including:
Stress Incontinence – when urine leaks out at times when your bladder is under pressure; for example, when you cough or laugh
Urge Incontinence – when urine leaks as you feel a sudden, intense urge to pass urine, or soon afterwards
Overflow Incontinence (chronic urinary retention) – when you're unable to fully empty your bladder, which causes frequent leaking
Total Incontinence – when your bladder can't store any urine at all, which causes you to pass urine constantly or have frequent leaking
It's also possible to have a mixture of both stress and urge urinary incontinence.
Pelvic Organ Prolapse
Pelvic organ prolapse is a condition in which structures such as the uterus, rectum, bladder, urethra, small bowel, or the vagina itself may begin to prolapse, or fall, out of their normal positions. Without medical treatment or surgery, these structures may eventually fall farther into the vagina or even through the vaginal opening if their supports weaken enough.
In case you have a concern or query you can always consult an expert & get answers to your questions!
4488
people found this helpful
Shared 1 month ago • Featured Tip
In a normal pregnancy, the baby develops with its head pointed down, and the head is usually the part which comes out first during normal delivery. However, in many cases, the baby could have its legs, feet, or buttocks pointing to the cervix. In a majority of cases, the baby may have this position, but rotates to have its head pointing down before the third trimester. However, this may not happen, and this is referred to as breech.
In a lot of cases, the doctor would try to move the baby's head downwards usually around the 37th week, and this is referred to as external cephalic version (ECV) or even as version. The process is done externally by manipulation and hence the name external. It is done before labor and may allow for a vaginal birth. In very rare cases, it may be done during labor, but before the amniotic sac has ruptured. As a backup, there should be a provision for the patient to undergo C-section, if ECV is not successful.
Indications:
Single pregnancy, into 36 weeks of pregnancy, with no complications, and preferably not the first pregnancy
No engagement of the fetus (any part) in the uterus
Adequate amniotic fluid, which will provide a good environment to move the baby with minimal injury
Contraindications:
Suspected/known birth defects
Multiple pregnancies (twins/triplets)
Ruptured amniotic sac
Fetus with a hyperextended neck
Mother's health is not optimal and is on cardiac medications
Condition that mandates a cesarean section (placental separation from the uterus, placenta covering the cervix, etc.)
Procedure
The fetal position is first estimated using an ultrasound. The position of the placenta and the amount of amniotic fluid are also closely monitored. Under constant monitoring, the uterus is relaxed through medications. With one hand on the fetal head and another on the buttocks, the doctor tries to rotate the fetus. Depending on how much pressure the mother is able to tolerate and how flexible the uterus is, version may be successful (success rate is about 60%).
A second attempt under epidural anesthesia may be done, if the first one did not succeed. However, the chances of success with subsequent attempts is very doubtful. The fetus is constantly monitored through ultrasound and fetal heart rate monitoring. A fetus is considered healthy if the heart rate moves up during this procedure. However, if the heart rate seems abnormally high, the procedure would be abandoned.
After the procedure, the mother and the fetus would be monitored for a while before being sent home. As the fetus is constantly monitored throughout pregnancy, the doctor would be able to tell if this procedure is required.
3
people found this helpful
If your bleeding has stopped you can keep relations but you will have to use contraception like condoms or birth control pills.If you are planning to conceive again there should be a gap of minimum 3 months.
1
person found this helpful
Asked for female, 29 years old from Navi Mumbai
Please consult a dentist but let him or her know that you are pregnant .Gum problems are very common during pregnancy and needs to be taken care of. Meanwhile you can brush your teeth and floss regularly. Cut down on sugars and rinse your mouth everytime after you eat. Take a good diet and plenty of citrus fruits.
1
person found this helpful
you will have to get a detailed workup .There is no quick fix as PCOD is acomplex problem .The treatment plan will depend on your age ,the severity and whether you are married or planning to conceive etc
1
person found this helpful
View All Feed