Personal Statement
I'm a caring, skilled professional, dedicated to simplifying what is often a very complicated and confusing area of health care.
...more
I'm a caring, skilled professional, dedicated to simplifying what is often a very complicated and confusing area of health care.
More about Dr. Jacob Mathew
Dr. Jacob Mathew is a renowned Radiologist in Powai, Mumbai. He is currently practising at Seabird Hf Medicare Centre in Powai, Mumbai. Don't wait in a queue, book an instant appointment online with Dr. Jacob Mathew on Lybrate.com.

Find numerous Radiologists in India from the comfort of your home on Lybrate.com. You will find Radiologists with more than 39 years of experience on Lybrate.com. You can find Radiologists online in Mumbai and from across India. View the profile of medical specialists and their reviews from other patients to make an informed decision.
Info
Languages spoken
English
Hindi
Location
Book Clinic Appointment with Dr. Jacob Mathew
509, Powai Plaza, Hiranandani Garden, Powai. Landmark:Near TIME College, Mumbai

,

Mumbai
Get Directions
Services
Submit Feedback
Submit a review for Dr. Jacob Mathew
Your feedback matters!
Write a Review
Feed
Nothing posted by this doctor yet. Here are some posts by similar doctors.
Shared 1 month ago • Featured Tip

We have more than 200 bones in our body and each of them is susceptible to bone cancer. However, long bones in the arms and legs are most susceptible to this condition. Bone cancer can be primary or secondary. Primary bone cancer involves uncontrolled and abnormal cell division within the bones while secondary bone cancer refers to cancer that originated somewhere else in the body and later spread to the bones. While children and adults are equally at risk for primary bone cancer, adults and elderly people are more susceptible to secondary bone cancer. If diagnosed early enough, bone cancer can be treated and even cured with surgery, chemotherapy or radiation.
Hence it is essential to recognize the signs and symptoms of bone cancer. Here's what you should look out for.
Pain in Bones: Pain is one the primary symptoms of bone cancer. As the tumour grows larger, this pain can become more intense. In its early stages, the pain may be experienced as a dull ache inside the bone or the affected part of the body. It may also increase or decrease according to your activity level or may be experienced only at night. However, not all bone pains signify 'cancer' as this is also a symptom associated with osteoporosis.
Swelling: In some cases, the abnormal growth of bone cells can result in the formation of a lump of mass that may be felt through the skin. In other cases, the affected area may also show signs of swelling.
Breaking of the Bone: Cancer can weaken the bones and make them more brittle. This may make the bones more susceptible to fractures. A bone breaking in an area that has been painful or sore for a long period of time may be a sign of cancer. This is known as a pathologic fracture.
Reduced Flexibility: If the tumour is located near a joint, it may affect the range of movements possible and make simple actions uncomfortable. For example, a tumour around the knee may make walking and climbing stairs a painful exercise.
Other symptoms to look out for are sudden and drastic weight loss, tiredness, excessive sweating at night, fever and difficulty breathing in case cancer has spread to other organs. Since many of these symptoms are common to other medical disorders, you should conduct a doctor immediately if you notice any of them. A physical examination and a couple of tests along with a biopsy will be required to confirm a diagnosis of bone cancer.
In case you have a concern or query you can always consult an expert & get answers to your questions!
2134
people found this helpful
Shared 5 months ago • Featured Tip

MS - General Surgery, MCH - Oncology , MBBS
Detecting a lump on your breasts can be stressful for any women. Breast cancer is a common type of cancer and is said to affect primarily affect women though 1% of breast cancer cases affect men. Breast cancer can be categorized into different types based on their capability to affect surrounding tissues.
The most common amongst these are:
Ductal carcinoma in situ
Invasive ductal carcinoma
Invasive lobular carcinoma
Breast cancer is caused by mutations of a person's DNA cells. This could be inherited from one's parents or acquired by an unhealthy lifestyle. These DNA mutations cause cells in the breast tissue to multiply rapidly and turn cancerous. The risk factors for breast cancer can be categorized as modifiable and non-modifiable.
Modifiable risk factors:
Use of combined hormone therapy after menopause
Lack of exercise
Non-modifiable risk factors:
Age
Family Medical History
Personal Medical History
Atypical hyperplasia
Early start of menstruation cycle
Presence of dense breast tissue
Inherited genetic mutations
As with any other type of cancer, the earlier it is diagnosed, the easier it is to treat. In its early stages, breast cancer is not painful and has negligible symptoms. In most cases, it is detected only by finding a lump on the breast or through a mammography. This lump may also be present in the armpit or above the collar bone. Some of the other symptoms of breast cancer include:
Nipple inversion
Discharge from the nipples
Changes in the colour and texture of skin covering the breast
Breast cancer has five stages beginning from 0 and going up to 4. This is based on the size of the tumour, involvement of lymph nodes and whether or not metastasis has occurred.
Stage 0: At this stage, the tumour does not affect the lymph nodes and has not metastasized. Thus at this stage, it is noninvasive.
Stage I: In this case the tumour is smaller than 2 cm in diameter and has not spread to any of the surrounding tissues.
Stage II: In this stage, the cancerous tumours are still fairly small in size but also affect the surrounding lymph nodes.
Stage III: These tumours are larger than 5 cm in diameter and involve the lymph nodes to a greater extent.
Stage IV: This is also known as metastatic breast cancer. In this stage, the cancer cells metastasize to other parts of the body.
Surgery is the most preferred form of treatment for breast cancer. This may be combined with radiation, chemotherapy, targeted therapy or hormone therapy depending on the stage and type of cancer, the patient's overall health, age and personal preferences. In case you have a concern or query you can always consult an expert & get answers to your questions!
1985
people found this helpful
Shared 4 months ago • Featured Tip

MBBS, DGO, Ceritification in Minimal Invasive Surgery
Uterine prolapse is a condition which occurs due to a weakness in the muscles and ligaments of the pelvic floor which are responsible for supporting the uterus. This condition results in the bulging out of the uterus from the vagina. The continuous stretching in the muscles of the pelvic floor due to the lifting of heavy things might initiate uterine prolapse. If you suffer from severe uterine prolapse, the doctors might suggest laparoscopic surgery to get rid of the pain. Lack of diagnosis might form infected ulcers in the pelvic regions.
Risk Factors
The risk factors that can trigger a uterine prolapse are as follows:
You are more prone to suffering from uterine prolapse as you age because aging causes a significant reduction in the estrogen (the hormone responsible for the overall development of the pelvic muscles) levels of the body.
If your pelvic muscles and the adjoined tissues have suffered sustained damage during pregnancy or childbirth, you have a higher risk of suffering from uterine prolapse.
Obesity, sustained episodes of constipation or coughing make you more vulnerable to uterine prolapse.
In women, estrogen levels reduce significantly after menopause.
A woman who has undergone vaginal childbirth multiple times can suffer from uterine prolapse.
Having undergone surgery in the pelvic region and experiencing severe pain during excretion raises the risk levels even more.
Symptoms
The symptoms of uterine prolapse vary with the severity of the condition. If the prolapse is a minor one, there will be no symptoms. But severe uterine prolapse might bring with it the following symptoms:
Severe pain in the lower back region along with significant problems during urination such as leakage of urine.
Bulging out of tissues from the vagina.
Recurrent instances of constipation and abnormal discharges from the vagina.
Infection in the bladder and experiencing severe problems during sex intercourse.
In case you have a concern or query you can always consult an expert & get answers to your questions!
2714
people found this helpful
Shared 5 months ago • Featured Tip
MBBS, MD(General Medicine), Fellowship Hemato - Oncology (Hemat-Oncology), DM(Medical Oncology), DNB(Medical Oncology)
Breast cancer is an abnormal growth of cells in the tissues of the breast. Mainly it occurs in females but less than 1% of all the breast cancer cases develop in males. The majority of breast cancers start in the milk ducts. A small number start in the milk sacs or lobules. It can spread to the lymph nodes and to the other parts of the body such as bones, liver, lungs and to the brain.
With more reliable early detection methods as well as the trend towards less invasive surgery, there is hope that even more women with breast cancer will be treated successfully and will go on to resume their normal lives.
Signs & Symptoms
It is painless, especially, during the early stage. Watch out for the following changes in the breast:
A persistent lump or thickening in the breast or in the axilla.
A change in the size or shape of the breast.
A change in the colour or appearance of the skin of the breast such as redness, puckering or dimpling.
Bloody discharge from the nipple.
A change in the nipple or areola such as scaliness, persistent rash or nipple retraction (nipple pulled into the breast).
Consult a doctor immediately if you notice any of these changes.
Risk Factors
Being a woman puts you at risk of getting breast cancer. There are certain factors that increase the risk of breast cancer. Some of them have been listed below:
The risk increases with age; most cases of breast cancer develop after the age of 50
Genetic alterations in certain genes such as BRCA1 and BRCA2
Family history of breast cancer
Being overweight
Early menarche (onset of menstruation before the age of 12)
Late menopause (after the age of 55)
Never had children
Late childbearing
No breast feeding
Excessive consumption of alcohol
Use of hormonal replacement therapy (HRT) for a long period of time
However, most women who have breast cancer have none of the above risk factors. Likewise, not having any of these risk factors does not mean that you will not get breast cancer.
Early Detection and Screening
More treatment options are available when breast cancer is diagnosed at an early stage and hence the chances of recovery is also higher. So regular breast screening is important for early detection even if there are no symptoms. Following are the ways of screening:
Breast Self-Examination (BSE): Perform BSE once a month about a week after your menses are over. If you no longer menstruate, choose a date each month which is easy to remember e.g. your date of birth or anniversary.
Clinical Breast Examination: Get a breast specialist to examine your breast once a year if you are 40 years and above.
Mammogram: Go for a screening mammogram once a year if you are 40 to 49 years old and once every two years if you are 50 years and above even if you do not have any symptom. It is not recommended for younger women (less than 40 years of age) as they have dense breasts, making it difficult for small changes to be detected on a mammogram. So ultrasonography of the breasts is advisable to them.
Types of Breast cancer
Non-Invasive Breast cancer: These are confined to the ducts within the breasts. They are known as Ductal carcinoma in-situ (DCIS).
Invasive Breast cancer: It occurs when cancer cells spread beyond the ducts or lobules. Cancer cells first spread to the surrounding breast tissue and subsequently to the lymph nodes in the armpit (Axillary lymph nodes). These cells can also travel to the other parts of the body such as bones, liver, lungs or brain and hence known as metastatic breast cancer.
Making A Diagnosis
If you notice any unusual changes in your breasts, you should see a doctor immediately. He will examine you clinically and may ask you to undergo some tests so that a definitive diagnosis can be made. Further, the staging work up is done to find out the stage of the disease and management accordingly.
Treatment options
Treatment of breast cancer may include various methods such as surgery with or without breast reconstruction, chemotherapy, radiation therapy, hormonal therapy and targeted therapy. Treatment options offered, depend upon the number of factors such as the stage of cancer and likelihood of cure, your general health and your preference.
In case you have a concern or query you can always consult an expert & get answers to your questions!
2587
people found this helpful
Shared 1 month ago • Featured Tip

The treatment options for bone cancer depends on the type of cancer one is suffering from, the general health of the patient, the stage of cancer and the general preference of the patient. Different treatment options are designed for different types of cancer, based on the diagnosis. Each treatment responds in a different way. An oncologist decides the treatment options considering all the factors mentioned above. For instance, some cancer is best suited to surgery, while some cancer needs radiotherapy or chemotherapy to curb them. In many cases, all three modes of treatment might be required to tackle the growth of the cancer cells.
Surgery:
The goal of surgery is to eradicate the cancer cells in totality along with some surrounding healthy tissues. This involves special techniques to remove a tumor in one piece. Following are the types of surgeries that are available:
Removing the cancer cells sparing the limb: At the very first sight, the surgeon tries to understand whether it is possible to separate cancer cells from the tissues and the nerves. If the same is possible, the surgeon tries to save the limb while getting rid of the cancer cells. For the sake of safety and to ensure that the surgery is effective, the surgeon removes some of the healthy bone from the body and may replace the same with tissue from other parts of the body. To achieve this, a doctor might seek the help from of a bone bank or use a special metal prosthesis.
Surgery that does not involve the limbs: If the bone cancer does not involve the legs and the arm, surgeons can remove the affected bone along with some healthy bone from the surrounding areas. Cancer of the ribs and the spine are good examples of this type.
Surgery that affects the limb: Bone cancer that has spread to a significant extent and is strategically located in such areas that it is very difficult to remove, requires amputation. While this form of treatment is being increasingly discouraged by the wider medical community, it still does exist. In such cases, patients are fitted with artificial limbs and trained to do their job without the use of natural limbs.
Chemotherapy:
This is a form of drug treatment that uses powerful chemicals to kill cancer cells throughout the body. This medication is mostly given through an IV and the medication kills whatever cancer cells it comes across.
Radiation therapy:
Radiation therapy involves the use of special X-ray beams that have high power and can kill cancer cells. The patients are required to lie on a table, while a machine moves around the affected area and treats it with high energy X-rays, thereby killing the cancer cells. Radiation therapy is often used in conjunction with chemotherapy to reduce the size of a tumor before operating on it. Also, Brachytherapy is another kind of radiotherapy in which plastic tubes for introducing radioactive sources are placed over tutor bed during surgery, later it is connected with brachytherapy machine to give extra high dose to tutor bed to improve cure rates.
In case you have a concern or query you can always consult an expert & get answers to your questions!
3572
people found this helpful
Shared 1 year ago • Featured Tip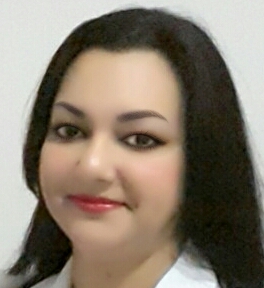 BHMS, Certified in Aesthetic Skin Treatments, Certified in Applied Behaviour Analysis
Breast cancer awareness
October is breast cancer awareness month and a great time to highlight the importance of maintaining healthy habits to support breast health. One disease that most women fear these days, you would probably reply" breast cancer.
Understand what you can do to reduce your breast cancer risk. So follow these guidelines and know that you are doing all that you possibly can to protect yourself from developing breast cancer. Be thankful every day that your breasts are healthy.
Check your own breasts regularly. Do monthly self-breast examinations after your period is over. If you find any lumps or tenderness that concerns you, have it checked out right away. Fortunately, 80% of breast lumps are benign. When you examine your breasts, remember that lumps which are soft, movable, and change with your menstrual cycle are much less likely to be cancerous. Any discharge from the nipple other than breast milk should be checked out by your health professional.
Get regular mammograms. In a woman without breast symptoms and with no significant risk of breast cancer, I recommend mammograms beginning age 35 or 40 every two years. For women without breast symptoms who are at higher risk of breast cancer, I recommend yearly mammograms beginning at age 35. Beginning at age 50, the rate of breast cancer goes up, so yearly mammograms are advised.
Limit alcohol intake. The more alcohol you drink, the greater your risk of developing breast cancer.
Get to and maintain a healthy weight - if your bmi is out of the healthy range, find a program and tools to help you get to a healthy weight, which is important for maintaining health in general, including breast health. Obesity, particularly after menopause, can greatly increase your risk of breast cancer. Aim for gradual weight loss by choosing minimally processed foods and eating smaller portions.
Don't smoke - accumulating evidence suggests a link between smoking and breast cancer risk, particularly in pre -menopausal women.
Exercise regularly - physical activity can help you maintain a healthy weight, which, in turn, helps prevent breast cancer.
Limit dose and duration of hormone therapy - if you're taking hormone therapy for menopausal symptoms, ask your doctor about other options. You might be able to manage your symptoms with non-hormonal therapies and medications.
Choose the right supplements - filling in nutrition gaps with supplements can help you support breast health. Look for options that contain vitamin d and omega-3 fatty acids, as they have both been associated with maintaining breast health.
Breast-feed your babies for as long as possible - women who breast-feed their babies for at least a year in total have a reduced risk of developing breast cancer later.
2
people found this helpful
Asked for male, 26 years old from Hyderabad
Fellowship in Shoulder and Upper Limb, Fellowship in Joint Replacement, MS - Orthopaedics, MBBS
If the problem is recent and correctly diagnosed you should take rest for a couple of weeks and then start gradually with neck physio. Once your neck muscles are strong then you can gradually restart your dance activity.
Shared 1 year ago • Featured Tip

How to prevent sagging of breasts?
Home remedies for sagging breasts
Breast sagging is a natural process that happens with age wherein the breasts lose their suppleness and elasticity. Breasts do not have muscle. They are made of fat, connective tissues and milk-producing glands, and they need proper care to keep them in good shape.

The benefits of yoga for the entire body have been widely studied, and it is primarily a mechanism of toning the body and increasing flexibility. Some of that toning can occur within the breast, depending on which positions you commonly practice.
Massage
Massage your breasts at least 2-3 times per week with olive oil. It will help add firmness to the skin as well as improve the skin tone and texture. It will also tone your chest and increase the elasticity of the skin.
Pomegranate
Pomegranate is considered a wonderful anti-aging ingredient and can help prevent sagging breasts. Pomegranate seed oil is rich in phyto-nutrients that can lead to firm breasts.

Make a paste of pomegranate peel and some warm mustard oil. Use it to massage your breasts in a circular motion for 5 to 10 minutes daily before going to bed.
You can also use pomegranate seed oil to massage your breasts 2 or 3 times daily.
Another option is to mix 4 teaspoons of neem oil with 1 teaspoon of dried and powdered pomegranate rind. Heat this mixture for a few minutes. Allow it to cool and then use it to massage your breasts twice daily for several weeks.

Avoid loose fitting bra / wrong bra size
Some women feel that they would feel comfortable if they wear loose bra. But this is totally a wrong step. You are going to invite your saggy breast by doing this. Avoid this and go for the best fitting bra to keep your breast stay upright and firm. For more details visit us at www.malhotraayurveda.in
53
people found this helpful

CCST(Internal Medicine), FRCS (Orth Surg), FRCS, MS - Orthopaedics, DNB Orthopedics, MBBS
If there is no other injury and no other significant injury reported on the MRI then it would be advisable to wait it out a bit more. You could take regular analgesic tablets for pain relief. Also be very careful regarding the position in which sit and the place where you sit. Ideally always have a back support and avoid sitting on the bed totally. Total period of pain should be under 3 months.

DNB (Radiodiagnosis), DMRD, MBBS
Hi, thanks for writing in to us. Your mri scan shows disc problem at c 5 - c 6 level. This requires rest, physical therapy and pain relief as first line of treatment. Maxgalin er is a good medicine and will treat nerve related pain. The condition you have might be due to trauma or degeneration. It is unlikely to heal completely. You can try a rehabilitation and treatment with nerve pain reliever like maxgalin er. Please do not stress your neck for a long duration and avoid sudden neck movement. Go slow on your job. Non surgical pain relief options are best. They might be steroid shots or rf ablation. Regards,
View All Feed
Near By Doctors

MD - Radio Diagnosis/Radiology, MBBS, FNVIR
Radiologist
Book Appointment