Personal Statement
I'm dedicated to providing optimal health care in a relaxed environment where I treat every patients as if they were my own family.
...more
I'm dedicated to providing optimal health care in a relaxed environment where I treat every patients as if they were my own family.
More about Dr. Ila Tyagi
Dr. Ila Tyagi is an experienced Gynaecologist in Chembur, Mumbai. You can consult Dr. Ila Tyagi at Dr. Ila Tyagi's Clinic in Chembur, Mumbai. Save your time and book an appointment online with Dr. Ila Tyagi on Lybrate.com.

Lybrate.com has a number of highly qualified Gynaecologists in India. You will find Gynaecologists with more than 38 years of experience on Lybrate.com. Find the best Gynaecologists online in Mumbai. View the profile of medical specialists and their reviews from other patients to make an informed decision.
Info
Languages spoken
English
Hindi
Location
Book Clinic Appointment with Dr. Ila Tyagi
Shubham Flora, #301, !st Floor, Chembur Naka. Landmark: Opp Chembur Police Station

,

Mumbai
Get Directions
Services
Submit Feedback
Submit a review for Dr. Ila Tyagi
Your feedback matters!
Write a Review
Feed
Nothing posted by this doctor yet. Here are some posts by similar doctors.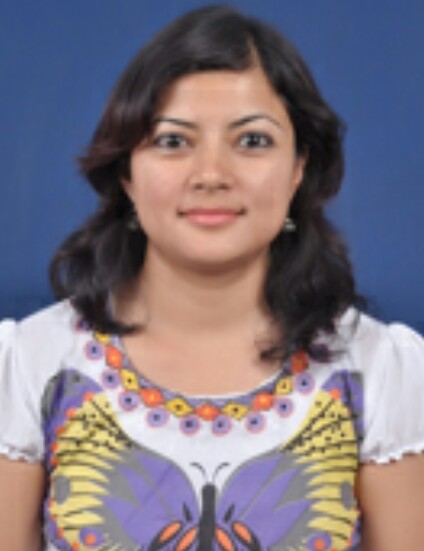 Excessive production of prostaglandins is one of the major causes for most signs and symptoms of dysmenorrhea. Primary dysmenorrhea is almost wholly due to this and may be due to a tight cervix, the mouth of the uterus. Such cases improve totally after a normal child birth due to stretching of the uterine musculature. Secondary dysmenorrhea, however, needs proper investigating into in order to know the causative pathology. The underlying pathology needs to be treated to control painful menses. Pain-killers can only offer temporary relief. The common causes of secondary dysmenorrhea are pelvic infections, congestive or inflammatory conditions within the pelvis like endometriosis, uterine tumors such as polyps or fibroids, and the presence of a foreign body such as an intrauterine contraceptive device [IUCD]. Homeopathy has a promising role to play in cases of dysmenorrhea. The medicines are known to reduce the severity of the pain as well as to treat the cause, whenever possible. Every patient with dysmenorrhea may present with a different set of individual symptoms, which are carefully noted while deciding the homeopathic line of treatment. Homeopathic treatment is strongly suggested. You can easily take an online consultation for further treatment guidance and permanent cure without any side effects
1
person found this helpful
Shared 2 years ago • Featured Tip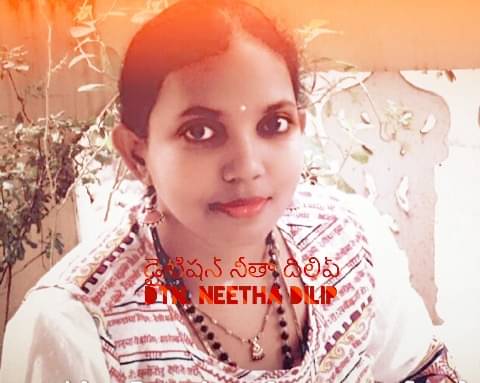 M. Sc. Foods, Nutrition & Dietetics, B.Sc-Home Science
Dietitian/Nutritionist, Visakhapatnam
No oil breakfast recipe

Moringa rolls stuffed with grilled cheesy mushroom capsicum salad, garnished with seasonal fruits and nepal tulsi,

Healthy food need not be tasteless, agree? it can be yummy too!

This is complete balanced healthy morning breakfast meal to start the day on a fresh healthy note, it has cereal, protein from low-fat cheese, micronutrients n fibre from mushrooms, capsicum, fruits, good antioxidants from wheat germ, strawberries, basil, iron from drumstick leaf, vitamin c from orange, vitamin e from wheat germ, well it's a complete package.

This easy to prepare, yummy, tasty, nutritious, healthy recipe is good for diabetics, weight watchers, cardiac patients, kids and the list goes on.

Regards,
Dtn. Neetha dilip.
3
people found this helpful
Shared 1 month ago • Featured Tip

While a sizeable population suffers from allergy issues every year, treating them is often possible without an extensive diagnosis. However, diagnosis of the allergen becomes crucial when the problem recurs several times in a year.
The skin prick testing is a reliable means of diagnosing the IgE-mediated (immunoglobulin E) allergic disease in people who have asthma, urticaria, rhinoconjunctivitis, atopic eczema, anaphylaxis, and drug allergy.
It offers evidence for confirming the diagnosis of the type I allergy. The best aspect of allergy testing by skin prick method is that it is minimally invasive, inexpensive and the results are immediately available when carried out by trained professionals.
Why is skin prick test conducted?
Skin prick test is usually used for diagnosing the food allergy symptoms which are typically caused by the interaction between a food allergen and the IgE antibody. To diagnose a food allergy, the allergy expert may recommend you undergo a skin prick test for measuring the number of antibodies present.
What can you expect?
During the skin prick test, the allergist places a drop of solution which contains the food allergen on the back or the forearm. When testing the fruits and vegetables, food is used in place of solution. In this allergy testing method, the doctor would use a needle or a plastic probe for gently pricking or scratching the skin for allowing a small amount of solution to penetrate the skin surface. This method is not painful, and no bleeding is involved in it. Though many people think that the process would cause much discomfort, the reality is that it feels similar to a scratch caused by fingernails.
On the basis of the case history, a patient may need to be tested for just one or many foods. The results are almost immediate; You can get them within half an hour of the test. The positive results of the test are indicated by a wheal which causes a raised white bump encircled by a small circle of itchy red skin. Though the size of the wheal is not the accurate indicator, a large wheal generally indicates that the patient is affected by food allergy.
How accurate is skin prick testing?
The skin prick allergy testing hardly produces any false negatives which indicate that you are not allergic to a food. Having negative results is synonymous with not being allergic to the food for which you are tested. On the other hand, positive results are also not always accurate. About 50 percent of cases show false positives which mean the positive result is shown even though you are not allergic to that particular food.
This simple test can be the means of identifying the allergens which will help determine the allergy prevention plan. Consulting an allergist before undergoing the test is essential.
2
people found this helpful
Shared 1 year ago • Featured Tip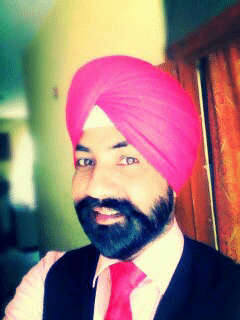 शर्बत बनाये घर पर ।
ग्रीष्म ऋतु की उष्णता को नष्ट करने और बार-बार लगने वाली प्यास को शांत करने के लिए गुणकारी शर्बतों का ही सेवन किया जाना चाहिए। शर्बत बाजार से भी खरीदे जा सकते हैं और घर पर भी बनाए जा सकते हैं। इन शर्बतों में मुख्य रूप से अनार का शर्बत है। अनार पित्त प्रकोप, अरूचि, अतिसार, पेचिश, खांसी, नेत्रदास, छाती की जलन और व्याकुलता दूर करता है।
१. वेदाना अनार से शर्बत --
अनार खाने और उसका रस पीने से शरीर को बहुत शीतलता मिलती है। अनार का शर्बत ग्रीष्म ऋतु की उष्णता को नष्ट करके प्यास की उग्रता को भी शांत करता है। इससे थकावट का भी निवारण होता है। यह दीपन-पाचन भी होता है और पाचनक्रिया को तीव्र करता है।
इसके लिए एक किलो अनार के रस को देर तक आग पर पकाकर गाढ़ा़ बनाते हैं। जब आधा रस शेष रह जाता है, उसमें 500 ग्राम जल और 2 किलो चीनी मिलाकर आग पर पकाएं। जब शर्बत बन जाए, तो आग से उतार कर शीतल हो जाने पर कपडे़ से छानकर कांच की बोतलों में भर कर रखें। इस शर्बत में खाने वाला तरल गुलाबी रंग ओर अनार का ऐशन्स भी मिलाया जा सकता है। 30 से 50 ग्राम अनार के शर्बत में जल मिलाकर सेवन करने से शरीर को शीतलता मिलती है।
२. अनन्नास का शर्बत -
यह मूत्रल, कृमिघ्न और पित्तशामक है। इसके सेवन से रक्त विकार तथा सूर्य की गर्मी से उत्पन्न होने वाले दोष दूर होते हैं। यह लू लगने तथा अन्य गर्मी से उत्पन्न रोगों को मिटाता है। अनन्नास में पेप्सिन नामक पाचक तत्व होता है। अनन्नास के शर्बत से ग्रीष्म ऋतु में लू के प्रकोप से सुरक्षा होती हैं।
अनन्नास का शर्बत बनाने के लिए अनन्नास का रस 500 ग्राम मात्रा में लेकर एक किलो चीनी लेकर आग पर पकाएं। शराब बनाते समय अदरक का 200 ग्राम रस मिलाते हें। एक तार की चाशनी बनने पर शर्बत को आग से उतार कर ठण्डा होने पर 10 ग्राम पिसा हुआ काला नमक और काली मिर्च का 10 ग्राम चूर्ण मिलाकर छानकर बोतलों में भरकर रखें। इस शर्बत में 20 ग्राम साइट्रिक अम्ल मिलाने से शर्बत कई महीने तक फ्रिज में सुरक्षित रख सकते है।
३. फालसे के शर्बत -
पके फालसे पाक में मधुर, शीतल, पोष्टिक और हृदय के लिए उपयोगी होते है। पित्त, दाह, रक्त विकार, ज्वर, क्षय और वायु मिटाते है।
इस शर्बत से यकृत की उष्णता नष्ट होती है। ग्रीष्मऋतु में फालसे का शर्बत प्यास और उष्णता को शांत करता है। वमन और अतिसार को मिटाता है। फालसे का शर्बत स्वादिष्ट और शीतवीर्य होता है। मानसिक तनाव व शरीर की बैचेनी का निवारण करता है। इस शर्बत से मल व मूत्र का शोधन होता है।
फालसे का शर्बत बनाने के लिए फालसे का रस 500 ग्राम मात्रा में लेकर उसमें 500 ग्राम चीनी मिलाकर आग पर पकाएं।जब एक तार की चाशनी बन जाए, तो उसमें 10 ग्राम काला नमक और 10 ग्राम काली मिर्च का चूर्ण मिलाकर, कपड़े से छानकर बोतलों में भरकर रखें। शर्बत में गुलाब या केवड़े का अर्क मिला देने से शर्बत की सुगन्ध अधिक बढ़ जाती है।फालसे का शर्बत मस्तिष्क व हृदय को शक्ति देता है। उदर शूल और पित्त की विकृत्ति भी नष्ट होती है। रक्तस्त्राव भी बंद होता है। फालसे के शर्बत से विटामिन 'सी' ओर कैरोटिन भी मिलता है।
४.गुलाब का शर्बत--
गुलाब के फूल, लघु, मधुर, रोचक, मधुर विपाक, शीतवीर्य और हृदय को हितकारी होते है। यह मस्तिष्क दौर्बल्य को दूर करते हें।
गुलाब का जल एक किलो और चीनी ढाई किलो आग पर पका कर रखें। आग में पकाते समय थोड़ा सा साइट्रिक अम्ल (नीबू का सत) भी मिला लें। इस शर्बत को छानकर खाने वाला गुलाबी तरल रंग भी मिलाया जा सकता है। गुलाब की सुगन्ध मिलाने से शर्बत अधिक सुगन्धित हो जाता हैं।
20 ग्राम से 50 ग्राम तक शर्बत जल मिलाकर दिन में कई बार सेवन कर सकते है। इस शर्बत से ग्रीष्म ऋतु में प्यास की अधिकता नष्ट होती है। शरीर की उष्णता नष्ट होने से पसीने कम आते है। शरीर की थकावट, ग्लानि, भ्रम, मन की अस्थिरता और मूत्र की जलन मिटती है। गुलाब का शर्बत सेवन करने से ग्रीष्मऋतु में नेत्रों की जलन ओर लालिमा नष्ट होती है।
2
people found this helpful
Shared 2 years ago • Featured Tip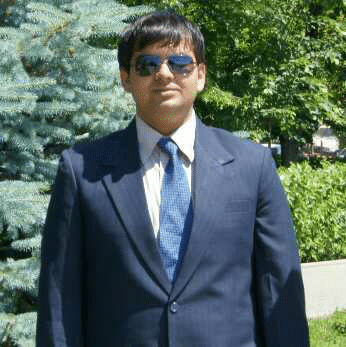 MD - Consultant Physician
General Physician, Bhopal
Backache in pregnancy



During pregnancy, the ligaments in your body naturally become softer and stretch to prepare you for labour. This can put a strain on the joints of your lower back and pelvis, which can cause backache.  

Avoiding backache in pregnancy

There are several things you can do to help prevent back pain from happening, and to help you cope with an aching back if it does occur.

The tips listed here can help you to protect your back – try to remember them every day: 

avoid lifting heavy objects bend your knees and keep your back straight when lifting or picking up something from the floor move your feet when turning round to avoid twisting your spine wear flat shoes as these allow your weight to be evenly distributed work at a surface high enough to prevent you stooping try to balance the weight between two bags when carrying shopping sit with your back straight and well supported make sure you get enough rest, particularly later in pregnancy

A firm mattress can also help to prevent and relieve backache. If your mattress is too soft, put a piece of hardboard under it to make it firmer. Massage can also help.

Exercises to ease backache in pregnancy

The gentle exercise below helps to strengthen stomach (abdominal) muscles and this can ease backache in pregnancy:

start in a box position (on all fours) with knees under hips, hands under shoulders, with fingers facing forwards and abdominals lifted to keep your back straight pull in your stomach muscles and raise your back up towards the ceiling, curling your trunk and allowing your head to relax gently forward – don't let your elbows lockhold for a few seconds then slowly return to the box position take care not to hollow your back – it should always return to a straight, neutral position do this slowly and rhythmically 10 times, making your muscles work hard and moving your back carefully only move your back as far as you can comfortably

Some local swimming pools provide aquanatal classes (gentle exercise classes in water, especially for pregnant women) with qualified instructors. Ask at your local leisure centre. Being in water will support your increasing weight.

When to get help for backache in pregnancy

If your backache is very painful, ask your doctor to refer you to an obstetric physiotherapist at your hospital. They can give you advice and may suggest some helpful exercises.


8
people found this helpful
Shared 1 month ago • Featured Tip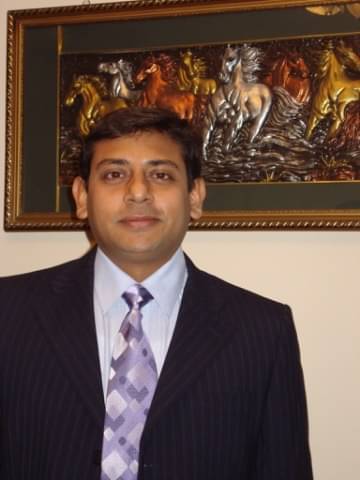 MBBS, DNB (General Medicine)
What is Hormone Replacement Therapy?
Hormone replacement therapy is a treatment which is used to treat the symptoms that occur after menopause. As age advances, the ovaries of the female reproductive system produce fewer amounts of hormone, and because of this low level, women start showing various symptoms. Sometimes, these symptoms are so severe that they hamper activities of daily living. Thus, in order to lessen these symptoms, the hormones are administered in the form of oral medications.
The most common menopause symptoms are as follows:
Hot flushes, night sweats
Dry, wrinkled skin, and dry hair
Mood swings
Vaginal dryness, recurrent infection
Reduced sex drive, pain during the sexual act
Weakening of the bones
The decrease in estrogen hormone is responsible for this condition. Therefore, in hormone replacement therapy, the medications which contain estrogen are given. Hence, it is also known as estrogen replacement therapy. Some types of hormone replacement therapy contain both progesterone and estrogen, some contain only estrogen, and sometimes, testosterone is also used.
Ways of Administering Hormone Replacement Therapy
Estrogen pills: Most estrogen pills are taken once a day without food. In cyclical hormone replacement therapy, tablets are taken at the end of the menstrual cycle for 14 days, or a daily dose of estrogen and progesterone for 14 days for every 13 weeks. In continuous hormone replacement therapy, the patient takes a continuous combination of estrogen and progesterone.
Estrogen patch: The patch is usually applied on the skin of the abdomen. Depending on the patient requirement, some patches are replaced every few days, while others can be worn for a week.
Topical estrogen: It includes creams, gels, and sprays. In this type, estrogen is absorbed through the skin directly into the bloodstream.
Vaginal estrogen: It comes in the form of a cream, vaginal ring, or vaginal estrogen tablets. It is usually given in females having symptoms of vaginal dryness, itching, etc.
Side-Effects of Hormone Replacement Therapy
Breast tenderness or swelling
Swelling in other parts of the body
Vaginal bleeding
Who Should Not Got For Hormone Replacement Therapy?
Hormone replacement therapy is contraindicated in following diseases as it can worsen the condition of the patient:
Uncontrolled blood pressure
Severe migraines
Blood clotting disorders
Heart disease
Endometrial, ovarian, or breast cancer
Lifestyle Modifications along with Hormone Replacement Therapy to Relieve Symptoms of Menopause
Following lifestyle modifications can be used along with hormone replacement therapy to relieve symptoms of menopause:
Reduce consumption of caffeine, alcohol, spicy, and deep-fried food
Stop smoking
Perform regular exercise, yoga, and meditation
Take proper sleep
Use cooling gel pad, or pillows, or be in an air-conditioned rooms
In case you have a concern or query you can always consult an expert & get answers to your questions!
2036
people found this helpful
Asked for female, 24 years old from Navi Mumbai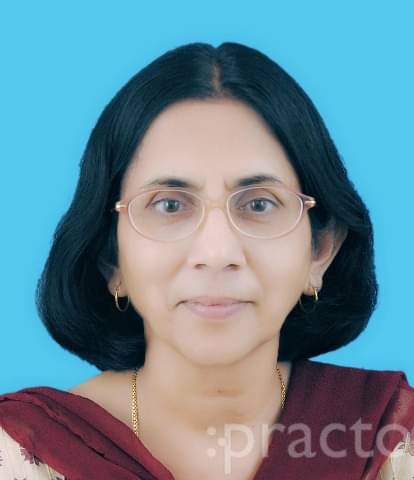 Fellowship in Minimal Access Surgery, MS - Obstetrics and Gynaecology, MBBS
Dear Lybrate user, You need examination by Doctor for complaints of pain below left breast. If your diet is balanced and contains plenty of vegetables and fruits, vitamin supplements are not required. However, it is advisable to take at least one tablet of Calcium. You should take foods rich in Calcium, like milk and milk products, leafy vegetables etc. Try taking tablets after meals. Have small frequent meals.
1
person found this helpful
Asked for male, 31 years old from Hyderabad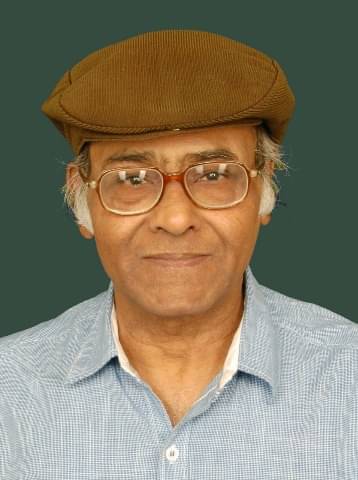 Hello, Lybrate user. Tkg, pain killer is not the solution of dysmenorrhea with several side effects, it needs to b treated permanently, opting permanent natural, process. * Tk, plenty of water to hydrate yourself ,to eliminate toxins & to dilute your blood to establish your flow by regulating metabolism to absorb neutrients to nourish your body. * go for meditation to reduce your stress, anxiety to calm your nerve to ease your stress, improving Oxygen volume in blood in order, to establish your smooth flow. * your diet be simple, non- irritant, easily digestible on time to maintain your digestion, avoiding gastric disorder. * Tk, Apple, carrots,cheese, milk,banana, papaya, pomegranate, spinach,almonds, walnuts to improve your haemoglobin to release your flow, timely. * Tk, Homoeo medicine, gentle & rapid in action with no adverse effect, thereof. @ Pulsatilla 30-6 pills, thrice a day. * Ensure, sound sleep in d night for at least 7 hrs. * Avoid, caffiene,junkfood, dust,smoke, exertion > Your feedback will highly b appreciated for further, follow up. Tk,care.
1
person found this helpful
View All Feed
Near By Doctors

MD - Obstetrtics & Gynaecology
Gynaecologist
Book Appointment
MBBS, MS - Obs and Gynae, MRCOG(London), DNB, Fellowship In Uro Gynaecology
Gynaecologist
Dr. Priyanka's Gynaecology clinic,
Book Appointment

MBBS, MD - Obstetrtics & Gynaecology, DNB, Fellowship in Infertility
Gynaecologist
Harleys Cosmetic & Women Clinic,
Book Appointment

MD - Obstetrics & Gynaecology, DGO, MBBS, MCPS
Gynaecologist
Dr. Jagdip Shah - Ageless Medica Pvt Ltd,
Book Appointment

Book Appointment

PG in Assisted Reproductive Technology, MD - Obstetrics & Gynaecology, DGO, MBBS
Gynaecologist
Shinde's Medicare Hospital,
Book Appointment