Personal Statement
I want all my patients to be informed and knowledgeable about their health care, from treatment plans and services, to insurance coverage.
...more
I want all my patients to be informed and knowledgeable about their health care, from treatment plans and services, to insurance coverage.
More about Dr. Era S. Dutta
Dr. Era S. Dutta is one of the best Psychiatrists in Mumbai, Mumbai. You can visit her at Dr. Paramar' Health Harmony Polyclinic in Mumbai, Mumbai. Book an appointment online with Dr. Era S. Dutta and consult privately on Lybrate.com.

Lybrate.com has a nexus of the most experienced Psychiatrists in India. You will find Psychiatrists with more than 31 years of experience on Lybrate.com. Find the best Psychiatrists online in Mumbai. View the profile of medical specialists and their reviews from other patients to make an informed decision.
Info
Education
Medicine (MD), Psychiatry - . - 2003
Languages spoken
English
Hindi
Location
Book Clinic Appointment with Dr. Era S. Dutta
Bldg no 19 Opp monginis shop, pratiksha nagar road, sion koliwada ,, Mumbai, Maharashtra 400022, Mumbai

,

Mumbai
Get Directions
Services
Submit Feedback
Submit a review for Dr. Era S. Dutta
Your feedback matters!
Write a Review
Feed
Nothing posted by this doctor yet. Here are some posts by similar doctors.
Asked for male, 53 years old from Kolkata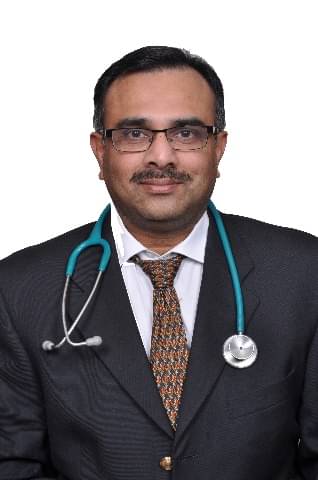 (MRCPSYCH-UK), MD - Psychiatry, MBBS
From your account, your Uncle is a habitual Sexual Offender and is a criminal according to the law. Kindly take advice from an advocate or File an FIR with the Police as he can be attempting to harm other minors or girls, or women as well. As for your aunt, if she is aware of such things happening at home and is facilitating these things to happen, then she would be considered as accomplice to crime. If not she could be suffering from depressive illness and refer her to a psychiatrist as early as possible. It takes a braveheart to prevent crimes. Such crimes are very common in indian households. Most of the Sexual Crimes are perpetuated by brothers, stepfathers, fathers, uncles, cousins, grandparents, close friends and family friends and because of STIGMA and FAMILY HONOR and "I DONT BELIEVE HE WILL DO THAT" such people get away and commit sexual crimes again and again.
Shared 9 months ago • Featured Tip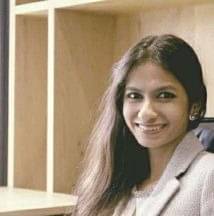 Bipolar disorder, also known as manic-depressive illness, is a brain disorder that causes unusual shifts in mood, energy, activity levels, and the ability to carry out day-to-day tasks. A person's mood and emotions can be altered drastically due to bipolar disorder, but they do not have more than one personality. Split personalities problem is more commonly seen in those with personality/dissociative disorders.
There are four basic types of bipolar disorder; all of them involve clear changes in mood, energy, and activity levels. These moods range from periods of extremely "up," elated, and energized behavior (known as manic episodes) to very sad, "down," or hopeless periods (known as depressive episodes). Less severe manic periods are known as hypomanic episodes.
Bipolar I Disorder— defined by manic episodes that last at least 7 days, or by manic symptoms that are so severe that the person needs immediate hospital care. Usually, depressive episodes occur as well, typically lasting at least 2 weeks. Episodes of depression with mixed features (having depression and manic symptoms at the same time) are also possible.
Bipolar II Disorder— defined by a pattern of depressive episodes and hypomanic episodes, but not the full-blown manic episodes described above.
Cyclothymic Disorder (also called cyclothymia)— defined by numerous periods of hypomanic symptoms as well numerous periods of depressive symptoms lasting for at least 2 years (1 year in children and adolescents). However, the symptoms do not meet the diagnostic requirements for a hypomanic episode and a depressive episode.
Other Specified and Unspecified Bipolar and Related Disorders— defined by bipolar disorder symptoms that do not match the three categories listed above.
The disorder has two strong phases: 1) Bipolar Mania and 2) Depression.
Mania-
Mania is a state of heightened energy and euphoria - an elevation of mood. It is in direct contrast to depression. Mania can vary in severity from hypomania, where, in addition to mood and energy elevation, the person shows mild impairment of judgement and insight, to severe mania with delusions and a level of manic excitement that can be so exhausting that hospitalisation is required to control the episode.
The mood, energy and other related symptoms define both mania and hypomania, with psychotic features being an 'add on' component experienced by a sub-set of individuals.
You have an intense sense of well-being, energy and optimism. It can be so strong that it affects your thinking and judgement. You may believe strange things about yourself, make bad decisions, and behave in embarrassing, harmful and - occasionally - dangerous ways.

Like depression, it can make it difficult or impossible to deal with day-to-day life. Mania can badly affect both your relationships and your work. When it isn't so extreme, it is called 'hypomania'.

If you become manic, you may notice that you are:
Emotional:
very happy and excited
irritated with other people who don't share your optimistic outlook
feeling more important than usual.
Thinking:
full of new and exciting ideas
moving quickly from one idea to another
hearing voices that other people can't hear.
Physical:
full of energy
unable or unwilling to sleep
more interested in sex.
Behaviour:
making plans that are grandiose and unrealistic
very active, moving around very quickly
behaving unusually
talking very quickly - other people may find it hard to understand what you are talking about
making odd decisions on the spur of the moment, sometimes with disastrous consequences
recklessly spending your money
over-familiar or recklessly critical with other people
less inhibited in general.
If you are in the middle of a manic episode for the first time, you may not realise that there is anything wrong – although your friends, family or colleagues will. You may even feel annoyed if someone tries to point this out to you. You increasingly lose touch with day-to-day issues – and with other people's feelings.
Depression-
The feeling of depression is something we all experience from time to time. It can even help us to recognise and deal with problems in our lives. In clinical depression or bipolar disorder, the feeling of depression is much worse. It goes on for longer and makes it difficult or impossible to deal with the normal things of life. If you become depressed, you will notice some of these changes:
Emotional:
feelings of unhappiness that don't go away
feeling that you want to burst into tears for no reason
losing interest in things
being unable to enjoy things
feeling restless and agitated
losing self-confidence
feeling useless, inadequate and hopeless
feeling more irritable than usual
thinking of suicide.
Thinking:
can't think positively or hopefully
finding it hard to make even simple decisions
difficulty in concentrating.
Physical:
losing appetite and weight
difficulty in getting to sleep
waking earlier than usual
feeling utterly tired
going off sex.
Behaviour:
difficulty in starting or completing things – even everyday chores
crying a lot – or feeling like you want to cry, but not being able to
avoiding contact with other people.
Causes:
Biological Causes: Experts say that patients with bipolar disorder often show physical changes in their brains. Nobody is sure why the changes lead to the disorder.
Genetic Traits: Researchers are involved in finding out whether or not the causes of bipolar disorder arise out of genes and other hereditary factors. If you have a first-degree relative or a sibling who is/was affected by this condition, you would probably have it too.
Neurotransmitters: Mood swing disorder is caused by an imbalance in brain chemicals known as 'neurotransmitters'.
Treatment Methods:
Initial Treatment: The initial treatment method is to take medications to balance and control the mood swings. After the symptoms are in control, one has to start working with his/her trusted doctor for chalking out an effective and practical long-term treatment procedure.

Recovery from substance abuse: Problems related to excessive alcohol and drug abuse are solved by this therapy. Failing this step, this disorder can be unmanageable.

Day care treatment: Day care treatment programs can be recommended by your doctor. This treatment method includes counseling and support which keep the bipolar traits under control.

Hospitalization: Hospitalization or immediate medical support is recommended in case of suicidal thoughts or when a person starts exhibiting erratic behavior (being psychotic).

Medications: Medications include the administration of antipsychotics (such as ziprasidone, olanzapine), antidepressants (usually in combination with a mood stabilizer or an anti-psychotic), mood stabilizers (such as valproic acid, lithium, divalproex sodium) and anti-anxiety medications. If you wish to discuss about any specific problem, you can consult a Psychiatrist.
3708
people found this helpful
Shared 1 year ago • Featured Tip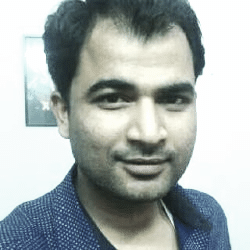 Bachelor Of Physiotherapy
How to effectively handle work related stress
The statistics on stress at workplace are staggering with half of respondents in studies reporting that they face higher than normal stress levels at work. Stress is a silent killer and can lead to serious health issues like stroke and heart attack. Stress at the workplace could be due to excessive workloads, unclear responsibilities, lack of control, unrealistic deadlines and noisy work environment.
While it is a good thing to be competitive and excel in whatever you are doing, it is also very important to learn to tackle stress and take life easy. Remember, we live only once! here are some simple and effective ways to handle workplace stress:
1. Seek support at work
Research has shown that having one good friend at work reduces the chances of quitting. Sharing your thoughts with another person not only reduces the stress levels but also might lead to discovering new ways to handle tough situations. Take proactive steps to be more friendly and sociable at work.
2. Manage work better
Try prioritizing better and not expecting perfection in every task. In case your role is over-loaded, try talking to your manager to reduce the load or if possible, delegate some work. Accept that you have certain limits to your productivity and do not try to prove yourself by over-working.
3. Get moving
It is a proven fact that exercises in any form reduces stress levels. Try to exercise for half an hour daily in the form walking, swimming, playing a sport or running. You can take short walking breaks at work that can add up to half an hour in a day.
Reduce weight with weight management products >>
4. Try breathing exercises
Breathing deeply for four counts on inhale and exhale can reduce stress levels immediately. You can try alternating breathing exercise i. E. Long inhale with one nostril and exhaling with the other nostril, which brings focus and energy in the morning before starting work.
5. Take a power nap
10 minutes of shut eye goes a long way in recharging your tired brain. Any longer than 15 minutes will end up making you groggy. Just put your head down on the desk, and clear your mind of all thoughts for 10 minutes.
6. Eat right
Food has a big role to play in determining our stress levels. Avoid processed food, sugar and high amount of refined carbs like flour, white rice etc. Maintaining your blood glucose levels by eating more complex carbohydrates that are slowly digested like ragi, jowar, bajra gives you steady energy levels throughout the day.
Take care of your sugar, liver, skin & more with ayurvedic products
7. Get enough sleep
Over-worked employees often cut back on sleep and try to squeeze in work at night. Over the long term, this practice can severely impact your health and leads to more stress. A restful night's sleep of at least 6 hours is mandatory for all adults. Lack of sleep causes irritability and diminished ability to deal with stress. Avoid looking at laptop, tv or phone screens when you are trying to fall asleep.
You have to take charge of your own work-life balance and draw the line where you feel uncomfortable since no one will do it for you. Over-working might give benefits in the short term in terms of recognition and promotion, but it causes emotional, mental and physical burnout in the long term. Stay healthy, stay happy.
4
people found this helpful
Asked for male, 23 years old from Valsad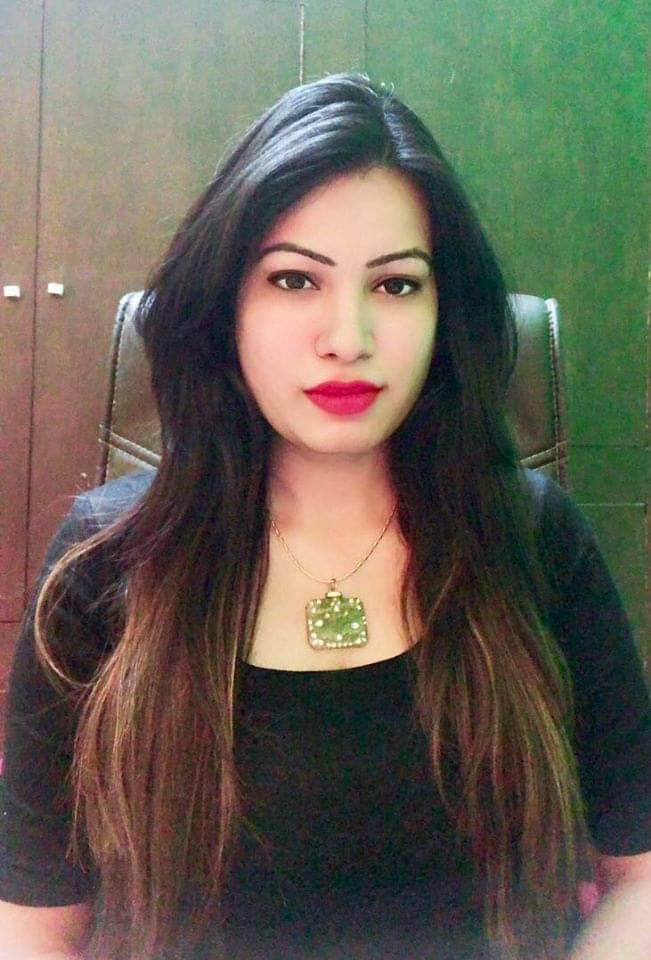 Masters in Clinical Psychology
hi, Anger management concerns recognising the triggers for anger as early as possible and expressing these feelings and frustrations in a cool, calm and collected way. Do regular physical exercise anything like brisk walk, gym, jogging When you exercise regularly your body learns how to regulate your adrenaline and cortisol levels more effectively. People who are physically fit have more optimum levels of endorphins; endorphins are hormones that make you feel good and therefore less likely to feel angry. Breathe slow and Relax: When you start to feel tense and angry, try to isolate yourself for 15 minutes and concentrate on relaxing and calm, steady breathing: Inhale and exhale deeply 3 or 4 times in a row. Count slowly to four as you inhale. Count slowly to eight as you exhale. Focus on feeling the air move in and out of your lungs. Concentrate and feel your ribs slowly rise and fall as you repeat the exercise. Stop and revert to normal breathing if you start to feel dizzy at any time. try this and for any more questions revert to me all the best :) you will get better
3
people found this helpful
Asked for male, 28 years old from Sagar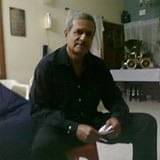 Reparenting Technique, BA, BEd
The stress that you feel is not dependent on the stressor i.e. the work. It is entirely dependent on your perception of stress. Life is difficult no doubt, as a general rule, but what we do adds to the stress in our response. We add to the stress of life instead of reducing it or learning to deal with it. Many of us follow a policy of avoidance. We cannot do that all of our lives. So the first thing to do is to change your perception. For example, look at it as a challenge that you would like to meet with a positive outlook. See everything as a gift from God to perform as though you are doing it for Him. God never gives us work to do beyond our capacity. Now you may argue that it is the Government that is giving all the work. That is true in the overt sense, but if you look at it with spiritual eyes, you know that it is ultimately given by God. Secondly, build a good constitution mentally, emotionally and physically to combat stress. Eat healthily, sleep well, and exercise regularly. Talk about your emotions regularly to a good friend every day. Learn stress management techniques. Do Yoga and meditation. Pray every day to God to give you the strength, and offer your work as a prayer to Him – you will give your best and you will feel so satisfied when you do it well. You must also talk to your superior that the workload is getting beyond your means and that you need more personnel to support you. Finally, learn to delegate much or some of your work to subordinates. If you do not trust, you will find it difficult to delegate. You may also take a multivitamin and multimineral along with your food. You must also keep a good regimen of exercise, sleep, and diet so that you can combat stress in whatever form it appears.
36
people found this helpful
Asked for male, 28 years old from Bangalore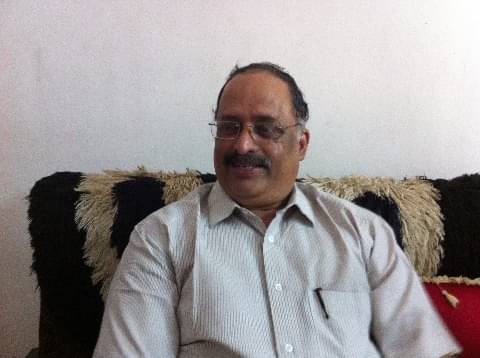 C.S.C, D.C.H, M.B.B.S
General Physician, Alappuzha
7 Ways to Remember Anything Research-based strategies to boost your memory and keep it strong 7 Strategies for Remembering 1.Become interested in what you're learning. We're all better remembering what interests us. Few people, for example, have a difficult time remembering the names of people they find attractive. If you're not intrinsically interested in what you're learning or trying to remember, you must find a way to become so. 2.Find a way to leverage your visual memory. You'll be surprised by how much more this will enable you to remember. For example, imagine you're at a party and are introduced to five people in quick succession. How can you quickly memorize their names? Pick out a single defining visual characteristic of each person and connect it to a visual representation of their name, preferably through an action of some kind. Remember: Memory is predominantly visual. 3.Create a mental memory tree. If you're trying to memorize a large number of facts, find a way to relate them in your mind visually with a memory tree. Construct big branches first, then leaves. Branches and leaves should carry labels that are personally meaningful to you in some way, and the organization of the facts ("leaves") should be logical. 4.Associate what you're trying to learn with what you already know. It seems the more mental connections we have to a piece of information, the more successful we'll be in remembering it. This is why using mnemonics. Write out the items to be memorized over and over and over. 5.When reading for retention, summarize each paragraph in the margin. This requires you to think about what you're reading, recycle it, and teach it to yourself again. Even take the concepts you're learning and reason forward with them; apply them to imagined novel situations, which creates more neural connections to reinforce the memory. 6.Do most of your studying in the afternoon. Though you may identify yourself as a "morning person" or "evening person" at least one Study. Suggests your ability to memorize isn't influenced as much by what time of day you perceive yourself to be most alert but by the time of day you actually study—afternoon appearing to be the best. 7.Get adequate sleep to consolidate and retain memories. Not just at night after you've studied but the day, you study as well. Far better to do this than to stay up cramming all night for an exam. CONCENTRATION TIPS Here's some tips to get into a state of deep concentration where work / or studies flow easily so that you can do well in examinations/ and or do your work well. 1) Cut Off the Noise Getting into a state of concentration can take at least fifteen minutes. If you are getting distracted every five, you can't possibly focus entirely on your work. Request that people don't interrupt you when working on a big project. If you are required to answer phones and drop-in's immediately, schedule work when the office is less busy. 2) Structure Your Environment The place you work can have an impact on your ability to focus. Try to locate yourself so you are facing potential distractions such as doors, phones or windows. This way you can take a glance to assess sounds that would otherwise break your focus. 3) Clarify Objectives Know what your goal is clearly before you start. If you aren't sure what the end result is, the confusion will make it impossible to focus. 4) Divide Blobs. If you have a large project that needs work, clearly identify a path that you will use to get started working on it. If the sequence of actions isn't obvious, it will be difficult to concentrate. Taking a few minutes to plan not only your end result, but the order you will complete any steps, can save hours in wasted thinking. 5) Know the Rules Get clear on what the guidelines are for the task ahead. What level of quality do you need? What standards do you need to follow? What constraints are there? If the rules aren't clear from the outset, you will slip out of concentration as you ponder them later. 6) Set a Deadline Deadlines have both advantages and disadvantages when trying to force concentration. A deadline can make it easier to forget the non-essential and speed up your working time. If you give yourself only an hour to design a logo, you will keep it simple and avoid fiddling with extravagant designs. Time limits have disadvantages when they cause you to worry about the time you have left instead of the task itself. 7) Break down Roadblocks Roadblocks occur whenever you hit a tricky problem in your work. This can happen when you run out of ideas or your focus wavers. Break down roadblocks by brainstorming or planning on a piece of paper. Writing out your thought processes can keep you focused even if you might become frustrated. 8) Isolate Yourself Become a hermit and stay away from other people if you want to get work done. Unless your work is based on other people they will only break your focus. Create a private space and refuse to talk to anyone until your work is finished. Put a sign on your door to steer away drop-ins and don't answer your phone. 9) Healthy Body, Sharper Mind What you put into your body affects the way you concentrate. Nobody would expect peak performance if they showed up drunk to work. But if you allow yourself to get chronic sleep deprivation, overuse stimulants like caffeine or eat dense, fatty foods your concentration will suffer. Try to cut out one of your unhealthy habits for just thirty days to see if there is a difference in your energy levels. I've found even small steps can create dramatic changes in my ability to focus. 10) Be Patient Before I write an article, I often sit at my desk for a fifteen or twenty minutes before I put finger on the keyboard. During this time I feel a strong urge to leave or do something else. But I know that if I am patient, I'll stumble upon an idea to write about and enter a state of flow. Without a little patience, you can't take advantage of flow when it rushed through you. If you need strong concentration I recommend periods of 90-120 minutes. Any less than that and you will waste too much time getting started before the flow can continue. More than this is possible to sustain focus, but you will probably benefit from a quick break. These are the general guidelines for concentration, studying well or doing your job. Regards.
View All Feed
Near By Doctors

DPM, MBBS
Psychiatrist
Harmony Psychiatry Clinic,
Book Appointment

D.P.M, MBBS
Psychiatrist
Harmony Psychiatry Clinic,
Book Appointment

Psychiatrist
Harmony Psychiatry Clinic,
Book Appointment

Book Appointment

FIPS, PGDMLS, DPM, MBBS
Psychiatrist
Chaitanya Mindcare Centre,
Book Appointment

MBBS, MD - Psychiatry
Psychiatrist
Book Appointment