Personal Statement
The team at Expert aesthesics specialise in anti ageing aesthetic procedures that help to maintain and restore the youthful definition of your face and body.Our aim is to achieve nature l...
...more
The team at Expert aesthesics specialise in anti ageing aesthetic procedures that help to maintain and restore the youthful definition of your face and body.Our aim is to achieve nature looking result for our patients,to make them look and feel thier absoulte best.
More about Dr. Dipanjali Singh
Expert Aesthetics The team at Expert Aesthetics specialize in anti ageing aesthetic procedures that help to maintain and restore the youthful definition of your face and body. Our aim is to achieve natural looking result for our patients, to make them look and feel their absolute best. Led by Dr.Dipanjali Singh ,Expert Aesthetics has clinics in Mumbai,Lucknow,New Delhi Dr. Dipanjali Singh,the founder and medical director of Expert Aesthetics, a pioneer in the field of aesthetic medicine specialises in cosmetic , antiaging ,hair loss and weight loss treatments. Expert Aesthetics is widely recognized for its weight loss solutions and therapeutic approach to beauty treatments. Dr. Dipanjali Singh was 1st to introduce "THE UNIQUE SEVEN STEP APPROCH TO WEIGHT LOSS " which includes Ultrasonic Lipolysis ,Radio Frequency(Rf) Body Contouring :Deep Heat Therapy :Vaccum Therapy ,Electrogym: ,Lipo Laser &,Diet Counselling Expert Aesthetics is a leading Mumbai Skin Lasers & Non invasive aesthetic treatment clinic. The World Class Clinic set in pristine setting is a one stop specialty skin clinic to handle all types of aesthetic treatments. State of the Art Pain Free Laser Hair Removal, Photofacial , RF Skin Tightening for Removal of Double Chin and sagging skin, Non Surgical Radio frequency for removal of Acne Scars & Stretch Marks, peel and laser treatments treatment for pigmentation and skin whitening. The Clinic has attracted hundreds of overseas patients worldwide, where most visit us in Mumbai, India, exclusively for Laser Hair removal and Skin Tightening RF, PRP (VAMPIRE TREATMENT ) .MICRONEEDLE THERAPY AND SCALP MICROPIGMENTATION ( SMP ). PRP [platelet rich plasma] treatment for hair loss and skin rejuvenation is her expertise, which is the best non-surgical treatment for hair loss. Coupled with mesotherapy, stem cell therapy, laser therapy and cyclical therapy , Dr Dipanjali has found excellent results in hair loss and she has been successfully treating many patients with hair loss [mild to severe] at her private clinic . We use imported PRP kits from Germany for excellent results. Dr.Dipanjali also expertises in MPG OR SMP [Scalp Micropigmentation] a still less known technique in India which innovoles pigment induction on the sclap which replicates the natural hair follicle thus increasing the hair density. Also the preferred technique for hair density enhancement by men and women post transplantation . Dr Dipanjali has also been associated with the official training of doctors in MPG in Mumbai,thereafter. Dr.Dipanjali also specialized in PRP , PRP with Microneedling, Vampire facelifts, plasma facials, Microneeding facials which are the latest techniques in anti aging treatment for skin rejuvenation . Dr.dipanjali has also been a part of many national and international workshops and seminars Dr.Dipanjali has done Fellowship in Aesthetic Medicine from divine proportion medical Aesthetics Academy .she is a member of american academy of aesthetic medicine (USA ). she has excellent skills in acne treatment,treatment of acne scars, Acne Marks , Age Spots , melasma,Hpyerpigmentation,Dark Cricles,Anti Aging treatments and weight loss treatments. Expert Aesthetics offers a wide range of treatment options for all the above concerns with Excellent results which include Microdermabrasion, Chemical Peels,Mesotherapy for Hair and skin,PRP for hair loss and skin rejuvenation,laser Hair reduction,laser therapy for acne and HyperpigmenMation,photo facials,Microneedling therapy,plasma facial,low level laser therapy for hair loss, stem cell therapy,MPG[Micro pigmentation of scalp] Botox,Fillers,Medifacials.Expert Aesthetics offers more than 20 types of chemical peels and Medifacials customised as per skin types .treatment of Vitilago with instant result with Micropigmentation of Vitilago or white patches where organic pigments are induced to give the desired skin colour .laser hair reduction at Expert Aesthetics is one of the most coveted services by the patient . Bridal Package and Makeover Package[for models] are also available as per the needs and desire of the patients which include Skin Whitening , Rejuventation and glow , Photofacial , laser hair reduction etc.Our list of clients include Actor , Celebrities and Entertainers.
Info
Education
Fellowship In Aesthetic Medicine - Divine Proportions Medical Aesthetics Academy - 2015
Awards and Recognitions
International Master Course On Aging Science
Professional Memberships
American Academy of Aesthetic Medicine
Location
Book Clinic Appointment with Dr. Dipanjali Singh

555, Kanpur Road, Oposite Hotel Piccadily, Alambagh

,

Lucknow
Get Directions




+2



504, Sunshine, Lokhandwala, Andheri West

,

Mumbai
Get Directions


Consult Online
Text Consult
Send multiple messages/attachments. Get first response within 6 hours.
7 days validity
•
₹500 online
Consult Now
Phone Consult
Schedule for your preferred date/time
15 minutes call duration
•
₹500 online
Consult Now
Services
Submit Feedback
Submit a review for Dr. Dipanjali Singh
Your feedback matters!
Write a Review
Patient Review Highlights
"Very helpful"
2 reviews
"Professional"
1 review
"Practical"
3 reviews
"knowledgeable"
5 reviews
"Caring"
1 review
"Well-reasoned"
1 review
"Thorough"
2 reviews
"Helped me impr..."
1 review
Reviews
Verified
Oct 25, 2017
Excellent, very informative and all the recent technology she has . Basically all the possible treatment options in good budget /
Verified
Jul 9, 2017
I had severe acne . Thanks to doctor that my acne disappeared and also acne marks and scars .
Anupma Singh
Mar 8, 2018
She was not there.But the staff is good .nd they assured my next meeting with dr
Runu
Dec 6, 2016
Dr. Dipanjali Singh provides answers that are very helpful.
Shruti
Jun 2, 2018
Had a great experience. ..nice doctor
Mini
Apr 25, 2018
Excellent experience
Feed
Shared 2 months ago • Featured Tip
The skin produces a natural oil known as sebum from the sebaceous glands. This acts as a protective layer and is passed out through the multiple, minute pores. With the teenage years seeing excessive hormones, excessive sebum is produced which clogs the pores, and the underlying sebum may not be released from the glands. In some cases, there could also be bacteria trapped in these acne. In severe cases, there can be extreme pain and pus formation. The acne can be quite large in size and may leave marks, which often take a long time to disappear.
Causes
Though acne affects any age group, it is most common in the teenage years and is attributed to the hormones called androgens. In women, there is also a hormonal correlation where acne is more common with menstrual cycles, pregnancy and polycystic ovaries – all conditions associated with increased hormone levels.
Before heading out for medical help, the following are some tips to manage acne.
Avoid touching it or picking it. Else it will result in a faster spreading of the infection to the surrounding areas.

Use ice cubes on the acne as they help reduce redness and swelling by lowering the blood supply.

Learn to keep calm as stress increases hormonal release and thereby acne.

Do regular exercises. A good workout routine helps by keeping your skin clean and the pores open. There is a more frequent clearing of sebum leading to reduced acne.

Maintain a healthy eating pattern. Avoid oily food items, which only add to the oiliness of the skin. Sugars again are proven to be harmful for acne.

Follow a proper sleep routine as it will relax your muscles and keep you calm.

Use mild detergents for washing pillow covers and towels, which are often used on the skin.

Frequent washing, regular moisturizing, and exfoliating should be a part of your skin care routine. Avoid heavy chemicals and adhere to one regimen with as many natural substances as possible.
Medical Management
Medications would be required in more severe cases, where there is infection along with pain.
Topical products would include creams, gels or lotions with retinoids like tretinoin, tazarotene and adapalene. In some cases, topical antibiotics like clindamycin or erythromycin combined with benzoyl peroxide are used. Light therapy, laser resurfacing, dermabrasion, chemical peels and steroid injections can be used to remove acne scars, which may be very concerning cosmetically.
Very severe cases may require a systemic antibiotic course with doxycycline and minocycline. Birth control pills may be used in some to regulate hormonal levels.
Despite all this, let nature take its own course, and in majority of the cases, acne runs its course and settles down with the passage of teenage years. Try the next level therapy only if absolutely required.
2661
people found this helpful
Shared 6 months ago • Featured Tip
PRP is a latest, state of the art technology that employs non-surgical methods to stimulate hair growth in case of hair loss.
Advancements in research have enabled scientists to make new inroads in the field of wound and tissue healing. The result of these researches is PRP, which is a natural way to rejuvenate your scalp, skin and stimulate your hair growth.
How Does PRP Work?
The presence of mesenchymal stem cells and autologous blood products in human blood contain specific growth factors that assist in tissue regeneration and healing. PRP has been used to heal skin and wounds for over two decades now. Apart from this it finds use in oral surgery, cosmetic surgery and neurosurgery as well. It is also the promising treatment to promote hair growth.
Benefits:
It is a progressive healing treatment that doesn't require surgery.
Simple, rapid and highly effective system.
Autologous (from patient's own blood).
The system is biocompatible and xeno-free, so there shouldn't be any safety concerns.
Increase in the concentration of platelets can be observed.
It helps in the elimination of undesired erythrocytes, which significantly decrease the fibroblast proliferation.
Contains growth factors that help in the stimulation of growth of the hair follicles.
Can be performed preoperatively, intraoperatively, or post operatively.
The Science Of PRP--
There are special cells called platelets used in PRP, that have been theoretically proved to stimulate hair follicles growth by stimulating stem cells and other important cells in the ecosystem of the follicles. They are instrumental in promoting the healing ability and regeneration of cells, formation of new cells and response to injury. PRP stimulates inactive or newly implanted hair follicles, and makes them active by inducing them into a growth phase.
Platelets are known to contain various structures, which are crucial for blood clotting and cell regeneration, and are released during the repair process by the body. Some of these structures are: glycogen, alpha granules and lysosomes.
Who Should Not Have PRP Treatment?
Those with heavy drug and smoking issue should avoid PRP. Also those who drink a lot of alcohol should avoid PRP. Those suffering from platelets related ailments, sepsis, chronic liver disease, thrombocytopenia, hyperfibrinogenemia, systemic disorders and cancer should also stay away from PRP.
Conclusion
At length, PRP is a boon for all those who aren't fans of surgery or the ones who prefer a more aggressive but non-surgical approach for treatment to their ailments. The results might vary from patient to patient, but it is certainly one of the most promising technologies to stimulate hair growth and rejuvenate your skin, and the results are quite convincing. So decide wisely!
In case you have a concern or query you can always consult an expert & get answers to your questions!
2749
people found this helpful
Shared 8 months ago • Featured Tip
Do you ever wish you could start all over and take better care of your skin? A chemical peel could give you that chance. Peels can dramatically reduce lines, wrinkles, acne scars, dark spots, and roughness caused by years of sun.
A chemical peel is a solution applied to the face to remove the outermost layer or layers of skin. It's a technique used to improve the appearance of the skin on the face, neck or hands. A chemical solution is applied to the skin that causes it to exfoliate and eventually peel off. The new skin that grows in its place is softer, smoother and has fewer imperfections. The new skin is also temporarily more sensitive to the sun.
There are three basic types of chemical peels:
Superficial or Lunchtime Peel: Alpha-hydroxy acid or another mild acid is used to penetrate only the outer layer of skin to gently exfoliate it. The treatment is used to improve the appearance of mild skin discoloration and rough skin as well as to refresh the face, neck, chest or hands.
Medium Peel: Glycolic or trichloroacetic acid is applied to penetrate the outer and middle layers of skin to remove damaged skin cells. The treatment is used to improve age spots, fine lines and wrinkles, freckles and moderate skin discoloration.
Deep Peel: Trichloroacetic acid or phenol is applied to deeply penetrate the middle layer of skin to remove damaged skin cells. The treatment removes moderate lines, age spots, freckles and shallow scars. A thorough evaluation by a dermatologic surgeon is imperative before embarking upon a chemical peel.
When is a chemical peel appropriate?
Chemical peels are used to treat a number of conditions including:
Pigmentation on face or body
Tanning
Dyschromias
Fine Wrinkles
Acne
Acne marks and scars
Dullness
Aging skin
Crow's feet
Sagging skin
Who should not opt for chemical peels?
Generally, light-haired and fair skinned people are the best candidates for chemical peel. The procedure does not work as well on dark skinned patients. The procedure is not recommended for individuals with infections, active skin disease, cut or broken skin, or sunburns. Other contraindications include patients who are:
Nursing or pregnant.
Have taken Accutane in last six months.
Have psoriasis, eczema, dermatitis or rosacea.
Depending on the depth of treatment required, your surgeon may choose one of the following peels:
Alpha-hydroxy acid peel (AHA)
Trichloroacetic acid peel (TCA)
Phenol peel
Croton oil peel
Aftercare and recovery
Your dermatologist will discuss how long it will be before you can return to your normal level of activity and work. After surgery, you and your caregiver will receive detailed instructions about your postsurgical care, including information about:
Normal symptoms you will experience
Potential signs of complications
In case you have a concern or query you can always consult an expert & get answers to your questions!
2655
people found this helpful
Shared 9 months ago • Featured Tip
Many find it difficult to keep up with the time-consuming, ineffective hair removal treatments that they've performed their whole lives in the hopes of maintaining a hairless body. But hair removal doesn't need to be so challenging. Due to many benefits, laser hair removal has become very popular amongst youngsters. At Expert Aesthetics, we've mastered the process of laser hair removal and stand behind it as one of the best ways to achieve permanent hair reduction.
What is the theory behind laser hair removal?
Laser hair removal is a medical procedure that uses a laser – an intense, pulsating beam of light – to remove unwanted hair. During laser hair removal, a laser beam passes through the skin to an individual hair follicle. The intense heat of the laser damages the hair follicle, which inhibits future hair growth. Laser hair removal is used to reduce unwanted hair. Many types of laser removal procedures are available, among these, Neodymium YAG, diode, alexandrite, and intense pulsed light sources are well known.
Why should you choose laser hair removal?
Unwanted hair on your face, underarms, legs, arms or any other area can be easily removed using this procedure. Laser hair removal procedures offer you with a healthy and smooth skin free of unwanted hair. The laser used for hair removal target dark and bristly hairs without damaging the surrounding areas. Known for its speed, laser hair procedure can treat small areas in approximately one minute and less. Common treatment locations include legs, underarms, upper lip, chin and bikini line. However, it's possible to treat unwanted hair in nearly any area – except the eyelid or surrounding area.
How long does it take?
Laser removal method is performed by skilled doctors. The doctors need to decide how many days and sittings will it take to get the procedure done depending upon the growth of hair in that specific area and how much area of your skin is to be covered. Once the procedure is done, one may need to get it done in few years again depending upon the regrowth of hair on his/her body.
Benefits:
Hair colour and skin type influence the success of laser hair removal. For example, laser hair removal is most effective for people who have light skin and dark hair because the laser beam targets the pigment (melanin) in the hair. However, advances in technology have made laser hair removal a good option for people with darker skin too.
Precision: Lasers can selectively target dark, coarse hairs while leaving the surrounding skin undamaged.
Speed: Each pulse of the laser takes a fraction of a second and can treat many hairs at the same time. The laser can treat an area approximately the size of a quarter every second. Small areas such as the upper lip can be treated in less than a minute, and large areas, such as the back or legs, may take up to an hour.
Predictability: Most patients have permanent hair loss after an average of three to seven sessions.
Risks:
Laser hair removal doesn't guarantee permanent hair removal. Some hair could be resistant to the laser treatment or grow again after treatment, although the new hair growth might be finer and lighter in colour. The most common side effects of laser hair removal include:
Skin irritation: Temporary discomfort, redness, and swelling are possible after laser hair removal. Any signs and symptoms typically disappear within several hours.
If you're tired of shaving, tweezing, or waxing and are seeking a permanent solution to unwanted hair consider laser hair removal and say hello to smooth hair free skin.
In case you have a concern or query you can always consult an expert & get answers to your questions!
2371
people found this helpful
Shared 11 months ago • Featured Tip
Acne is a disorder which is characterized by small red bumps on the skin or occluded pores in the skin such as blackheads. It can make people conscious of their appearance and result in low self-esteem and anxiety. It usually affects people who fall in the age group of 12-25, but sometimes older people also get affected.

There are various factors that makes the skin prone to acne. Acne occurs when overactive sebaceous glands (glands that produce oil in the skin) produce excess oil and the dead skin cells clog the pores of the hair follicle present in the skin. Inflammation occurs in the clogged hair follicle resulting in acne.

Some causes that makes your skin prone to acne are:
Diet: Following a proper diet is a key factor in keeping your skin healthy. Food usually doesn't cause acne directly but can cause other problems such as greasy skin that are linked with acne. However, foods high in iodides such as seaweeds consumed over time can cause acne.
Stress: Stress is another major cause that makes your skin prone to acne. When the body is stressed, it produces excessive testosterone (a sex hormone) resulting in excessive oil production. Stress also impairs the immune system of the body so that it becomes vulnerable to acne.
Cosmetics: Some cosmetics (usually oil based) tend to clog the pores of the skin which may result in acne. Using harsh cleansing agents can dry and irritate the skin. Also, gentle washing of the skin is recommended to avoid breakouts.
Hormones: Changes in hormonal balance can cause acne especially in the beginning of puberty. In some cases, women are affected by acne when the menstrual cycle stops. The acne caused by hormonal changes may also be genetic in nature. In case you have a concern or query you can always consult an expert & get answers to your questions!
2595
people found this helpful
Shared 1 year ago • Featured Tip
Skin is the body's most expansive organ, but a few people know how to take care of their skin properly. Between media hype and amateur beauty tips, it is hard to differentiate between myths and reality. For example, should you splurge on an expensive moisturizer or not? Here's the truth behind three common beauty myths.
You need sunscreen only when you're outdoors on a sunny day: Sunscreen should be applied everyday whether you're indoors or outdoors. It is a misconception that we are safe from the sun's UV rays when we're indoors. However, UV rays are of two types. While the UVB rays that causes sunburn are blocked by walls, we are still vulnerable to the UVA rays indoors. UVA rays are responsible for skin ageing and skin cancer. Similarly, on cloudy days, we are safe from UVB rays but still need protection from UVA rays. Ideally, your sunscreen should have a minimum SPF of 20-30. If you don't like applying makeup over sunscreen, pick makeup products that are enriched with SPF. You need to moisturize and tone your skin everyday.
No two people have the same skin requirements: While it may work for a person with dry skin to moisturize their skin every day, this may be detrimental for someone with oily skin. If you have oily skin, look for a lotion instead of creams, but if your skin is dry, you definitely need a cream based moisturizer. Similarly, a toner is great for oily skin but can disturb the PH balance of dry skin. Also take a look at the climate before you moisturize your skin. Moisturizing your face regularly in a humid area can lead to breakouts, while using a toner in dry weather can make the skin rough.
Makeup causes acne: Makeup aficionados can breathe a sigh of relief; wearing makeup for extended durations does not lead to acne. The way you use your makeup and the type of product you use are the villains here. Contrary to popular belief, foundation is designed not to be absorbed into skin pores but to form a layer over the skin. Using expired products is also one of the main causes of acne. The other reason makeup is thought to trigger acne is because, if you go to sleep with makeup on, you may wake up with a breakout. This is because not washing your face, clogs your skin pores with the day's grime and dirt.
In case you have a concern or query you can always consult an expert & get answers to your questions!
2565
people found this helpful
Asked for male, 20 years old from Malappuram
There are various treatment options for acne available, peel treatment, laser treatment, oral and topical treatment as per the cause and type. If you have hair growth on upper lips you can go for laser hair removal, which is a safe and easy option to get rid of unwanted hair. In any part of the body,
4
people found this helpful
Shared 1 year ago • Featured Tip
THE UNIQUE SEVEN STEP APPROACH TO WEIGHT LOSS .
1. Ultrasonic Lipolysis -
Ultrasonic Lipolysis is an innovative, gentle non surgical procedure to remove the accumulation of fat deposits in specific regions of the body. It is one of the safest methods for removing localised fat in, and around the waist, inner thigh, abdomen, under the upper arms, knees, and ankles.
This method removes unwanted fatty deposits that can change the shape of our bodies .
How does lipolysis treatment work?
This type of lipolysis technique uses ultrasound to reduce fat. A transducer (a device that converts one form of energy to another) is applied directly to the skin of the treatment area and do not employ injections (as in injection lipolysis) or incisions (as in laser assisted liposuction).
A transducer kept on the skin emits high-intensity Ultrasonic waves in a conical manner. Two beams of ultrasound energy warm and treat fatty tissue beneath the skin. It promotes fat cell mobility and encourages the body to metabolize , drain or reabsorb excess fluids.
These are focused 1.5 cm below the skin causing rupture of the fat cells. The transducer is then advanced further to destroy the new layer of fat cells.
Is ultrasonic lipolysis safe? Any side effects?
Ultrasonic Lipolysis is completely safe and non-surgical, permanent, instant fat reduction method without diet, exercise, injections, medicine, heat, cuts, redness, surgery, and anesthesia. Only fat cells are targeted without affecting other organs and therefore no side effects have been observed for this treatment.
As explained earlier, it is a non-invasive procedure, and hence, patients can return to work quickly after the treatment although hot showers best are avoided for eight hours after the session.
Ultrasonic lipolysis results
It is an entirely non–invasive treatment; one can resume the daily activities immediately without any rest. 80% patients experience an immediate reduction in fat. 18% take 7-10 days to see the effect whereas 2% of the patients need Mesotherapy to destroy brown fat cells.
The method helps to improve the effects of dieting and exercise.
People who are committed to a healthy lifestyle of regular exercise and a well-balanced diet should experience long-term improvement.
You will lose inches and look slimmer. Moreover, this procedure helps to tighten the loose skin with the radiofrequency treatment done following the Ultrasonic Lipolysis.
A typical Ultrasound Lipolysis session takes around one hour.
The treatments are done weekly once and need to be repeated for at least 6-8 sessions although patients who are committed to a healthy lifestyle and regular water replenishment should experience permanent results between one and three treatments depending on the patient's' response to treatment.
2. RADIO FREQUENCY(RF) BODY CONTOURING :
Radio frequency body contouring (also known as skin tightening) is becoming all kinds of popular as it removes fat, tightens the skin and improve tone, without any pain or downtime at all!
The treatment is offered by the expert aesthetics Clinic involves third generation radio frequency technology to offer a non-invasive, pain-free body treatment to help reduce the appearance of cellulite, firm skin, boost collagen production and tackle any pesky fatty deposits that won't budge with exercise.
It's a pretty versatile treatment as it can also help reduce flabby skin, tighten bingo wings, contour and tighten a post pregnancy tummy, reduce fine lines and wrinkles (on the face and body), reduce saddle bags and even lift and tighten your bum.
What's more radio frequency body contouring comes with the guarantee that you won't need any recovery time and is FDA approved after all.
How does it work? The radio frequency energy penetrates the skin layers to selectively heat the skin tissue where the collagen fibres are embedded. The local heating causes an immediate contraction of the collagen fibres, and fat cells drain then shrink, while those all important fibroblast cells (part of our connective tissue) are stimulated to produce new collagen and elastic fibres. The effect of this is tighter, smoother, younger looking skin with a visible 'lift'. Fat cells are reduced and stubborn cellulite looks a lot less noticeable.
What is the treatment like? The treatment itself is surprisingly relaxing. Each area on your body is treated for 20-30 minutes. All that's required is to show your therapist your problem areas and lie back on the treatment bed and wait for the magic to begin. The technique is so relaxing that actually it's easy to fall fast asleep – always a sign of a good treatment.
When can I expect to see results?
Most patients will be able to notice an immediate result in the tightness of their skin, but results continue to emerge in the days following the treatment too. Skin is remarkably smoother and muscle tone is more visible too. Normally, multiple sessions are required, generally 1 per week until you've had about 4-8 treatments in total, this depends on the results you want and the advice of your aesthetic practitioner.
Are there any side effects? Normally there are no side effects from the treatment, but some people might find the treatment area is a little red post treatment but this usually resolves after 30 mins post treatment.
3. DEEP HEAT THERAPY :
Deep heat therapy increases the intermolecular temperature of fat cells which further results in breakdown of the binding between tissues and muscles of the treated area, resulting in loosening of fat cells enhancing the process of slimming.
The heat provided during the therapy helps in instant pain relief but also increases blood circulation and enhances metabolism. This therapy helps burn more calories than conventional forms of physical exercise.
BENEFITS :
• Improves blood circulation
• Provides penetrating warmth
• Improves muscle tone and strength
• Increase energy levels
• Reduces toxins.
4. VACCUM THERAPY
Vaccum therapy is based on mixing two techniques of deep massage and negative pressure. This noninvasive technique causes local heat effect. The sucking and releasing action, helps in mobilizing and breaking down excessive, accumulated body fats. Once broken down, the fat is more easily converted into energy and consumed by the body. Vaccum therapy is one of the most powerful therapies against cellulite.
BENEFITS :
• Reducing of the cellulite
• Weight loss when combined with diet
• Stimulates the metabolism
• Removes toxins and waste products
• Reduce stiffness.
5. ELECTROGYM:
Electrogym uses Bio-electrical stimulation technology that strengthens and tones muscles. These machines employ special combination of frequencies that target tough body tissues precisely to activate metabolism resulting in concentrated slimming and slackening the surrounding fats.
The sequential pattern of low amplitude frequencies stimulate muscles in the treated areas making them work. This work creates great energy and the muscles utilize the surrounding fat as an energy source, burning fats exactly as they do during a strenuous workout.
ELECTROGYM works by targeting not just the muscles you can see, but also the muscles that are more difficult to reach with conventional exercise.
PHYSIOLOGICAL BENEFITS :
• Strong controlled muscle contraction and relaxation for strengthening and muscle
endurance
• Increase in metabolism
• Circumferential inch loss
• Improvement in sleep.
6. Lipo Laser
There are some areas on our bodies that tend to readily accumulate fat, such as the abdomen, & thighs, chin and arms. We can target these troublesome areas for spot fat reduction with non-invasive, pain-free Lipo Laser.
What is Lipo Laser?
Lipo Laser is a non-surgical cold laser procedure that uses low level, laser-based light to reduce the stubborn, subcutaneous fat
on targeted areas of your body.
Lipo Laser treatment reduces inches in targeted areas of the body including the Abdomen, Thighs, Arms, Underarms, Chin, Waist, and Back.
Most patients will see circumferential reduction of fat loss in a (2-18) treatment protocol in the abdominal region. Other regions of treatments including Arms, Chins, and Thighs will see fat loss proportionally as well. Each region is treated as a Zone and results may vary depending on the size (BMI) and health of each patient.
How does Lipo Laser work?
During a Lipo Laser session, laser energy painlessly penetrates the skin and focuses on fat (adipose) cells. This energy is in the form of low level laser-based light (635nm-660nm wavelength).
When the light reaches the fat cells, they are stimulated to release their contents (water, triglycerides and free fatty acids), which instantly shrinks the fat cells and reduces inches in the targeted area. The contents of the cells are drained into your lymphatic system where they are later metabolized or eliminated.
The release of contents from fat cells is a completely natural and essential bodily function – it is how we utilize energy reserves for everyday life. However, when we have too many energy stores in our body, it becomes troublesome fat and shows up in undesirable areas. Lipo Laser accelerates the natural process of energy release from fat cells in targeted areas, resulting in a contoured body and loss of inches and cellulite.
Following the Lipo Laser treatment, a whole body vibration platform is used to flush the lymphatic system and collect the fat that has been released from the fat cells. The vibrations stimulate metabolism and increase circulation so that the fat is more readily eliminated.
Once the Lipo Laser treatment has ended, you will be asked to step onto a vibrating platform to enhance the circulation and elimination of the fat cells' contents from your body.
Lipo Laser Facts
What does a Lipo Laser treatment involve?
When you arrive for your session, we will take careful measurements of the areas you wish to target. These measurements will serve as a baseline to track your results. Next, we will ask you to lie down on a comfortable table. Targeted areas will be outlined with a pencil.
Then, paddles from the Lipo Laser machine will be placed and secured on your body, and the machine will be turned on. You will likely not feel anything, but some clients feel a mild sensation. The paddles will be moved around to any additional areas that you wish to target.
The Lipo Laser packages at Skin Body Soul automatically include vibration platform treatment.
What results can I expect with Lipo Laser, and where does the fat go?
After your Lipo Laser treatment, the fat released from the fat cells will drain into your lymphatic system and be metabolized or eliminated through your urinary system.
Most clients see a circumferential reduction after their first session.
For the best results, we recommend at least 10 treatments.
There is no tissue damage, cell damage or downtime following the treatment. The Lipo Laser empties the fat cells causing them to shrink.
7. DIET COUNSELLING
Healthy and nutritious food is very important for maintaining a good health. Healthy food involves, regular and timely food, nuts, snacks and much more. A balanced diet, good food habits are essential for a healthy life. In the normal course of life, we forget to take necessary nutrition that is required for our body and hence we tend to get into many life style diseases majorly OBESITY. It is very essential for a person to know and understand the benefits of nature's creation like fruits, vegetables, nuts,etc.
The value of food is more when it is taken in a systematic manner and also by understanding the benefits of every bite we take.
6
people found this helpful
Various treatment options are available. Laser, peels and a good homecare regime. De pigmentation creams. Visit the centre for best results.
3
people found this helpful
Asked for female, 32 years old from Chandigarh
Hi, first and foremost the cause or etiology of acne needs to be defined. There are various treatment options to permanently cure acne, laser,peels, topical and oral therapy depending on the cause and extent. Pls visit the centre or consult on the no provided for expert opinion. Tx.
1
person found this helpful
View All Feed
Near By Doctors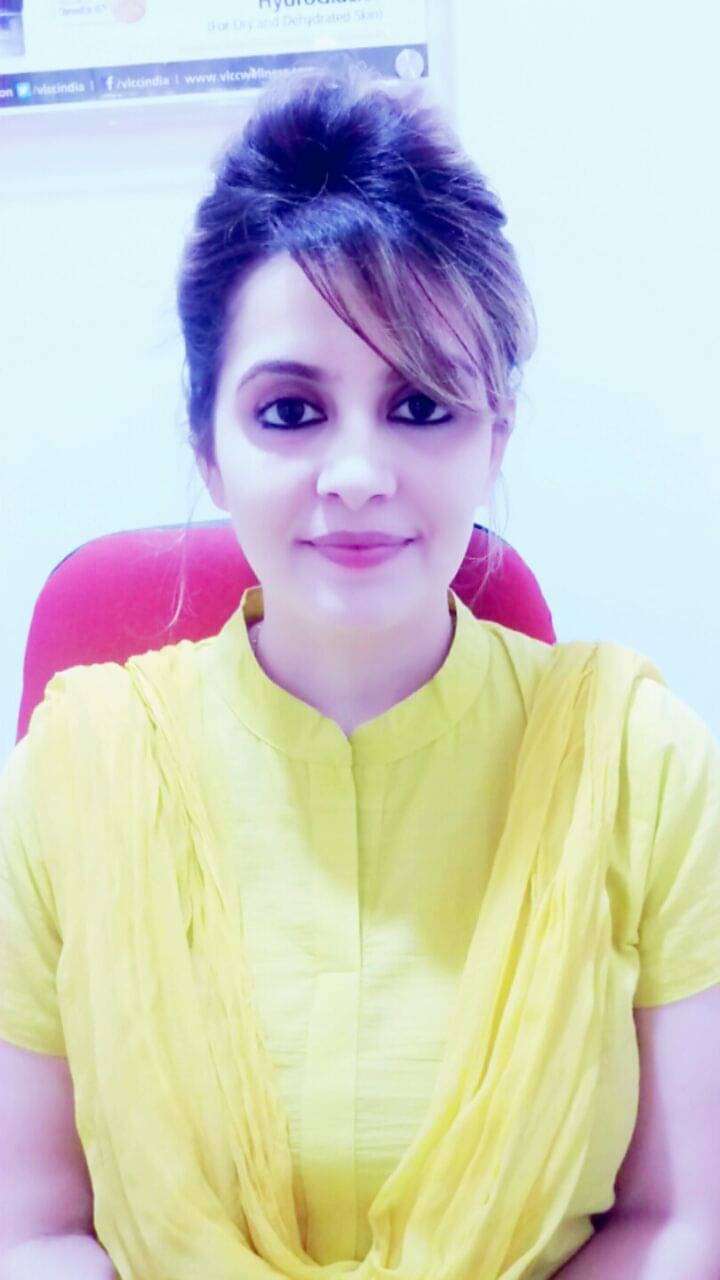 MD - Dermatology , Venereology & Leprosy, MBBS, Fellowship In Dermatology
Dermatologist
Velvet Skin & Laser Center,
Book Appointment
MBBS, MD - Skin & VD
Dermatologist
Book Appointment

MD - Dermatology, MBBS
Dermatologist
Dr Gupta's Skin & Hair Hospital,
Book Appointment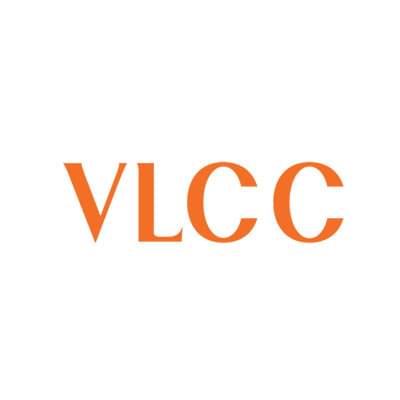 Dermatologist
Vlcc Wellness -Hazratganj (Lucknow),
Book Appointment

MBBS, MD - Dermatology, Venereology & Leprosy, FADS
Dermatologist
DHI Hair Transplant Clinic,
Book Appointment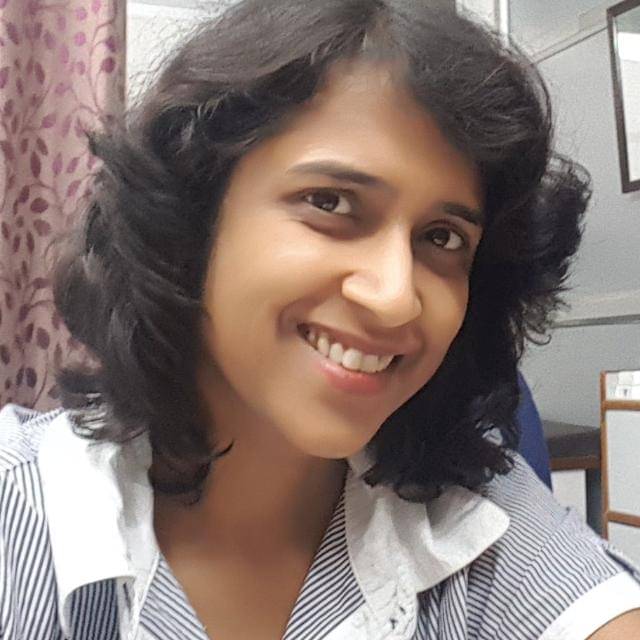 M.D., DNB (Dermatology), MD - Dermatology , Venereology & Leprosy
Dermatologist
Skin & Cosmetology Clinic,
Book Appointment