Videos (1)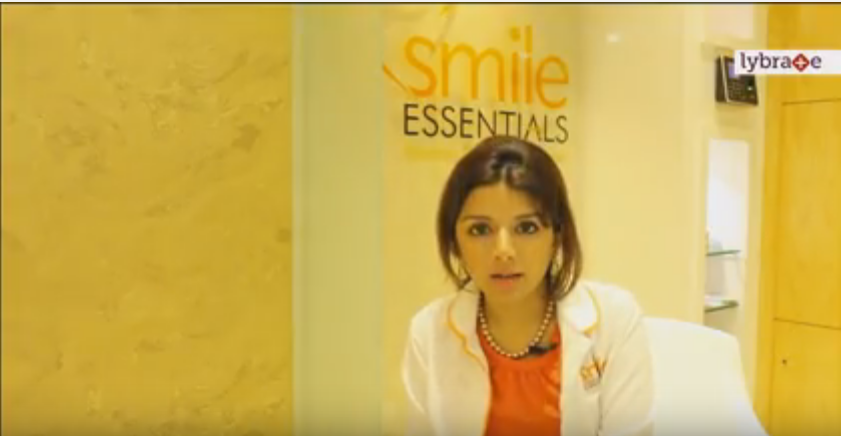 Various measures to maintain the right oral hygiene
Hi! I am doctor Diksha Batra from Smile Essentials, the topic for the day is a question that is usually asked, how do I keep my teeth, clean doctor? This is a common question so we decided to come up with 4 easy quick steps for you to look after your beautiful smile Step 1 is a simple thing called flossing but none of us really do it. Flossing is cleaning in between your teeth, it really becomes difficult to use a thread so we recommend a device which is called a disposable plastic. A disposable plastic is a simple device like a toothpick but it is actually better than that. So it is used to clean between teeth to solve all your problems with cavities, gum diseases or even bad breath. Once flossing is done all the loose food debris is dislodged and now you can move to step 2.Step 2 is brushing, all of us do recommend brushing twice a day, once in the day and once at night. We do recommend choosing the right toothbrush, it has to be a toothbrush with soft bristles.
We recommend using a motorized brush as the best mode of cleaning your teeth but if you are using a manual brush the bristles should be soft. We are often asked which toothpaste to be used? The toothpaste can be any toothpaste but it should have a gel component as well as a paste component to protect your teeth not only from cavities but also from gum diseases. Use fluoride which protects your teeth from cavities. Step 3 is tongue cleaning, this is one of the most important steps in prevention of bad breath. Tongue cleaning can be done with either a metal or plastic tongue cleaner just ensure that all the white deposit on the tongue is removed completely. These are the bacterial disease that causes halitosis or bad breath Step 4, of course, is mouthwash, use a diluted mouthwash with one cap mouthwash and one glass of water, make sure to use an alcohol-free product.
Besides these four points please ensure that you are replacing your toothbrush every 3-4 months and make sure that you rinse twice a day even if you can't manage to brush. Also ensure that you are rinsing after every meal, also make sure that you get a dental cleaning every six months to detect any new cavities and to even ensure that there is no gum disease. With this we say that these are the 4 simple steps to maintain 32 teeth and a beautiful smile.
This is doctor Diksha Batra once again from Smile Essentials.
read more
Personal Statement
My experience is coupled with genuine concern for my patients. All of my staff is dedicated to your comfort and prompt attention as well.
...more
My experience is coupled with genuine concern for my patients. All of my staff is dedicated to your comfort and prompt attention as well.
More about Dr. Diksha Tahilramani Batra
Dr. Diksha Tahilramani Batra is a popular and well renowned dentist in Hinduja Healthcare Surgical Hospital, Mumbai. She has had an experience of 9 years in the field of dentistry. After completing her BDS, she further pursued FICOI and MDS. She is currently based at Smile Essential?s in Hinduja Healthcare Surgical Hospital, Mumbai. Dr. Diksha Tahilramani Batra has specialized in Dentistry, Prosthodontistry, Aesthetic Dentistry, Implantologist and Dental surgery. He has completed his BDS from D Y Patil Dental College & Hospital and his FICOI from USA in the year 2010. Dr. Diksha Tahilramani Batra has professional memberships for Indian Dental Association, Indian Academy of Aesthetic & Cosmetic Dentistry, Indian Prosthodontic Society, American Academy of Cosmetic Dentistry and International Congress of Oral Implantologists (ICOI). Dr. Diksha Tahilramani Batra had been recognized and awarded as the fastest growing dentist at the India Healthcare Award. He was an owner at Deen Bandhu Dental Clinic and a director at Dazzle Smile Enhancement Services. He has specialized in Tetracycline Staining Treatment, Toothache treatment, Artificial Teeth Treatment, applying braces, applying ceramic braces, teeth scaling and teeth polishing.
Info
Education
BDS - D Y Patil Dental College & Hospital - 2007
FICOI - usa - 2010
MDS - D Y Patil Dental College & Hospital - 2012
Past Experience
Present Owner at Smile Essentials
Director at Dazzle Smile Enhancement Services
Owner at Deen Bandhu Dental Clinic
Languages spoken
English
Hindi
Awards and Recognitions
Rank Holder In University
Fastest Growing Dentist at the India Healthcare Award
Professional Memberships
Indian Dental Association
Indian Academy of Aesthetic & Cosmetic Dentistry
Indian Prosthodontic Society
American Academy of Cosmetic Dentistry
International Congress of Oral Implantologists (ICOI)
Location
Book Clinic Appointment with Dr. Diksha Tahilramani Batra

Flat No: 4, 1st Floor, Prem Sagar Building, Opp. Dunkin Donuts, Landmark: Near CKP Club , Khar West

,

Mumbai
Get Directions




+2


Shop # 49, Atria Mall, Dr Annie Besant Road, Opp Poonam Chambers, Worli

,

Mumbai
Get Directions





+3


Consult Online
Text Consult
Send multiple messages/attachments. Get first response within 6 hours.
7 days validity
•
₹250 online
Consult Now
Phone Consult
Schedule for your preferred date/time
15 minutes call duration
•
₹350 online
Consult Now
Video Consult
Schedule for your preferred date/time
15 minutes call duration
•
₹600 online
Consult Now
Health Packages
180 Days validity
•
Medicines included
₹42599
180 Days validity
•
Medicines included
₹6000
180 Days validity
•
Medicines included
₹20300
180 Days validity
•
Medicines included
₹9350
Services
Submit Feedback
Submit a review for Dr. Diksha Tahilramani Batra
Your feedback matters!
Write a Review
Patient Review Highlights
"Very helpful"
3 reviews
"Caring"
1 review
Reviews
Gowri
Jun 28, 2017
I am so happy that I chose Dr Diksha Tahilramani Batra for my treatment as now I am perfectly fine. Even in case of long queues, the staff was managing people in a very positive manner. Dr Diksha Tahilramani Batra has in depth knowledge and ensures that she explains the problem in detail. the Smile Essentials world have proper facilities for patients and they have latest technology Due to teh appropriate treatment given, I am benefitted.
Eduard
Jun 25, 2017
I consulted many doctors, but the treatment given by Dr Diksha Tahilramani Batra was the best. I was tired of blocked nose issue. the overall atmosphere in the Smile Essentials worli is very soothing. Diksha Tahilramani Batra is really like God send person. A friend of mine referred to Diksha Tahilramani Batra. the guidance she gave me has helped me immensely with my situation. Thanks to her, I am totally satisfied with the results.
Sachint
Mar 24, 2017
I was in so much before my gap closing. I am so much benefitted with her treatment, that i am perfectly fine now. Even in case of long queues, the staff was managing people in a very positive manner. Our family physician personally recommended this Diksha Tahilramani Batra. She definitely is aware about the latest and advanced ways to treat serious cases.
Sabal
May 25, 2017
Our family physician personally recommended therDiksha Tahilramani Batra. She is very courteous and behaves very aptly with elder patients. Diksha Tahilramani Batra has so much knowledge that for everything my family takes herreference.he did my dental cleaning. The friendliness of staff is the best in the Smile Essentials worli.
Verified
Oct 29, 2017
Dr Diksha was very professional.
Feed
Shared 2 months ago • Featured Tip
When you walk into a dental consult assuming it'll be just about that tooth which is hurting you'll be shocked to know that it's a lot more than just that.Every dentist is meant to evaluate you on a variety of characteristics starting from your mental make up down to your risk assessment. Remember (hangover the line about you're just a dentist) those movies that talk about dentists not being doctors Well if you read on you'll know why dentists are doing all the heavy lifting when it comes to your overall health as well.
1. Checking your overall health: It starts from the waiting room where we tend to check your overall appearance rule out any obvious syndromes and diseases. Your body language, breathing rate and sometimes even your gait can be telltale signs of underlying problems that when diagnosed well can medically save you years of treatment. A patient of ours was really tall and had a very oddly pronounced bone structure and we ordered hormone tests turns out he had a growth hormone excess which was due to a tumour which was thankfully removed in time. If you were panting getting to your dentist on the first floor you may want to get a fitness assessment for your heart.
2. Checking your facial profile: Your face shape colour and size has a lot to do with how your smile fits into that frame. Most dentists have a good idea about your teeth size shape and even alignment even before you open your mouth.
3. Profiling your personality: We learn to classify personality types in dental school as this helps us in communicating with you better and also customizing your smiles based on your nature. If you're a bold female in a corporate job we reckon strong squarish teeth will suit your personality as opposed to round small teeth. If you're a methodical and detail oriented patient chances are you're extremely conscious about your dental hygiene as well. If you're extremely phobic of the entire dental process we have prior assessments for the same to ensure proper treatment approaches suited to your needs.
4. Assessing your genetic propensity: When your dental checkup is happening we also take a family history to understand if you are genetically more prone to cavities and dental problems. These patterns have a tremendous genetic repetition and even if you brush twice a day you may wonder why you end up with cavities it could be because genetically you are more prone. This doesn't mean all is lost but this means that you will have to protect yourself more than regular hygiene methods like a fluoride treatment annually starting from a young age can help give you extra protection.
5. Checking for any joint problems: Some of us end up getting severe facial pain and problems with our facial joints near the ears. Since this falls between the grey area of an ear,nose,throat physician or a dentist we don't know who exactly will solve these problems. But many dentists undertake TMJ studies as a specialty in itself since it's more to do with jaws and teeth than the ears. A normal checkup will entail assessing your joint is healthy as well.
6. Saving you from Cancer: A dentist also must check your gums lips and cheeks to rule out any white patches or growths that may increase your risk to cancer. A routine full mouth panoramic X-ray is actually legally mandatory after each checkup to rule out any hidden bone or jaw growths.
If you are someone who shudders at the sound of the word dentist, read our blog to help you to take the first step.
2
people found this helpful
Shared 11 months ago • Featured Tip
The most common question that I receive these days on a social media page, an email, a phone call or even from patients I meet at a party is not what dental implants are but rather what do they cost?
It's the most common assumption that both dentists and patients make that they already know what dental implants are and what they entail. The entire class on the types, benefits, indications, implications of dental implants was somehow missed and all we have is myths that are widely believed without scientific basis and customizing to your own case. This is exactly why when one hears a cost attached to this procedure they have no basis to rationalize this as cheap or expensive other than the last quote they heard or saw online.
Would you decide your cardiac or neuro surgeon on the basis of his or her rate card? Deciding your dental implant procedure and specialist based on this arbitrary figure can be extremely dangerous.
Here's a quick guide to factors to decide for yourself what your dental implants must cost –educate and empower yourself
#1 Implant type –origin & make
The key decision in the choice of your implant is the company, design and origin of your implant.
As most products the American & European implants from global companies will be expensive for the quality and standards they represent. This is not to say that local makes are not effective but paying for something that is globally approved and available is well worth the cost.
It maybe a good practice to ask your surgeon for the research that supports why the implant they're using is the best.
The type of design and material of the implant also determines cost-for example tooth colored zirconia implants are more expensive than the standard titanium ones.
Even your dental surgeon is limited by the type of support he receives from the implant company so choose and pay wisely based on this key factor.
#2 Skill & qualifications of your surgeon
Once you have a great implant the person placing it for you must have the right hands for placing it.
Qualifications: When researching your dentist check his qualifications like a specialization in surgery or prosthodontics (science of replacing missing teeth) or even a specialized international degree in implants.
Previous cases : You can ask your dentist for any photographs they may have done and how they turned out.
Feedback: Read some testimonials of previous patients or ask for references
Skill & Experience: while this is less apparent to judge the above points will prove this
#3 The type of dental practice
Do your research and choose a practice that is geared towards surgery and they have the necessary infrastructure and training to manage emergencies with adeqaute experience.
Another important factor is how humane they are in their approach how comfortable they can make you and how painless their approach to dentistry is be it a simple cleaning or a full mouth implant surgery.

#4 The complication of your case –your medical & dental history

If you have multiple teeth that you lost years ago and are now well into your middle or senior years with a few lifestyle diseases like diabetes or bone density issues understand that your complication level is higher than a 20 year old who needs to replace one missing tooth they lost a few months ago.
The cost attached to complications must be understood and most cases will require prior preparation before implants can be placed


#5 Access
Make sure your final choice of dentist and practice is someone who is accessible and approachable to you even minutes or years after your surgery and not someone who just wants to make a quick buck. Ask them about follow ups.
#6 Availability
A common occurrence we see is patients getting implants of companies that they have no idea of this can pose a problem if something comes loose or breaks you need to know what you have in your mouth and that must have enough global reach and presence so if you were to relocate or travel you could still be treated anywhere in the world.

5
people found this helpful
Shared 1 year ago • Featured Tip
Teeth are remarkably strong, but they can chip, crack (fracture) or break. This can happen in several ways:
Biting down on something hard
Being hit in the face or mouth
Falling
Having cavities that weaken the tooth
Having large, old amalgam fillings that don't support the remaining enamel of the tooth
When a tooth chips or breaks, it may not hurt. However, your tongue usually feels the sharp area quite quickly. Minor tooth fractures usually don't cause pain, but if a large piece of the tooth breaks off, it can hurt. The nerve inside the tooth may be damaged. Extreme discomfort also can happen when nerve endings in the dentin are exposed to air, or to hot or cold foods or drinks.
Some of the types of cracked teeth, in increasing order of severity of the crack are listed below.
Craze lines: These thin, shallow lines are limited to the outer layer of enamel and are very common in adults. They are not painful and only cause a mild esthetic concern.
Fractured cusp: The tip of the front teeth or the cusp of the molars could be broken. In both cases, if only the enamel is chipped off, then there is no pain. However, if it extends into the dentin, it can cause sensitivity.
Cracked tooth: The line of breakage is along the tooth, vertically extending towards the root, but the tooth is not split. This can be quite painful and requires immediate attention. Early intervention is helpful in preventing tooth loss.
Split tooth: If the damage is even greater, then the crack continues through the length of the tooth and splits the tooth into two. This cannot be saved and in most cases will require extraction.
Vertical root fracture: A blow to the lower line of the lower jaw can cause an injury like this. The crack begins in the root of the tooth and extends toward the crown. This leads to infection of the surrounding gums and teeth which is when they are usually detected.
The following are common methods to treat cracked teeth.
Dental bonding: Dental bonding is a procedure, wherein, a tooth-colored composite material is applied to a tooth, sculpted into shape, hardened, and polished. It is called bonding because the material bonds to the tooth. An adhesive material resembling the tooth is permanently applied to mask and reinforce the crack lines making the tooth both esthetic and strong at the same. In newer treatments, there's a newer material that repairs cracks and can even salvage teeth that are even vertically fractured but prognosis depends from case to case. Dental bonding is ideal fixing a broken or chipped tooth or closing small gaps between teeth.
Veneer: A thin layer of enamel is removed and either porcelain or composite is used to replace this enamel and the lost tooth structure. This can be used in cases of fractured cusps and broken edges of incisors also. Veneers make teeth look natural and healthy. Because they are very thin and are held in place by a special, strong adhesive, very little preparation of the tooth is needed. Some types of veneers don't need any preparation at all.
Crowns: In some cases, especially molars, if the amount of tooth lost is significant, then a full crown may be needed to restore the tooth structure. For a crown to be placed without root canal, there should be no pain in the tooth.
Root canal: If the crack is vertical or involves the root portion of the tooth, then it is very likely that the tooth will require root canal treatment. The root needs to be cleared of infection, and if there is significant tooth material lost, then a crown also would be required.
Extraction: If a tooth has been broken, your dentist will try to fix it with a bonding, veneer, crown or other treatment. Sometimes, though, there's too much damage or has been vertically fractured and cannot be salvaged. In this case, it requires a removal. If you wish to discuss about any specific problem, you can consult a Dentist.
4970
people found this helpful
Shared 1 year ago • Featured Tip
As a parent it is essential that you condition your kids with healthy dental maintenance habits.
Baby teeth play an important role in helping your child bite and chew food, and speak clearly.
ORAL HYGIENE FOR YOUR TODDLER
A toddlers' dental care regime includes wiping your child's gums with an infant gum massager, clean damp gauze or a washcloth.
Once your child's teeth come in, brush them twice a day using a soft bristled toothbrush with water.
Research shows that children who develop cavities in their baby teeth are more likely to develop cavities as an adult, so be sure to get your child to a dentist for a checkup. It is important to keep your child's baby teeth clean, but once the permanent teeth start to come in you really need to make cleaning them a priority. These teeth will last your child a lifetime.
Brushing
At some point, your child will want to brush his or her own teeth. It's fine to give him a turn. But afterwards, you should always brush your child's teeth a second time. Most children won't be able to brush their teeth well on their own until they are about 6-8 years old. Use fluoride toothpaste only when your child is old enough NOT to swallow it.
Nutrition
While what your child eats is important for healthy teeth, how often a child eats is just as important. Cavities can develop when sugar-containing foods are allowed to stay in the mouth for a long time. Bacteria that live on the teeth feast on these bits of food. They create acid, which eats away at tooth enamel. Between meals or snacks, saliva washes away the acid. If your child is always eating, there may not be time for this acid to get washed away.
1st Dental Visit
New parents often ask, "When should my child first see a dentist?"
Your child should see a dentist by his or her first birthday.
Losing Baby Teeth
On average children begin to lose their baby teeth when they are about 6 or 7 years old. It doesn't mean something is wrong with your child if they lose their teeth before or after this time.
Most children lose their teeth in the same order they came in.
For example, they lose their bottom center teeth first. When a child is about 6 years old their teeth will begin to come loose. Let your child wiggle the tooth until it falls out on its own. This will minimize the pain and bleeding associated with a lost tooth.
A word of caution -Remember!
Giving your child a bottle of sweetened liquid many times a day, or allowing your child to fall asleep with a bottle during naps, or at night, can be harmful to the child's teeth.
Sing along the Smile Essentials Healthy Teeth Rhyme with your Kids!
Dab on some toothpaste on my colourful brush,
There is no hurry and I should not rush,
Slowly and steadily my teeth get clean,
As I brush all over and in between,
This may take a while,
But is very important for a great SMILE!
Many of the same treatment and evaluation options that adults have are also available to kids.
These include x-rays, dental sealants, orthodontic treatment and more.
1
person found this helpful
View All Feed
Near By Doctors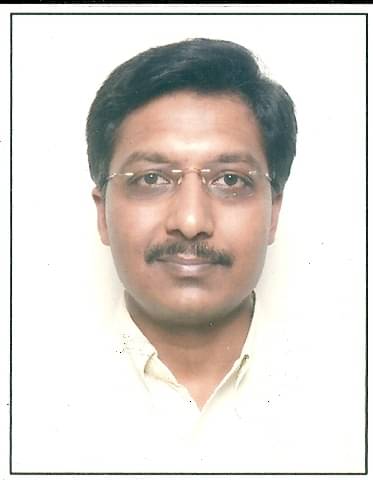 Book Appointment