Personal Statement
I'm a caring, skilled professional, dedicated to simplifying what is often a very complicated and confusing area of health care.
...more
I'm a caring, skilled professional, dedicated to simplifying what is often a very complicated and confusing area of health care.
More about Dr. Bhavesh Popat
Dr. Bhavesh Arun Popat is a Vascular Surgeon,Angioradiologist & Endovascular Surgeon and Interventional Radiologist in Dadar West, Mumbai and has an experience of 11 years in these fields.
Info
Education
Radio Diagnosis/Radiology - Dr. D.Y. Patil Medical College and Hospital, Navi Mumbai. - 2002
Past Experience
doctor at Endovascular Clinic in Dadar West, Mumbai,Endovascular Clinic in Dadar East, Mumbai and Sirona Vascular Clinic in Prabhadevi, Mumbai.
Location
Book Clinic Appointment with Dr. Bhavesh Popat

4th Floor, Dadar West, Near Chabildas School, Mumbai, Maharashtra 400028

,

Mumbai
Get Directions
Submit Feedback
Submit a review for Dr. Bhavesh Popat
Your feedback matters!
Write a Review
Feed
Nothing posted by this doctor yet. Here are some posts by similar doctors.
Asked for female, 20 years old from Palwal

MS - General Surgery, FMAS.Laparoscopy
General Surgeon, Gandhinagar
Hello dear Lybrate user, hi Warm welcome to Lybrate.com I have evaluated your query thoroughly. Endoscopic surgery is under vision so there are not much harmful effects, success rate is very high as compared to conventional open surgery. Hope this clears your query. Wishing you fine recovery. Possible side effects are infection bleeding nerve damage inadequate pain relief anesthesia related issues others Welcome for any further assistance at my private URL https://www.Lybrate.com/gandhinagar/doctor/dr-bhagyesh-patel-general-surgeon Regards take care.
1
person found this helpful
Shared 6 months ago • Featured Tip

MBBS, MS - General Surgery, FBD (Fellowship in Breast Diseases), UICC Fellowship
Breasts are a part of female identity- which is why for most women, breast cancer still continues to be a big fear. Many feel that having cancerous cells in these parts rob them of their identity and puts a question on everything they stand for. More than a disease, many women treat it as an emotional trauma that one has to go through, rather than something that has to be dealt at a physical level. But breast cancer is not a taboo subject anymore and with the huge awareness created, women are now more knowledgeable in identifying their risk levels. What's more, breast cancer can be prevented to the maximum by making minor changes to our daily chores and life style.
Let us have a look at ways to keep breast cancer in check.
Have regular checkups: Move over traditional mammography methods; new digital checks that are more accurate in identifying the symptoms have come into the picture. Make these checks mandatory as a part of the yearly check-ups and never postpone them.
Exercises: Regular exercises can be very helpful in keeping the body fit. Estrogen is the biggest factor that can stimulate breast cancer. Having regular activities alters the estrogen metabolism thus minimizing the cancer levels. Even a relaxed exercise of 15 - 20 minutes can do a world of good, both for the body and mind in keeping the condition under check.
Family history: About 5% to 10% of the breast cancers are hereditary. Hence always ensure that you know your family history and their tryst with cancer.
Minimize screening tests that use radiation: Go for X-ray screening and chest x-rays only when absolutely necessary. Always consult with the physician about the precautions to be taken when going for a screening test.
Reduce hormone intake: Hormone therapy is most commonly used to manage menopausal symptoms. However, there is a chance that they can indirectly aid in producing estrogen that can cause breast cancer. Always have a proper consultation with the gynecologist and as far as possible avoid hormone intake. Try to treat the symptoms through natural ways.
Breast Feeding: This is one of nature's ways of preventing the contagion that causes breast cancer. Breast feeding naturally reduces the estrogen levels thus drastically reducing the chances.
Diet and the right food: Tons of articles have been written about the good food to have and the proper diet to maintain. When it comes to breast cancer, increasing the carotenoid levels in the body can decrease the chances of breast cancer. Foods that are rich in carotenoid include fresh vegetables and fruits and greens. Also, increase the intake of fibers to have a natural defense mechanism against cancer.
Early detection: There is no better treatment plan for breast cancer than detecting it early. The symptoms do not appear initially and they appear only in the advanced stages. Hence make sure that regular checkups are done to diagnose it.
Alcohol abuse: Alcohol can be had in minimal quantities but do not abuse them. Excessive drinking can increase the chances of breast cancer.
Smoking: Researchers have found a direct link between smoking and breast cancer. This increases phenomenally during menopause stages. Quit smoking altogether for a better life and in preventing many other ailments.
Breast cancer can be an emotional phase for women and following the above methods can keep breast cancer in check and prevent them in the long run.
In case you have a concern or query you can always consult an expert & get answers to your questions!
3048
people found this helpful
Shared 6 months ago • Featured Tip

MBBS, MS - General Surgery, FRCS
We have more than 200 bones in our body and each of them is susceptible to bone cancer. However, long bones in the arms and legs are most susceptible to this condition. Bone cancer can be primary or secondary. Primary bone cancer involves uncontrolled and abnormal cell division within the bones while secondary bone cancer refers to cancer that originated somewhere else in the body and later spread to the bones. While children and adults are equally at risk for primary bone cancer, adults and elderly people are more susceptible to secondary bone cancer. If diagnosed early enough, bone cancer can be treated and even cured with surgery, chemotherapy or radiation.
Hence it is essential to recognize the signs and symptoms of bone cancer. Here's what you should look out for.
Pain in Bones: Pain is one the primary symptoms of bone cancer. As the tumour grows larger, this pain can become more intense. In its early stages, the pain may be experienced as a dull ache inside the bone or the affected part of the body. It may also increase or decrease according to your activity level or may be experienced only at night. However, not all bone pains signify 'cancer' as this is also a symptom associated with osteoporosis.
Swelling: In some cases, the abnormal growth of bone cells can result in the formation of a lump of mass that may be felt through the skin. In other cases, the affected area may also show signs of swelling.
Breaking of the Bone: Cancer can weaken the bones and make them more brittle. This may make the bones more susceptible to fractures. A bone breaking in an area that has been painful or sore for a long period of time may be a sign of cancer. This is known as a pathologic fracture.
Reduced Flexibility: If the tumour is located near a joint, it may affect the range of movements possible and make simple actions uncomfortable. For example, a tumour around the knee may make walking and climbing stairs a painful exercise.
Other symptoms to look out for are sudden and drastic weight loss, tiredness, excessive sweating at night, fever and difficulty breathing in case cancer has spread to other organs. Since many of these symptoms are common to other medical disorders, you should conduct a doctor immediately if you notice any of them. A physical examination and a couple of tests along with a biopsy will be required to confirm a diagnosis of bone cancer.
In case you have a concern or query you can always consult an expert & get answers to your questions!
2805
people found this helpful
Shared 4 months ago • Featured Tip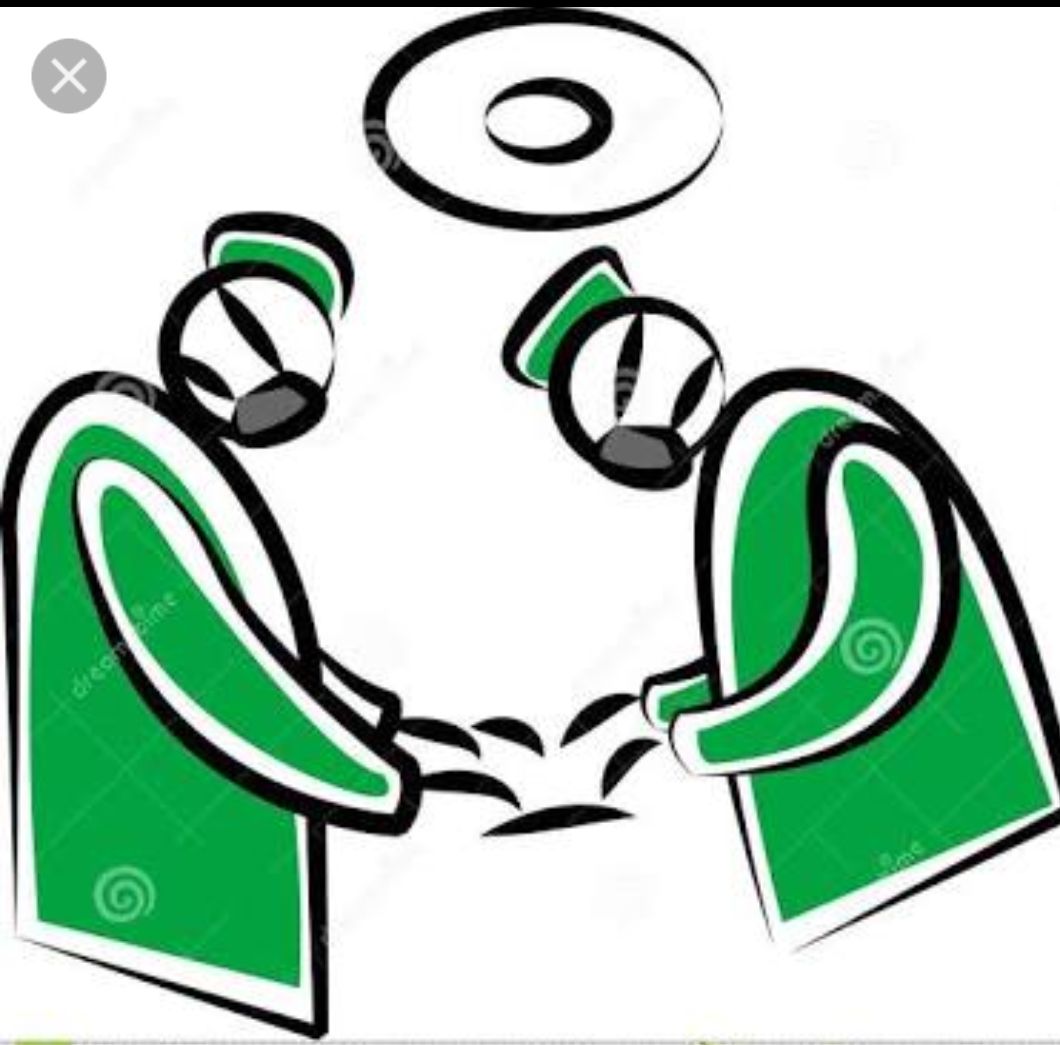 MBBS Bachelor of Medicine and Bachelor of Surgery, MS - General Surgery
General Surgeon, Hyderabad
Breast cancer is characterized by an abnormal multiplication of cells in the tissues of the breast. The disease is the second most common cancer in women, and mostly affects women in the age group 55-65. However, the disease may occur in men as well.
Causes-
The exact cause of breast cancer is not known as of now. Some of the factors that influence multiplication of cells are your genes and the environment. Other factors such as late menopause, being subjected to hormone therapy post-menopause and dense breast tissues can be other triggers for this disease.
Symptoms-
The symptoms of breast cancer are:
Discharge from your nipples
A swelling in the breast
You may have a lump in your armpits
The skin around the breast may become flaky
The skin around the breast may be irritated
Treatments-
The treatment depends on the size, grade and stage of the breast cancer. The sensitivity of the cancerous cells to the hormones in the body is also considered in this regard. The various treatment methods are:
Surgery: There are multiple types of surgeries which may be used to treat breast cancer. In some cases, only a small area of the breast may be removed if the size of the tumor is small. Sometimes, mastectomy is performed where the entire breast tissue has to be removed.
Chemotherapy: Chemotherapy is a type of treatment in which the cancerous cells are targeted by using certain drugs which are injected in to the body. However, chemotherapy has its own share of side effects such as hair loss, sudden and drastic weight loss and persistent fatigue.
Radiation Therapy: This procedure involves using radiations such as x-rays to destroy cancer cells in the body. This procedure is carried out with the help of a machine that focuses radiation on the affected areas of the body. In case you have a concern or query you can always consult an expert & get answers to your questions!
2698
people found this helpful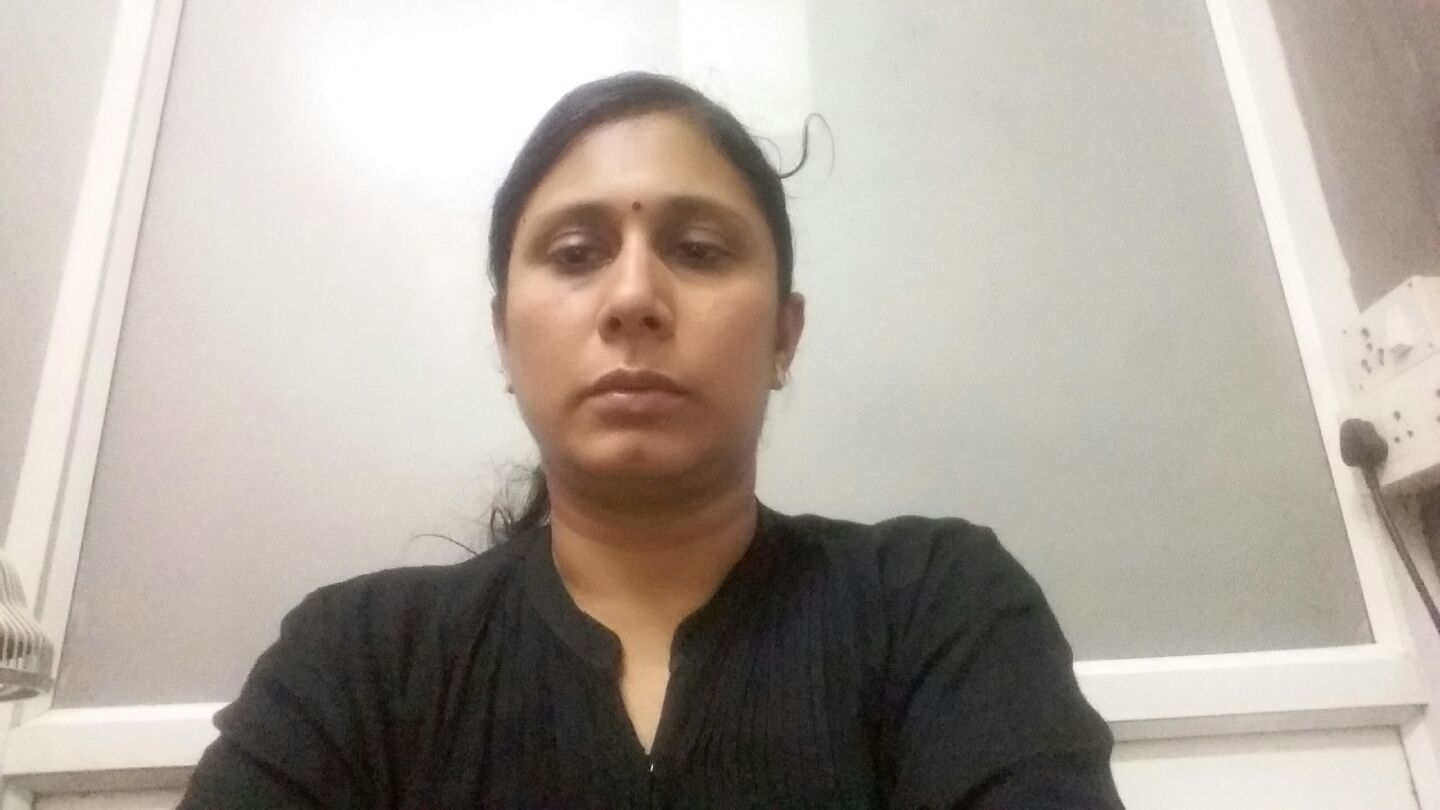 BPTh/BPT
Physiotherapist, Bangalore
Currently you need rest till you are alright, start with physiotherapy to control pain and to enhance healing, and if pain comes down start with exercises to strengthen the muscles.
1
person found this helpful

Its not possible to increase the size of uterus but yes you can strengthen your uterus lining enough to carry through a pregnancy successfully. Eat healthy likeVegetables are a great source of calcium, potassium, magnesium and vitamins. Eat a diet rich in vegetables to keep those nasty fibroids at bay. Vegetables also can slow down the progress of fibroid tumors as long as you eat vegetables, such as legumes, cabbage, bok choy and broccoli. Daily consumption of dairy products like yogurt, cheese, milk and butter is essential for uterine health. Green tea is filled with antioxidants. They not just help maintain a healthy uterus but can also treat fibroids in the uterus.
1
person found this helpful
Shared 1 year ago • Featured Tip

MBBS, DGO, MD - Obstetrics & Gynaecology, MRCOG
Cancer is the abnormal, uncontrolled growth of cells in a particular body part. With continued growth, pieces of this tissue travel through the blood to different body parts and continue to grow in the new area. This is known as metastases. Breast cancer is one of the most common forms of cancer and affects about 1 in 8 women in the USA. Read on to know more details of breast cancer – breast anatomy, causes, symptoms, risk factors, detection, prevention, and of course treatment.
Anatomy: The main function of the breast is lactation through its milk-producing tissue that are connected to the nipple by narrow ducts. In addition, there is surrounding connective tissue, fibrous material, fat, nerves, blood vessels and lymphatic channels which complete the structure. This is essential to know as most breast cancers develop as small calcifications (hardened particles) in the ducts or as small lumps in the breast tissue which then continues to grow into cancer. The spread can happen through lymphatic or blood flow to other organs.
Warning signs/symptoms: The following are some symptoms that need to be watched out for if you have a predisposition to breast cancer.
A lump in either of the breasts or armpits
Change in size, shape, or contour of either breast
Redness of your breast or nipple
Discharge of clear or bloody fluid
Thickening of breast tissue or skin that lasts through a period
Altered look or feel of the skin on the breast or the nipple (dimpled, inflamed, scaly, or puckered)
One area on the breast that looks very different from the other areas
Hardened area under the breast skin
Either one or a combination of these should be an indication to get a detailed checkup done. Early diagnosis results in controlling the disease with minimal treatment and reduced complications.
Causes and risk factors: The exact cause for breast cancer is yet to be pinned down. However, risk factors are clearly identified, and women with risk factors need to watch out for warning signs.
Family history: Of all the risk factors, the family history is the most important. Breast cancer runs in families, and if there is a first-degree relative with the breast cancer, the chances of developing it are almost double. Two genes BRCA1 and BRCA2 are the carriers of the disease, and this testing can be done in women to identify if they are at risk.
Family history of other cancers: Even if there is no breast cancer, if there are other cancers that run in the family, watch out.
Age: Women over 50 are at higher risk of developing breast cancer.
Race: Caucasian and Jewish women are at higher risk of breast cancer than African-American women.
Hormones: Greater exposure to the female hormone estrogen increases the chances of developing breast cancer. Women who use birth control pills for contraception and hormone replacement after menopause are at a higher risk of developing breast cancer.
Gynecologic milestones: Women who have abnormal menstrual milestones need to watch out. These include those who attain menarche before 12 years of age, get pregnant after 30, attain menopause after 55, and have menstrual cycles shorter than 26 days or longer than 29 days.
Obesity and alcohol abuse are also likely to increase a woman's chances of developing breast cancer.
Stages: Starting from stage 0, higher stages indicate advanced disease.
Stage 0: The growth which has begun in the milk-producing tissue or the ducts has remained there (in situ) and not spread to any other area, including the rest of the breast.
Stage I: The tissue slowly becomes invasive and has begun to affect the surrounding healthy tissue. It could have spread to the fatty breast tissue and some breast tissue may be found in the nearby lymph nodes.
Stage II: The cancer at this stage grows considerably or spreads to other parts. There are chances that cancer may grow and also spread.
Stage III: It may have spread to the bones or other organs but small amounts are present in up to 9 to 10 of the lymph nodes in the armpits and collar bones which makes it is difficult to fight.
Stage IV: The cancer is widespread to far-flung areas like the liver, lungs, bones, and even the brain.
Screening: This is one of the most effective ways to identify the disease in its early stages. This will help in controlling cancer from spreading with minimal treatment.
Self-examination: A thorough self-examination to look for changes in terms of shape, size, colour, contour, and firmness should be learned by all women. Watch for any discharge, sores, rashes, or swelling in the breasts, surrounding skin, and nipple. Examine them while standing and when lying down.
In most women, annual screening mammograms are advised after the age of 40. However, in women who have a strong family history or genetic makeup, it is advisable to have screening mammograms starting at age 20 every 3 years and then annually from the age of 40.
Women in high-risk categories should have screening mammograms every year and typically start at an earlier age.
Ultrasound screening can also be given in addition to mammograms.
Breast MRI is another way to screen for breast cancer if the risk is greater.
Breast Cancer Prevention: Now that there is so much awareness about causes and risk factors, there are definitely ways to prevent or delay the onset of the disease.
Exercise and a healthy diet with reduced amount of alcohol are definitely effective in minimising the chances of developing cancer.
Tamoxifen is used in women who are at high risk for breast cancer.
Evista (raloxifene) which is used to treat osteoporosis after menopause. It is also widely used in preventing breast cancer.
In high-risk women, breasts are surgically removed to prevent the development of cancer (preventive mastectomy).
Treatment: As with all cancers, treatment would depend on the stage at which it is identified and include a combination of chemotherapy, radiation, and surgery. As noted earlier, if you are at risk, look out for warning signs as early diagnosis is the key to maximum recovery.
2623
people found this helpful
Asked for male, 54 years old from Coimbatore

Do the cat/cow stretch. Get on all fours, with your arms straight and your hands directly under your shoulders; your knees hip-width apart.
Shared 9 months ago • Featured Tip

MCh - Neurosurgery, MS-General Surgery, MBBS
Even though brain aneurysms are becoming common these days, not all of them are required to be treated. In some cases, the physician may choose to observe an aneurysm closely before adopting any treatment measure. But in patients in whom an aneurysm has progressed to a severe level, there are two treatment options:
Open surgical clipping
Endovascular therapy or coiling
Open surgical clipping for brain aneurysms:
This procedure is typically performed by a neurosurgeon who makes an incision in the head. An opening in the bone is made, and then a clip is positioned by dissecting through the spaces of the brain. This aids in preventing the flow of blood into an aneurysm. In this procedure, the patient is required to stay in the hospital for two to three nights after which he or she is discharged.
Considerable modifications have been made in the open surgery techniques in the recent years. Neurosurgeons are now able to perform eye brow incisions or mini craniotomies for clipping an aneurysm. In these procedures, a small incision is cut out in the skin above the eyebrow for making a window. A tiny clip is placed across the mouth of an aneurysm to help it heal. But it is worthy of mention here that these are all invasive procedures and take relatively longer time to recover compared to the coiling process.
Endovascular coiling:
This treatment is also performed by a neurosurgeon, and it has been proved that this process is exceptionally suitable for patients with a ruptured aneurysm. Endovascular coiling is often done in coalesce with an angiogram, where a catheter is inserted into the vessel over the hip, which is then gradually carried to the vessels of the brain and finally to an aneurysm.
Then the coils are packed to the point where it rises from the blood vessel, which prevents the blood from flowing intothe blood vessel. Most patients undergoing this minimally invasive procedure can go home the day following the surgery. The success rate of this process is very high, and over 125,000 patients have been treated all across the globe with the help of detachable platinum coils.
Over the last few years, a substantial amount of advancements have taken place in the endovascular techniques. Recent developments show the use of flow diverting embolization devices, which are similar to a stent and are placed in the primary vessel, adjacent to an aneurysm. It diverts the flow away from an aneurysm and therefore, allows the neurosurgeons to treat the brain aneurysms, which were previously considered inaccessible and untreatable.
Both the procedures are quite efficient in treating a brain aneurysm. The most suitable option is dependent on a host of factors such as size, shape, location and overall health condition of the patient. If you wish to discuss about any specific problem, you can consult a Neurosurgeon.
2685
people found this helpful
Shared 1 year ago • Featured Tip
Cerebral ischaemia or brain ischemia is a medical condition that restricts the flow of blood to the brain, resulting in an unmet metabolic demand. This leads to limited oxygen supply in the brain, which could result in death of brain tissues, cerebral infarction or an ischemic stroke. Thus, a cardiorespiratory arrest, a stroke, and irreversible brain damage are few possible consequences of cerebral ischaemia.
People with compressed blood vessels, low blood pressure, congenital heart defects or sickle cell anaemia have a high risk of developing cerebral ischaemia, since compressed blood vessels or very low pressure can lead to restricted blood flow. Also, sickle-shaped cells have a greater tendency to clot, causing obstructed blood flow.
Patients with cerebral ischaemia experience a host of symptoms, such as weakness in the body, problems in coordination and movement, vision and speech impairment and unconsciousness.
Cerebral congestion, on the other hand, refers to excessive quantity of blood in the brain vessels, causing pressure on the cerebral substance. Cerebral congestion is of two types. It is termed as active when there is too much arterial blood flow and passive when there is undue quantity of venous blood in the veins of the brain. Both conditions cause symptoms, such as severe headache, insomnia, irritability and unconsciousness. The patient gets little sleep and is disturbed, often followed by dreams. When awake, the patient's mental activity in the brain is very high.
Homeopathy is now a well-established school of medicine backed with years of research and practice. Gone are the days when homeopathy was considered no more than an extension of herbal home remedies. Homeopathic laboratories around the world produce large number of medicines covering almost all ailments. The benefits of homeopathic treatment are now well established due to its holistic approach and minimal side effects. Homeopathy is undoubtedly a ray of hope for patients with cerebral ischaemia and cerebral congestion, as it delivers a comprehensive treatment plan designed to target the signs and symptoms of the disease and address its non-occurrence.
The medications deal with mild to severe symptoms, including inflammation of the brain, headache, vomiting, insomnia, stroke/convulsions and seizures. The stramonium drug, for example, deals with seizures. Belladonna is an effective remedy for sharp shooting headaches, a common symptom of cerebral congestion. Ferrum is believed to be a valuable remedy for brain ischaemia. Few drugs deal with the symptoms of both ischaemia and congestion—nux is a suitable drug for the treatment of ischaemia as well as for passive cerebral congestion. Similarly, phosphorus can be used to treat brain ischaemia and congestion. Zincum metallicum is a highly recommended drug for chronic cases of ischaemia.
The treatment is comprehensive and long term and shows substantive results. Regular follow-ups and consultation with a homeopath specialist is the key to an effective treatment.
4599
people found this helpful
View All Feed
Near By Doctors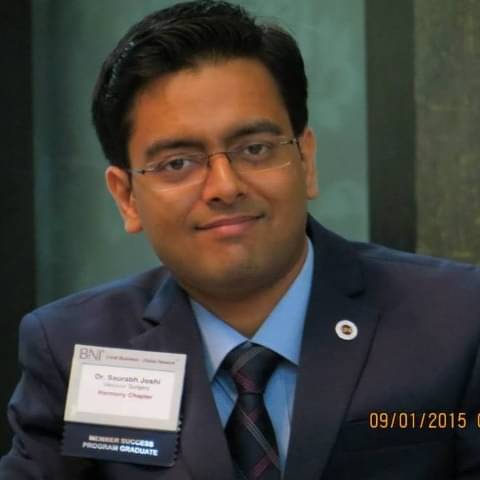 MD - Radio Diagnosis/Radiology, MBBS, FNVIR
Radiologist
Book Appointment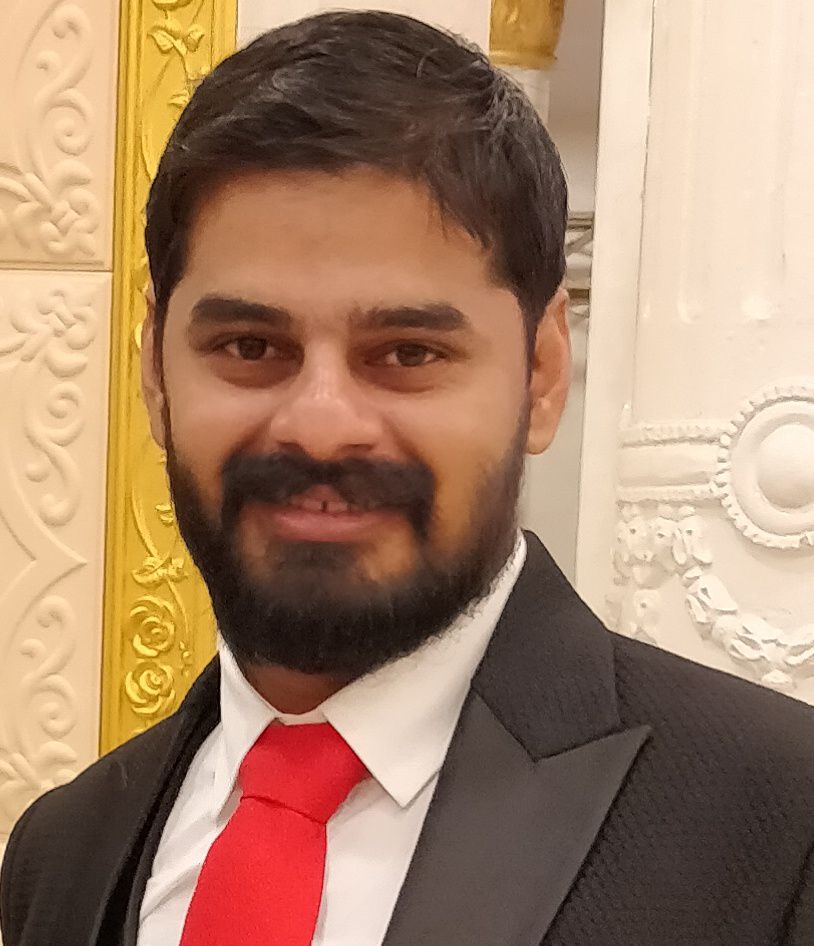 MBBS ,MD ,DNB (Radiodiagnosis), Fellowship In Interventional Radiology
Radiologist
Dr.Chandrakant Varicose Vein Clinic,
Book Appointment