Personal Statement
I'm dedicated to providing optimal health care in a relaxed environment where I treat every patients as if they were my own family.
...more
I'm dedicated to providing optimal health care in a relaxed environment where I treat every patients as if they were my own family.
More about Dr. Bharti Mody
Dr. Bharti Mody is one of the best Homeopaths in Ghatkopar West, Mumbai. You can meet Dr. Bharti Mody personally at Ghatkopar Homeopathic Clinic in Ghatkopar West, Mumbai. You can book an instant appointment online with Dr. Bharti Mody on Lybrate.com.

Lybrate.com has a number of highly qualified Homeopaths in India. You will find Homeopaths with more than 44 years of experience on Lybrate.com. You can find Homeopaths online in Mumbai and from across India. View the profile of medical specialists and their reviews from other patients to make an informed decision.
Info
Languages spoken
English
Hindi
Location
Book Clinic Appointment with Dr. Bharti Mody
Jivandas Bhanjis Bunglow, Kama Lane, Ghatkopar West, Opposite S.N.D.T. College

,

Mumbai
Get Directions
Services
Submit Feedback
Submit a review for Dr. Bharti Mody
Your feedback matters!
Write a Review
Feed
Nothing posted by this doctor yet. Here are some posts by similar doctors.
Dear lybrate user, pimples/ acne vulgaris is a chronic inflammatory skin disease which develops due to blocking of the hair follicles in skin. These blockages occur due to 4 abnormal processes: 1) excess sebum production due to androgens 2) excessive deposition of the protein keratin leading to comedone formation 3) infection of propionibacterium acnes (p. Acnes) bacteria on the hair follicles 4) local release of pro-inflammatory chemicals in the skin. In order to stop the formation of pimples the aforesaid four causes should be terminated. Now the bitter truth is neither can you stop the overproduction of androgen or keratin protein nor can you stop the release of pro-inflammatory chemicals because all these processes takes place internally in your skin. However you can stop the accumulation of p. Acnes bacteria on your skin by preventing your skin from getting oily. Always keep a handkerchief with you whenever you go outside. You should wipe off the slightest amount of sweat from your face as soon as you perspire on entering your room from outside wash your face with an oil-free, non-moisturizing face wash. Take a low carbohydrate diet. Do some exercise daily. Drink a lots of water to avoid constipation. Avoid pricking the pimples or popping the sebum as it may lead to black pigmentation & permanent scar formation. You can also take homoeopathic calcarea phos 200, 5 drops, thrice daily, in empty stomach also you can apply homoeopathic mother tincture berberis aquifolium q on the dark spots on your skin which are produced after the resolution of the pimples.
1
person found this helpful
MD - Acupuncture, Diploma In Accupuncture, Advanced Diploma In Accupuncture
Seborrheic Dermatitis
This condition is very common and it appears as red rashes on the scalp and other regions of the body. The rashes will form flakes on the surface and it is also generally called dandruff. While the exact cause of this condition is not yet known, it is generally assumed that this happens due to weather conditions combined with a yeast infection on the scalp. In some cases, the medication you take for other diseases and stress can also increase the symptoms. It does not create too many complications and will usually subside on its own within a few weeks. In some cases, treatment is also not needed when the symptoms are not severe. However, in extreme conditions, even long-term treatment may not yield good results and patients suffer from this condition for many years.
Symptoms of Seborrheic Dermatitis
- The most common symptoms you notice is the skin flakes on the scalp region. This dandruff is a very common problem that affects many people. In rare cases, it can also be formed in the eyebrow region or the beard and moustache.
- The flakes are usually white in colour and they look oily when you peel them from the skin surface. When it affects the body, it can appear on the chest, groin area and even on the face.
- You can notice red skin in the affected area and there will be constant itching sensation in that area.
- The tendency to get this condition increases with cold weather conditions. It can also get aggravated due to stress and other medication.
- It looks very similar to other skin problems and you need to visit a dermatologist for the proper treatment.
- Even babies get affected with this condition and it usually affects the scalp region.
Causes of Seborrheic Dermatitis
- It is not clear as to what causes this condition and the most likely cause is said to be due to the yeast infection. Our skin secretes oil in a natural way and this keeps it protected from various external factors. The Malassezia fungus can affect this function and flakes can get formed on the skin surface.
- Other than that, this condition can also be triggered due to the improper response of the immune system. When it overreacts to some health condition, it can result in a sudden increase of dandruff on the scalp.
- Apart from this, even genetics plays a major role and this can increase with stress.
- Some medication can also trigger this condition when the immune system is not working at its best and this usually will be a temporary reaction.
- Apart from these factors, eating disorders and alcoholism can also increase your chances of getting this condition.
- Certain other skin diseases like psoriasis and rosacea can also cause this condition in many people.
- People suffering from epilepsy or any other heart condition may be prone to getting this disease.
Diagnosis of Seborrheic Dermatitis
In most cases, the diagnosis is done through physical examination and there is no need for biopsy and other imaging tests. When you first approach your doctor with such symptoms, you may be referred to a dermatologist as these professionals specialize in handling such diseases. Remember that the symptoms of seborrheic dermatitis are similar to that of other skin diseases and only a professional dermatologist will be able to identify the exact disease based on careful analysis of the symptoms. When the affected area is washed clean and analyzed carefully, the nature of the flares and the way they have spread across the scalp and other regions will give a clear indication about the condition. After this step, you may have to undergo a blood test in some cases to determine the suitability of some medication to treat the condition. Finally, the treatment will begin with the external application of creams and lotions to reduce the symptoms and you may have to make suitable changes to your lifestyle to avoid the problems in the future.
Prevention of Seborrheic Dermatitis
- Lifestyle changes: You may have to make suitable lifestyle changes to avoid this condition in the future. To begin with, you need to understand that this condition can get triggered due to external factors and you can try to avoid them as much as possible. When the weather condition is too cold, you can wear a cap to protect the scalp and this will reduce the irritation to some level. In the same manner, it is also important to wash your scalp regularly and keep it clean so that it does not become too oily. Also watch for symptoms regularly and approach your doctor whenever you notice anything on your scalp.
- Washing your hair regularly: When you keep your scalp clean, you will reduce the chances of getting this condition in the future by a huge margin. Make sure that you use a good shampoo that is well known to prevent dandruff and this will reduce the symptoms in a few weeks. Make sure that you consult your dermatologist before choosing the right shampoo and this is essential when you are using them for your kids.
- Self-care: Along with medication, you should also work hard and maintain your scalp in good health. Always put oil on your scalp before you wash your hair. This ensures that the scalp will loosen up dandruff and you can easily wash it with a good shampoo. This will also moisturize the scalp appropriately and provide relief from redness and itchiness. You can use olive oil or any other mineral oil that enriches your scalp with essential nutrients.
- Apart from these remedies, you should also take care not to use styling gels or any other cosmetic products on your scalp as this can trigger the occurrence of symptoms in quick time. Many such products contain alcohol and they can irritate the scalp and this leads to increased redness in some people. You will also notice that dandruff flares up after using such products. You can also consider using Aloe Vera in the gel form on the affected area. This can give you relief from itchiness and also reduce the redness of the scalp.
Treatment for Seborrheic Dermatitis-
- In most cases, this condition will go away after a few days or few weeks on its own and there is no need for any particular treatment. However, when you find the symptoms very hard to deal with, you can use an anti-dandruff shampoo that is readily available in the market and try to control the flares. Remember that dandruff will keep coming every now and then whenever it gets triggered due to environmental conditions or stress. In this regard, you must understand that you need to treat this as a lifelong condition and provide suitable treatment whenever it is needed in the future.
- When you want to choose the best shampoo to treat this condition, you can take care to ensure that it has salicylic acid or zinc pyrithione as one of its ingredients. This is well known to prevent the symptoms and you will get relief from dandruff in quick time. In the same manner, even ketoconazole shampoo is also good for your scalp when you are suffering from this condition.
- If your baby is suffering from this condition, you should always use a mild shampoo that does not harm the scalp in any manner. You can even use some mineral oil before you apply shampoo and this can soften the thick patches of dandruff. Be gentle when you remove the scales as any irritation can increase the symptoms in future. When you are taking the baby outside, always use sunscreen on the scalp as the skin in the affected area will be very sensitive to UV rays.
- Apart from these therapies, you can also use antifungal products that are available in the market and get temporary relief from the symptoms. Some doctors also recommend corticosteroid lotions to reduce the flaring and you can use them after careful consultation with your doctor.
- Finally, you need to make suitable changes to your lifestyle to avoid such problems in the future. Remember that stress can trigger this condition anytime in future and you need to be very careful about this factor. Along with this, you should also maintain a healthy diet as this will strengthen your immune system and your body will be in better condition to fight the disease.
- In severe cases, your doctor may even suggest you take antifungal medication and this can give you good relief when other methods are not giving good results. However, this medication may come with some side effects and you need to bear them for a few days to get relief from this condition.
- You can also use ointments that will reduce the flaring and this can be a good way to reduce the redness and itchiness of the scalp. Your doctor will prescribe such medication after carefully examining your symptoms and your overall health condition.
Complications of Seborrheic Dermatitis
- In rare cases, this condition can lead to complications when the problem is not properly diagnosed. As the symptoms of this condition are not specific to seborrheic dermatitis, it can sometimes be confused with other skin diseases and wrong medication may be used to treat this condition.
- In this situation, the scalp can get irritated and even the redness can get increased due to the use of such medication. In most cases, using anti-inflammatory drugs to treat this condition can result in flaring up of the symptoms as the steroids will trigger dandruff in an aggressive manner.
- For this reason, you should always approach a professional dermatologist when you are dealing with such symptoms and they will be able to clearly distinguish between various skin diseases and provide the proper treatment.
- In extreme cases of seborrheic dermatitis, hair loss can be seen due to itchiness in the affected area. Many people tend to scratch the area repeatedly to remove dandruff and this can result in hair loss in that particular region. However, this condition is temporary and you can see regrowth of hair in that area after the symptoms have reduced to some extent.
- In case of misdiagnosis of this condition, using medication that contains steroids can also lead to thinning of the skin layer in the affected area. You need to be careful while using medication and always consult your doctor and get the proper treatment.
Myths about Seborrheic Dermatitis
Myth #1: Seborrheic dermatitis is caused due to lack of hygiene
Remember that this can be caused even when you maintain your hygiene in proper order. Even babies get affected due to this condition and it has got nothing to do with keeping your scalp clean. The exact cause of this disease is not known and it can get triggered due to various factors.
Myth #2: Seborrheic dermatitis is contagious
you need not worry about catching this condition from someone else in your family. It is not contagious and you will not get seborrheic dermatitis from another person. However, it makes sense to avoid using the same towels when someone is having this condition in your family. This will help the patients to avoid infection and other complications.
Myth #3: Diet changes can cure seborrheic dermatitis
While diet and lifestyle changes can bring in some strength to your overall immune system, it can in no way cure this condition. The fact is that there is no permanent cure for this condition and you need to take care of your scalp forever to avoid the symptoms.
Conclusion
You can approach your doctor whenever you are facing such problems and get proper treatment at the right time. One thing you need to understand is that the symptoms can be confusing as they often overlap with other health conditions. For this reason, you should always approach a professional dermatologist and get the right treatment after careful diagnosis. Also, try to maintain a healthy lifestyle so that you can avoid the symptoms in the future. There is no cure for this condition and you have to treat this as a lifelong condition that keeps flaring up whenever it is triggered due to external factors.
1
person found this helpful
'No' appears to be a very simple and straightforward word. However, it can be shockingly hard to say. People most of the time agree to things that they really do not want. Since they would preferably feel overburdened and low rather than disappoint somebody, saying "no" feels easier to maintain connections with people.

The repercussions of this absence of disagreement is critical. By overcommitting ourselves, we are actually consuming the majority of our positive energy and using it somewhere where you might not want to. This takes away from our common character and quality. It leaves us tired and we meet each day like it is simply one more battle. We also give up our own requirements for space, stillness, relaxation and imagination and are bound to our state.

To stay away from this, we must know about our own necessities and priorities for both mental and physical well-being and joy. For this, one may have to know when saying "yes" will fulfill your requirement for rest, relaxation or self-awareness. When one does this, their unfounded dread of not being socially acceptable from saying "no" will go away gradually.

Here are three reasons why saying "no" can prove to be beneficial:
You will have additional time: The extra time made by saying "no" will, at any rate, prevent that forced clock from ticking. It will make you feel like you are in control. This can truly lighten up your mood and lift your anxiety and bolster your health. Rather than saying yes to going out for lunch or a party that you feel obligated to go to, but might not want to, simply try to say no. You will automatically feel happier when you are sitting at home, relaxing rather than forcefully socialising.
You will be less remorseful: At first, you may be reluctant to state "no" because of a paranoid fear of passing up a major opportunity or the fear of missing out. As a general rule, nonetheless, in case that you need to state "no," odds are you have much better explanations for you not being there. If you do go for it, you might regret it afterwards thinking that you could have done something better with your time rather than having completely wasted it.
Your associates will respect you for it: No one wants that they should be taken for granted. However, in case that you continue saying "yes" to each demand or opportunity, that is precisely how individuals will come to see you. The more you say "yes," the more individuals will generally expect things of you. This could prompt to a drop in your status and position and loss of control over others.
2727
people found this helpful
Dear lybrate-user Madam, Having Diabetes is like having a heart condition inspite of you not having it. So the idea is to keep your sugars in the normal range as much as possible.
1
person found this helpful

Advanced Aesthetics, M.Ch - Plastic Surgery, MS - General Surgery, MBBS
Cosmetic/Plastic Surgeon, Indore
Do not panic, once lactation stops invariably the breast reduces, just observe for the time being. Only if they are significantly less then before pregnancy then we have to think of options Breast Enlargement is one of the most frequently performed surgeries and we are the premier center in central India since last 30 years. To the best of our knowledge no medicines or creams work to increase the breast Size. Enlargement can be done with fat grafting or silicone breast implants. Breast enlargement. Silicone implants are the gold standard world over, very short operative procedure with very gratifying results. The creams and capsules have never actually worked, but since every one is not immediately ready for surgery so the companies use these gimmicks to market their products. If there is lack of substance then augmentation with a silicone implant is the best choice and a gold standard procedure. It is a day care procedure and you are discharge in a very short time from the hospital and it brings about an instant change in breast size and self esteem. Almost 10 crore implants are in use and so it is extremely safe. There is no medication to give the results. No one wants surgery unless it is necessary. NO Creams or Pills actually work except psychologically. Surgery is the only answer. Like nose or face breast also comes in all shapes and sizes. Size does not matter from functional point of view but has an emotional side to it. The surgery is almost painless because there are enough medications to keep the pain under control. There is no natural way to increase Breast size, except that after child birth the size may become and remain bigger.
a healthy control of blood sugars and cholesterol is not possible only with healthy food. We doctors advocate what is called as healthy lifestyle. Which is a combination of good food, exercise and a calm and healthy mind also. Now for healthy food, you need to have balanced diet. But if you're diabetic and have high cholesterol then you need to cut down your carbohydrate and sugar intake. I. E reduce rice, and eat things with high fiber like whole wheat, maize, ragi etc. Your protein intake must also be good. But instead of non veg which would increase your cholesterol, take egg whites, (the yellow part is very high in cholesterol), germinated pulses are high in protein. Also soya. Reduce or avoid fried food and junk food and sweets and carbonated sweetened drinks like soda, cola etc. Oil can also be changed to olive oil as it is low in cholesterol. Eat plenty of raw fruits and vegetables. Diabetics are advised to avoid bananas, mangoes, grapes, but apples with skin on, oranges and mosambi are very good. Raw vegetables and plenty of green leafy vegetables can be taken make sure you exercise at least thirty minutes a day. A walk of fifteen to thirty minutes after food would reduce your blood sugar almost as much as a tablet. Try to meditate at least ten minutes in a day.
11
people found this helpful
For height increase, bone tissue needs to be stimulated. For the same purpose tikt ksheer vasti is very helpful, along with oral asthidhatu poshak dravyas. Either meet some panchakarma doctor, or contact us.
Six years is too less an age to go for any treatment and too early to predict the kind of hair she will have in future. She might have good hair on her own when she grows. Just apply coconut oil before wash so that they do not tangle .
2
people found this helpful
View All Feed
Near By Doctors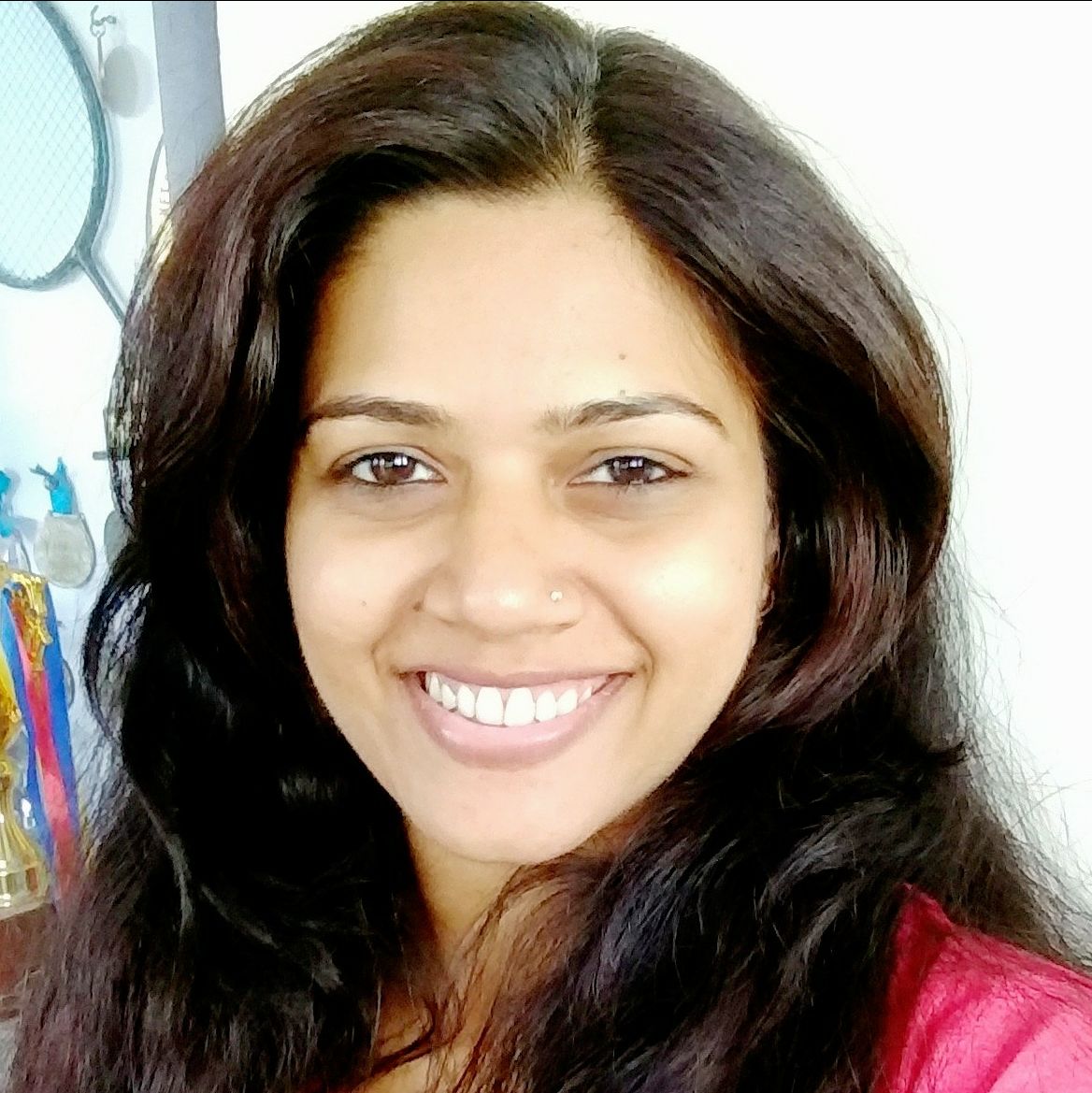 MD - Homoeopathy, BHMS
Homeopath
Book Appointment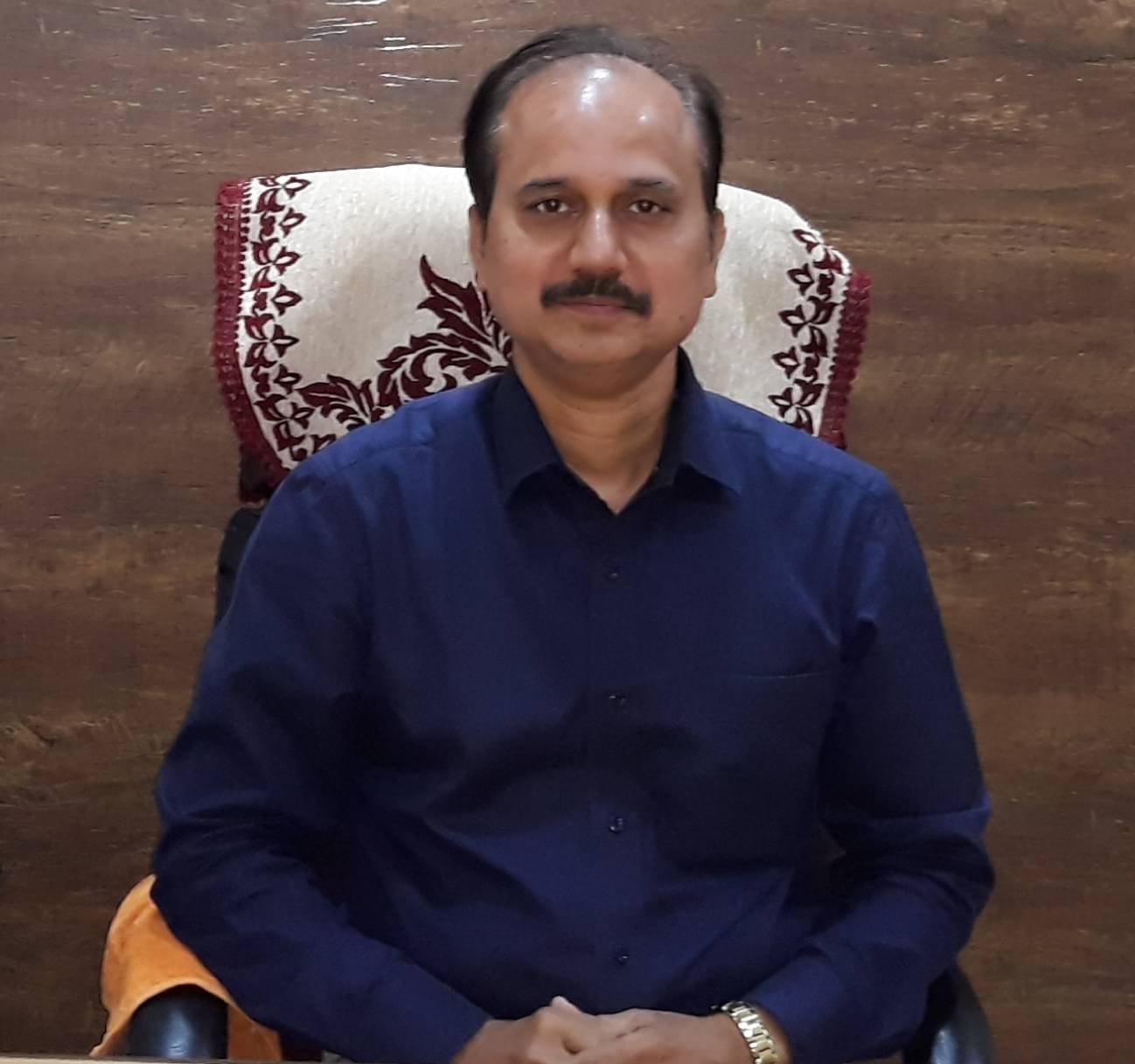 LCEH
Homeopath
Majumdar Homoeopathic Clinic,
Book Appointment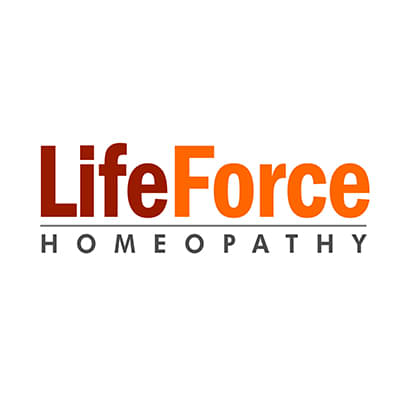 BHMS
Homeopath
Life Force Homeopathy - Chembur,
Book Appointment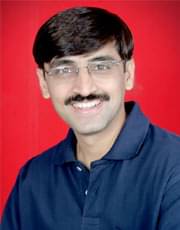 Bachelor of Homeopathic Medicine and Surgery, MD - Homeopathy
Homeopath
Dr. Lulla's Homeopathy Clinic,
Book Appointment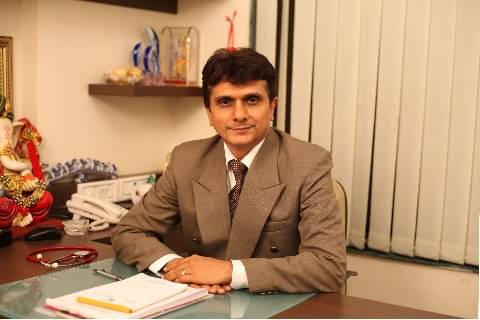 MD, BHMS
Homeopath
Global Homoeopathy & Esthetiques Clinic,
Book Appointment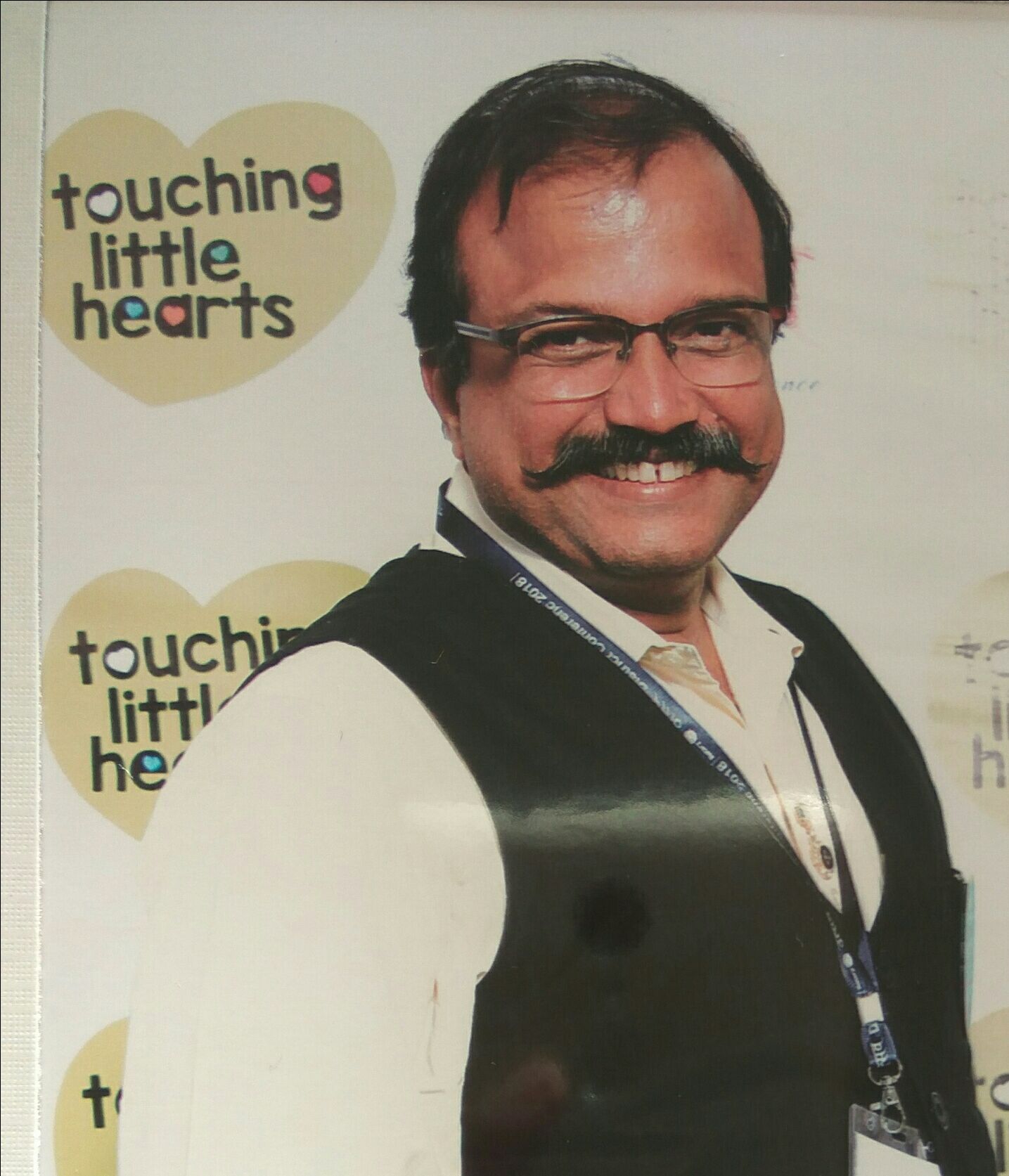 Book Appointment