Personal Statement
I'm dedicated to providing optimal health care in a relaxed environment where I treat every patients as if they were my own family.
...more
I'm dedicated to providing optimal health care in a relaxed environment where I treat every patients as if they were my own family.
More about Dr. Anand Bhatia
Dr Anand Bhatia combines his skill with six years of experience as he helps you with your skin and hair related problems. He practices medicine in the field of Dermatology and is well known in Mumbai for his expertise when it comes to this area. His focus is on creating a relaxed environment for his patients so that they can rest easy and get maximum benefit from his knowledge base and the varied treatment methods that he practices. His cosmetology based methods of treatment include cosmetic or plastic surgery. As a medical cosmetologist and laser specialist, he practices the latest cutting edge technology for breast related surgery like augmentation, reduction and lifts, as well as liposuction for the rest of the body and its contouring. He also renders treatments for a facelift so that your best features are highlighted by his expert contouring methods, and botox injections as well. Also, as a dermatologist in Mumbai, Dr Anand Bhatia carries out hair based treatment like hair transplants. He also specialises in chemical peels, Restylane vital treatment and anti aging treatment for preventing the onset of obvious aging on our skin. His acne treatment is also well known among his patients. You can take your skin and hair issues to him, in case you are in Mumbai and come back with visibly better looking features. He has completed his MBBS from the Institute in Seychelles, in 2010. Also, he has studied aesthetic medicine with a focus on laser based methods thanks to the fellowship he earned at the Institute of Laser and Aesthetic Medicine. Dr Anand Bhatia is proficient in both Hindi and English.
Info
Education
Fellowship In Aesthetic Medicine | - Institute of Laser & Aesthetic Medicine ( ILAMED) - 2015
MBBS - Institute of Seychelles - 2010
Languages spoken
English
Hindi
Location
Book Clinic Appointment with Dr. Anand Bhatia
207 Meghdoot B Wing, Lokhandwala Back-Road, Opposite Joggers Park, Andheri West

,

Mumbai
Get Directions

Consult Online
Text Consult
Send multiple messages/attachments. Get first response within 6 hours.
7 days validity
•
₹200 online
Consult Now
Phone Consult
Schedule for your preferred date/time
10 minutes call duration
•
₹300 online
Consult Now
Video Consult
Schedule for your preferred date/time
15 minutes call duration
•
₹350 online
Consult Now
Health Packages
Services
Submit Feedback
Submit a review for Dr. Anand Bhatia
Your feedback matters!
Write a Review
Patient Review Highlights
"Very helpful"
2 reviews
"Professional"
1 review
"knowledgeable"
3 reviews
"Practical"
3 reviews
Reviews
Aarnavi
Feb 15, 2017
I was quite depressed due to my condition, but Dr Anand Bhatia guided me to change my attitude. From quite some time i was suffering from pain, but never gave much importance to it. I thought it was something very normal, but then I realised the hair loss is something else. The entire dr Anand Bhatia Clinic was spotlessly, clean. No matter how critical be the situation, he is always very calm. Many people gave very positive feedback for Dr Anand Bhatia. He doesn't just randomly prescribes medicines, but first properly diagnoses the problem. I am so happy with the results of my treatment, that I will surely recommend Dr Anand Bhatia to anyone gladly.
Jairam
Feb 10, 2017
Due to my hair fall i was feeling very depressed and had no hope. It was so quite pleasant in the dr Anand Bhatia Clinic. I am so much benefitted with his hair fall treatment, that i am perfectly fine now. I owe him a big thanks for making me fine again. The facilities available in the dr Anand Bhatia Clinic are very nice. Even though Dr Anand Bhatia is not from our city, he is still very famous, so we consulted him. Dr Anand Bhatia is really like god send person. He is well aware about innovative techniques to treat problems. He helped me resolve my hairfall issue within short time period.
Abja
Mar 16, 2017
He is very talented and seasoned doctor. I was quite depressed due to my female hairloss condition, but Dr Anand Bhatia guided me to change my attitude. It was a bad case of female hair loss. Dr Anand Bhatia has so much knowledge that for everything my family takes his reference. The overall atmosphere in the dr Anand Bhatia Clinic is very soothing. I am benefitted with the treatment he gave.
Aarpit
Jan 9, 2017
Dr Anand Bhatia is a very practical doctor. He can handle all types of emergency cases. I am almost my normal self post the HAIR HEALTH treatment . Due to my hair health i was feeling very depressed and had no hope. Even though Anand Bhatia is not from our city, he is still very famous, so we consulted him. I thank him for the hair health treatmnet he gave.
Bhavik
Apr 17, 2017
dr Anand Bhatia is one of the well known names in dermatologists in Mumbai. His clinic dr Anand Bhatia Clinic is also well known and very hygienic. I took a treatment from him for my problem of acne and pimples.Never once that I felt that he is getting impatient, rather he always responded to my each and every doubt with immense patience and gave his best.
Irit
Jun 22, 2017
Due to my Dark Skin i was feeling very depressed and had no hope.No matter how critical be the situation, drAnand Bhatia is always very calm.From quite some time i was searching for good dermatologists but found no good one.then I found dranand. The overall atmosphere in the dranand bhatia clinic is very soothing.Overall Treatment was very effective.
Sanket
Apr 26, 2016
He is amazing!!!! he took good care of my pigmentation. He did my skin lightening treatment and made me 4-5 shades lighter. I highly recommend him to every one.
Feed
Birthmarks are dark spots/blemishes that are present at birth or appear soon after. Most of them are harmless and while some disappear with time, some don't. Birthmarks may cause a person to be conscious of their appearance and some types of marks may even pose health problems. You can opt for birthmark removal for cosmetic or health reasons.

Types of birthmarks

The two major types of birthmarks are vascular birthmarks, which are caused due to the incorrect formation of blood vessels; and pigmented birthmarks that are caused due to an overgrowth of pigmentation cells.

Common vascular birthmarks are 3 types:

- Haemangiomas: Bright red or bluish marks that may appear above or below the skin's surface.
- Port-wine stains: They are discolorations found mainly on the neck, face arms or legs, which look like wine was spilled on that area of the body.
- Macular stains: These are faint red marks often found on the forehead, eyelids, nape of the neck, nose or the upper lip.

Pigmented birthmarks are generally of 3 types- Cafe-au-lait spots, which are common coffee colored spots; Mongolian spots that are flat, bluish-gray patches on the lower back or buttocks; and moles that may be tan or black, flat or raised and may have hair growing out of them. Moles may develop into skin cancer.

So, in cases where a birthmark can be potentially fatal for your health, it's best to get it removed.
Here are the different ways you can choose from if you intend to get your birthmark removed.
1. Laser surgery -
It's a widely popular birthmark procedure, especially for port-wine stains. A yellow light laser, called flashlamp pumped a dye laser, is commonly used for treating and removing birthmarks in children. Haemangiomas are generally treated with a pulsed eye laser when they start to grow in size and become thicker than before.
2. Surgery -
Surgical excision can help remove a birthmark and minimize the resulting scar. Mongolian birthmarks, port-wine stains, and haemangiomas can be treated with surgery.
3. Cryosurgery and Electrodessication -
Cryosurgery is the application of extreme cold to the affected area to destroy the diseased tissue. Electrodessication refers to the destruction of tissues by
dehydration
induced by a high-frequency electric current.
In case you have a concern or query you can always consult an expert & get answers to your questions!
3540
people found this helpful
Dandruff is not only an embarrassing condition but also a major cause for hairfall and hair weakening. It is estimated to affect as many as one in five individuals in India. Even though this is such a common issue, there's still heaps of misleading conceptions about dandruff.
Myth1: "All flakes in your hair is dandruff"
Fact: Sometimes flakes are only a consequence of dry skin on your scalp. While the difference between dryness and dandruff might be unclear to the common individual, medical experts do make a distinction between the two. If your flakes are relatively small and white, chances are you're dealing with a dry scalp - dandruff flakes tend to be larger and yellowish in colour.
Myth 2: "Dandruff is contagious"
Fact: Dandruff is not something that you can catch from someone else. The fungal bacteria that can lead to the appearance of dandruff are present on everybody's scalp, which means all our scalps are naturally predisposed to the condition.
Myth 3: "Dandruff results from bad hygiene"
Fact: While regular shampooing can help keep dandruff under control, this condition does not stem from a lack of hygiene—even the most diligent hair washers can find themselves suffering from it. This is because dandruff is caused by various components, which include a characteristic overproduction of hair oil or an excess of parasitic microorganisms that live normally on our scalps.
Myth 4: "Dandruff only occurs on the scalp"
Fact: It's true that your scalp is the most widely recognised spot to experience dandruff, yet it's by all account not the only possibility. A few individuals additionally observe that areas such as the eyebrows, ears, and around the nose are inclined to flaking too.
Myth 5: "Dandruff can cause hair fall"
Fact: Hair fall is at some point connected with dandruff and an irritated scalp; however, these conditions are not mutually exclusive. Hair fall is not brought about by dandruff, but rather might be prompted by the incessant need to scratch a bothersome scalp. When we scratch our heads, the activity causes breakage in the hair. The root cause of hair fall includes anxiety, diet and the overall health of your scalp.
In case you have a concern or query you can always consult an expert & get answers to your questions!
3673
people found this helpful
Warts are small, rough patches on the skin (resembling cauliflowers) that are caused due to the human papillomavirus (hpv- a dna virus that can infect humans). In this condition, only the topmost layer of your skin gets infected and acquires a rough texture. Warts are not fatal (they do not cause cancer), but they are contagious in nature and do not vanish easily.

Read on to find the most effective ways to get rid of warts.

1. Over-the-counter wart removers
Over-the-counter wart treatments containing salicylic acid (a type of fungicide) as an active ingredient are commonly used for effective removal of warts. These medications generally eliminate warts by removing the topmost layer of the skin, following the peel-off process.

2. Cryotherapy
Cryotherapy, also known as freezing therapy, is generally performed by a dermatologist and consists of the use of liquid nitrogen for freezing the warts. The application of the chemical results in the formation of a blister around the warts, which shed off after about a week. It takes almost 3 to 4 weeks to have completely wart-free skin. This method proves to be more effective when used with salicylic acid-based wart removers.

3. Laser treatment
Another form of wart removal is pulsed-dye laser treatment. An ablative co2 laser acts by cutting and burning the wart. In this type of treatment the affected blood vessels are burnt, leading to the death of the infected tissue, following which the wart too disappears. However, this method is not commonly used if other treatment methods tend to work as it is painful and may leave behind scars.

4. Vaccine
Sometimes your dermatologist may recommend the use of human papillomavirus (hpv) vaccine to successfully eliminate warts.
5. Bleomycin
In this type of treatment each wart is injected with a shot of bleomycin, a medicine that fights cancer. However, this treatment is not preferred generally as it may be painful and comes with side effects like nail loss if the wart is present on the finger.
6. Immune therapy
When warts refuse to vanish after the use of all common treatments, this method is put into use. This type of treatment involves the use of medications or solutions, which strengthens your immune system so that it can repel warts. In this case your warts may be injected with an
antigen
or a solution or cream may be applied on them.
In case you have a concern or query you can always consult an expert & get answers to your questions!
3497
people found this helpful
Hair today, gone tomorrow. That might be your condition if you are not taking care of your hair properly. There are a lot of things you do almost daily that are adversely impacting your hair health. You might not even be aware of the damage you are doing to your tresses by indulging these activities. Read on to find out about the 5 worst things you do to your hair on a daily basis.
Excessive hair brushing: It causes breakage and strips your hair of its natural nourishing oils. To avoid this, try limiting the use of your hair brush to about just two times in a day. Brushing right after you wake up is a good idea, as it helps in distributing the oils produced by your scalp down your hair shaft, which act as a natural conditioner for your hair.
Tying your hair in a ponytail everyday: If you tie your hair in a ponytail everyday then chances are you are applying consistent pressure to on the same hair shafts, resulting in brittle and weaker hair. In fact, doing so continuously can even retard hair growth. Try to leave it open as much as you can, but if you absolutely must tie a pony tail, then tie a loose one. Maybe even use booby pins to keep your hair in place instead of scrunchies. Alternating between high and low ponytails helps too.
Using a pre-used hairbrush: Your hairbrush contains a lot of germs, which can severely damage your hair. Using an unclean brush is one of the main reasons of damage hair, as these brushes contain dirt gathered from your hair which you're giving back to your hair by using. It's best to clean it once in a while to maintain proper hair health. The same holds true for other styling agents such as combs, curlers, rollers, straighteners etc.
Delaying a hair cut: Most of us are guilty of this crime. What with your jam-packed schedule and work overload, you often ignore that much needed trip to the salon. Prolonging a haircut is never a good idea as it can lead to a bad case of split ends, which can result in hair that tangles a lot and causes hair fall. Regular trimming sessions, once every 6 weeks, are a must.
Shampooing in excess: Some of you prefer your scalp to be squeaky clean every single day, believing that daily dust and pollution require you to indulge in this unhealthy habit. Well, it's best to stop right now as you're harming your hair by shampooing daily. Daily shampoos can completely strip your hair of its natural oils, causing your scalp to become dry, leaving your hair with a dry, messy and rough feel. However. Delaying hair wash is not good either. It is best to shampoo whenever your hair feels greasy and dirty.
Avoid doing these to your hair, and let your tresses breathe so that they look healthy and shine with a natural glow. If you wish to discuss about any specific problem, you can consult a dermatologist.
3805
people found this helpful
Injury, lingering infirmity deprives the body of the nutrients which are necessary for healthy skin, inflammatory diseases, several hours of heat and sun exposure or contact with sun can all cause discolored skin. If Melanin (whichever of the diverse black, dark brown, auburn, or yellow color of living things as skin color or hair color and eye color) is produced in abundance due to some physiological imbalances, it can result in that area of the body to get darker than the rest.
On the other hand, if there is a decrease in Melanin production then you could get lighter skin patches known as Vitiligo . While most pigmentation anomaly entails patches of skin, others affect the entire body. Depending on the two different conditions the terms hyper-pigmentation (excessive) and hypo-pigmentation (moderate) have been coined. Most women face problems of hyper-pigmentation during pregnancy and after child birth due to over secretion of hormones. 'Mask of pregnancy' is a new age term given to this condition in pregnant women. Most cases are reversible; some might last an entire lifetime, if medical attention is not available at the right time. Hypo-pigmentation should not be mistaken with Albinism, which is a genetic condition.
Albinism is characterized by almost no secretion of melanin. Staying out for very long hours in the sun may cause sunburns, when the skin turns brown or red according to one's color, once this condition heals (after most of the burnt or dead skin peels off), the tanned portions may remain. Fungal contamination such as ringworm may set off stained skin patches. A compromised immune system can result in discolored skin as well. A frequent allergy that causes skin to get discolored is eczema. Birthmarks are also a kind of discolored skin.
It is wise for you to visit a dermatologist when you start noticing a sudden change in your skin color for no apparent reason, a patch that does not get relieved by OTC medicines or experience a burning or itching sensation on the skin etc. A dermatologist after evaluating your skin and putting you through a couple of basic questions would recommend ointments and oral medicines. He/she may also ask for blood tests to get done. Treatment would solely depend on the primary cause.
Treatment and prevention
In general, most skin discoloration issues can be dealt with the help of creams containing glycolic acid, hydroquinone, lactic acid and retinoid. These are easily available in the market.
But care must be taken to not expose yourself to the harmful UV rays of the sun. A sunscreen with the correct SPF count is a must before you venture outdoors. Remember that one should not skip the sunscreen even during the winters.
Laser therapy and chemical peels will only be considered once topical treatment fails.
Your diet should include plenty of vegetables and fruits; consume plenty of fluids to flush out toxins. Regular exercising promotes better blood circulation that helps prevent such issues concerning discoloration.
Supplements of Vitamins A, C and E are also prescribed in combination with Vitamin B to improve the overall skin condition. Simple home remedies including lime juice, milk, curd and honey applied on the affected spots with homemade scrubs can help remedy the issue. If you wish to discuss about any specific problem, you can consult a dermatologist.
2672
people found this helpful
Scabies is a type of a skin condition that is characterized by itching and rashes. This dermatological condition is caused by sarcoptes scabiei, a type of microscopic mite. A contagious condition, scabies spreads through physical contact. It usually transmits through clothes, towels, sexual contact and other such ways.
Symptoms: Some of the symptoms of the conditions are severe itching, narrow irregular burrow tracks, which look like blisters or bumps on your skin. The burrow tracks generally appear in the folds of the skin. The common sites of the condition are between the fingers, armpits, around the waist, soles of your feet, knees, shoulder blades etc.
Complications: Some of the complications of the condition are:
Severe scratching can lead to damaged and reddened skin, which in severe cases can start to bleed.
Vigorous scratching, which can break your skin and can cause a secondary infection such as impetigo. This superficial skin infection is usually caused by the staphylococci bacteria.
Crusted scabies, the most severe form of scabies, can be common in certain groups. People suffering from diseases such as HIV or leukemia who have weakened immune systems as well as severely ill people have high risks of contracting this condition. This condition, also known as Norwegian scabies, is very contagious and also hard to cure.
Some of the risk factors of scabies are:
An infected person can easily pass scabies to his/her household or sexual partners. Scabies in adults is usually sexually acquired.
The likelihood of scabies increases easily under crowded conditions, which involve close body and skin contact. Nursing homes, prisons, and several types of care facilities are sites of scabies outbreaks.
Scabies spreads through direct, prolonged skin-to-skin contact with a person who has mites.
Immunocompromised, elderly and disabled people also suffer from an increased likelihood of contracting this skin condition. If you wish to discuss about any specific problem, you can consult a dermatologist.
2637
people found this helpful
In spite of several reminders about the ill-effects of smoking, you might still be an unperturbed chain smoker. Smoking is one vice that not only ruins the health of your heart, lungs and brain, but it also damages your skin. The changes smoking can bring about are usually gradual and hence we tend to overlook. A peek into the effects of smoking on your skin may curb your urge to smoke henceforth.
Smoking increases chances of a scaly skin: You may not be aware that puffing cigarettes can make you develop a serious skin condition. Scaly skin or Psoriasis is an autoimmune skin disorder but the chances of contracting this disorder are increased with every pack of cigarettes you smoke. Psoriasis has severe impacts on the kind of life you live. It might lead to estrangement from friends and acquaintances, making you end up lonely and depressed. Studies reflect smoking a pack each day for twenty years at a stretch increases your risk of developing a scaly skin by sixty percent.
Smoking leads to irregular sleep patterns: It is frequently noticed that despite a full night's sleep, a person feels tired and overworked. The reason could be a lack of nicotine during your hours of sleep. This lack makes you uneasy in bed. Lack of sleep is always evident in the quantity and quality of work a person does.
Smokers can have bags under their eyes: Do you wonder why make- up tips fail in freshening up your appeal? It could be the result of your bad habit of smoking. Though dark circles and bags under eyes are not indicative of other essential problems, they do make you look exhausted and elderly. Instead of using cold compress to get rid of these bags, try quitting cigarettes.
Smoking can cause persistent scars and bruises: Smoking prevents or rather delays the process of healing. Researches show how nicotine leads to vasoconstriction. It constricts the small blood vessels in different parts of your body prohibiting blood flow to these parts. Scars and bruises take a longer time to heal because the oxygen in your blood doesn't reach them.
Smoking will make you lose your radiant skin: If you have a beautiful, glowing skin, prepare to bid farewell to that glow. An excess intake of nicotine deprives your skin of oxygen. Your skin looks dehydrated. Smoking also drains out important nutrients like vitamin C which is known for its effects against skin damage.
A healthy skin is the easiest key to the secret of looking pretty and confident. Quit smoking and experience the wonderful effects. If you wish to discuss about any specific problem, you can consult a dermatologist.
2638
people found this helpful
Ingrown hair refers to a situation in which a part of the body hair which has been trimmed, shaved or tweezed grows back into the skin in a curled form. This sometimes causes painful and discomforting skin conditions such as swelling, bump formation and chronic pain in the area from where the hair was removed.
This condition is mostly common among people who have very tightly curled hair on their entire bodies. Among men the most affected areas are cheeks, chin and neck. Additionally, they can also appear in cases of men who regularly shave their head. In case of women, ingrown hair is common in areas like armpits, pubic region and legs.
The most common signs of this condition are:
Small skin bumps (papules)
Small, pus-filled, blister-like lesions (pustules)
Hyperpigmentation (skin darkening)
Long lasting and chronic pain
Ingrown hair might also occur if you do the following activities:
Pulling your skin while shaving your body hair can give rise to ingrown hair. This in turn allows the shaved hair particles to penetrate back into the skin without growing outwards.
Tweezing of hair can also lead to the hair particles to grow inwards instead of growing outwards.
Some common complications associated with this condition are:
Bacterial and fungal infections that usually happen from scratching of the affected area.
Hyperpigmentation of the skin which involves an abrupt darkening of the skin areas.
Permanent scarring of the tissue of the affecting skin.

If you wish to discuss about any specific problem, you can consult a dermatologist and ask a free question.
2800
people found this helpful
Reducing pore size the treatment I would recommend would be CO2 fractional laser or erbium YAG laser.
1
person found this helpful
A healthy skin can slow down the aging process and prevent skin problems. Diet and exercise are key factors that keep the skin healthy. A healthy skin also has aesthetic benefits apart from being disease resistant.
6 ways to keep your skin healthy are:
Regular exercise and Hydration: Regular cardio exercises, such as jogging and swimming pumps the blood that carry nutrients and oxygen to the skin. Exercise causes loss of water in the body, which needs to be replenished. Water keeps the skin healthy and prevents skin problems such as acne and dry skin.
Sun protection: Constant exposure to sun rays can cause a host of skin problems, such as skin cancer, wrinkles and age spots. The main culprits are the ultraviolet rays of the sun, which can cause damage to the skin when it is exposed. Using sunscreen and protective clothing can help protect the skin against UV rays.
Intake of antioxidants: Exposure to sun, pollution and other environmental factors give rise to free radicals in the skin. These free radicals damage cells in the skin by oxidation. Foods rich in antioxidants are fruits and vegetables can limit the damage caused by free radicals.
Stress management: Stress can trigger the skin sensitivity, which causes it to be acne prone. Thus, managing stress is beneficial for maintaining a healthy skin.
Smoking: Smoking narrows the blood vessels in the skin that deliver oxygen and nutrients. Hence, it should be avoided to stay clear of these problems.
Collagen supplements: These collagen supplements, especially in peptide form, considerable reduces wrinkles and will keep your skin firm and resilient.
Related Tip: "Does Drinking Water Help in Improving Skin Health?"
4294
people found this helpful
View All Feed
Near By Doctors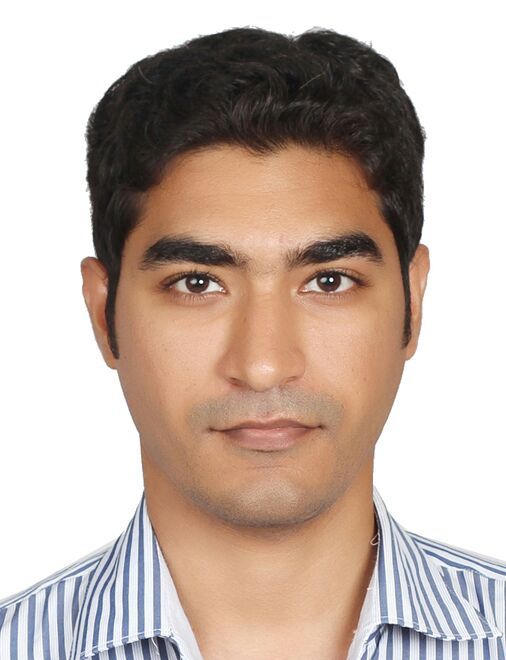 DNB (Dermatology), Fellowship in Dermatological Laser Surgery, Fellowship In Cosmetic Dermatology, Diploma in Venerology & Dermatology (DVD), MBBS
Dermatologist
Aska Aesthetic Clinic (Andheri),
Book Appointment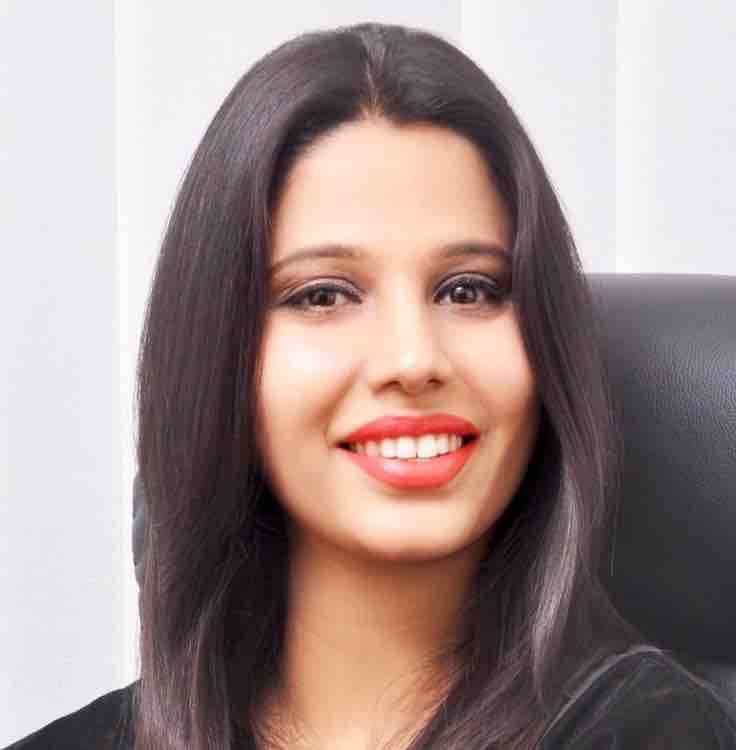 Fellowship In Aesthetic Medicine
Dermatologist
Book Appointment
MD - Dermatology, MBBS
Dermatologist
Dr. Pooja Chopra's SkinTalk Clinic,
Book Appointment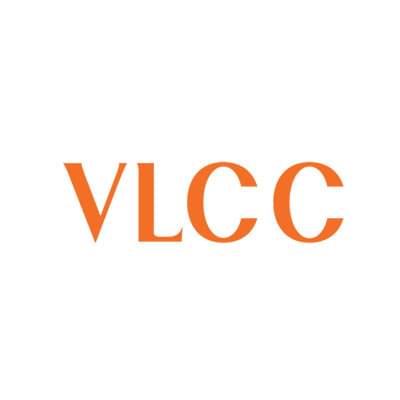 Dermatologist
Vlcc Wellness - Andheri West - Mumbai,
Book Appointment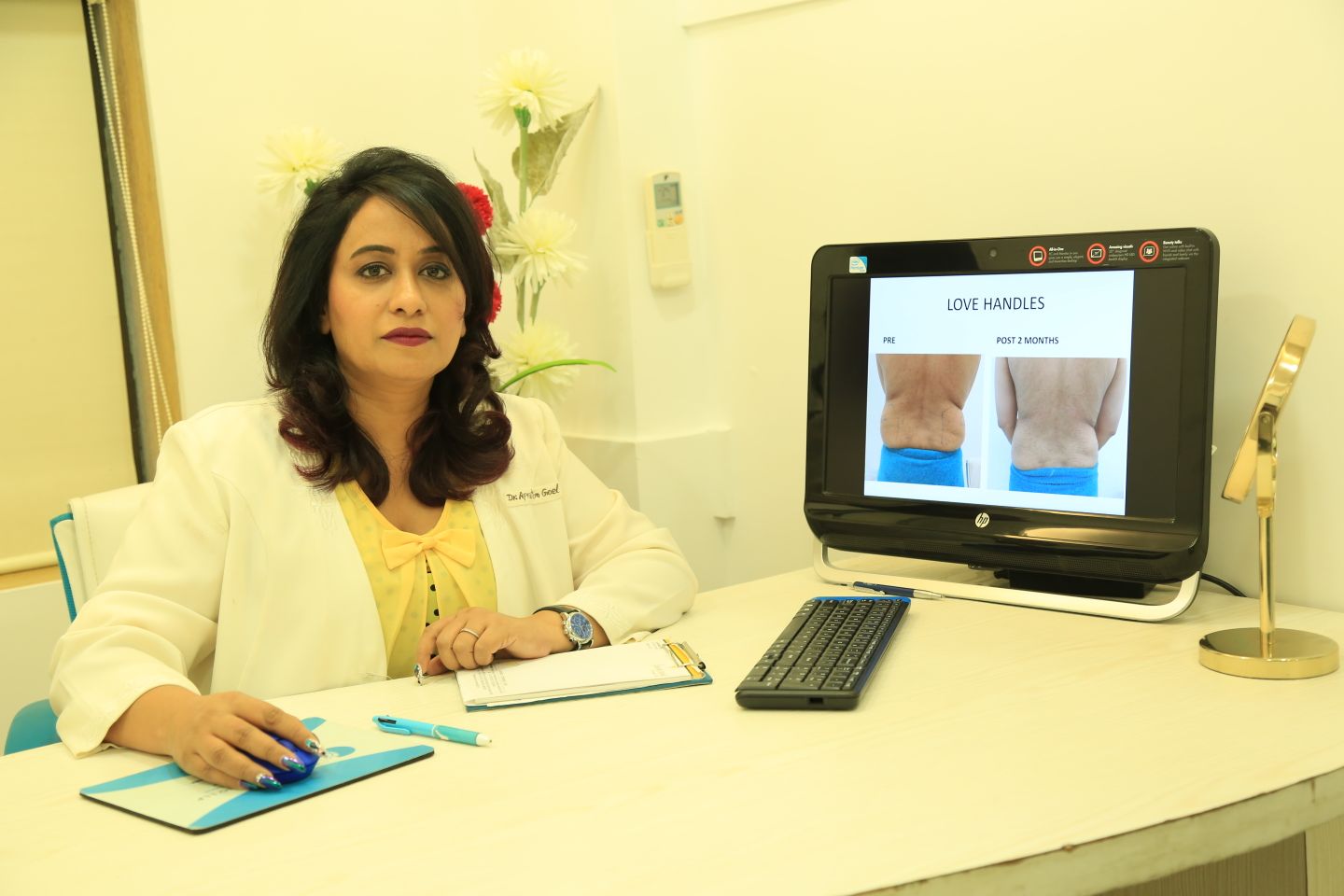 MBBS Bachelor of Medicine and Bachelor of Surgery, MD - Dermatology, DNB (Dermatology), Fellow of Academy General Education
Dermatologist
Cutis Skin Solution LLP- Andheri West,
Book Appointment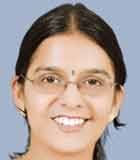 MBBS, MD-DNB
Dermatologist
Book Appointment