Personal Statement
To provide my patients with the highest quality healthcare, I'm dedicated to the newest advancements and keep up-to-date with the latest health care technologies.
...more
To provide my patients with the highest quality healthcare, I'm dedicated to the newest advancements and keep up-to-date with the latest health care technologies.
More about Dr. Amul Navnitlal Rawal
Dr. Amul Navnitlal Rawal is a popular Gynaecologist in Kandivali West, Mumbai. You can visit him at Gayathri Maternity Home in Kandivali West, Mumbai. Save your time and book an appointment online with Dr. Amul Navnitlal Rawal on Lybrate.com.

Find numerous Gynaecologists in India from the comfort of your home on Lybrate.com. You will find Gynaecologists with more than 36 years of experience on Lybrate.com. You can find Gynaecologists online in Mumbai and from across India. View the profile of medical specialists and their reviews from other patients to make an informed decision.
Info
Languages spoken
English
Hindi
Location
Book Clinic Appointment with Dr. Amul Navnitlal Rawal
13-14, Parvati CHS, Plot No.243, Sector-3, Charkop Kandivali West, Landmark:-Apna Bazar , Mumbai

,

Mumbai
Get Directions
Services
Submit Feedback
Submit a review for Dr. Amul Navnitlal Rawal
Your feedback matters!
Write a Review
Feed
Nothing posted by this doctor yet. Here are some posts by similar doctors.
Asked for male, 9 years old from Ludhiana
Hello, she should tk, easily digestible diet on small intervals, she needs, iron, folic acid, folic acid- spinach, mangoes, iron- spinach, blackberries, cherries, bananas, carrots, zinc- wheat, pumpkins, avocados, mangoes, spinach, oyster, carrots, protein- milk, almonds, soya been, rajma, green peas, carrots, eggs, omega3- & fatty acid --walnuts, amino acid-dark chocolates, testosterone- pumpkin- seeds (to improve blood flow to male, reproductive organ) vit' a' -apples, mangoes, spinach, carrots. Vit'b'- banana green peas, milk, black beans, salmon (fish, spinach, mangoes. Vit'c'-strawberries, mangoes, milk, amla, oranges, kiwis. She should ensure sound sleep. Tk care.
1
person found this helpful
Shared 6 months ago • Featured Tip

Bachelor of Ayurveda, Medicine and Surgery (BAMS)
नियमित ध्‍यान करने से न केवल शरीर निरोग रहता है बल्कि इससे आपके सेक्‍स लाइफ में नयी जान भी आती है । अगर आप किसी प्रकार की सेक्‍स समस्‍या से जूझ रहे हैं तब मेडीटेशन के जरिये इसमें सुधार ला सकते हैं। यानी यह सेक्‍स लाइफ का मजा लेने के लिए भी आप योग कर सकते हैं ।

जिन लोगों की सेक्स में रूचि न हो, शीघ्रपतन की समस्‍या हो, उनके लिए ध्‍यान एक अच्‍छा विकल्‍प हो सकता है । मेडीटेशन किसी भी चीज पर फोकस करने के लिए किया जाता है । रोजाना सुबह के समय या शाम के समय खुली हवा में कम से कम 15 मिनट से 30 मिनट तक मेडीटेशन करें । इससे आपकी सेक्स में भी रूचि बढ़गी और आप सेक्स के दौरान नर्वस भी नहीं होंगे । इस लेख में विस्‍तार से जानिये ध्‍यान कैसे आपकी सेक्‍स लाइफ में नयी जान लाता है ।

1. खुद का अनुभव कराना
ध्‍यान लगाने से आप खुद को प्‍यार करना सीखते हैं । रिश्‍तों को मजबूत बनाने के साथ-साथ आपसी प्‍यार को बढ़ावा देने के लिए बहुत जरूरी है कि आप सबसे पहले खुद को प्‍यार करना सीखें । जब आप खुद को प्‍यार करेंगे तब अपने ऊपर अधिक ध्‍यान देंगे, इससे आपका शरीर स्‍वस्‍थ रहेगा । इसके अलावा इस तरह से बेड पर आप अपने पार्टनर से भी अच्‍छे से पेश आयेंगे और उसे अधिक प्‍यार करेंगे ।

2. स्थिरता सिखाता है
ध्‍यान आपको एक जगह पर स्थि‍र रहना सिखाता है, बेहतर सेक्‍स के लिए यह बहुत ही जरूरी बात है । जीवन की झंझावतों और उलझनों में आपका दिमाग हमेश कहीं न कहीं भटकता रहता है जिससे बेड पर सेक्‍स संबंध बनाते वक्‍त आप साथी पर अधिक जोर नहीं दे पाते । जबकि नियमित रूप से ध्‍यान लगाने से आपका दिमाग एक जगह स्थिर रहता है और बेड पर आप अपने और पार्टनर के बारे में ही सोचते हैं ।

3. सांस लेना सिखाता है
सेक्‍स संबंध एक व्‍यायाम की तरह है जिसमें सांसों की गति बढ़ जाती है, अगर आप एक्टिव नहीं हैं तो जल्‍दी थककर चूर हो जाते हैं । जबकि ध्‍यान आपको सांस लेना भी सिखाता है जो सेक्‍स के दौरान बहुत जरूरी है । ध्‍यान लगाते वक्‍त आप गहरी सांसें लेते हैं और यही काम अगर आप बेड पर करते हैं तब आपको यौन संबंध के दौरान समस्‍या नहीं होती ।
4. महसूस करना सिखाता है
ध्‍यान आपको फैसले के बिना पार्टनर की फीलिंग्‍स को महसूस करना सिखाता है । अगर कभी सेक्‍स के दौरान कोई समस्‍या आ जाये या फिर आपका पार्टनर किसी कारण वश आपका साथ न दे पाये तो उसके लिए आपके मन में गलत भावना पैदा हो सकती है । जबकि ध्‍यान यह सिखाता है कि अगर आपको शारीरिक सुख नहीं मिला तो कोई बात नहीं मानसिक सुख ही बहुत है । यह दिमाग से नहीं दिल से जोड़ने में मदद करता है ।

5. तनाव से बचाता है
सेक्‍स लाइफ का सबसे बड़ा दुश्‍मन तनाव भी है, तनाव के कारण सेक्‍स संब‍ंधित समस्‍या भी हो सकती है । अगर आप तनाव में रहेंगे तब आपके दिमाग में सेक्‍स के लिए जिम्‍मेदार हार्मोन का स्राव शायद ही हो पाये जिसके कारण आप सेक्‍स में उतनी रुचि नहीं ले पाते हैं और आपको सुख नहीं मिलता । लेकिन ध्‍यान तनाव और अवसाद से दिमाग को दूर रखता है जो कि सेक्‍स लाइफ में नई जान फूंकने के लिए जरूरी है ।
अगर आप किसी भी प्रकार की यौन समस्‍या से ग्रस्‍त हैं या बेड पर चरम आनंद नहीं पाते तो आपको अपनी दिनचर्या में मेडीटेशन को शामिल करना चाहिए ।
5
people found this helpful
Shared 1 year ago • Featured Tip

Certification in Diabetes Educators Program, Post Graduate Diploma in Sports Nutrition
Dietitian/Nutritionist, Mumbai
Your heart isn't one of the most important organs of your body, just like that. But it is nowadays, in constant danger with the rampant growth of heart disease, a leading cause of deaths around the world. Apart from your lifestyle choices, what you consume on a regular basis has a huge impact on the health of your heart. Unhealthy foods are the main reason the world is fatter and sicker than ever before. Surprisingly, some of these foods are considered healthy by many people.
Here are 6 health foods that are really junk foods in disguise:
Processed 'Low-Fat' and 'Fat-Free' Foods: The 'war' on saturated fats is the biggest mistake in the history of nutrition. It was based on weak evidence, which has now been completely debunked. When this started, processed food manufacturers jumped on the bandwagon and started removing the fat from foods. But there is a huge problem, food tastes horrible when the fat has been removed. That's why they added a whole bunch of sugar to compensate. Saturated fat is harmless, but added sugar is incredibly harmful when consumed in excess. The words 'low-fat' or 'fat-free' on a packaging usually mean that it is a highly processed product that is loaded with sugar.
Fruit Juices, Which are Basically Just Liquid Sugar: A lot of people believe fruit juices to be healthy. They must be, because they come from fruit, right? But a lot of the fruit juices you find in the supermarket isn't really fruit juice. Sometimes, there isn't even any actual fruit in there, just chemicals that taste like fruit. What you are drinking is basically just fruit flavoured sugar water. That being said, even if you are drinking 100% quality fruit juice, it is still a bad idea. Fruit juice is like fruit, except with all the good stuff (like the fibre) taken out, the main thing left of the actual fruit is the sugar. If you didn't know, fruit juice actually contains a similar amount of sugar as a sugar sweetened beverage.
Heart Healthy & Whole Wheat: Most whole wheat products are not really made from whole wheat. The grains have been pulverized into very fine flour, making them raise blood sugar just as fast as their refined counterparts. In fact, whole wheat bread can have a similar glycemic index as white bread. But even true whole wheat may be a bad idea, because modern wheat is unhealthy as compared to the wheat our grandparents ate. There are studies showing that modern wheat may cause inflammation and increased cholesterol levels, at least when compared to the older varieties. Whereas, wheat may have been a relatively healthy grain back in the day, the stuff most people are eating today is best avoided.
Margarine: Butter was demonized back in the day, due to the high saturated fat content. Various health experts started promoting margarine instead. Back in the day, margarine used to be high in trans fats. These days, it has less trans fats than before, but is still loaded with refined vegetable oils. Margarine is not a food, it is an assembly of chemicals and refined oils that have been made to look and taste like food. If you want to improve your health, eat real butter, but avoid processed margarine and other fake foods like the plague.
Vegetable Oils: We are often advised to eat seed and vegetable oils. This includes Soybean oil, Canola oil and numerous others. This is based on the fact that these oils have been shown to lower blood cholesterol levels, at least in the short term. However, it is important to keep in mind that blood cholesterol is a risk factor and not a disease in itself. Even though vegetable oils can improve a risk factor, there is no guarantee that they will help prevent actual hard endpoints like heart attacks or death, which is what really counts. In fact, several controlled trials have shown that despite lowering cholesterol, these oils can increase the risk of death from both heart disease and cancer. So eat healthy, natural fats like ghee, cold pressed coconut oil, cold pressed sesame oil, cold pressed mustard oil and olive oil, but avoid processed vegetable oils as if your life depended on it (it does).
Most Processed Breakfast Cereals: The way some breakfast cereals are marketed, is a disgrace. Many of them, including those that are marketed towards children, have all sorts of health claims plastered on the box. This includes misleading things like 'whole grain' or 'low fat'. But when you actually look at the ingredients list, you see that it is almost nothing, but refined grains, sugar and artificial chemicals. The truth is, if the packaging of a food says that it is healthy, then it probably is not. The truly healthy foods are those that do not need any health claims like whole, single ingredient foods. Real food doesn't even need an ingredient list, because real food is the ingredient.
7984
people found this helpful
Shared 1 year ago • Featured Tip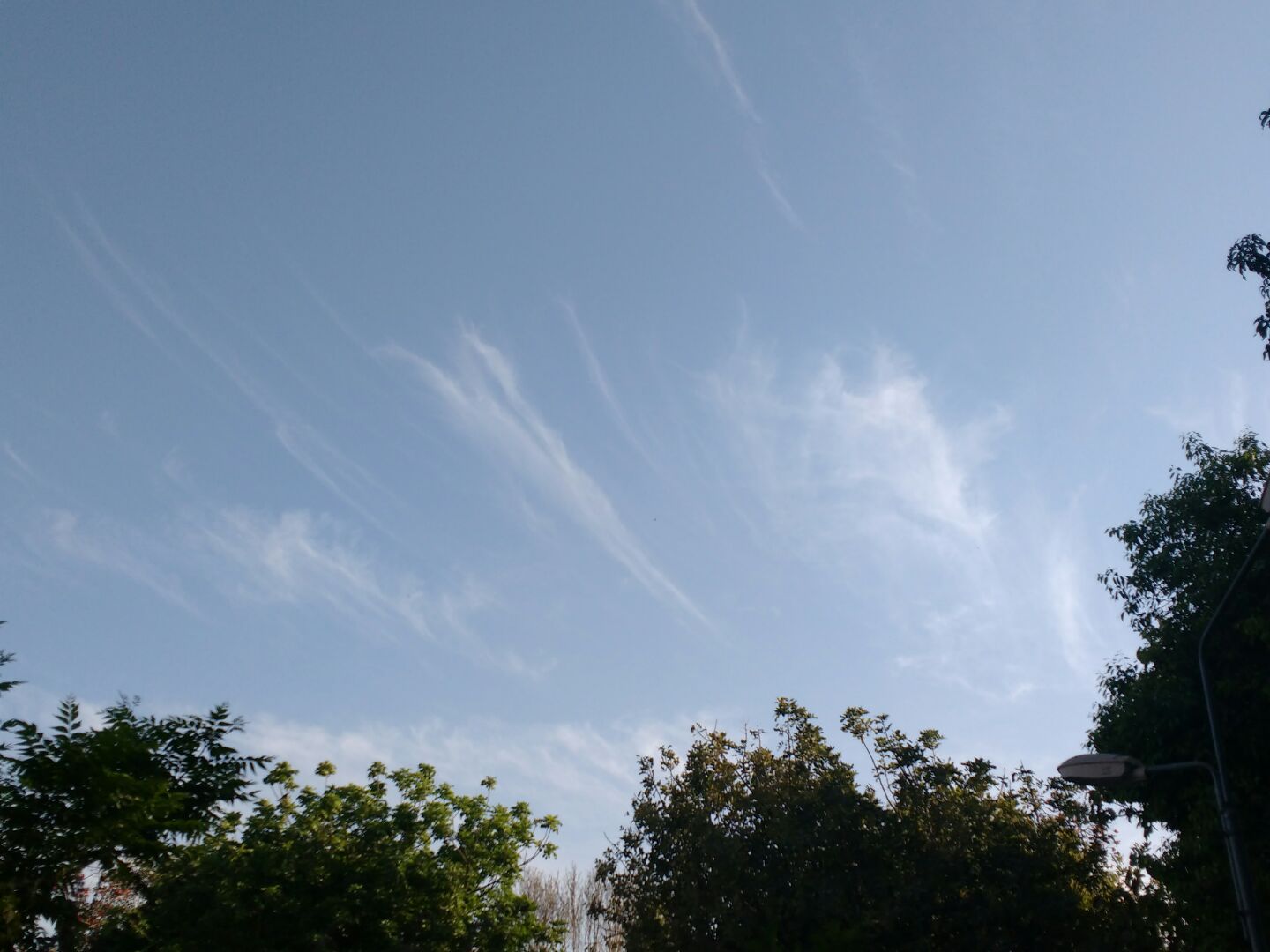 PG Diploma in Health Promotion, Bachelor of Physiotherapy, certificate in Yoga Therapy & Ayurveda
Do it yourself (DIY) are the simple test and procedures that enables you to know the probability of getting a particular disease condition. You can say the test itself a life saving technique and act like a warning signal. In series of posts I will tell you how to test for a particular condition by your own.
1) DIY for cardiovascular disease
"Simple sit and reach test is a good predictor of arterial flexibility"
DIY test for stiff arteries:
A) sit on the floor with your leg straight
B) Your toes should point towards the ceiling
C) Bend from your hips, stretch your arm and try to touch the toes
D) Inability to perform the activity is an indicator that you may have stiff arteries which are the reason of many cardiovascular diseases
8
people found this helpful
View All Feed
Near By Doctors

Book Appointment

MBBS, DNB - Obstetrics and Gynaecology
Gynaecologist
Book Appointment

MBBS Bachelor of Medicine and Bachelor of Surgery, DGO, DNB - Obstetrics & Gynecology, CCGDM
Gynaecologist
Book Appointment

MD - Obstetrtics & Gynaecology, MBBS, DGO
Gynaecologist
Dr. Raut's Women's Hospital,
Book Appointment

MBBS, DNB - Obstetrics & Gynecology
Gynaecologist
Book Appointment

MS - Obstetrics and Gynaecology, MBBS
Gynaecologist
Book Appointment