About
Our medical care facility offers treatments from the best doctors in the field of Anesthesiologist . Our mission is to blend state-of-the-art medical technology & research with a dedicati...
...more
Our medical care facility offers treatments from the best doctors in the field of Anesthesiologist . Our mission is to blend state-of-the-art medical technology & research with a dedication to patient welfare & healing to provide you with the best possible health care.
More about RMR Anesthesia Associates
RMR Anesthesia Associates is known for housing experienced Anesthesiologists. Dr. Rajesh Dave, a well-reputed Anesthesiologist, practices in Mumbai. Visit this medical health centre for Anesthesiologists recommended by 58 patients.
Timings
Location
6, Sai Siddhi Apts, Murari Ghag Marg, Prabhadevi, Borivali East
Borivali East
Mumbai,
Maharashtra
-
400066

Get Directions
Doctor in RMR Anesthesia Associates
Services
Submit Feedback
Submit a review for RMR Anesthesia Associates
Your feedback matters!
Write a Review
Feed
Nothing posted by this doctor yet. Here are some posts by similar doctors.
Lower back pains may underline a host of diseases, some of the most distinctive being the degeneration of lumbar disc and strain of back muscles. If left unattended, these acute durations of severe pain can lead to further complications, beyond the scope of both active and passive physical treatment regimes. Hence, it is always recommended to attend to these minuscule symptoms as soon as they are detected.
How physiotherapy works wonders in lower back pains:
Physiotherapy is recommended when lower back pains are frequent, or stretch for days at a time. Most medical literatures, which shower their unanimous support in favour of physiotherapy for back pain, make note that physiotherapy relieves pain, as well as improves the functions, which are most likely to be affected by this disorder.
Pain emanating, following a surgery, is recognized as one of the most significant aspects where benefits of physiotherapy are more visible. Generally, patients are advised to undergo physiotherapy sessions after surgical procedures irrespective of age and gender, unless the move is contraindicated in specific cases.
Muscular spasms and muscle shrinking is a highly familiar phenomenon observed in individuals who are relatively less active. Muscle shrinking can often be attributed to very low usage of certain muscles, while muscle spasmcan occur when neurons at the affected muscles are irritated. Physiotherapy is observed as both the first line as well as the second line of treatment regimen in such occurrences; a routine for gradual and slow stretching is recommended by physiotherapists involving the muscles of legs, hips, abdomen and lower back, based on their intensity of pain.
Advanced stages of a physiotherapy treatment regime upgrade the simple stretching exercises to more rigorous ones like specific stabilizing drills, exercises involving balancing machines and/or exercise balls. This aspect of physiotherapy caters to the secondary spine muscles of the human body.
The area of the body considered to be the core of lower back pain (lower back muscles and muscles of abdomen) requires more than just stretching or exercises involving machines. Workout focused on these core areas are based on a complex set of exercises, which may have to be improvised such that the aforementioned muscles absorb the maximum shock.
In addition to these conventional exercises, which are based on applications of gravity, some centres offer a different environment for individuals who are unable to perform activities in normal conditions. The concept of aquatic pools addresses the issue, and makes exercising quite an easy feat for the physically challenged individuals.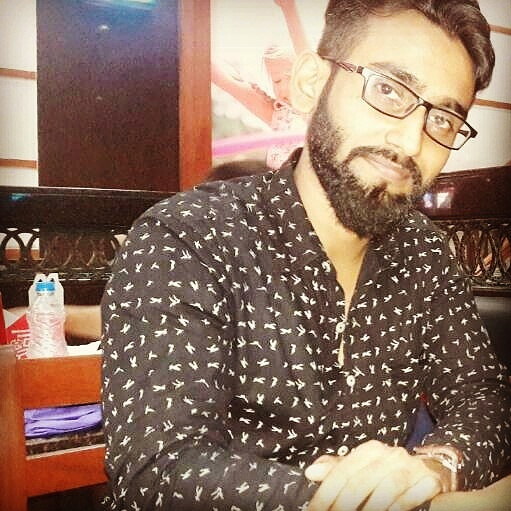 MPT - Orthopedic Physiotherapy, Fellowship In Orthopaedic Rehabilitation (FOR) Advanced Diploma in Nutrition & Diet
Your solution lies in the following: 1). Weight loss (minimum 6 kg) 2). Proper Physiotherapy and home based Therapeutic Exercise. 3). Nutrition Therapy. Good luck!
1
person found this helpful
Erasmus Mundus Master in Adapted Physical Activity, MPT, BPTh/BPT
Along side the conservative management would be to keep ice in that inflamed area during one time in a day and also hot water fermentation which would help you to reduce the pain. Also please immobilize both the toes by putting a strap ie. Micropore or even using a small plaster using a band aid. That will help you to reduce the movement which will enhance the healing.
B.P.Th, PGDM in Physiotherapy/Occupational Therapy Assistant Program
Hello lybrate-user, Yes, it is suggestive of classic back pain where your IV disc of the spine is slipping posterior, i.e. The jelly like structure between your disc is slipping out of its normal borders. This could be a clear case of PIVD (posterior inter-vertebral disc involvement) with no slipping from the sides of the disc. To begin with, avoid sitting with crossed legs and on a chair for a few days until your pain intensity is reduced. This is to avoid hitting your jelly like disc and prevent it slipping more posterior (backwards) towards the spine. This can cause more pain and might extend up to hips, legs or foot. 1. Tuck your stomach inside for about 20 percent in without holding your breath. This activates main core muscle which was hidden due to pain history. Repeat 10 reps for about 5-6 times/day 2. Standing position: Extend your back backwards without bending your neck to avoid over pressure with your hands on your hips. Gently and slowly do this exercise to push that disc back into this place. Avoid clenching your buttocks and maintain a minimum basic distance between your feet. Repeat 10 reps for 6 times/day 3. Lie on your back and lift your hips off the bed with your hands by your side. This is a bridege-like exercise in sections. I.e. Lift your hips first followed by stomach followed by chest up in a slow and controlled manner till the point of pain. If you feel better and back pain level goes down then kindly keep going and repeat 10 reps for 5 times/day. ** Exercise ball: Try to sit on a ball with a good core balance (tuck tummy in) and legs apart as per the requirement. Kindly do exercise no 1** (tummy tuck) while sitting on it and move your pelvis/hip forwards and backwards without moving any other PART OF YOUR BACK, CHEST OR STOMACH- (LIKE A CAT AND CAMEL) ** If pain arises from back or anywhere else then stop the exercise immediately and lie down on your back with 2 pillows under your knees to relax your tight muscle behind the thighs which often pulls out leading to back pain** Kindly perform these exercises and update me further regarding your pain status. Double check with ball exercise in front of mirror to avoid mistakes and feel free to ask any queries. Take care, Thank you.
1
person found this helpful
Knee pain or injuries are very common and have numerous causes. Knee pain can emerge from delicate tissue wounds like ligament sprains and muscle strains. Bone conditions like knee joint pain, Osgood Schlatters, and biomechanical dysfunction can also cause knee pain. Treatment can include basic knee mobilization techniques, taping, massages or knee strengthening exercises completely through a careful recovery method after knee replacement or reconstruction.

Physiotherapy can help you overcome the pain and increase your strength and flexibility. A physiotherapist can suggest you a number of treatments and also help you understand your issue and get you back to your everyday routine. Physiotherapists are said to be successful in getting rid of the source of the knee pain by diagnosing a cause. This includes tightness around the knee and treating it with stretching and exercises.
Following are some of the exercises a physiotherapist might generally recommend for knee pain:
Hamstring stretch: Stretching keeps you flexible and increases your scope of movement, or how far you can move your joints in different directions. It additionally helps you reduce your chances of injuries and pain. Continuously warm up with a five minute walk first. Lie down when you are prepared to stretch your hamstring. Circle a bed sheet around your right foot, use the sheet to pull the leg up and hold for twenty seconds and then lower the leg. Repeat twice and switch legs.
Calf stretch: Use a chair for balance. Bend your left leg. Step back with your right leg and gradually straighten it behind you. Press your left heel toward the floor. You should feel the stretch in the calf of your back leg. Hold for 20 seconds. Repeat twice and then switch legs.
Straight leg raise: It helps build muscle strength to give support to the weak joints. Lie on the floor. Twist your left knee, foot on the floor. Keep the right leg straight, toes pointed up. Tighten your thigh muscles and raise your right leg.
Quad set: With these, you don't raise your leg. Just tighten the thigh muscles, also called the quadriceps, of one leg at once. Begin by lying on the floor. Keep both legs on the ground, loose. Flex and hold the left leg tense for five seconds and then relax. Do three sets of ten repetitions. Switch legs after every set.
Cushion squeeze: This move strengthens your legs from the inside so that they can support the knees. Lie on your back, both knees facing inwards. Place a cushion or a pillow between the knees. Press your knees together, squishing the cushion between them. Hold for five seconds and then relax. Do three sets of ten repetitions. Switch legs after every set.
Heel raise: Stand tall and hold the back of a seat for support. Lift your heels off the ground and rise on the toes of both feet. Hold for three seconds. Gradually lower both heels to the ground. Do three sets of ten repetitions.
2
people found this helpful
Knee replacement is a surgery wherein an artificial joint is used to replace a diseased, damaged or worn out knee. This surgery is common among people who fall in the age group of 60-80, but recent trends seem to suggest that younger people are opting for this surgery as well. The lifetime of the artificial knee joint is around 20 years, provided the knee is well cared for.
Why do you need knee replacement?
Most common reason is "high grade osteoarthritis" due to wear and tear of the knee joint. The pre-hospital study of the Knee joint is mandatory and would decide what kind of Replacement is suitable to the patient. If there is diabetes or hypertension associated with this, then it should be controlled well before undergoing surgery. Hemoglobin of at least 10 gm% is required.
If the mobility in your knee joint is reduced leading to impaired functioning of the knee joint, then you might need a knee replacement surgery. You may experience pain while walking, sitting and, in some cases, resting as well.
Some of the common reasons why you may opt for this particular surgery are:
Gout, where, small crystals are formed inside the joint.
Rheumatoid Arthritis, an autoimmune disorder, wherein the immune system of the body attacks the body's healthy tissues.
Hemophilia, wherein, the blood ceases to clot normally.
Injuries to the knee.
Disorders that cause unusual bone growth (bone dysplasias).
Death of bone in the knee joint following blood supply problems (avascular necrosis).
Knee deformity with pain and loss of cartilage.
Unusual growth of bones in the knee joint.
Knee replacement surgery is classified into:
Partial Knee Replacement: In this surgery, only one part of the joint is replaced.
Total Knee Replacement: Total knee replacement surgery involves replacement of both sides of the knee joint.
The usual hospital stay period is around 2-3 days after the surgery is completed. Initially, you will require the help of crutches to walk for at least 2 months. You may also be asked to do gentle knee strengthening exercises. It may take up to 3 months to recover completely from a knee replacement surgery.
1
person found this helpful
View All Feed
Near By Clinics