About
Customer service is provided by a highly trained, professional staff who look after your comfort and care and are considerate of your time. Their focus is you.
...more
Customer service is provided by a highly trained, professional staff who look after your comfort and care and are considerate of your time. Their focus is you.
More about Physio Consultation
Physio Consultation is known for housing experienced Physiotherapists. Dr. Vardhman, a well-reputed Physiotherapist, practices in Mumbai. Visit this medical health centre for Physiotherapists recommended by 75 patients.
Timings
Location
#49/51 Ridge Road, 1st Floor, Walkeshwar - Malabar Hill, Landmark: Above Sanjay Mehta Diagnostic Clinic, Next To Teen Bati Police Station, Mumbai
Walkeshwar
Mumbai,
Maharashtra

Get Directions
Doctor in Physio Consultation
BPTh/BPT, INPP, Ergonomist
Physiotherapist
Services
Submit Feedback
Submit a review for Physio Consultation
Your feedback matters!
Write a Review
Feed
Nothing posted by this doctor yet. Here are some posts by similar doctors.
Post viral arthritis and joint pains. Are sometimes persisting for more than 3 months check your cbc crp and esr and urine routine to know if any real pathology is there if these tests are normal you can take supportive treatment like vitamin supplements and regular physio to alleviate your symptoms.
Arthritis is among the most common ailments that afflict a large section of the population, especially comprising the age groups of beyond 40 years. Acute joint pains, difficulties in movement and weakened bones are among the most common symptoms of arthritis. Given that it is a condition that has permeated modern life so deeply and that it has also caused a lot of unwanted hindrance to your normal activities, arthritis is one of the feared illnesses of our times. It is true that a fair amount of research has been dedicated to finding a viable cure for arthritis and many have in fact proven to be effective, but most of these drugs come with their own baggage of side effects. Thus, many of us seek a more natural and lasting healing option that not only soothes the pain but restores our health from within.
Over recent years, acupuncture has gained a lot of steam as an effective and comprehensive therapy for a wide range of diseases. Among the others, joint ailments and arthritis are prominent diseases that have been comprehensively minimized by benefits reaped out of acupuncture.
Acupuncture believes that the health-boosting energy flows through your body through strategic pressure points and by stimulating spasms and afflicted muscles through the insertion of tiny needles into the skin, pain can be adequately diminished. Acupuncture also ebbs the harmful side effects that anti-inflammatory drugs and painkillers cause.
Some of the obvious benefits of acupuncture could be enlisted as follows-
Alternative to Surgeries: On several occasions, on account of the failure of the usual drug therapy, you may opt for joint replacement surgeries which again usher in its own set of distresses. Acupuncture on the contrary, cures the pain by relying on your innate defence mechanisms and facilitates a natural remedy to arthritis.

Enhances the effectiveness of the usual drugs: For those enduring chronic arthritis pains, acupuncture brings substantial relief but the treatment is long drawn. In such cases, one may choose to not discontinue the drugs and use acupuncture as a complementary therapy. Even in such cases, acupuncture is extremely helpful. It offsets the harmful effects that the drugs have on your body and boosts their impacts on the diseased parts of your body. This method has proven to be a reliable recipe for complete recovery.
Tendinitis is a discomfort of the tendon. It results in pain outside the joint. There are many tendons in the body, but this condition is mainly witnessed in wrists, heels, shoulders and elbows. Some frequently used names for different kinds of tendinitis includes pitcher's shoulder, tennis elbow, jumper's knee, golfer's elbow and swimmer's shoulder.
Symptoms of tendinitis:
Symptoms of tendinitis are witnessed at the point of contact between bone and the muscle. Some of the visible signs of tendinitis are tenderness, swelling and a dull ache while moving the affected joint. Even constant pain can be felt in some cases.
What are the causes of tendinitis?
Tendinitis is frequently observed among sportsmen and athletes. If a job involves repetitive motion of a particular joint, the stress on the tendons can result in tendinitis. It is therefore very important for sportsmen to use the right technique in order to refrain from tendon related problems. Sudden accidents can also result in an injury to the tendon.
Risk factor of tendinitis:
Risk factors for this condition include job, occupation, and sports. As a person gets older, tendons tend to lose their flexibility which can lead to an injury of the tendon. If the job of a person involves frequent reaching of the overhead, vibration, repetitive motion and forceful exertion, he might face an injury to the tendon resulting in tendinitis. Last but not the least, tendinitis is very common among players who are involved in sports such as basketball, tennis, golf, baseball, running , cricket and bowling.
What are the complications involved?
Tendinitis can aggravate to tendon rupture of proper treatment is not done on time. Tendon rupture needs a surgical procedure to fix. If tendon pain lasts for few weeks at stretch, there is a good chance that the condition has turned into tendinitis.
Diagnosis:
Diagnosis of tendinitis can be done with the physical exam itself. A doctor might want to look at an X-ray scan to negate other condition that might be causing the pain.
Treatment:
Treatment includes the prescription of pain relievers, such as ibuprofen and aspirin. Tropical creams can also be prescribed to relieve the pain. Doctors often suggest corticosteroids be injected along the tendon in order to relieve tendinitis. If the condition is not very serious, a doctor might suggest specific exercise such as eccentric strengthening to fix the condition.
If the condition is severe, the doctor might want to go for a surgical procedure to fix tendinitis. Especially in conditions where there is a tear in the tendon and the bone. Another invasive technique to treat tendinitis is the focused aspiration of scar tissue. This procedure is performed under anesthesia thereby causing less pain to the patient.
1
person found this helpful
In Ayurveda, joint pain is known as 'Sandhigata Vata'. Arthritis and Joint pain are among the most prevalent problems faced by adults, mostly old people. As per ayurveda, 'vata Dosha' Is responsible for joint pains and other discomforts associated with it. Natural remedies and proper lifestyle techniques can be utilized to balance the 'vata' to lessen the occurrence and severity of joint pain. Factors including,old age, obesity, injury and strenuous physical activities (that require a lot of joint movements) are responsible for disturbing the balance of your 'vata'.
The following are some ayurvedic home remedies that can be utilized to treat joint pain:
1. Massage therapy - Warm coconut, castor, mustard, olive or garlic oil can be utilized to massage the affected areas to lessen the intensity of pain. If you massage the affected joints with natural oils, it improves blood circulation and relaxes the swelling and stiffness in the region.
2. Hot & Cold Compress - Cold and hot compresses can be utilized to ease your joint pain effectively. Heat compression decreases the pain, increases the blood circulation and relaxes the swollen joints and muscles. On the other hand, cold therapy lessens the inflammation of the affected joint. Place hot and cold towel alternatively on the affected area to achieve immediate relief from persistent pain.
3. Fenugreek - Ingest a teaspoon of ground fenugreek seeds and drink a glass of lukewarm water. Fenugreek has anti inflammatory and antioxidant properties that make it effective for joint pains.Follow this remedy every morning on a regular basis to achieve optimal results.
4. Turmeric - Add a pinch of turmeric and a teaspoon of honey in a glass of lukewarm water and drink this solution on a regular basis for a week. Turmeric contains anti-inflammatory and antioxidant properties, which makes it an excellent remedy for treating joint pains.
5. Apple cider vinegar - Add 2 teaspoons of apple cider vinegar and a little honey to a cup of lukewarm water. Drink this solution twice daily, before your meals. Apple cider vinegar has alkalizing effect, which makes it an effective remedy to remove the toxins that are responsible for causing joint pain.
6. Healthy diet - A balanced diet that comprises a lot of green leafy vegetables and fresh seasonal fruits is good for your joints. The uncontrolled intake of fatty food, dairy products, and high sodium diet must be avoided in order to avoid arthritis and joint pain.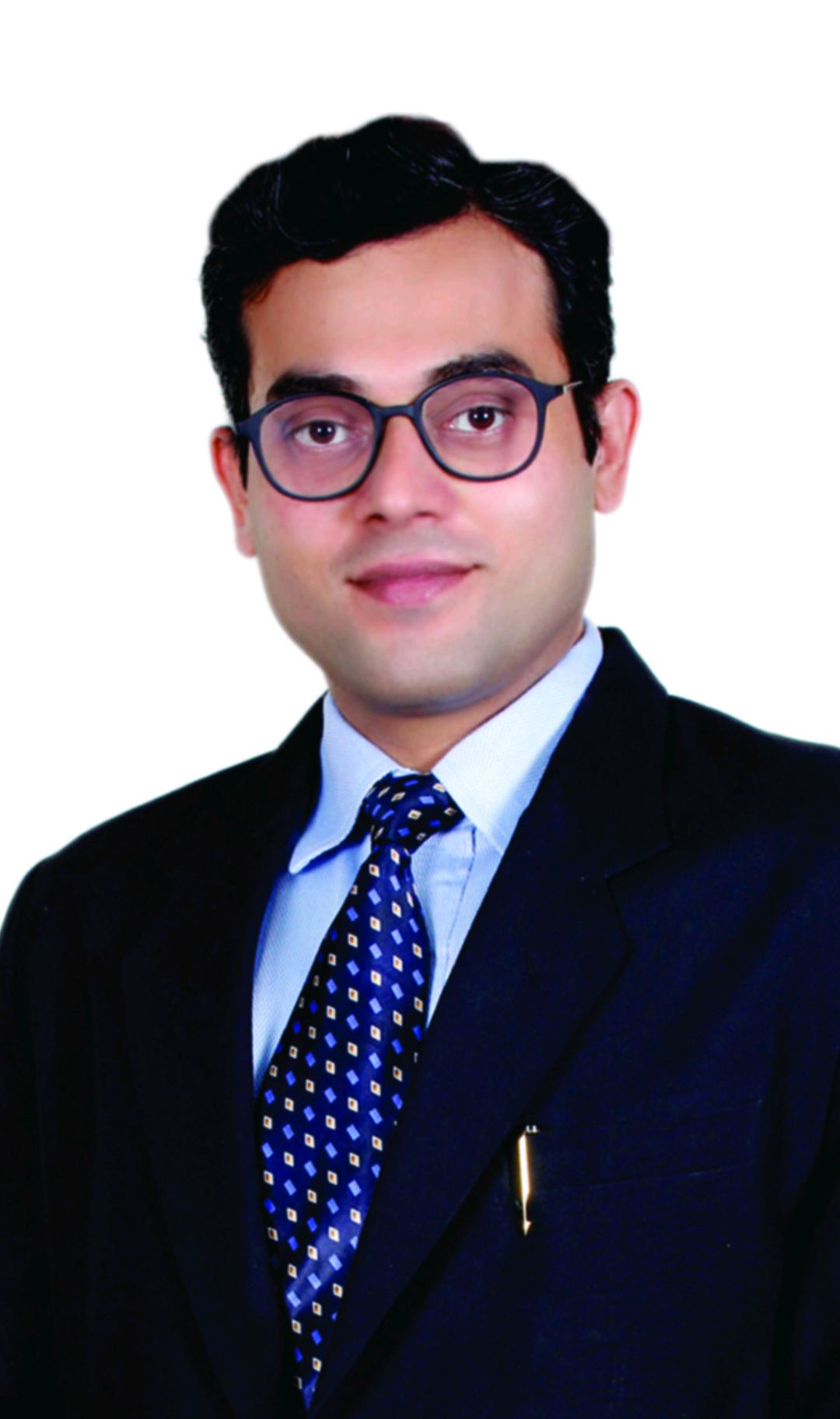 MBBS Bachelor of Medicine and Bachelor of Surgery, MS - Orthopaedics, DNB - Ortho, Fellowship In Knee Replacement & Arthroscopic Surgery ( Knee & Shoulder )
The Anterior Cruciate Ligament (ACL) is one of the most important ligaments in the knee. Sportsmen have the highest risk of ACL injuries. As the ACL is stretched while making sudden turns, running or jumping, it may get damaged or even tear. The ACL is responsible for holding the leg bones together at the knee. Hence, if it is torn, the patient may have trouble putting pressure on the knee, standing for a long duration of time or even while walking.
Slight tears in the ACL can be treated with physical therapy. If the ACL is completely torn, reconstruction surgery is usually advised. This is an outpatient procedure that involves removing the torn ligament and replacing it with a donor tendon or a tendon from another part of the knee. It may be performed with a minimally invasive technique.
The surgery is usually preceded by several weeks of physical therapy. This aims at reducing the swelling and pain in the knee and strengthening the muscles. It also helps the knee heal better after the procedure and regain full range of motion. Certain types of medication such as blood thinners may have to be stopped before the surgery.
The surgery is typically performed while the patient is under general anesthesia. Small incisions are made around the affected knee through which surgical instruments can be inserted. The damaged ligament is removed and replaced with a healthy tendon. The surgeon will then drill tunnels or sockets into the thigh and shin bone to put the tendon in place. This may then be secured to the bone with screws. As the new ligament tissue grows, this tendon acts as scaffolding to support it.
It is a daycare procedure. The patient may be advised to wear a splint or knee brace and may have to walk with the help of crutches for a while. Rest is the best way to recover after this surgery. The knee will also need to be iced every two hours. As the knee heals, physical therapy will be prescribed to help the muscles regain their strength and to improve flexibility. Full range of motion should be achieved within a few weeks of the surgery.
Though the surgery is considered safe, there are a few risks associated with it. Bleeding and infection are potential risks. The patient may also complain of stiffness in the knee, pain and poor healing of the grafted tendon.
Newer technique: Bone preserving ALL INSIDE anatomical reconstruction of ACL, helps in faster recovery. Surgery is performed local (spinal Anaesthesia).
Shoulder pain can be a persistent dull and nagging sensation in the upper arm or shoulder area. It can be easily differentiated from neck pain as it is related to the movement of shoulders i.e. it will increase and decrease with shoulder movements, especially overhead activities. The other signs to identify shoulder pain is if your shoulder movements are reduced.
If you find it difficult to scratch / wash your back, comb your hair or reach your back pocket, it clearly shows you are suffering from shoulder pain. Shoulder pain can happen due to various reasons, it varies from person to person depending on the activities he/she is involved in, for e.g. sports, manual job etc. It can be a single major injury or multiple small injuries due to repetitive usage patterns. Also, degenerative changes in various parts of the shoulder can lead to shoulder pain.
In case of middle to old age, the causes of shoulder pain are:
Biceps Tendonitis
Acromio-clavicular Joint arthritis
Rotator Cuff Tear
Labral Tear
Periarthritis Shoulder
Scapular Dyskinesia
Trapezitis
Suprascapular nerve entrapment In young age, injury due to sports or gym activity can cause shoulder pain
Superior labral anterior/posterior (SLAP tear)lesion
Also, traumatic or repeated dislocations of shoulder can cause shoulder pain due to:
Diagnose Shoulder Pain
Shoulder pain can be diagnosed only after thorough history taking and clinical examination. However, some imaging studies can be very helpful like:
X-rays: Through an x-ray one can view the shoulder in many different views.
Ultrasound: With an ultrasound, you can also check the damaged caused to the tendons and muscles of the shoulder but the quality of reporting depends upon the expertise of the doctor.
MRI: MRI gives a clear picture of the shoulder as it shows everything related to a shoulder joint that is joints, vessels, tendons and muscles that too from different angles.
Diagnostic Arthroscopy: A surgical procedure often used by orthopaedic surgeons to diagnose and treat issues inside a joint. Arthroscopy has the big advantage that one can use it to diagnose as well as treat at the same time.
Treatment for Various Types of Shoulder Pain
For Shoulder Impingement or Rotator Cuff tear: Give rest to the shoulder for a few days only Dedicated Physiotherapy Protocol Bursal injections If these fail then, (Surgery)Arthroscopic sub-acromial decompression If Cuff tear is found, then one can go for Arthroscopic/Mini-open repair
Labral Lesions: For anterior Labral lesions (Bankart's) following anterior shoulder dislocation then surgery in the form of Arthroscopic Bankart's repair is the only option to reduce risk of recurrence and degeneration.
SLAP Lesions
Pain relief and physiotherapy as first step If this fails then following surgical options are available
Arthroscopic debridement or repair of labrum
Biceps tenotomy or tenodesis
Arthritis
In this case, the joint is already destroyed and has to be resurfaced for pain relief and to maintain ROM. If Rotator cuff muscles are working, then Shoulder resurfacing hemiarthroplasty (preferred in young people), that has a life of 10 to 15 years, Total shoulder replacement (preferred in middle aged to old people) has a life of 10 to 15 years. But, if rotator cuff muscle are not working then Reverse Geometry Shoulder replacement is recommended, that has a life of 10 years.
It is always advisable to get yourself diagnosed properly in case of shoulder pain as management changes depending on clinical situations. Neglecting shoulder conditions can lead to bigger problems later on.
Always remember 'a stitch in time saves nine'
Erasmus Mundus Master in Adapted Physical Activity, MPT, BPTh/BPT
This is a general low back ache and for this you can follow these measures: one keep a pillow right under the knee while sleeping, next is you can keep ice in the painful area for about 5--10 minutes, if pain still persists you can stretch your body by twisting the waist on both sides how we used to do in the school drill similarly you can try which will help you relax as well will reduce the pain. It looks like you are is important to check that. Anaemia always leads to the symptoms of being tired and also having back / leg pain though there may not be any pathological reasons for back pain. •standing hamstring stretch: place the heel of your injured leg on a stool about 15 inches high. Keep your knee straight. Lean forward, bending at the hips until you feel a mild stretch in the back of your thigh. Make sure you do not roll your shoulders and bend at the waist when doing this or you will stretch your lower back instead of your leg. Hold the stretch for 15 to 30 seconds. Repeat 3 times. •cat and camel: get down on your hands and knees. Let your stomach sag, allowing your back to curve downward. Hold this position for 5 seconds. Then arch your back and hold for 5 seconds. Do 3 sets of 10. •quadruped arm/leg raise: get down on your hands and knees. Tighten your abdominal muscles to stiffen your spine. While keeping your abdominals tight, raise one arm and the opposite leg away from you. Hold this position for 5 seconds. Lower your arm and leg slowly and alternate sides. Do this 10 times on each side.•pelvic tilt: lie on your back with your knees bent and your feet flat on the floor. Tighten your abdominal muscles and push your lower back into the floor. Hold this position for 5 seconds, then relax. Do 3 sets of 10. •partial curl: lie on your back with your knees bent and your feet flat on the floor. Tighten your stomach muscles. Tuck your chin to your chest. With your hands stretched out in front of you, curl your upper body forward until your shoulders clear the floor. Hold this position for 3 seconds. Don't hold your breath. It helps to breathe out as you lift your shoulders up. Relax. Repeat 10 times. Build to 3 sets of 10. To challenge yourself, clasp your hands behind your head and keep your elbows out to the side. •gluteal stretch: lying on your back with both knees bent, rest the ankle of one leg over the knee of your other leg. Grasp the thigh of the bottom leg and pull that knee toward your chest. You will feel a stretch along the buttocks and possibly along the outside of your hip on the top leg. Hold this for 15 to 30 seconds. Repeat 3 times. •extension exercise: lie face down on the floor for 5 minutes. If this hurts too much, lie face down with a pillow under your stomach. This should relieve your leg or back pain. When you can lie on your stomach for 5 minutes without a pillow, then you can continue with the rest of this exercise.
Erasmus Mundus Master in Adapted Physical Activity, MPT, BPTh/BPT
If you have low back pain and sciatica you can undergo intermittent pelvic traction where in your half of your body weight will be added in the electronic traction so that that would help you to reduce the pain, along with Interferential therapy stimulations which would help you to get relieved from the radiating pain. Apply ice for the pain to get subsided immediately. if you cannot go immediately for the physiotherapy treatment.
Erasmus Mundus Master in Adapted Physical Activity, MPT, BPTh/BPT
Get treated with Ultrasonic therapy which would directly heal the calcaneal spur (inflammation of the calcaneum bone) which causes the heel pain in majority of the cases. Along with ultrasonic therapy, shortwave diathermy also can be given. Simultaneously it is better to wear MCR chappals (micro cellular rubber) which will help to transfer the weight evenly in the feet so that the weight will be completely felt in the heel area. Simultaneously it is better to wear MCR chappals (micro cellular rubber) which will help to transfer the Plantar Fascitis weight evenly in the feet so that the weight will be completely felt in the heel area. You shall do contrast bath to relieve this pain. Contrast bath is nothing but keeping in one tub hot water (bearable heat) and in another tub cold water Ask your father to apply ice in the painful area which would definitely help to greater extent. If still the pain persists then it is better to keep TENS stimulation at one of the nearby physiotherapy clinics
1
person found this helpful
View All Feed
Near By Clinics
4.5
(

32

ratings)
Borivali West, Mumbai,
Mumbai
View Clinic