About
Customer service is provided by a highly trained, professional staff who look after your comfort and care and are considerate of your time. Their focus is you.
...more
Customer service is provided by a highly trained, professional staff who look after your comfort and care and are considerate of your time. Their focus is you.
More about Om Homoeo Care Clinic
Om Homoeo Care Clinic is known for housing experienced Homeopaths. Dr. Shraddha Shinde, a well-reputed Homeopath, practices in Mumbai. Visit this medical health centre for Homeopaths recommended by 68 patients.
Timings
MON-SAT
10:00 AM - 01:30 PM
06:00 PM - 09:00 PM
Location
No.150, Pandurang Mistry House, RB Mehta Marg, 60 Feet Road, Landmark : Opposite Kotak Mahindra Bank & Near Swami Narayan Temple
Ghatkopar East
Mumbai,
Maharashtra
-
400077

Get Directions
Photos (2)

Doctor in Om Homoeo Care Clinic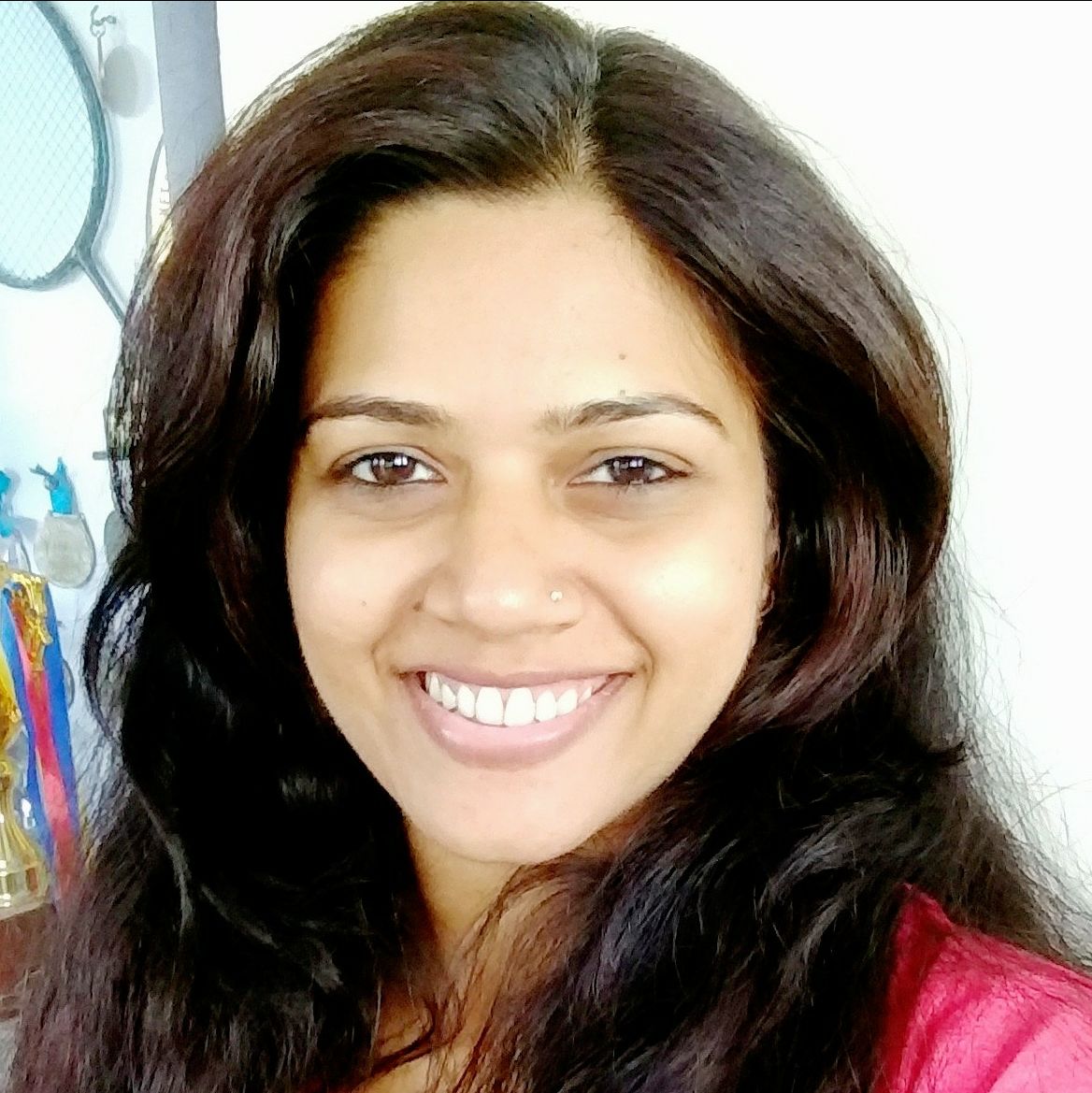 MD - Homoeopathy, BHMS
Homeopath
Book appointment and get ₹125 LybrateCash (Lybrate Wallet) after your visit
₹250 online
10:00 AM - 01:30 PM
06:00 PM - 09:00 PM
Services
Submit Feedback
Submit a review for Om Homoeo Care Clinic
Your feedback matters!
Write a Review
Patient Review Highlights
"Prompt"
1 review
"Well-reasoned"
2 reviews
"knowledgeable"
3 reviews
"Sensible"
2 reviews
"Caring"
1 review
"Very helpful"
4 reviews
Feed
Homeopathy can very well dissolve gall stones of small and medium sizes, and relieve the gall bladder and body permanently from the pain, suffering and complications coming from gall stones. One of the benefits of homeopathic treatment for gall stones is that your gall bladder does not need removal, and being an important organ for producing digestive enzymes, it is better to keep it in your body. The other benefit is that you get a side effect-free treatment, which is completely efficient and practical, and costs really low compared to other modes of treatments and surgeries.
But before one goes for a homeopathic treatment, a complete evaluation of the patient's case history must be done so that the right medicine can be given as per the case, history, severity etc. Here is a quick look at the commonly used homeopathic medicines, which doctors, depending on your case history, may prescribe for your gall stone.
Homeopathic medicines used for treating gall stones
Calcarea carbonica: If you have a family history of kidney and gall stones, are anxious and slow, overweight with high deposits of triglycerides and cholesterol, then you would be given this medicine.
Chelidonium: If you get pain in any or both of the two patterns pain originating under your right shoulder blade and pain in the upper right abdomen, which spreads to the back, you will be prescribed this one.
Lycopodium: This medicine is usually recommended in case you have a family history of stones in kidney and gall bladder, along with other complications like, chronic digestive disorders, high cholesterol, gastric problems, constipation, peptic ulcers, gas and bloating. The patient may usually get biliary colic pains late in the afternoon. He or she may also get irritated easily, and hate contradicting opinions.
Natrum sulphuricum: The patient may have any or some of the problems like chronic diarrhea, gall stone pain, asthma, chronic obstructive pulmonary disease, depression, obesity and problem in joints. On top of that the patient may be too sensitive to changes in humidity and weather. In such a case, Natrum sulphuricum is given.
As you can see, there is a remedy for all types of patients. Hence in case of small to medium sized gall stones, you can always retain the gall bladder, avoid surgeries, and keep patience with systematic homeopathic treatment from an expert doctor. You will get positive results soon.
4601
people found this helpful
Stammering or stuttering is a type of speech impairment where sounds or syllables are repeated involuntarily or there are unintended gaps in between words when the person is unable to make the desired sound. People develop stutters due to genetic flaws, motor functioning defects, coordination problems or due to psychological stressors. The condition can result in anxiety, depression and withdrawal from verbal communication.
How does homeopathy help?

A stutter can be practiced away or corrected by speech therapy but there is no specific medicine that can be used to cure stammering. Homeopathic medicines can provide relief from the symptoms by fixing flawed nervous functions, improve motor coordination and modify the vocal apparatus. Different homeopathic treatments can be used depending on the nature of the condition.
The following is a list of homeopathic remedies and lifestyle changes that can be used to address the problem:
1. Foods rich in vitamin B6 like nuts, fish, bananas and chicken should be consumed regularly by children who have a stutter to help with motor functions.
2. Adults should avoid caffeine, tobacco and other recreational drugs as they cause hyper-stimulation of the nervous system.
3. Stramonium(jimsonweed) can be used when the stammering is violent and the person distorts his facial muscles heavily in order to be able to speak.
4. Lychopodium (clubmoss) can be useful for stammering as well as depression, memory weakness and sleep problems. This is especially helpful if the patient struggles with the last few words of a sentence.
5. Spigelia is beneficial for a mild stutter at the beginning of a sentence, often followed by undisturbed speech.
6. Causticum is prescribed when emotional excitability causes stammering, twitching of the facial muscles or problems in the vocal chords.
7. Staphysagria can aid in reducing social anxiety which often causes stammering i.e. the stammer only appears while interacting with strangers or authority figures.
8. Nux vomica (strychnine) is the medicine to use when stammering is a result of extreme stress or over work.
9. Fright or shock often causes speechlessness or stammering. Aconite can provide immediate relief in such cases.
10. Lachesis is an effective homeopathic medicine when the patient stutters over specific letters or syllables.
11. Gelsemium is used to treat stuttering after severe viral infections when the patient complains of a heavy tongue and lack of general coordination.
4695
people found this helpful
It is normal to feel nervous before an interview or be anxious about something, but letting that fear take over you is not normal. If your worries and stress interfere with your day-to-day life, you may be suffering from an anxiety disorder. Fear not, this is treatable with homeopathy.
Here are a few homeopathic remedies to help calm an anxious person.
Kali Phosphoricum: Kali Phosphoricum is a potassium phosphate that helps calm people when overwhelmed by anxiety attacks. This is suitable for people who are easily stressed, over sensitive, insecure, irritable and despondent. It also helps deal with the after effects of grief and fright. Physical ailments such as fatigue, dullness and lack of energy that are a result of anxiety can also be treated with this bio-chemic salt.
Aconite Napellus: Aconite Napellus is made from a purple flowering plant by the same name. it has a number of uses, primary among which is to control anxiety. This is one of the best homeopathic remedies for sudden, intense anxiety attacks and for post traumatic anxiety. It also helps deal with after effects of anxiety such as memory weakness, restlessness, oversensitivity and spells of rage.
Argentum Nitricum: Argentum Nitricum is also known as nitrate of silver. This is helpful in cases where anxiety makes a person insecure and unsure of what to do. When you're anxious, you are likely to crave for something sweet and feel very hot. Both these are cyclic symptoms of anxiety, and can worsen the situation if not dealt with. However, Argentum Nitricum helps calm the digestive effects of sugar and cool the body to keep anxiety levels in check.
Arsenicum Album: Arsenicum Album is a constitutional remedy that can treat both chronic and acute problems. This works well on people who are worried about safety and security. If issues like health, money and break-ins are the cause of your anxiety, this homeopathic remedy is ideal for you. It also helps deal with restlessness.
Calcarea Carbonica: This homeopathic ingredient is made from the middle layer of sea shells. When it comes to anxiety, Calcarea Carbonica is well suited for people who are scared of change and over controlling. This anxiety is accompanied by excessive sweating due to any exertion and stubbornness. Such people are also often afraid of animals and of the dark and get easily confused.
One of the biggest advantages of homeopathy over allopathic treatment is the absence of side effects when taken in low doses. However, even homeopathic medication can have side effects when taken in high doses. Therefore, it is a good idea to consult a doctor before self medicating with homeopathy.
Pain in the stomach area, back, thighs and legs is very normal during periods. This is known as dysmenorrhea. It is common to the point that almost all females consider it very useful. The truth of the matter is that the pain is not very common. The menstrual cycle is a physiological procedure. There is no requirement for it to be difficult or painful. In case pain happens during periods, it should be dealt with. Here are a few homoeopathic cures that are very useful:
Belladonna: Throbbing pain on the right side of the stomach calls for this cure. Sudden onset, extremely red, thickened, hot and excessive bleeding are one of the major signs. Congestion in the uterus, sinking down sensation, throbbing pain are some other indications that require this cure. The desire for cold water or no thirst at all throughout the day is also one of the signs. Wanting lemons or lemonade and other cold beverages is a very common sign.
Chamomilla: The individual might be extremely touchy and hopeless. Exceptional pain shooting down the inner thighs is one of the biggest and most obvious signs. The blood might be dark with substantial clots.
Lac Caninum: Painful swelling of the breasts before the period is one of the signs. Pain may substitute from side to side.
Lachesis: PMS signs such as bad temper, discouragement, migraine, flushes of warmth all increase with the onset of the blood stream. Serious spasms and cramps, irritation from weight of the dressing are also some of the side effects. Blood might be dark, sparse, knotty and the less the flow, the more the pain.
Magnesia Phosphorica: This is a very important cure and is helpful in case you are not certain of what to do, try Mag-phos. When there is a need for you to seek comfort from a hot water bottle all day, it is wrong and calls for this cue. The flow is dark. it can also be cured with hot showers and is more regrettable lying on the right side.
Nux Vomica: Pain in lower back with consistent urge to stool. Patient might be cold and exceptionally fractious, restless and furious. A good night's sleep, resting, light weight clothing are very important. Nux vomica cures the feeling of nausea as well. It also kills the urge to consume cold beverages that cause further clotting.
Sabina: Severe spasms stretch out from low back to the bladder, torment reaches out from uterus to thighs in this condition. Blood is bright red and is more often mixed with dull clots. Shooting pain up the vagina and pain while lying on the back are very common as well.
Secale: Continuous release of watery dark blood until the menstrual cycle is over. Hence, secale is very helpful.
4392
people found this helpful
Hello, you can take iron supplements empty stomach for better absorption and calcium supplement After your Meals for lowering the risk of kidney stone Ideally this should be taken for 2 months, Drink plenty of water While you are on Iron supplement.
1
person found this helpful
Homeopathy is a widely accepted alternative system of medicine which was discovered in the late 18th century. Homeopathy believes in the philosophy that the mind, emotions and the body are integrated together. On the basis of this philosophy, a homeopath provides remedies which can suit best to the physical and psychological conditions of a patient. Homeopathic remedies are certainly not very high dose. Its main purpose is to recognise and discard the cause behind the condition.
People hold many misconceptions about homeopathy. Following are some of the myths of homeopathy:
1. Homeopathic remedies work slowly: Many people believe that homeopathic remedies cure your medical condition very slowly. Fact is that it works very fast on diseases like cold, fever, etc. When the symptoms are chronic then only working process is slow. This is because at chronic condition the body takes little time to cure from insides. It is advisable to start the homeopathic remedies as soon as any symptom is seen.
2. Remedies are prescribed by doctors with no formal training: Many people believe that homeopathic remedies are prescribed simply on the basis of the visible symptoms and no diagnosis is done. Fact is that these remedies are prescribed by qualified medical professionals graduated from homeopathy medical colleges. They diagnose your medical condition before prescribing you any remedy.
3. Homeopathic remedies are not scientific: Many people consider homeopathic remedies to be unscientific. However, the bases behind homeopathy are pharmacological and clinical data. Vast studies and researches have been conducted on homeopathic remedies and treatment.
4. Strict dietary restriction is to be followed at the time of homeopathic treatment: Many people believe that they have to control their eating habits while undergoing homeopathic treatment. Fact is that for some patients, ingredients like garlic, onion, alcohol, coffee, tobacco etc. are to be avoided during the tenure of treatment. This is simply because these ingredients interfere with the homeopathic treatment.
5. Homeopathy can cure any disorder: Some people have a strong believe that homeopathic remedies can cure any disorder or any medical condition. Fact is that this remedy is completely ineffective in case of dental issues or any condition where surgery is the only remedy.

4550
people found this helpful
Hello, After stopping deviry, You can expect your menses In a span of 5-7 days, if it exceeds after 10 days without menses then consult a Doctor, Usually withdrawal bleeding starts within 4-5 days of stoppage of pills, Worry anxiety and any kind of stress may delay your cycle.
1
person found this helpful
Hello, This level of vit B12 is very low, you have to go for injectables for making it to the level which is required, In dietary habits you can add Taking Non vegeterian food as it is the main source for Vit B12, Please Take some Doctors advice For injectables and take proper treatment. Thank-you.
1
person found this helpful
Hello, If you are suffering from piles (Hemorrhoids) since 10 years, there are very slim chances that it will get cure by Specific Homoeopathic medicines and ointments, you first has to diagnose it whether it is piles or fissure you are suffering from, accordingly you should go for complete treatment to ensure better cure and results, constipation itself can be the cause of piles/fissure/anal irritation, try drinking plenty of water fresh fruits and salad with green leafy vegetables avoid all junk/oily/fat food as possible, keep your digestive system proper with good diet and good sleep, meanwhile you can try with ACID NITRIC30 and RATHNIA 30 in pills 4pills 3 times a day And NUX VOMICA 200 4pills at night. Thank you.
1
person found this helpful
Lybrate user, eating tobacco pan ghutka, are very harmful and dangerous, itis good that you have stopped using that already, on safer side you start with vit b12 and iron tablets for your problem, but if it is not resolved then you should consult a doctor nearby so that it can be resolved properly.
1
person found this helpful
View All Feed
Near By Clinics
4.5
(

27

ratings)
Ghatkopar East, Mumbai,
Mumbai
View Clinic