About
Our medical care facility offers treatments from the best doctors in the field of Dermatologist/ Cosmetologist, Dermatosurgeon, Laser Specialist.We like to think that we are an extraordin...
...more
Our medical care facility offers treatments from the best doctors in the field of Dermatologist/ Cosmetologist, Dermatosurgeon, Laser Specialist.We like to think that we are an extraordinary practice that is all about you - your potential, your comfort, your health, and your individuality. You are important to us and we strive to help you in every and any way that we can.
More about N M Skin & Cosmetology Clinic
N M Skin & Cosmetology Clinic is known for housing experienced Dermatologists. Dr. Nimesh D Mehta, a well-reputed Dermatologist, practices in Mumbai. Visit this medical health centre for Dermatologists recommended by 107 patients.
Timings
WED, FRI
08:00 PM - 08:30 PM
04:30 PM - 05:30 PM
Location
01, Shree Uma Housing Society, M.N. Marg, Taikalwadi, Near Starcity, Mahim
Mahim
Mumbai,
Maharashtra
-
400016

Get Directions
Photos (10)










View All Photos
Doctor in N M Skin & Cosmetology Clinic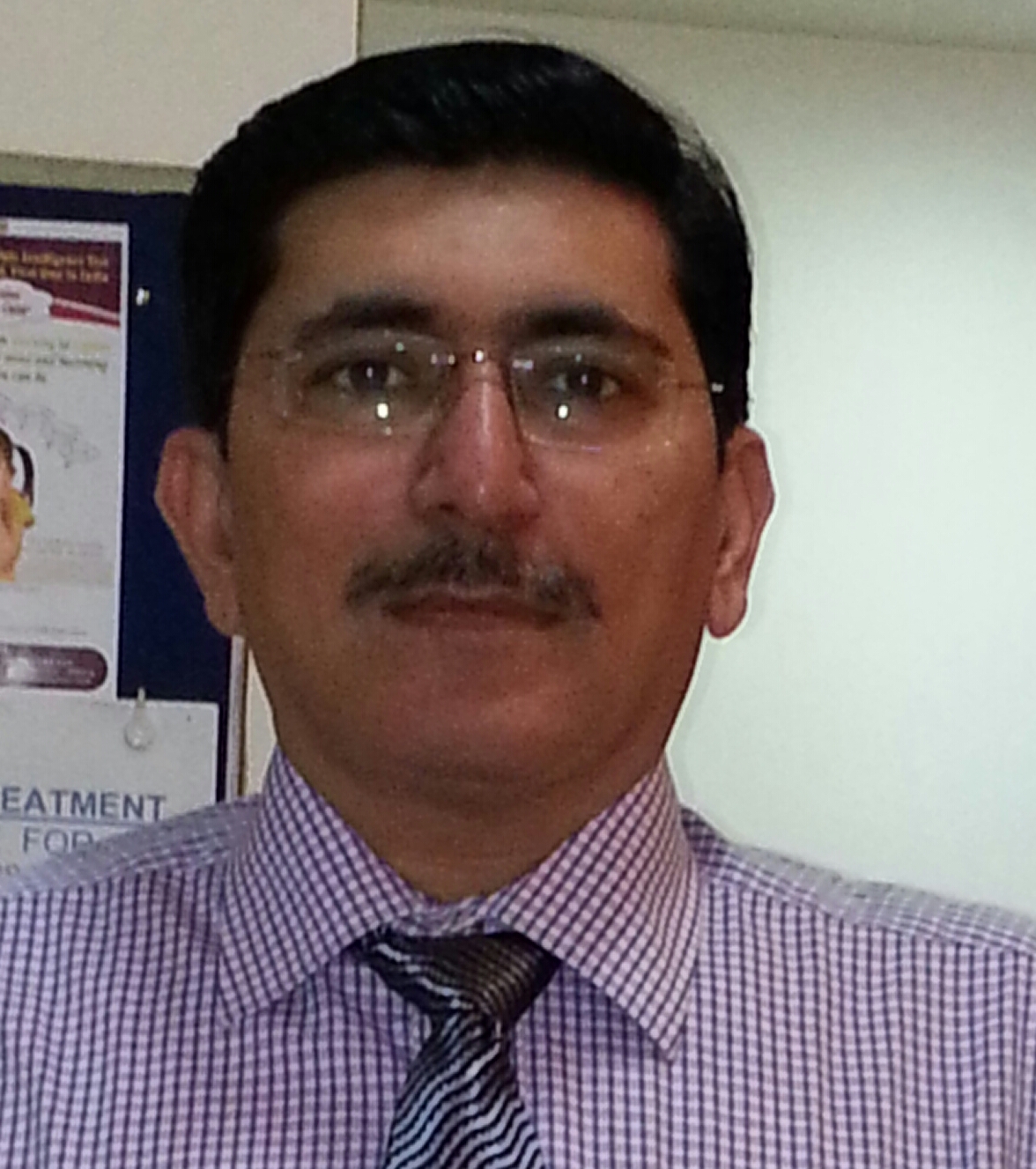 MD, D.V.D, MBBS
Dermatologist
Book appointment and get ₹125 LybrateCash (Lybrate Wallet) after your visit
₹400 online
08:00 PM - 08:30 PM
04:30 PM - 05:30 PM
11:00 AM - 12:45 PM
Health Packages
Services
Submit Feedback
Submit a review for N M Skin & Cosmetology Clinic
Your feedback matters!
Write a Review
Patient Review Highlights
"Prompt"
1 review
"Well-reasoned"
1 review
"Thorough"
1 review
"Practical"
1 review
"knowledgeable"
2 reviews
"Sensible"
1 review
"Very helpful"
2 reviews
"Inspiring"
1 review
N M Skin & Cosmetology Clinic Reviews
Anikait
Jan 20, 2017
I was shocked to experience the symptoms of fungal infection.I am so much benefitted with Dr Nimesh D Mehta's fungal infection treatment, that i am perfectly fine now. I am so happy that I chose Dr Nimesh D Mehta for my treatment as now I am perfectly fine. The facilities available in the N M Skin & Cosmetology Clinic are very nice. Even though Dr Nimesh D Mehta is not from our city, he is still very famous, so we consulted him. I was having this fungal infection, but the symptoms were not very visible. I was quite impressed with his concept of holistic healing. I was quite concerned, as my health was degrading day by day, but due to Dr Nimesh D Mehta and the fungal infection treatment I didn't lose hope.
Akshi
Apr 7, 2017
Thanks to Dr Nimesh D Mehta for the hair loss treatment he gave me has given brilliant results. On the very first day he identified my problem. They took very nice care of me, i never felt that I am in a N M Skin & Cosmetology Clinic. The complete process of hair loss treatment was so painless and quick, and i am so relieved that I chose to consult him. The lab in the N M Skin & Cosmetology Clinic was very clean and well managed. Not only he is very calm and composed, but is also a very understanding doctor. I am so much benefitted with his hair loss treatment, that i am perfectly fine now.
Disha
May 25, 2017
I was in severe stress because I had a very Dark skin. drNimesh D Mehta is really like god send person.I am so much benefitted with herDark Skin Treatment that i am perfectly fine now. I owe him a big thanks for making me fine again.he with great ease handled my case. he can be consulted at N M Skin & Cosmetology Clinic in Mumbai.
Avichal
Jul 7, 2017
I had a very great experience with dr Nimesh D. Mehta for treatment of athlete's foot . I visited him thrice in a week's time at his clinic N M Skin & Cosmetology Clinic in Mahim. He was also available on phone when I couldn't visit him at the clinic.
Bandhu
Jun 6, 2017
dr Nimesh D Mehta deserves much appreciation for his ways and efficiency. He can be consulted at N M Skin & Cosmetology Clinic in Mumbai. I took a treatment from him for my problem of acne and pimples. He is quick and Jovial.
Sanjana
Jul 8, 2016
Thank you for all the advice and regime that you recommended for me. I regained my confidence. And I would recommend you as a dermatologist to anyone any number of times. Thank u immensely!
Suzanne
Jan 15, 2019
Only Dr in mind to get treated for Acne as he gives the best results that last long
Sanjiv Tamboli
May 5, 2018
So carring and so soft spoken...v v help ful
N M Skin & Cosmetology Clinic Feeds
Drug rashes are generally defined as the reaction of the body to certain kinds of diseases. Different drugs result in different kinds of diseases which sometimes are as dangerous as being life-threatening. There are different types of drug rashes. They can manifest in different forms. Common ones are:
1. Blisters and swelling
Many drugs result in acute blisters and swelling in different parts of the body. This condition, if unchecked may aggravate leading to dangerous consequences.
2. Prolonged high fever
Continuous rise in fever is often diagnosed as a serious consequence of certain drugs.
3. Abnormal redness of the skin
Few medicines often result in sudden reddening of the skin. This condition continues till the drug is discontinued.
4. Rash and itching
This is considered as one of the most common side-effects of medicines. Often medicines result in continuous itching and rashes on the skin that also causes swelling if unchecked.
5. Swelling of tissues
Tissues often swell up as a result of consumption of certain medicines. Consequently the concerned person experiences problems in breathing and often a drastic fall in blood pressure.
However there are ways that one can adopt in order to combat drug rashes.
1. Identify and discontinue using the drug
One of the most essential ways of combating drug rashes is to identify the drug and immediately discontinue consuming it.
2. Avoid using chemicals
One way of easy recuperation is to avoid using chemicals, soaps on the affected areas. If continued to use, they aggravate the already caused damage. On the other hand calamine can be used for treating drugs.

3. Wear loose-fitting clothes.
Wearing tight clothes that sticks to the body further damages the skin. Instead one should try to wear loose fitted clothes that allow the skin to heal.

4. Apply cool compresses.
Taking cool showers or applying cool compresses over the affected areas significantly help to recuperate fast.
2859
people found this helpful
The skin is the body's most expansive organ, but few people know how to take care of their skin properly. Between media hype and amateur beauty tips, it is hard to differentiate between myths and reality. For example, should you splurge on an expensive moisturizer or not? Here's the truth behind three common beauty myths.
You need sunscreen only when you're outdoors on a sunny day
Sunscreen should be applied everyday whether you're indoors or outdoors. It is a misconception that we are safe from the sun's UV rays when we're indoors. However UV rays are of two types. While the UVB rays that cause sunburn are blocked by walls, we are still vulnerable to the UVA rays indoors. UVA rays are responsible for skin ageing and skin cancer. Similarly, on cloudy days, we are safe from UVB rays but still need protection from UVA rays. Ideally your sunscreen should have a minimum SPF of 20-30. If you don't like having to layer makeup over sunscreen, pick makeup products that are enriched with SPF.
You need to moisturize and tone your skin everyday
No two people have the same skin requirements. While it may work for a person with dry skin to moisturize their skin every day, this may be detrimental for someone with oily skin. If you have oily skin, look for a lotion instead of creams, but if your skin is dry, you definitely need a cream based moisturizer. Similarly, a toner is great for oily skin but can disturb the Ph balance of dry skin. Also take a look at the climate before you moisturize your skin. Moisturizing your face regularly in a humid area can lead to breakouts, while using a toner in dry weather can make the skin rough.
Makeup causes acne.
Makeup aficionados can breathe a sigh of relief; wearing makeup for extended durations does not lead to acne. The way you use your makeup and the type of product you use are the villains here. Contrary to popular belief, foundation is designed not to be absorbed into skin pores but to form a layer over the skin. Using expired products is also one of the main causes of acne. The other reason makeup is thought to trigger acne is because, if you go to sleep with makeup on, you may wake up with a breakout. This is because not washing your face, clogs your skin pores with the day's grime and dirt.
2658
people found this helpful
Skin irritants are everywhere. Even in your house, there is practically no place where there are no skin irritants. Laundry detergents, air fresheners and floor polishes are just a few factors that cause skin itching. The reason why this happens is because products like air fresheners and floor polishes take away essential oils and water from the skin which leads to dryness and irritation. This type of dry, itchy skin can also progress to skin conditions like eczema.
Here are some ways you can stop your skin from becoming dry and itchy:
1. Wear gloves
The ideal thing to do would be to wear soft, thin cotton gloves and only wear rubber gloves on top of that. Do not touch a bucket or sponge without it. Even if you cannot wear soft, thin cotton gloves underneath, at least wear the rubber gloves as this protects your hands from irritants.
2. Rinse after swimming
Chlorine is one of the principal causes of itchiness in your skin. It is absolutely essential that once you have finished swimming you rinse your body with water and a little soap. Even more importantly, use a moisturizer with glycerin in it, as this will keep the moisture trapped inside. Glycerin is particularly good at holding on to moisture.
3. Petroleum jelly
Petroleum jelly has been proven to reduce the chances of dry, itchy skin because it contains only one ingredient. This one-ingredient formula is especially great when it is applied to sensitive skin. The reason why one ingredient is better than a moisturizer with many chemicals is because a one ingredient formula is gentler and therefore creates a protective barrier against irritants.
4. Oatmeal baths
For this kind of treatment, grind oatmeal in a blender and then sprinkle it in your bath water. Oatmeal has an anti-inflammatory substance known as avenanthramides which decreases itching and redness of the skin.
5. Cleanliness
This is perhaps the most important tip which can be given. If you do not regularly clean your floors or wash your bed sheets in hot water than you are at a high risk of getting mites and these are one of the most common irritants of your skin.
2742
people found this helpful
Skin cancer is a condition with abnormal and cancerous skin growths. This often develops due to the over exposure of skin to the rays of the sun. The three main types of skin cancer include basal cell carcinoma, squamous cell carcinoma and melanoma. Skin cancer affects those areas of skin which remains sun-exposed including ears, neck, chest, scalp, lips, face, hands, arm and legs. It can also develop on those areas of skin that are not exposed to sunlight like beneath toenails or fingernails, on palms and on genital area.
Risk factors associated with skin cancer
Here are some of the factors which increase your risks of getting skin cancer:
1. Fair complexion: Low levels of the pigment melanin in skin causes fair complexion. Fair- skinned individuals who have a history of hazel or blue eyes, repeated sunburns and people who have red or blond hair are highly susceptible to developing this form of cancer. Less pigment in skin makes an individual more vulnerable to skin damage from harmful UV radiation.
2. Excessive sun exposure: Exposure to the sun may lead to the development of skin cancer, if you don't protect your skin by sunscreen and clothing. Tanning beds and lamps may also increase the risk of developing this type of skin cancer.
3. High-altitude places: The exposure to sunlight is more intense in areas of high altitude and near the equator. Living at higher elevation also makes you more vulnerable to radiation because the sunlight is strongest there.
4. Moles: People with abnormal moles are at a higher risk of developing skin cancer. These moles are irregular in shape and are larger than normal moles.
5. Precancerous skin lesions: Your risk of developing skin cancer increases if you have skin lesion. These are scaly and rough patches that range from brown to dark pink in color. The most commonly affected areas are head, hands and face of fair-skinned people.
6. Weak immune system: Weak immune system caused by HIV or AIDS and immunosuppressant drugs that you take after an organ transplant may increase your risk of developing skin cancer.
2845
people found this helpful
Though most may not admit, all women have hair on their face and body. It is often masked by home remedies or clever make up tricks or frequent visits to the beauty salon. If you see a sudden spike in coarse or dark hair, especially on your face, it can be an embarrassing social condition. Here are some insights into the condition and what you can do to get rid of it.
Blame it on your hormones:
In most cases, you can easily blame this condition on your hormones. Male hormones called androgens are responsible for the development of certain 'manly' features like deepening of voice or production of sperm. And the one hormone behind all this is called testosterone.

But women produce testosterone too- albeit in smaller quantities. If, for some reason, this hormone's level increases in women, it leads to increased sex drive, irregular menstrual cycle and yes, excessive facial and body hair.

One of the main causes of high levels of male sex hormones in premenopausal women is Polycystic Ovary Syndrome (PCOS), a condition which causes cysts to grow around the edge of the ovaries (the organs which produce eggs and sex hormones). PCOS also results in excessive hair growth, acne and weight gain.

Some women are stuck with this condition in the post menopause stage too, when the hormonal imbalance fails to rectify itself after menopause has passed.

Besides blaming it all on the hormones, here are some other causes you can explore:
a) Being obese (weight gain is a side effect of PCOS too, so this is a slightly tricky one)
b) Side effects from blood pressure medication
c) Hereditary condition: Blame your genes
d) Cushing's Syndrome or Acromegaly - rare hormonal disorders
e) An Ovarian tumor

Treatment
Usually, cosmetic remedies are enough to get rid of unwanted or excess hair. So you may not have to go out of your way to handle this problem unless you have a special case. Most cases can be treated with

a) Shaving: Not the most womanly thing to do, but it is quick and easy. Mind the stubble between the shaves
b) Waxing: This is a pretty much standard procedure
c) Bleaching: Can work for areas you don't want to shave
d) Hair removal creams: Try and test out to see which one suits you
e) Laser treatment: A powerful beam of single color light is used to destroy the hair from its root
If you are not sure what to do with an excessive facial hair problem, consult our experts today for a quick and easy remedy.
2528
people found this helpful
Acne is a serious skin condition, and while for some it is just a problem during the teenage years, for others, it can continue well into adolescence and in later years too. On the other hand, people are getting more conscious about their appearance. This has pushed more people wanting, not only to get rid of acne but also remove the scars permanently. Deciding on a treatment option for acne, however, should take into account some factors. The first is to understand the types of acne, as below.
Most teenagers have what is known as comedonal acne. This involves blackheads and whiteheads and is often due to excessive production of sebum. This often is associated with hormonal changes and fades away as the person crosses the teenage years. The chin, cheeks, and nose are most commonly affected.
The next type is the inflammatory, where the sebum is collected under the skin, and there is reddening of the skin.
Cystic acne is the more severe form and is often filled with pus and can break open, leading to infection. They are not only painful but are also reddened.
Treatment option: This is decided by the type of acne and other factors as discussed below.
For simple acne, known as acne vulgaris, topical creams are quite effective. These unblock the pores through which sebum can flow out and thereby prevent acne formation.
A topical retinoid cream is also given so that the required nutrition reaches the underlying skin layers.
In cases where there is inflammation too, antibiotics are required. These antibiotics kill the bacteria that collect around the pores but also help with the inflammation.
In women where the acne has a strong menstrual connection, oral contraceptives are used. There are specialized hormonal pills that combine male and female hormones and stabilize hormonal fluctuations. However, these should not be taken by smokers.
Isotretinoin is another strong anti-acne drug that can cure severe forms of cystic acne. It produces severe side effects like colitis, inflammatory bowel disease, depression, etc., and so should be reserved and used only under proper supervision.
This is useful in reducing the activity of the oil glands and so in a matter of a few months, acne is reduced. Cost is, of course, a deciding factor.
This procedure combines vacuum with broadband light and is useful in treating severe inflammatory and cystic forms of acne. It cleanses the pore, removes excess oil, kills bacteria, and reduces the overall activity level in the glands.
Other things to also consider are food habits, adequate hydration, frequent cleaning, skin care products, etc. The type of treatment would also depend on the skin type, age, and how cosmetically concerned the person is.
3079
people found this helpful
Botox is one of the evolving beauty treatments in the recent times. It has gained massive popularity due to its incredible results. Almost every individual undergoing Botox treatment observes appreciating the changes in their most prominent facial features.

What to do before Botox treatment?
One of the crucial steps to do before opting for a Botox treatment is to research for the best doctor who is specialized with the Botox treatments. This will help you to achieve the results you are aiming from the respective treatment.
Be transparent about any allergies or earlier skin disorders you had earlier with your doctor. This provides a scenario of keeping a realistic expectation based on your case type.
Ask your doctor regarding your doubts related to the treatment. If you are worried about some side effects you got to know from someone, then it is recommended that you discuss the same with your doctor.
What to do during Botox treatment?
Keep your skin natural. Make sure that you clean your skin thoroughly right before the commencement of the procedure.
Stay relaxed during the treatment. This is one of the most essential do's for the success of the Botox treatment. If you stay calm, then you will find that just within a few seconds the Botox is injected.
What to do after Botox treatment?
Keep your hands away from the place where Botox is injected. This ensures that it does not spread throughout the face.
Keep the workouts light. You can exercise after Botox treatment but avoid the moderate and light intensity ones.
Avoid visits to the parlors for facial treatment or chemical treatments. You can later choose for natural ways to clean your face without applying much pressure to your face.
Don'ts for Botox treatment:
If you are a regular alcohol drinker or addicted to drinking alcohol quite often, then you need to start avoiding it to get the desired results from the Botox treatment.
Make sure that you do not keep very high expectations for your Botox treatment. Talk to your doctor before setting any targets in your mind. This will help you to be satisfied and happy with the ultimate results.
Avoid using suggestions of other individuals on your face right after the completion of the Botox treatment. If you have any queries, then talk only to your doctor.
Thus, Botox treatment is a beneficial procedure to reduce your worry about aging less. You just need to follow those mentioned above do's, and dont's to ensure successful completion and achievement of the results of Botox treatment. In case you have a concern or query you can always consult an expert & get answers to your questions!
2909
people found this helpful
As per the American Osteopathic College of Dermatology, an estimated 10 percent of individuals encounter keloid scarring every year. While women and men are equally prone to have keloid scars, people with darker skin tone are more likely to experience keloids.
What are keloids and why do they occur?
Keloid is widely recognized as keloid scar or keloid disorder. It is caused when the fibrous tissues also known as scar tissues are injured. In specific instances, the scar tissues grow in excess, and they form a hard and smooth growth, which is known as keloid, which could be bigger than the actual wound. They are customarily found in areas like the chest, cheeks, shoulder, and earlobes. Nonetheless, any part of the body could be affected by keloids. Though they do not pose a threat to health, they can be a cause of significant cosmetic concerns. Another factor why they occur is in the case of overgrowth of the scar tissue that develops over the period of weeks.
Are keloids a cause for concern?
Keloids are often itchy and discomforting. Keloids often cause a major cosmetic concern as they are large and easily spotted. Due to this, several patients encounter stress as they become conscious. Exposure to sun must be avoided in case of keloids as the tanning of the affected area may darken the keloid scar and become more prominent. The response of the treatment for keloids depends majorly upon the anatomical location of the scar. An extremely itchy keloid can be quite distracting. Many patients are skeptical of getting treatment as it may leave a permanent scar.
Common Treatment options for Keloids
Laser: The pulsed-dye laser can be helpful in flattening keloids and making them appear less red and intense. The treatment is considered as safe and is almost painless, but many treatment sessions may be required. These may be expensive, as insurance plans do not usually cover laser treatments.
Cryotherapy: This is a method in which the keloid is frozen with the help of liquid nitrogen to flatten the keloid. However, it may result in lightening or darkening of the affected area.
Radiation: Radiation is considered as a safe and effective option by several doctors for the treatment of keloids.
Silicone gel or sheeting: In this method, a sheet of silicone gel has to be worn continuously for months in order to treat the affected area. The outcomes of this treatment may vary. Some doctors claim relative success with compression dressings composed of materials that are not silicone.
Surgery: Treating keloids by surgery may prove to be risky as it may activate the development of a more prominent keloid. Some operations have been successful by applying compression or injecting steroids to the wound after the keloid has been treated. Superficial radiation treatment post-surgical procedure has also been considered to be helpful.
A condition that poses no threat to your health, and is purely of cosmetic concern, Keloids do have several treatment options providing the expected results. In case you have a concern or query you can always consult an expert & get answers to your questions!
2570
people found this helpful
Excessive hair growth can be extremely unpleasant and lead to a host of cosmetic problems. One can experience this growth on the face, hands, legs, underarms, bikini line, or neck, but regardless for the place, we are always on a lookout for options to get rid of them. The glowing, smooth skin that stares at us from hoardings has changed the trends, and with advances in medical technology, this is possible too. It is not only reserved for page 3 celebrities or models and movie stars. While there are various options available for hair removal, most prefer laser, and of course, with very valid reasons.
Read on to know five reasons why laser is preferred over other hair removal techniques.
Painless: Only those who have gone through the ordeal of waxing know how painful it is. Whether it is cold or hot wax, having it applied on the skin and then having the hair pulled out is definitely not-a-very-pleasant experience. While it is dreaded, it also is an option to get rid of unwanted hair. So, when laser is available, it definitely sounds like a painless dream. And what more, when you wake up, you have smooth, glowing skin free of the unwanted hair growth.
More natural compared to other methods: Waxing pulls out the hair that is seen above the skin. While shaving leaves follicles behind but the laser works differently. It gets to the follicular level and destroys these follicles, which are responsible for the hair growth in the first place. This makes it a more natural and better way to get rid of unwanted hair, than just removing what is visible to the naked eye.

Longer-lasting: After a round of waxing, most women start wondering when the small spikes of hair start appearing again. The same happens with shaving too. With laser, this re-growth takes some time and so it is almost a few weeks before the hair starts growing back. Because they act on the follicles, it will take a while for new follicles to form, which can again grow hair. Laser sessions are always repeated, as the intention is to get rid of all follicles so that hair reduction is permanent. In women who do not have too much hair, they can go up to months without having to go for a repeat session.
Cost-effective: Whether it is the hair removal creams or the regular waxing, laser works out more cost-effective than the other techniques in the long run.
Hair treatment in between sessions: With shaving and threading, you have to wait for hair growth before going for the next session. With laser, that is no issue at all. Go ahead with the next session, even when there is no hair growth. For women who are worried about skin changes with the weather, the treatment can start in winter and end by summer, thereby reducing exposure to the sun.
In case you have a concern or query you can always consult an expert & get answers to your questions!
2566
people found this helpful
Eczema is a common skin problem that appears as red, raised rashes on the skin, commonly the face, neck, elbows, hands, and feet. Considered as an allergic response, it is often seen in people who have a predisposition to other allergies like asthma, hay fever, hives, etc.
The good news is that these have identified patterns, and there are things that can be easily done which can prevent flare-ups.
Reduce soap: Soaps are known to dry the skin up and irritate the skin, so eczema flare-up is common in those who love to lather themselves up. If possible, switch to soap or body wash that contains moisturizer as reduce the bacterial load on the skin. People who live in hot and humid locations, such as Mumbai it is important that they cleanse their face completely, else it can lead eczema eruption.
Moisturize: Keep a moisturizer handy at all times. Eczema is common when the skin is dry, so keep applying moisturizer at regular intervals and keep eczema at bay. Make it a habit to apply moisturizer soon after the bath. The moist skin soaks it in nicely and provides maximum benefit when applied this way.
Avoid artificial fragrances: While deodorants and skin care creams which contain fragrances smell appealing, they also cause irritation and are harsh on the skin. This exacerbates eczema, and so avoiding these products is advised.
Know your trigger: This could be anything from a dishwasher liquid to a bath soap or a deodorant to some plant in your garden. Over a period of time, you will be able to identify the trigger, and avoid it so that eczema does not flare up. Remember, it is a type of allergy after all.

Detergents for washing clothes: Using milder detergents, especially for undergarments, greatly helps. Also, wash these twice to get rid of all the soap. Avoid fabric softeners as they are fragrant and can cause irritation.
Avoid hot baths: While a hot bath at the end of a long day sounds very relaxing, it also leaves your skin dry. This can worsen the condition of eczema. Add to this the irritation from your bedspread and pillow covers. Unless you have the habit of applying copious amounts of moisturizer before going to sleep.
Cover up your hands and face: When possible, use gloves and a mask especially when washing dishes and using laundry detergents. This way, you can prevent dryness and irritation of the skin on the hands and prevent eczema.
Soak it in the tub: When you stay for about 20 minutes in a tub (no hot water though, but lukewarm), the skin absorbs moisture which prevents it from drying. This greatly helps prevent eczema.
Cut down stress: Like any allergy, eczema acts up when stressed, so manage it. There is no point stressing anyways!
In case you have a concern or query you can always consult an expert & get answers to your questions!
2644
people found this helpful