About
Our goal is to offer our patients, and all our community the most affordable, trustworthy and professional service to ensure your best health.
...more
Our goal is to offer our patients, and all our community the most affordable, trustworthy and professional service to ensure your best health.
More about Mydentist - Meghwadi
Mydentist - Meghwadi is known for housing experienced Dentists. Dr. Rucha Rajesh Gaikwad, a well-reputed Dentist, practices in Mumbai. Visit this medical health centre for Dentists recommended by 93 patients.
Timings
Location
Shop No-4, Anand Apartment, Tirupati CHS,, Meghwadi, Dr. S. S. Rao Road, Lalbaug,, Mumbai, Maharashtra 400012
Mumbai
Mumbai,
Maharashtra
-
400012

Get Directions
Doctor in Mydentist - Meghwadi
Services
Submit Feedback
Submit a review for Mydentist - Meghwadi
Your feedback matters!
Write a Review
Feed
Nothing posted by this doctor yet. Here are some posts by similar doctors.
हर कोई चाहता है की उसके दांत सफेद और आकर्षक हो, क्योंकि कोई भी व्यक्ति सबसे पहले आपके चेहरे की मुसकराहट पर ही पड़ती है. एक आकड़े के अनुसार, वर्ष 2015 में, अमेरिका के लोगों ने केवल दांतों को सफाई करने में लगभग 11 बिलियन डॉलर से अधिक रुपये खर्च कर दिए. इसमें घर पर इस्तेमाल करने वाले व्हाइटनिंग प्रोडक्ट पर 1.4 बिलियन डॉलर से अधिक का खर्च शामिल था.
जब आपके दांतों को सफेद करने की बात आती है, तो ऐसे बहुत सारे प्रोडक्ट है जिसका आप चुनाव कर सकते हैं.
हालांकि, अधिकांश व्हाइटनिंग प्रोडक्ट आपके दांतों को ब्लीच करने के लिए केमिकल का उपयोग करते हैं, जो कई लोगों के लिए समस्या का कारण बन सकता है.
यदि आप सफेद दांत चाहते हैं, लेकिन रसायनों से भी बचना चाहते हैं, तो यह लेख कई विकल्पों को सूचीबद्ध करता है जो प्राकृतिक और सुरक्षित हैं.
पीले दांत का कारण क्या है?
ऐसे कई कारक हैं जिनके कारण दांत पीले होते हैं और उनकी चमकदार, सफेद चमक खो जाती है.
कुछ खाद्य पदार्थ के कारण तामचीनी में दाग लग सकते हैं, जो आपके दांतों की सबसे बाहरी परत है. इसके अतिरिक्त, आपके दांतों पर पट्टिका का निर्माण उनके पीले दिखने का कारण बन सकता है.
इस प्रकार के मलिनकिरण का उपचार आमतौर पर नियमित क्लींजिंग और व्हाइटेनिंग उपचार के साथ किया जा सकता है.
हालांकि, कभी-कभी दांत पीले दिखते हैं क्योंकि कठोर तामचीनी नष्ट हो जाती है, जिससे दांतों के नीचे की सतह दिखने नजर आने लगता है. डेंटिन एक स्वाभाविक रूप से पीला, बोनी टिश्यू है जो तामचीनी के नीचे स्थित है.
यहां 7 सरल तरीके दिए गए हैं जिनसे आप अपने दांतों को प्राकृतिक रूप से सफेद कर सकते हैं.
1. ऑयल पुल्लिंग इस्तेमाल करें
ऑयल पुल्लिंग एक पारंपरिक भारतीय लोक उपचार है जिसका उद्देश्य मौखिक स्वच्छता में सुधार करना और शरीर से टॉक्सिक पदार्थों को निकालना है.
इस अभ्यास में बैक्टीरिया को हटाने के लिए आपके मुंह में चारों ओर तेल से गरारे करना होता है. बैक्टीरिया के कारण पट्टिका का निर्माण हो सकता है जो आपके दांतों के पीला होने का कारण बन सकता है.
परंपरागत रूप से, भारतीय ऑयल पुल्लिंग के लिए सूरजमुखी या तिल के तेल का उपयोग करते थे, लेकिन इसके लिए किसी भी प्रकार के तेल को उपयोग किया जा सकता है.
नारियल तेल एक लोकप्रिय विकल्प है क्योंकि इसमें एक सुखद स्वाद है और कई प्रकार के स्वास्थ्य लाभ प्रदान करता है.
नारियल का तेल लॉरिक एसिड में भी उच्च होता है, जो सूजन को कम करने और बैक्टीरिया को मारने की क्षमता के लिए जाना जाता है.
कुछ अध्ययनों से पता चला है कि दैनिक ऑयल पुल्लिंग से मुंह में बैक्टीरिया को कम किया जाता है, साथ ही पट्टिका और मसूड़े की सूजन से राहत प्रदान करता है.
स्ट्रेप्टोकोकस म्यूटन्स मुंह में बैक्टीरिया के प्राथमिक प्रकारों में से एक है जो पट्टिका और मसूड़े की सूजन का कारण बनता है. एक अध्ययन में पाया गया है कि तिल के तेल के साथ रोजाना गरारे से लार में स्ट्रेप्टोकोकस म्यूटन्स को बहुत कम किया है.

2. बेकिंग सोडा के साथ ब्रश
बेकिंग सोडा में प्राकृतिक सफेदी गुण होते हैं, यही वजह है कि यह कमर्शियल टूथपेस्ट में एक लोकप्रिय घटक है. यह एक हल्का अपघर्षक है जो दांतों पर सतह के दाग को दूर करने में मदद कर सकता है.
इसके अतिरिक्त, बेकिंग सोडा आपके मुंह में एक क्षारीय वातावरण बनाता है, जो बैक्टीरिया को बढ़ने से रोकता है. विज्ञान ने अभी तक यह साबित नहीं किया है कि प्लेन बेकिंग सोडा के साथ ब्रश करने से आपके दाँत सफेद हो जाएंगे, लेकिन कई अध्ययनों से पता चलता है कि बेकिंग सोडा के साथ टूथपेस्ट का महत्वपूर्ण सफेदी प्रभाव है.

3. हाइड्रोजन पेरोक्साइड का उपयोग करें
हाइड्रोजन पेरोक्साइड एक प्राकृतिक ब्लीचिंग एजेंट है जो आपके मुंह में बैक्टीरिया को भी मारता है.
वास्तव में, लोग बैक्टीरिया को मारने की क्षमता के कारण घावों कीटाणुरहित करने के लिए वर्षों से हाइड्रोजन पेरोक्साइड का उपयोग कर रहे हैं. कई कमर्शियल व्हाइटनिंग प्रोडक्ट में भी हाइड्रोजन पेरोक्साइड होता है.

4. एप्पल साइडर सिरका का उपयोग करें
ऐप्पल साइडर सिरका का इस्तेमाल सदियों से एक कीटाणुनाशक और प्राकृतिक सफाई उत्पाद के रूप में किया जाता रहा है. एसिटिक एसिड, जो सेब साइडर सिरका में मुख्य सक्रिय घटक है, प्रभावी रूप से बैक्टीरिया को मारता है. सिरका की जीवाणुरोधी गुण वह है जो आपके मुंह को साफ करने और आपके दांत को सफेद करने के लिए उपयोगी है. गाय के दांतों पर किए गए एक अध्ययन में पाया गया कि सेब साइडर सिरका का दांतों पर विरंजन प्रभाव पड़ता है. हालांकि, उन्होंने यह भी पाया कि सिरका दांतों को नरम कर सकता है.

5. फलों और सब्जियों का उपयोग करें
फलों और सब्जियों में उच्च आहार आपके शरीर और आपके दांतों दोनों के लिए अच्छा हो सकता है.
हालाँकि, आपके दाँत को ब्रश करने का कोई अन्य विकल्प नहीं है लेकिन कुरकुरे, कच्चे फल और सब्जियों को चबाने से पट्टिका को रगड़ने में मदद मिल सकती हैं.

विशेष रूप से, स्ट्रॉबेरी और अनानास दो फल हैं जिन्हें आपके दांतों को सफेद करने में मदद करने का दावा किया गया है.
Teeth sensitivity is caused due to many reasons so firstly can you explain which teeth are more sensitive or sensitive to particular product intake.
1
person found this helpful
Our teeth are most definitely, vital for our living. Our everyday choices, pertaining to our lifestyle would call for changes, adjustments and lots of sacrifices without them. Though, a number of replacement options are available for the people with missing teeth, the most recommended are dental implants. Ask why?
They are simply the ideal solution due to their look and feel, which is similar to the natural teeth.
What happens if replacement is not considered?
To prevent the nasty repercussions from occurring, it is necessary that any missing teeth are replaced in time. Though, the symptoms of problems due to missing teeth only appear to be superficial in the early stages, the long term effects may certainly prove to be quite severe.
Some of the short term consequences of missing teeth are as follows...
People with missing teeth tend to feel self-conscious or even embarrassed at times, while they talk to others or smile.
Problem in speech is a common issue that may arise due to tooth loss.
When teeth are missing, people find it difficult to consume some certain food types. These may include ones which contain some essential nutrients, hence leading to possible malnutrition.
Increased wear or stress can also lead to the weakening of the teeth that are remaining.
People with tooth loss find it difficult to chew the food properly.
When teeth are missing, there is movement of the teeth that remain, to compensate for the gap places created. This leads to ugly looking gap teeth.
Though, these were the short term issues, the major consequence of not getting any lost teeth replaced is the gradual bone loss. Our teeth are firmly embedded in the jaw bone. Chewing and biting are the constant uses, which are required by the jaw bone to remain hale and hearty as well as active. You may believe it or not, be it at the beginning or at the end; the major focus is not on the teeth, but on the bones.
Maintaining form as well as density of the bone requires regular stimulation, coming from the teeth, as mentioned above. The contact with teeth causes small stresses, which the periodontal ligament transmits to the bone and prompts its continual rebuilding as well as remodelling. When any missing teeth are not replaced, it leads to the gradual deterioration in the jaw bones, over time. This not only results in facial shape changes but also will eventually burn a huge hole in your pockets, as increased complications will also lead to increased costs required for rectifying the problems.
So, now it's up to you. Choose healthy and wise. Go for teeth replacement at the earliest, if and when, need arises.
Placement of a crown or bridge requires reduction in teeth structure or reducing some amount of overall thickness of your teeth, depending upon the type of crown or bridge. A normal tooth consists of three layers; enamel, dentin and pulp. Enamel is the outermost layer and the pulp is the innermost layer that has the blood and nerve supply to the teeth. Now the in between dentin layer has nerve endings that directly connects to the innermost pulp tissue. Reduction of the tooth structure usually involves the dentin layer too. RCT of your bridged teeth has been done to make the tooth preparation process painless because of irritation of nerve endings in the dentin layer or from preventing from accidental pulp exposure. It also protects those teeth from immediate hypersensitivity and related symptoms in the longer run. As the nerve supply has been cut off, you won't feel any kind of sensation, pain or discomfort associated with those teeth. Also another reason for doing RCT of supporting teeth includes if the supporting teeth have any previous hypersensitivity issues or have cavities involving the pulp layer associated with insufficient amount of tooth structure for bridge retention. The life span of your RCT supported teeth remains good like other healthy teeth if all the procedures have been done correctly, but that again depends on any associated gum infection and subsequent bone loss associated with those teeth which will certainly affect the life span. So, try to keep those areas clean and maintain a good oral hygiene regime.

MD - Consultant Physician, Doctor of Medicine, MD
General Physician, Ahmedabad
Take my mucous membrane repair programme. Avoid spicy food avoid fried. Take warm water 1 litre slow in morning then 40 Ms. after each meal. Apply boroglycerine if no relief use tests ointment and do not have anything 1 hour before or one hour later. Take tomatoes broccoli tulsi and mushroom soup plant with pinch of turmeric. Milk with pinch of turmeric.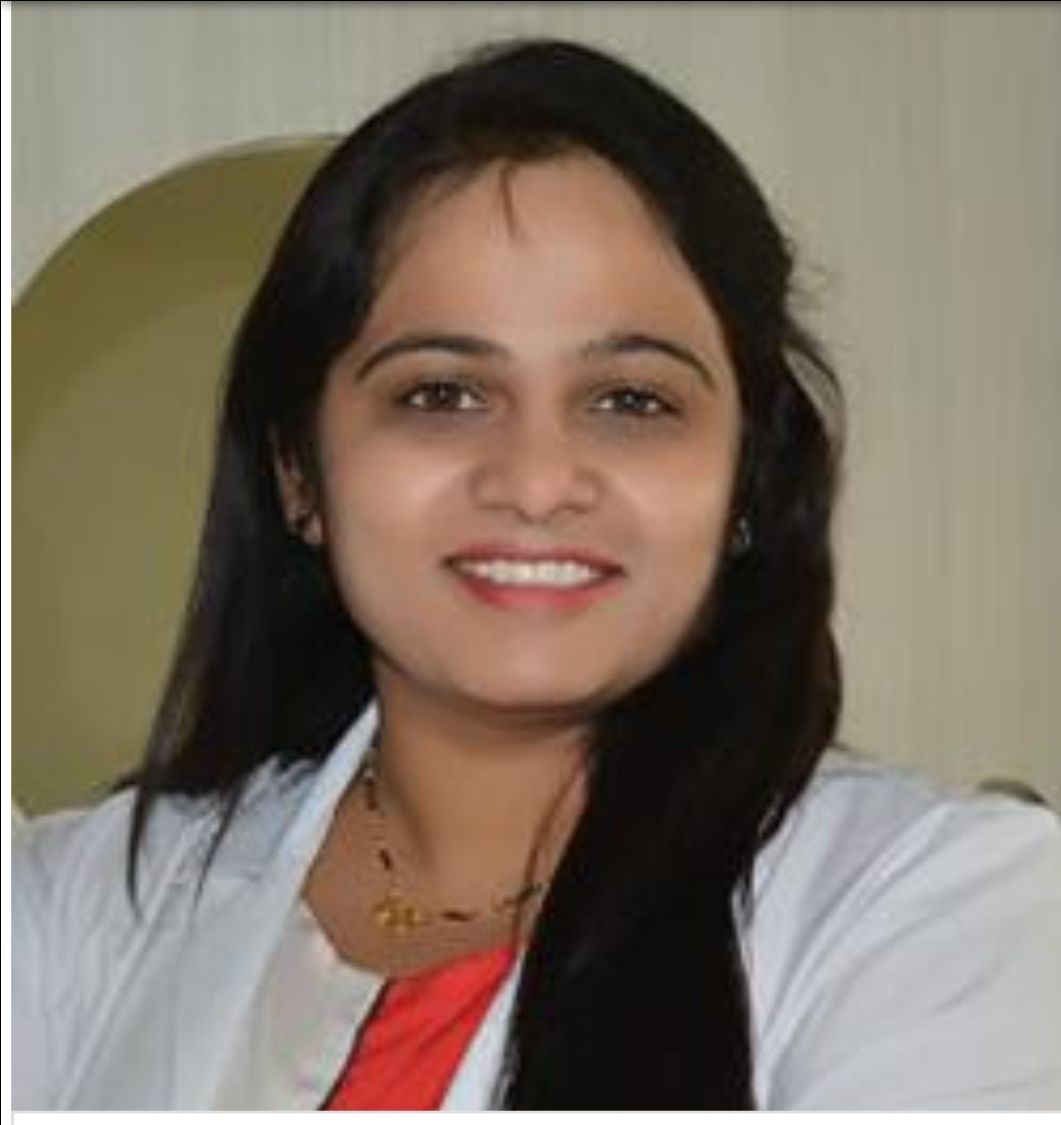 Fellowship in aesthetic medicine , MDS - Prosthodontics, MSc - Master of Oral Implantology (MOI)
Once the teeth get periodontal problems ... It needs first basic cleaning .. so as to stop.. prevent gum disease further .. if it doesn't help .. then a full mouth x-ray is advised to check for relationship n of teeth with gums and bone .. thirdly .. you may be advised for advanced gingival flap Procedures ... Which include flap surgeries , bonegrafts if required . Or deep cleaning and root planning ..

BDS, Certificate in Cosmetic Dentistry, Certified in Orthodontics, Certification in Prosthodontics & Periodontology, Advanced Endotontic Course On Root Canal
Do Your Wisdom Teeth Really Have to Come Out?

How to recognize when there's a problem
Once you've moved into your late teen years, you may think the teeth you see are the only teeth you'll ever get. But there's a strong possibility that isn't true.
Your wisdom teeth can still break through, or erupt, even in early adulthood.
Knowing more about your wisdom teeth and how they behave can make it easier to deal with problems that arise and the need for extraction. Here, we answer common questions that our patients ask about wisdom teeth:
Q: Does everyone have wisdom teeth?
A: No, not everyone is born with a full complement of teeth. In fact, the wisdom teeth are the most common congenitally missing teeth.
Q: How do you know when there's a problem with your wisdom teeth?
A: Pain in the upper or lower jaw can often be the first sign that your wisdom teeth are causing problems. You may feel a sensation of pressure in the back of your mouth. Also, the gum tissue around the erupting wisdom tooth often becomes sensitive, swollen and inflamed.
However, you may also feel no pain at all. But the absence of pain doesn't necessarily mean there isn't a problem. "A lot of folks don't have any symptoms,". "That's why you should have your wisdom teeth examined by a dentist to determine if extraction is appropriate."
Q: Is removal always necessary?
A: If your wisdom teeth are impacted, thereby preventing adequate oral hygiene, it's often best to have them removed.
Teeth that erupt in an upright and functional position often don't need to be removed, as long as they cause no pain and aren't associated with decay or gum disease.
However, even wisdom teeth that come incorrectly can develop problems over time because they are so far back in the mouth and difficult to clean. So if you keep your wisdom teeth, be sure to brush and floss them well, and see your dentist regularly.
Q: What happens when a wisdom tooth is impacted?
A: It's common for people to have impacted wisdom teeth. These teeth are buried, either partially or completely, in the soft tissue or jaw bone, and are more susceptible to disease and other problems.
The problem is you can't clean impacted wisdom teeth properly, so they can start to decay, and you can develop gum disease. Although less common, cysts or tumors can also develop around impacted teeth.
Dentists generally evaluate impacted teeth on a case-by-case basis to determine whether to remove them, he adds. If a tooth is fully impacted in bone and X-rays show that eruption is unlikely, your dentist will often recommend removal to prevent future problems.
Q: What problems can occur after removal?
A: Mild to moderate pain is normal and expected after an extraction, but a few other complications are also possible. Here's a rundown of what you can expect and how your doctor would likely treat each possibility:
Q: Is there any way to avoid problems with your wisdom teeth?
A: Ultimately, you have little control over your wisdom teeth. "Other than keeping up with oral hygiene and going to the dentist on a regular basis, there are not much patients can or need to do,"
View All Feed
Near By Clinics