About
We will always attempt to answer your questions thoroughly, so that you never have to worry needlessly, and we will explain complicated things clearly and simply.
...more
We will always attempt to answer your questions thoroughly, so that you never have to worry needlessly, and we will explain complicated things clearly and simply.
More about Krishna Nursing Home
Krishna Nursing Home is known for housing experienced Dietitian/Nutritionists. Dt. Rujuta Mehta, a well-reputed Dietitian/Nutritionist, practices in Mumbai. Visit this medical health centre for Dietitian/Nutritionists recommended by 40 patients.
Timings
Location
Misquitta Nagar,Nr Dahisar Station,Dahisar(e)
Dahisar
Mumbai,
Maharashtra
-
400068

Get Directions
Doctor in Krishna Nursing Home
Bsc.PG DD
Dietitian/Nutritionist
Services
Submit Feedback
Submit a review for Krishna Nursing Home
Your feedback matters!
Write a Review
Patient Review Highlights
"Well-reasoned"
1 review
Feed
Nothing posted by this doctor yet. Here are some posts by similar doctors.
Shared today • Featured Tip

You may have heard a lot about teen acne and things related to it, especially its nature and solutions to cure this skin condition. However, there are several misconceptions about acne. Many facts regarding the cause and remedy for acne, which are commonly talked about, are incorrect. Here are some myths and facts about teen acne you should know about:
Tanning clears the skin: A tan may act as a temporary mask to prevent acne. However, the sun dries up the skin and irritates it. This may further lead to acne breakout. There is no link between exposure to the sun and acne prevention, and the rays of the sun can cause damage to the skin. You should always use a sunscreen while going out in the sun.
Wash your face to prevent acne breakouts: Washing your face helps in removing the dirt and oil from the pores of the skin. However, too much washing may cause dryness and irritation, triggering more acne breakout. You should not scrub your face and use a mild soap or a facewash to wash your face.
Popping pimples will help in faster elimination: Popping pimples make them less noticeable for some time, but it causes the pimples to last longer. When you squeeze a pimple, you push bacteria, dead skin cells and oil back into the skin. This causes increased swelling and reddening. It might also cause a red or brown scar, which takes a lot of time to disappear. Some of these scars last forever.
Stress leads to acne: The normal daily stress a teenager faces does not lead to acne. However, in the case of stressful periods, such as dealing with the death of a loved one or facing parent's divorce, the skin produces extra oil or sebum. This does not always mean that you will get more zits and pimples.
Acne is curable: Acne is not curable. It is chronic in nature and may last for a very long time. It is like a continuous situation which keeps on recurring on the skin. It may come and go several times and in case you are prone to acne, you will face a hard time dealing with it.
Pimples occur overnight: Another common misconception regarding acne is that pimples occur overnight. The truth is that a pimple takes weeks to develop but it may surface while you are asleep. The process of acne development is a complicated one and involves four steps.
Many people think that applying cold water closes pores and hot water opens pores. This is not true as the pores present all over your face do not have muscles. They cannot open and close.
1
person found this helpful
Shared today • Featured Tip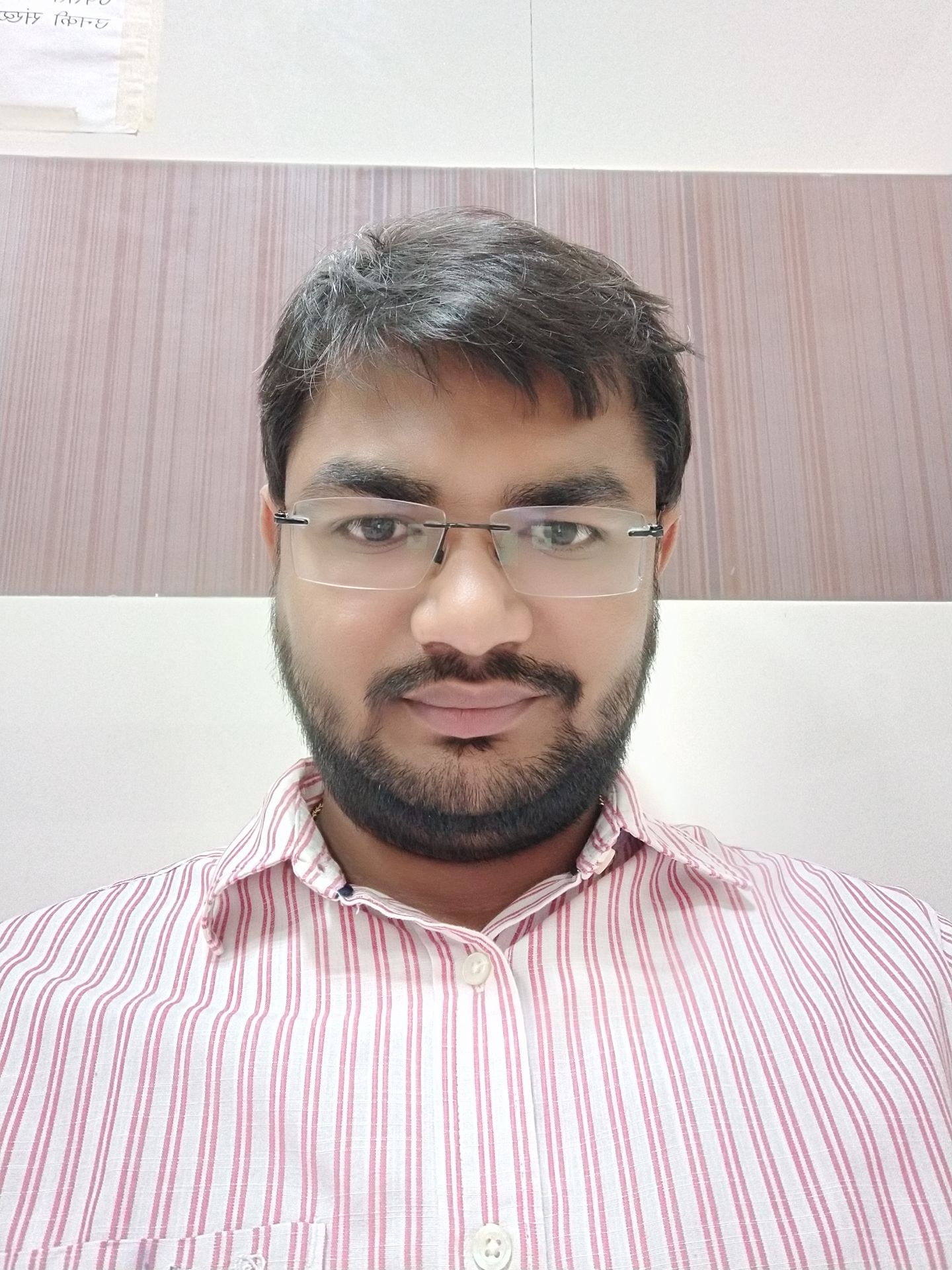 MBBS, MD
General Physician, Lucknow
Diabetes is one of the most common problems that are caused by obesity, unhealthy and inactive lifestyle. It is a metabolic disorder in which the body is unable to store and use energy from food. Being physically inactive and eating unhealthy food are primary causes of diabetes. It is a long term condition, which causes high or unstable blood sugar levels in the body.
When a patient suffers from low blood sugar it is called Hypoglycemia and if the blood sugar levels are too high, it is called Hyperglycemia. Both are extremely harmful for a patient.
Type 1 and Type 2 and Gestational Diabetes:
Type 1
In Type 1 diabetes, the body does not produce insulin. The condition has no known cure and is usually hereditary in nature. Approximately 10% of those suffering from diabetes have Type 1 diabetes. Patients with Type 1 diabetes have to take regular medication, including insulin injections as well as take care of their diet.
Type 2
Type 2 diabetes happens when the body does not produce enough insulin for its proper functioning. 90% of all diabetic people suffer from Type 2 diabetes. It is usually caused by poor lifestyle choices, like physical inactivity and unhealthy food habits. The disease lasts a lifetime and is usually progressive in nature, but can be managed by taking regular medication, choosing an active lifestyle and maintaining proper body weight.
Gestational Diabetes
Diabetes during pregnancy is known as gestational diabetes. This has to be managed by taking medication or in extreme cases insulin shots. If undetected or untreated, gestational diabetes increases complications during childbirth, and causes unusual weight gain in the baby. However, gestational diabetes usually ends after the baby is born and women can go back to their normal lifestyle and eating habits post delivery.
Symptoms of Diabetes
Extreme hunger or thirst
Problems with vision
Unexplained fatigue
Cuts or sores that heal slowly
High number of infections
Who is at greatest risk for developing diabetes?
People who:
are 45 or over
are overweight
are habitually physically inactive
have previously been identified as having IFG (impaired fasting glucose) or IGT (impaired glucose tolerance)
have a family history of diabetes
are members of certain ethnic groups (including Asian American, African American, Hispanic American, and Native American)
have had gestational diabetes or have given birth to a child weighing more than 9 pounds
have elevated blood pressure
have an HDL cholesterol level (the good cholesterol) below 35 mg/dl and/or a triglyceride level above 250 mg/dl
have a history of vascular disease
What is pre-diabetes?
Pre-diabetes is a condition of elevated blood glucose level that has not yet reached a diabetic level. Along with insulin resistance, pre-diabetes causes no symptoms. An individual may be pre-diabetic for years without knowing it. Pre-diabetes increases your risk of developing Type 2 diabetes and heart disease. Weight loss and exercise may halt the onset of diabetes from pre-diabetes by returning blood glucose levels to a normal range.
1
person found this helpful
Shared today • Featured Tip

MBBS, MD - Obstetrtics & Gynaecology
Polycystic ovary syndrome (PCOS) is a disorder of the endocrine system in women. It has been found that women suffering from PCOS have enlarged ovaries. These bigger ovaries contain fluids called follicles. During an ultrasound examination, these follicles are seen. If you are suffering from irregular or prolonged menstrual periods, acne, obesity and uncontrolled hair growth, you can get yourself tested for PCOS. However, doctors have failed to determine the exact cause of PCOS. This condition can have dangerous consequences and affect the overall health of the patient. If left untreated, it can cause type 2 diabetes or heart diseases.

What happens in PCOS?
Women suffering from this disorder experience a hormonal imbalance in their body. The hormone changes triggers multiple issues in the body. Sometimes, body produces excess of sex hormone. Women may develop masculine features due to over-production of male hormones or androgens. There might be imbalance in insulin levels, increasing the risk of developing diabetes.

What causes PCOS?
Surprisingly, the exact cause of PCOS is not known. Researchers have not been able to pinpoint the exact cause for developing PCOS. However, some believe that the cause has hereditary links.

Symptoms of PCOS
The symptoms of PCOS are usually mild in nature during the initial stage. In the beginning, only few symptoms are detectable. These include acne, obesity, extra hair growth on face, thinning of hair on the scalp and irregular periods. The symptoms often get unnoticed by the patient first or they relate those of the pregnancy.

Conceiving with PCOS
In case, you have been detected with PCOS and it is the reason behind your infertility, you must not get dishearten. You have a possibility to induce ovulation. One can opt for fertility medications. These drugs have shown success in ovulation and pregnancy. Some of these are as follows:
Metformin. It helps to regulate the amount of insulin in the blood. It also helps to resolve fertility issues.
Clomiphene citrate. It stimulates ovulation.
Gonadotropins. These are known to be hormone shots, which cause ovulation.
Letrozole. This drug is known to block estrogen production. Instead, it increases production of follicle-stimulating hormone.
Ovarian drilling. If fertility medications fail, doctor may try doing a surgery known as "ovarian drilling." In this method, a surgeon inserts a needle through the abdomen of the patient to destroy a smaller portion of the ovaries. This lowers the androgens produced by the ovary.
1
person found this helpful
Shared today • Featured Tip

BPTh/BPT
Physiotherapist, Hyderabad
People who regularly work out can go on about its benefits and also show off a toned physique. However, a bad or improper movement can be more harmful than no exercise at all. Read on to know some common exercise moves that are best avoided for their potential harmful effects.
Dumbbell punches: By holding dumbbells and punching them forward into the air, you are just spending your energy with absolutely no return from it. It is good as a conditioning one if done for a long time but does not help the shoulders or the arms. Bicep curls and triceps extensions yield much better results than these punches.
Shoulder Shrugs: The only muscle that gets worked here is the trapezius, which is at the top of the shoulders and the neck. The arms and the back do not get any benefit and shoulder shrugs can actually cause postural problems and increase shoulder tension. Best avoided if you are not a professional bodybuilder.
Thigh machines: One of the most ineffective machines in the gym, the poor posture and no workout for the abs is one of the reasons the outer and inner thigh workouts should be avoided. Better results can be achieved with squats and lunges, which also help more muscles and help in losing weight.
Plank rows: While plank rows or board lines work very well for core strengthening, it is not as effective for back and arm strengthening. Better results are achieved with the usual lines for these areas.
Lat pull-downs behind the neck: This can be very harmful for people who have even minor shoulder joint problems. The idea is to build arm, torso, and back muscles by pulling a weighted bar down the front and back of the chest area. This can cause misalignment, shoulder impingement, or a tear in the rotator cuff, and in severe cases, even cervical vertebral fracture.
Military Presses Behind the Head: Similar to a lat pull-down, here also, a barbell is lifted up and down behind the head and can cause the same problems as the earlier one, including fracture of the cervical spine.
Squatting on a bosu ball: These colorful equipment are very alluring but can be really dangerous and can cause ankles and knees to be injured, causing meniscal tears or disruptions.
Crunches: When improperly done, crunches produce the same position as one achieves while working on the computer - head forward and rounded shoulder. Crunches are meant to be done by pulling up on the head and not using the abs, as most people incorrectly do.
Make sure you get a trainer's advice on the right ways to work out so as to get the maximum benefits and avoid injuries.
1
person found this helpful
Shared today • Featured Tip

MBBS, MD - Medicine, FACC, FRCP
Internal Medicine Specialist, Delhi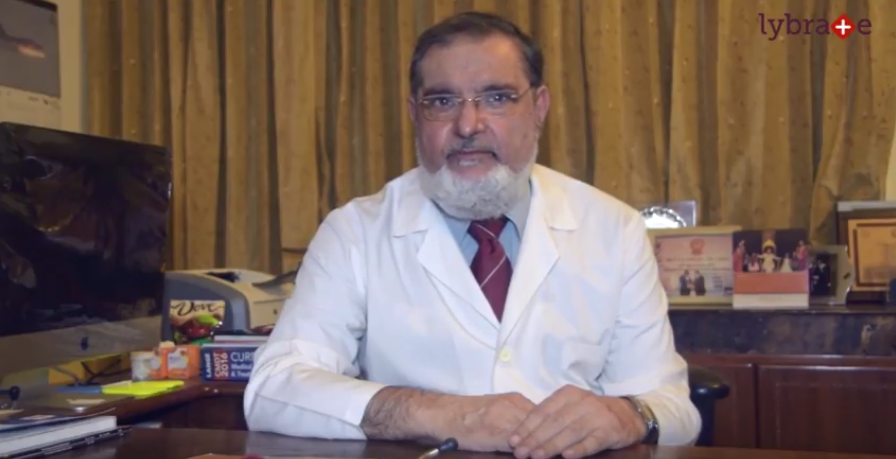 231
people found this helpful
View All Feed
Near By Clinics