About
Our goal is to provide a compassionate professional environment to make your experience comfortable. Our staff is friendly, knowledgable and very helpful in addressing your health and fin...
...more
Our goal is to provide a compassionate professional environment to make your experience comfortable. Our staff is friendly, knowledgable and very helpful in addressing your health and financial concerns.
More about Jaslok Hospital
Jaslok Hospital is known for housing experienced Gynaecologists. Dr. Shilpa Agarwal, a well-reputed Gynaecologist, practices in Mumbai. Visit this medical health centre for Gynaecologists recommended by 71 patients.
Timings
Location
15, Dr. Deshmukh Marg, Pedder Road
Mumbai,
Maharashtra
-
400026

Get Directions
Doctor in Jaslok Hospital

Services
Submit Feedback
Submit a review for Jaslok Hospital
Your feedback matters!
Write a Review
Feed
Nothing posted by this doctor yet. Here are some posts by similar doctors.
Shared today • Featured Tip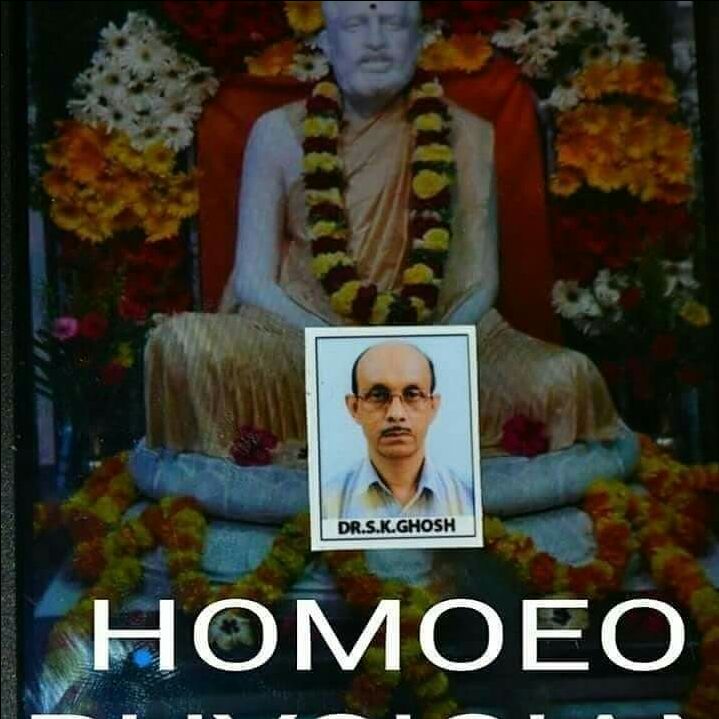 MD - Bio-Chemistry, MF Homeo (London), DHMS (Diploma in Homeopathic Medicine and Surgery), BHMS
Homoepathic treatment Vulva (Pruritis Vulva)

Itchy vulva (pruritis vulva)- Itchy vulva (pruritus vulvae) is itching of the skin of the vulva. The vulva is the skin outside the vagina, including the lips of the vagina and the skin between the vagina and the anus.
An itchy vulva (pruritus vulvae) is a symptom, not a condition in itself.
Vulval itching can affect any woman, at any age. It can lead to scratching and rubbing which can break the skin and can lead to soreness, bleeding and skin infections.
Causes-
The problem of pruritus vulvae or itchy vulva can affect any woman at any age and that can be mild or severe depending upon a number of other factors. There are some factors which can aggravate or cause pruritus vulvae. Here are some of the causes of pruritus vulvae or itchy vulva-
Infections- Thrush, threadworms, scabies, some sexually transmitted infections, such as trichomoniasis and genital warts.
Sensitivity of the vulval skin is the most common cause of persistent vulval itch. The vulval skin can become sensitive to anything that comes into contact with it, such as: creams, soaps,
Perfumes, deodorants, excessive sweat, condoms, wet wipes, textile dyes (in coloured underwear) detergents
Fabric conditioners- may cause an itchy vulva or just irritate a vulva that is already itchy. (panty liners, sanitary pads and tampons)
Skin conditions that may affect vulval skin- Atopic eczema, psoriasis. Lichen simplex can affect the vulva. It is caused by scratching, usually initially triggered by the itch of eczema. Lichen planus affects the vulval skin and the entrance to the vagina. Urinary or faecal incontinence. This can make the skin of the vulva moist and irritated. In little girls a particularly common cause is careless or inadequate washing or drying of the area, and wiping the bottom in the'wrong' direction (towards the front). Scrubbing too vigorously with toilet tissue can also contribute.
Menopause- Because of lower oestrogen levels, the vulval skin tends to become thinner and drier during and after the menopause. This can make it prone to itch. The low oestrogen levels can also cause vaginal dryness.
Pregnancy- This can cause itch due to swelling of the veins in the vulva (vulval engorgement). There is also an increased risk of vaginal discharge and thrush during pregnancy, which may also cause itch.
Breastfeeding- Can cause itch due to low oestrogen levels.
Generalised body itch -
Any cause of generalised body itch may also cause itching of the vulva. A generalised body itch may be a side-effect of some medicines or due to some blood disorders, thyroid problems or kidney or liver disease.
Diabetes- Can cause itch in the vulval area, particularly if the diabetes is not well controlled and sugar levels are tending to run high.
Stress- Stress can cause an itchy vulva. It may also make an itchy vulva which is due to some other cause last long after the original cause has settled.

Management and homoeopathic treatment for itchy vulva-
· identifying and stopping the use of anything that may be sensitive the vulval skin.
· in young girls, learning to wipe gently from front to back, and to wash and rinse well and dry even when showering (when the vulva can be missed or left soapy).
· wear loose 100% cotton panty. Avoid nylon or synthetic panty material which tends to block fresh air and causes you to sweat more.
· change panty daily.
· avoid wearing tight-fitting clothes such as cycling shorts or leggings. Skirts and dresses are probably better than trousers.
· consider wearing no underwear - for example, at home, and at night.
· wash vulva gently, once a day. Do not scrub or wash vigorously and avoid using a sponge or flannel to wash with. Over-cleaning may make symptoms worse.
· taking a shower is generally better than having a bath, as it's easier to wash the vulva - but take care to wash off any soap.
· don't put on underwear until vulva is fully dry. Dry the skin gently by dabbing it with a soft towel.
· try to avoid getting shampoo (which runs down the body in a shower) on to the vulva, where it may irritate.
· avoid antiseptics or special vaginal washes.
· avoid condoms that are lubricated with spermicide, as they can be sensitising. Similarly, avoid perfumed lubricants.

Homoeopathic treatment for itchy vulva-
The selection of remedy is based upon the theory of individualization and symptoms similarity by using holistic approach.
Homeopathy for itchy vulva can help this increasingly common condition without harmful side effects of traditional medicines.

Several remedies are available to treat itchy vulva that can be selected on the basis of cause, sensations and modalities of the complaints.
Apis mel- Follicular vulvitis with abscesses of labia ; neuralgia of external pudenda.
Calcarea carb- Itching and stitches either in the internal or external vulva or in both at the same time.
Cantharis- Burning and violent itching with dysuria, cutting and burning with frequent micturition.
Carbo veg- Itching of vulva and anus from varicose veins in the genitals producing even dysuria; red and sore places about the vulva with itching and leucorrhcea.
Coffea- Excessive sensitiveness about vulva with voluptuous itching would like to rub or scratch the parts but they are too sensitive.
Conium- Violent itching of vulva followed by pressing-down of uterus especially after menses ; urine flowing and stopping alternately at every emission.
Croton tig- Intense itching relieved by gentle scratching.
Dulcamara- Herpetic eruption on vulva aggravated by every cold change of weather or by exposure in cold, damp places.
Graphites- Itching vesicles and pimples on labia which smart and are painful ; painless pimples on inside of labia ; itching, smarting, painful vesicles on vulva ; itching worse before menses.
Helonias- Mucous membrane of labia red, swollen, and covered with a white, curdy deposit like aphthae ; no sexual excitement.
Hydrastis- Excessive pruritus with profuse albuminous ieucorrhoea and great sexual excitement.
Kali brom- Excessive pruritus of the genitals from uterine or ovarian irritation or from venous hyperesthesia ; great sexual excitement, nearly nymphomania.
Kreasote- Corrosive itching of the vulva with soreness and burning when scratching ; aphthous or inflammatory state of external parts, symptomatic of ovarian or uterine disease.
Lycopodium- Great sense of dryness of the parts and much itching, especially during and after menses ; abdominal flatulence.
Mercurius- Long-lasting itching of vulva shortly before menses aggravated by a single drop even of urine, it has to be washed off; itching of the vulva, with pimples on raous veneris.
Natrum mur- Itching of vulva particularly if there is much falling off of hair; pimples on mons veneris.
Nitric acid- Violent itching of vulva always worse towards evening; when walking, with soreness; swelling and burning itching of one side of the vagina and of nymphee.
Petroleum- Itching in meatus urinarius during micturition, preceded by an urgent desire to urinate.
Sepia- Burning and itching with swelling and redness, and humid eruption within the labia ; weight in the anus.
Silicea- Itching of vulva from acrid leucorrhcea ; constipation; stool slipping back when partly evacuated.
Sulphur- Troublesome itching of the vulva with pimples all around; violent itching of the clitoris.
Tarantula- Dryness and heat of the parts ; intense itching, worse at night, accompanied by thin, acrid, yellow leucorrhcea ; urine with thick white sediment.
Thuja- Itching of vulva when walking.
Zincum- Itching of vulva during menses.
Shared today • Featured Tip

People mean many things when they say they have constipation. The infrequent passing of stools, difficulties in voiding, sense of incomplete voiding are all suggestive of constipation. The normal reference range for bowel movements is very varied. Some people have bowel movements three times a day; others, only one or two times a week.
Medically, constipation is defined as fewer than three bowel movements in a week. Constipation may be considered severe when there is less than one bowel movement in a week.
SYMPTOMS-
Infrequent stools with no other complaints are rarely abnormal. Women are more affected than men. The elderly and children are however most prone to constipation. Hard, difficult to pass stools which require straining or manual removal with fingers - felt more than 25% of times. Stools infrequent, less than three times a week.The sensation of incomplete voidance. Other symptoms that a person with constipation may feel are:
The abdomen may seem bloated, distended or crampy.
The bowel sounds may seem enhanced.
CAUSE-
Many factors contribute to the development of constipation. Different people will have a different set of causative factors.
Insufficient fiber intake in the diet.

Not chewing the food properly / eating hurriedly.

Reduced water intake.

Various medications

Iron supplements

Antidepressants, tri-cyclic anti-depressants.

Anti-convulsants

Diuretics

Stopping cigarette smoking.

Abuse of laxatives.

Medications containing calcium and aluminum.

Endocrine disorders like - underactive thyroid.

Major changes in life like pregnancy, old-age or traveling.

Psychosomatic causes like depression and anxiety neurosis.

Biochemical imbalance ' low potassium levels in the blood.
Conditions that obstruct the normal passage of the stools within the intestines ' foreign bodies in intestines, strictures, adhesions, tumors, etc.
Abdominal surgeries.

Weakened pelvic floor muscles.

Constipation can occur sometimes as part of a condition called 'irritable bowel syndrome' where it alternates with diarrhea.
TREATMENT-
ALUMINA 30 — Alumina is an effective remedy for constipation when there is the absence of urge for stool. The person needing Alumina has no desire to pass stool for days together until a large accumulation collects in the intestine. The intestines are highly sluggish and inactive. Stool whether hard, dry or soft needs much straining for it to find its way out. In constipation of bottle-fed babies and infants Alumina, the best choice of medication.
NUX VOMICA 30 — Nux vomica is one of the top medicines for constipation when frequent, ineffectual urging to stool is present. In every attempt, the stool passed is scanty and there is a feeling of incomplete evacuation. Shortly after passing the stool, the urge gets renewed. In Cases of constipation from abuse of laxatives Nux Vomica to be extremely useful. It can also be used in cases where piles develop in association with constipation. Nux Vomica is highly suitable to persons with constipation who have sedentary habits and are not in a habit of regular exercise.
BRYONIA ALBA 30-Bryonia is very effective for constipation when stool is highly dry, large and excessively hard. Bryonia Alba is mainly indicated for all the conditions where mucous membranes are dry to the utmost degree. Along with constipation, the abdomen may appear distended and sore to touch. An increased thirst for large quantities of water with dry mouth and lips may accompany. Along with constipation gastric headache of bursting nature may also appear.
OPIUM 200- Opium is best suited for those cases of constipation where stool is passed as round, hard, black balls like sheep dung. Stool gets retained in intestines for long without having any desire for defecation. Abdomen seems hard and bloated with constipation. Opium is also highly ranked homeopathic remedy for constipation which occurs after the abuse of enemas
SILICEA 200-Silicea is another effective remedy in constipation with painful constriction of the anal sphincter. Stool is passed down the rectum with great straining efforts but due to spasmodic constriction of the anal sphincter, it recedes back. Stool slips back into the rectum after being partly expelled as anus closes upon passing stool. The rectum is also very weak and seems paralyzed. Stool remains in the rectum for a long time. Obstructed flatus is present along with constipation and the abdomen feels tight, bloated, hard and distended. Silicea offers great help in females who suffer from constipation before and during menses.
CASCARA SAGRADA Q- It is a specific remedy for constipation. Chronic indigestion. Constipation with piles. It is an intestinal tonic and helps remove dyspepsia.
CALCAREA CARB 30- Calcarea carb is a prominent remedy for constipation in children. For it to be indicated the first part of stool is hard followed by soft stool, which too, is passed with great difficulty. Aversion to milk is often present in children needing Calcarea carb. They may also show a desire for indigestible things like chalk, lime, and pencil.
SANICULA 30- Sanicula is indicated when a child passes variable stool with a different character. Sometimes stool is large and painful, while at other times stool crumbles at the verge of the anus and at times stool recede after being partly expelled. In addition to this many a times stool is passed in small, hard balls and even needs to be mechanical removed.
CHAMOMILLA 30- Chamomilla is a much-needed remedy for constipation in children who are irritable, headstrong and obstinate to the utmost degree.
MAGNESIA MUR 30-Magnesia mur. is effective for constipation of infants during dentition. Passes only a small quantity of stool like sheep's dung.
SEPIA 30 - Sepia is an effective remedy for constipation in pregnancy. Sepia provides much help when stool is very hard and the need arises for it to be mechanically removed. Constant bearing down in uterus often accompanies constipation for women needing Sepia.
CAUSTICUM 30 — Causticum is another remedy for constipation with piles. Causticum when large piles are present and they obstruct the passage of stool through the rectum.
HYDRASTIS CAN Q - Hydrastis considered a specific remedy for constipation. Stools are felt in the small intestine but do not come down to the large intestines and anus. Constipation with a sinking feeling in the stomach and dull headache. Enemas and glycerine plugs are useless and do not relieve constipation in this case.
COLLINSONIA CAN 30 - Collinsonia is effective for constipation during pregnancy. Collinsonia can be used for obstinate constipation- hard, dry, knotty stool -with piles.
NITRIC ACID 30 - Nitric acid is indicated when anal fissure occurs with constipated bowels. It is accompanied with much burning and pain. There is bleeding from the rectum
NATRUM MURIATICUM 30 - Natrum Mur. is used when fissures are present along with constipation. Natrum Mur is used when smarting, tearing and stitching pain at anus is present in the fissure due to constipation. There is the unsatisfactory stool. The nature of the stool is like sheep dung.
PHOSPHORUS 30 - Phosphorus another effective remedy for constipation. The stool is long and dry like that of a dog. There is bright red blood passes along with stool.
PODOPHYLLUM PEL 30 - Podophyllum is very effective for constipation in children. It is prescribed when constipation alternates with diarrhea and colic is present.
PLUMBUM METALLICUM 30 - Plumbum met . is effective for traveler's constipation who are often changing food, water, and places.
SULPHUR 200 - Sulphur is prescribed when constipation occurs on account of fear of passing the stool because stool is hard, knotty and difficulty to expel, they cause pain in the anus while passing.
1
person found this helpful
Shared today • Featured Tip

Life provides numerous challenges that complicate our road to happiness. Whether it be job stress, trouble at home, or illness, it can be difficult to remain positive and begin each day with optimism and energy. Yet time and time again, studies reflect that how you begin your day has a significant impact on your productivity and success. Set yourself up for success by learning to begin your day on the right note. You may benefit from consulting these general strategies on how to wake up smoothly.
Go to bed at a reasonable time- The first step to waking up well in the morning is getting to bed the night before. Experts say adults should aim for between six to eight hours nightly, so organize your evening activities around getting a full night sleep. Additionally, experts also recommend finishing the use of electronic devices at least an hour before bedtime to give your brain time to shut down and prepare for sleep.
Don't sleep with the lights on- Other than making it difficult to attain sleep, research indicates that when we sleep or dream in mild to moderate light, we restless and wake up feeling more depressed than we ordinarily would. This includes sleeping in light generated by TVs, computers, nightlights, and streetlights, which have all have been shown to negatively impact the mood of sleepers. Try a sleeping mask or blackout curtains to block out light while you sleep. Exposure to light interferes with our body's production of melatonin, which is a hormone that helps control your sleep and wake cycle. Dimming your lighting as you're preparing for bed and making your room as dark as possible can help keep your melatonin production on track.
Clear your mind with relaxation techniques- Meditation, deep breathing, or progressive muscle relaxation are ways to help calm anxiety, tension, or troublesome thoughts that might keep you awake. Try incorporating one or more of these practices into your nighttime routine.
Sleep on your right side. Want to enjoy peaceful dreams and wake up in a good mood? Researchers have discovered that sleeping on your right side increases the chance that you will have positive dreams and also decreases the likelihood of mood dysfunction throughout the day. Having trouble keeping your sleep posture on the right side? Consider purchasing a body pillow. Having it on your left side will shape your sleep posture and prevent you from rolling to the left.
Design your room to be conducive to sleep. Do you live near a busy intersection with lots of noise? Does your bedroom window face the sunrise or street lights? Purchasing light-blocking curtains and getting a white-noise device are only a few of the ways you can create a better environment for deep sleep.
Install a ceiling fan. These can create white noise and also circulate air in a stuffy room.
Decorate with soothing colors. Repaint if necessary.
Use ambient lighting, as opposed to overhead lighting, when possible. Lamps are a good source for this, but recessed lighting inside wall molding is also an option. Dimmer switches can also create the right light level.
Choose the right alarm clock. To ensure waking without shock or grogginess, consider an alarm specially designed to wake you gradually.
Install an air purifier. For allergy sufferers, this is essential and will result in vastly improved sleep quality.
Consider a foam mattress. Especially if you sleep with another person, foam mattresses are great at isolating movement so it doesn't wake the other person.
Remember that beds are for sleeping. Research has shown that using your bed for activities like reading or watching movies can prevent sleep and create an association with stimulation rather than rest.
Let go of your worries. If you find yourself having difficulty sleeping due to worries about your day, consider keeping a journal. Earlier in the day, ask yourself "What keeps me awake at night?" and write down the things that are on your mind.
Keep a notepad by your bed to record intrusive thoughts that wake you up during the night.
Take stock of accomplishments. One way of helping gain closure and foster reassurance is to write down what you've accomplished during the day.
Create a to-do list for the next day. Instead of lying awake, trying to remember what needs to happen tomorrow, create a list before going to bed. This helps you get closure on the current day while dialing back on the pressure to remember everything at once.
Try preparing for the next day before you go to bed. Lay out your clothes, pack a lunch, and assemble everything you'll need for work or school the next morning. This can help ease stress in the morning, and you'll feel better getting into bed know it's already been done.
2
people found this helpful
Shared today • Featured Tip

M.Sc - Dietitics / Nutrition
Dietitian/Nutritionist, Gurgaon
Your overall health and your genes affect your liver. So do diet, lifestyle, and environment. There are simple, commonsense steps you can take to help keep your liver healthy without special detox programs. These guidelines can be especially important if you have certain things that make the liver disease more likely, like heavy alcohol use or a family history of liver disease. You should:
Limit the amount of alcohol you drink. Talk to your doctor about what's right for you.
Eat a well-balanced diet every day. That's 5-9 serving of fruits and vegetables, along with fiber from vegetables, nuts, seeds, and whole grains. Also, be sure to include protein to support enzymes that help your body detox naturally.
Keep a healthy weight, or lose weight if you need to.
Exercise every day if you can. Check with your doctor if you haven't been active.
# Detox liver- Weight reduction with liver detoxification.
1
person found this helpful
Shared today • Featured Tip

DNB (Obstetrics and Gynecology), DGO, MBBS Bachelor of Medicine and Bachelor of Surgery
What is Prenatal care?
It is crucial for a woman who is on her way to becoming a mother to pay special attention to her health. Health care offered to a pregnant woman is also known as prenatal care or antenatal care. It is a very important phase in a woman's life, so go for regular prenatal checkups as they go a long way in reducing risks of complications during pregnancy and child birth. This, in turn, increases the chances of giving birth to a healthy baby.
Contrary to popular belief, prenatal care does not begin when a woman is told that she is pregnant. Prenatal care should ideally be started at least three months before you try to conceive a child. This prepares your body and mind for the changes that pregnancy will bring. Some healthy habits to follow during this period include:
Quit Drinking alcohol and smoking
Consult a gynecologist about any existing medical conditions, medication you may be on and what supplements you should start taking
Avoid contact with chemicals and toxic substances
Once your pregnancy is confirmed, you will need to visit the doctor regularly for checkups.
Prenatal checkups are meant to keep an eye on your health and the health of your baby. In most cases, you will be asked to come in every month for the first two trimesters and every two weeks during the seventh and eighth month of your pregnancy. During the ninth month, your doctor may want to see you once a week until the delivery. In cases where a pregnancy is considered high risk because of existing medical conditions, the age of the mother or any other factors, the doctor may ask a for more frequent checkups.
A prenatal checkup involves a physical examination, tests, screenings and dietary consultations. Some of the common tests include blood tests to check for HIV, the mother's blood type and anemia. Your blood pressure will also be monitored. When it comes to the baby's health, determining the rate at which the baby is growing and heart rate are most important. In the later stages of your pregnancy, the position of the baby will also be noted. It is important to not skip these checkups even if you are feeling fine.
Keep your doctor informed about any changes you may notice in your health. Do not take any medication without consulting your doctor even if it is for something as simple as a cold. Do not feel shy about talking to your doctor and ask him or her anything you would like to about your pregnancy and childbirth.


1
person found this helpful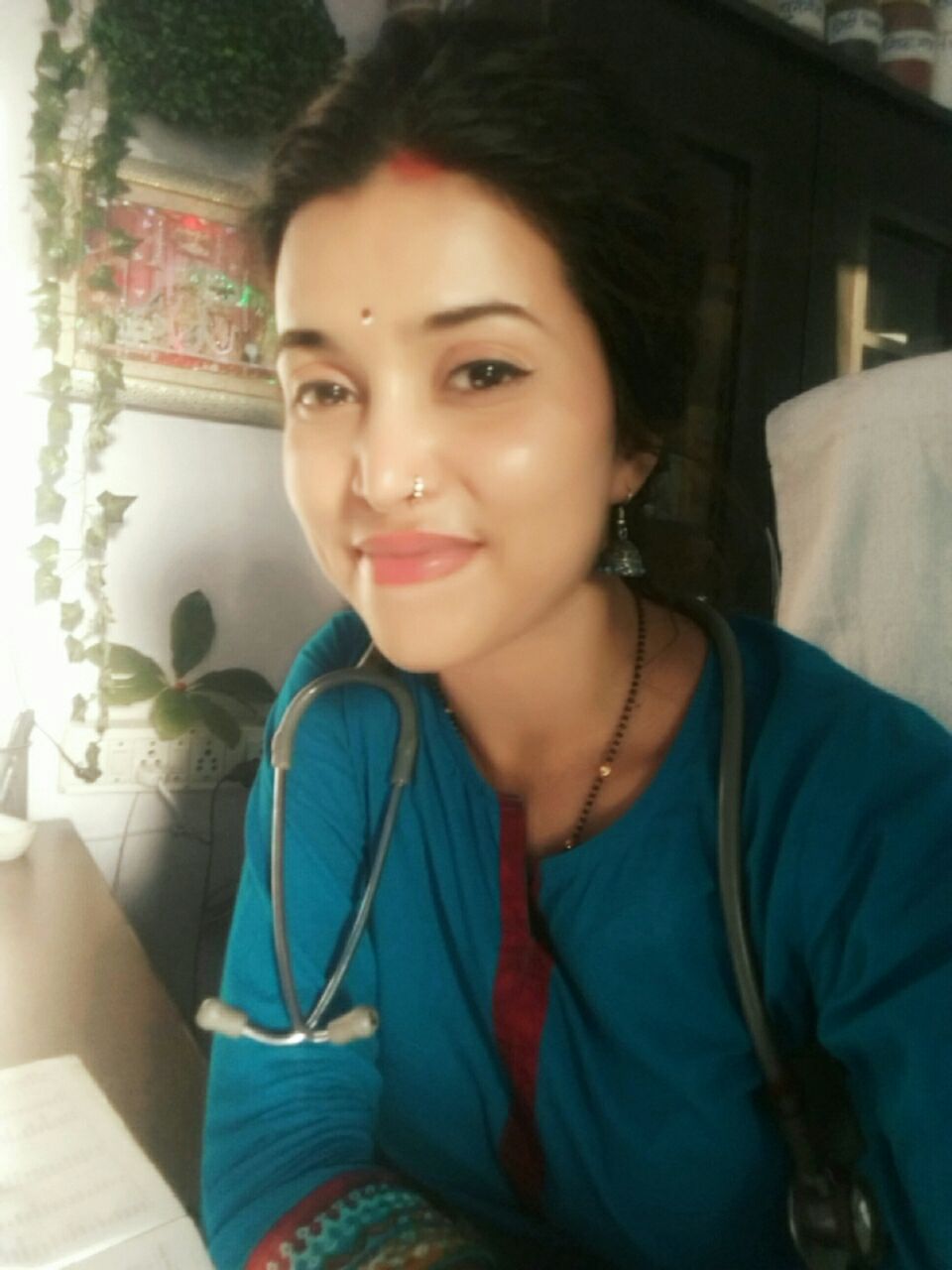 Bachelor of Ayurveda, Medicine and Surgery (BAMS)
For complete cure. Start kanchnar guggulu 2 tb twice a day empty stomach. Kumaari aasav 4 tsf with equal amounts of water after meals twice a day. 125 mg tamra bhasma+125 mg shankh bhasma+125 mg godanti bhasma. Twice a day with honey empty stomach twice a day bhallatak avaleha 1 tsf at night before sleep.
View All Feed
Near By Clinics