About
We will always attempt to answer your questions thoroughly, so that you never have to worry needlessly, and we will explain complicated things clearly and simply.
...more
We will always attempt to answer your questions thoroughly, so that you never have to worry needlessly, and we will explain complicated things clearly and simply.
More about Atul Mumbai Pain Clinic
Atul Mumbai Pain Clinic is known for housing experienced Pain Management Specialists. Dr. Atul Sharma, a well-reputed Pain Management Specialist, practices in Mumbai. Visit this medical health centre for Pain Management Specialists recommended by 48 patients.
Location
Flat No 20 10th Floor Sky-Scraper Building Mumbai Central Station Campus Mumbai Central
Mumbai Central
Mumbai -
400008

Get Directions
Doctor in Atul Mumbai Pain Clinic
Pain Management Specialist
Services
Submit Feedback
Submit a review for Atul Mumbai Pain Clinic
Your feedback matters!
Write a Review
Feed
Nothing posted by this doctor yet. Here are some posts by similar doctors.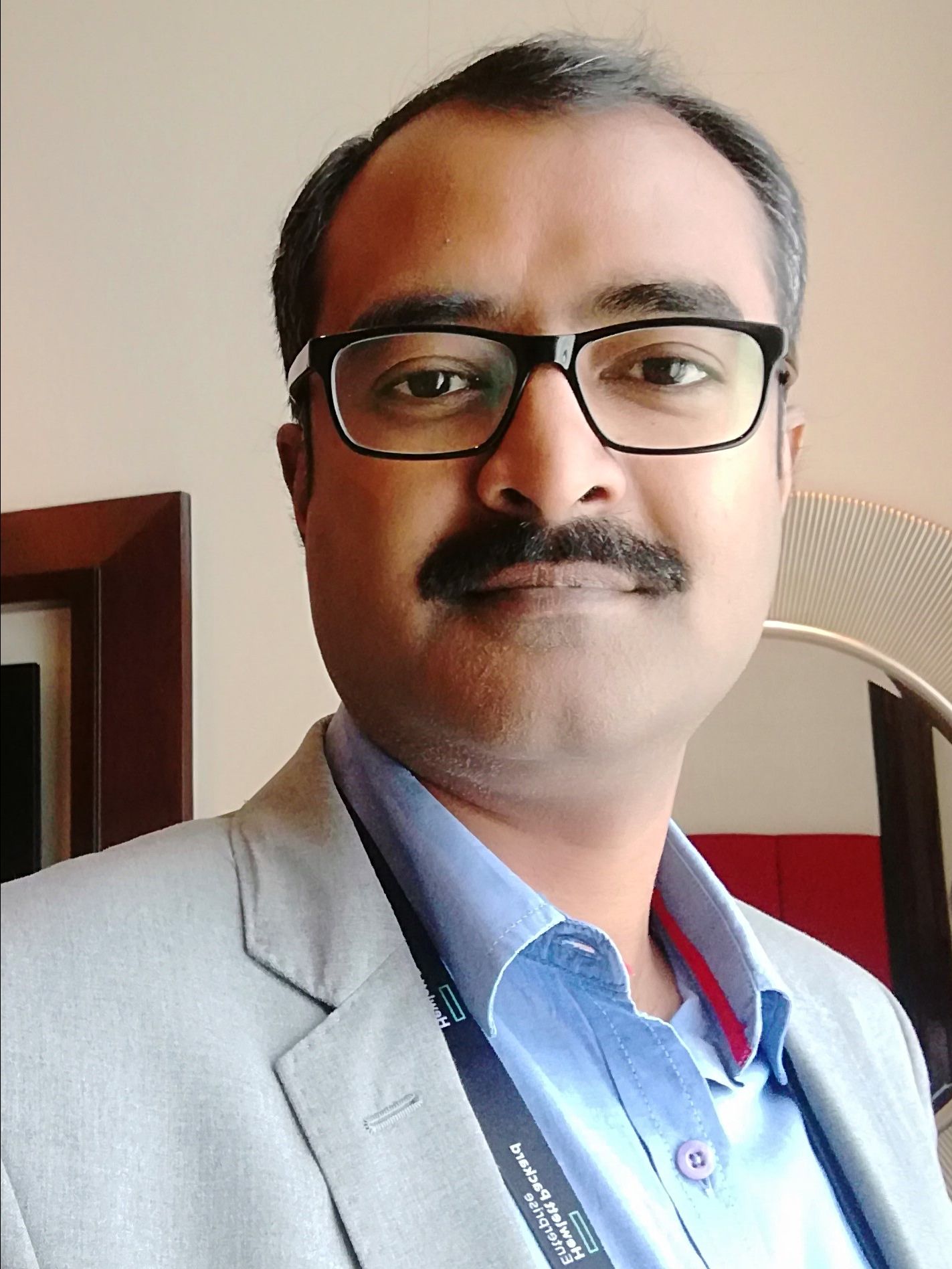 Diploma In Psychology Counselling Skills, Diploma in ayurveda, B.S IT
Hello Friend, Good that you are seeking a help here. Just be aware that medicine are just one part of any psychic treatments like yours. They help in suppressing the emotions to give temporary relief and sometimes causes side effects due to the certain body conditions. However the actual root cause for your emotional disturbance is the anxious or overwhelming thoughts which can't be controlled by medicines. So it's important to follow certain non medicine treatment plan in parallel to manage and control your mind and anxiety. Take a help of psychologists directly or online to assess your suitation and recommend suitable psychotherapy solution to support your treatment in parallel. Be positive. You will be alright soon. Feel free reach me online for further evaluation and assistance.
1
person found this helpful

Bachelor of Ayurveda, Medicine and Surgery (BAMS), MD - Rasa Shastra & Bhaisajya Kalpana
MBBS, MRCP (UK), PG Diploma In Lipid Management, MBA (Healthcare)
Hello, and sorry to hear how you are feeling. It may be an overall fitness issue. However, if you are getting these symptoms, it might be worthwhile getting an exercise treadmill test done. This way, the heart rate and blood pressure can be monitored when you are walking up a slope on the treadmill. The doctor will be able to see if you have any problems then.
Ayurveda is an ancient healing technique that is very effective for today's lifestyle ailments. For many people a low back ache can be quite a pain. While strong pills and capsules may give you temporary relief they do not address the core issue and have a number of side effects. Ayurveda on the other hand, addresses the trigger to the back ache and has no side effects.
Certain Herbal and Herbomineral drugs can provide effective pain control and can reduce the inflammation around the slip disc. Ayurvedic medicines, also through there properties, prevent the degeneration of spine.
Intrigued; take a look at these ayurvedic techniques to cure low back pain.
Cut out on spices
We may think it unrelated, but low back pain is often accompanied by indigestion. Spinal cord nerves connect to back muscles and digestive organs. Hence, a small change in your diet can have a great impact on your health. Spicy food aggravates the digestive system and has a drying effect on the body. By cutting back on spices and oil, the digestive system can work better and there will be less stress on the nerves connecting the spinal cord and back muscles and thus lesser back aches.
Warm your body
According to ayurveda, back pains are caused by an increase in vata dosha or the amount of air and ether elements in the body. Warming the body can help lower these levels. Apply a heat pack to the back as a way of keeping the external body surface warm. Additionally, add warm food to your diet. This opens out any blockages in your digestive system and in turn reduces low back pain.
Padahastasana
Ayurveda is very closely linked to yoga. Padahastasana is a yoga asana which addresses lower back pain by opening up the digestive channels and allowing the vata dosha to flow easily through the body. To practice this asana stand with your legs together and lift your arms straight above your head while inhaling. As you exhale, bend forward from the hips while keeping your back and legs straight. Try and touch your toes. Hold the position for as long as possible and come back to the starting position while inhaling.
Anuloma Viloma
Anuloma Viloma is a breathing exercise that balances the vata dosha. This is a technique that involves breathing from alternate nostrils. To begin, close the right nostril with your thumb and inhale through the left nostril. Close both nostrils and hold your breath for a few seconds. Then, release through the left nostril. Repeat this process, starting from the left nostril.
Bishop's weed seed tea
Tea made from the seeds of Bishop's weed is can provide instant pain relief from low back pains. This is suitable for men and women of all ages except those with heart problems.
The core principle of ayurveda is to listen to your body's messages. These techniques will help you become more tuned to your body's needs and keep you free from back aches.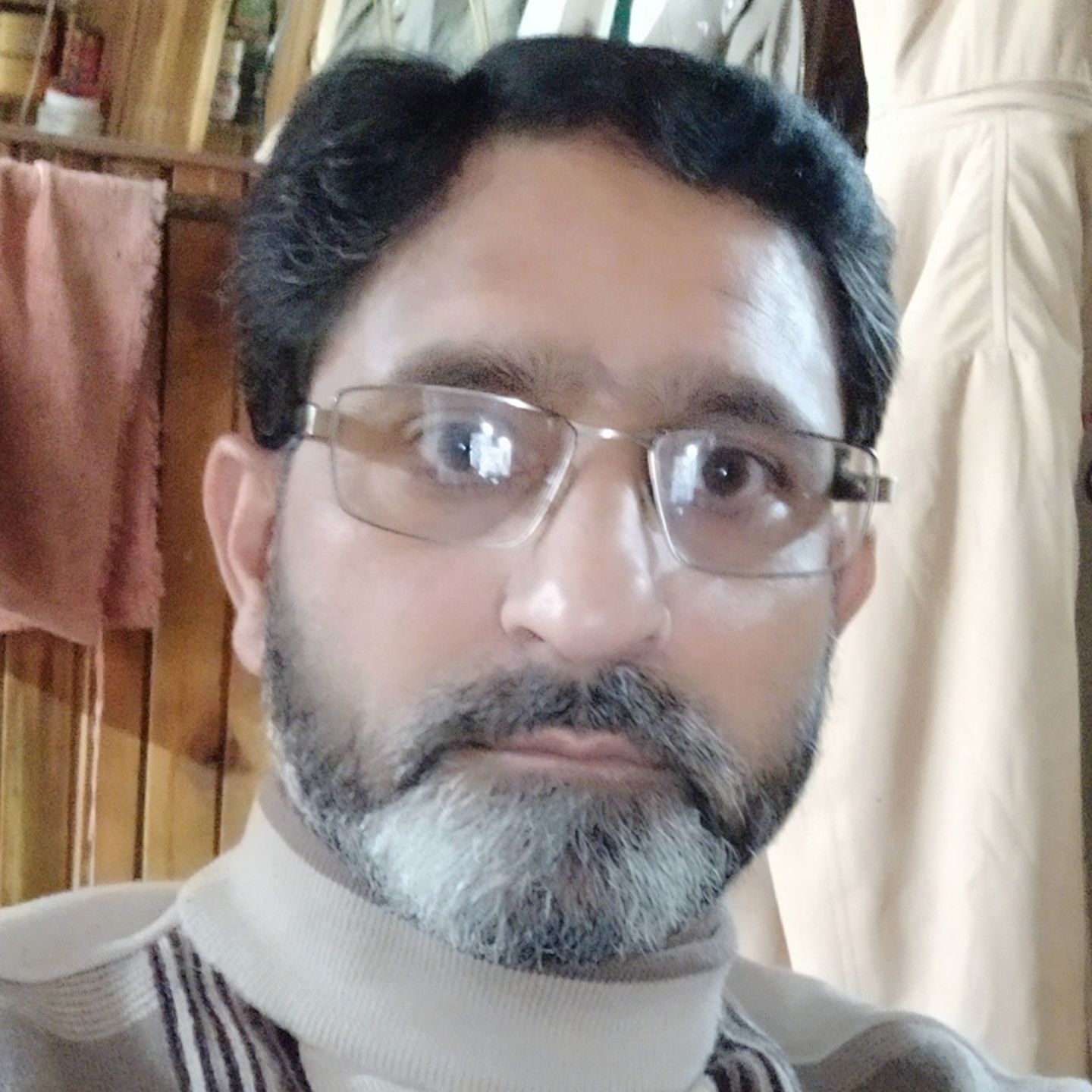 MS, Fellowship in Minimal Access Surgery, Fellowship of Indian Association of Gastrointestinal Endo Surgeons (FIAGES), FALS(Fellow Advanced Laparoscopic Surgery)
General Surgeon, Srinagar
At the time of a surgical procedure, while making an incision a doctor has to take care of a number of factors before making an incision. Considering a number of factors, different types of incisions have come into fore, such as:
Midline Incision: It's the commonest incision and is done along the linea alba (fibrous structure running through the mid of the abdomen). These are preferred, especially in diagnostic laparotomy as it permits a wide access to the abdomen.
Pfannenstiel Incision: It is transverse in nature, extending from the umbilicus to the pubic-symphysis. It is generally employed for abdominal hysterectomy of benign nature and caesarean section.
Chevron Incision: It is an incision under the rib-cage and is done on the abdomen. It starts from beneath the ribs on the right abdomen and extends till the other mid axillary line. Thus, the entire abdominal width is incised for proper reach into the liver. The incision can be up to 2 feet.
Kustner Incision: It is transverse in nature and extends from the symphysis pubis till the iliac spine (anterior). This type of incision takes time to perform. A Pfannenstiel incision offers more exposure than a Kustner incision.
Lanz Incision: It is a variation of the more common mcburney-incision (also known as Gridiron's incision). It is generally used for open appendectomies. There are quite a few variations for this type of an incision.
Gridiron's incision: It is done for appendectomies. It is an oblique short incision which is done in the lower right quadrant in the abdomen.
Kocher's Incision: It is oblique in nature, extending from the abdominal upper right quadrant and is generally used for performing an open cholecystectomy. Gallbladder, biliary tract and certain liver operations can be suited for a Kocher's incision. This however is different from the same named incision used for the thyroid gland surgery.
Cherney Incision: It is transverse in nature. It allows a great range of exposure for the pelvic sidewall. It is less painful than a midline incision. It allows for the greatest pelvic exposure and hence is a widely preferred and practiced incision.
MBBS, Diploma In Orthopaedics, Trauma and Orthopedics training, dnb training, fellowship in joint replacement surgery, m.ch(ortho), fellowship in adult hip and knee computer navigated surgery(switzerland)
Orthopedist, Visakhapatnam
Do you remember the last time you had a searing knee pain in the middle of your morning run? It was probably because you did not warm up properly. The incidence of injuries in various sports has gone up in the recent times, and it is mostly due to the lack of proper warm up exercises. However, other factors come into play as well, such as the pressure of increased workload on the current batch of athletes, missing a trick or two with the proper technique to be followed, etc.
In order to reduce the risk of an injury, it is advised to follow these simple tips:
Set realistic goals for yourself: Don't go overboard with anything that includes repetitively stressing and straining your body over a certain degree. If you are planning to go for a run or hit to the gym, make sure you set goals that you can sustain and find feasible. One example of this would be to not increase the amount of weight drastically while lifting weights as it can lead to serious injuries.

Follow the right technique: Proper technique is very important in sports, a lack of which can lead to injuries. Ask your trainer to observe your form when you perform any activity. Focus on your breathing and posture when you are exercising.

Warm up before you begin exercising: Warming up before you exercise or play a sport is important as it helps loosen your muscles and boost blood circulation. It drastically reduces the risks of sustaining injuries, and also prepares your body for the subsequent exercise.

Cool down: Similar to an essential warm up is the need to cool down; it is another aspect that should not be ignored. Cooling down usually consists of stretches and postures that promote flexibility. The muscles become sore after working out. Stretching can help reduce post workout pain and make the joints flexible. Cooling down also helps in eliminating lactic acid from the muscles, which means less pain after exercise.

Listen to your body: During an activity, if you feel that you can no longer carry on, terminate the activity. The chances of injury rise if you continue to push your body over your threshold limit. If you think that you can no longer carry on doing something without risking an injury, avoid doing it altogether. Listen to your body, and it shall never fail you.
It's true that physical activities and sports can do wonders for your health. But, they can also be dangerous for your health, when it comes to injuries. While on one hand exercise provides you relief from stress, it can leave you with different kinds of injuries. However, there is no need to worry as these injuries are treatable. They can be treated by physical therapies. Here are some of the common injuries that can be cured by physical therapy:
Ligament tearing and damage of tendons: This condition is very painful. It occurs due to any accident, trauma or serious injury at the time of exercising or sports activity. Sometimes, it is required to undertake a surgery in order to fix up the tendons or ligaments. However, physical therapy can treat this condition.
Tendinitis: It is a common condition. It is nothing but the inflammation of the tissues around muscles and bones. This usually occurs in the shoulder, elbow, wrist, hip, knee, or ankle.
Fractures: This is a very common type of injury. Be it skiing or walking, you can anytime meet with an accident and develop fractures. Physical therapy is first applied to give back the strength of the muscles in the affected part.
Arthritis: It is a common problem in athletes. It occurs due to repetitive motion, such as swinging a racket. It is similar to other conditions in which there are a muscle tear or sprain. These can be treated by physical therapy.
Dislocations: This is a condition in which the bones move out of their positions. It might occur due to a sudden fall or blow during any physical activity.
Physical therapy is not just to heal your injury. There are clinics which now offer preventive evaluations. These are done to determine the muscle weakness in your body. If the therapist finds any problem in the body, he tried to strengthen the muscle in the area to avoid chances of meeting accidents or falling prone to injuries.
3 Tips to choose a physical therapist
Be sporty: Choose a clinic that offers treatment to athletes and is not for regular patients.
Look for certifications: Find out whether the clinic is certified to meet your requirements. Check whether they have a sports certified specialist (SCS) or an orthopaedic clinical specialist (OCS)
Do background check: Ask others to get feedback on the clinic.
Hip replacement surgery is a method wherein a defective hip joint is removed and replaced with an artificial hip joint. This procedure is only opted for after all the other treatments have failed to yield the desired effects. Hip replacement surgery removes damaged or diseased parts of a hip joint and replaces them with new, man-made parts. The goals of this surgery are to:
Relieve pain

Help the hip joint work better

Improve walking and other movements.
Who Should Have Hip Replacement Surgery?
The most common reason for hip replacement is osteoarthritis in the hip joint. Your doctor might also suggest this surgery if you have:
Rheumatoid arthritis (a disease that causes joint pain, stiffness, and swelling)

Osteonecrosis (a disease that causes the bone in joints to die)

Injury of the hip joint

Bone tumors that break down the hip joint.
Your doctor will likely suggest other treatments first, including:
Walking aids, such as a cane

An exercise program

Physical therapy

Medications.
These treatments may decrease hip pain and improve function. Sometimes the pain remains and makes daily activities hard to do. In this case, your doctor may order an x ray to look at the damage to the joint. If the x ray shows damage and your hip joint hurts, you may need a hip replacement.
The Procedure-
Hip replacement surgery is a procedure that can either be performed by traditional means or a minimally invasive procedure. The primary difference between the two procedures is the size of the incision. The procedure begins with the doctor administering local anesthesia, though in certain cases, general anesthesia is also administered.
An incision is then made along the hip and the muscles that are connected to the thigh bone are shifted, so that the hip joint is exposed.

An equipment is then used to remove the ball socket of the joint by cutting the thighbone.

The artificial joint is then fixed to the thighbone and it is allowed to adhere properly.

Once the joint is fixed, the ball of the thighbone is then put in the hip socket.

The fluids from the incision area are then allowed to drain.

The hip muscles are then put in place and the incision is closed.
Post -surgery-
After the surgery, the recovery stage begins. The period of hospital stay post-surgery usually lasts for 4-6 days. A drainage tube is attached to the bladder to get rid of waste products from the body. Physical therapy begins immediately after the surgery and you will be able to walk after a few days with walking aids. The physical therapy continues for a few months after the surgery.
After care-
It is advised to avoid activities that involve twisting your leg for at least half a year. You should also avoid crossing the leg along the mid portion of your body. Your physiotherapist will provide you with exercises that aid to help you recover. Avoid climbing stairs and sit on chairs that have strong back support.
Get your x ray of spine done. For timebeing you can try homoeopathic Medicine called as rhustox 200 4 pills 8 am 9 am 10 am daily for 30 days.
1
person found this helpful
View All Feed
Near By Clinics
4.4
(

11

ratings)
Mumbai Central, Mumbai,
Mumbai
View Clinic