About
Our entire team is dedicated to providing you with the personalized, gentle care that you deserve. All our staff is dedicated to your comfort and prompt attention as well.
...more
Our entire team is dedicated to providing you with the personalized, gentle care that you deserve. All our staff is dedicated to your comfort and prompt attention as well.
More about Advanced Skin and Hair Clinic
Advanced Skin and Hair Clinic is known for housing experienced Dermatologists. Dr. Saurabh Shah, a well-reputed Dermatologist, practices in Mumbai. Visit this medical health centre for Dermatologists recommended by 67 patients.
Timings
Location
Navjivan Society,Building No.2,1st Floor,Tardeo Mumbai, Landmark : Opposite Guilder Lane, Mumbai
Tardeo
Mumbai,
Maharashtra
-
400008

Get Directions
Doctor in Advanced Skin and Hair Clinic
MBBS, MD - (Dermatology & STD), DNB - Dermatology & Venereology
Dermatologist
Services
Submit Feedback
Submit a review for Advanced Skin and Hair Clinic
Your feedback matters!
Write a Review
Feed
Nothing posted by this doctor yet. Here are some posts by similar doctors.
Shared today • Featured Tip

MD - Dermatology, MBBS, DNB (Dermatology)
Are you experiencing skin itchiness and development of dry, scaly rashes on your skin? This indicates you have eczema, which is a group of skin diseases occurring due to the inflammation and irritation of skin. Atopic dermatitis is the most common form of eczema. The disease can be controlled if proper treatment is undertaken.

Symptoms
Itchy skin is the most common symptom of eczema. In some cases, the itching starts before the development of the rash. The rash appears most commonly on the back of the knees, face, hands, wrists and feet. The affected areas become dry and thickened and in people with a fair complexion, the areas may turn reddish initially and then become brown.

Causes
The specific cause of eczema is yet to be determined. However, the condition is associated with an overactive response by the immune system to an external irritant. This response leads to eczema. The condition is more common in people who have a family history of allergies or asthma.

Treatment
As the condition turns the skin dry and itchy, certain creams and lotions are recommended to be used in order to keep the skin moist. You should apply these products when your skin is damp, ideally after taking a shower. This helps the skin in retaining moisture. You can use a cold compress to ease the itching.
Several creams such as hydrocortisone cream and ointments which contain corticosteroids are prescribed in order to reduce inflammation.
In case the affected area becomes infected, antibiotics should be taken to eliminate the infection-causing bacteria.
Antihistamines are used for reducing the severity of the itching.
Prevention of Eczema Flare-ups
Moisturize your skin frequently
Avoid sudden changes in humidity or temperature
Try to reduce stress
Avoid starchy material
Avoid soaps, detergents and solvents, which are harsh
Be aware of food items which trigger eczema flare-ups
It is recommended for you to consult a dermatologist if you experience any symptom of eczema. This will help you with a quick diagnosis so that you can start the treatment without further worsening of the symptoms.
1
person found this helpful
Shared today • Featured Tip

MBBS, MD - Dermatology , Venereology & Leprosy
A tattoo has a strong emotional association with the person having it. Commonly it is the loved ones name, idols, quotes or just anything that a person feels connected to. However, over time, it may happen that the tattoo may not hold the same relevance as it used to once upon a time. It could also lose the esthetic appeal it once held. Whatever the reason, the tattoo needs to go. While tattoos were considered something permanent, there are now ways to remove it.
While the earlier methods were crude including removing the tattooed skin and grafting new skin, sanding the area, or dermabrasion; but today with the use of laser, the process has become much simpler and convenient. Laser is now the most widely used method of removing the tattoo.
A thorough evaluation to see the extent of the tattoo, in terms of depth, size and colors, is done before planning its removal. The type, strength and sessions of lasers will depend on these factors.
During the removal, the tattooed area is focused with a handheld device that emits laser light of the desired frequency and strength. This removes the colored pigments of the tattoo without affecting the surrounding skin. Different wavelengths of light are used to remove different pigments, which get broken down. These pigments are then washed out from the body as wastes.
Depending on the size and colors used in the tattoo, more than one sitting may be required. For large ones, up to 6 to 8 months may be required for complete removal. A minimum of 4 weeks gap is required between two sittings, allowing sufficient time for the skin to heal.
Professional vs Amateur Tattoos-
Professional applied tattoos penetrate deeper into the skin at uniform levels which can make it easier to treat, but not always, as the ink is usually more dense. Amateur tattoos are often applied with an uneven hand which can make the removal challenging but overall they are easier to remove.
Risks and Side Effects:
There are a handful of symptoms you might see post-treatment. Among them are blisters, swelling, raising of the tattoo, pinpoint bleeding, redness, and/or temporary darkening. Not to worry, though. These are common and usually subside within one to two weeks. If they don't, talk to your doctor.
The way getting tattoo caused some pain, the removal will also cause some pain. Topical or local anaesthesia is used to make it comfortable.

Not just the tattoo pigment but also some of the natural skin pigment is lost, so the skin can become lighter or darker than the surrounding skin.

In some cases, there could be some scarring. The scar will get better and can be treated after tattoo laser sessions.
So, if you thought a tattoo is forever, it is not so. Go ahead and plan for its removal, of course after understanding what it entails. If there is any tattoo on your body which you no longer like, meet your dermatologist for consultation and then laser to make that undesired ink fade!!
1
person found this helpful
Shared yesterday • Featured Tip

MBBS, Diploma in Venerology & Dermatology (DVD), DDV, MD - Dermatology , Venereology & Leprosy
Acne is a teenager's biggest worry. However, it can occur at any age. Acne or Acne vulgaris occurs when oil, dead skin or bacteria block the pores on your skin. Though it is not dangerous, acne can be embarrassing and can leave scars on your skin. Severe acne can also be quite painful.
Pimples in the form of black heads and white heads are the main symptoms of acne. These can usually be seen on the face, back, chest, shoulders and neck of acne patients. Apart from these, painful lumps under the surface of the skin and red raised bumps can also be found on the skin of acne patients.
Acne can be triggered by a number of factors. Here are some of the common triggers for acne.
Genetics: If one or both parents have acne, their children have high chances of suffering from it as well. Genes influence the sensitivity of your skin towards hormones such as androgens and progesterone that trigger acne. They also influence the production of anti inflammatory chemicals in the skin and skin's response to bacteria.
Medication: Acne is one of the side effects to a few types of medication such as corticosteroids and anticonvulsants. However, this is not seen very often. On the other hand, drugs that contain hormones such as androgenic steroids almost always cause an acne breakout.
Treatment for acne depends on the severity of the condition and its persistence. Mild cases can be easily treated with over the counter medication but if your acne is severe and not affected by these medications, it best to consult a dermatologist.
1
person found this helpful
Shared yesterday • Featured Tip

Hair weaving is a procedure of hair addition to the scalp through synthetic hair, braiding or weaving. This process is also known as hair integration. The hair strands are woven to the root so that natural hair grow out of the scalp. To be more precise, it is a procedure through which artificial human hairs are mixed with a person's natural hair to give an illusion of long and thick hair strands. Any part of the hair can be weaved or woven. Although a complex technique, hair weaving when done by professionals, can prove to be a rewarding procedure for many.
Who is suitable for this procedure?
This procedure can be performed on any individual irrespective of any sex and body color. Folks who are suffering from a critical condition such as carcinoma, high blood pressure, kidney diseases should refrain from this procedure. The type of hair that can be grown through this technique include straight, curly, soft and wavy.
Hair weaving technique:
While there are a lot of hair weaving techniques, the one that is most popular is sewing hairs on the artificial scalp. The fact that no surgery is involved and there is no involvement of any medication, makes it a force to reckon with. Flexibility and adaptability are another advantages of this procedure. The hair can be combed, oiled, shampooed without harming the scalp.
What is hair bonding?
Hair bonding is a non-surgical procedure of hair replacement. It involves shaving off the bald region of the scalp. This is followed by appending silicon bond on the scalp. A person can wash, comb, oil or shampoo the hair without any apprehension of hurting the scalp. Since silicon soft bond is utilized in this process, it is also referred to as hair silicon bonding.
What are some of the advantages of hair bonding?
This is one of the low-cost procedures that provides flexibility to a person. Snug is used for this procedure. Apart from being a medically approved procedure, this can ensure a 100 percent outward flow of the hair strands. The volume of hair that can be grown with this procedure has no bounds. A patient can grow any type of hair or formulate any type of style that he wishes to achieve. The procedure is applicable or both male and female.
Things to keep in mind for hair bonding:
This procedure requires monthly maintenance of the hair and can be time-consuming. Serum needs to be employed in the hair that is being fixed to the scalp. This procedure also requires a person to maintain the hair oil. For instance, timely use of oil, shampoo etc are a must.
Therefore, before you decide to go for any one of the techniques do consult a specialist and only get it done through a professional.
1
person found this helpful
Shared yesterday • Featured Tip

MBBS, MD - Dermatology , Venereology & Leprosy
When your nail grows into the layer of skin around it, you develop ingrown fingernails- a rather painful and uncomfortable condition. Some of the most common causes of ingrown fingernails are improper trimming, nailbiting, fungal infection, excessive slow or fast growth and fungal infection.
Treating an ingrown fingernail
Hydrogen Peroxide or H2O2 is a superb disinfectant which can effectively heal an ingrown fingernail. Get 35% food grade H2O2- take 2 tablespoons of it and dilute it with half a bucket of water. Now dip your affected fingernail in this solution for 15-20 minutes. The hydrogen peroxide treatment is considered the most effective treatment for ingrown nails since it not only makes the skin around the affected area soft, but also helps to allay the pain and infection. Make sure to dry your nail properly after the soak.
Tea tree oil is an essential oil which works wonders against cases of infection. The antifungal and antibacterial properties of tea tree oil make it a very effective remedy against ingrown fingernails. Add a few drops of tea tree oil into lukewarm water and soak the fingernail for 15-20 minutes at least 2-3 times a day. You can also take about 4 drops of tea tree oil and mix it with one tablespoon of olive oil and massage the affected site gently.
The absorption of oil into the infected area would make the surrounding skin soft and give you prompt relief.
1
person found this helpful
Shared yesterday • Featured Tip
Alopecia areata is a recurrent non-scarring type of hair loss from some or all areas of the body and it can manifest in different patterns. It occurs when the immune system mistakenly attacks hair follicles where hair growth begins. Thus, it is a type of systemic autoimmune disorder in which the body attacks its anagen hair follicles and suppresses or stops hair growth. Alopecia areata is a fairly common skin disorder, and about 1% of the population is affected at any given time.
Causes
Heredity
Drugs
Systemic illness
Hormonal cause - High level of male hormones (both in men and women)
Signs and Symptoms
Although alopecia areata is often asymptomatic, approximately 14% of the patients experience pruritus and burning sensation in the affected area. The condition is usually localized when it first appears, as follows:
Single patch - 80%
Two patches - 2.5%
Multiple patches - 7.7%
Role of Homoeopathy in Alopecia Areata
Homoeopathic treatment for alopecia is very effective. After homoeopathic treatment, the process of baldness stops, and new hair growth begins. Homeopathic treatment for alopecia areata involves stimulating the immune system. Once alopecia is treated with homeopathy, the chances of the problem occurring again are also highly reduced. Many homeopathic medicines are effective in the treatment of alopecia, but one needs to go for constitutional analysis before any prescription is made. The homeopathic approach towards management of alopecia is holistic, which takes into account the patient's physical symptoms along with their mental and genetic makeup. It finds out the root cause of alopecia and aids in a cure.
Hair loss due to any mental and physical stress can be well-treated by proper homeopathic treatment, as medicines have a good impact on the psychological and physiological level. Thus, it helps maintain a healthy mental condition and a healthy balance of stress hormones, which have a bad impact on the hair follicles.Many other drugs have strong side-effects on the body, including hair follicles. They destroy the healthy atmosphere of the hair follicles and cause massive immature hair loss. Homeopathy neutralizes the toxic effects of the strong chemical drugs and also helps accelerate the body's auto detoxification process. The homeopathic treatment not only checks the hair loss ailment but also treats the person as a whole. In addition to homeopathic treatment, a healthy nutrition habit is also highly required for a healthy hair and hair follicle.
A low-protein and iron-deficient diet can make the hair weak and thin. Therefore, a well-balanced natural diet is strongly advisable for healthy hair. Although homeopathic medicines, such as Phosphorus, Baryta carb, Lycopodium, and Silicea, have excellent results, it is advisable to go for constitutional treatment for permanent cure.
1
person found this helpful
Asked for female, 25 years old from Jorhat

MD Hom., Certificate in Food and Nutrition, BHMS, Diploma In Yoga, PGDM
For skin problems, we need to see the case to come to any conclusion. Without visualizing the condition, it is difficult to come to any conclusion regarding skin disease. So if possible, do visit the clinic or book an online appointment for the treatment. Fungal infection usually occurs recurrently, so the type of infection needs to be analysed. It may be either allergic, fungal, urticaria, eczema, psoriasis, lupus or any other disease. For this, you need to take proper homeopathic treatment along with maintaining of hygienic conditions.
1
person found this helpful
Shared yesterday • Featured Tip

FCPS (SKIN & VD), MD (Skin & VD), DDV (SKIN &VD), MBBS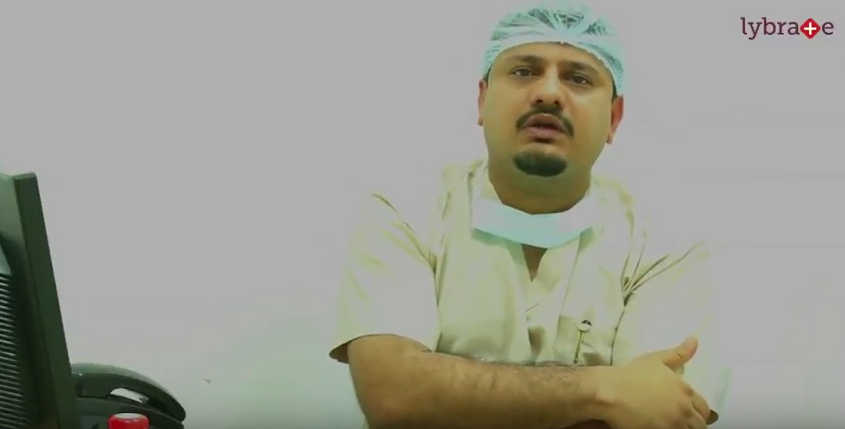 934
people found this helpful
View All Feed
Near By Clinics