About
We like to think that we are an extraordinary practice that is all about you - your potential, your comfort, your health, and your individuality. You are important to us and we strive to ...
...more
We like to think that we are an extraordinary practice that is all about you - your potential, your comfort, your health, and your individuality. You are important to us and we strive to help you in every and any way that we can.
More about Abhyankar Hospital
Abhyankar Hospital is known for housing experienced Dermatologists. Dr. Nimesh D Mehta, a well-reputed Dermatologist, practices in Mumbai. Visit this medical health centre for Dermatologists recommended by 96 patients.
Timings
Location
Saraswati Sadan, Near Ayurvedic College, Opposite To Ashray Hotel, Sion East, Mumbai
Sion East
Mumbai,
Maharashtra
-
400016

Get Directions
Doctor in Abhyankar Hospital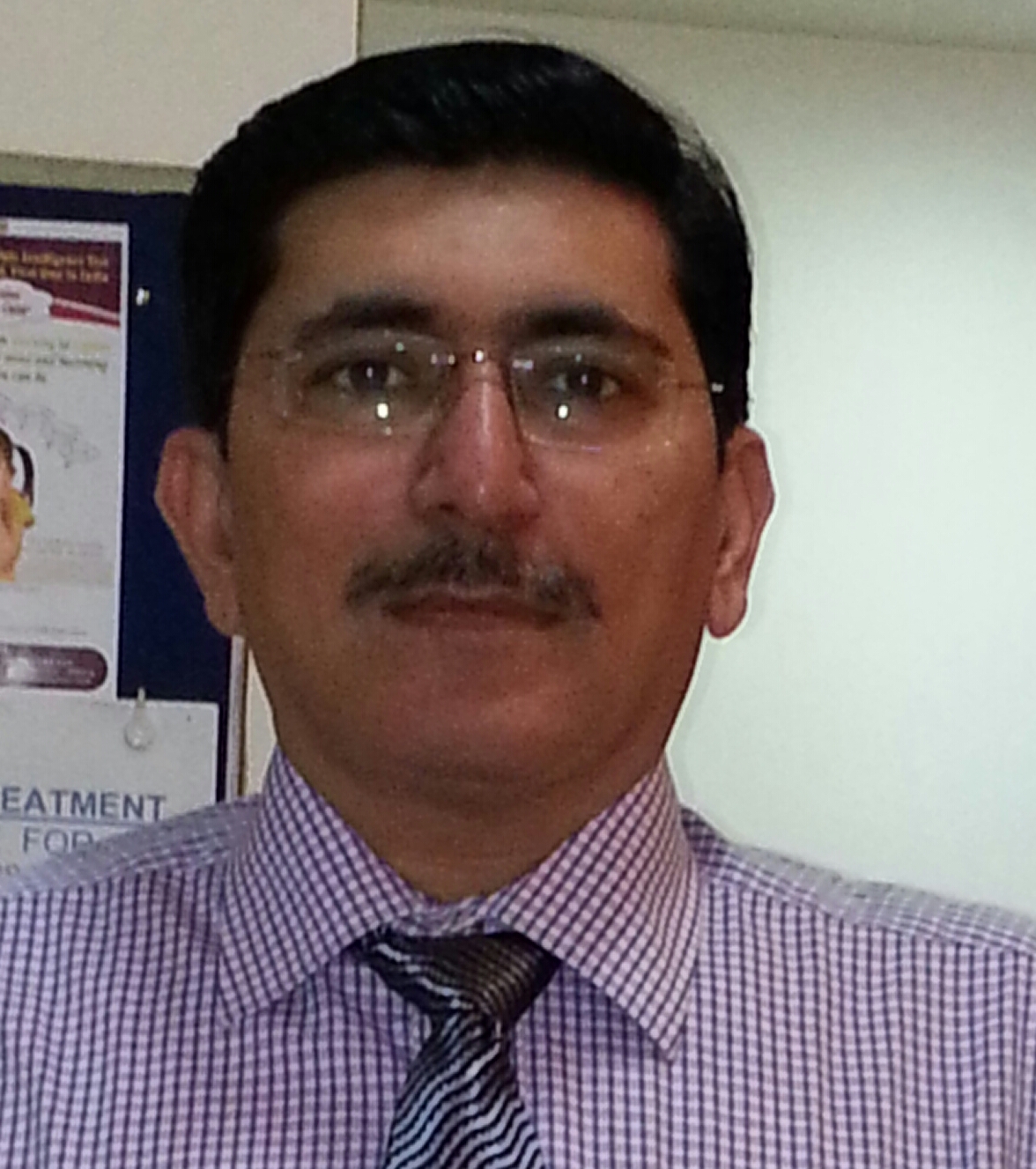 MD, D.V.D, MBBS
Dermatologist
Book appointment and get ₹125 LybrateCash (Lybrate Wallet) after your visit
Health Packages
Services
Submit Feedback
Submit a review for Abhyankar Hospital
Your feedback matters!
Write a Review
Patient Review Highlights
"Prompt"
1 review
"Thorough"
1 review
"Practical"
1 review
"knowledgeable"
1 review
"Sensible"
1 review
"Very helpful"
1 review
"Inspiring"
1 review
Reviews
Chetan Badani
Oct 7, 2018
Satisfactory
Feed
Shared 4 days ago • Featured Tip
Acne is a serious skin condition, and while for some it is just a problem during the teenage years, for others, it can continue well into adolescence and in later years too. On the other hand, people are getting more conscious about their appearance. This has pushed more people wanting, not only to get rid of acne but also remove the scars permanently. Deciding on a treatment option for acne, however, should take into account some factors. The first is to understand the types of acne, as below.
Most teenagers have what is known as comedonal acne. This involves blackheads and whiteheads and is often due to excessive production of sebum. This often is associated with hormonal changes and fades away as the person crosses the teenage years. The chin, cheeks, and nose are most commonly affected.
The next type is the inflammatory, where the sebum is collected under the skin, and there is reddening of the skin.
Cystic acne is the more severe form and is often filled with pus and can break open, leading to infection. They are not only painful but are also reddened.
Treatment option: This is decided by the type of acne and other factors as discussed below.
For simple acne, known as acne vulgaris, topical creams are quite effective. These unblock the pores through which sebum can flow out and thereby prevent acne formation.
A topical retinoid cream is also given so that the required nutrition reaches the underlying skin layers.
In cases where there is inflammation too, antibiotics are required. These antibiotics kill the bacteria that collect around the pores but also help with the inflammation.
In women where the acne has a strong menstrual connection, oral contraceptives are used. There are specialized hormonal pills that combine male and female hormones and stabilize hormonal fluctuations. However, these should not be taken by smokers.
Isotretinoin is another strong anti-acne drug that can cure severe forms of cystic acne. It produces severe side effects like colitis, inflammatory bowel disease, depression, etc., and so should be reserved and used only under proper supervision.
This is useful in reducing the activity of the oil glands and so in a matter of a few months, acne is reduced. Cost is, of course, a deciding factor.
This procedure combines vacuum with broadband light and is useful in treating severe inflammatory and cystic forms of acne. It cleanses the pore, removes excess oil, kills bacteria, and reduces the overall activity level in the glands.
Other things to also consider are food habits, adequate hydration, frequent cleaning, skin care products, etc. The type of treatment would also depend on the skin type, age, and how cosmetically concerned the person is.
3079
people found this helpful
Shared 2 months ago • Featured Tip
Botox is one of the evolving beauty treatments in the recent times. It has gained massive popularity due to its incredible results. Almost every individual undergoing Botox treatment observes appreciating the changes in their most prominent facial features.

What to do before Botox treatment?
One of the crucial steps to do before opting for a Botox treatment is to research for the best doctor who is specialized with the Botox treatments. This will help you to achieve the results you are aiming from the respective treatment.
Be transparent about any allergies or earlier skin disorders you had earlier with your doctor. This provides a scenario of keeping a realistic expectation based on your case type.
Ask your doctor regarding your doubts related to the treatment. If you are worried about some side effects you got to know from someone, then it is recommended that you discuss the same with your doctor.
What to do during Botox treatment?
Keep your skin natural. Make sure that you clean your skin thoroughly right before the commencement of the procedure.
Stay relaxed during the treatment. This is one of the most essential do's for the success of the Botox treatment. If you stay calm, then you will find that just within a few seconds the Botox is injected.
What to do after Botox treatment?
Keep your hands away from the place where Botox is injected. This ensures that it does not spread throughout the face.
Keep the workouts light. You can exercise after Botox treatment but avoid the moderate and light intensity ones.
Avoid visits to the parlors for facial treatment or chemical treatments. You can later choose for natural ways to clean your face without applying much pressure to your face.
Don'ts for Botox treatment:
If you are a regular alcohol drinker or addicted to drinking alcohol quite often, then you need to start avoiding it to get the desired results from the Botox treatment.
Make sure that you do not keep very high expectations for your Botox treatment. Talk to your doctor before setting any targets in your mind. This will help you to be satisfied and happy with the ultimate results.
Avoid using suggestions of other individuals on your face right after the completion of the Botox treatment. If you have any queries, then talk only to your doctor.
Thus, Botox treatment is a beneficial procedure to reduce your worry about aging less. You just need to follow those mentioned above do's, and dont's to ensure successful completion and achievement of the results of Botox treatment. In case you have a concern or query you can always consult an expert & get answers to your questions!
2908
people found this helpful
Shared 6 months ago • Featured Tip
As per the American Osteopathic College of Dermatology, an estimated 10 percent of individuals encounter keloid scarring every year. While women and men are equally prone to have keloid scars, people with darker skin tone are more likely to experience keloids.
What are keloids and why do they occur?
Keloid is widely recognized as keloid scar or keloid disorder. It is caused when the fibrous tissues also known as scar tissues are injured. In specific instances, the scar tissues grow in excess, and they form a hard and smooth growth, which is known as keloid, which could be bigger than the actual wound. They are customarily found in areas like the chest, cheeks, shoulder, and earlobes. Nonetheless, any part of the body could be affected by keloids. Though they do not pose a threat to health, they can be a cause of significant cosmetic concerns. Another factor why they occur is in the case of overgrowth of the scar tissue that develops over the period of weeks.
Are keloids a cause for concern?
Keloids are often itchy and discomforting. Keloids often cause a major cosmetic concern as they are large and easily spotted. Due to this, several patients encounter stress as they become conscious. Exposure to sun must be avoided in case of keloids as the tanning of the affected area may darken the keloid scar and become more prominent. The response of the treatment for keloids depends majorly upon the anatomical location of the scar. An extremely itchy keloid can be quite distracting. Many patients are skeptical of getting treatment as it may leave a permanent scar.
Common Treatment options for Keloids
Laser: The pulsed-dye laser can be helpful in flattening keloids and making them appear less red and intense. The treatment is considered as safe and is almost painless, but many treatment sessions may be required. These may be expensive, as insurance plans do not usually cover laser treatments.
Cryotherapy: This is a method in which the keloid is frozen with the help of liquid nitrogen to flatten the keloid. However, it may result in lightening or darkening of the affected area.
Radiation: Radiation is considered as a safe and effective option by several doctors for the treatment of keloids.
Silicone gel or sheeting: In this method, a sheet of silicone gel has to be worn continuously for months in order to treat the affected area. The outcomes of this treatment may vary. Some doctors claim relative success with compression dressings composed of materials that are not silicone.
Surgery: Treating keloids by surgery may prove to be risky as it may activate the development of a more prominent keloid. Some operations have been successful by applying compression or injecting steroids to the wound after the keloid has been treated. Superficial radiation treatment post-surgical procedure has also been considered to be helpful.
A condition that poses no threat to your health, and is purely of cosmetic concern, Keloids do have several treatment options providing the expected results. In case you have a concern or query you can always consult an expert & get answers to your questions!
2562
people found this helpful
Shared 6 months ago • Featured Tip
Excessive hair growth can be extremely unpleasant and lead to a host of cosmetic problems. One can experience this growth on the face, hands, legs, underarms, bikini line, or neck, but regardless for the place, we are always on a lookout for options to get rid of them. The glowing, smooth skin that stares at us from hoardings has changed the trends, and with advances in medical technology, this is possible too. It is not only reserved for page 3 celebrities or models and movie stars. While there are various options available for hair removal, most prefer laser, and of course, with very valid reasons.
Read on to know five reasons why laser is preferred over other hair removal techniques.
Painless: Only those who have gone through the ordeal of waxing know how painful it is. Whether it is cold or hot wax, having it applied on the skin and then having the hair pulled out is definitely not-a-very-pleasant experience. While it is dreaded, it also is an option to get rid of unwanted hair. So, when laser is available, it definitely sounds like a painless dream. And what more, when you wake up, you have smooth, glowing skin free of the unwanted hair growth.
More natural compared to other methods: Waxing pulls out the hair that is seen above the skin. While shaving leaves follicles behind but the laser works differently. It gets to the follicular level and destroys these follicles, which are responsible for the hair growth in the first place. This makes it a more natural and better way to get rid of unwanted hair, than just removing what is visible to the naked eye.
Longer-lasting: After a round of waxing, most women start wondering when the small spikes of hair start appearing again. The same happens with shaving too. With laser, this re-growth takes some time and so it is almost a few weeks before the hair starts growing back. Because they act on the follicles, it will take a while for new follicles to form, which can again grow hair. Laser sessions are always repeated, as the intention is to get rid of all follicles so that hair reduction is permanent. In women who do not have too much hair, they can go up to months without having to go for a repeat session.
Cost-effective: Whether it is the hair removal creams or the regular waxing, laser works out more cost-effective than the other techniques in the long run.
Hair treatment in between sessions: With shaving and threading, you have to wait for hair growth before going for the next session. With laser, that is no issue at all. Go ahead with the next session, even when there is no hair growth. For women who are worried about skin changes with the weather, the treatment can start in winter and end by summer, thereby reducing exposure to the sun.
In case you have a concern or query you can always consult an expert & get answers to your questions!
2564
people found this helpful
Shared 8 months ago • Featured Tip
Eczema is a common skin problem that appears as red, raised rashes on the skin, commonly the face, neck, elbows, hands, and feet. Considered as an allergic response, it is often seen in people who have a predisposition to other allergies like asthma, hay fever, hives, etc.
The good news is that these have identified patterns, and there are things that can be easily done which can prevent flare-ups.
Reduce soap: Soaps are known to dry the skin up and irritate the skin, so eczema flare-up is common in those who love to lather themselves up. If possible, switch to soap or body wash that contains moisturizer as reduce the bacterial load on the skin. People who live in hot and humid locations, such as Mumbai it is important that they cleanse their face completely, else it can lead eczema eruption.
Moisturize: Keep a moisturizer handy at all times. Eczema is common when the skin is dry, so keep applying moisturizer at regular intervals and keep eczema at bay. Make it a habit to apply moisturizer soon after the bath. The moist skin soaks it in nicely and provides maximum benefit when applied this way.
Avoid artificial fragrances: While deodorants and skin care creams which contain fragrances smell appealing, they also cause irritation and are harsh on the skin. This exacerbates eczema, and so avoiding these products is advised.
Know your trigger: This could be anything from a dishwasher liquid to a bath soap or a deodorant to some plant in your garden. Over a period of time, you will be able to identify the trigger, and avoid it so that eczema does not flare up. Remember, it is a type of allergy after all.
Detergents for washing clothes: Using milder detergents, especially for undergarments, greatly helps. Also, wash these twice to get rid of all the soap. Avoid fabric softeners as they are fragrant and can cause irritation.
Avoid hot baths: While a hot bath at the end of a long day sounds very relaxing, it also leaves your skin dry. This can worsen the condition of eczema. Add to this the irritation from your bedspread and pillow covers. Unless you have the habit of applying copious amounts of moisturizer before going to sleep.
Cover up your hands and face: When possible, use gloves and a mask especially when washing dishes and using laundry detergents. This way, you can prevent dryness and irritation of the skin on the hands and prevent eczema.
Soak it in the tub: When you stay for about 20 minutes in a tub (no hot water though, but lukewarm), the skin absorbs moisture which prevents it from drying. This greatly helps prevent eczema.
Cut down stress: Like any allergy, eczema acts up when stressed, so manage it. There is no point stressing anyways!
In case you have a concern or query you can always consult an expert & get answers to your questions!
2635
people found this helpful
Shared 10 months ago • Featured Tip
As winters have started, the demand for improving the skin texture and natural glow has also increased. This leads to the increase in the need for the utilization of the chemical peel treatment in the recent times. It is one of the recommended ways of treating dead cells of the skin as well as exfoliating the skin in the best way. You know that after every skin treatment, our skin needs rest and proper care to recover successfully to showcase the best results of the respective treatment. The same is in the case of the chemical peel treatment.

Here are some of the most effective tips to care for your skin after a chemical peel treatment:
Avoid any other skin treatment: This is the first and foremost tip to ensure that your chemical peel treatment proves to be advantageous for improving your skin tone and quality. If you opt for some other skin treatment just after the chemical peel treatment, then it might lead to allergies or undesired results on the skin of the individual.
Wear makeup after a break: If you have just got yourself a chemical peel treatment, then make sure that you don't put on makeup for at least 4-5 hours after the procedure. This will help you to prevent the formation of clogged pores after the treatment. It will help you to keep your skin fresh and sound. Also, you will no longer face any skin problems due to the application of makeup.
Cleanse well: Yes! Wash your wash thoroughly after the chemical peel treatment. Not only your skin will get cleaner, but you will also feel fresh right after washing your face. Just make sure not to use any harsh or chemical based products for the cleansing of the face.
Stop pricking your skin: Keep your hands away from your skin. Let it breathe. Avoid touching your skin again and again.
Stay away from direct sunlight: Make sure that you do not expose your skin to direct sunlight. Take precautions with the help of sunscreen lotions on a regular basis. Always consult your doctor before applying any product after the treatment.
Avoid swimming for a day or two: Yes, you heard that right! If you have just undergone a chemical peel treatment, then you need to take care of avoiding your swimming sessions for a day or two. This will help you to avoid coming into contact with the chlorine present in the water. The chlorine when comes in direct contact with the treated skin leads to irritation of the sensitive skin.
Stay away from moisturizer: You will feel that your skin has become dry after your skin is treated with the chemical peel procedure. But don't try to apply moisturizer on the skin to cure dryness. Just leave your skin in an open atmosphere.
Avoid steam bath: Make sure you do not go for steam baths after the treatment. This will prevent any possible sensitivity of your skin.
Avoid excessive exercise: For a few days, avoid rigorous workout at the gym and let your skin rest.
Take care of your skin based on the type of chemical peel: There are different types of chemical peels available in today's time. So, ask your doctor regarding the one used in your treatment and take precautions with care accordingly.
In case you have a concern or query you can always consult an expert & get answers to your questions!
2540
people found this helpful
Shared 1 year ago • Featured Tip
Are you suffering from hair loss? Don't just blame your genes for that. A plethora of reasons ranging from hormonal imbalance to thyroid or nutritional deficiency can lead to hair loss. Hair fall and baldness can hamper your self-confidence and push you to a pessimistic and gloomy world of hopelessness. Your hair is the x-factor that influences your personality and sets you apart from others. But, what should you do to tackle hair loss and boost hair growth? Well, there are several ways to get rid of this problem. There are several home based remedies to stop hair fall and enhance growth of hair. Some of these remedies have been listed below:
Fenugreek: You might be surprised to know that the seeds of fenugreek contain hormone antecedents. These help in repair of hair follicles. The seeds are also rich in nicotinic acid that promotes growth of hair. Fenugreek seeds should be soaked in water overnight and then make a paste by grinding them. This paste should be applied on the scalp and left for about 30 minutes. The paste should then be rinsed off with only water, avoid application of shampoo or any other cleaning agent.
Aloe Vera: It is a very useful home remedy in tackling issues related to the hair. It helps in maintain and restoring the pH balance of the scalp. It has a slightly alkaline property. Gel formed out of aloe vera is also helpful in getting rid of dandruff. The gel should be applied to the scalp for 45 minutes and then washed with water. This treatment must be followed for at least twice or thrice a week for best results.
Oil massage: Insufficient supply of nutrients to the hair can lead to loss of hair. Therefore, it is always a wise idea to massage the scalp with hot oil to provide enough nutrients to the scalp and improve the flow of blood in the head. It is usually recommended to massage the scalp and hair strands with oil rich in vitamin E, such as olive oil, coconut oil or almond oil for 45 minutes. Thereafter, you can wash away the excess oil by applying shampoo.
Coconut milk: It is rich in fats and proteins. It helps in the growth of hair and prevents loss. For best results, grind the coconut pulp to get milk out of it and then apply it to the scalp and hairs. Leave the milk for over 30 minutes and then wash it off with shampoo for preventing thinning of hairs.
Diet plan: You need to take care of your diet first in order to add volume to your hairs. Include vegetables rich in iodine like nori, dulse, kombu and wakame in your meals. Iodine helps in proper functioning of the thyroid gland and quite essential for healthy hair. Fatty acids are also essential for hair growth. It is advised to consume adequate amounts of nuts, fish and avocados for healthy hairs.
Lifestyle Changes-
Along with a healthy hair diet, it is important that you exercise properly as it will ensure that there is proper blood flow to your scalp and will help in the growth of hair.
Treat your hair delicately. Avoid unnecessary brushing, combing or handling. Use a soft, round bristles brush.
Have a weekly scalp massage to provide stimulation to the hair follicles.
Have regular trims to eliminate split ends and allow the hair to look and feel healthier.
Get plenty of rest and sleep to allow your body to grow hair.
Avoid Stress as it is the major cause of hair loss.
If you wish to discuss any specific problem, you can consult a dermatologist.
3180
people found this helpful
Shared 1 year ago • Featured Tip
Stretch marks are white marks, which are caused due to distension of the skin. These appear on the skin as stubborn lines. The most common cause of stretch marks in women is pregnancy, and otherwise they may also appear on abdomen, thighs and limbs due to gaining or losing weight too quickly.
Causes of stretch marks:
Stretch marks appear when the skin suddenly expands due to which the skin loses its elasticity by stretching too much in a short time frame. This causes white, ugly lines on the skin. These are very difficult to tackle or remove unless you make some efforts to do so.
Home Remedies For Stretch Marks Removal:
Here are some natural ways, which can improve the appearance of the stretched skin a lot, and can fade out stretch marks over time.
Applying castor oil on stretch marks and massaging for some 5 to 10 minutes help. After the massage, you should immediately wrap the area in a soft cloth and then apply hot-water bag or a hot pad on the skin over the cloth. Daily treatment for a month reduces stretch marks a lot.
Daily massaging of the skin lightly with pure Aloe Vera gel, and then rinsing it with lukewarm water also gives good results.
Apply egg whites on the area and leave them to dry. Then wash it with cold water. You should repeat this for at least 2 weeks.
Use either pure lemon juice or a mixture of equal amounts of lemon and cucumber juice and apply the juice on the affected skin. Leave it for 10 minutes and then wash it with lukewarm water.
Use sugar with a little almond oil and few drops of lemon juice to make a mixture. Use this everyday on skin to exfoliate the skin while bathing to see visibly lighter stretch marks.
Potato juice is a good stretch marks remover. You should use this juice on skin daily before bathing and leave for some time.
Daily massage with warm olive oil is a great remedy for the stretch marks.
Drink a lot of water. As long as you keep your skin hydrated, you will find all other methods working great on the skin.
Medical Treatment for Removing Stretch Marks:
Laser Stretch Mark Removal: During a laser stretch mark removal procedure, a beam of light removes thin layers of skin around the stretch marks. Instead of burning or cutting the affected skin areas like other lasers, it uses high-energy ultraviolet laser light to disrupt the molecular bonds in the skin tissue, which causes the tissue to disintegrate in a process known as ablation. Once laser stretch mark removal is complete, stretch marks will have disappeared, and a renewed, healthy appearance will result.
Benefits of Laser Stretch Mark Treatment: The most important benefit of laser stretch mark removal is its effectiveness. The treatment has a very high rate of patient satisfaction. It is also extremely safe; the excimer laser is precisely controlled, with little potential to cause injury.
Surgical Stretch Mark Removal: Surgical stretch mark removal is the only effective option for the complete and permanent elimination of stretch marks.
Other Stretch Mark Removal Treatments:
Chemical Peels: Chemical peels are most commonly used on the face to treat wrinkles and age spots, but they can be used on other areas of the body for stretch mark removal.
Microdermabrasion: Both microdermabrasion and chemical peels improve the appearance of stretch marks through the removal of the skin's top layers.
Blue Light Therapy: Although more widely used for acne treatment, blue light therapy is sometimes used to improve the appearance of stretch marks.
Because stretch mark removal is customized to the individual patient, consulting a cosmetic dermatologist specializing in stretch mark removal is the best way to get information on your specific case.
2885
people found this helpful
Shared 1 year ago • Featured Tip
At any point of time, only 90% of your hair is growing. The remaining 10% is resting and falls off after 2 to 3 months to make space for new hair follicles. Thus, while it is normal to shed a few strands of hair a day is normal, waking up to find multiple strands of hair on your pillow can be a nightmare for anyone.
Hair loss can be of many types and in order to treat it, you must first figure what type of hair loss you suffer from. Some of the main types of hair loss are:
Involutional alopecia: This type of hair loss affects people who are middle aged and older. In such cases, more and more hair follicles go into the resting phase after which they fall off. The hair that remains becomes shorter and brittle making it easier to break.
Telogen effluvium: Telogen effluvium is a temporary condition that causes changes in the hair follicle's growth cycle and puts a number of hair follicles into the resting phase simultaneously. This is often experienced after a stressful event like a severe illness, childbirth, stress or sudden weight loss, and can last for anywhere between a few weeks to a few months.
Male and female pattern baldness: For males, hair loss at the top of the scalp in an 'M' shape which gradually turns into a 'U' around the side of the head is a sign of pattern baldness. This condition makes hair follicle thinner, shorter and brittle and is triggered by genetic conditions. For women, this condition begins with hair loss at the crown and gradually progresses to complete baldness. Both male and female pattern baldness have very gradual hair loss and so you may not notice significant thinning until quite late.
Patchy hair loss: One of the most noticeable symptoms of this type of hair loss is one or two smooth, hairless spots. Apart from the scalp, it can also affect the eyebrows, arms, legs and facial hair. In most cases, this has a sudden onset and is temporary. However, when hair grows back in one bald spot, it may fall out from another. In some cases, the hair may not fall out but may break, leaving behind patches of extremely short hair.
Tinea capitis: This is a contagious fungal infection that affects the scalp of school-going children. It makes hair in certain patches or all over the scalp break off and triggers inflammation in the scalp. Pus-filled sores and a scaly scalp are other symptoms of this condition.
Trichotillomania: Hair fall can also be triggered if you twist or pull your own hair. This psychological disorder often affects children and causes hair loss by breakage. If you wish to discuss about any specific problem, you can consult a dermatologist.
2566
people found this helpful
Shared 1 year ago • Featured Tip
Pigmentation of the skin is a medical term to refer to the phenomenon of colouring. Our skin is made up of cells that produce a pigment known as melanin. The colour of the skin largely depends upon the production of melanin. If more melanin is produced, the skin looks darker and vice-versa. When the melanin producing cells are damaged due to long exposure to sunlight, pregnancy or any other disease, pigmentation of the skin takes place. When the skin gets darker, it is called hyperpigmentation and when the discolouration of the skin takes place or white patches are formed on the skin, it is called hypopigmentation.
Skin pigmentation can be tackled by certain home based remedies. Here are some of these remedies:
Milk and honey face pack: Milk is known to contain lactic acid. A mixture of milk and honey peels off the affected part of the skin. This makes the hyper-pigmented skin lighter in colour.
Vegetable juices: Some vegetables like tomatoes, cucumber and potato are effective in getting rid of the skin pigments. Cut slices of these vegetables and rub them over the affected parts. The juices from these vegetables lighten the pigmented part.
Avocado magic: It is advisable to peel off an avocado and apply its juice with honey over the affected area.
Add Vitamin E to your diet: Include foods rich in vitamin E in your meals. It helps in restoring the pigmented skin back to its normal form.
Face Mask: There are several face masks available that can work wonder in curing pigmentation of the skin. You can use face packs containing oatmeal, honey, sandalwood, turmeric powder, raw milk, and orange powder.
Sun screen: It is important to guard your skin from the ultraviolet rays. UV rays lead to pigmentation of the skin. So, apply a sunscreen lotion or cream before stepping out of your home.
Take up some exercise: A key to a healthy skin is a good lifestyle. One must exercise regularly to maintain proper blood circulation throughout the body. Proper flow of blood keeps the skin healthy and free from pigmentation.
Avoid consumption of alcohol and cigarettes: The consumption of alcohol and cigarettes leads to generation of toxins in our blood stream. This is harmful for our skin.
Cocoa butter: It has nourishing and de-tanning effects on the skin. Use a cream that contains cocoa butter extracts on daily basis.
Oil massage: Certain oils like olive and almond are good for treating damaged skin.
Below given are some of the common products used in medical treatment of hyperpigmentation:
IPL (Photofacial) - Treatment with intense pulsed light, or a Photofacial, is frequently recommended by doctors to treat hyperpigmentation.
Chemical peel - A TCA peel or deeper phenol peel are also used to treat hyperpigmentation.
Laser Peel - A variety of laser resurfacing treatments may be performed to reduce hyperpigmentation. CO2 lasers and fractional lasers are popular choices for skin resurfacing.
Topical skin lightening products - Products containing skin lightening ingredients, such as hydroquinone, retinoids, kojic acid, and Vitamin C are often used to reduce hyperpigmentation.
Medical treatment is combined with procedures to get faster results.
2722
people found this helpful
View All Feed
Near By Clinics