Personal Statement
Hello and thank you for visiting my Lybrate profile! I want to let you know that here at my office my staff and I will do our best to make you comfortable. I strongly believe in ethics; a...
...more
Hello and thank you for visiting my Lybrate profile! I want to let you know that here at my office my staff and I will do our best to make you comfortable. I strongly believe in ethics; as a health provider being ethical is not just a remembered value, but a strongly observed one.
More about Dr. Rajesh Gulia.
Dr. Rajesh Gulia is an experienced Urologist and specialist in genito- urinary surgery, based out of Mohali. He has more than 20 years of experience in Urology and Uro-Oncology. Dr. Rajesh Gulia is currently consulting at Kidney centre (C/O Mayo Hospital), Mohali. His past experiences are tremendous and his International experience in the field is widely acknowledged by his colleagues. Having got his MS in general Surgery from the prestigious AIIMS Delhi, he went on to get his MCh - Urology from the same institution. Dr. Rajesh Gulia was also a chief consultant before at the FORTIS hospital and at Mayo Hospital. Some of the services provided by the doctor are: Pediatric Urology, Urologic Oncology, Reconstructive Urology, Neurourology, Urinary Tract Infection (UTI), Andrology, Minimally Invasive Urology, Laparoscopy Urology, and Endourology. He holds professional memberships at the Urological Society of India (USI), EAU - Associação Europeia de Urologia and the Society of Gold Surgeons. Dr. Rajesh Gulia is one of the best urologists of the Mohali region and his accolades include the best urologist award for the year 2002 and the best endourologist for the year 2005. He has also received a gold medal in surgery for the year 1996. He is well versed in Hindi and English and his fees in his clinic are at INR 500. His appointments can be booked online.
Info
Education
MBBS MS DNB MNAMS NYAMS - AIIMS - 1992
Languages spoken
English
Hindi
Professional Memberships
USI IMA MNAMS ICC
Location
Book Clinic Appointment with Dr. Rajesh Gulia.
Sec 69 Mohali near Singh sahidan gurdwara

,

Mohali
Get Directions




Consult Online
Text Consult
Send multiple messages/attachments. Get first response within 6 hours.
7 days validity
•
₹300 online
Consult Now
Phone Consult
Schedule for your preferred date/time
15 minutes call duration
•
₹600 online
Consult Now
Services
Submit Feedback
Submit a review for Dr. Rajesh Gulia.
Your feedback matters!
Write a Review
Patient Review Highlights
"knowledgeable"
2 reviews
"Very helpful"
4 reviews
"Thorough"
1 review
"Well-reasoned"
1 review
"Caring"
1 review
"Professional"
1 review
Reviews
Martand
May 9, 2017
The overall outlook of the Rajesh Gulia was very nice. I was in too much pain because of gallstones, but even after consulting a number of doctors, I was not getting any relief. His treatment suited me the best and now I am fine. Everything was just spick and span in the Rajesh Gulia. He ensures that he gives enough time to each patient. Rajesh Gulia. has so much knowledge that for everything my family takes his reference. I was amazed that other doctors before him were not able to even diagnose my problem, but Rajesh Gulia. did it immediately and started the gallstones treatment for it.
Aneesh
Apr 16, 2017
Never thought I will suffer from something frequent urination like this. My previous experiences were not so good, but Dr Rajesh Gulia. has completely changed my opinion as he is very helpful and humble. It's been more than a year that I was experiencing frequent urination. All the staff members were very helpful. Over the period of time the frequent urination treatment has helped me a lot. I'am almost on the path to recovery, Thanks to my Rajesh Gulia. perfect advice.
Pinki
Oct 24, 2018
Great experience with a human touch. Very knowledgeable and best in his field.
Verified
Jun 4, 2017
Excellent and very experienced urologist.
Feed
Shared 1 year ago • Featured Tip
The tube transporting urine from the bladder out of the body is known as the urethra. Under normal circumstances, this tube is wide enough for urine to flow freely but in some cases, one or more section can get narrowed and restrict the flow of urine. This may be diagnosed as a urethral stricture. This length of this stricture can range from 1 cm to affecting the entire length of the urethra.
This is caused by scar tissue or inflammation of tissue in the urethra. While this is a common condition that affects men, it is rarely seen to affect women. An enlarged prostate, exposure to STDs like gonorrhoea or chlamydia, suffering from an infection that causes urethral inflammation and irritation or having had a catheter recently inserted can increase the risk of suffering from a urethral stricture. An injury or tumour located near the urethra can also cause this condition. Hence, preventing this condition is not always a possibility.
Common symptoms to look out for include:
Inability to urinate
Reduction in the flow of urine
Increased urge to urinate frequently
Pain while urinating
Swelling of the penis
Discharge from the urethra
Blood in the urine or semen
Dark urine
The bladder feeling gull even after urinating
A physical examination and tests that measure the rate of urine flow and chemical composition of the urine can help a doctor determine a diagnosis of urethral strictures. You may also need to undergo STD tests and a cystoscopy. An X-ray may also help locate the stricture. The treatment for this condition depends on the severity of the symptoms.
Non-surgical treatment for this condition involves using a dilator to widen the urethra. However, there is no guarantee the blockage will not recur at a later date. Alternatively, a permanent catheter may also be inserted.
There are two forms of surgical treatment for a urethral stricture.
Open urethroplasty: This involves removing the infected or scar tissue and restructuring the urethra. The results of this procedure depend on the size of the blockage. It is usually advised only in cases of long, severe strictures.
Urine flow diversion: In the case of a severe blockage and damage to the bladder, the doctor may advise rerouting the flow of urine to an abdominal opening. This process involves connecting the ureters to an incision in the abdomen with the help of part of the intestines. If you wish to discuss about any specific problem, you can consult a Urologist.
3605
people found this helpful
Shared 1 year ago • Featured Tip
Remove small kidney stones before they start damaging your kidneys.
2
people found this helpful
Shared 1 year ago • Featured Tip
10
people found this helpful
Shared 1 year ago • Featured Tip
A urinary tract infection can be painful and annoying. Most urinary tract infections affect the bladder and urethra, but it can also affect the kidneys and ureter. Women have a higher risk of suffering from this infection as compared to men. This is because women have a shorter urethra than men and hence the bacteria needs to travel a shorter distance to reach the bladder. Urinary tract infections can usually be treated easily with a course of antibiotics as long as they are detected in time. If not detected in time, it can affect the kidneys which make it a more serious problem. Hence, it becomes important to be able to recognise the signs of this infection.
Some of the symptoms to watch out for are:
A persistent urge to urinate but low volume of urine produced
A burning sensation while urinating
Cloudy urine
Blood in the urine which makes the urine appear red, pink or blackish
Strong smell of the urine
A urinary tract infection that affects the urethra is also known as urethritis. A burning sensation when urinating and discharge along with urine are the most prominent symptoms of this type of infection. When this infection affects the bladder it comes to be known as cystitis. Cystitis patients typically suffer from frequent and painful urination along with discomfort in the lower abdomen and pressure in the pelvic area. They may also notice blood in the urine.
Acute pyelonephritis refers to a urinary infection that affects the kidneys. In such cases, along with the typical symptoms, the patient may also experience high fever, nausea, shivering and pain in the upper back and sides of the abdomen.
This infection can affect a person at any age. Most women suffer from at least one bout of urinary tract infections in their lifetime. Some of the factors that increase the risk of suffering from this infection are:
Certain types of birth control such as diaphragms and spermicidal agents
New sexual partners
Urinary tract abnormalities
Kidney stones or other blockages in the urinary tract
Weakened immune system
Use of catheters
Recent urinary procedures that involve the use of medical instruments
Urinary tract infection can be easily prevented by living a healthy lifestyle. Drink plenty of fluids to flush bacteria and other toxins from your body. Bacteria multiplies in the bladder if urine stays for too long. Hence, urinate frequently and do not try to control your bladder. Avoid synthetic underwear and wear cotton underwear with loose fitting clothes that keep the area around the urethra dry.

How to prevent recurrent urinary tract infections
A urinary tract infection or
UTI
can be quite painful and uncomfortable. This infection can be described as an infection that affects the ureter, urethra, bladder or kidneys. Women have a shorter urethra than men which makes this more vulnerable to this kind of infection. It is said that most women suffer from at least one bout of this infection in a lifetime. Urinary tract infections are caused by bacteria and may often recur after treatment. However, in most cases, this can easily be prevented. Here are a few tips to help prevent recurrent urinary tract infections.
Drink plenty of fluids: Ideally, we should drink 8-10 glasses of water a day at regular intervals. This keeps the body hydrated and flushes toxins and bacteria from the body. Water also prevents the formation of kidney stones that could increase your risk of suffering from a urinary tract infection.
Urinate frequently: If you drink the required amount of water, you will typically need to urinate frequently. Do not try to control your bladder. Holding your urine in your bladder allows bacteria to multiply inside the bladder. This is an easy way for a UTI to begin.
Follow healthy bathroom habits: Cleanliness is the first step to preventing any infection. When using public restrooms, flush the toilet before and after urinating. In the case of women, it becomes important to ensure that the seat of the toilet is clean as well. After urinating wipe the residual urine with toilet paper in a motion that goes from front to back. Since the urethra is situated very close to the rectum, this step is very important. For uncircumcised men, it is important to wash the foreskin after urination.
Wear loose clothes: Tight fitting clothes trap moisture and aid in the multiplication of bacteria. Hence, always wear loose fitting clothes that keep the area around the urethra dry. Also, avoid synthetic underwear and only wear cotton underwear.
Urinate after intercourse: The relative closeness of the vagina to the urethra makes it easy for bacteria to enter the urethra during intercourse. Hence, make it a habit of washing your pubic region after urinating. This helps flush out any possible bacteria that may have entered your body.
Choose the correct method of birth control: Certain types of birth control such as diaphragms and spermicidal agents can promote a urinary tract infection. Hence, it is best to avoid these types of birth control and pick alternatives. If you wish to discuss about any specific problem, you can consult an urologist.
3293
people found this helpful
Shared 1 year ago • Featured Tip
A problem pertaining to the storage function of the bladder that results in bouts of sudden, often uncontrollable urge to urinate is referred to as an overactive bladder. This condition which is marked by unconditioned or involuntary loss of urine can sometimes be quite difficult to stop. People who experience such a condition often feel humiliated and as such tend to limit their social and work life. Despite such, only a few are conscious that a brief evaluation can help them manage and overcome an overactive bladder.
Mechanism of Urination
During urination, the urine proceeds from the bladder and flows into the urethra which is located at the tip of the penis in men and above the vagina in women. As the bladder fills, the nerve signals in the brain prompts urination by coordinating the relaxation and contraction of the urinary sphincter muscles.
Causes and Symptoms of an Overactive Bladder
Primarily caused due to involuntary contraction and relaxation of sphincter muscles, several conditions can lead to overactive bladder.
Some of them are:
1. Parkinson's disease, Alzheimer's and other neurological disorders
2. Poor kidney function due to diabetes
3. Medications that lead to increased production of urine

tumors
or stones
5.
Constipation
6. Excessive consumption of caffeine or alcohol
Some of the common signs of an overactive bladder are:
1. Bouts of sudden, uncontrollable urge to urinate
2. Awakening at night frequently to urinate
3. Urinating more than eight times a day
Risks
The risk of an overactive bladder gradually increases with age. Conditions, such as diabetes and an enlarged prostate results in the increased likelihood of an overactive bladder. People who have previously faced strokes and heart attacks experience cognitive decline, which often times lead to the development of an overactive bladder.
Urinary incontinence as well as a host of associated factors can be detrimental to your life. Emotional distress, interrupted sleep cycles and depression are some of the observed complications of this condition. If you wish to discuss about any specific problem, you can consult a Urologist.
3343
people found this helpful
Shared 1 year ago • Featured Tip
A kidney stone may not be as big as the stones in your garden, but can be quite a pain. Kidney stones are actually mineral crystals that are usually a combination of calcium and phosphates. The size of a kidney stone ranges from the size of a sugar crystal to a ping pong ball.
Following are treatment options for kidney stones:
Pain relievers - There might be a considerable amount of pain and discomfort associated with passing the stone through urine. Your doctor may recommend pain killers like Ibuprofen, Naproxen sodium or acetaminophen.
Drinking water - Drinking around 3 liters of water a day will regulate your urinary system and can effectively eliminate small stones. Unless your doctor advices otherwise, drinking ample amount of fluids, usually water, is one of the commonest way to get rid of small kidney stones.
Medical therapy - In order to eliminate the kidney stone, your doctor may administer medical therapy. Medication like alpha blocker helps in passing the kidney stone with least pain and more quickly. It relaxes the muscles in the ureter and makes the process relatively easy.
Large stones with severe symptoms:
Surgical removal of kidney stones Surgical removal of stones is done with the help of a procedure called nephrolithotomy. It uses small telescopes and other instruments which are inserted in your back through a small incision. It is generally done in case of large stones and when ESWL fails.
Using sound waves to break up stones In this technique, a procedure called Extracorporeal Shock Wave Lithotripsy (ESWL), is employed. ESWL uses the help of sound waves to create vibrations which breaks the stones in smaller pieces. This procedure takes about an hour and can cause mild pain and discomfort. Your doctor may administer sedatives to reduce your sensitivity. ESWL has side effects like blood in urine or bruising in the abdomen. If you wish to discuss about any specific problem, you can consult an urologist.
3013
people found this helpful
Shared 1 year ago • Featured Tip
Only men have prostate gland, and it surrounds that part of the tube which carries urine out of the body from the bladder. When cells in this gland start growing without any control and get clumped with each other, they form tumors. It is then the chances of prostate cancer arise in the men's body. These tumors can be malignant, and they can kill the healthy tissues of your body and spread to other body parts.
Chances of getting prostate cancer
The chances of getting prostate cancer are among men who are over 65 years of age. The ratio of getting prostate cancer is one among six men. It is more common in black men compared to white men, Hispanic men and Asian men. Moreover, when there is history of prostate cancer in your family, the chances of having prostate cancer increases. Now, let's find out the symptoms that will let you know that you may have prostate cancer.
Symptoms of prostate cancer
There are different stages of prostate cancer and depending upon the stage you can get to know various symptoms. However, the problem is that in the early stages there are no specific symptoms of prostate cancer. Certain urinary symptoms may suggest that you are suffering from prostate cancer. Such symptoms are
Difficulty with starting urine flow
Urination that burns
Blood in the urine
Weak flow, or 'dribbling'
These symptoms always do not mean that you are suffering from prostate cancer, as these symptoms may be there when your prostate gland gets enlarged. Another symptom associated with prostate cancer is pain in different parts of the body. When the cancerous cells spread they cause pain around the prostate gland. There can be pain in the hips, pelvis, and lower back or upper thighs.
Prostate gland also plays a major role in the male reproductive system. Thus, if there is any sexual dysfunction, there are chances that it may be due to prostate cancer. If you are having a problem in getting an erection or maintaining it also becomes difficult, one problem can be prostate cancer. Sometimes you may experience painful ejaculation, which also points towards chances of having prostate cancer.
Thus, if you experience any of the above mentioned symptoms, its right time to get to your physician. Remember that as there are no early symptoms, the moment you find any of these symptoms, you should consult to a doctor.
2794
people found this helpful
Shared 1 year ago • Featured Tip
Benign Prostate Hyperplasia (BPH) is a condition which results in the enlargement of the prostate gland. The prostate grand is situated near the Urethra (a tube which helps flush out the urine from the bladder). Generally, the chance of developing BPH increases after one crosses the age of 50. But it is yet unknown as to why some men experience more severe symptoms than others.
Causes of BPH
This condition generally occurs because of old age and affects almost all men above the age of 75. It occurs because of the various hormonal changes and changes in cell growth that the body goes through, as one becomes old. Sometimes BPH can set in due to genetics. If BPH sets in due to genetically reasons, it usually is quite severe and affects men before they reach 60.
Symptoms of BPH
Quite a few men who develop BPH, experience no symptoms at all. But when symptoms of BPH, known as lower urinary tract symptoms (LUT) start, they can be either mild or very severe. The severity of the symptoms is not related to the extent of the enlargement. Many a times men with only a mild enlargement complain about severe symptoms, while men with a highly enlarged prostate gland have not complained about any discomfort faced.
Symptoms of BPH tend to worsen due to cold weather and also because of physical and emotional overexertion. There are certain medicines, which should be avoided if you suffer from BPH, as they have a tendency to worsen your symptoms, for example diphenhydramine, pseudoephedrine, oxymetazoline spray and other antidepressants.
The symptoms of BPH are related to bladder emptying and issues with bladder storage.
Symptoms related to the urine drainage from the bladder are:
Strain while urinating
Weak urine flow
Some dribbling after urination
Sudden urge to urinate
Pain while urinating
Symptoms related to storage of urine in the bladder are:
Waking during the night to urinate
Urinating frequently during the day and at night
Sudden urge to urinate, which may be hard to control
It however, has to be kept in mind that these symptoms may not primarily occur due to prostate enlargement, but are the result of other conditions like urinary tract infections, prostatitis, prostate cancer, neurological disorders and even diabetes. Thus, it is essential that you visit a doctor and get the cause for these symptoms diagnosed properly. If you wish to discuss about any specific problem, you can consult a urologist.
3064
people found this helpful
View All Feed
Near By Doctors

MBBS, MS - General Surgery, M.Ch - Urology
Urologist
Book Appointment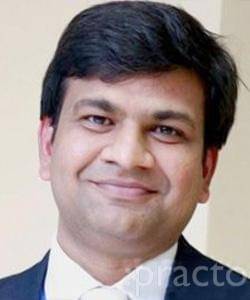 MBBS, MS - General Surgery, MCh - Urology, Fellowship, Faculty (Assistant Professor)
Urologist
Dr. Priyadarshi Ranjan's Practice,
Book Appointment