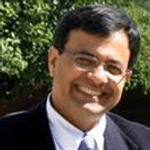 Dr.Rajeev Kapoor
MBBS, MS - Surgery
Oncologist

, Mohali
35 Years Experience ·
₹

500

at clinic
Dr.Rajeev Kapoor
MBBS, MS - Surgery
Oncologist, Mohali
35 Years Experience ·
₹

500

at clinic
Personal Statement
Profile: Dr Rajeev Kapoor is the former Head of Surgery from Christian Medical College, Ludhiana as well as former Consultant, Colorectal Surgery, Lyell McEwin Hospital, Adelaide, Austral...
...more
Profile: Dr Rajeev Kapoor is the former Head of Surgery from Christian Medical College, Ludhiana as well as former Consultant, Colorectal Surgery, Lyell McEwin Hospital, Adelaide, Australia. Dr Kapoor has more than 23 years of experience in all aspects of Surgery including Oncology Surgery, Gastrointestinal and Trauma Surgery. He has more than 12 years of exclusive experience as a Colorectal Surgeon, which includes the management of all intestinal cancers including colon and rectal cancers. He is trained in all colorectal laparoscopic procedures including laparoscopic surgery for cancer of the colon and rectum. He also performs laparoscopic surgery of abdominal wall and inguinal hernia. Dr Kapoor deals with all patients of Ulcerative Colitis, Crohns Disease as well as Anal Incontinence. Dr Kapoor is also a recipient of the Best Medical Teacher Award from Government of South Australia in 2010. Designation: Senior Consultant Department/Specialty: Colorectal Surgery Languages spoken: English, Hindi and Punjabi Total Years' of Experience: 23 years of experience Previous experience: Dr Kapoor completed his MBBS from Government Medical College, Amritsar in 1986 and General Surgery training from the same institute in July 1990. After his surgical training, he joined Christian Medical College (CMC), Ludhiana in 1990. 1990 till 1996: Asst. Prof. Surgery, CMC Hospital, Ludhiana 1996 till 1999: Assoc. Prof. Surgery, CMC Hospital, Ludhiana 2000 till 2002: Sub specialized training as a Colorectal Surgeon at Flinders Medical Centre, Adelaide, Australia, where he worked as a Senior Fellow in Colorectal Surgery. After returning from Australia in 2002, he set up the Colorectal Services at CMC, Ludhiana. 2002 till 2009: Professor of Surgery 2005 till 2009: Head of Surgery, CMC Hospital, Ludhiana While at CMC Ludhiana, he was in charge of Stoma and Wound clinic, Surgical Endoscopy Services as well as Fecal Incontinence services. He was also the Deputy Medical Supdt of CMC Hospital from 2002 till 2008. In this position he was instrumental in starting Rural Hospital Outreach Programme (RHOP), Ambulance, Mobike Rescue Service (AMARS) and setting up of Betty Cowan Research Wing of the Hospital. He was also Coordinator of the Hospital Information Systems as well as Medical Photography Division. He was very closely associated with Emergency and Trauma Department as a Coordinator & In Charge, Trauma Retrieval Services. From 2009 to 2010, Dr Kapoor worked as a Colorectal Specialist at Lyell McEwin Hospital, Adelaide. In September, 2010 he returned to India and joined Fortis Hospital Mohali. Medical Education, Certifications and fellowships/Research Papers: MBBS and Master of Surgery (MS) from Government Medical College, Amritsar. • Advanced training in Colorectal Surgery (Fellowship in Colorectal Surgery) from Flinders Medical Centre, Adelaide, South Australia (Department accredited to CSSANZ) • Accreditation in dDiagnostic and Therapeutic Colonoscopies by Conjoint Committee for Recognition of Training in Gastrointestinal Endoscopy (Australia) 2002 under the auspices of Gastroenterological Society of Australia (GESA) • Professor of Surgery, Baba Farid University of Health Sciences, Faridkot, Punjab • Teaching on the run: a Certified Course in Medical Educations organized by University of Western Australia at QEH, Adelaide, Australia • Post Graduate Diploma in Hospital and Health management from Indira Gandhi National Open University (IGNOU), New Delhi - December 2011 • Associate Editor, Indian Journal of Surgery Professional Memberships Clinical Interests/ Specialised Treatments /Area of Expertise AREA OF INTEREST: • Colorectal and Oncology Surgery including gynecology oncology and soft tissue sarcomas • Advanced Laparoscopic Colorectal Surgery • Laparoscopic Hernia Surgery (All abdominal wall including inguinal hernia) • Fecal Incontinence Surgery • Trauma and Emergency Surgery ,General Surgery SPECIALIZED TREATMENTS: • Intestinal cancer including Colon and Rectal Cancer • Sphincter saving operations for rectal cancer including rectal reconstruction • Re-operative colon and rectal surgery • Inflammatory bowel disease (including ileal pouches for ulcerative colitis), • Crohns Disease • Repair of anal sphincters for fecal incontinence • Sacral Nerve modulation for anal incontinence • Artificial sphincters for anal incontinence • Surgery for constipation, • Surgery for rectal prolapse including laparoscopic rectopexy, • Hemorrhoidectomy including banding as a day care non operative procedure for hemorrhoids as well as stapled hemorrhoidectomy • Fistula in Ano surgery • Anal fissure • Treatment of Fecal Fistula • Emergency Surgery for the colon and rectum • Colonoscopy (including the resection of large and complex polyps). Awards & Honors: Research and Publications (If any) • Sling hernioplasty in indirect inguinal hernia • Accepted as thesis for M.S. (Gen. Surgery), January 1990, Guru Nanak Dev University, Amritsar, Punjab • A rare presentation of hydrated disease of liver • Chaudhry NK, Kapoor R, Gupta B. • TropDoct. 1992 Oct; 22:188-9 • Inferior vesicle fissure Inferior vesicle fissure • P. Johnson, Y. Sarin, R. Kapoor, K. Mammen • The Journal of Urology, 154: 1478-1478 • Congenital diaphragmatic hernia (A rare presentation)Kapoor R Surg J N India,1996 • Kikuchi's Disease • Kapoor R, Sarin YK, Agarwal S, Calton N • Surg. J N India 1996, 12: 125-6. • Cholecystectomy under regional anaesthesia in a patient with total Kartagener's syndrome • Kapoor R, DhanoaJ, Afzal L, Verghese M, Jacob S • Indian J Gastroenterol 1997 Apr; 16(2):64-5. • Cystadenoma with mesenchymalstroma mistaken for hepatic hydatid cyst • Kapoor R, Calton N, Verghese M; • Indian J Gastroenterol 1997 Apr; 16(2):73-4. • Hepatic artery pseudoaneurysm and hemobilia following laparoscopic cholecystectomy • Kapoor R, Agarwal S, Calton R, Pawar G. • Indian J Gastroenterol 1997 Jan; 16(1):32-3 • Management of massive intra-abdominal swellings: Report of two cases and review of literature. R Kapoor • Surgical J N India., April 1997 • Transabdominalgastroesophagealdevascularization without esophagealtransection for emergency treatment of variceal haemorrhage • Kapoor R, Agarwal S, Pawar G, Verghese M. • Indian J Gastroenterol. 1999 Oct-Nov; 18(4):149-51. • Corrugated Drain Bridge for loop stomasA point of technique. R Kapoor surgical J N India, April 1997 • MediastinalTuberculous Abscess • Kapoor R, Mohan V. • Indian Journal of Tuberculosis. 1998 Apr; 45(2): 113-4 • The Use of a Balloon Catheter to Improve Evaluation in AnorectalManometry • T Bright, R Kapoor, F Voinovich, ASchloithe, D Wattchow. • Colorectal Dis. 2005 Jan; 7(1):4-7. • Mucinous cystic tumour of the pancreas • Surgical J N India, June 1998. • Fatal hypoglycemia with levofloxacin use in an elderly patient in the post-operativeperiod • Singh M, Jacob JJ, Kapoor R, Abraham J. • Langenbecks Arch Surg. 2008; 393(2):235-8 • Is Polydioxanone an Ideal Suture for Midline Abdominal Closure? Gaikwad V, Kapoor R, Thambudorai R, Indian J Surg 2009; 71: 128-32 • Serum Lysozyme (Muramidase) Levels in Intra-Abdominal Abscesses: An Experimental Study. Daniel MP, Gaikwad V, Verghese M, Abraham R, Kapoor R Indian Journal of Surgery, 2012 http://dx.doi.org/10.1007/s12262-012-0738-7 • Tuberculosis nearly preventing a curative resection for colorectal liver metastasis: a case report Gaikwad V, Kapoor R, Thambudorai R, Indian Journal of Surgery, 2010, Volume 72, Supplement 1, Pages 312-314 • Filariasis of the Breast Mimicking Inflammatory Carcinoma • Kaur R, Phillip KJ, Masih K, Kapoor R, Johnny C • DOI: 10.1309/LM8JJ0PBB7RIWNLB • Colorectal Dysfunction following Obstetric Anal Sphincter Injury • Presented as poster in the Colorectal Surgery Section of the Royal Australasian College of Surgeons • Annual Scientific Congress held in Perth 4 – 7 May 2010 • Gluteal and PerianalHidradenitisSuppurativa Associated With Tuberculosis. Peter N, Kapoor R • Indian Journal of Surgery • DOI:10.1007/s12262-011-0274-xOnline First, 2011 • Large enterolith in a meckelsdiverticulum causing perforation and bowel obstruction: An interesting case with review of literature. UmeshGadhia, D. Raju, Rajeev KapoorIndian J Surgery 2012, DOI: 10.1007. • Giant Retroperitoneal Liposarcoma. Navdeep Singh Saini, Rajeev Kapoor • Journal of Medical Education and Research • Vol. 14 No. 1, January-March 2012 Medical Breakthroughs/ Interesting Case Studies: Pioneered setting up of trauma centre as well as trauma retrieval services in an Indian setup. • http://cmcludhiana.in/news_flash.php?newsid=111 • http://articles.timesofindia.indiatimes.com/2003-09-21/chandigarh/27184630_1_cmch-mobikes-cardiac-monitors • http://www.tribuneindia.com/2005/20051013/ldh3.htm • http://www.tribuneindia.com/2006/20060123/ldh2.htm • http://indiatoday.intoday.in/story/medical-colleges-in-punjab-get-facelift-as-nri-alumni-pitch-in-to-rebuild-their-alma-maters/1/195936.html • http://www.google.co.in/url?sa=t&rct=j&q=&esrc=s&source=web&cd=11&cad=rja&ved=0CB8QFjAAOAo&url=http%3A%2F%2Fwww.swast.nhs.uk%2Fdocs%2Fnews%2F24-7%2F247Spring06.pdf&ei=GxibUM39L4HSrQfLxIDoAg&usg=AFQjCNE2BV-QaEJiB1BV1bsq6ES6tJKjZw • http://www.tribuneindia.com/2002/20020611/ldh3.htm • http://sectornews.co.in/index.php?option=com_content&task=view&id=1522&Itemid=28 • http://archives.digitaltoday.in/indiatoday/20040531/education.html • Giant Lipsarcoma removed successfully Social Media links Facebook: https://www.facebook.com/rkap01?ref=tn_tnmn
More about Dr.Rajeev Kapoor
Save your time and book an appointment online with Dr. Rajeev Kapoor on Lybrate.com.

Find numerous Oncologists in India from the comfort of your home on Lybrate.com. You will find Oncologists with more than 27 years of experience on Lybrate.com. View the profile of medical specialists and their reviews from other patients to make an informed decision.
Info
Other treatment areas
Education
MBBS, MS - Surgery - Government Medical College, Amritsar. - 1986
Languages spoken
English
Hindi
Location
Book Clinic Appointment with Dr.Rajeev Kapoor

Sector 62, Sahibzada Ajit Singh Nagar

,

Mohali



Services
Submit Feedback
Submit a review for Dr.Rajeev Kapoor
Your feedback matters!
Write a Review