About
We like to think that we are an extraordinary practice that is all about you - your potential, your comfort, your health, and your individuality. You are important to us and we strive to ...
...more
We like to think that we are an extraordinary practice that is all about you - your potential, your comfort, your health, and your individuality. You are important to us and we strive to help you in every and any way that we can.
More about CITY CLINIC
CITY CLINIC is known for housing experienced General Physicians. Dr. Bhima Bhat, a well-reputed General Physician, practices in Mangalore. Visit this medical health centre for General Physicians recommended by 81 patients.
Timings
Location
SHIVABHAG, OURANIA KADRI,
Kadri
Mangalore,
Karnataka
-
575002

Get Directions

MD - Physiology, MBBS
General Physician
Services
Submit Feedback
Feed
Nothing posted by this doctor yet. Here are some posts by similar doctors.
सुंदर चेहरे की चाहत किसे नहीं होती है. यही कारण है कि चेहरे को खूबसूरती देने के लिए आज तमाम साधन मौजूद हैं. कुछ लोग तो इसके लिए बाजार में उपलब्‍ध कई प्रकार की फेयरनेस क्रीम का प्रयोग करते हैं. यह कई लोगों के लिए तो फायदेमंद होता है लेकिन कुछ पर साइड इफेक्‍ट भी हो जाता है. चेहरे पर निखार लाने के लिए योग और व्‍यायाम सबसे फायदेमंद तरीकें हैं. यदि आप चेहरे के लिए योग और एक्सरसाइज करते हैं तो यह आपकी उम्र को भी छिपा सकता है. योग की कुछ क्रियाओं से चेहरे पर लालिमा आती है और स्पॉट, झाइयां, झुर्रियां और डार्कनेस दूर किया जा सकता है. योग और एक्सरसाइज आपके चेहरे की सुंदरता तो निखारते हैं साथ ही यह आपके पूरे शरीर को फिट भी रखते हैं. इसलिए आइए इस लेख के माध्यम से हम सुंदर चेहरे के लिए किए जाने वाले एक्सरसाइज के बारे में जानें.

चेहरे के लिए एक्सरसाइज-
सिर को पीछे की तरफ झुकाकर दांतों को भींच लें और मुंह के कोनों को पीछे की ओर खींचकर 10 मिनट तक इसी स्थिति में रहें. इस क्रिया को 8-10 बार दोहरायें. इससे चेहरे पर पड़ने वाली झुर्रियां दूर होती हैं.
सिर को सीधा रखते हुए ठोढ़ी को बाहर निकालें, फिर ठोढ़ी को अंदर ले जाइए. इस क्रिया को 20 बार करें. यह व्‍यायाम ठोढ़ी के नीचे की अनावश्यक फैट को कम करता है.
चेहरे को खूबसूरत बनाने के लिए योग और व्‍यायाम के साथ-साथ पौष्टिक आहार और आराम भी जरूरी है. इसलिए खाने में ताजे फल, हरी सब्जियों, सूखे मेवे आदि को शामिल कीजिए.
मुंह को जितना हो सके खोल लीजिए, जीभ को बाहर निकालकर कुछ सेकेंड तक इसी स्थिति में रहिए. इस व्‍ययाम को 10 बार कीजिए. इससे जबड़े मजबूत होते हैं और यह गले की मांसपेशियों को मजबूत बनाता है.
मुंह को जितना चौड़ा हो सके उतना खोलिये, 10 सेकेंड तक इसी स्थिति में रहिए और कम से कम 10 बार इस क्रिया को दोहराइए. इस व्‍यायाम से चेहरे की रेखायें हटती हैं.
अपनी नाक और मुंह को सिकोड़कर लगभग 5 मिनट तक रखें. इस व्‍यायाम को 10 बार कीजिए. इससे चेहरे की झाइयां हटती हैं.

चेहरे के लिए योग-
सुखासन में बैठकर दोनों हाथों की अंगुलियों से अपने गालों को लगातार थपथपाएं. इस क्रिया को उसी प्रकार कीजिए, जिस प्रकार हम दुलार से किसी को तमाचा मार रहे हैं. यह क्रिया रोज 5 मिनट करें.
अपनी गर्दन को पीछे की तरफ मोड़कर फिर अपने नीचे वाले होंठ से ऊपर वाले होंठ को छूने का प्रयास करें, कुछ देर इसी अवस्था में रुककर सामान्‍य स्थिति में आयें. यह इस क्रिया का एक चक्र हुआ. कम से कम 10 बार इसका अभ्यास करें.
कपोल शक्ति विकासक क्रिया चेहरे प‍र निखार लाने के लिए अच्‍छा योगासन है. इसके लिए सुखासन या फिर पद्मासन में बैठ जाएं. दोनों हाथों की आठों अंगुलियों के आगे के भाग को आपस में मिलाकर दोनों अंगूठे से दोनों नाकों के छिद्रों को बंद कर लें. फिर सांस अंदर खींचे. फिर दोनों अंगूठों से नाक के छिद्रों को बन्द कर लें और अपने गालों को गुब्बारे की तरह फुलाएं और अपनी क्षमता अनुसार सांस रोककर धीरे-धीरे सांसों को बाहर निकालें. यह अभ्यास कम से कम 20 बार करें.
वज्रासन में बैठकर घुटनों को थोड़ा खोलकर रखें. हाथों की अंगुलियों को शेर के पंजे के समान खोलकर दोनों घुटनों पर रखें. सांस खींचकर जीभ बाहर निकालें और फिर सांस छोड़ते हुए शेर जैसी गजर्ना करें. इस क्रिया में मुंह ज्यादा से ज्यादा खुला होना चाहिये. जीभ अधिक से अधिक बाहर निकली होनी चाहिये. गले की मांसपेशियों में तनाव लाएं. इस आसन का अभ्यास 3-4 बार कर सकते हैं.
जब समय मिले, खूब जोर से हंसिये, इसे हास्‍यासन कहते हैं. इतना हंसिये कि आंखों में आंसू आ जाए, क्योंकि हंसने के दौरान जिस्म की सभी 600 मांसपेशियों की कसरत एक साथ होती है. ठहाका लगाकर हंसने से फेफड़ों में ज्यादा ऑक्सीजन जाती है, रक्त शुद्ध होता है और चेहरा गुलाब की तरह खिल जाता है.
पद्मासन में बैठकर, अपने मुंह को इस प्रकार चलाएं, जैसे कि गाय या भैंस चारा खाने के बाद जुगाली करती है. इस क्रिया को कम से कम 2 मिनट करें.
उदान मुद्रा करने के लिए पद्मासन में बैठ जायें. फिर अपने दोनों हाथों की तीनों अंगुलियों (तजर्नी अंगुली को छोड़कर) बाकी अंगुलियों को अंगूठे के टिप से आपस में मिलाइये. इसका अभ्यास 5 मिनट रोज करें.
हाथों में दस्ताने पहनकर, दोनों अंगूठों को पूरी तरह मुंह के अंदर इस तरह डालें कि ऊपर के जबड़ों और ऊपरी होंठों से लगें. होंठों को फैलाएं, जिससे मांसपेशियों में खिंचाव महसूस हो, अब होंठों को बन्द करके दबाव दें. इस क्रिया का अभ्यास 5-6 बार करें.
1
person found this helpful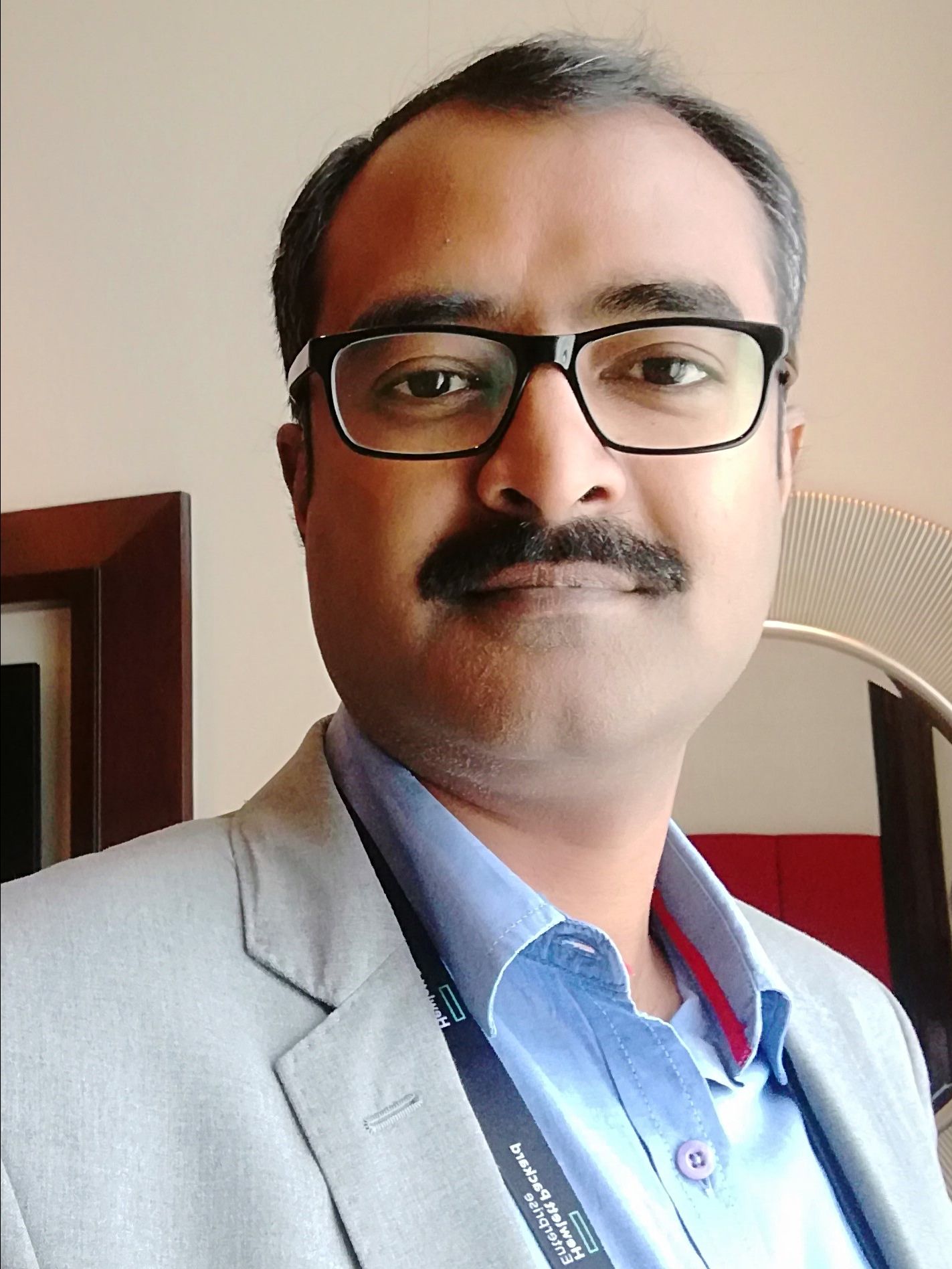 Diploma In Psychology Counselling Skills, Diploma in ayurveda, B.S IT
Hello Friend, Good that you are seeking a help here. 32yrs is not an age loose sexual interest. May be your prolonged intake of medicine can cause such side effects or else it could be due to other lifestyle disorder issues. Such issues can't be seen in isolation. Both physical and mental factors influence is such problems. Be positive. It's a treatable issue if you are willing to adopt few changes in your lifestyle, dietary changes, excersise routines, relaxation techniques and few self therapies etc. Be positive. You will be alright soon. Feel free reach me online for further evaluation and recommendation.
1. Deep breathing— take deep breaths and hold your breath for 5 second between each inhalation and exhalation. 2. Squeeze method— to do this, squeeze the head of the penis when you are at the brink of your orgasm. 3. Stop and start method— once you are close to your orgasm, stop the simulation. Relax and then continue till the end. Repeat the process for a few weeks and then you will become efficient in delaying your ejaculation. 4. Kegel exercises these exercises are aimed to help you gain better control over the muscles below your bladder. They strengthen your pelvic region, particularly creating strong pubococcygeus muscle. These are hammock shaped muscles that stretch from your pubic bone to tailbone, important for genital functioning. To perform these pelvic floor exercises, simply aim to control and stop your urine flow midway when you're in the bathroom. This will make you feel your pc muscle and then you will be able to relax it to regain normal urinary flow. Do this 10 times a day and you will be able to stop premature ejaculation. 5. Applying strategic pressure— the first step is knowing about your perineum and putting pressure over it. Perineum is the spot that lies midway between the scrotum and the anus. It reaches the prostate gland and pressing it helps in delaying the ejaculation process. This happens since the path to the prostate gland gets blocked when you press. Generally, the prostate expands and contracts at the time of orgasm, until you ejaculate. Pressing it breaks the rhythm and delays satisfaction. 6. Limit the anxiety anxiety can make your ejaculate prematurely before any of you are satisfied with the intercourse. To limit the anxiety, practise running, dancing or strength training exercise before you are about to copulate. And then take a bath with lukewarm water.
Dear Ankit, The problem you are suffering from is medically termed as Premature Ejaculation. Premature Ejaculation is a problem in which both the partners are not equally satisfied during sexual intercourse. The person is ejaculating before penetration. If you are searching for long time sex tablets then it is a waste of time because long time sex tablets may have several side effects like nausea, headache, high Bp and many other serious illness and it may not also work longer. If you want a permanent treatment of your problem then permanent treatment of your problem are their in Ayurveda, For more information about treatment please consult us privately on lybrate.
You need to do exercise daily. Cardio exercises like walking, running, playing badminton or basket ball or any other sport, swimming, cycling etc.
It is better not to do these things as these can cause infection. Do normal vaginal sex to satisfy your partner and yourself and be happy.
The neck is one of the most important parts of the human body, as it connects the head with the rest of the body and renders precious mobility to the former. The neck consists of a number of vertebrae that start from the skull and end in the upper torso. There are also cervical discs that can absorb shock and allow motion along with the bones, ligaments and muscles that render support. Injuries, anomalies, inflammation and other causes may lead to neck pain which can cause severe problems if not treated properly and on time.
Read on to know more about the causes of neck pain.
Muscle Tension and Strain: If you sit at a desk and work for too long without changing your position often enough, then the discomfort will gradually lead to chronic pain and inflammation due to the poor posture. Also, maintaining a poor posture while sitting, standing and walking can all lead to this kind of pain. The muscles of the neck can also suffer strain due to neck jerks during gym sessions of exercising. Also, if you sleep with your neck in a bad position, this can lead to neck and shoulder pain which can last for several days.
Injury: The neck is a sensitive and delicate area that we take for granted many times. This part of the body is most susceptible to injuries which can be caused due to falls, car accidents, sports and other such occasions where the muscles, as well as the ligaments of the neck, may be forced out of their normal range, leaving the body in acute and severe pain. A fracture of the cervical vertebrae or the neck bones can also lead to neck pain which can take several weeks and months to get fully repaired. Sudden jerking of the head can also cause neck pain and neck injury. This motion is known as a 'whiplash'.
Heart Attack: Did you know that a heart attack can also give you neck pain? That's right neck pain is one of the symptoms of a heart attack along with excessive sweating, nausea, pain in the arm and the jawline, as well as shallow breathing and shortness of breath. If you do experience such symptoms along with sudden neck pain, then you will need to call the emergency unit of the hospital or a doctor immediately.
Meningitis: This condition refers to the inflammation of the thin tissue surrounding the spinal cord as well as the brain. Headaches and a stiff neck are the most common and persistent symptoms of this condition. This can also turn out to be a fatality if it is not treated on time.
A migraine is one of the worst forms of headaches. It can result in excruciating pain leading to temporary impairing of a person. The pain is often one-sided and can last up to days. The pain can be pulsating or throbbing. Apart from pain, some other symptoms of this disease are insensitivity to light, vomiting, nausea, light temperature etc. For extreme cases, a patient might face symptoms such as temporary blindness, tingling sensation on the hand or leg area, flashes of light etc. Some common triggers of a migraine include loud music, sunlight, mental stress, improper sleep etc. While lifestyle changes can bring temporary relief to migraine patient, homeopathy treatment aims at permanent relief from a migraine altogether. In this article, we will describe few homeopathic medicines that can do wonders for a migraine patient-
Belladonna- This is one of the most effective medicines for a migraine. This medicine is appropriate to those whose pain is throbbing in nature and originates from the temporal region of the brain. The pain of this kind starts suddenly without any warning signs whatsoever. The pain worsens with exposure to sunlight, cold air, touch etc. Applying pressure to the region of pressure makes the patient feel better. The patient of this nature finds it difficult to sleep as the pain increases with supine posture. Belladonna can be the perfect medicine for patients suffering from these symptoms. Daily intake in the empty stomach can improve migraine pain by leaps and pounds.
Sanguinaria- This homeopathic medicine is used especially for migraine patient who feels pain only on the right side of the head. For patients whose a migraine gets initiated at the back of the head, faces the pain once in every week, gets relief from sleeping and lying down etc, Sanguinaria is the best homeopathic medicine one can have. It is wise to consult a homeopathic doctor to decide the dosage, medicine intake timings etc.
Spigelia- This is a homeopathic medicine that pays rich dividends to those migraine patients whose pain starts from the left side of the head and finally settles down in the eye region. The patient often feels that there is a tight rubber band that has been around the head. The pain is sharp and aggravates with touch. Applying ice further worsens it. Spigelia is one homeopathic medicine that can greatly extend relief to such kind of migraine patients and can even cure the condition with prolonged intake.
Natrum Mur- This is one universal homeopathic medicine that can extend relief to those migraine patients who has a headache that is congestive in nature. Some typical symptoms include face redness, throbbing nature of the pain, increase of pain with exposure to heat, feeling relieved by uncovering the head etc.

MBBS, MS - Obstetrics & Gynaecology, Fellowship in Minimal Access Surgery, Post Graduate Diploma in Sonography (Obstetric- Gynae), Fellowship In Assisted Reproductive Technology
Excess bleeding or menorrhagia is a common kind of abnormal bleeding occurring at the time of menstruation. Menorrhagia causes more blood loss which leads to anaemia. Fatigue and breathlessness are common symptoms of anaemia.
Symptoms of excess bleeding
A few of the common symptoms of excessive bleeding are:
Discharge of large blood clots is a sign of heavy bleeding
Bleeding during the night which causes disruption in sleep as one has to wake up several times in the night to change the sanitary napkin
Menstruation lasts longer than usual or more than 5 to 7 days.
Any menses requiring an excess change of pads than usual
Imbalance of hormones: During adolescence and when nearing menopause, the female body undergoes some imbalance in oestrogen and progesterone hormones. At these points of time, heavy bleeding is common among women. But it's abnormal. So get it evaluated.
Abortion / Ectopic pregnancy: Conception occurs in mid-cycle and so by the time a menses start, one could be a pregnant too. So excess bleeding occurring at menses could be also due to an abortion or miscarriage. Unlike the usual course of pregnancy, if the fertilised egg gets stuck in the fallopian tubes and develops there, It results in Ectopic pregnancy. Excess bleeding can be a sign of ectopic pregnancy too.
Fibroids: Growth of fleshy solid tumours in the wall of uterus namely Fibroids can lead to excess bleeding.
Cancer: Cervical, ovarian and uterine cancers are rare causes of heavy bleeding, but it is possible. So early detection of these conditions is better for treatment.
Adenomyosis: This is common in middle-aged women who have given birth to more than two children. In this case, the glands that appear in the lining of the uterus become deeply embedded in the muscle of the uterus wall. These women with adenomyotic uterus have severe dysmenorrhea ( pain during menses ) and excess bleeding.
Intrauterine device: IUD used for birth causes more bleeding during menstruation. In some the bleeding reduces over time, but if in excess one must get evaluated.
Pelvic inflammatory disease: PID is an infection that occurs in the uterus, other reproductive organs and the fallopian tubes. Inflamed reproductive organs bleed more and hence cause menorrhagia.
Other diseases and disorders: Diseases like that of liver, kidneys and thyroids can cause excess bleeding. Disorders in blood levels or platelets can also be a cause.
Treatment for excess bleeding
Several treatments are available to treat heavy bleeding during menstruation. Choosing the right one mainly depends on the reasons that cause heavy bleeding.
Non-surgical treatments:
Hormonal therapy: This therapy is used as a treatment to stabilise the lining of the uterus (endometrium) and thus regulate the menstrual bleeding.
Non-hormonal medication: A tranexamic acid is a non-hormonal medication prescribed by the doctor that promotes clotting of the blood.
Surgical Treatments
Hysteroscopy: A long and thin scope can be inserted into the uterus through the cervix and the vagina. The doctor observes the lining of the uterus, remove the excess lining or the endometrial polyps that cause bleeding.
Dilation and curettage: In this procedure, the mouth of the uterus (cervix) to be dilated and the lining of the uterus is scraped off to make it shed all at once and stop bleeding.
Hysterectomy: This involves removing the uterus. It is mainly done for uterus having adenomyosis, fibroids, or cancers, or when the patient does not respond to medical therapies.
Ablation: Ablation or endometrial resection allows removal of the lining of the uterus. But it may be a temporary measure as the lining recurs.
To conclude, proper diagnosis, choosing the right treatment for excess bleeding at menses needs to be done urgently as it affects the overall health of the women suffering from it.
View All Feed