Personal Statement
I want all my patients to be informed and knowledgeable about their health care, from treatment plans and services, to insurance coverage.
...more
I want all my patients to be informed and knowledgeable about their health care, from treatment plans and services, to insurance coverage.
More about Dr. Neeraj Singh
Dr.Neeraj Singh is throughout topper and gold medalist B.H.M.S.She is practising homoeopathy with her husband Dr.Sameer since 8 years.She also is a dieticein. She is very hard working and innovative,a quality she has inherited from her father.She believes that homoeopathy is the BEST FRIEND of females and helps them lead a healthy and promising life.
Info
Education
B.H.M.S - Foster Homeopathy Medical College, Aurangabad, Maharashtra - 2001
Diploma in Diet and Nutrition - Allahabad - 2004
Languages spoken
English
Hindi
Awards and Recognitions
-
Professional Memberships
Central Council of Homeopathy
HMAI
Location
Book Clinic Appointment with Dr. Neeraj Singh
6 & 7, Javed Market, Sector-12, Munshipulia

,

Lucknow
Get Directions




+1

C-896, Opposite Bank of India, Rahimnagar Chauraha, Mahanagar

,

Lucknow
Get Directions
Consult Online
Text Consult
Send multiple messages/attachments. Get first response within 6 hours.
7 days validity
•
₹350 online
Consult Now
Phone Consult
Schedule for your preferred date/time
15 minutes call duration
•
₹700 online
Consult Now
Services
Submit Feedback
Submit a review for Dr. Neeraj Singh
Your feedback matters!
Write a Review
Patient Review Highlights
"knowledgeable"
3 reviews
"Very helpful"
3 reviews
Reviews
Nikhil
Jan 6, 2019
suffering from pcod since 3 years now cured with homoeopathy in 6 months thanks to dr neeraj of naina homoeo care
Jeetender
Nov 15, 2016
Dr. Neeraj Singh provides answers that are knowledgeable. ok
Feed
Why we choose Homeopathy Living with 21st century problems requires 21st century solutions – Homeopathy is the natural choice for it.It offers a real opportunity to turn your health around the natural way by using safe yet powerful medicines to put you back in charge of your health.
Homeopathy acknowledges that an illness does not necessarily have one single cause that acts similarly in all of us, that everything about our health is interconnected and that we can help our body heal itself.
Homeopathy:
• Addresses the root cause(s) of your problem
• Treats you holistically: physically, mentally and emotionally
• Can be used short-term for specific ailments or long-term to maintain well-being
• Complements and can safely be used alongside conventional medicine/therapies
• Empowers you to understand certain ailments and the remedies required
Homeopathic remedies are:
• Deep-acting and long-lasting
• Gentle and non-addictive
• Safe, even for pregnant women, newborns, and the elderly
• Without the side-effects of conventional medicine
• Palatable – even to children
Conditions patients sought Homeopathy for include:
Eczema, depression, anxiety, cough, menopausal symptoms, chronic fatigue syndrome, catarrh, osteoarthritis, irritable bowel syndrome, hay fever, upper respiratory tract infection, rheumatoid arthritis, asthma, multiples sclerosis, allergy, fibromyalgia, headaches & migraine, Crohn's disease, premenstrual syndrome, chronic rhinitis as well as number of dental conditions, such as tooth extraction, periodontal abscess, post-surgery, gingivitis..
3
people found this helpful
Homeopathic Skin Treatment
A Homeopathic Physician's high and Only Mission Is To Restore the Sick to Health." Now, you no longer need to run around to get an appointment for Online Homeopathic Treatment, no more waiting in long queues at your doctor's clinic. The services of an expert Homeopath will now be available for you at any time and any place that you desire with Inhomeo.Inhomeo has an expert panel of doctors available for you to provide quality homeopathic cure and care as is the mission of the clinic. site mockups.in/homoeocare is an online portal for those who want to seek homeopathic treatment.
This makes it easy for patients to seek homeopathic treatment for their long-standing disease, without the need to consult the doctor in person.
In this way, the treatment provided by us is one step ahead and works to re-integrate the patient in normal life.
Homeopathic Skin Disease Treatment
Skin Troubles Are
Oily skin occurs when the sebaceous glands produce more oil than is needed for proper lubrication of the skin. This excess oil can clog pores and cause blemishes. Oily skin is probably largely a matter of heredity, but it is known to be affected by factors such as diet and hormone levels. Humidity and hot…
Psoriasis appears as patches of silvery scales or red areas on the legs, knees, arms, elbows, scalp, ears and back. Toes and fingernails can lose their luster and develop ridges and pits. Often hereditary, this condition is linked to a rapid growth of cells in the skin's outer layer. These growths on the epidermis never…
Your skin constantly remains exposed to elements and irritants making it vulnerable towards disease as any other body part of yours. However, diseases of skin also affect your appearance and can cause discomfort and self-consciousness. Your skin comprises hair follicles in thousands of number. Bacteria can infect a single hair follicle. Staphylococcus is one most…
Scabies is a parasitic infection that causes a persistent, itchy rash. It is caused by a tiny mite that burrows into the top layer of the skin to lay its eggs. This results in groups of small red limps. When the rash first appears, you may see fine, wavy emanating from some of the lumps…
A balance of oil and moisture is crucial for healthy, attractive skin. Moisture is the water present inside the skin cells and comes to the cells through the bloodstream. It is the water in the skin cells that keeps them plumped- up, healthy and youthful- looking. Oil and moisture work together; there must be.
SHINGLES (HERPES ZOSTER) Shingles is a disease caused by varicella- zoster virus, the same virus that causes chickenpox. It affects the never endings in the skin. The skin of the abdomen under the ribs, leading toward the navel, is most commonly affected, but shingles can appear anywhere on the body. Most adults have already…
All Types of Skin Troubles & Skin Disease Homeopathic Treatment
We are Family Doctors to most of our patients. We have been organizing Free Homoeopathic camps regularly, Run Charitable Clinic at Very Prestigious School GD Goenka Public School and plan to establish a Charitable Homoeopathic clinic in some rural area in near future. We believe in the uniqueness of Homoeopathic cure in diseases of all spheres and in all ages i.e. Babies and Grannies, Females and Males, Acute and Chronic, Head to Toe, Minor to Major.
Polycystic Ovarian Disease Treatment
One of the most common presenting problem among females. At Naina Homoeo Care, we have experience of curing innumerable cases of polycystic ovaries. Homoeopathic treatment with the healthy lifestyle and dietary recommendations form the base of our cure. The homeopathic perspective of individualizing every single patient provides relief in the irritating symptoms.
Treatments at Naina Homoeo The Best Homeopathic Doctor in Lucknow Care helps restore health to both the physical and emotional levels. Polycystic ovary syndrome The condition is now well recognized as having a major effect throughout life on the reproductive, metabolic, and cardiovascular health of affected women. The polycystic ovary syndrome is one of the most common hormonal disorders affecting women. As a syndrome, it has multiple components — reproductive, metabolic, and cardiovascular — with health implications across the lifespan. The insulin protection of the polycystic ovary syndrome develops to impart an increased risk of glucose preconception, diabetes, and lipid abnormalities. Obstructive sleep apnea is emerging as important in the polycystic ovary syndrome.
The symptoms of PCOD include more hair (hirsutism), hair loss, acne, weight gain, difficulties with fertility, increased anxiety and depression and symptoms associated with periods. There is also information on the possible causes of PCOD, and other health problems linked with PCOD.
​Period& fertility
No periods or periods that are: irregular or infrequent or heavy.
Immature ovarian eggs that do not ovulate.
Multiple cysts on your ovaries.
Difficulty becoming pregnant.
Hair & skin
Excess facial and/or body hair (hirsutism)
Acne on your face and/or body
Scalp hair loss (alopecia)
Darkened skin patches (acanthosis nigricans)
Excess hair (hirsutism)
Mental & emotional health
Mood changes
Sleep apnoea (a sleep disorder where there are abnormal pauses in breathing during sleep)
Long Lasting Result without Side-effect
PCOD symptoms present in many different ways, and some women will have only some, or mild symptoms, whereas others will have severe symptoms.
Periods
If you have PCOD, your periods may be "irregular" or stop altogether. The average menstrual cycle is 28 days with one ovulation, but anywhere between 21 and 35 days is considered "normal". An "irregular" period cycle is defined as either:
Eight or less menstrual cycles per year
Menstrual cycles longer than 35 days
As menstrual cycles lengthen, ovulation may stop entirely or only occur occasionally. Some women with PCOD also experience heavier or lighter bleeding during their menstrual cycle. Due to the formation of a syringe in an ovary, there is an adverse effect on girls' reproductive capacity. Apart from this, weight gain, acne on the face and back, head hair becoming thinner, etc. The problem starts to appear. Several treatments are available to fix PCOD / PCOS, allopathic medicine and surgery are common. But do you know that the treatment of homeopathy can also be improved to PCOD? If you are afflicted with this problem, it is not necessary to be alarmed or worried.
You may also add drumstick leaves and pods in your diet. It is also available in powder form by the name of moringa.
What is Fitness?
Your overall level of fitness s primarily a reflection of the efficiency of your heart, lungs, and muscles. That efficiency in turn is dependent on how regularly you take part in some form of sustained, vigorous physical exercise. In order to be physically fit, you do not need to be able to run marathons you should simply do some type moderate exercise at least three or four times a week.
Components of Fitness
Physical fitness is made up of three distinct elements: strength, flexibility, and endurance. Each type of sport or physical activity can be these three elements required to perform it. All three fitness components are needed to some extent in every sport. However, in gymnastics, for instance, a high level of flexibility is more important than endurance, as each gym exercise routine only lasts a minute or so, while in long distance running, endurance is by far the most important factor.
Strength
At least one quarter, or even as much as one half, of your body weight is made up of muscle tissue. This muscle tissue provides you with your strength, which is simply the ability to exert enough muscular force to push, pull, lift, or carry a heavy load. Your body contains around 400 muscles, which are attached to your skeleton by tendons. All your body's movements are controlled by contracting or relaxing specific groups muscles.
Flexibility
Flexibility is your ability to bend, stretch, or twist through a full range of movements. A good level flexibility is dependent on your joints, muscles, and tendons being able to move easily. It is important in all sports and physical activities, but particularly those where you need to be agile, such as skiing, gymnastics, and judo. Women in their late teens are generally the most flexible group of people. Being flexible decreases your risk of suffering a sprain or strain, because supple, elastic tissues are better able to absorb the shock of sudden or rapid movements. People with tight back and leg muscles are more likely to suffer from back pain and stiffness after exertion.
Endurance
Endurance is the ability to exercise at a steady rate, without a rest, for a long period of time. It is dependent on the efficiency and performance of your heart, lungs, and muscles. Low endurance may result in muscle fatigue and poor coordination. To improve your overall endurance you need to exercise vigorously for a period of at least 20 minutes, three times a week.
There is no perfect exercise, but any energetic activity will improve your level of fitness. To succeed in your quest for health you must find a sport that you enjoy, otherwise you are unlikely to exercise enough. Ideally this activity should enhance your strength, your flexibility, and your endurance.
14
people found this helpful
Health Tips for Children
With pediatric health problems on a rise, it's important you keep a few crucial tips to maintain your child's health. With the help of these tips, you can inculcate crucial habits in your child's lifestyle.
Advertisement
In today's times, health problems like diabetes, cholesterol, and high blood pressure are not restricted to adults, but have become a common phenomenon among children too. The main culprit for this can be attributed to their inclination towards fast food and lack of activity. Kids love to gorge on fast foods like burgers, pizzas, etc., and with the introduction of video games and a host of interesting programs on television, they are more than happy to watch television instead of playing outdoor games.
Due to this lack of activity and no control on the food they eat, many children suffer from the problem of obesity at a very young age, which further leads to other serious diseases or illnesses. Hence, it becomes the responsibility of the parents to teach children important ways to remain healthy.

Healthy Tips for Your Children

The three most important factors that are necessary for the kids to remain healthy include:
A healthy diet
Regular exercise
Proper rest

Habits we learn during our childhood stay with us throughout our life; it is thus necessary that parents teach these three factors to children as soon as possible. However, you do not need to force them to learn these habits; set an example for them by following these things yourself. Let us look at each factor in detail.

Nutrition for a Healthy Diet
At a very young age itself, teach the kids to eat all types of food, like fruits, vegetables, meat, poultry, dairy products, etc. Their meals should be divided into five or six small meals throughout the day, rather than just three meals. Cultivate the habit of eating breakfast as it is said to be the most important meal of the day. Eating a healthy and nutritious breakfast helps their body to develop energy for the physical as well mental activities of the day.

Parents should also see to it that children have a healthy lunch while they are at school. Though there are many schools which provide lunch, its nutritious value is a topic of controversy. Hence, it will be best to pack them foods that are high in vitamins and minerals. Other than lunch, also make sure that you provide them with a healthy after school snack, as this is a time where they are likely to indulge in junk food. Dried and fresh fruits, yogurt, cereal bars, etc., are good choices for a healthy snack. Next comes the dinner, or evening meal, which should be converted to time spent with the family. Eating together at least once in a day will help the parents interact with their children and also to keep control on their eating habits. Talking to them about the nutritional facts of healthy foods is a good way of instilling healthy food habits in children. Though too much of junk food does harm a child's body, there is no need to restrict it completely.
Fitness and Exercise
Indulging in daily outdoor games with friends is more than enough physical exercise for children. Parents should see to it that their kids do not spend their entire time in front of the television or playing video games. They should encourage them to take part in sports and other physical activities like dancing, etc., so that their body gets the required exercise. Arranging games for them and their friends regularly at home, in which they have to run around and play, is a good idea. On weekends, take them out walking, jogging, swimming, or cycling, at least for an hour, and you'll be preventing childhood obesity.
Health and Proper Rest
Rest and sleep are two important factors to keep children healthy. Children require 9-13 hours of sleep, depending on their age group. Lack of sleep in children can cause problems like lack of attention at school, feeling sleepy during the day, poor academic performance, etc. Hence, parents must ensure that their children receive sufficient sleep.
Other than these tips, it is important to teach kids proper hygiene rules like regular washing of hands, brushing their teeth, etc., so that they are not affected by infections. Explain the importance of eating the right food and exercising to your kids. Remember, by doing this you are not only providing them a hale and hearty childhood, but also ensuring a healthy future.
Homoeopathic Management in Gynecological Disorders
Homoeopathy for Women's Health: Homoeopathy can offer good health to women in all stage of their Lives from infancy through old age. It is beneficial for the full range of emotional, mental and physical problems that a woman is likely to experience, and can help her through the transitional and developmental milestones of her life.
During the teen years homoeopathy can helps with the hormonal changes of puberty and the acne that often appears at this time, but primarily it can assist with the emotional upheavals, which frequently occur as little girls make the transition to womanhood.
Later in life when a woman gets pregnant, or has a hard time conceiving (homoeopathy can helps with problems of infertility, it can assist with difficulties frequently encountered, such as morning sickness and depression. By treating the mother during pregnancy and making her as healthy as she can be, we can insure that the baby will be born healthy and free of inherited diseases. By treating throughout pregnancy, we also assist the mother to go through childbirth safely and joyfully.
The homoeopathy healing art is beneficial in helping women overcome the effects of hormonal shock to the system, can occur after a difficult birth ,abortion, hysterectomy, and the use of birth control pills.
Homoeopathy for Women's Health:
Homoeopathy can be used to treat many common physical and emotional symptoms associated with menstrual cycles, hormone imbalances, and pre-menstrual syndrome. Because of its emphasis on treating the whole patient on a physical, mental and emotional level, it is ideally suited for homoeopathic remedies w+ by stimulating the body's healing system to regain a sense of balance, problems involving hormonal imbalances respond well to homoeopathic treatment.
Benefits of homoeopathic treatment for women:
Homoeopathic remedies are completely non-toxic and without side-effects. Hence, they can safely be ingested during pregnancy when other types of medicines cannot be freely prescribed. Further, when the mother is homeopathically treated during pregnancy, the foetus is also being treated. Since treatment is constitutional and nct symptomatic, both mother and child will be healthier, ensuring an Easier pregnancy and delivery.
Ideally, both parents should be treated before the baby is conceived as remedies act very deeply, right down to the genetic level. For example, a woman who has two children with cleft lips will be able to have a Third normal child if given the correct homoeopathic treatment before conceiving the child.
Regarding post-partum depression, much misery can be alleviated by homoeopathic treatment; remedies work quickly and effectively in cases.
Homoeopathy offers a safe and effective solution to the uncomfortable symptoms of menopause compared to HRT which has been found to cause many side effects ranging from nausea and varicose veins to strokes and cancer.
Many women suffer to the personality. Further, many women suffer from low-esteem in our male dominant world. Homoeopathic treatment strengthens the life force and enables the woman to have a stronger sense of self. The patient becomes more stable emotionally, more confident and independent. In many cases, there can be a dramatic change for the better.
What conditions can be treated-
Almost any affliction! Many examples are listed under categories below. The rest of page will highlight several conditions through remedy descriptions.
Physical- anemia, chloasma (skin pigmentation), chronic fatigue, constipation, cystitis, genital warts, gestational diabetes, growths, hemorrhage, herpes, hot flashes, IBS, incontinence, insufficient, breast milk, mastitis, morning sickness, osteoporosis, piles, PM, poor libido, prolapsed, recovery from surgery, tendency to miscarriage, thrush, thyroid imbalance, vaginal infections, varicose veins.
Emotional- anger, disappointed love, fright, guilt, grief, irritability, mood swings, post-traumatic stress disorder (eg after sexual abuse), weepiness.
Mental- anxiety, depression, eating disorders, fears eg of flying, having a deformed baby, low confidence, obsessive- compulsive behavior, pessimism, post- partum depression, sleep disturbances, stage fright, timidity.
Premenstrual Syndrome: When treating a patient for PMS ( pre-menstrual syndrome), the homoeopathic practitioner will select the most appropriate remedy that covers the range of symptoms experienced. These include fluid retention , breast tenderness, headaches, irritability, weepiness, mood swings.
Homoeopathic treatment is also effective in treating problems associated with menstruation- heavy bleeding, prolonged periods, painful periods, absent periods, etc. It is quite common for women who have experienced debilitating menstrual cramps for many years to have pain- free menstrual cycles after treatment.
Homeopathy is commonly used to treat uterine fibroids, and homeopathic treatment may prevent the need for a hysterectomy.
Symptoms of menopause also respond to homeopathy- hot flushes, insomnia, mood swings. See the section on homeopathy during menopause for more information.
Homeopathy can also be used to treat infertility conditions. Homeopathy can also help couples conceive even when there is no know medical reason for the infertility.
The range of conditions that may be treated with homeopathy is very wide, and includes cystitis, migraines, fatigue, irritable bowel syndrome, arthritis, anxiety, depression, insomnia, eczema, hay fever, bladder infections, gallstones or kidney stones, respiratory ailments etc.
In addition, homeopathic treatment is safe and effective pregnancy. It can help with symptoms of morning sickness, heartburn, constipation, and hemorrhoids.
Increasing numbers of women are making use of homeopathy during labour and childbirth, and homeopathic treatment can be very helpful after delivery, or during breast- feeding
Homeopathy is truly a friend to women. It is a comprehensive system of medicine which is able to meet the needs to people in all facets of their lives, and through all of life's transitions. By strengthening the immune system and helping to balance the mind and the emotions, homeopathy can help women achieve the higher purposes of their lives, and feel their very best.
Homeopathy is ideal for those looking for a safe and natural, as well as complete system of medicine, especially those wanting to take more responsibility for their own health. Homeopathy can be used to treat most illnesses- whether chronic, acute, or first aid.
View All Feed
Near By Doctors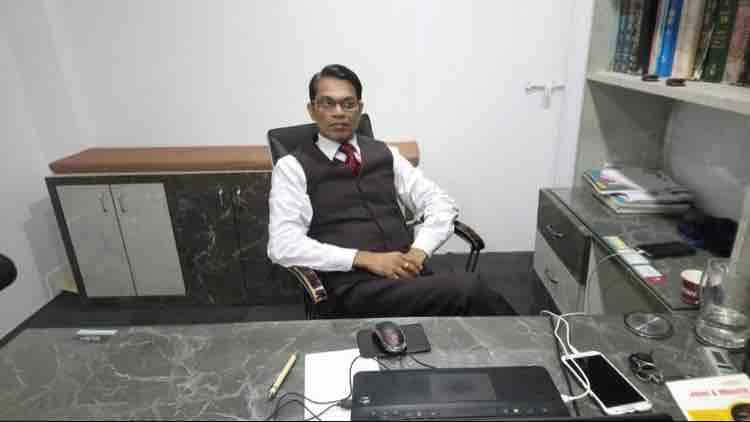 BHMS-Bachelor of Homeopathic Medicine and Surgery
Homeopath
Book Appointment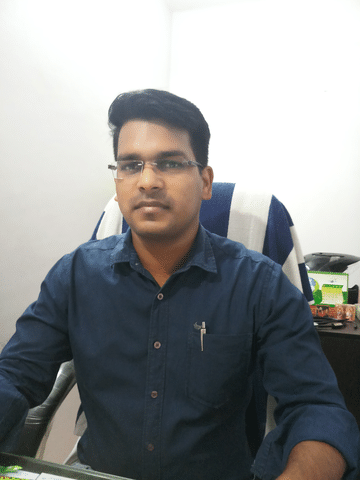 Bachelor of Homeopathic Medicine and Surgery
Homeopath
Pahal Homoeopathic Clinic,
Book Appointment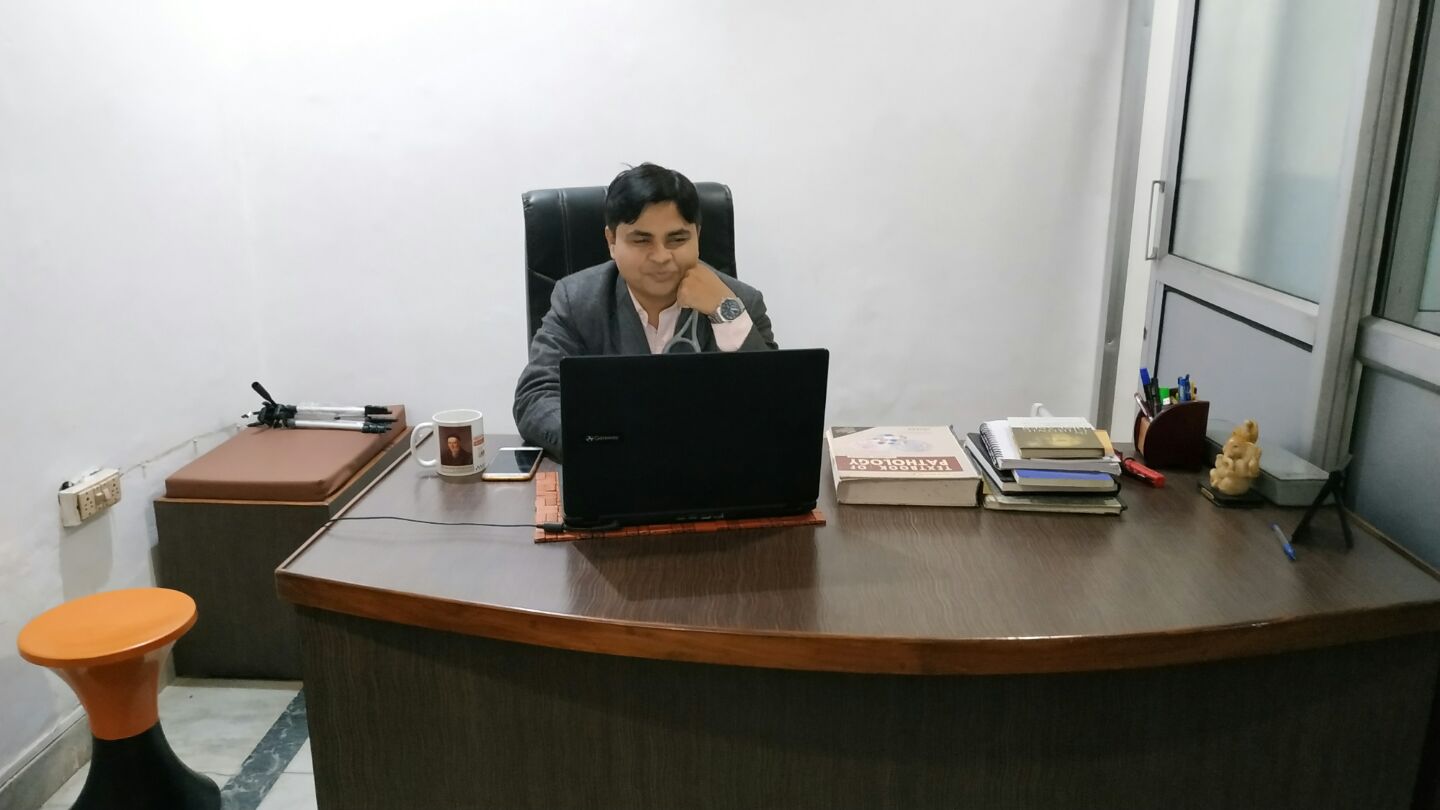 BHMS
Homeopath
Vinayak Homeopathic Clinic,
Book Appointment

BHMS, DHA, M.Sc.-MEDI HA
Homeopath
Book Appointment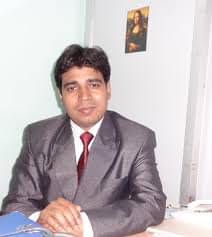 BHMS, CAFE
Homeopath
Dr. Verma's Multispeciality Homeopathic Clinic,
Book Appointment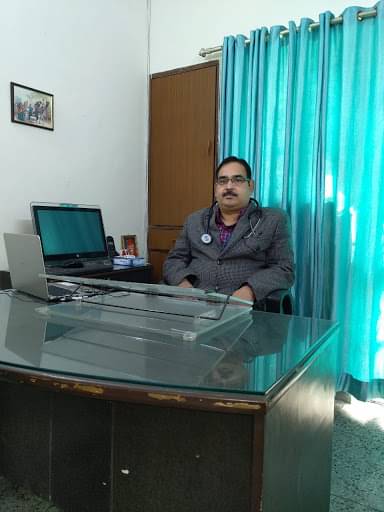 B.H.M.S., B.Sc.
Homeopath
Nano Homeopathy, Lucknow,
Book Appointment