Personal Statement
Hello and thank you for visiting my Lybrate profile! I want to let you know that here at my office my staff and I will do our best to make you comfortable. I strongly believe in ethics; a...
...more
Hello and thank you for visiting my Lybrate profile! I want to let you know that here at my office my staff and I will do our best to make you comfortable. I strongly believe in ethics; as a health provider being ethical is not just a remembered value, but a strongly observed one.
More about Dr. Manish Singh
If you are looking for an experienced interventional pain management specialist in Lucknow, then you can visit Dr. Manish Singh without further delay. With an experience of over six years, Dr. Manish Singh is widely recognized for his treatment procedures which have helped his patients to get rid of a terrific pain in different parts of their body. He can communicate with his patients in both English and Hindi and recommends treatment options according to the unique clinical conditions of each of his patients. Dr. Manish Singh offers several types of clinical services to his patients which include treatment of arthritis and pain management, anesthesia, and back pain. His treatments for cancer pain, chemonucleolysis, and chronic pain in various regions of the body have been very effective. More common problems like complex regional pain syndrome, disc prolapse, fibromyalgia, foot infection, pain in hand, herniated disc, hip disorders, lumbago, and muscle pain are also treated. You can also consult with Dr. Manish Singh if you are suffering from neck pain or need to undergo complex traumatology process or Mckinzie treatment for the spine. If you are based in Lucknow and want to get in touch with Dr. Manish Singh, you can do so by scheduling an online appointment.
Info
Education
Interventional Pain Management - . - 2011
Languages spoken
English
Hindi
Location
Book Clinic Appointment with Dr. Manish Singh
2/2, Vishesh Khand, Near By Mantri Awas, Gomti Nagar, , Near Devine Heart Hospital

,

Lucknow
Get Directions
Consult Online
Text Consult
Send multiple messages/attachments. Get first response within 6 hours.
7 days validity
•
₹300 online
Consult Now
Phone Consult
Schedule for your preferred date/time
15 minutes call duration
•
₹400 online
Consult Now
Video Consult
Schedule for your preferred date/time
15 minutes call duration
•
₹500 online
Consult Now
Services
Submit Feedback
Submit a review for Dr. Manish Singh
Your feedback matters!
Write a Review
Patient Review Highlights
"Very helpful"
3 reviews
"Caring"
1 review
"knowledgeable"
4 reviews
"Professional"
1 review
Reviews
Layak
Mar 15, 2017
dr manish Singh is an expert pain managment doctor who is very knowledgeable and a very nice human being. More than satisfied with result of treatment of my back pain. I will always recommend him to all my friends & family . he can be consulted at Advance Pain Management Clinic in Lucknow.
Feed
Shared 1 year ago • Featured Tip
Whether you're old or young, male or female, having a backache can be a real pain! A number of factors ranging from osteoarthritis to muscle strains can be attributed to back pains. No matter what the cause of a backache, a combination of core strengthening exercises, activity, and physical therapy can help lessen the pain.
A backache can be caused by something as simple as bending the wrong way. Hence, the first step towards dealing with a backache is to pay attention to daily movements. If you have to lift something heavy off the floor, bend your knees and let the weight of your load fall on your legs instead of it falling on your back. Here is more on how you can fight back pain with a bit of effort:
1. Light exercises
Simple, light exercises are the most effective ways of dealing with back pain. The key to exercising your back is moderation and knowing your limits.
2. Brisk walk and yoga
Regular brisk walks and yoga exercises that strengthen and stretch back muscles are effective ways to reduce and prevent back pain.
3. Right posture
Exercise can also help reduce excess weight that in turn helps reduce backaches. Slouching not only causes a hunch back but also aggravates back aches. Hence, maintain a right posture to take the pressure off nerves and lower back pain.
4. Proper posture while sleeping
A good night's sleep can also help soothe inflamed back joints and repair strained muscles. Pay attention to your mattress and ensure that your back is flat when you lie on it. Sleeping on your side can also help deal with the back pain. Consider resting your neck on a pillow, to keep your spine aligned while you sleep.
5. Hot & cold therapy
Experiment with hot and cold therapy before picking one of them to deal with your back pain. While applying ice packs on your back can help reduce inflammations, hot packs work better to reduce cramps and muscle spasms. Whether you use a hot pack or a cold pack, do not leave it on for more than 20 minutes.
6. Natural supplements
Natural supplements such as flaxseed oil, calcium, magnesium and vitamin C are helpful when dealing with back pains.
For short-term relief, you could also try over the counter pain relievers. However, do not let this become a long-term habit, as your body could get dependent on it. Other potential side effects could include stomach and liver problems. Hence, if your backache does not subside on its own, it is best to consult a doctor before treating it yourself.
4242
people found this helpful
Shared 1 year ago • Featured Tip
Fibromyalgia is a chronic condition marked by constant flu-like symptoms such as fatigue, headaches, insomnia and joint pains. However, the disease has no visible symptoms. There are also no known causes for the disease. While some believe stress to be a trigger for fibromyalgia, other theories suggest that physical and emotional factors such as a prior illness lead to the onset of this disease. This leads to fibromyalgia patients being often misunderstood and misdiagnosed. Almost 80% of fibromyalgia patients are women. While the disease is not lethal, it can make daily life difficult.

The criteria for fibromyalgia were established only in the late 1900s. In addition, the symptoms of this disease present themselves differently in each patient. This makes diagnosis very difficult.
Constant pain all over the body is the most common symptom of fibromyalgia.
You may also feel constantly tired, and unable to get a restful sleep.
Some fibromyalgia patients also suffer from depression or anxiety and an irritable bowel syndrome.
Fibromyalgia patients may also feel hyper sensitive to cold or heat, and feel numbness in fingers and toes.
Fibromyalgia has no known cure, and like arthritis, treatment for this disease addresses its symptoms. Most treatment programs include a combination of drugs, physical therapy, and behavioral techniques.

Pain relievers or anti-inflammatory medication and antidepressants are the two types of drugs administered to fibromyalgia patients. However, these should not be counted on as a long-term solution, as the side effects of these medicines can cause additional problems. Therapeutic massages and chiropractic manipulations can also help ease the pain. Along with this, it is also important to rest and relax. This helps reduce stress which often triggers fibromyalgia symptoms.
To get a better night's sleep, try going to bed and getting up at the same time every day. A warm glass of
milk
or
chamomile tea
just before bedtime can also help induce sleep. As far as possible, avoid taking sleeping tablets, as the body can soon become dependent on these.
Though you may constantly feel tired, increasing the day to day activity levels can have a positive effect on your health. Consider adding low-intensity activities such as walking, cycling,
yoga
or dancing to your daily routine. Complement these with a well-balanced, nutritious
diet
that includes lots of fruits and vegetables. If you or a loved one has fibromyalgia, bad days may not be prevented. But with treatment, they can be controlled. If you wish to discuss about any specific problem, you can consult a
Pain Management Specialist
.
4512
people found this helpful
Shared 1 year ago • Featured Tip
Knee pain is characterized by a feeling of pain in the knee joint caused by injury or overuse. The knee joint consists of small bone structures, the kneecap, supporting ligaments and cartilage of the knee. This joint bears the full weight of the body, which makes it very vulnerable to injury.

Causes of knee pain

Knee pain is usually caused by injuries to the knee such as exposure to a direct force on the knee, abnormal twisting of the knee or falling on your knees. Some causes of knee pain are -
Knee strains and sprains - Overworking the knee joints can damage the tissues of the knee joint resulting in knee sprains and strains
Osteoarthritis - it is condition where the protective cartilage around the kneecap is damaged, resulting in knee pain
Bursitis - Excessive movement of the knee or kneeling down for extended periods can irritate the bursa (a fluid sac below the skin above the knee joint) that causes swelling and pain, thereby giving rise to this condition
Gout - This condition is characterized by the accumulation of uric acid in crystal form around the knee joint, causing inflammation and pain
Tendon disorders - Tendons connect the muscles to the bones, and overworking the knee can cause the tendons around the knee to become sore and painful
Kneecap dislocation - Injuries may cause the kneecap to shift out of its position, this causes swelling and pain in the knee joint
Symptoms of knee pain

Severe knee pain can restrict movements such as walking or standing. The symptoms vary according to the extent of the damage suffered by the knee. Most common symptoms of knee pain are problems in climbing stairs, inability to extend the knees, limping and swelling of the knee joint. In some cases, knee pain may also cause fever. If you wish to discuss about any specific problem, you can consult a doctor.
4762
people found this helpful
Shared 1 year ago • Featured Tip
If you are suffering from back pain, you should know that the tiniest of movements can trigger the same. Back pain may occur due to several factors or reasons and it hampers your daily activities and standards of life to a great extent. However, you need to become active instead of being immobile for relieving back pain. There are several exercises which help in strengthening your back muscles and performing these on a regular basis will provide you relief from back pain drastically. Here are 7 common exercises which you should carry out:
1. Pelvic tilt: You have to lie on your back and keep your knees bend, but touching. Your feet should stay flat on the floor. By flattening your lower back against the wall and tilting your pelvis downwards, you must maintain the position for 20 to 40 seconds. Meanwhile, you must breathe slowly and deeply and then release. This stretch requires small movements for reducing tension, thereby easing your back pain.
2. Lumbar stretch: You need to sit on a chair, roll your head, chest, neck and lower back forward till your head gets between the knees. Hold the position and take deep breaths. Slowly, get back to the sitting position. Repeat this twice.
3. Cat position: You have to kneel on your fours and keep the knees and hip width separate. Keep the stomach muscles tense, arch your back like a cat does and maintain the position for five seconds. Repeat this and then allow your stomach to drop towards the floor direction and hold it for five seconds again.
4. Curl ups: For this exercise, you should lie on your back with the knees bent and your feet kept flat on the floor. Placing your hands behind the head will make the stomach muscles tense. Then, lift your shoulders, head and upper back from the floor. Do this around 10 times. This is ideal for strengthening your back.
5. Dry swimming: Begin by lying on your stomach, keeping a rolled-up towel under your belly for support. By tightening your buttocks, raise one arm and the opposite leg simultaneously. Switch your arms and legs and perform this for about two minutes.
6. Leg lift: For leg lifts, you should lie on your back with the knees kept bend and the feet kept flat on the floor. You have to press your lower back to the floor and straighten a leg with the knees aligned. After bending your leg, return to the starting position and repeat the exercise on the other side.
7. Cobra stretch: The cobra stretch is another ideal movement for stretching your tight abdominal muscles and lower back. You need to lie on your stomach with your legs extended and your palms planted on the sides of your head. If you wish to discuss about any specific problem, you can consult a pain management specialist.
4913
people found this helpful
Shared 1 year ago • Featured Tip
Lower back pain is characterized by a feeling of pain around the lumbar region (curve of the back connecting the upper back and glutes- muscles in the buttock that are responsible for thigh movement) caused by muscle or ligament injury. The spinal area is most likely to be affected by lower pain as it may impair routine activities like walking and standing. Any lower back pain that lasts for more than ninety days can be considered as chronic.

Causes of lower back pain:

There are plenty of causes for lower back pain. Anything that exposes the lumbar area of the spine to a level of stress beyond its capacity can cause lower back pain. These causes are-

1. Disorders of the discs - The spinal area in the lower back comprises of small bones called the vertebra, which are connected to each other by pieces of cartilage known as discs. These discs act as shock absorbers, and when exposed to excessive shock can cause the disc to bulge, resulting in herniated discs. Wear and tear of the discs can also occur.

2. Spinal stenosis -
Spinal stenosis occurs when the area around the spine becomes narrow. It may affect the nerves surrounding the lower back, resulting in pain.
3. Wear and tear of the joints and ligaments -
Normal wear and tear of the joints and ligaments cause difficulties in holding the spine in its proper position and this progresses with age. This may cause a vertebra to slide over another and affect the nerve endings, giving rise to pain.
Symptoms of lower back pain
The symptoms of lower back pain are usually a dull or excruciating pain in the lower back. It can also affect other parts of the body such as the hips and the legs. In case of severe pain, simple activities like walking, bending and sitting will be impaired. If you wish to discuss about any specific problem, you can ask a free question.
4461
people found this helpful
Shared 1 year ago • Featured Tip
Sciatica pain arises from the sciatic nerve which is the single largest nerve in our body. It consists of individual nerve roots, which branching out from the lower back of the spine to the back of each leg and combining together forms the sciatic nerve. The origination of the sciatic pain lies in the lower back of the body and radiates down the buttock to the sciatic nerve.
Causes of the sciatica pain
Arthritis: If an individual is diagnosed with arthritis, then he or she can expect a throbbing pain or numbness down till the leg.
Herniated disc: Another cause could be a herniated disc in the lower back of the body.
Spondylosis: Spondylosis in the lower back would also be a reason for the development of the sciatica pain.
PIVD/DISC bulge
Other causes are a spinal injury, diseased degenerative disc, infection on and around the lower back. The pain would worsen, if an individual is in an occupation where he or she has to stand or sit for hours at length. The lifting of heavy things would strain the sciatic nerves as well.
How to identify sciatica pain?
Sciatica pain varies from infrequent to a constant throbbing down the lower back. So initially it is difficult to detect whether it is sciatic pain or not. But when the constant pain in the lower back leads right down till the toes and foot, it is really time for an individual to get in touch with a doctor. The pain can give a burning sensation almost searing making it difficult for the person to stand up or walk properly. Along with the pain, one can feel fatigued. An involvement of the spinal cord is rare in the sciatic pain but is possible.
Treatment for sciatica pain
Sciatica can be treated in both surgical and non-surgical way. Surgical treatment is rare as sciatica tends to respond well with non-surgical treatments. If the pain continues for over a month despite treatment, surgical treatment will be considered. The non-surgical pain treatment would include physical exercises and oral medications along with natural treatment.
Medications: Painkiller medications prescribed by the doctor can be used to reduce sciatica. Medicines like aspirin, non-steroidal or oral steroids can help reduce the pain.
Steroid injection: Epidural steroid injection acts faster as it is injected in the affected area, thus providing relief from the pain quickly.
Exercise: Early morning exercises can be quite helpful.
Percutaneous Endoscopic Discectomy: The surgical treatment of Percutaneous endoscopic disc dissectomy constitutes a large part of interventional pain physicians and it has evolved considerably in terms of surgical technique and instrumentation. Percutaneous endoscopic discectomy is a relatively new technique for removing lumbar disc herniation. It involves using an endoscope to visualize the disc removal. The discectomy is performed through a posterolateral approach using specially developed instruments. The advantage of percutaneous endoscopic discectomy is that the disc is approached posterolaterally through the triangle of Kambin without the need for bone or facet resection thus preserving spinal stability. The procedure is day care and is done under local anaesthesia. If you wish to discuss about any specific problem, you can consult a pain management specialist.
4206
people found this helpful
Near By Doctors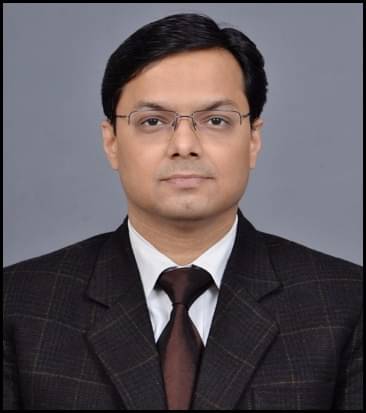 MBBS, DNB, PDCC (Pain Management) , FIPP (USA)
Pain Management Specialist
Book Appointment