About
Our medical care facility offers treatments from the best doctors in the field ofsgpgi Interventional Radiologist . Customer service is provided by a highly trained, professional staff w...
...more
Our medical care facility offers treatments from the best doctors in the field ofsgpgi Interventional Radiologist . Customer service is provided by a highly trained, professional staff who look after your comfort and care and are considerate of your time. Their focus is you.
More about SGPGI - Lucknow
SGPGI - Lucknow is known for housing experienced Radiologists. Dr. Rajanikant Yadav, a well-reputed Radiologist, practices in Lucknow. Visit this medical health centre for Radiologists recommended by 76 patients.
Timings
Location
Rae Bareli Road, Lucknow, Uttar Pradesh 226014
Raebareli Road
Lucknow,
Uttar Pradesh
-
226014

Get Directions
Doctor in SGPGI - Lucknow
MD - Radiology
Radiologist
Services
Submit Feedback
Submit a review for SGPGI - Lucknow
Your feedback matters!
Write a Review
Reviews
Yashab
Feb 17, 2018
Very cooperative, very polite nice and patient doctor
Feed
Nothing posted by this doctor yet. Here are some posts by similar doctors.
Shared today • Featured Tip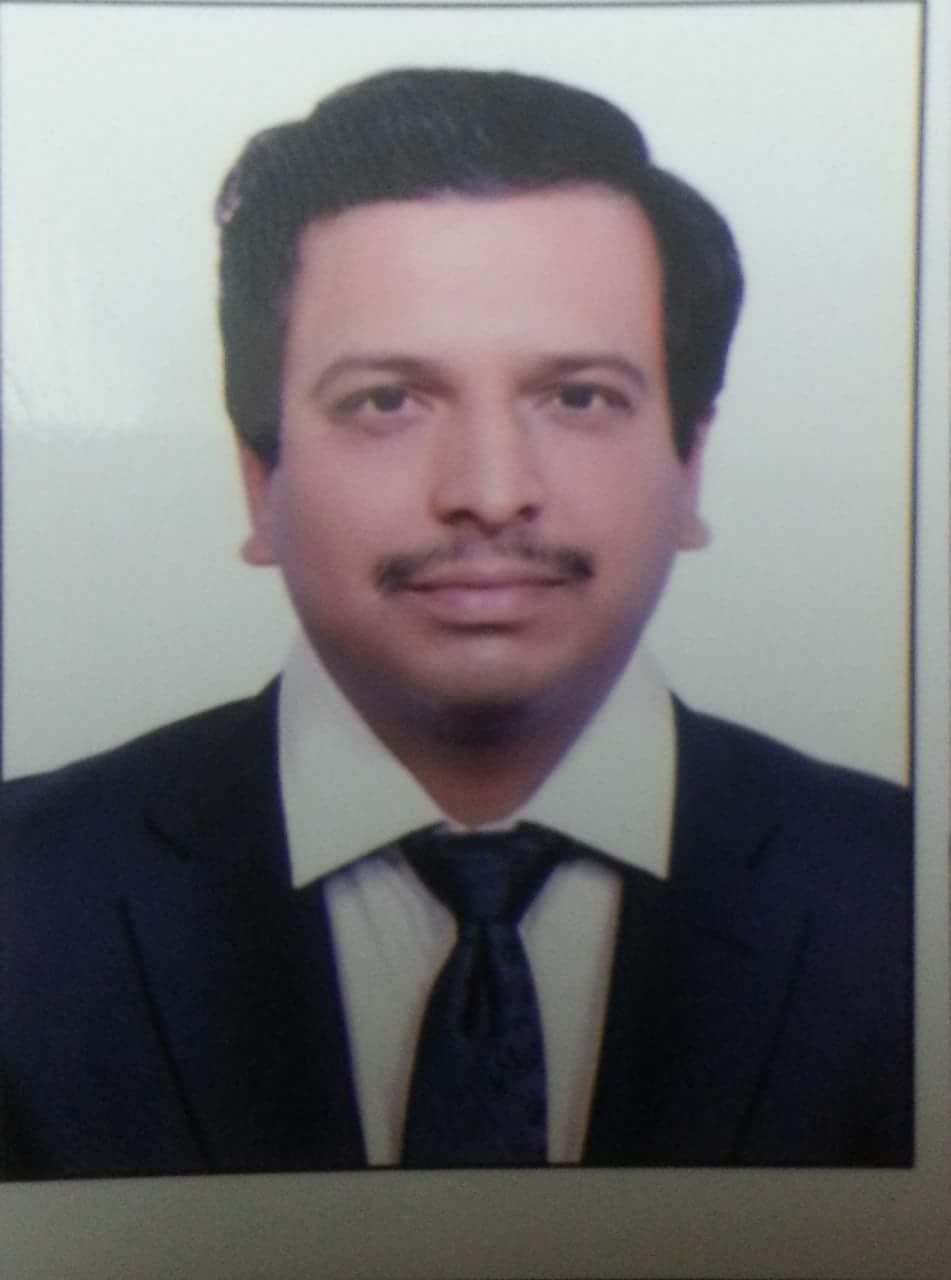 MBBS, DM - Oncology, MD - General Medicine
Chemotherapy has been the remedy for cancer since the late 90s. But in today's world the medical field has been improved so much that new methods have been invented. One of them is Hormonal therapy. It is used to cure some types of breast cancer that are affected by hormones. Receptor proteins in the breast cancer cells attach to estrogen and help the cells grow. This therapy stops the receptors attaching to estrogen in various ways.
When it is used?
Hormonal breast cancer therapy is performed after surgery to prevent the cancer from coming back. It is also applied to treat the cancer that has come back or to prevent the cancer from spreading to other parts of the body. Sometimes, if needed, it starts before the surgery. It takes five years, generally.
How it works?
Hormonal therapy mainly stops estrogen from acting on the cancer cells or lowers the estrogen level. There are different ways to do that.
Blocking Estrogen Receptors: These drugs stop estrogen from helping breast cancer cells.

Tamoxifen: It acts as anti-estrogen in the breast cells, but acts like estrogen in other cells. It lowers the risk of breast cancer and also stops cancer from coming back.
Toremifene: It works in a similar way, but it is only used in metastatic breast cancer. It also decreases the pain and swelling in the muscles and bones.
Fulvestrant: It blocks and damages estrogen receptors. It is given by injections after other drugs stop working.

Lowering Estrogen Levels: These drugs slow the growth of cancer by lowering estrogen levels.

Aromatase Inhibitors: These drugs stop estrogen production in women whose ovaries are not working due to menopause or other treatments. There are three types of this drug- Letrozole, Anastrozole and Exemestane.
Ovarian Suppression: In this method, ovaries are removed or shut down to turn pre-menopausal women to post-menopausal. There are several ways to do this, and they are- Oophorectomy or surgery, LHRH analogs and applying chemotherapy drugs.
There are some other types of hormone therapy that are less common. They were used more in the past. They are:
Megestrol acetate
Androgens
High doses of estrogen
Side Effects:
Unfortunately, Hormonal breast cancer therapy has lots of side effects. They are-
Hot flashes
Mood swings
Vagina discharge or dryness
Developing uterine cancer
Blood clots
Night sweat
Headache
Mild nausea
Bone pain
Injection site pain
Muscle pain and joint stiffness and pain
Bone thinning
Menopause
Although hormonal therapy has lots of side effects, they are limited to different kinds of hormonal therapies and it is not necessary that they will surely happen. But it is best to undergo any kind of treatment with a doctor's advice. So patients should consult the doctor first. In case you have a concern or query you can always consult an expert & get answers to your questions!
1
person found this helpful
Asked for female, 24 years old from Mumbai

Do the cat/cow stretch. Get on all fours, with your arms straight and your hands directly under your shoulders; your knees hip-width apart.
Shared 3 days ago • Featured Tip

MBBS Bachelor of Medicine and Bachelor of Surgery, MD - Medicine, DNB - Medical Oncology, MRCP - Medical Oncology, ECMO - Medical Oncology
Breast cancer is an abnormal growth of cells in the tissues of the breast. Mainly it occurs in females but less than 1% of all the breast cancer cases develop in males. The majority of breast cancers start in the milk ducts. A small number start in the milk sacs or lobules. It can spread to the lymph nodes and to the other parts of the body such as bones, liver, lungs and to the brain.
With more reliable early detection methods as well as the trend towards less invasive surgery, there is hope that even more women with breast cancer will be treated successfully and will go on to resume their normal lives.
Signs & Symptoms
It is painless, especially, during the early stage. Watch out for the following changes in the breast:
A persistent lump or thickening in the breast or in the axilla.
A change in the size or shape of the breast.
A change in the colour or appearance of the skin of the breast such as redness, puckering or dimpling.
Bloody discharge from the nipple.
A change in the nipple or areola such as scaliness, persistent rash or nipple retraction (nipple pulled into the breast).
Consult a doctor immediately if you notice any of these changes.
Risk Factors
Being a woman puts you at risk of getting breast cancer. There are certain factors that increase the risk of breast cancer. Some of them have been listed below:
The risk increases with age; most cases of breast cancer develop after the age of 50
Genetic alterations in certain genes such as BRCA1 and BRCA2
Family history of breast cancer
Being overweight
Early menarche (onset of menstruation before the age of 12)
Late menopause (after the age of 55)
Never had children
Late childbearing
No breast feeding
Excessive consumption of alcohol
Use of hormonal replacement therapy (HRT) for a long period of time
However, most women who have breast cancer have none of the above risk factors. Likewise, not having any of these risk factors does not mean that you will not get breast cancer.
Early Detection and Screening
More treatment options are available when breast cancer is diagnosed at an early stage and hence the chances of recovery is also higher. So regular breast screening is important for early detection even if there are no symptoms. Following are the ways of screening:
Breast Self-Examination (BSE): Perform BSE once a month about a week after your menses are over. If you no longer menstruate, choose a date each month which is easy to remember e.g. your date of birth or anniversary.
Clinical Breast Examination: Get a breast specialist to examine your breast once a year if you are 40 years and above.
Mammogram: Go for a screening mammogram once a year if you are 40 to 49 years old and once every two years if you are 50 years and above even if you do not have any symptom. It is not recommended for younger women (less than 40 years of age) as they have dense breasts, making it difficult for small changes to be detected on a mammogram. So ultrasonography of the breasts is advisable to them.
Types of Breast cancer
Non-Invasive Breast cancer: These are confined to the ducts within the breasts. They are known as Ductal carcinoma in-situ (DCIS).
Invasive Breast cancer: It occurs when cancer cells spread beyond the ducts or lobules. Cancer cells first spread to the surrounding breast tissue and subsequently to the lymph nodes in the armpit (Axillary lymph nodes). These cells can also travel to the other parts of the body such as bones, liver, lungs or brain and hence known as metastatic breast cancer.
Making A Diagnosis
If you notice any unusual changes in your breasts, you should see a doctor immediately. He will examine you clinically and may ask you to undergo some tests so that a definitive diagnosis can be made. Further, the staging work up is done to find out the stage of the disease and management accordingly.
Treatment options
Treatment of breast cancer may include various methods such as surgery with or without breast reconstruction, chemotherapy, radiation therapy, hormonal therapy and targeted therapy. Treatment options offered, depend upon the number of factors such as the stage of cancer and likelihood of cure, your general health and your preference.
6
people found this helpful
Asked for female, 24 years old from Purulia
C.S.C, D.C.H, M.B.B.S
General Physician, Alappuzha
You can do removal of these fibroadenoma by cryoablation. Cryoablation is a process that uses extreme cold to destroy tissue. Cryoablation is performed using hollow needles (cryoprobes) through which cooled, thermally conductive, fluids are circulated.
1
person found this helpful
Asked for female, 27 years old from Chennai

DGO, Diploma In Family planning (UK), MBBS Bachelor of Medicine and Bachelor of Surgery
It's a big fibroid .myomectomy. I would suggest to try tab mifepristone post surgery. If you r not looking for a pregnancy for a year.
Shared 1 week ago • Featured Tip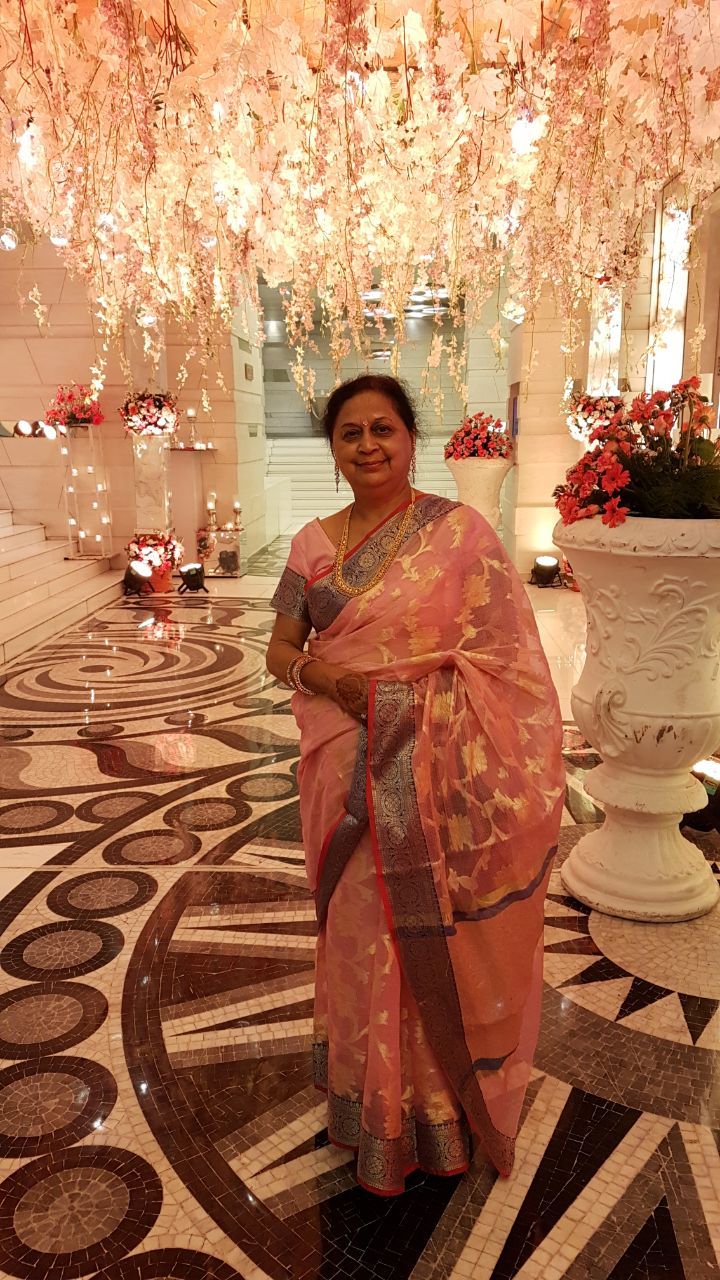 Dip In Gynae & Obs, Doctor of Medicine, MBBS Bachelor of Medicine and Bachelor of Surgery
Breast cancer is a form of cancer which develops from the breast tissue. Breast cancer is indicated by signs such as a lump in the breast, changes in breast shape, fluid flowing from the nipple, dimpling of skin, or the development of red scaly patches. Breast cancer is a fatal form of cancer in women and immediate diagnosis is required on observing the symptoms.
Diagnosis of breast cancer
Other than the regular breast screening, the diagnosis of breast cancer involves the following steps and methods:
Seeing your general practitioner (GP): It is very important to visit your GP soon after noticing the symptoms of breast cancer. Your GP will examine you properly and in case your symptoms need more assessment, he/she will refer you to a breast cancer clinic.
Mammogram and breast ultrasound: You will be required to have a mammogram, as recommended by a specialist breast unit. This is an X-ray of the breasts. An ultrasound scan may also be required. Breast ultrasound should be undertaken only if you are less than 35 years of age. This is because, young women have denser breasts and a mammogram is not as effective as ultrasound in the diagnosis of breast cancer. In ultrasound, high frequency sound waves are used for obtaining an image of your breasts. It is observed to notice any abnormality or lumps. A breast ultrasound is also important for determining whether a lump is solid or contains liquid.
Biopsy: In this diagnosis process, a sample of the tissue cells is taken from the breasts and tested under a microscope to find out if it is cancerous. A scan and needle test for the lymph nodes present in your armpit is also done to check whether they have also been affected. A biopsy is undertaken in several ways, depending upon the condition and severity. A needle aspiration biopsy is used for testing a sample of your breast cells without the removal of the tissues. This is the most common form of biopsy and it is also used for draining a small fluid-filled lump or benign cyst. During the process, you will be given a local anesthetic. Usually, a needle biopsy is carried out guided by an X-ray, ultrasound and an MRI scan as well. This helps in distinguishing it from non-invasive changes such as ductal carcinoma in situ.
Another form of biopsy used for the diagnosis of breast cancer is called vacuum assisted biopsy or mammotome biopsy. In this process, a needle gets attached to a suction tube, which helps in obtaining the sample and for clearing the bleeding. In case you have a concern or query you can always consult an expert & get answers to your questions!
2520
people found this helpful
Asked for Female, 20 years old from Kolkata

MBBS Bachelor of Medicine and Bachelor of Surgery, MD - Internal Medicine, DM - Oncology
Both surgeries MRM or BCS is equal Only difference is that in BCS radiotherapy is always given while in MRM radiotherapy is given in advance cases only.
1
person found this helpful

MBBS Bachelor of Medicine and Bachelor of Surgery, MD - Internal Medicine, DM - Oncology
Swelling and infection (abscess) in more common than cancer in young Kindly show to your surgeon and get screening done as it does or look like cancer.
5
people found this helpful
Shared 1 week ago • Featured Tip

Kidney Cancer, more commonly known as renal cancer, first presents itself in the lining of the kidney. It then grows malignant and forms a tumor. The good news is that renal cancer rarely spreads to other organs. The bad news is that the tumors grow quite large before they can be detected.
Causes-
Kidney cancer has been found to occur most often in people who are older than 40 years of age. Though the cause of the cancer is not definitively known, there are a few factors that might increase the risk of developing kidney cancer. These include-
1. Obesity- Obesity can cause hormonal changes which in turn can increase the risk of cancer.
2. Smoking- As with any other kind of cancer, nicotine consumption, in the form of smoking cigarettes, increases the risk of developing the disease. In the case of renal cancer, it can, in fact, double the chances.
3. Pain Medications- A prolonged use of pain relievers over a period of time can increase the risk of renal cancer. Certain components of the medication can lead to kidney damage.
4. Genetic history- A medical history of family members, especially siblings, with the disease can significantly increase the risk of kidney cancer.
Symptoms-
In its early stages, kidney cancer remains asymptomatic, but as the tumor grow in size, symptoms begin to present themselves. These symptoms might include the following-
1. Blood in the urine.
2. A gradual loss of appetite leading to weight loss.
3. A persistent pain in your abdomen in conjunction with a lump.
4. A fever that is neither a result of an infection nor a cold, and one that lasts for weeks.
5. Swelling of the legs and ankles.
Treatment
Treatment for kidney cancer will depend on the size and location of the tumour and whether it has spread to other organs or parts of the body. Therefore, to determine the stage of cancer, diagnostic tests such as biopsy, are performed along with urine and blood tests. After determination of your cancer stage, the doctor will perform either a radical or a partial nephrectomy, where the cancerous tumor is removed along with additional tissues. Often, kidney surgery is followed by kidney transplant if both the kidneys need to be removed in nephrectomy. However, if nephrectomy does not cure your kidney cancer, then your oncologist may recommend cryotherapy, radiofrequency ablation or arterial embolization.
Kidney cancer in its advanced stage is often treated with either biological therapy where your body's immune system is utilized to fight cancer cells or targeted therapy where drugs are used stop the multiplication of cancer cells by blocking their signals. Due to such advancement in cancer treatment, the rate of success has gone up in recent years but you also need to follow a healthy lifestyle to make sure that the treatment can bring out the desired positive outcomes. In case you have a concern or query you can always consult an expert & get answers to your questions!
3378
people found this helpful
MBBS Bachelor of Medicine and Bachelor of Surgery, Diploma In Orthopaedics (D. Ortho), DNB (Orthopedics)
Grade 1 slip means bulge so oral medication is enough to relieve pain. No need for epidural injection of steroid.
View All Feed
Near By Clinics

View Clinic
4.3
(

12

ratings)
Kursi Road, Lucknow,
Lucknow
View Clinic

4.6
(

328

ratings)
Kursi Road, Lucknow,
Lucknow
View Clinic