About
Customer service is provided by a highly trained, professional staff who look after your comfort and care and are considerate of your time. Their focus is you.
...more
Customer service is provided by a highly trained, professional staff who look after your comfort and care and are considerate of your time. Their focus is you.
More about satyendra pathak
satyendra pathak is known for housing experienced Yoga & Naturopathy Specialists. Mr. Satyendra Pathak, a well-reputed Yoga & Naturopathy Specialist, practices in lucknow. Visit this medical health centre for Yoga & Naturopathy Specialists recommended by 74 patients.
Timings
Location
Aliganj
lucknow,
Uttar Pradesh
-
226020

Get Directions
Doctor in satyendra pathak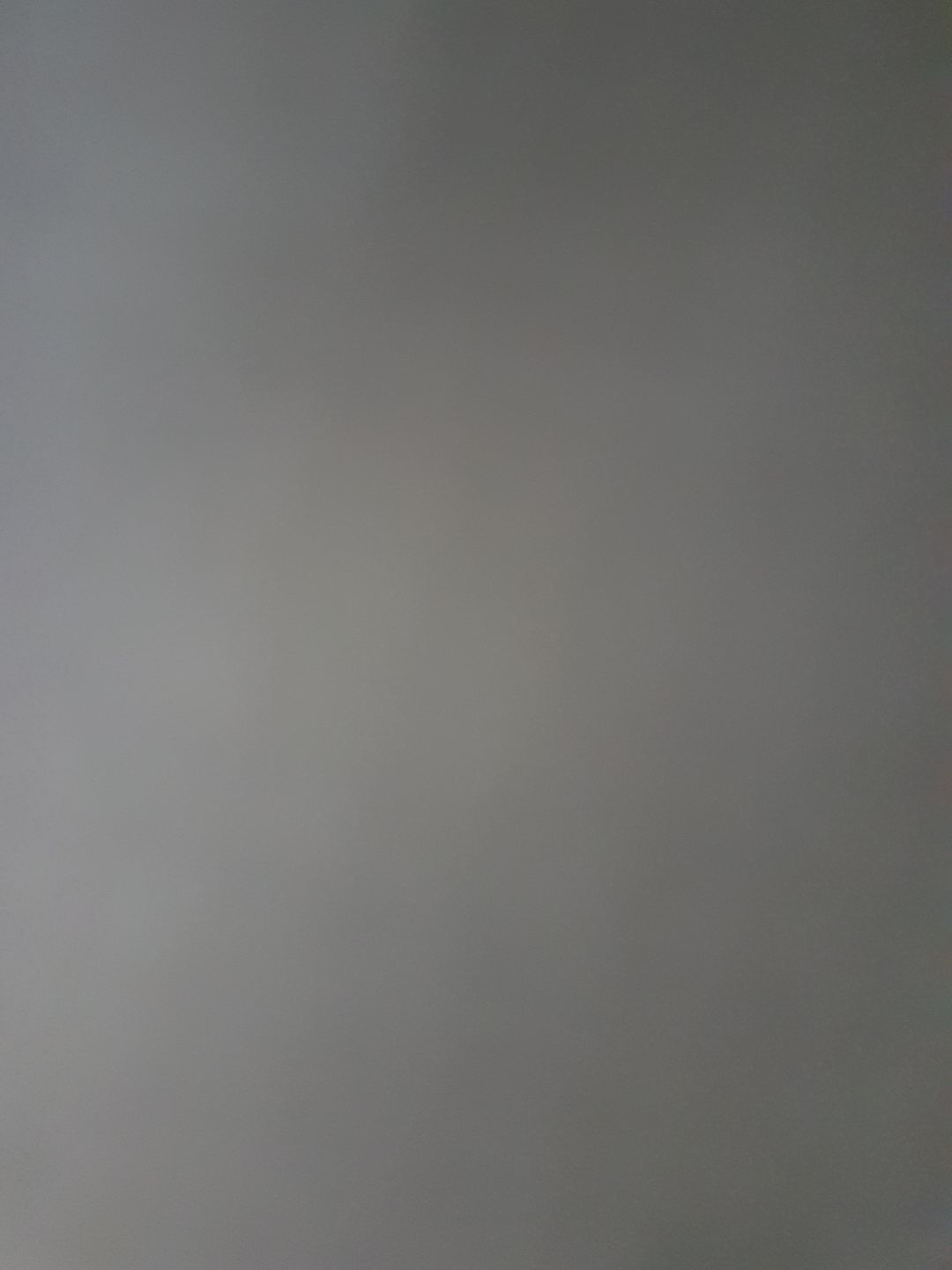 Yoga & Naturopathy Specialist
Services
Submit Feedback
Submit a review for satyendra pathak
Your feedback matters!
Write a Review
Feed
Nothing posted by this doctor yet. Here are some posts by similar doctors.
Aging of the skin is a natural process that affects all individuals with increasing age. It manifests itself in the form of skin wrinkling, sagging, discoloration and other visible effects. Such changes become more apparent as soon as one reaches late thirties or early forties but early onsets are now very common too, which can be caused by a number of factors.
Damage due to sun exposure is the primary cause of skin aging. It especially affects those who have lighter or fairer skin as the low melanin content in their skin makes it more prone to damage and aging.
Although skin aging cannot be entirely stopped or reversed, the process can be slowed down to prevent its early onset.

There are many ways of doing so through some simple lifestyle modifications such as the following:
1. Avoid sun exposure
This is the most basic way of reducing the rate of skin aging and slowing down the process. While going out in the day cannot always be avoided, it is important to keep the skin covered with clothing, hats and sunglasses.

2. Always wear sunscreen
This provides protection from the harmful rays of the sun (known as UVA and UVB). Making a habit of constantly applying sunscreen on all exposed parts of skin plays an important role in preventing skin aging. It is also necessary to use the right products, which should have an SPF rating or 30 or more.

3. Eat healthy
Having a nutritious balanced diet can make a tremendous positive impact on your skin. Consumption of food items that are rich in vitamins, minerals and other nutrients is essential. It is also important to drink lots of water and fluids to stay hydrated. Junk food and sugary drinks should be avoided as it negatively affects skin health.

4. Exercise regularly
Keeping fit through regular workouts and exercise improves the circulation of blood in the body and consequently, the supply of blood and oxygen to the skin. This keeps the skin healthy and young and prevents the early onset of wrinkling and aging.
There are several other ways of preventing skin aging such as not smoking, avoiding using too many products and cosmetics, getting enough sleep, and always keeping skin cleansed and moisturized. Following these simple ways can effectively make your skin look and feel younger and slow down the aging process.
Avoid being xposed to sun cvr your self whenever you xposed to sun. Scrub that area again and again. 2 times a week apply aloe vera gel over it after that. For more details consult me online.
1
person found this helpful
Hi lybrate-user, gained weight so fast might be because of metabolic or hormonal disturbance, as you got her thyroid profile done, and found nothing, so a detail case to be taken, and ruled out any other metabolic disturbance happening /auto immune disturbance or what exactly happening.
1
person found this helpful

Bachelor of Ayurveda, Medicine and Surgery (BAMS), MD - Ayurveda
Obesity has emerged as one of the most common and serious health problems today, affecting all and sundry. Children, in particular; are the worst affected. Obesity is an amalgamation of sedentary lifestyle, unhealthy eating habits and certain medical conditions. If neglected, it can create havoc. Diabetes, high blood pressure and hypertension are some of the major health complications that obesity can lead to.
Thus, one needs to control and check this menace at the earliest. Maintaining a healthy body weight is the best way to control obesity. Many surgical and non surgical options are available to lose weight. Weight lossthe Ayurvedic way is not only effective, but 100% natural.
Ayurvedic tips for weight loss:
The following Ayurvedic tips, if practiced diligently, can give you a lot to cheer about. For an effective treatment, one needs to understand their body type well. Ayurveda classifies people in two categories. People of the Vata Type (more of ember and air in their system), those who can eat like a glutton and yet have a figure to die for. On the contrary, people having more of earth and water in their system (Kapha Types) can put on weight at the drop of a hat.
Exercise your way to fitness: The benefits of exercise are immense. Start your day with a 30-45 minute exercise to feel the difference. Jogging or brisk walking will be very beneficial. It will give you the extra zeal to fight the unwanted fats in your system.
Yoga and pranayams: Our body is made up of seven chakras. Proper activation and functioning of the chakras are important to enjoy sound health. Yoga and pranayams are instrumental in activating these chakras. Meditation also rejuvenates a person mentally and physically. A sound mind and body positively responds to the various Ayurvedic weight loss programmes.
Healthy Sleeping Habits: Early to bed and early to rise can indeed make a person, healthy, wealthy and wise. People with unhealthy sleeping habits are more likely to be obese. Work is important, but not at the expense of one's health. A 10.30 pm-4.30 am sleep schedule is highly recommended.
Eat healthy: Unhealthy eating habits contribute significantly to obesity. It should be noted that starving will do you more harm than good. A healthy practice is to have small meals at regular intervals. Do not keep your stomach empty. Reduce the carbohydrate and fat intake. Include lots of vegetables, fruits, lean fish, and low fat dairy products in your diet. Ayurvedic medicines like, Triphala churan, guggulu, Triushanaadi loha, shilajit, swarnmakshik bhasm and Medhohar guggul are very effective. However, these medicines should be taken under medical supervisions.
Avoid sedentary lifestyle: Try and avoid a sedentary lifestyle as much as possible. If your work requires you to sit for a long period of time, a short break every one hour can prove to be beneficial.
Ayurveda goes a long way to keep obesity and the associated health complications at bay.

MD - Ayurveda Scholar, Diploma In Skin Aesthetics, Cosmetology and Trichology, Diploma In skin aesthetics, Diploma In cosmetology, Diploma In Trichology, Diploma In Nutrition & Diet Planning, Bachelor of Ayurveda, Medicine and Surgery (BAMS)
Chemical peels are used for exfoliating the skin around your face, neck and hands. It is a process in which a chemical solution is used for eliminating the dead skin cells from the upper layer of your skin. After applying a chemical peel the affected layer of the skin comes off leaving behind a new layer of skin.
Chemical peels may be used for treating the following skin problems:
Acne and acne scars
Helps you to combat the problem of ageing
Excessive consumption of hormonal medications can sometimes lead to the appearance of brown spots on your skin.
It also effectively treats damage caused by the harmful rays of the sun.
Sometimes dark circles and fine lines that appear under the eyes can also be treated with the help of chemical peels.
Skin pigmentation can be cured with the help of chemical peels.
Chemical peels are generally not painful and are usually effective. Following types of chemical peels are used -
Light peels: These peels are very mild in nature. Most often Glycolic acid is used as the peeling agent. Light peels can make your skin smooth and can also give you a radiant look.
Medium depth peels: Trichloroacetic acid is used for peeling in case of medium depth peels. It helps to treat skin problems like wrinkles, pigmentation or skin damage caused by harmful rays of the sun.
Deep peels: Deep peels not only act upon the upper layer of your skin but they rather penetrate through different layers of your skin. Usually phenol is used as the peeling agent.

American Board of Plastic Surgery, , American Board Of General Surgery, MS - Dermatology, M.B.B.S
Cosmetic/Plastic Surgeon, Delhi
Acne Vulgaris, commonly known as acne is a type of chronic skin condition which occurs when the hair follicles of the skin become clogged with oil and dead skin cells. Characterized by blackheads, pimples, whiteheads and greasy skin, acne can also cause scarring. Typically, acne which cause pimples tend to develop on the back, chest, shoulders but mostly on the face and neck.
Causes and Symptoms of Pimple Scars:
Although the actual cause of acne is uncertain, medical professionals have reason to believe that an increase in the level of androgen triggers pimples. On the other hand, scarring due to pimples are a result of the presence of inflamed lesions. Such inflamed lesions when gorged with surplus oil, bacteria and dead skin cells cause swelling and an eventual rupture in the follicle wall which leads to scarring. The extent of the scar has a direct relationship with the rupture. That is to say, the deeper the rupture, the bigger the scar.
In actuality, the formation of scars is involved in the normal healing process of the skin. The skin cells in order to mend the damage caused by the ruptured pimples, forms fresh collagen fibers which are fibrous proteins that impart flexibility and strength to the skin. The resultant repair which are very rarely smooth and unblemished are referred to as scars.
Treatment of Pimple Scars:
Fractional Radiofrequency treatment is a highly effective method of reducing or removing pimple scars from skin. The radio frequency does not cause much damage to upper layers of skin, but effectively breaks down the scar tissue.
Lasers are alternative and are little less painful. This treatment involves the use of skin resurfacing lasers.
Fillers are another form of treatment which fill the indentations left remaining from dense pimple scars. Hardly any down time with this but are expensive in the long run.
Scar reduction surgery is meant to minimize the scar so that it is more consistent with your surrounding skin tone and texture.
Arthritis is a very painful disease. It restricts you from doing a lot of the activities you would love to engage in.
However, there are steps you could take to reduce the chances of it happening to you. Here are some of them:
1. Take Omega-3 fatty acids
Research proves that the regular consumption of Omega-3 fatty acids, present in fish, result in decreased risks of rheumatoid arthritis. Omega-3 fatty acids are also found in foods such as olive oil and walnuts.
2. Take Vitamins and olive oil
Vitamins are crucial, especially A, C and D. Vitamin A can be found in carrots. Vitamin D can yet again be found in fish while Vitamin C can be found in strawberries, mangoes, pineapples and oranges. Olive oil is also useful because it contains polyphenols which reduce the chances of developing arthritis.
3. Eat ginger and broccoli
Ginger and broccoli are two of the most therapeutic foods for various reasons and the chances of getting arthritis are also proven to reduce due to these foods.
4. Avoid injury
Although this is very hard to do sometimes, avoiding injuries do reduce your chances of getting arthritis.
5. Control your weight
This is very important, especially for your knees. It has been proven by researchers at Johns Hopkins University that if you are 10 kg overweight, then 30 to 60 extra kilograms of weight fall on your knees.
6. Exercise
Strengthening your muscles around your joint decrease the pressure on the joint. If there is less pressure on the joint, then the chances of arthritis are reduced. The best way to decrease pressure on the joint and strengthen your muscles is to exercise.
The lungs take in oxygen and leave out carbon dioxide through breathing. It often does not get noticed but is the most vital function. When a person is not able to breathe properly, then the overall physical ability of a person is reduced. Even walking a few steps or doing simple chores can seem daunting tasks. Therefore, shortness of breath can be very limiting and may alter the quality of life of the patient.
The medical term being dyspnea, it can be short or long-term, acute or chronic. Any problem in the heart or lungs can cause shortness of breath.
Shortness of breath can be caused by various conditions including:
Lung infections
Heart conditions including congestion and failure
Allergies
Any systemic illness or infection
Chronic obstructive pulmonary disease
Given that shortness of breath is caused by almost any ill health condition, especially in people with chronic conditions, it is best that the lungs are empowered to improve their function and do not cause shortness of breath. The idea is to delay the onset of shortness of breath and also to reduce the severity.
Some techniques to reduce shortness of breath are:
Breathe by reducing the rate of respiration. This reduces shallow breathing, which often happens, and so improves the amount of oxygen that reaches the system with each breath.
The patient should learn to relax, sit, and pace around without exertion.
Become aware of air movement during respiration – controlled breathing and active cycle of breathing techniques.
Postural drainage – Depending on the area of the lung that is causing shortness of breath, the person is made to lie prone and turn to a side that will allow the fluid in that region to drain out.
Overall relaxation techniques to improve airflow and control short of breath.
Avoid bending down, as it can induce shortness of breath.
Over-eating at one go in one meal should be avoided.
Weight needs to be maintained, especially if not under control. This can lead to shortness of breath without any associated medical condition either.
The patient should learn to push objects instead of pulling them.
Heavy objects should not be lifted but moved down at ground level.
Avoid extreme hot or cold showers.
Quit smoking as it causes various lung problems.
Help physiotherapy provides for people who are short of breath:
Improve exercise tolerance
Calms the person
Allows the person to control symptoms
Improve the quality of life
Provide manual treatment
1
person found this helpful

MBBS, CCEBDM, Diploma in Diabetology, Diploma in Clinical Nutrition & Dietetics, Cetificate Course In Thyroid Disorders Management (CCMTD)
Lybrate-user ji, thanks for the query. I have gone through the details given. The tsh value 0,6 mu. L is really vey good, within the reference range, there is no need to change the current dosage of levothyroxine, thanks.
1
person found this helpful
View All Feed
Near By Clinics