About
Our entire team is dedicated to providing you with the personalized, gentle care that you deserve. All our staff is dedicated to your comfort and prompt attention as well.
...more
Our entire team is dedicated to providing you with the personalized, gentle care that you deserve. All our staff is dedicated to your comfort and prompt attention as well.
More about Rabindranath Tagore International Institute of Cardiac Sciences
Rabindranath Tagore International Institute of Cardiac Sciences is known for housing experienced Gynaecologists. Dr. Sanjay Kumar Biswas, a well-reputed Gynaecologist, practices in Kolkata. Visit this medical health centre for Gynaecologists recommended by 45 patients.
Timings
Location
#124, E.M.Bypass, Santhoshpur.Landmark : Near Santoshpur Connector.
Mukundapur
Kolkata,
West Bengal
-
700099

Get Directions
Photos (2)


Doctors in Rabindranath Tagore International Institute of Cardiac Sciences
MBBS, DGO, MD (GNO)
Gynaecologist
MBBS, DGO, MRCOG
Gynaecologist


MBBS, MD - General Medicine, DNB (Cardiology)
General Physician

MBBS, DTM & H, MD - General Medicine
Neurologist

MBBS, MS - Neuro Surgery, MCh - Neuro Surgery
Neurosurgeon

MBBS, MD - Medicine
Endocrinologist
Services
Submit Feedback
Submit a review for Rabindranath Tagore International Institute of Cardiac Sciences
Your feedback matters!
Write a Review
Reviews
Chhanda Sarkar
May 14, 2017
Excellent, as usual.
Feed
Nothing posted by this doctor yet. Here are some posts by similar doctors.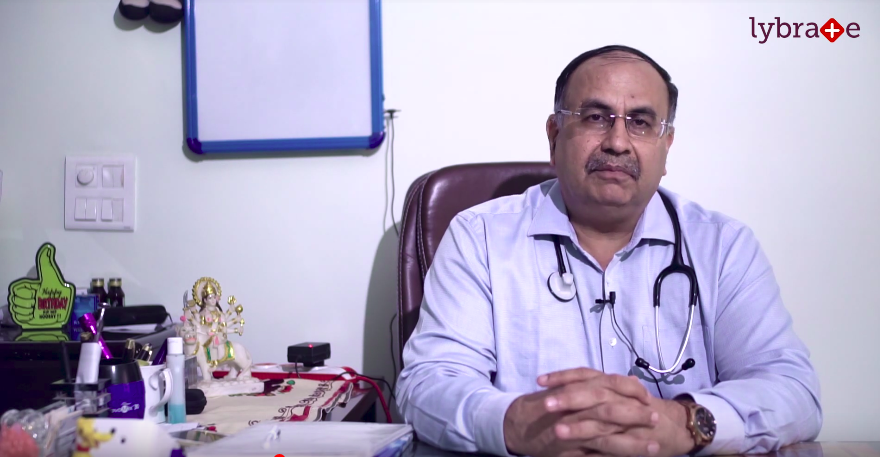 Diabetes is a complex group of diseases with a variety of causes. People with diabetes have high blood glucose, also called high blood sugar or hyperglycemia. Diabetes is a disorder of metabolism, the way the body uses digested food for energy. The digestive tract breaks down carbohydrates, sugars and starches found in many foods, into glucose, a form of sugar that enters the bloodstream. Diabetes develops when the body doesn't make enough insulin or is not able to use insulin effectively, or both.

Fellowship In Neonatology, MRCPCH(UK), Diploma In Child Health (DCH), MBBS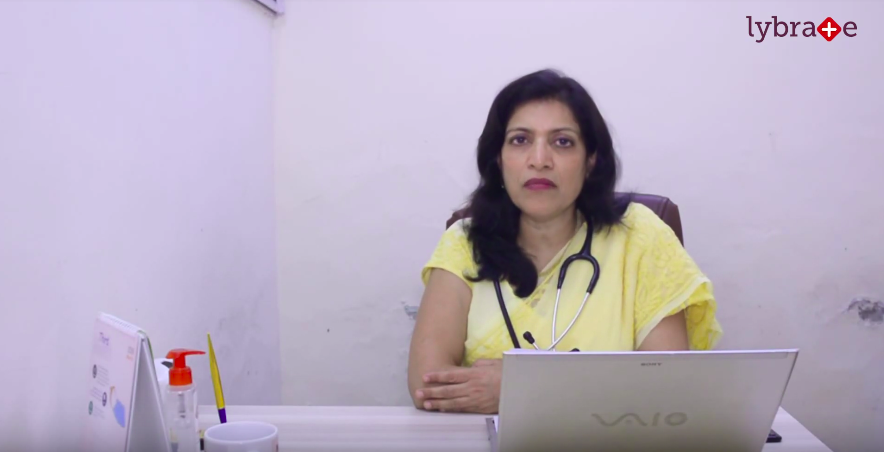 Babies are fragile and need special care. In case of babies that are born prematurely, the amount of attention needed increases many fold and parents need to be extra careful and attentive. A baby born before 37 weeks of pregnancy is said to be a premature baby. The earlier the baby is born, the higher the risk of complications.
Who doesn't want a flat stomach? Six pack abs are the ultimate goal for fitness freaks and fashionistas alike. If only, they were easy to achieve! While most people focus only on exercises to build a six-pack abs, it is impossible to achieve without complementing your exercise plan with a diet plan. Whether you eat three meals a day or six smaller meals a day, here are a few diet hacks to help you get those abs faster:
1. If it comes out of a box, stay away
Cut back on all processed food. Bread, refined sugar, alcohol, processed meats should all be replaced with fresh healthy options. If you must have bread, look for multigrain loaves and if you can't drink unsweetened tea, try honey instead of sugar.

2. Mix your carbs
Carbohydrates are often misunderstood. Having a completely carb-free diet is not good for the body, but you should control your carb intake. Plan your weekly diet in such a way that your carbohydrate intake is cycled by alternating between high, moderate and low carbohydrate diet days. It will also help to plan your carb intake around your workout so that the energy produced is used to fuel your exercise.

3. Eat before going out
Parties are not ideal when you're trying to build abs. It is extremely difficult to refuse delicious looking yet unhealthy food that surrounds you. Eating a protein-rich meal before heading out will make your stomach full and make it easier to control your indulgences.

4. Eat slowly
Along with what you eat, the speed at which you eat is also important. Chewing your food not only burns calories but also gives the brain the illusion that you have been eating for long and your stomach is full. Thus the slower you eat, the less you will eat.

5. Drink water before a meal
Drinking a minimum of 8-10 glasses of water is a must for every diet. Instead of drinking water after a meal, drink a full glass before eating. This fills up your stomach and makes you feel satiated faster.

6. Pre-plan
Carrying your lunch to office is a sure shot way of reducing your calorie intake as compared to eating fast food or grabbing something from the office canteen. Keeping a couple of nuts and protein bars handy can also prevent unhealthy snacking.

7. Don't shop hungry
If you're in a supermarket and faced with a choice between protein bars and ice cream, it is easier to go for ice cream than protein bar. For this reason, never shop on an empty stomach.
An anal fistula refers to a small infected tunnel connecting the anus to the outer skin. Your body eliminates solid waste products or feces through the anus. When any of the glands inside the anus becomes infected or blocked, an abscess may form, which in turn results in formation of anal fistula. In about 50% of the cases, abscesses develop into fistulae.
What are the causes for anal fistula? Anal fistulae occur primarily due to the formation of an abscess or infection in the anus. If the abscess does not heal completely after the pus has been drained away, a fistulacan develop.
Other factors responsible for the occurrence of anal fistulae are-
Crohn's disease- a chronic condition where the digestive system becomes inflamed.
Diverticulitis- an inflammation of the small pouches that develop along the intestinal walls.
Hidradenitis suppurativa- a chronic painful skin condition which causes scarring and abscesses on the skin. Apart from these, people with HIV or infected with Tuberculosis disease also develop anal fistulae. If you've had a surgery around the anus, then post-surgery complications may lead to infection or abscess on the skin.
What are the symptoms to watch out for?
The commonly observed signs and symptoms of anal fistulae include-
Irritation or discomfort on the skin around the anus
Occasional throbbing pain, especially while seated, moving around or having a bowel movement
Nodular swelling around anal region
Intermittent Discharge of blood or pus from an opening near anal orifice.
How does Ayurveda treat anal fistulae?
Ayurveda recommends Ksharsutra treatment for complete healing of Anal Fistula.
In this procedure; Ksharsutra - a medicated thread is placed in Fistula tract. Medicine released from Ksharsutra debrides the fistula tract and induces healing. This medicine remains active for about 5-7 days so this thread needs to be changed with a new thread at weekly interval. No. of Ksharsutra changes required for complete healing of Fistula depends on length depth and branching pattern of fistula. It has been observed that Fistula heals at the rate of 0.5 to 1 cm per Ksharsutra changes so for a fistula tract of 3 cm length about 4-5 weekly thread changes are necessary for complete healing.
Clinical trials conducted by Indian Council of Medical Research at AIIMS New Delhi have proved that Ksharsutra treatment is more convenient and more effective than Surgery in case of Anal Fistula. In this way Ksharsutra is the best way to treat Anal Fistula without Surgery.
Sometimes children suffer from conditions where their feet may not be in proper shape or size which can affect their posture. Most of the times the disorders correct themselves as they grow up but certainly, there can be situations where medical attention is required. These conditions can be normal variations in the anatomy as well which don't essentially require treatment. Some of the common orthopedic disorders found in children include:
1. Flatfeet-
While most babies are born with flat feet which develop arches as they grow, in some case the arches remain underdeveloped even after they grow older. Their feet may turn inwards while they walk due to their flat nature. There is no inherent problem in this condition unless it becomes painful. Doctors may recommend special footwear with arches inserted for support to reduce the pain.
2. Toe Walking-
Toe walking is not a disorder while your child is just learning to walk. Toddlers who continue to walk on their toes after the age of 3 may require medical attention. Toe walking on one leg or persistent toe walking can be due to other medical conditions like muscle weakness, cerebral palsy or autism. It is advisable to take your child to a therapist for casting the foot and ankle which can help stretch the muscles.
3. Pigeon Toes-
In-toeing or pigeon toeing is common among babies when they are first learning to walk. Sometimes children above 3 years walk with their toes inwards which can be due to femoral anteversion. This happens when the upper part of the leg bends more than it naturally should causing inward rotation of the feet. Specially designed shoes and braces can help to correct this condition. Usually, the condition corrects on its own with age and does not interfere with sports activities which involve running.
4. Knock-Knees-
It is a common tendency among children aged between 3 and 6 to develop knock-knees (genu valgum) since their bodies go through a natural shift in alignment. Usually, treatment is not required as the legs straighten out eventually. Knock knees on one side or persistent knock knees may require medical attention. Children with this disorder may suffer from pain hence in some cases surgery is recommended after the age of 10.
Hormones are essential chemicals produced by the endocrine glands that help to regulate important processes of the body such as reproduction, metabolism, regulating mood and stress levels as well as appetite. Hormonal imbalance takes place when there is either over or under production of the hormones within the bloodstream.
Hormone imbalance is reflected in the body in the form of disorders. Important functions in the human body like that of conceiving are impaired. Two of the most common conditions caused by hormonal imbalance in women are PCOS and Fibroids.
PCOS
It is said that one out of every ten women in India suffer from a disorder of the endocrine system known as Polycystic Ovary Syndrome (PCOS). Women diagnosed with Polycystic Ovary Syndrome face difficulty conceiving a child. However, the effects of PCOS can be reversed with medications.
Symptoms of PCOS are:
Causes acne and excessive facial hair growth. This happens because it ramps up the production of the male hormone androgen.
During PCOS, the body may not have sufficient quantity of progesterone. As a result, menstrual cycles become irregular or stop occurring completely.
Makes the patient susceptible to health issues such as high blood pressure and diabetes.
Many women who suffer from Polycystic Ovary Syndrome do not have any cysts on the ovaries therefore the word, 'polycystic' might not hold water in their case.
Causes of PCOS:
Doctors find it difficult to determine the exact reason for PCOS. However, they are of the view that
It is genetic
It occurs as a result of high insulin levels in the body.
Homeopathic Treatment for PCOS:
Polycystic Ovarian Syndrome is curable with the Homeopathic mode of treatment. Homeopathic treatment for polycystic ovarian syndrome is very safe and free from any side effect.Which Homeopathic medicine is required to extract the disease from its roots varies from case to case. Both the physical and mental spheres of the patient are thoroughly investigated while prescribing the Homeopathic medicine. The complete cure of PCOS is a time-consuming process and it cannot be expected in a few days. It requires complete observation regarding the change of symptoms in the patient and frequent clinical follow-ups.
Fibroid
Uterine Fibroid is another condition that wrecks havoc on a woman's reproductive system. Fibroids are non-cancerous tumours growing within a woman's uterus. It develops out of the muscular layers of the womb. The size of the fibroid tumours can be that of a small bean or even that of a melon.
Causes of Fibroid -
Higher estrogen or progesterone levels during the reproductive years
Family history of fibroid
Obesity increases risk of fibroids
Consuming alcohol, caffeine and excess of red meat
Types of Fibroids:
There are four kinds of fibroids.
Intramural: Most commonly occurring. The tumour is found embedded within the womb.
Subserosal Fibroids: Extends beyond the walls of the womb. Over time it can grow into pedunculated fibroids.
Submucosal Fibroids: This type pushes itself into the hollows of the womb.
Cervical Fibroids: Cervical fibroids grow in the cervix, which is the nape of the womb.
Symptoms include:
Menorrhagia or heavy periods
Dyspareunia or pain during sexual intercourse
Problems with Fertility
Recurrent miscarriages
Fibroids do not show symptoms clearly and often treatment is not required for fibroids unless it is evidently affecting the quality of life of the individual. Seek treatment so that future complications can be avoided.
Treatment with Homeopathy:
One of the best advantages of choosing Homeopathy is that it works without side effects. It addresses the issue rather than the symptom. A surgical procedure mentioned in general treatment does remove the fibroids but there is no guarantee that they won't grow back as the underlying issue of hormonal imbalance remains.
Pregnancy is a really beautiful as well as a very sensitive phase in a woman's life. Craving for your favourite food in the middle of the night, or even throughout the day, is a perfectly normal phenomenon. Although you deserve to be pampered with your favourite food, however, there are certain foods which irrespective of cravings you really need to avoid for the well being of that tiny little life inside you.
Here is a list of food items to be avoided during pregnancy.
Starting with fruits, papaya and pineapples are big negatives. These fruits contain substances that produce uterine contractions inducing labour, and thus, abortion.

Sesame seeds also tend to excite uterine muscles thereby causing contractions which may lead to abortion. So it would be an intelligent step to avoid intake of these. Other dry fruits like raisins, dates, almonds, walnuts, pistachios are safe to consume in a moderate amount.

Spices that make way into this list include fennel and fenugreek seeds. These may induce uterine contractions too.

Although fish is rich in omega 3 and is an important food to include in the pregnancy diet, intake of some sorts of fish might not be a good idea. Here is a list of the kinds of fishes that should be avoided.

Fishes containing mercury

Smoked or refrigerated seafood.

Fishes cultured in polluted water

Shellfish that is undercooked. Eg, clams, mussels, oyster

Undercooked or raw eggs may be tainted with salmonella bacteria that might cause vomiting and diarrhoea. Desserts or sauces containing raw or uncooked egg should be avoided.

Any form of undercooked or treated meat or poultry. This is because a parasite named toxoplasma may be present that might cause excessive food poisoning which in turn could cause fetal damage or miscarriage.

Milk is one of the essential foods in pregnancy diet; however, any sort of unpasteurized milk is strictly negative.

Sprouts and raw vegetables should be avoided. However, these can be eaten if shallow fried.

One major setback for coffee addicts is that caffeine intake is required to be lowered to minimum amounts; that is, not more than one cup a day.

Supplements

Saccharine

Canned food as well as street food.
There are many more little details that should be taken care of but this list would be handy for newly pregnant women.
Poor sex education and awareness can lead to pregnancy in the teenage years, which continues to be a problem that affects almost all countries. In fact, USA is the leader in teen pregnancy with most cases. As per records, about 35% of the girls get pregnant at least once before they reach 20 years of age.
This is a problem for the mother and for the child and is a social menace. Read on to understand a little more on how it affects both.
Teenage pregnancy is a result of negligence and poor awareness in most cases. The chances of habits like smoking, alcohol abuse and drug abuse are quite high in these mothers, which have adverse effects on the fetus during pregnancy. This also means their responsibility in terms of sufficient prenatal care, nutrition, and overall care for themselves and the child would not be optimal.
Higher rates of maternal death: If girls who are less than 15 years of age get pregnant, the death rate is quite high. In addition, there is also poor weight gain, anemia, pregnancy-induced hypertension, STDs. All these can have an effect on the child including low birth weight, vital organ malformations, congenital disorders, respiratory distress, and very high levels of infant mortality.
With the added responsibility of the child, the chances that the teenager would go to school after childbirth and complete education and look into employment are also reduced drastically.
Very often, teenage mothers also tend to remain single, as the child is usually born out-of-wedlock and is a result of negligence.
The chances of having children later in life is also reduced, given all the changes that she goes through early on in life.
Child:
As a corollary to the effects on the mother, the first effects include low birth weight, malformation of vital organs, inadequate healthcare, and even very high rates of infant mortality in the first year of life.
Other medical conditions like chronic respiratory problems, mental retardation, cerebral palsy, and blindness are very common.
There could also be developmental issues like attention deficit hyperactivity disorder, dyslexia, and other
Given the social circumstances in which they are born, they are more exposed to early motherhood, single parenthood, broken marriages. This affects the regular parenting care that they receive resulting in improper nutrition and healthcare.
Again, the poor social set-up also does not ensure sufficient educational opportunities for the child. They may also get into child labor and become easy prey to neglect and abuse.
The chances of girls born to teenage mothers themselves becoming teenage mothers is also quite high, leading to a vicious cycle.
Most countries are trying to fight this social menace by involving families, schools, and healthcare professionals, and running social campaigns and programs.
Stress urinary incontinence is the unintentional loss of urine. It is a disorder causes urine leakage on application of stress pressure upon the body. This means that when you are coughing, lifting heavy weights or involved in other high-pressure activities urine might leak out of the bladder. Although it is not a life-threatening disorder, you have to take appropriate action to cure it. Women are more vulnerable to stress incontinence than men.
Common causes of the disorder Stress Urinary Incontinence
Some of the common causes of Stress Urinary Incontinence in women include urethra infection, taking powerful medicines, pelvic surgery, etc. Some women are more susceptible to the disorder after their childbirth. Prostate surgery is also one of the common causes of the disease in women.
Ways to diagnose the disorder
The effective way to diagnose the stress urinary incontinence in men is through examining their genitals. In women, a doctor can diagnose the disorder through a pelvic test. The rectal examination is also an effective test to diagnose the disorder.
Effective treatment options for the disease
If you are suffering from stress urinary incontinence, you may feel embarrassed, isolate yourself, or limit your work and social life, especially exercise and leisure activities. With treatment, you will be able to manage stress incontinence and improve your overall well-being. The treatment options for stress urinary incontinence mainly count on the impact of the life of a person. You can treat the disorder through taking medicines, changing your lifestyle, surgery, as well as through the Pelvic floor muscle exercise.
Medicines: Drugs are suitable to treat the disorder if it is mild. Your family doctor will prescribe one or more drugs to have better control over the medical condition. There are drugs that aids you greatly in relaxing your bladder muscles. The therapy involves the application of cream into their vagina.
Lifestyle changes: These changes include drinking the right amount of liquids, avoiding holding the urine, eating fiber-rich foods, quitting smoking, avoiding alcohol, maintaining a healthy weight, avoiding some foods, keeping the glucose levels under control, if the patient is suffering from diabetes.
Pelvic floor muscle exercise: The exercise will make the muscles in the pelvic floor of the patient stronger. Some of the pelvic floor strengthening exercises include Kegel exercises, Biofeedback, Pelvic floor physical therapy, as well as vaginal cones.
Surgery: If any of the above-mentioned treatments do not work, then surgery is the ultimate way to treat stress urinary incontinence. Some of the surgical options include Artificial urinary sphincter, Anterior vaginal repair, Bulking injections, Retropubic suspensions, Male sling, Vaginal sling procedures, and Tension-free vaginal tape.
Whenever the symptoms of stress urinary incontinence trouble you, it is better to contact your family doctor immediately.
While the social stigma pertaining to women's sexuality is being gradually (albeit heavily) dismantled, questions addressing the sexual concerns and problems of women are also more widely and openly discussed now. The debate of whether to completely forgo sexual activity during menstruation is one that continues to share explicitly divided opinions despite everything even till this day.
The idea of intercourse during 'the time of the month' is one that seldom receives an approving nod. Inhibitions relating to the 'mess' and the notion that menstrual blood, sanitary pads, and tampons can lower your arousal rates may underplay the many benefits of engaging in sexual activity during this time.
However, this remains challenged by the many upshots as enlisted below :
- Helps ease cramps
The release of oxytocin and dopamine along with other endorphins alleviate the cramps and body-ache that one might encounter during periods. Sex promotes better blood flow and relieves stress and can help battle mood swings during periods.
- Shortens the length of periods
Many women who engage in sex during menstruation often claim that their periods last for a comparatively shorter span of time than if they hadn't had any intercourse. This is because every time you have an orgasm, the uterus contracts. The muscle spasms of orgasm allow expulsion of blood and uterine lining faster than it is usually subjected to happen.
- No need for lubes
Your flow acts as an active and better lubrication during sex and this also enhances pleasure. This might act as a natural way to deal with dryness during sex and one may avoid store-bought lubrications during the time of the month.
- Chances are that you might actually like it!
Changes in hormonal balances during the first few days of periods can make women more desirous of sexual activity and the partners may enjoy a greater level of pleasure. Sex during periods also ushers in a feeling of deeper intimacy between the partners. An intensified sense of libido that one may feel during this time is extremely beneficial to sexual activity. The pleasure is therefore greater and you might actually like it more than sex on normal days!
How to minimize the mess?
If your primary concern is the 'mess' that you're afraid to create, a menstrual cap or female condom may be the solution to your problem. They help reduce the blood flow during sexual intercourse. In fact, even a regular condom can make it less messy, at least for you partner. Sex in the shower also elevates cleanliness while retaining (often increasing) the excitement in your sexual act.


View All Feed