Personal Statement
To provide my patients with the highest quality healthcare, I'm dedicated to the newest advancements and keep up-to-date with the latest health care technologies.
...more
To provide my patients with the highest quality healthcare, I'm dedicated to the newest advancements and keep up-to-date with the latest health care technologies.
More about Dr. Swarup Kumar Ghosh ,Md (Biochemistry)
He has had many happy patients in his 41 years of journey as a Homeopath in Uttarpara, Hooghly. He has done MD - Bio-Chemistry, MF Homeo (London), DHMS (Diploma in Homeopathic Medicine and Surgery), BHMS. Book an appointment online with Dr. Swarup Kumar on Lybrate.com.

Find numerous Homeopaths in India from the comfort of your home on Lybrate.com. You will find Homeopaths with more than 34 years of experience on Lybrate.com. Find the best Homeopaths online in Uttarpara ,Hooghly.. View the profile of medical specialists and their reviews from other patients to make an informed decision.
Info
Education
MD - Bio-Chemistry - Indian Board of Homeopathic Medicine - 1998
MF Homeo (London) - Member of the Faculty of Homoeopathy,London - 1978
DHMS (Diploma in Homeopathic Medicine and Surgery) - Vivekananda Homeopathy College - 1977
BHMS - Birbhum vivkan Homoeopathic Medical College - 1975
Languages spoken
English
Hindi
Professional Memberships
Indian Homoeopathic Medical Association
LIFE MEMBER OF THEINDIA REDCROSS SOCIETY.
Llfe Member of the worald Fedration of Homoeopathy.W.H.O.
Life Member of the H.M.A.I/HOMAI BENGAL.
Location
Consult Online
Text Consult
Send multiple messages/attachments. Get first response within 6 hours.
7 days validity
•
₹300 online
Consult Now
Phone Consult
Schedule for your preferred date/time
10 minutes call duration
•
₹500 online
Consult Now
Video Consult
Schedule for your preferred date/time
10 minutes call duration
•
₹900 online
Consult Now
Services
Submit Feedback
Submit a review for Dr. Swarup Kumar Ghosh ,Md (Biochemistry)
Your feedback matters!
Write a Review
Patient Review Highlights
"Very helpful"
2 reviews
Feed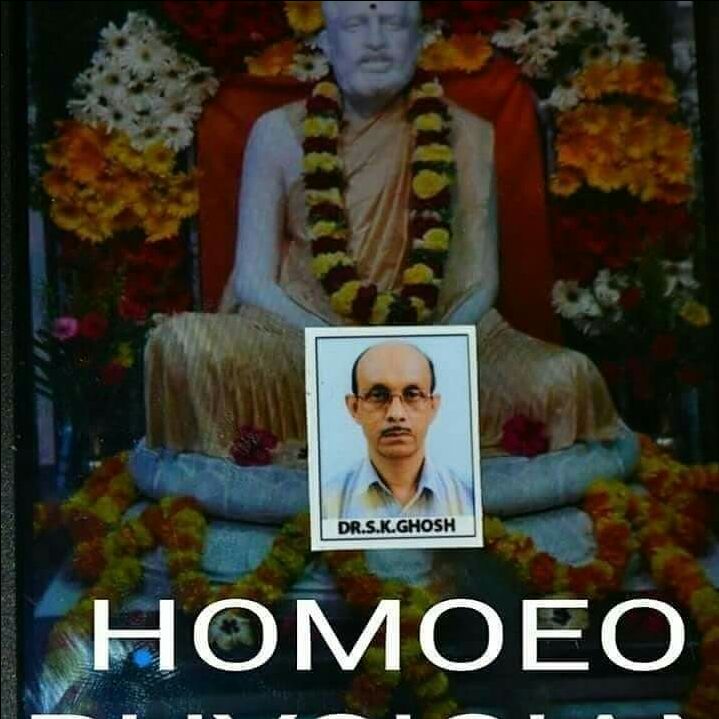 MD - Bio-Chemistry, MF Homeo (London), DHMS (Diploma in Homeopathic Medicine and Surgery), BHMS
Barber's itch and homeopathy:
Introduction:
Barber's itch is a fungal skin condition that is sometimes classified as beard ringworm.
The infection, also known as tinea barbae.
It normally appears in adult males and can affect the bearded area of the face, including the chin, neck and upper lip.
Causes:
▶barber's itch is highly contagious can be spread from person to person through direct or indirect contact with an affected person.
▶barber's itch is caused by a Staphylococcus aureus bacteria.
▶the bacterial invasion mostly occurs when you have damaged hair follicles. ▶damaged hair follicles can be caused by the following:
▶ excessive shaving or tight clothing,
▶ excessive sweating.
Direct contact: if you are directly interacting with people or animals that have fungal infections, then you are running a high risk of catching the infection yourself. The skin on skin contact will cause the disease to choose you as its new host, making it crucial that you avoid potential contagions.
Indirect contact: be careful who you share your razors with. Fungal infections can live on in everyday objects like razors, face cloths and clothing so it might pay to be a bit more frugal about who you share your belongings with.
▶stress: stress can exhaust your immune system, making you more vulnerable to contracting a fungal infection like barber's itch.
Symptoms:
▶hair loss
▶ringworm rashes
▶itching
▶dry flaky skin
▶inflammation
▶blistering
▶discoloration of the skin.
▶stress
Management:
▶maintain hygiene
▶avoid stress
▶use new blades nd razor for shaving
▶do not come in contact of affected persons directly.
Homeopathic medicines:
Tellurium - tellurium is effective for barber's itch. It is given when ring like eruptions occurs with offensive odor from the affected part. There is stinging pain on the affected part.
Rhus Toxicodendron: barber's itch cases where the beard area is covered with moist eruptions with thick scabs. Suppuration in eruptions may be noted. It is attended with itching. Washing with hot water may bring relief. Sweating worsens the itching as also rubbing the eruptions.
Sulphur iodide — it is given when eruptions are on face and the hair feels as if erect.
Cicuta virosa - barber's itch occurs due to shaving. The exudation forms into a hard lemon colored crust.
Lithium carbonicum - barber's itch when scabby, tettery eruptions on cheeks preceded by red raw skin.
Petroleum - it is given when the skin is dry, sensitive, rough and cracked. The cracks bleed easily.
Graphites - barber's itch with pimples in the beard that ooze sticky discharge. This is followed by crust formation. Heat worsens the eruptions. Burning and stinging in the eruptions is observed. Falling of hair from the beard may also be noted.
1
person found this helpful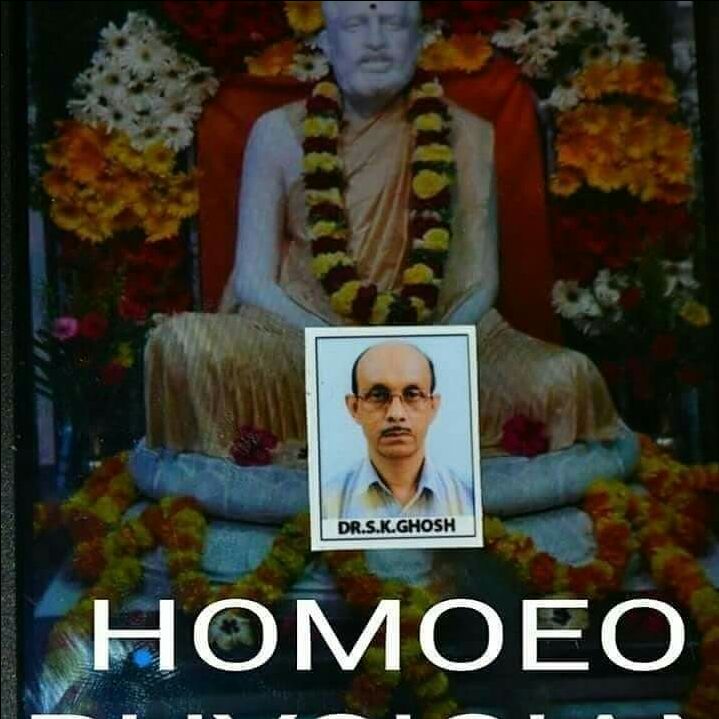 MD - Bio-Chemistry, MF Homeo (London), DHMS (Diploma in Homeopathic Medicine and Surgery), BHMS


Respuctfully, 

Sir,

Please your knowlege Homoeopath or Biochemic System not same law.

Homoeo law total separate. Or Biochemic law separate not both same total worng. Kindly studay the law or book of Biochemistry by Dr. Schuessler's & Biochemic System of medicine pl look.

100 years people fool for homoeodocter, but real fact & turu homoeo & Bio sub not same. I total prove send, or i requestd your through Respuctfully Health Minster this mattar the look & Biochemic system of medicine Alternative Medicines is the Ayus deperment add pl. This sub 100% prove the WHO, 100% sicence the prove. Not homoeo attach.

   Your fathfully

Swarup kumar ghosh.

B.J.P member W.B

8910692019,. 09.12.2018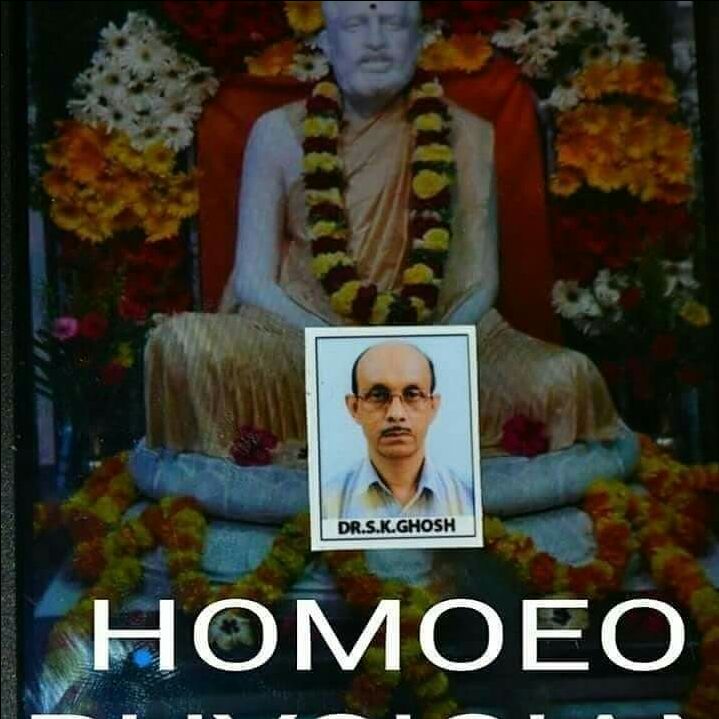 MD - Bio-Chemistry, MF Homeo (London), DHMS (Diploma in Homeopathic Medicine and Surgery), BHMS
Homeopathic medicine for female sterility - Infertility
Abroma radix q- (thrica a day), it shuld be given in 5 drops par dose three time a day, from first day of the menstrul flow for seven days. It will cure dysmenorrhea if present and will bring on concepation if the sexual intercourse is don after cessation of menses.
Agnus castus q- (one dose daily) give only one dose a day 5 drops in water in case sterility is dua to scanty menses or leucorrhea. Such ladies have a strong dislike for intercourse.
Aterias far. Q- (twice a day) 10 drops in 1/2 cup of water. This remedy tones up the uterus if sterility is due to anemia, prolapsus, leucorrhea, and preemaattute and profuse menses with labour like pain.
Aurum met. 200- (twice a day) frequent mental depression which causes spasm amd pain before intercourse.
Arum mur nat. 3x- (thrice a day). Sterility on account of organic defects in the uterus and prolapsus. Cervix is hardened. Ulecration of the womb and vagina inflammation of the membrane of the uterus.
Borax 3x- (thrice a day) it favours early conception on cottection of diseases connected with menses which are too soon. Profuse and painful. Leucorrhea like the white of an egg. The discharge is warm. The thickness and warmth os discharge hampers mobility of sperms.
Calcarea carb 3x- (thrice a day). Sterility with copious menses and increase of fat in abdomens.
Eupionum 3x- (thrice a day). One or both the fallopian tubes are blocked.
Kalium phos 6x- (thrice a day). Calcarea fluor 6x. (twice a day) along with the indicated remedy. A dose of these remedies combined together. Helps to aid concepation.
Leahesis 200- (twice a day) fallopian tubes are blocked especially the right side. Burning in the right ovary. Uterus is bent.
Medorrhinum 1m- (one dose only). Sterility with chronic pelvic disorders. Pungent leucorrhea and menses. Intense vaginal irritation.
Natrium carb 6x- (thrice a day). In obstinate cases of sterility when cervix is hardened. Vaginal walls are defective in growth, menses late with a bearing down sensation.
Natrium mur 6x- (thrice a day). A dry vagina. Menstruation is usually irregular and heavy. A thin watery. Watery, burning vaginal discharge. Bearing down pain worse in the morning.
Ova tosta 3x- (thrice a day). Sterility due to non-production of ove and backache with leucorrhea.
Phosphrus 1m- (one dose daily). Excessive sexual desire. Menses too early but scanty and long lasting polypus of the utearus. Discharge corrosive,
Ferrum met cm- (one dose only). Sterility due to non -production of ova.
Platinum met 6x- (thrice a day). Increased sexual desire pain in the ovaries and uterus leucorrhea.
Sabal ser. Q- (thrice a day). 10 drops in 1/2 cup of water. Sterility due to enlarged ovaries which are tender. Breasts shrivelled, shenken or withered, married late and has suppressed sexual desire. May have been astray and avoided concepation.
Sepia 30- (thrice a day). Irregularity of menses. Yellow leucorrhea. Constipatiom. Expuosion of wind from the vagina during intercourse. Bearing down sensation and dislike for intercourse. Period may be late and scanty or early and heavy.
Thyreoidinum 3x- (thrice a day). This remedy is sometimes very usefull to help conception even in cases of glandular disorders or inflammation of the uterus or where even surgery failed to induce concepation.
Turnera q- (thrice a day). 2 - 5 drops in 1/2 cup of water.
Sterility on account of coldness to sex. Ladies are indifferent to sex.
Vibutnum op q - If the infertility is due to a weak uterus. 5 drops of it three doses a day strengthens the uterus. It often prevents miscarriages and cures sterolity.
Xerophyllum 30 - (thrice a day). Vulva inflammed with terrible itching.
Note 01- Sterility in females is usually dua to the diseases of the uterus, like menses. Leucorhhea, abnormality of the ovaries, fallopain, etc. Correction of such defects generally leads to conception.
Note 02- Vitamin a helps the homeopathic treatment when no such defect is the cause.
Note 03- It has been observed that the reproductive organs do not mature fully before the age of 19 years. If such people start their sex life earlier than this 60 percent of such adolescent girls develop a scar on the immature cervix which blocks the movement of egg from ovaries to the uterus through the fallopian tubes. Such women either do not conceive or pregnancies are ectopic meaning the position of the baby in the uterus will not be normal.
Note 04- An easy hand-held fertility monitor has recently been invented which has proved useful in assessment of a woman s daily fertility status- low, high, ot peak. The chances of becoming pregnant during the peak days are very high. This device measures levels of hormones on urine test sticks,
Note 05- During the years, a woman can be pregnant, her left and right ovaries take turns each month to produce a ripe egg. When egg as is released, it travels through the fallopian tubes to the uterus. A woman can get pregnant only when a sperm cell travels through her cevix to meet with the ripe egg. The egg remains fertile for only two days. As woman age, so eggs, making conception harder with age as eggs deteriorate in quality and quantity. At the age of 35 years, decline becomes significant and it picks up pace with every passing year.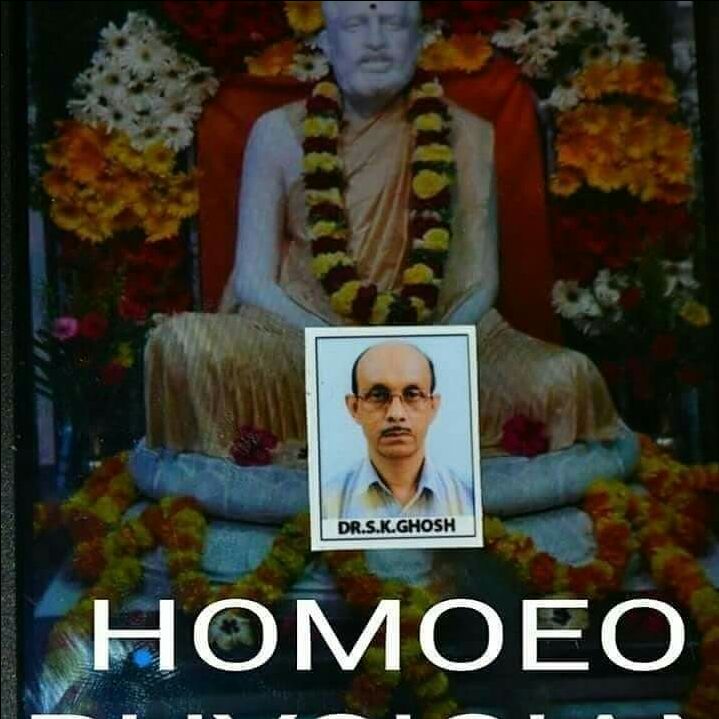 MD - Bio-Chemistry, MF Homeo (London), DHMS (Diploma in Homeopathic Medicine and Surgery), BHMS
জন্ডিস কি ?কারণ ও বাইয়োকেমিক চিকিৎসা ঃ
রক্তস্রোতে অস্বাভাবিক উপায়ে বাইল পিগমেন্ট (Bile Pigment) , বিলিরুবিন (Bilirubin) ইত্যাদি বেড়ে যাওয়ার ফলে শরীরের ত্বক এবং চোখের সাদা অংশ (Sclera) হলদে বর্ণ ধারণ করলে তাকে জন্ডিস বলে।
জন্ডিস কিভাবে হয়ঃ

রক্তের প্রধান উপাধান হল স্বেত কণিকা, লোহিত কণিকা, অনুচক্রিকা এবং প্লাজমা রস।লোহিত কণিকা প্রাথমিকভাবে লিভার ও স্প্লীন (Spleen) থেকে এবং পরবর্তীতে হাড়ের মজ্জা থেকে উৎপন্ন হয়ে বেঁচে থাকে প্রায় ৩ মাস বা ১২০ দিন।সুস্থ পুরুষের ক্ষেত্রে প্রতি কিউবিক মিলিলিটার রক্তে গড়ে ৫৫০০০০০ টি এবং মহিলাদের ক্ষেত্রে ৪৫০০০০০ টি লোহিত কণিকা থাকে এবং প্রতি সেকেন্ডে প্রায় ২৪০০০০০ টি লোহিত কণিকা উৎপন্ন হয় । রক্ত স্রোতের মধ্যে বয়স্ক, ভেঙে যাওয়া, অস্বাভাবিক বা মরে যাওয়া লোহিত কণিকা অপসারিত হয়ে স্প্লীন,লিভার ও হাড়ের মজ্জার ভিতর জমা হয়।বিশেষ প্রক্রিয়ায় এই লোহিত কণিকার মূল উপাদান হিমোগ্লোবিন (Hemoglobin) ভেঙে আয়রন বহনকারী প্রোটিন হেমাটিন(Haematin) অস্বাভাবিক বা গঠনগত ত্রুটির কারণে বাইল নিঃসরণের পথ অবরুদ্ধ হয়ে যায় তখন ইউরোবিলিনোজেন রক্তস্রোতের সাথে মিশে প্রস্রাবের সাথে নির্গত হয় । তখন প্রস্রাব হলদে দেখায়।রক্তে স্বাভাবিক অল্প পরিমাণ বিলিরুবিন থাকে যার মাত্রা ০.২-০.৮ মিলিগ্রাম।কিন্তু যখন রক্তে অতিরিক্ত বিলিরুবিন জমা হয় তখন আমরা তাকে জন্ডিস বলে থাকি।
লিভার সেলের প্রদাহের কারণে বা লিভারের অন্য অস্বাভাবিকতার কারণে পিত্ত নির্গমনে বাধা প্রাপ্ত হয়ে রক্তে চলে আসে।অপরপক্ষে লিভারের বাইরে গলস্টোন বা টিউমারের কারণে হেপাটিক ডাক্ট বাধাপ্রাপ্ত হয়ে বিলিরুবিন রক্তে চলে

আসে।
বাচ্চাদের ক্ষেত্রে (Neonatal Jaundice) যেটা হয়, ব্যাপক পরিমাণ লোহিত কণিকা ভেঙে গিয়ে প্রচুর বিলিরুবিন তৈরী হয় এবং রক্তে বিলিরুবিনের পরিমাণ বেড়ে যায় এটা অন্যান্যদের ক্ষেত্রে তেমন দেখা যায় না।
গিলবার্ট সিন্ড্রোমের (Gilbert's Syndrome) ক্ষেত্রে রক্তে বিলিরুবিনের মাত্রা সামান্য বেড়ে যায় কিন্তু তা জন্ডিস হওয়ার জন্য পর্যাপ্ত নয়।আবার লিভার ফাংশন টেস্টে বিলিরুবিন বেশি দেখায় কিন্তু এক্ষেত্রে কোন লক্ষণও থাকে না সমস্যাও থাকে না।
কিভাবে বুঝবে জন্ডিস হয়েছ ঃ

১. চামড়া এবং চোখের সাদা অংশ হলুদ হয়ে যায়।

২. প্রস্রাব গাঢ় হলুদ বর্ণের হয়।
৩. লিভার প্রদাহের কারণে ক্ষুদামন্দা,অরুচি, গা বমি বমি ভাব, বমি এবং জ্বর থাকতে পারে।
৪. দুর্বলতা ও বিরক্তি ভাব দেখা দিতে পারে।
৫. জন্ডিসের কারণের উপর ভিত্তি করে অন্যান্য লক্ষণসমূহ দেখা যায়।
রোগ নির্ণয়ঃ
সাধারণ পরিক্ষাঃ
১. স্ক্লেরার উপরের অংশ
২. জিহ্বার নিচের অংশ
৩. নখের গোড়ায়
৪. আভ্যন্তরীণ মিউকাস মেমব্রেন এবং
৫. গুরুতর অবস্থায় - মুখমন্ডল, চর্ম, বাম হাতের তালু প্রভৃতি জায়গায় হলদে ভাব আছে কিনা পরীক্ষা করতে হবে ।
পরীক্ষাগারে রোগ নির্ণয়ঃ

১.সেরাম বিলিরুবিন- রক্তে সেরাম বিলিরুবিনের সাধারণ মাত্রা ০.২-০.৮ মিলিগ্রাম। ১০০ মিলিগ্রাম এ বিলিরুবিনের মাত্রা ৩ এর বেশি হলে ক্লিনিকাল জন্ডিস বলে এর কম হলে সুপ্ত জন্ডিস(Latent Jaundice) বলে।
২. আল্ট্রাসনোগ্রাম-এর মাধ্যমে লিভার, গলব্লাডার এবং বিলিয়ারী ট্রাক্টের মধ্যে গঠনগত কোন অস্বাভাবিকতা যেমন- টিউমার, ফোড়া, টিস্য বিকৃতি, যেমন- সিরোসিস, গলব্লাডার, পাথরের উপস্থিতি বা বাইল ডাক্ট অবরুদ্ধ হয়ে যাওয়া ইত্যাদি সম্পর্কে ধারনা পাওয়া।
৩. সিটি স্ক্যানিং (CT Scanning)- এর মাধ্যমে চমৎকার প্রতিবিম্ব পাওয়া যায় এবং লিভারে টিউমার,ফেটি লিভার, লিভারে অন্যান্য পদার্থের উপস্থিতি ইত্যাদি সম্পর্কে পরিস্কার ধারনা পাওয়া যায়।
৪. এম. আর. আই (MRI)- এর মাধ্যমেও লিভারের পরিস্কার ছবি পাওয়া যায় এবং রোগ নির্ণয় সহজতর হয়ে যায়।
৫. এক্সরে- সাধারণ এক্সরে দিয়ে গলব্লাডারে পাথর আছে কিনা তা নির্ণয় করা যায়।জন্ডিসের বাইয়োকেমিক চিকিৎসায় ব্যবহৃত ঔষধের লক্ষনসহ আলোচনা ঃ
ফেরাম ফসঃ-লিভার রোগে উপকারী।প্রথমাবস্হায় যখন জ্বর বেদনা এবং অস্থিরতার ভাব থাকে তখন প্রযোজ্য।জ্বর সহ আমাশয়,জ্বর সহ উদরাময়,জ্বর সহপাকস্হলিতে বেদনা বোধ।পাকস্হলিতে ভার বোধ,ভুক্ত দ্রব্য বমন ও টক টক গন্ধ।আহারের ইচ্ছা থাকে না।
কেলিমিউরঃ-লিভারের কাজ যথাযথ ভাবে হচ্ছে না।জিহ্বা সাদা এবং খুব ময়লাযুক্ত,মলের রঙ সাদা।লিবার এবং ডান কান্ধে বেদনা।পিত্তের দোষ বর্তমান এবং কোষ্টকাঠিন্য।ডিও ডেনামের সর্দি হেতু জ্বর ও শীত ভাব তৎসহ জন্ডিস।ঠান্ডা লাগা হেতু অথবা যকৃতের ক্রিয়া ঠিক লতার জন্য জন্ডিস।মল কঠিন,সাদা বা ফ্যকাসে।
কেলিফসঃ-স্নায়বিক দুর্বলতা হেতু লিভারের কোন রোগ হলে ইহা খুব উপকারী।স্নায়বিক দুর্বলতার জন্য হজম শক্তির অভাব।ভয়ানক পিপাসা।অবসাদ ভাব,টক টক বমি।খাদ্য তিক্ত মনে হয়।পেট কামড়ানো,পেট ব্যথা,সর্বদাই পাকস্হলীতে বেদনা।
নেট্রাম সালফঃ-ক্রোধ হতে জন্ডিস।মল সবুজাভ এবংপিতযুক্ত।চর্ম ও চোখের সাদা অংশ হলুদ বর্ণ।যদি রোগীর মানসিক ক্লান্তি থাকে তবে এই ওঔষধের সংগে  কেলিফস পর্যায়ক্রমে ব্যবহার করলে উপকার।লিভারের আরষ্ট ভাব,বেদনা বোধ।গল ব্লাডার অঞ্চলে এত বেদনা যে রোগী অস্হির হয়ে পড়ে।
নেট্রাম মিউরঃ-জন্ডিস সহ তন্দ্রালু ভাব।অন্যান্য লক্ষণের মধ্যে লিভার অঞ্চলে বেদনার ভাবই বেশি।জন্ডিসের সব লক্ষণই বর্তমান।অতিরিক্ত কুইনাইন সেবনের পর জন্ডিস।কোষ্ট কাঠিন্য,পুরাতন কোষ্টকাঠিন্য।উদরাময় ও কোষ্টকাঠিন্য পর্যায়ক্রমে।মুখদিয়ে লালা স্রাব,মুখে জল উঠে।জলের মত পাতলা মলে থুথুর মত শ্লেষ্মা।
ক্যালকেরিয়া সালফঃ-লিভার অঞ্চলে ব্যথা,পেলভিসের ডান দিকে খুব বেদনার ভাব তৎসহ দুর্বলতা,বমি বমি ভাব,পেটে বেদনা ইত্যাদি লক্ষণ।সন্ধার সময় প্রচন্ড শীত শীত করে জ্বর আসে।যকৃতের ব্যথা বা ফোড়া হয়ে মলদ্বার দিয়ে রক্ত মিশ্রিত পুজ পড়ে।
কেলিসালফঃ-গ্যাসট্রিক দোষ হেতু জন্ডিস।পেট থেকে যে বায়ু নিঃসরন হয় তা থেকে গন্ধকের গন্ধ আসে।প্রয়ই কোষ্টকাঠিন্য।টাইফয়েড জ্বর সহ উদরাময়।পেটে ভার বোধ।হজম শক্তির অভাব।পেটে অসারতা বোধ।
সাইলেসিয়াঃ-লিভারের ফোরা,ক্ষত জনিত বেদনায় উপযোগী।খাবারের পরেই বমি করে।বমি টক যুক্ত নয়,পুরাতন অজীর্ণ রোগ,বুক জ্বালা করে।সর্বদাই শীত শীত ভাব।গরম খাদ্য পছন্দ করে না।দুধ সহ্য করতে পারে না।কষ্টকাঠিন্যের জন্য পেটে বেদনা।
জন্ডিসের চিকিৎসায় সবচেয়ে গুরুত্বপূর্ণ বিষয় হচ্ছে সঠিক খাদ্য তালিকা অনুসরণ করা।জন্ডিস রোগীদের ফ্যাটযুক্ত খাবার বর্জনই যথেষ্ট নয়, পাশাপাশি দরকার সঠিক খাদ্যদ্রব্য গ্রহণ করা। চলুন জেনে নেই, জন্ডিস রোগীদের কোন খাবারগুলো খাওয়া উচিৎ-
১. টমেটো ভিটামিন `সি`র অন্যতম উৎস। টমেটোতে রয়েছে লাইকোপিন, যা এন্টি অক্সিডেন্ট।তাই টমেটোর জুস লিভারের কোষকে তেজোদীপ্ত করে।
২. আমলকী ভিটামিন সির গুরুত্বপূর্ণ একটি উৎস। আমলকী কাঁচা, শুকিয়ে অথবা জুস করে খেলে তা লিভারের কোষের জন্য খুবই উপকারী। এটি লিভারকে পরিশোধন করতে সহায়ক।
৩.পুদিনা পাতা লিভার ফাংশনের জন্য খুবই উপকারী। প্রতিদিন সকালে চার-পাঁচটি পুদিনা পাতা খেলে জন্ডিসের জন্য ভালো উপকার পাওয়া যাবে।
৪. লেবুর রস পাকস্থলীর জন্য সহায়ক।প্রতিদিন সকালে খালি পেটে পানি মিশিয়ে লেবুর রস খেলে আপনার পরিপাকতন্ত্র ভালো কাজ করবে।
৫. লিভার পরিশোধনে আনারস খুবই উপকারী। জন্ডিস থেকে আরোগ্য লাভের জন্য আনারস খুবই কার্যকর একটি ফল।

৬. আখের শরবতও জন্ডিসের জন্য উপকারী।
৭. পেঁপে, কলা,আপেল,মাল্টা,জন্ডিসের পথ্য হিসেবে কাজ করে। Swarup kumar ghosh,physican of Bio + Homoeo.07.12.2018.


1
person found this helpful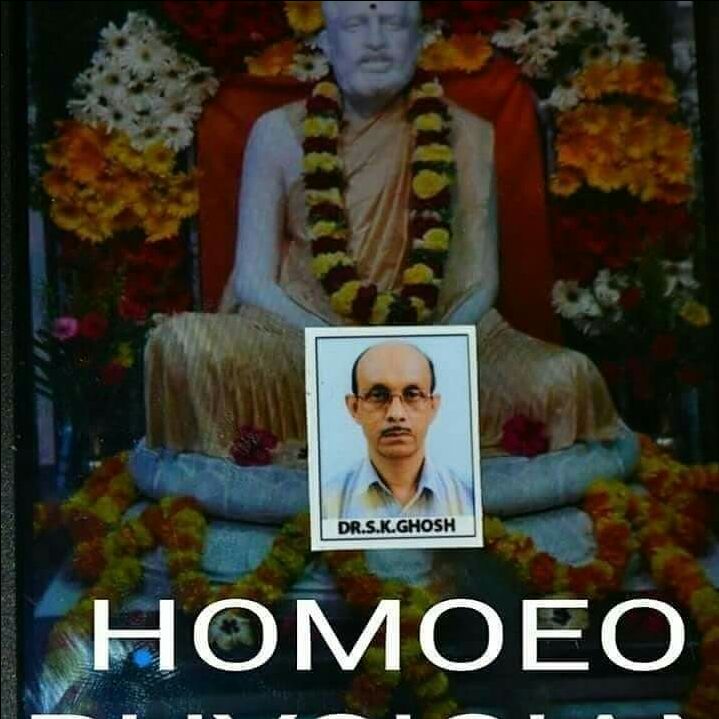 MD - Bio-Chemistry, MF Homeo (London), DHMS (Diploma in Homeopathic Medicine and Surgery), BHMS
Approach of gall bladder stones in homeopathy and modern medicine.
Gall stone formation is the most common disorder of the biliary tract and it is unusual for the gall bladder to be diseased in the absence of gall stones.
Pathology: gall stones are conveniently classified into cholesterol or pigment stones, although the majority are of mixed composition. Cholesterol stones are most common in industrialized countries, whereas pigment stones are more frequent in developing countries. Gallstones contain varying quantities of calcium salts, including calcium bilirubinate, carbonate, phosphate and palmitate, which are radio-opaque.
Epidemiology: in westerners, 7% of males and 15% of females are affected in the age-group 18 – 65 years. In >40 years, age-group, there is a 3: 1 female preponderance and in elderly, the ratio is equal.
Gallstones are more common in north America, Europe and Australia, and are less frequent in India, the far east and Africa. In developed countries, the incidence of symptomatic gallstones appear to be increasing and they occur at an early stage.
There has been much debate over the role of diet in cholesterol gallstone disease; an increase in dietary cholesterol, fat, total calories and refined carbohydrate or lack of dietary fiber have been all implicated. At present, the best data support an association between simple refined sugar in the diet and gall stones.
Aetiology: gallstone formation is multifactorial, and the factors involved are related to the type of gallstones.
Cholesterol gallstones: cholesterol is held in solution in bile by its association with bile acids and phospholipids in the form of micelles and vesicles. Biliary lipoproteins may also have a role in solubilizing cholesterol. In gallstone disease, the liver produces bile which contains an excess of cholesterol either because there is a relative deficiency of bile salts or a relative excess of cholesterol. Such bile, which is supersaturated with cholesterol, is termed "lithogenic".
Disorders with the potential to induce the production of lithogenic bile are:
Defective bile salt synthesis
Excessive intestinal loss of bile salts
Over-sensitive bile salt feedback
Excessive cholesterol secretion
Abnormal gallbladder function.
Three factors responsible for gallstone formation:
Bile must be supersaturated with cholesterol.
Nucleation must be kinetically favorable, and
Cholesterol crystals must remain in the gallbladder long enough to aggregate into tissues.
Factors initiating crystallization of cholesterol in lithogenic bile (nucleation factors) are also important; patient with cholesterol gall stones have gall bladder bile forms cholesterol crystals more rapidly than equally saturated bile from patients who do not form gallstones.
Pigment stones: brown crumbly pigment stones are almost always the consequence of bacterial or parasitic infection in the biliary tree. They are found commonly in the far east, where infection in the biliary tree allows bacterial beta-glucuronidase to hydrolyze conjugated bilirubin to its free form, which then precipitates as calcium bilirubinate. Hemolysis is important as these stones occur in chronic hemolytic disease.
Biliary sluge: the term 'biliary sludge' describes bile which is in a gel form that contains numerous crystals of microspheroliths of calcium bilirubinate granules and cholesterol crystals as well as glycoproteins. It is an essential precursor to the formation of gallstones in the majority of patients. Biliary sludge is frequently formed under normal conditions, but then either dissolves or is cleared by the gallbladder; only in about 15% of patients does it persists to form cholesterol stones. Fasting, parenteral nutrition and pregnancy are also associated with sludge formation.
Clinical features: the majority of gallstones are asymptomatic, and remain so, only about 10% of those with gallstones develop clinical evidence of gallstone disease.
Symptomatic gallstones manifest either as biliary pain [biliary colic] or as a consequence of cholecystitis. If a gallstone becomes acutely impacted in the cystic duct, the patient will experience pain. The term 'biliary colic' is a misnomer because the pain does nor rhythmically increase or decrease in intensity as in colic experienced in intestinal and renal disease. Instead the pain is typically of sudden onset and is sustained for about 2 hours. Its continuation for more than 6 hours suggests that a complication such as cholecystitis or pancreatitis has developed. Pain is felt in the epigastrium (70% of patients) or right upper quadrant (20% of patients) and radiates to the inter-scapular region or to the tip of right scapula, but other sites include the left upper quadrant, the epigastrium and the lower chest; the pain can be confused with intra-thoracic disease, qesophagitis, myocardial infarction or dissecting aneurysm.
Combinations of fatty food intolerance, dyspepsia and flatulence not attributable to other causes have been referred to as 'gall stones dyspepsia'. These symptoms are not now recognized as being caused by gall stones and are best regarded as non-ulcer dyspepsia.
Investigations: a plain x-ray radiograph will demonstrate calcified gallstones in less than 20% of patients. Usg is the method of choice to diagnose gall stones. But oral cholecystography and ct can also be used.
Oral cholecystography shows whether or not the gall bladder is functioning, and this is useful if oral dissolution therapy is being considered. Mri is becoming increasingly available and may demonstrate gall stones or their complications.
Complications:
In the gallbladder:
Silent stones
Chronic cholecystitis
Acute cholecystitis
Gangrene
Perforation
Mucocele
Carcinoma
In the bile ducts:
Obstructive jaundice
Cholangitis
In the intestine
Acute intestinal obstruction ('gallstone ileus')
Occlusions of the cystic duct for any prolonged period of time results in acute cholecystitis. Other complications include chronic cholecystitis, and a mucocele of the gall-bladder, in which there is slow distension of the gall-blagger from continuous secretion of mucus. If this material becomes infected, an empyema develops. Calcium may be secreted into the lumen of the hydropic gallbladder, causing limy bile and if calcium salts are precipitated in the gall bladder wall, the radiological appearance of 'porcelain' gallbladder results.
Gall stones in the gallbladder (cholecystolithiasis) migrate to the gallbladder (choledocholithiasis) in approximately 15% of patients and cause biliary colic, but they may be asymptomatic. Rarely, fistulae develop between the gall bladder and duodenum, colon or stomach. Air will be seen in the biliary tree on plain abdominal radiographs. If a stone larger than 2.5 cm in diameter has migrated into the gut it may impact either at the terminal ileum or occasionally in the duodenum or sigmoid colon. The resultant intestinal obstruction may be followed by 'gallstone ileus'. Rarely, gallstones impacted in the cystic duct cause stricting in the common hepatic duct (mirizzi's syndrome), resulting in obstructive jaundice.
Carcinoma of gallbladder is uncommon, although it is recognized more frequently in an aging population and in a 'porcelain' gallbladder. Cancer is usually diagnosed as an incidental histological finding following cholecystectomy for gallstone disease.
Management: asymptomatic gallstones found incidents are not usually treated because the majority will never give symptoms. Symptomatic gallstones are best treated surgically, and minimal access techniques have largely replaced non-surgical treatment. Gallstones can be dissolved and fragmented in the gallbladder or removed mechanically from the common bile duct.
Medical dissolution of gallstones can be achieved by oral administration of the bile acid, ursodeoxycholic acid. Rodio-lucent gallstones, a gallbladder that opacifies on oral cholecystography. Stones not larger than 15 mm in diameter, moderate obesity and no or at most mild symptoms are the features which suggest that drug therapy may be feasible. Success can be expected in approximately 75% of patients who fulfill their criteria. Occasionally, direct contact dissolution therapy is attempted via percutaneous catheters or catheters placed at ercp. Eswl is expensive and not widely available. Bile salt therapy is necessary following lithotripsy to dissolve the gallstone fragments within te gallbladder. As in the case of oral bile salt therapy, only 30% of all patients with gallbladder disease are suitable for lithotripsy. All the therapeutic regimens which retain the gall bladder have a 5% recurrence of stones after 5 years.
In synthesis, ver 10.2
Abdomen, gallstones: (↗pain – liver – colic) ars, aur, bapt, bell, berb, bold, bry, calc, calc-f, card-m, cham, chel, chin, chion, chlf, chol, coloc, cupr, dig, dios, eberth, euon, euon-a, euonin, fab, fel, ferr-s, fuma-ac, gels, guat, hed, hydr, jug-c, lach, lept, lith-c, lob, lyc, mag-p, mag-s, mand, mang, merc, merc-d, myric, morg-g, morg-p, nat-s, nat-sal, nit-s-d, nux-v, phos, podo, ptel, sang, sulph, tarax, thlas, verat, vichy-g.
Abdomen, gallstone colic: (see pain – liver –colic) ars, atro, atro-s, bapt, bell, berb, bry, cal-bil, calc, card-m, cham, chel, chin, chion, chlf, chlol, colch, coloc, cupr, dig, dios, fab, gels, hep, hydr, ip, iris, kali-ar, kali-bi, kali-c, lach, laur, lept, lith-c, lyc, mag-bcit, mag-m, mag-s, mand, mang, menth, merc, merc-d, morph-act, nat-s, nux-v, op, podo, puls, rhus-t, ric, sep, sil, staph, sulph, tab, ter, trios, verat.
In boericke's repertory
Abdomen, gall-bladder – biliary calculi (cholelithiasis) – aur.; bapt.; berb. V.; bolod.; bry.; cal. C.; card. M.; chel.; chionanth.; cholest.; cinch.; diosc.; fel tauri; ferr. S.; gels.; hydr.; jug. C.; lach.; lept.; myr.; nux-v.; pichi.; pod.; ptel.; tarax.
Abdomen, gall-bladder, biliary colic – ars.; atrop. Sul.; bell.; berb. V.; calc. C.; card. M.; chionanth.; cinch.; col.; dig.; diosc.; gels.; hydr.; ipec.; lyc.; morph. Acet.; nux v.; op.; tereb.
In complete repertory
Abdomen, pain, general, liver, colic, gall-stones – aml-n, arge, ars, atro, aur, bamb-a, bapt, bell, berb, bold, bry, calc, calc-f, card-m, cham, chel, chin, chion, chlf, chlol, chol, coloc, cupr, dig, dios, erig, euon, fab, fel, ferr-s, gels, hep, hydr, ip, iris, jug-c, kali-ar, kali-bi, kali-c, kreos, lach, laur, lept, lith-be, lith-c, lob, lyc, mag-c, mag-m, mag-p, mag-s, mang, menth, merc, merc-d, morg, morph, myric, nat-s, nux-v, op, ozone, phos, podo, ptel, puls, rhus-t, ric, sang, sep, sil, sulph, tab, tarax, ter, trio, verat.
In clarke's clinical repertory
Clinical, gall-stones: berb, calc, card-b, chel, chlf, chol, euonin, euon-a, fel, lach, lith-c, lob, mang, nit-s-d, nux-v, fab, podo, ptel, tarax, thlaspi, vichy-g.
In murphy's repertory
Liver, gallstone, colic pain from – am-m, alum, ars, aur, bapt, bell, berb, bry, calc, card-m, cham, chel, chin, chion, chol, coloc, cupr, dig, dios, euon, fel, ferr-s, gels, hep, hydr, ip, iris, jug-c, kali-ar, kali-bi, kali-c, lach, laur, lept, lith, lyc, mag-p, mang, merc, merc-d, morg, myric, nat-s, nux-v, op, osm, phos, podo, puls, rhus-t, sang, sep, sulph, tab, tarax, ter, thuj, verat.
In kent's repertory: abdomen, pain, liver, colic, gallstones: ars, bapt, bell, berb, bry, calc, card-m, cham, chel, chin, chion, chlf, chlol, cupr, dig, dios, ip, iris, kali-ar, kali-bi, kali-c, lach, laur, lept, lith, lyc, mang, merc, nat-s, nux-v, podo, puls, rhus-t, sep, verat.
In boger's repertory: hypochondria, gallstones and colic: ars, bell, calc-c, card-m, chel, chin, colo, hep, lach, lyco, mag-m, merc-d, nat-s, nux-v, pod, sil, sul, terb, ver-a.
Some indication of frequently prescribed medicines for gall-stones:
Belladonna: extreme sensitiveness: especially to jarring. Face red: hot. Hyperaesthesia: extreme irritability of whole economy or nerve centres. Extreme irritability.
Chelidonium: pains from region of liver, shooting towards back and shoulder. Pain in region of liver, extending quickly down across navel into intestines. Biliary calculi: chill: intense pain in gall-bladder region; vomiting; clay-coloured stools. Cutting pains and stitches: constriction like a cord. Pain in the inner angle of right shoulder blade, running into chest. Yellow tongue with intended edges. Liver region tense and tender.
China: farrington says: 'bell. Is useful in cholelithiasis, but the remedy to cure the condition permanently is cinchona. Unless some symptom or symptoms call specifically for another drug, put your patient on a course of cinchona.
Pain in the hepatic region, worse from touch. Shooting in region of liver, tenderness and pain on touching the part. Liver region sensitive to least pressure. Obstruction in gallbladder with colic; periodic recurrence; yellow skin and conjunctivae; constipation with dark greenish scybala. Biliary calculi. Intensely sensitive to touch, to motion, to cold air. Periodicity: pains come on regularly at a given time each day, or every night at 12 o' clock. Drenching night sweats.
Nux-vamica: gall-stone colic with sudden severe pains on right side; spasms of abdominal muscles with stitching pains in liver. Jaundice, aversion to food, fainting turns; gall-stones. Constipation nearly always. Liver swollen, indurated, sensitive, with pressure and stinging. Cannot bear tight clothing. Oversensitive, irritable, touchy. Ineffectual urging to stool, irregular peristalsis. Chiily, if he uncovers or moves.
Berberis: "an excellent remedy for renal calculi; also for gall-stones associated with renal disease. Pain shooting. The patient cannot make the slightest motion, sits bent over to painful side with relief. Symptom peculiar to berberis is a bubbling feeling as if water coming up through the skin. Stitching pains under border of false ribs in right side shoot from hepatic region down through abdomen." Farrington.
Radiating pains from a particular point puts berb almost alone for radiating pains. Has cured renal colic many times, bcoz of its well-known ability to shoot out in every direction. It cures gall-stone colic when little twinges go in every direction from that locality. The liver is full of suffering. Sudden stabbing like a knife puncturing the liver. Dreadful suffering.
Berberis, when indicated, will let the little gall-sone loos, and it will pass through, and the patient will take a long breath…… anything that is spasmodic can be relieved instantly." kent.
Dioscorea: hard, dull pain, gall-bladder, at 7 p. M. Neuralgia and spasmodic affections of liver and gall-ducts. Cutting, squeezing, twisting pain. Colic begins at umbilicus and radiates to all parts of body, even extremities. A constant pain, aggravated at regular intervals by paroxysms of intense suffering. Unbearably sharp, cutting, twisting, griping or grinding pains; dart about and radiates to distant parts. Worse doubling up. Better stretching out, or bending back. Better hard pressure.
Podophyllum: pod indicated in biliary colic. Stools constipated and clay-colored. Tongue yellow or white takes imprint of teeth. Pain liver, inclined to rub part with hand. Colic at daylight every morning. Better bending forward: external warmth.
Lithium carb: gall-stones. Violent pain in hepatic region between ilium and ribs. Soreness and pain in bladder: sharp, sticking. Red nose is characteristic
Carduus marianus: liver engorged. Gall-stones. Tongue, white center with red intended edges. Crawling sensation, like the passage of a small body like a pea through a narrow canal on posterior side of liver extending to pit of stomach.
Iris: gall-stone colic. Cutting pain, region of liver: < motion. Tongue dry, coated dry, coated on each side: red streak in center. Great burning distress in epigastrium.
Leptandra: burnings, liver: near gall bladder. Dull aching, liver < near gall bladder. Yellow coated tongue. Jaundice. Better lying on stomach or side.
Chionanthes: a great liver and gall-stone-colic medicine. Better lying on abdomen. Heat with aversion to cover. Very bitter eructations. Hot, bitter, sour, set teeth on edge. Hypertrophy of liver: obstruction: jaundice. Soreness. Nausea and retching with desire for stool. Sensation of double action in stomach, while vomiting, one tying to force something up, the other sucked it back. Colic and cold sweat on forehead.
Lycopodium: pain in liver; recurrent bilious attacks with vomiting of bile. Subject to gall-stone colic. After lyc. The attacks come on less frequently, the bilious secretion becomes normal and the gall-stones have a spongy appearance, as though being dissolved. Lyc. Patients are always belching: sour eructations like strong acid burning in pharynx. Bloating: obliged to loosen clothes. Worse cold drinks, often > Warm drinks.
Worse afternoons: 4-8 p. P. Aggravation. Generally, craving for sweets.
Hydrastis: skin yellow; stools white and frequent: fullness and tenderness over hepatic region. Catarrhal inflammation of mucous lining of gall-bladder and biliary ducts. Cutting from liver to right scapula. < lying on back on right side.
Hepar: Lilienthal gives hepar as one of the remedies of gall-stone colic. It has stitches in region of liver. Hepatitis, stools white or green. Is extremely sensitive mentally and physically. Cannot bear the slightest touch: or pain. Cannot stand draughts: craves vinegar.
Verat. Alb: is in Kent's repertory for gall-stone colic. It has, hyperemia of liver, gastric catarrh, putrid taste, disgust for warm food, great pressure on hepatic region with vomiting and diarrhea. In verat cases, there will be profuse sweating; cold sweat on forehead; Hippocratic face. Pain maddening, driving patient to delirium. Typically, cold skin, cold face, cold back, cold hands, feet and legs, cold sweat.
Merc. Sol: pressing pains; stitching in liver. Cannot lie on right side. Jaundice: violent rush of blood to head: bad taste: tongue moist and furred: soreness hepatic region: from gall-stones.
Violent stitches in hepatic region, could not breathe or eructate. Worse night: worse warm in bed: worse for the profuse sweat. Foulness of mouth and sweat. Merc loves bread and butter.
Phosphorus: probably more important for the treatment of liver, leading to gall-stones, then for the acute attack? great tenderness liver region. Craving for ice-cold drinks, vomited when warm, vomiting followed by great thirst. Worse lying on left side. Anxious and restless in the dark.
Nitri spiritus dulcis: hering says: "incarcerated gall-stones (with yolk of egg beaten up and applied inwardly and outwardly)…. Has the same action upon disturbed innervation as the so-called anti-spasmodics."
Hahnemann said it should be given (in certain fevers) a few drops dissolved in an ounce of water, a teaspoonful every three hours. Desire for salt: or ailments from eating too much salt and salt food. < cheese.
Ether: farrington: "in the passage of gall-stones, when remedies fail to relieve, I find that ether, externally and internally, is very good. Acting better than chloroform."
Chloroformum: cholesteric gall-stones and biliary colic. Clarke says: "chloroform will dissolve gall stones, and cases have been treated by injection of chloroform into gall-bladder."
Hot wet flannels: squeeze a flannel out in hot water, and apply. Have a hot bottle over this, to keep up the moist relaxing heat.
Carlsbad waters: almost specific, ruddock says, for gall-stone colic.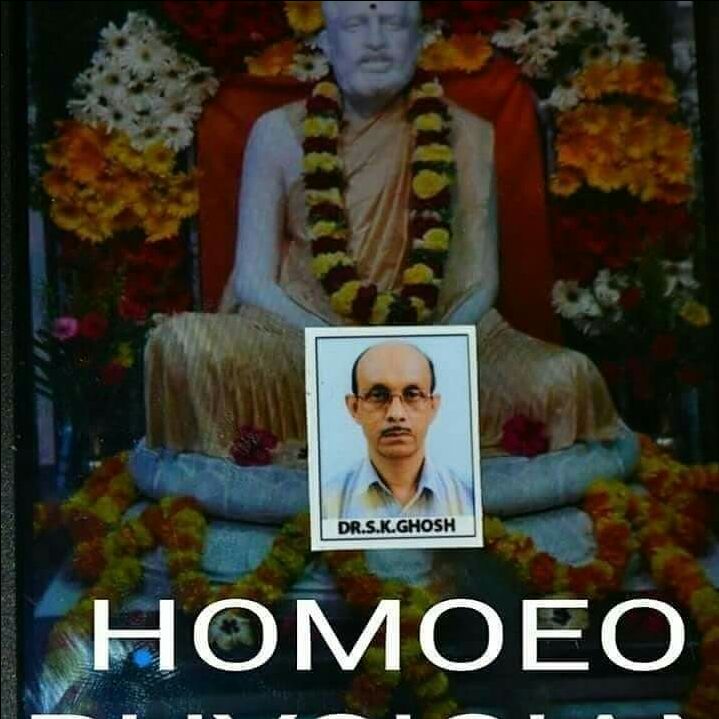 MD - Bio-Chemistry, MF Homeo (London), DHMS (Diploma in Homeopathic Medicine and Surgery), BHMS
Homoeopathic remedies for Breast lump.
Most lumps are not cancer, A breast lump is a growth of tissue that develops within your breast. Different types of breast lumps can vary in the way they look and feel. You may perceive a lump as a mass, growth, swelling, thickness or fullness.

You might notice:
a distinct lump with definite borders
a firm, hard area within your breast
a thickened, slightly more prominent area in your breast that's different from surrounding breast tissue
other breast changes, such as redness, dimpling or pitting of the skin
one breast that's noticeably larger than the other
nipple changes, such as a nipple that's pulled inward or spontaneous fluid discharge from your nipple
persistent breast pain or tenderness, which might increase during your menstrual period
Sometimes, a breast lump is a sign of breast cancer. That's why you should seek prompt medical evaluation. Fortunately, however, most breast lumps result from
Noncancerous (benign) conditions.
Causes-
Breast lumps can be caused by:
· breast cancer.
· breast cysts — fluid-filled sacs in your breast that are usually benign
· fibroadenoma— a solid, benign mass most common in young women
· fibrocystic breast.
· injury or trauma to the breast
· intraductal papilloma — a benign, wartlike growth in a milk duct
· lipoma— a slow-growing, doughy mass that's usually harmless
· mastitis-— an infection in breast tissue that most commonly affects women who are breast-feeding
· milk cyst (galactocele) — a milk-filled cyst that's usually harmless
Homoeopathic remedies
Well selected homoeopathic remedies are effective for breast lump and cure the condition without further complications
Bryonia alba 1m - Bryonia alba is indicated when breast lump with stitching pain is present. The breast is hard and painful. Pain in breast at menstrual period. The breast pain aggravates during movement.
Calcarea carb 30- An excellent remedy for breast lump. Breasts are hot and swollen. Chronic cystic mastitis. Blunt duct adenosis; best remedy for fibroadenoma. Lump in breast is hard, nodular and tender to touch in the beginning. Then the pains are reduced and the lump turns to be hard due to calcification. Calcarea acts best when the tumours are calcified. These breasts are swollen and tender before menses. Deficient lactation. The breasts are distended in lymphatic women. Patient complains of profuse sweating around the genitalia with dirty smell. Inflammatory condition of the breast. With breast condition patient has the mental symptoms due to sufferings. Patient is anxious, tired and weak, both mentally and physically.
Calcarea flour 30 - Calcareaflour. Is another top remedy for lump in breast. Lump in the breast which is hard, movable with clear margins which are sharp in nature, or their edges are sharply defined. Most commonly they are solitary, very rarely multiple. Occurs in young patients usually unmarried. Nodules are in upper right quadrants. The patient is sad and depressed due to financial condition. Confused due to melancholic condition of mind. Patient is chilly, and she is very sensitive to cold air, cold wind and cold atmosphere in general. Genitals are sore. Urine is copious and offensive. Pain at the tip of the urethra while urinating and after the act. Pain in back extending to sacrum.
Conium maculatum 30 - Conium maculatum is one of the top remedies for breast lump. Here the mammary glands are hard and sore. A typical carcinoma of the breast, that is, scirrhous adenocarcinoma, which begins in the ducts and ends in the parenchyma. As the stage advances the cooper's ligament shortens and thus it produces the notch. Sometimes the condition is associated with the inflammation of the breast tissue. The region is hard and nodular, tender to touch. Burning and stinging pains in the breast. The skin over the tumour is adherent. Occasionally there is discharge of pus from the nipple. The lesion is hard, almost cartilaginous. The edges are distinct, serrated and irregular; associated with productive fibrosis.
Baryta carb 30 - Baryta carb is very effective for breast lump. Inflammation, induration and enlargement are the fundamental pathogeneses of this drug. The mammary gland is enlarged and there is a lump, which is hard. There is very sensitive to touch. The glands which are enlarged are tender with infiltration. The women of late twenties are affected. These patients present with hard but not serrated mass with firm rubbery consistency. Their edges are sharply defined. Most commonly the tumours solitary. Or occasionally are multiple. They are differentiated from cancer by smooth rather than irregular lobulations. A bloody discharge from nipple is indication of this drug. All the glands of the body are very sensitive to cold and they are worse by taking cold. The skin over the gland becomes ulcerated. It is seen that this remedy works better in paget's disease of nipple which is supposed to be primary carcinoma of the mammary gland.
Bellis perennis 30 - Bellis perennis is prescribed when the lump is caused by a trauma that causes injury to deeper tissues of the breast. The main indication is sore, bruised feeling in breast. Breasts engorged.
Chimaphilia umbellata 30 - Chimaphilia is indicated for painful tumor of mammae in women of large breasts. There is sharp pain through breast.
Hydrastis canadensis 30 - Hydrastis is prescribed to those patients who have the tendency to indurated glands. Swelling of the mammary glands. Fat necrosis and glandular cell myoblastoma are common in this remedy. Fat necrosis tumour is probably post-traumatic. Patient complains of pain and tenderness. The lesion is fixed to the breast tissue, which sometimes causes dimpling of the overlying skin. Engorged nipples, cracks and discharges of watery fluid or there is serosanguinous discharge. The patient is weak and emaciated, fainting due to improper assimilation or defective assimilation. All-gone sensation or empty feeling in the stomach, not relieved by eating. Chronic catarrhal condition of the membrane of the stomach. Patient is thirstless. Obstinate constipation, colicky and crampy pain in the abdomen. Liver is enlarged and tender.
Iodum 30 - This remedy predominantly acts on the enlargement of the mammary glands which may be either neo-plastic or malignant. The mucous membranes of the glands and the breast tissue are inflamed. The breast tissues are hypertrophied, enlarged, hard and nodular. Emaciation of the patient due to malabsorption. The tumours are well differentiated. They have a discrete capsule. Small lesions present leaf-like intracanalicular protrusions and large lesions have cystic space. Inflammation of the lesions, ulceration occasionally, excoriating and acrid discharge from the nipple or from the lesion. Oedematous swelling of the affected breast.
Lapis albus 30 - The main action of this remedy is on the glands of mammary region. These glands have the tendency to turn malignant. Remarkable results are observed in scrofulous condition of the glands. Fibroid tumours, intense burning pains in the parts. The tumours have pliability and a kind of softness rather than hardness. The margins are clear. The glands are elasticity, exactly the reverse of calc. Fluorica.
Phytolacca dec. 30 - Phytolacca is another remedy effective for lump in breast. Mammae hard an very sensitive. Tumors of the breast with enlargement of axillary glands. When child nurses pain goes from the nipple all over the body. Irritable breast before and during menses.
Plumbum iodide 30 - Plumbum iodide is another effective remedy for breast lump. There are indurations of breast, especially when a tendency to become inflamed, appears sore and painful. Indurations of great hardness and associated with a very dry skin.
Scrophularia nodosa q - Scrophularia has specific affinity for the breast. It is very useful in the dissipation of breast tumours.
Thyroidinum 1m - An intercurrent remedy

Breast cancer is cancer that forms in the cells of the breasts.
After skin cancer, breast cancer is the most common cancer diagnosed in women in the united states. Breast cancer can occur in both men and women, but it's far more common in women.
Substantial support for breast cancer awareness and research funding has helped create advances in the diagnosis and treatment of breast cancer. Breast cancer survival rates have increased, and the number of deaths associated with this disease is steadily declining, largely due to factors such as earlier detection, a new personalized approach to treatment and a better understanding of the disease.
Symptoms
Nipple changes
Nipple changes
Signs and symptoms of breast cancer may include:
A breast lump or thickening that feels different from the surrounding tissue
Change in the size, shape or appearance of a breast
Changes to the skin over the breast, such as dimpling
A newly inverted nipple
Peeling, scaling, crusting or flaking of the pigmented area of skin surrounding the nipple (areola) or breast skin
Redness or pitting of the skin over your breast, like the skin of an orange
Causes
Doctors know that breast cancer occurs when some breast cells begin to grow abnormally. These cells divide more rapidly than healthy cells do and continue to accumulate, forming a lump or mass. Cells may spread (metastasize) through your breast to your lymph nodes or to other parts of your body.
Breast cancer most often begins with cells in the milk-producing ducts (invasive ductal carcinoma). Breast cancer may also begin in the glandular tissue called lobules (invasive lobular carcinoma) or in other cells or tissue within the breast.
Researchers have identified hormonal, lifestyle and environmental factors that may increase your risk of breast cancer. But it's not clear why some people who have no risk factors develop cancer, yet other people with risk factors never do. It's likely that breast cancer is caused by a complex interaction of your genetic makeup and your environment.
Inherited breast cancer
Doctors estimate that about 5 to 10 percent of breast cancers are linked to gene mutations passed through generations of a family.
A number of inherited mutated genes that can increase the likelihood of breast cancer have been identified. The most well-known are breast cancer gene 1 (brca1) and breast cancer gene 2 (brca2), both of which significantly increase the risk of both breast and ovarian cancer.
If you have a strong family history of breast cancer or other cancers, your doctor may recommend a blood test to help identify specific mutations in brca or other genes that are being passed through your family.
Consider asking your doctor for a referral to a genetic counselor, who can review your family health history. A genetic counselor can also discuss the benefits, risks and limitations of genetic testing to assist you with shared decision-making.
Risk factors
A breast cancer risk factor is anything that makes it more likely you'll get breast cancer. But having one or even several breast cancer risk factors doesn't necessarily mean you'll develop breast cancer. Many women who develop breast cancer have no known risk factors other than simply being women.
Factors that are associated with an increased risk of breast cancer include:
Being female. Women are much more likely than men are to develop breast cancer.
Increasing age. Your risk of breast cancer increases as you age.
A personal history of breast conditions. If you've had a breast biopsy that found lobular carcinoma in situ (lcis) or atypical hyperplasia of the breast, you have an increased risk of breast cancer.
A personal history of breast cancer. If you've had breast cancer in one breast, you have an increased risk of developing cancer in the other breast.
A family history of breast cancer. If your mother, sister or daughter was diagnosed with breast cancer, particularly at a young age, your risk of breast cancer is increased. Still, the majority of people diagnosed with breast cancer have no family history of the disease.
Inherited genes that increase cancer risk. Certain gene mutations that increase the risk of breast cancer can be passed from parents to children. The most well-known gene mutations are referred to as brca1 and brca2. These genes can greatly increase your risk of breast cancer and other cancers, but they don't make cancer inevitable.
Radiation exposure. If you received radiation treatments to your chest as a child or young adult, your risk of breast cancer is increased.
Being obese increases your risk of breast cancer.
Beginning your period at a younger age. Beginning your period before age 12 increases your risk of breast cancer.
Beginning menopause at an older age. If you began menopause at an older age, you're more likely to develop breast cancer.
Having your first child at an older age. Women who give birth to their first child after age 30 may have an increased risk of breast cancer.
Having never been pregnant
. Women who have never been pregnant have a greater risk of breast cancer than do women who have had one or more pregnancies.
Postmenopausal hormone therapy. Women who take hormone therapy breast lump.
1
person found this helpful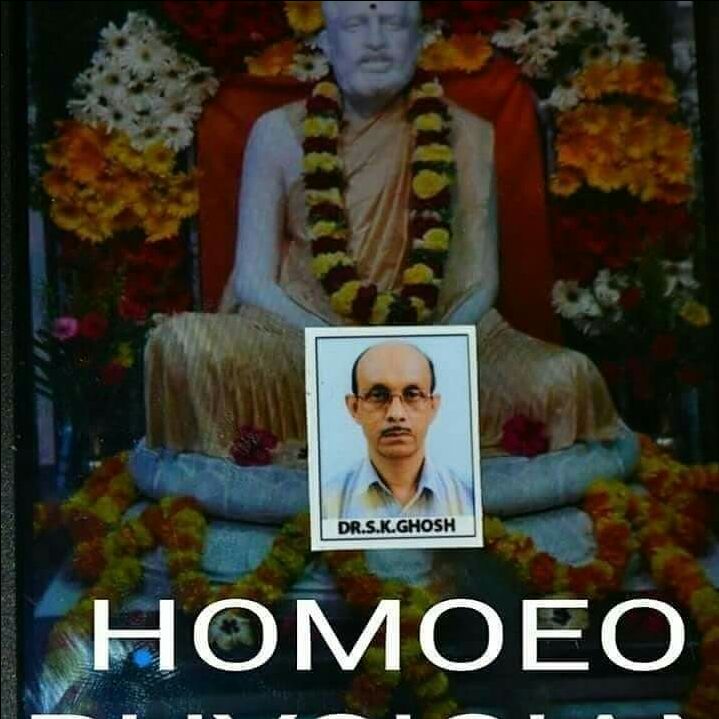 MD - Bio-Chemistry, MF Homeo (London), DHMS (Diploma in Homeopathic Medicine and Surgery), BHMS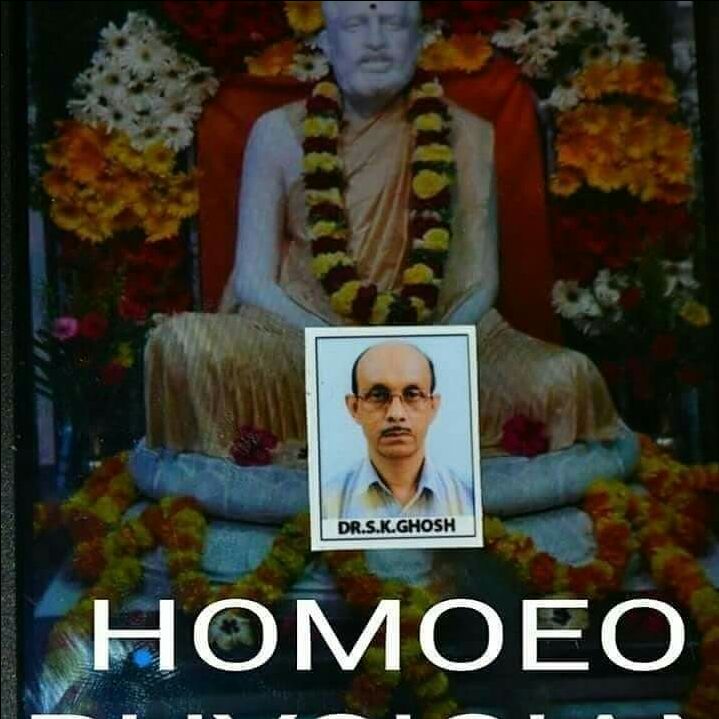 MD - Bio-Chemistry, MF Homeo (London), DHMS (Diploma in Homeopathic Medicine and Surgery), BHMS
বেদনা হলে মাথাটাই কেটে ফেলার পরামর্শ গ্রহন করি।এখন অনেক এলোপ্যাথিক ডাক্তারকে বলতে শুনি টনসিল না থাবলে কোন সমস্যাই নেই।কেটে ফেলে দিলে বরং বারবার টনসিলাইটিসে আক্রান্ত হওয়ার ভয় থাকবে না।আমার এ বিষয়ে স্পষ্ট বক্তব্য হলো godআমাদের শরীরে সকল অংশই প্রয়োজনে তৈরী করেছেন।যে কোন রোগ শরীরে প্রবেশ করলেই আমাদের গ্ল্যান্ডগুলি প্রথমেই আমাদের সতর্ক করে দেয়।আমরা রোগাক্রান্ত হচ্ছি।যে কোন দুর্ঘটনার পুর্বে কেউ পুর্বাভাস পেয়ে যাই তা হলে আমরা সেই দুর্ঘটনা থেকে বেচে যাই।বিষয়টি ঠিক এরুপই ।টনসিল আছে বলেই আমরা বড় বড় রোগ আক্রমন হতে বেচে যেতে পারি।সঠিক ঔষধ দ্বারা সঠিক নিয়মে হোমিওপ্যাথিক চিকিৎসায় আরোগ্য হলে আমরা কেন অপারেশনের মত কঠিন কাজে হাত দিব।
টনসিলাইটিস কি?
বড় জিহ্বার গোড়ার দিকে আলজিবের দুইপাশে দুইটি গ্রন্হি আছে।উক্ত গ্রন্হির একদিকে বা উভয় দিকে আক্রান্ত হয়ে ফুলিয়া উঠিলে প্রদাহিত হইলে ইহাকে টনসিল প্রদাহ বা টনসিলাইটিস বলে।
টনসিল প্রদাহ দুই প্রকার যথা:
কোষময় বা Funicular Tonsillitis .
দীর্ঘস্হায়ী বা Chronic Tonsillitis.
টনসিলাইটিসের লক্ষণ সমষ্টিঃ
জ্বর ও গলার মধ্যে বেদনা সহ টনসিল ফুলে যায়।টনসিলের রং হলুধাব,লাল বা বেগুনী বা পনিরেরমত শ্লেষ্মা জমে।প্রদাহ ক্রমে ক্রমে কন্ঠনালী আলজিহ্বা ও কোমল তালুতে ছড়াইয়া পড়ে।কখনও কখনও স্ফিত ও বেদনা হয়।প্রায়ই শ্বাস বন্ধ হয়।রোগীর জীবনী শক্তি কমে যায়।মানসিক শক্তির পরির্বতন হয় ,ঘুমের ব্যাঘাত হয়,নাক ডাকে।কানে তালা লাগে,শ্রবন শক্তির হ্রাস পায়।
চিকিৎসাঃটনসিল প্রদাহ কালে গরম সেকতাপ ও ঠান্ডা বর্জন করা জরুরী।গরম পানিতে ফাইটোলক্কা মাদার টিংচার দিয়ে গরগরা করলে আরাম হয়। লক্ষণ বিবেচনায় নিচের ঔষধের মধ্য হতে সঠিকটি নির্বাচন করতে পারলে রোগটি বিনা কষ্টে আরোগ্য হয়।
টনসিলের হোমিওপ্যাথিক ঔষধের লক্ষনভিত্তিক আলোচনা ঃ
একোনাইট নেপিলাসঃটনসিলাইটিস রোগের প্রথম অবস্হায়,জ্বর অস্হিরতা,ছটফটানি থাকলে বা একোনাইট নেপিলাসের সকল লক্ষণসমষ্টি বিদ্যমান থাকলে খুবই প্রয়োজনীয় ঔষধ।
ফাইটোলক্কাঃনতুন পুরাতন উভয় প্রকার টনসিল প্রদাহে অপরিহার্য ঔষধ।টনসিল বড়,শক্ত,ঢোক গিলিতে কষ্ট।বারবার টনসিল প্রদাহে আক্রান্ত হয় সেই ক্ষেত্রে উপযোগী।গিলিবার সময় জিহ্বা মুলে ও কানের মধ্যে বেদনা।গলার মধ্যে শুষ্কতা ও জ্বালা সহ ফোলিকুলার টনসিলাইটিসে গুরুত্বপুর্ন ঔষধ।
হিপার সালফঃভীষণ বদরাগী,ঠান্ডায় যন্ত্রনার বৃদ্ধিশীত কাতর এই প্রকৃতির রোগীর টনসিল খুব বড়,ভীষণ বেদনা ঢোক গিলিতে মাছের কাটা ফুটিয়া আছে এরকম বেদনা অনুভব করলে হিপার সালফ অমোঘ ঔষধ।
বেলেডোনাঃটনসিল প্রদাহ ,জবা ফুলের মত লাল আকার ধারন করলে,অত্যন্ত বেদনা জ্বালা যন্ত্রনা জ্বর থাকলে,ডান দিকের টনসিল অধিক ফোলা,ঠান্ডা বাতাস অসহ্য প্রভৃতি লক্ষণ যে রোগীর মাঝে পাওয়া যাবে তার জন্য বেলেডোনা উপযোগী।
ক্যালকেরিয়া আয়োডঃমোটা রোগী আবহাওয়া পরিবর্তনে প্রায়ই ঠান্ডা লাগে।নানা স্হানে গ্রন্থি ফোলা এইধাতুর রোগীর টনসিল প্রদাহ হলে টনসিলের মাঝেসাদা ক্ষত চিহ্ন দেখা গেলে ক্যালকেরিয়া আইয়োড উপযোগী।
লাইকেপোডিয়ামঃএটি একটি এন্টিসোরিক ঔষধ।শ্লেষ্মা প্রধান ধাতুর রোগী নিজেকে শ্রেষ্ঠ ভাবে,মেজাজ খিটখিটে ও উদ্ধত।বিকাল ৪টা হইতে রাত আটটার মধ্যে রোগ বৃদ্ধি।আহারের পরে তন্দ্রা ও আলোস্য।সদা মন মরা ,ধর্ম সম্পর্কে বকে কিংবা চুপ থাকে ।আহারের পরে বুকধড়ফড় করে।গরম কাতর ,গরম খাবার পছন্দকারী রোগীর ডান পার্শ্বে টনসিল খুব বড়।।উক্ত টনসিলের মাঝে সাদা ক্ষত।এই রোগীর জন্য লাইকোপোডিয়াম উপযোগী।
এপিস মেলঃপিপাসাহীন,ডান পার্শ্বে আক্রান্ত টনসিলাইটিস , বাহ্য তন্তু ও সমগ্র কন্ঠঝিল্লি ফোলাসহ উজ্জল লাল বা গোলাপী বর্ন।টনসিলে জ্বালা হুলফোটানো বেদনা।গলার ভিতর ও বাহিরে ফোলা পানি পানে যন্ত্রনার বৃদ্ধি।এই লক্ষণ সমষ্টি যে রোগীর মাঝে পাওয়া যাবে তার জন্য এপিস মেল উপযোগী।
ব্যারাইটা কার্ব:স্ক্রুফুলা ধাতুর রোগীর টনসিল প্রদাহের একটি গুরুত্বপুর্ণ ঔষধ।স্মরন শক্তি কম,বোকা বুদ্ধিহীন,বেটে খর্বকায়,ঠান্ডা প্রবন,পায়ের পাতা ঘামে,পা ঠান্ডা থাকে কোষ্ঠবদ্ধ ,জ্বালাযুক্ত অর্শ রোগীর ডান দিকে আক্রান্ত টনসিল।রোগীর থুতু ও ঢোক গিলিতে কষ্ট ,ক্ষত ওপুজপর্ণ হয়।তরল খাবার ছাড়া কিছুই খাইতে পারে না।সমস্ত কন্ঠই উজ্জল লাল বর্ণের হয় সেই রেগীর জন্য ব্যারাইটা কার্ব উপযোগী।
ল্যাকেসিসঃবাম টনসিল আক্রান্ত হইয়া ডান পার্শ্বে আকান্ত হলে কোন কিছু গিলিতে কানের মধ্যে চিরিক মারা বেদনা করে।গরম পানিতে যন্ত্রনার বৃদ্ধি।টনসিলের মাঝে ফোড়া।টনসিল প্রদাহের পরে গুরুতব বাত হলে ল্যাকেসিস উপযোগী। এই লক্ষণ সমষ্টির সাথে ল্যাকেসিসের ধাতুগত মিল থাকলে আরো উপযোগী ঔষধ।
ব্যারাইটা মিউরঃগলা ফোলা ও কঠিনতা সহ অতি বৃহৎ টনসিল।ঢোগ গিলিতে কষ্ট।মাঝে মাঝে টনসিল পাকিয়া পুজ হয়। নতুন ও পুরাতন টনসিলাইটিস পীড়ায় উপযোগী।
কোনিয়াম মেকুলেটামঃটনসিল ক্ষুব বড় ও শক্ত।ভিতরে পুজ হয়,মাঝে মাঝে ছিদ্র হয়। সহজে আরোগ্য হয় না।মাঝে মাঝেই ক্ষত হয় ্পুরাতর ও দীর্ঘস্হায়ী টনসিল প্রদাহে উপযোগী।
গুয়েকামঃগনেরিয়া আক্রান্ত রোগীর তরুন টনসিলাইটিস রোগে গুয়েকাম উপযোগী।টনসিলাইটিস সহ গলায় ক্ষত গলার মাঝে ছিদ্র দেখা দেয়।এটি একটি এন্টি সোরিক ঔষধ।বাত রোগীদের জন্য উপযোগী।
মার্ক সলঃঠান্ডা লেগে গলায় ব্যাথা,মুখ থেকে লালা পড়ে,ঢোক গিলিতে কষ্ট,রাতে বিছানার গরমে কষ্টের বৃদ্ধি।এই লক্ষণ যে টনসিলের রোগীর মাঝে পাওয়া যাবে তার জন্য মার্ক সল জরুরী প্রয়োজন।
সাইলেসিয়াঃটনসিল প্রদাহ ফাটিয়া গিয়াও সহজে আরোগ্য না হলে।রোগীর ক্রমাগত পুজ জমাট ও এর রং কৃষ্ণাভ দুর্গন্ধযুক্ত হলে সাইলেসিয়া উপযোগী।সাইলেসিয়ায় বিফল হলে সালফার প্রয়োজন,সালফার ব্যার্থ হলে এসিড ফ্লোর প্রয়োজন হতে পারে।
ক্যালকেরিয়া কার্বঃক্যালকেরিয়ার ধাতুগ্রস্হ মোটা থলথলে শিশুগনের দৃঢ় কঠিন টনসিল ,বড় হয়ে গেলে বিশেষ উপযোগী।টনসিল থরথলে ও মলিন,শ্রবন শক্তি কমে গেলে ,এডিনয়েড যুক্ত টনসিলাইটিস রোগীর জন্য খুবই প্রয়োজনীয় ঔষধ।
ব্রোমিনঃরক্তবহ শীরা আবৃত লালবর্ন বৃহদায়তন টনসিলের চিকিৎসায় প্রয়োজন।
টনসিল প্রদাহ চিকিৎসায় বাইয়োকেমিক ঔষধসমুহঃ
ফেরম ফসঃতরুন টনসিল প্রদাহে যখন জ্বর,মুখ,লালবর্ণ,গলায় বেদনা,গিলিতে কষ্ট এমনকি গলনালিতে যে কোন প্রদাহ হলে ফেরম ফস উপযোগী।
কেলিমিউরঃটনসিল যখন ফোলে তখন কেলিমিউর উপযোগী।জিহ্বা সাদা ময়লা বৃত টনসিল রোগির পুজ সৃস্টি হতে রক্ষা করে।টনসিল প্রদাহের প্রথম অবস্হা হতেই ফেরম ফসের সাথে পর্যায়ক্রমে দিলে রোগ জটিল হয় না ।যদি প্রদাহ ,স্ফিত , রোগের জটিল অবস্হায় ব্যবহার করলেও উপকারী।
ক্যালকেরিয়া সাল্ফঃযখন পুজ উৎপত্তি ও পুজ নি:সরণ হয় তখন ক্যালকেরিয়া সাল্ফ প্রয়োজনীয় ঔষধ।এতে পুজ উৎপাদন রোধ হয়।
ক্যালকেরিয়া ফস:পুরাতন টনসিল প্রদাহ ফোলা,রোগী হা করতে পারে না।কিছু গিলিতেপারে না পান করিতেও পারে না।রক্তহীন দুর্বল রোগীর জন্য এ ঔষধ প্রয়োজন।গলার ভিতর খসখসে ভাব চারি দিকে ফোলা জ্বালা পোড়া মিউকাস মেমব্রেন ফোলা হলে এ ঔষধ জরুরী প্রয়োজন।
কেলি ফসঃটনসিল প্রদাহ যখন পচন ধরে,টাইফয়েড জ্বর প্রকাশ পায়,রোগী দর্বল,অবসন্য,অস্হির ও সেপটিক পর্যায়ে তখন খুবই উপযোগী।
নেট্রাম ফসঃটনসিলের সর্দিসহ জিহ্বা ও টনসিল হরিদ্রাভ ময়লা দ্বারা আবৃত।আলজিহ্বা ও টনসিল আদ্রভাব, হলুদ শ্লেষ্মা হয় তখন নেট্রাম ফস উপযোগী।
ম্যাগফসঃপুরাতন টনসিল রোগ,টনসিল প্রদাহ,আক্ষেপিক কাশি,কাশির সাথে তীব্র স্বর বের হয়।
খুক খুকে কাশিসহ,তরুন ও পুরাতন টনসিল প্রদাহ চিকিৎসায় ম্যাগফস ব্যবহারে যন্ত্রা ও ফোলা উভয়েরই উপকার হয়।
সাইলেসিয়াঃটনসিলের পুজ নিবারনে খুবই প্রয়োজনীয় ঔষধ।টনসিলের প্রদাহ,পুজ,দুষিত পদার্থ নিবারন করে।সাইলেসিয়া প্রয়োগে পুজ শোষন হয়ে টনসিলাইটিস আরোগ্যের দিকে অগ্রসর হয় Dr.Swarup kumar ghosh.
"Benefcent Homoeo Chambar"
Uttarpara, Hooghly, West Bengal
WhatsApp No.+ 919051214509,
Call dirct befor fees paid, next call, for chife & bettar treatmant, so any case not
cure, so my fees retarn, my polise. Patient get me only fees, patient your medicin purched by market Germany medicin not other medicin.
My fees very normal phone consult Rs.200/- without medcin.
Patient look for video call fees Rs.500/-
without medcin.
Next opson by Lybarte call, Total online treatment, not go to chamber. hel for lybarte.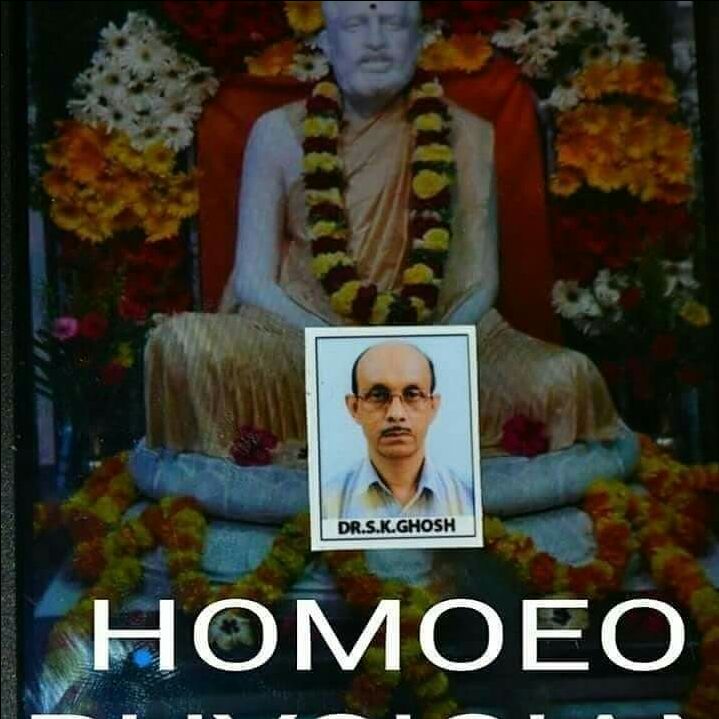 MD - Bio-Chemistry, MF Homeo (London), DHMS (Diploma in Homeopathic Medicine and Surgery), BHMS
Acute vaginitis: Vaginitis is an inflammation of vagina.

Causes: Imbalance of normal vagina. Any infections. Low estrogen level mostly after menopause. And some diseases of skin. Parasites. Transmission by sexual intercourse.

Types:
Bacterial vaginosis – due to imbalance of normal vagina.
Yeast infection – fungal infection mostly candida albicans.
Trichomoniasis – caused by parasites and transmitted by sexual intercourse.

Signs and symptoms:
Vaginal itching and irritation.
Pain during sexual intercourse and painful urination.
Discharge from vagina – grayish white which is foul smell discharge in bacterial vaginosis; whitish thick discharge resembles like cotton in yeast infection; greenish yellow frothy discharge in trichomoniasis vaginitis.
Vaginal bleeding – lightly or spotted like appearance.

Homoeopathic remedies for acute vaginitis:
Vaginitis is due to erosion of cervix or excoriation. Vaginal mucous membrane was sensitive and inflammed can't bear to touch. Leucorrhoea will be acrid and corroding after menses and infection spread upwards and causes pelvic inflammatory diseases. Pain will be dragging and dull leads to stiffness around lumbar region. Pain was very severe that she cannot getup from sitting position without support of her hands. Pruritus vulva is associated with acute vaginitis. Thick and yellowish ropy secretions.
Aggravation by heat in general, warmth application, heat on bed, thinking of the complaints.
Amelioration by cold application.
Vagina appears oedematous and puffy with vulva, labia with stinging type of pains with soreness. Sensation of tightness and bearing down pain as would menses appears. Pain worse on day time and by heat.
Aggravation by hot things, touch, clothings.
Amelioration by cold application, open air.
Vaginitis due to urinary tract infection. Complaints of burning micturition. Persistent purulent discharge at times of blood stained per vagina. Pain and soreness in vulva.
Aggravation by touch, while urinatin.
Amelioration by rubbing the parts.
Mostly indicated for acute vaginitis with burning and intense like labour pain. Vagina is dry and hot. Dragging pain and itching makes her embarrassed. Vaginitis after using intra uterine contractive device's, functional amenorrhea in young girls, secondary infection due to urinary tract infection. Associates with backache. Pain spreads all over the abdomen.
Aggravation by warmth in general, touch.
Amelioration by washing parts by cold water, rest.
​Corrosive itching in vulval area. Burning and swelling of labia. Violent itching in between labia and thighs. Leucorrhoea due to infections, which is yellow, acrid with odour of green corn. Vaginitis in post menopausal ladies due to hormonal imbalance and vaginal prolapse.
Aggravation by cold in general, after menstruation, rest.
Amelioration by warm application, motion.
Very sensitive vagina, their is a warty growths and condylomata, on the vulva and perineum. Their is a history of suppressed gonorrhea. Leucorrhoea is profuse which is thick and greenish. Dryness of the walls of vagina with polypoid growth. Intensive pain after gentle touch and while walking. Painful coition.

Modalities:
Aggravation by damp wet weather, in the evening, washing.
Amelioration by hard pressure, warmth, cold bathing, after sleep.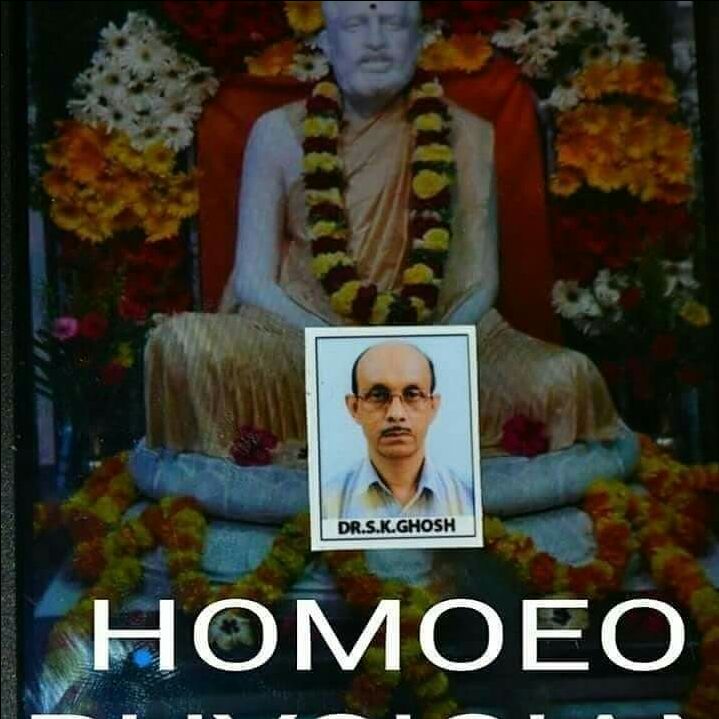 MD - Bio-Chemistry, MF Homeo (London), DHMS (Diploma in Homeopathic Medicine and Surgery), BHMS
Cervical spondylosis is a general term for age-related wear and tear affecting the spinal disks in your neck. As the disks dehydrate and shrink, signs of osteoarthritis develop, including bony projections along the edges of bones (bone spurs).
Cervical spondylosis is very common and worsens with age. More than 85 percent of people older than age 60 are affected by cervical spondylosis.

Symptoms-
For most people, cervical spondylosis causes no symptoms. When symptoms do occur, they typically include pain and stiffness in the neck.
Sometimes, cervical spondylosis results in a narrowing of the space needed by the spinal cord and the nerve roots that pass through the spine to the rest of your body. If the spinal cord or nerve roots become pinched, you might experience:
Lack of coordination and difficulty walking
Loss of bladder or bowel contr

Causes-
As you age, the bones and cartilage that make up your backbone and neck gradually develop wear and tear. These changes can include:
Dehydrated disks. Disks act as cushions between the vertebrae of your spine. By the age of 40, most people's spinal disks begin drying out and shrinking, which allows more bone-on-bone contact between the vertebrae.
Herniated disks. Age also affects the exterior of your spinal disks. Cracks often appear, leading to bulging (herniated) disks — which sometimes can press on the spinal cord and nerve roots.
Bone spurs. Disk degeneration often results in the spine producing extra amounts of bone in a misguided effort to strengthen the spine. These bone spurs can sometimes pinch the spinal cord and nerve roots.
Stiff ligaments. Ligaments are cords of tissue that connect bone to bone. Spinal ligaments can stiffen with age, making your neckless flexible.

Risk factors-
Risk factors for cervical spondylosis include:
Age. Cervical spondylosis is a normal part of aging.
Occupation. Jobs that involve repetitive neck motions, awkward positioning or a lot of overhead work put extra stress on your neck.
Neck injuries. Previous neck injuries appear to increase the risk of cervical spondylosis.
Genetic factors. Some individuals in certain families will experience more of these changes over time, while others will not.

Complications-

If your spinal cord or nerve roots become severely compressed as a result of cervical spondylosis, the damage can be permanent.

Homeopathic remedies for cervical spondylosis-
Conium
Kalmia
Gelsemium
Kali carb
Rhustox
Ruta
Bellis perennis
1
person found this helpful
View All Feed
Near By Doctors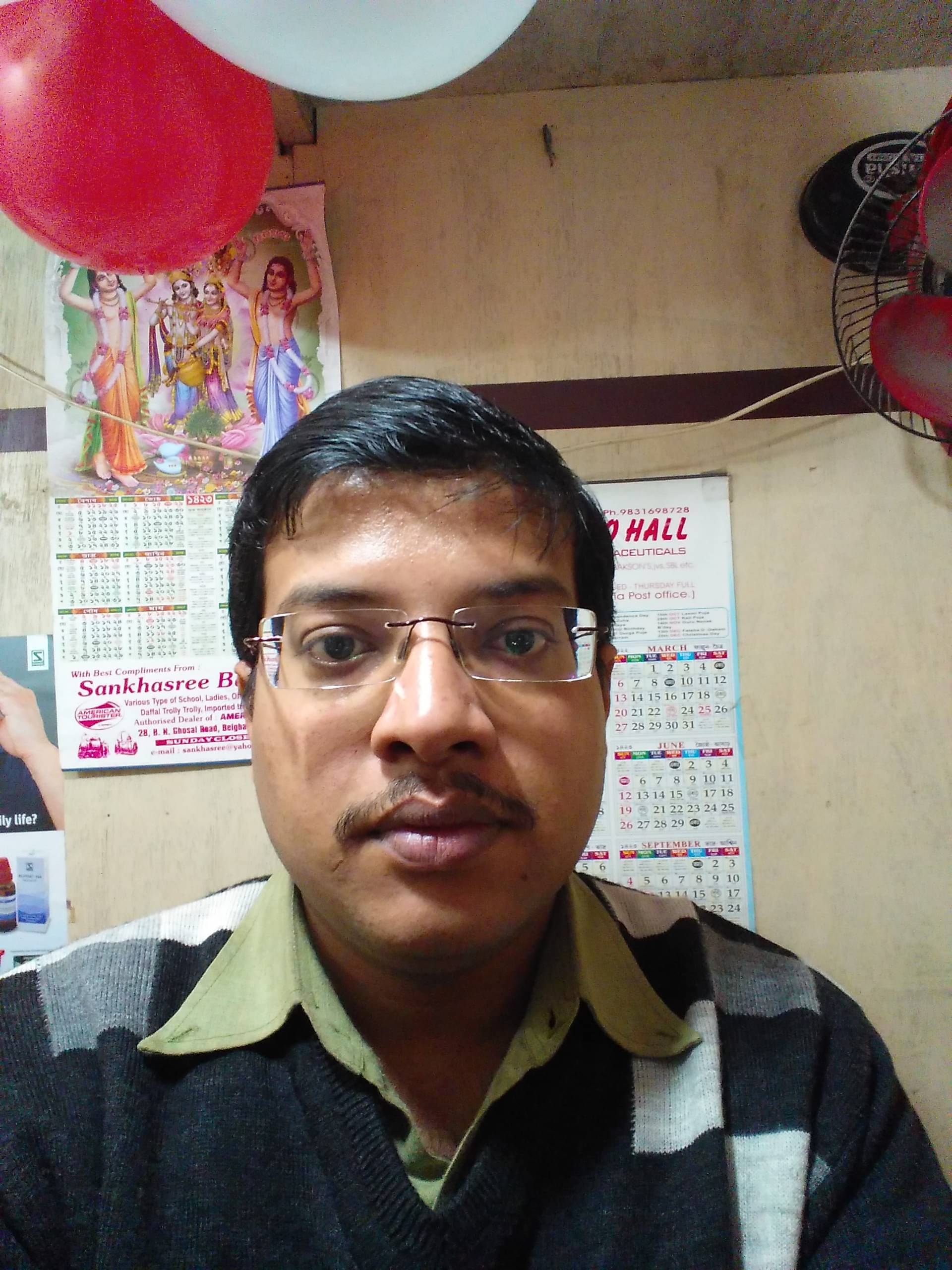 Book Appointment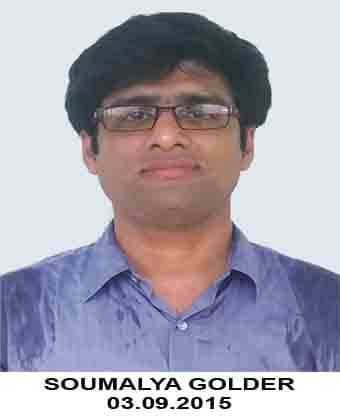 Dip. IACH (GREECE), BHMS, Att. Cert. of B.A.M.I (Kolkata), C.S.D (Mumbai), D.N.H.E, Post Graduate Diploma in Counselling (PGDC, 1st class, CU), P.G. Hom (LONDON), Att. Cert. of A.C.H (London)
Homeopath
Arogya Homoeo Hall (unit -3),
Book Appointment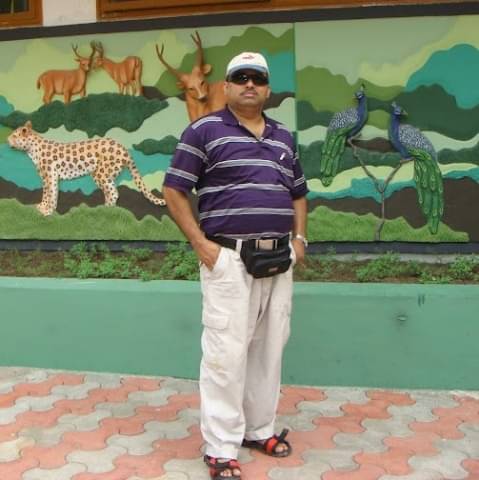 Book Appointment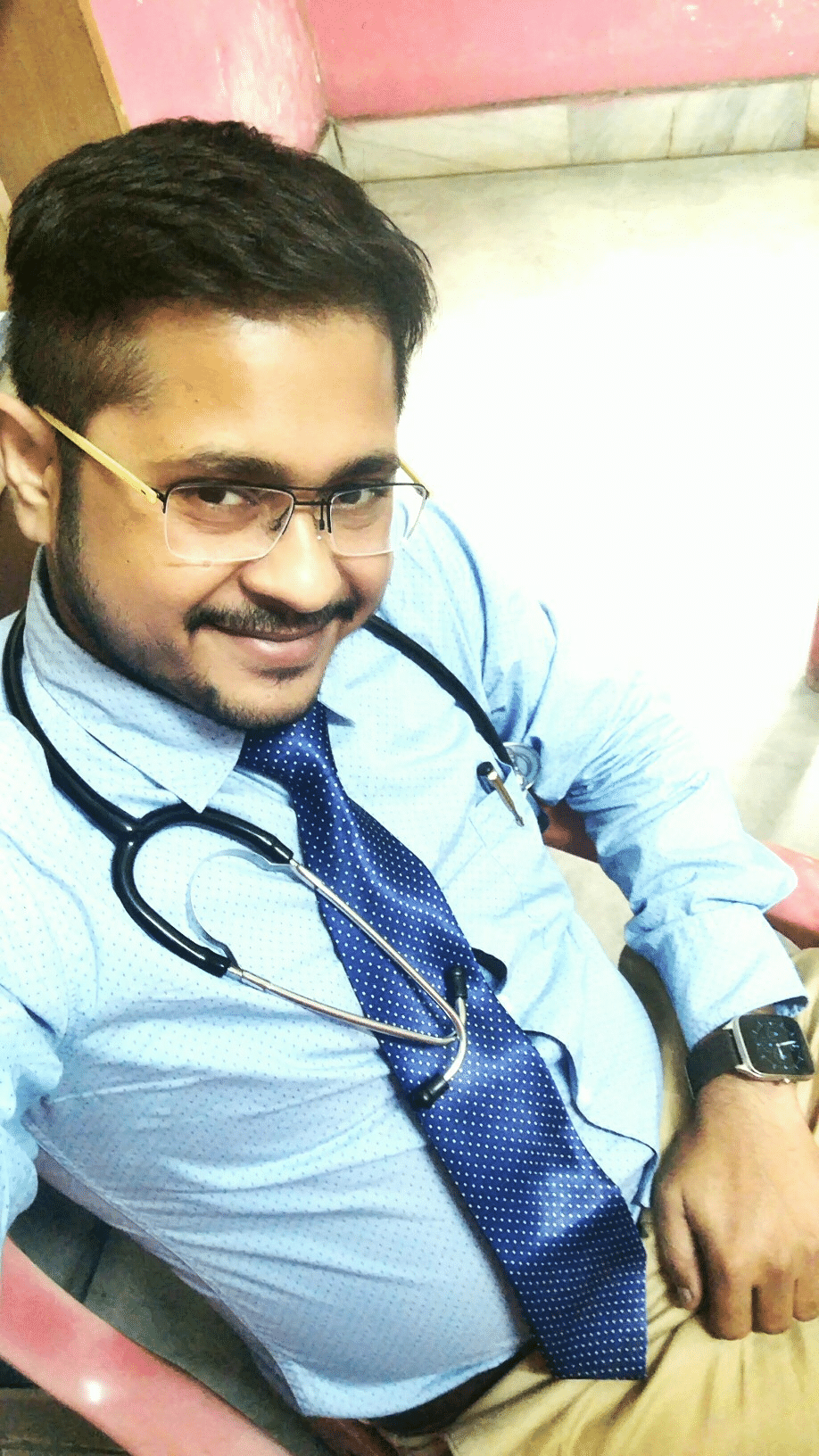 Book Appointment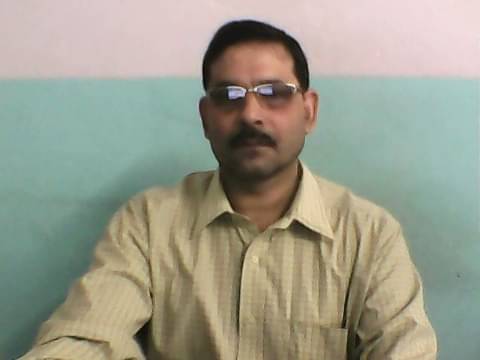 BHMS, PGD PPHC, BMCP, Training In USG
Homeopath
Book Appointment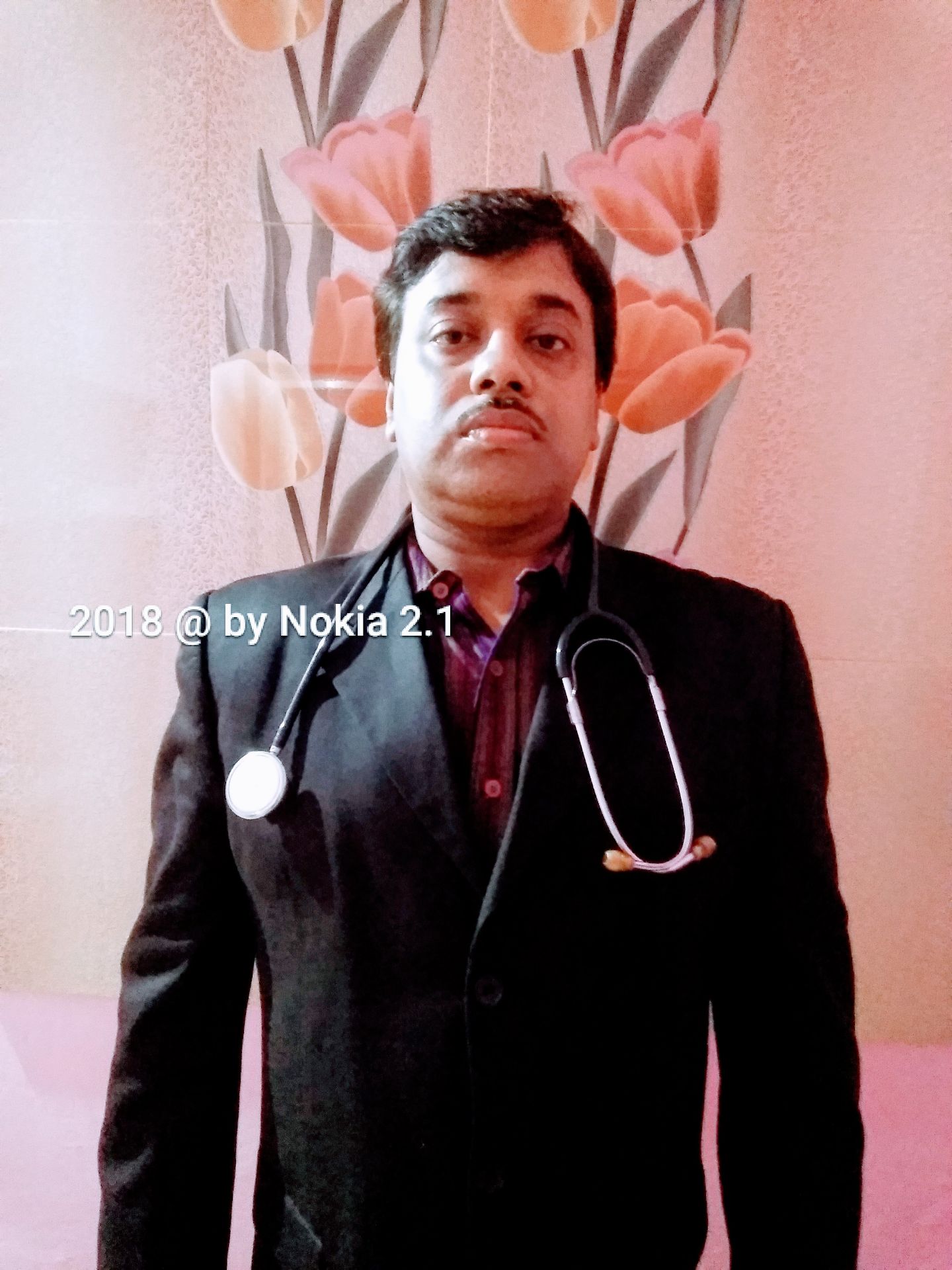 BHMS
Homeopath
Zenith Health Clinic Baguiati Branch,
Book Appointment