Personal Statement
My experience is coupled with genuine concern for my patients. All of my staff is dedicated to your comfort and prompt attention as well.
...more
My experience is coupled with genuine concern for my patients. All of my staff is dedicated to your comfort and prompt attention as well.
More about Dr. Jaydip Biswas
Dr. Jaydip Biswas is one of the best Oncologists in S P Mukherjee Road, Kolkata. He has helped numerous patients in his 38 years of experience as a Oncologist. He has completed MBBS, MS - General Surgery, FRCS . He is currently practising at Atulya Diagnostics & Polyclinic in S P Mukherjee Road, Kolkata. You can book an instant appointment online with Dr. Jaydip Biswas on Lybrate.com.

Lybrate.com has top trusted Oncologists from across India. You will find Oncologists with more than 37 years of experience on Lybrate.com. Find the best Oncologists online in Kolkata. View the profile of medical specialists and their reviews from other patients to make an informed decision.
Info
Education
MBBS - RG Kar Medical College Kolkata - 1981
MS - General Surgery - Calcutta University - 1986
FRCS - Royal College of Surgeons of Edinburgh (RCSE) U.K - 2014
Languages spoken
English
Hindi
Awards and Recognitions
IASO MID CON '95 & CME. Indian Association of Surgical Oncology & Association of Surgeons of India, W.B. State Chapter, Calcutta, September
Invited Delegate - Workshop On "Trainer's Trainee" On Palliative Care Including Pain Therapy" Sponsored By W.H.O. And Ministry of Health & Family Welfare Government of India Calcutta
Professional Memberships
Association of Surgeons of India (ASI)
Indian Medical Association (IMA)
Indian Association of Cancer Chemotherapists
Association of Radiation Oncologists of India (AROI)
Indian Society of Critical Care Medicine (ISCCM)
Location
Book Clinic Appointment with Dr. Jaydip Biswas

41-A, S.P. Mukherjee Road, Landmark : Near Chittaranjan Cancer Hospital, Bhawanipore, Hazra Crossing, Opp Jatin Das Park

,

Kolkata
Get Directions

Services
Submit Feedback
Submit a review for Dr. Jaydip Biswas
Your feedback matters!
Write a Review
Feed
We live in an age where every single individual, more or less, is exposed to the risk of cancer. It is probably an unfavorable lifestyle we lead that deprives us of good health. This might alarm many but considerable changes in lifestyle can help you realize cancer as a preventable disease. Cancer does not only make you undergo severe suffering but it also affects your friends and family. The pallor of misery spreads wider than you think.
Abstain from tobacco: Consuming raw tobacco or smoking tobacco can be equally detrimental to your health. Tobacco increases your chances of contracting the disease. As is known, passive smoking can also affect your health adversely. Tobacco can be the potential cause behind cancer of the mouth, throat, larynx, lungs, oral cavity and even the pancreas. It might harm your kidneys and cervix. It is upon you to quit tobacco at the earliest possible. One should also try and persuade friends and relatives to give up smoking.
Drink alcohol in moderation: Complete abstinence from alcohol might not be possible if you have already been ushered into your work- life. The society might require you to be an occasional drinker. It is important to drink in moderation. Crossing the limit can propel consequences as serious as cancer of the stomach, pancreas, liver and the heart.
A balanced and nutritious diet: Deciding on a plant- based diet or a Mediterranean diet can aid your fight against the risk of cancer. A Mediterranean diet will involve green leafy vegetables, lots of fresh fruits, whole grains, mixed nuts, legumes and also the use of extra- virgin olive oil. Fish can be a safe bet but red meat should be avoided. One must also try to avoid processed meat as they tend to make you prone to the risk of cancer.
Immunization: Hepatitis B and HPV or Human papilloma virus vaccines are extremely necessary to protect you against the sexually transmitted types of cancer.
Sun protection: Caring for your skin doesn't arise from vanity. Skin cancer is one of the most prevalent kinds of cancer; the chances of this disease can be restricted by remaining in shade especially during midday, by wearing covered clothes and by using a good sunscreen lotion repeatedly while outside.
Exercise diligently: Did you think it was okay to have weaker muscles and bulging layers of fat? If yes, you probably have grown numb to the inadequacies you face in result. Unchecked fat can lead to obesity which further complicates health conditions. Metabolic activity differs from person to person. Regular exercising can help regulate metabolism according to the needs of your body. Physical exercise protects you against the risk of breast and colon cancer. Moderate or vigorous physical activity for 150 to 75 minutes a week respectively can reduce the risk of cancer.
If you wish to discuss about any specific problem, you can consult a doctor and ask a free question.
2
people found this helpful
The fallopian tubes are a couple of thin tubes that act as a vehicle in transporting a woman's eggs (ova) from her ovaries (where they are housed) to her uterus (otherwise known as the 'womb') where they are either fertilized by the male sperm or disposed off during menstruation. Fallopian tube cancer, otherwise known as tubal cancer, forms in the fallopian tubes that connect the ovaries and the uterus.
It is hard to see a tumour or growth developing within a tube. This makes fallopian tube cancer hard to diagnose and complicated to manage as well.
If you do have fallopian tube cancer, it is vital to get a quick diagnosis as promptly as possible. This will help you to get effective treatment. However, diagnosing fallopian tube cancer can be challenging because of the following:
It is an uncommon kind of cancer.

The indications are vague and like those of different other conditions.

Discovering a tumour inside the Fallopian tube is troublesome.
In case you have symptoms that may point at fallopian tube cancer, your specialist will conduct a thorough physical examination and get some information about your lifestyle and your family history. A pelvic examination will be done to examine your uterus, ovaries, fallopian tubes and vagina. If a tumour is found, your specialist will do some more tests.
At least one of the accompanying tests might be utilised to see whether you have fallopian tube cancer and if it has spread. These tests additionally might be used to see whether the treatment is working. These diagnostic tests may include the following:
Ultrasound of the Pelvis: This test is helpful. However, in case that your specialist still suspects fallopian tube cancer, he or she will arrange a transvaginal ultrasound. During this test, a probe will be put into the vagina to deliver a photo of the inner organs. A transvaginal ultrasound is the best method for imaging the fallopian tubes.

CT or CAT (computed axial tomography) scan

MRI (magnetic resonance imaging) scan

Biopsy: A sample of cells is removed from the fallopian tube and examined closely, under a microscope. This is the best way to know for sure whether you have fallopian tube cancer. This will require surgery to extract the sample cells.

CA125 test: This blood test checks the levels of CA125, a known tumour marker for gynecologic cancers. An abnormal state of CA125 may mean you need to have more tests. However, it does not necessarily mean you have fallopian tube cancer. Serum levels of a marker called CA-125 can be unusually high in patients with gynecologic infections in cancer and non-cancer sorts, that is, pelvic inflammatory infection, endometriosis and early pregnancy. CA-125 can be non-specific and might be elevated because of numerous issues that are not cancer related.
3184
people found this helpful
Testicular cancer is mostly witnessed among young adults in the age range of 24–35. It results from the growth of abnormal cells in the testes. It is not the most common type of cancer found in the body, but can pose a serious threat to an individual if not treated early. The cure rate is one of the highest among all kinds of cancer found in the body. This being said, the rate of cure is totally dependent on the stage of detection.
Risk Factors for Testicular Cancer
The historical trend of testicular cancer suggests that white men are prone to this type of cancer than their African, Asian and Latino counterparts. A person with a family history of testicular cancer of HIV is at higher risk of getting this disease. Some other risk factors include Klinefelter's syndrome and cryptorchidism.
Protection from Testicular Cancer
There is no hard and fast rule of protection. It is suggested that the testicles get evaluated while routine medical check-up. A person with a family history of testicular cancer should opt for a periodic checkup after every three months. In case a patient has already recovered from testicular cancer, routine medical tests are a must to ensure non-recurrence.
Symptoms of Testicular Cancer
The common symptom is a swelling in the testicle. It feels like a thickening of the testicle and is mostly painless. Minor discomfort in the swelling region is often reported. Some other symptoms include back pain, ache in the scrotum and groin, change in the size of the testicle, bloating of the lower abdomen and heavy sensation of the scrotum. There is a rare form of this cancer, which produces a female hormone called estrogen in a man's body. This disease results in a lack of sexual desire, lump in the affected area, etc. Even less serious testicular cancer might show these symptoms. An oncologist should be immediately consulted if one or more of these symptoms surfaces.
What are the treatment options?
Testicular cancer is mostly cured with the help of a surgery. A follow-up radiation and chemotherapy is suggested by doctors to destroy the surrounding cells. It is done to ensure that the cancer cells do not spread easily and the chance of recurrence is minimal. The rate of cure depends on early detection.

Does testicular cancer affect sexuality?
In most of the cases, testicular cancer is detected in one testicle. If this is the case, the other testicle produces all the hormones needed for sexual drive. It also does not affect sex drive, beard and muscularity. There is also a large section of patients who reported of a difficult sexual life after the surgery. There can be some discomfort in the scrotum as well.
In case you have a concern or query you can always consult an expert & get answers to your questions!
3009
people found this helpful
Oral cancer is the uncontrollable growth of cells called tumors that invade and damage the tissues surrounding it is in or around the mouth. Oral cancer, like all other types of cancer, is life threatening if not diagnosed and treated in the early stages. There are eight types of oral cancer namely cancer in the throat, sinuses, hard and soft palate, floor of the mouth, gums, cheeks, tongue and lips. Dentists are usually the first ones to notice and detect the signs and symptoms of oral cancer. This condition is also known as oral cavity cancer. The risk factors and symptoms of oral cancer are mentioned below.
Symptoms:
The symptoms of oral cancer, especially in the first stages, seem non-threatening and similar to common oral problems. However, visiting the doctor is mandatory to rule out cancer as an option. If you suffer from one or more of the following symptoms, visit your dentist immediately.
Thickenings and swellings, lumps or bumps, crusts, eroded areas or rough spots on the lips, gums or surrounding regions inside or around the mouth.
Bleeding in the mouth that is unexplainable.
Persistent sores near and around the mouth or throat that bleed easily and may take more than two weeks to heal.
Unexplained numbness or pain and tenderness in the mouth, throat or face.
Development of patches, which are usually speckled, red or white in the mouth.
Sudden weight loss.
Excruciating pain in your ear.
Difficulty in swallowing.
Lumps in your neck.
Stiffness or pain in your jaw.
Pain in your tongue.
Dentures that fit poorly.
Risk factor:
Men above 50 years of age face the greatest risk of developing oral cancer. Women are at a much lower risk of developing oral cancer than men. The following factors increase your risk of developing oral cancer:
Smoking cigarettes, cigars or pipes
Snuff, dips or chewing tobacco
Excessive consumption of alcohol
History of oral or other types of cancer in the family
Chronic sun exposure, especially facial exposure
Sexually transmitted virus such as HPV
Diagnosed of oral cancer previously
In case you have a concern or query you can always consult an expert & get answers to your questions!
3002
people found this helpful
Radiotherapy is a kind of treatment that kills the cancer cells by using high-energy beams. Specialists use radiotherapy to treat a wide range of lung cancer. For early stage lung cancer, the radiotherapy may get rid of the cancer totally.
For the small cell lung cancer you may have radiotherapy only. Then again you may have it with another treatment, for example, chemotherapy or surgery.
For small cell lung cancer, radiotherapy is used with or after chemotherapy. Chemotherapy makes the tumor in the lung shrink. You may have radiotherapy to your cerebrum, which tackles any cancer cells that may have spread to the brain. This is called prophylactic cranial illumination (PCI).
In case of advanced lung cancer, the treatment contracts the tumor and controls it for a while. It additionally decreases symptoms like shortness of breath.
The types of radiotherapy used for the lungs include:
Outer radiotherapy: This kind of radiotherapy comes from a machine and is administered to the body through an external source. It depends on the kind of cancer and the progression of the same.
You may have three radiotherapy sittings every day for around 12 days. This sort of radiotherapy is known as CHART – ceaseless hyperfractionated quickened radiotherapy. A few people with small cell lung cancer may have treatment twice a day.
If you are getting radiotherapy to control the side effects of lung cancer, you may have a single treatment or day by day medications for up to 3 weeks.
Inner radiotherapy: This is called brachytherapy or endobronchial treatment. This will be administered during a bronchoscopy. The radiation is given through a thin tube that the specialist puts inside your aviation route for a few of minutes.
Specialists use this sort of treatment to shrink a tumor that is blocking or pushing your breathing track and making breathing troublesome for you.
These are some of the procedures that take place while you are having lung cancer radiotherapy:
Radiotherapy machines are enormous. The machines are fixed in one position or are sometimes ready to go around your body to give treatment from various angles.
Prior to your first treatment, your radiographers will clarify what you will hear and see. The treatment rooms normally have docks for you to connect to music players. So you can listen to your own choice of music.
You cannot feel radiotherapy when you really have the treatment. It takes anything from one second to a few minutes. It is essential to lie similarly situated every time, so the radiographers may take a short time to get you prepared.
Once you are in the right position, the staff will allow you to sit in the space for a couple of minutes. They watch you constantly on a closed circuit TV screen. They may request that you hold your breath or take shallow breaths during the treatment.
In case you have a concern or query you can always consult an expert & get answers to your questions!
2874
people found this helpful
The lower part of the digestive system is known as the large intestine (colon), and colon cancer is the name given to the type of cancer that affects it. The rectal cancer is the cancer that affects the last few inches of the colon. Collectively they are known as colorectal cancers. In most of the cases, small, noncancerous (benign) clumps of cells called adenomatous polyps are formed in the intestine. They are not harmful on their own, but over a period, they enlarge to become colon cancers. Let us have a look at the early symptoms.

Polyps and the symptoms
Polyps are very small and do not display symptoms on their own. Doctors advise regular screening test to find polyps and destroy them before they can aggravate to colon cancer. In most of the cases, the symptoms start to appear only in the advanced levels. These include:
Changes in the bowel movement: There can be severe diarrhea or constipation. There can also be changes in the consistency of the stool.
Blood clots in the stool: There can be a persistent bleeding when passing out the stools. In some cases, there can be a general discomfort and pain while passing the stool.
Severe abdominal discomforts: Abdominal cramps and gas can be a regular occurrence. They would not respond to any digestive medications.
Weakness or fatigue: The body tends to get weak and fatigued easily. Even performing essential activities can be a daunting task.
Unexplained weight loss: Even after a proper diet, the body tends to lose weight. Weight loss can be categorized as one of the advanced stages of the disease.
The symptoms vary drastically depending on the size of cancer and the location in the large intestine. It is advisable to consult an oncologist if the symptoms mentioned above persist and it is also mandatory to have regularized screening after the age of 50.

Risk Factors
There are also certain important factors that have to be looked that may increase the risk of colon cancer. These include:
Old age: It usually affects people more than the age of 50. Chances of it occurring in young people are very minimal.
Inflammation of the intestine: Chronic inflammatory diseases of the intestine such as ulcerative colitis and Crohn's disease can increase the risk of colon cancer.
Genetics: Chances are that the genes could be passed on through the generation and family; thereby enhancing the likelihood of colorectal cancer.
Diet: Fatty foods and foods that are low in fiber content can be one of the causes of colon cancer. People who are overweight and obese also increase their risk drastically.
Smoking and alcohol: Smoking and drinking in excess levels increase the chances of getting colon cancer.
In case you have a concern or query you can always consult an expert & get answers to your questions!
2937
people found this helpful
Most commonly occurring in children aged 5 or younger, Neuroblastoma is a type of cancer developing from immature nerve cells most often found in and around the adrenal glands. However, it is not limited and can develop in several other areas of the body, like the chest, neck, spine and different areas of the abdomen where nerve cells can be found in clusters.
Symptoms:
Depending upon the area of the body affected, signs and symptoms may include:
1. Neuroblastoma in the abdomen:
Diarrhea, constipation or other changes in bowel movements
A lump of mass under the skin which is anything but tender
2. Neuroblastoma in the chest:
Visible changes in the eyes, such as drooping eyelids or unequal pupil size
3. There are other signs and symptoms caused by neuroblastoma. These may include:
Lumps of tissue found under the skin
Bruise-like dark circles visible around the eyes
Proptosis (a condition in which eyeballs seem to protrude from the sockets)
Bone pain
Unexplained weight loss
Causes: Neuroblastoma typically originates in neuroblasts. These are immature nerve cells formed by the fetus as part of the development process. Eventually, neuroblasts convert into fibres and nerve cells which then make up the constituents of the adrenal gland. Normally, they either mature or gradually disappear. Others, which neither mature nor disappear, form tumors.
Complications:
A number of problems may result out of neuroblastoma, including:
Metastasis or spread of the cancerous cells
Spinal cord compression
Paraneoplastic symptoms, such as rapid eye movement or difficulty with eye coordination
Abdominal swelling
Diarrhea
Treatment:
Depending on the child's age, the stage of the cancer, or the types of cells involved, the treatment plan varies accordingly:
Surgery - However, this depends on the size and location of the tumor. Tumors growing near vital organs are too risky to remove
Chemotherapy - involves the use of chemotherapy drugs
Radiation therapy - involves high energy beams, like X-rays
Stem cell transplant or autologous stem cell transplant in case of high-risk neuroblastoma
Immunotherapy - involves drugs which stimulate the immune system to destroy cancerous cells
In case you have a concern or query you can always consult an expert & get answers to your questions!
2759
people found this helpful
We have more than 200 bones in our body and each of them is susceptible to bone cancer. However, long bones in the arms and legs are most susceptible to this condition. Bone cancer can be primary or secondary. Primary bone cancer involves uncontrolled and abnormal cell division within the bones while secondary bone cancer refers to cancer that originated somewhere else in the body and later spread to the bones. While children and adults are equally at risk for primary bone cancer, adults and elderly people are more susceptible to secondary bone cancer. If diagnosed early enough, bone cancer can be treated and even cured with surgery, chemotherapy or radiation.
Hence it is essential to recognize the signs and symptoms of bone cancer. Here's what you should look out for.
Pain in Bones: Pain is one the primary symptoms of bone cancer. As the tumour grows larger, this pain can become more intense. In its early stages, the pain may be experienced as a dull ache inside the bone or the affected part of the body. It may also increase or decrease according to your activity level or may be experienced only at night. However, not all bone pains signify 'cancer' as this is also a symptom associated with osteoporosis.
Swelling: In some cases, the abnormal growth of bone cells can result in the formation of a lump of mass that may be felt through the skin. In other cases, the affected area may also show signs of swelling.
Breaking of the Bone: Cancer can weaken the bones and make them more brittle. This may make the bones more susceptible to fractures. A bone breaking in an area that has been painful or sore for a long period of time may be a sign of cancer. This is known as a pathologic fracture.
Reduced Flexibility: If the tumour is located near a joint, it may affect the range of movements possible and make simple actions uncomfortable. For example, a tumour around the knee may make walking and climbing stairs a painful exercise.
Other symptoms to look out for are sudden and drastic weight loss, tiredness, excessive sweating at night, fever and difficulty breathing in case cancer has spread to other organs. Since many of these symptoms are common to other medical disorders, you should conduct a doctor immediately if you notice any of them. A physical examination and a couple of tests along with a biopsy will be required to confirm a diagnosis of bone cancer.
In case you have a concern or query you can always consult an expert & get answers to your questions!
2805
people found this helpful
Ovarian cancer is referred to as the cancer of the ovaries. The ovaries are a component of the female reproductive system. There are two ovaries located on either side of the uterus in a woman's body. Ovaries which are the organs responsible for producing egg cells also produce the hormones estrogen and progesterone. Ovarian cancer is a type of cancer which often goes undetected until it has spread all the way to the pelvis and the abdomen. However, it is also very difficult to treat the condition in its later stages which is why diagnosing ovarian cancer quickly is quintessential. Here is everything you need to know about ovarian cancer;
Symptoms:
No symptoms at first: Usually, in its early stages ovarian cancer does not cause any symptoms.
Abnormal bloating: Bloating is when your abdomen swells due to excess fluid or gas inside. Abnormal bloating is more frequently associated with irritable bowel syndrome or even constipation is a common symptom of ovarian cancer.
Feeling full quickly: This is also an associated symptom which has often been mistaken for constipation or irritable bowel syndrome.
Weight loss: This is one of the more common signs of ovarian cancer.
Discomfort in the pelvis area: This symptom occurs towards the later stages of ovarian cancer after it has already spread.
Constipation: Constipation is a symptom of ovarian cancer as well.
Frequent urination: This is yet another symptom which is a sign of ovarian cancer.
The symptoms of ovarian cancer are often mistaken with that of irritable bowel syndrome and constipation.
Causes: As with other forms of cancer, it is still very unclear what exactly causes ovarian cancer.
Treatment:
Surgery: Surgery most commonly involves removing large parts of the female reproductive system which includes the ovaries, the fallopian tubes, the uterus as well as the lymph nodes. The surgeon will also try and remove as many cancer cells as possible from the abdomen and pelvic areas.
Chemotherapy: Chemotherapy is usually done after surgery. It is usually performed so that the rest of the cancer cells are killed off. Chemotherapy drugs can be injected directly into the vein, abdominal cavity or sometimes even both.
In case you have a concern or query you can always consult an expert & get answers to your questions!
2642
people found this helpful
Near By Doctors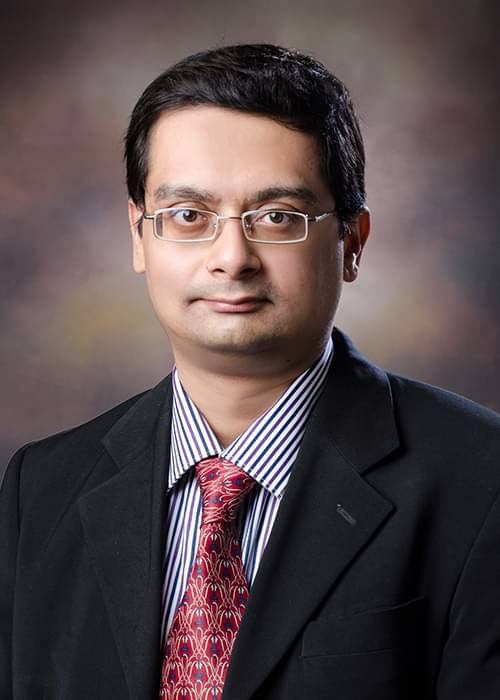 MBBS, Post Graduate Diploma In Medicine, Fellowship In Medical Oncology
Oncologist
Book Appointment