Personal Statement
I'm a caring, skilled professional, dedicated to simplifying what is often a very complicated and confusing area of health care.
...more
I'm a caring, skilled professional, dedicated to simplifying what is often a very complicated and confusing area of health care.
More about Dr. Deba Pratap Sirkar
Dr. Deba Pratap Sirkar is an experienced Radiologist in Ballygunge, Kolkata. You can visit her at Dr. Sirkar's clinic in Ballygunge, Kolkata. Book an appointment online with Dr. Deba Pratap Sirkar and consult privately on Lybrate.com.

Lybrate.com has top trusted Radiologists from across India. You will find Radiologists with more than 33 years of experience on Lybrate.com. You can find Radiologists online in Kolkata and from across India. View the profile of medical specialists and their reviews from other patients to make an informed decision.
Info
Languages spoken
English
Hindi
Location
Book Clinic Appointment with Dr. Deba Pratap Sirkar
Services
Submit Feedback
Submit a review for Dr. Deba Pratap Sirkar
Your feedback matters!
Write a Review
Feed
Nothing posted by this doctor yet. Here are some posts by similar doctors.
Shared 8 months ago • Featured Tip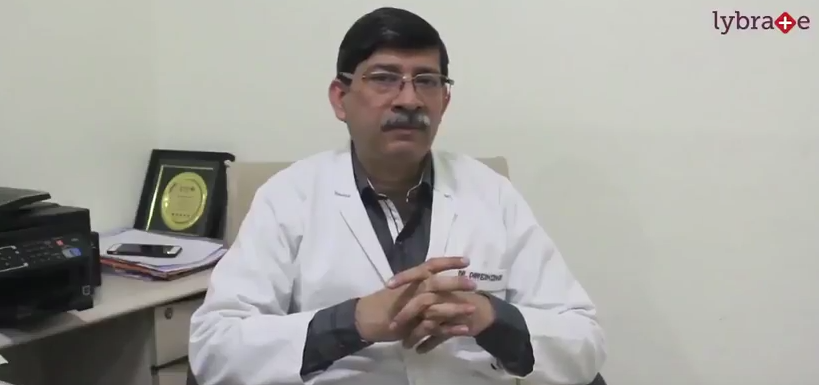 Good morning, I am Dr Dinesh Singh I am director predation oncology at Max hospital, Vaishali and today I will be talking about the most common cancer of women in India, it is breast cancer and there is no age bar. We have seen patients as young as 17 to 18 years and as old as 80 to 90 years. So every woman is at risk of getting the breast cancer, now which are the ladies which are more prone to get breast cancer when those ladies who do not have the breastfed their child, those who are very obese or those who have history of a breast cancer in their first relative like in the father, mausi, sister they are at higher risk, but then any population is at risk of developing cancer. What we need to understand is that we should be aware about our body and we should do a self breast examination every month, so that we know the change which happens in our breast over a period of time and once you notice that there is a lump in the breast, usually, pain is not initial symptom of Cancer any cancer in the body and whenever you notice that there is a lump in the breast then it has to be further investigated. The age is less than 40 years we go for an ultrasound of the breast which is more than 40 years we go for mammography of the breast. And then further investigation like a biopsy of the lump and if it is found cancerous, then we do for the test to see whether it is spread to another part of the body or not. Well, that tells us about the stage the breast cancer is and then depending upon the stage the treatment is decided. That let us say that we diagnose breast cancer at a very early stage that means it is less than 3 to 4 cm and at that time we do not need to remove the entire breast of the person to cure the person, we can remove only a portion the cancerous portion plus a little bit of arching around the tumor and in the axilla we have to do surgery to get out the nodes. For that now it is a sentinel node biopsy is done what happens in that is that we identify the draining lymph nodes we take them no we study them then and there when the patient is still under anaesthesia and if they are not cancerous then we do not take out the further lymph nodes of the axilla, if they are cancerous then we take them out. After that then the further treatments depends upon the final histopathology report of the tumor, if the tumor is very small If in case very sensitive to hormones these patients don't need any chemotherapy, radiotherapy becomes a part of the every breast conservation surgery and if that tumor is larger or it is not sensitive to hormones then we have to give chemotherapy. In chemotherapy now very latest medicines are available there are called targeted therapy and the cure rates have become very high. All the cancers especially breast cancer the side effects are very minimal, we have all the medicines which can take care of the vomiting, the infection and other side effects which are happening along with the chemotherapy. And regarding radiotherapy, the latest technology is targeted radiation or image-guided radiation along with other things we are able to do a very pinpoint radiation to the area where it should go. So that it saves the underline normal structures from getting exposed to radiations the cure rates become very high and the side effects are very low. So I will say that all the girls and all the ladies they should do a self-examination try to be familiar with their normal body oncology, diagnose cancer early to treat it properly and be the cure of cancer. Thank you.
3069
people found this helpful
Shared 1 year ago • Featured Tip

You know that feeling after a long day when your feet are so sore or swollen that you can't bear the thought of standing on them for any longer? once you take off your shoes and sit down, or even soak them in a warm bath, it's still an unpleasant experience. Luckily, I've collected 10 natural remedies for such an occasion and I want to share them with you.

Important: regular swelling vs potential health risks
When experiencing swelling in the feet and legs, apply pressure to the area with a finger. If the dimple created by the finger remains for more than a couple of seconds, it may indicate oedema, which can be the result of heart, liver, or kidney problems. When this occurs, see a doctor at the first possible opportunity.
If you experience swelling in one leg but not the other, you should also see a doctor as this may be an indication of deep venous thrombosis (a blood clot blocking the blood vessels).
If the swelling is accompanied by shortness of breath, fever, bluish skin, and chest pains, get immediate medical attention.

10 natural remedies:
1. Soak your feet in epsom salts
Pour 250g of epsom salt into a hot bath, and take a nice long soak. You can also add essential oils to the mix for enhanced relaxation. Your feet will thank you, your body will thank you, and you'll emerge from that bath a happier person.
2. Massage the area
Massaging the painful area increases blood flow and moves the fluids that accumulate and cause the swelling. If you want to indulge, get someone to massage your feet for you, preferably with hot essential oils.
3. Stop smoking
If you smoke tobacco (cigarettes, cigars, etc.), you should know that one of the many negative effects of nicotine is constriction of blood vessels, which can lead to sore feet.
4. Stay hydrated
When the caffeine and sodium we consume accumulate in the body, they can cause swelling and pain in the limbs. The best way to dilute them and flush them out is by drinking water. If you want to maximize the efficiency of hydration, squeeze a lemon or lime into the glass of water for a boost of vitamins and antioxidants.

While we need salt for our body to function well, when we overdo it, it can have adverse effects. Reduce the amount of salt you consume every day, and consider cutting down on caffeine as well.
6. Elevate the legs
If you're suffering from chronically sore legs/feet, try keep your legs elevated for 30 minutes, three times a day. You will notice a difference within a couple of days. Also, when you're in bed, use a couple of pillows to prop up your feet. Elevating the legs helps to drain the excess fluids that causes the swelling and pain.
7. Avoid sitting for prolonged periods
Whether you're flying, taking the bus, or just sitting in an office all day, keeping your legs stationary can lead to pain and swelling. If you know you're going to sit for a long period of time, make sure to stand up, stretch, and walk around every 20 minutes or so.
8. Use compression socks when traveling
If you're going to fly overseas, another excellent solution is to use compression socks. These socks apply pressure to your feet, preventing fluid from building up – the main cause of swelling and pain in the feet.
9. Exercise
Exercise will help boost your cardiovascular system, which in turn will reduce the possibility of swelling in the limbs. Exercise increases blood-flow in the body and reduces weight.
10. Take magnesium supplements
Magnesium is essential for our body's function. That said, many people suffer from a magnesium deficiency. By adding magnesium to your system, you will improve your overall health, reduce
hangover
symptoms and suffer less pain in your extremities
3
people found this helpful
Shared 1 year ago • Featured Tip

M.Sc. in Dietetics and Food Service Management , Post Graduate Diploma In Computer Application, P.G.Diploma in Clinical Nutrition & Dietetics , B.Sc.Clinical Nutrition & Dietetics
Dietitian/Nutritionist, Mumbai
Post kidney transplant, most people have a low immunity due to the powerful medications that are prescribed to avoid rejection of the organ. These medications tend to make the patients more prone to infections and hence, following strict dietary guidelines is necessary to avoid any complication. Also, as most people suffering from kidney failure are diabetic, hypertensive or suffer from heart disease, dietary control is mandatory. Moreover, the use of immunosuppressive drugs can increase your risk of diabetes, hypertension or heart disease.
After a kidney transplant, the body requires more proteins to aid in the healing process and improve immunity. This is the reason, why consuming proteins should not be limited. Also, patients who were previously on dialysis had a lower protein intake, post kidney transplant, the consumption of proteins is recommended to be increased. Here are 6 protein sources for vegetarians.

#2: do not eat raw fruits
Intake of raw fruits is not advised as there is a high risk of infection due to raw food. However, you can eat fruits in stewed form as cooking lowers the active bacterial load, thereby lowering your risk of infection.

#3: include curd in your diet
Curd contains good quality protein, which is required for healing post-transplant, hence, curd should be eaten. As far as sour foods like lime and tamarind are concerned, eating them is also okay. But avoid eating grapes as they are known to interact with immune suppressive drugs and hinder healing of the kidney. Also read about 11 diet do's and don'ts for people with kidney problems.

#4: you need not avoid fruits/ vegetables with seeds
Foods with seeds like tomato, brinjal, ladies finger, guava, watermelon, etc are considered harmless and can be taken after transplant, provided other biochemical parameters like electrolytes and cholesterol are within normal range. Also, ensure that the level of potassium in the blood is within control. However, if you are suffering from kidney stones, it is better to avoid these foods.
#5: you might need to take protein supplements
People who undergo kidney transplants are recommended protein supplements during the initial stage, however, it varies from person to person. In most cases, post kidney transplant, patients recover their appetite, hence there's no need for any supplements. However, if the patient feels that his protein intake is not optimal, he can continue taking supplements post-transplant, but only after consulting a nephrologist.
Unlike the common misconception that kidney transplant recipients can eat everything after a transplant, you need to follow a disciplined dietary routine with numerous restrictions, depending upon your overall recovery and health. You can start eating out after three to six months of kidney transplantation, as it is the average time taken for the immuno-suppression to be stable and be at a low level. However, raw food, salads, fruits and foods kept open should be strictly avoided, even in general.
2
people found this helpful
Shared 1 year ago • Featured Tip

DNB (Obstetrics and Gynecology), MD - Obstetrtics & Gynaecology, MBBS
The uterus is a very important organ within the human reproductive system as this is the chamber where an embryo grows into a baby. Due to a multitude of factors, the incidence of uterine cancer has been on the rise. Let's look at some of its symptoms.
Symptoms of uterine cancer
When cells within the uterus grow abnormally and turn malignant, it may be termed as uterine cancer. This may be in the form of a fibroid or tumor or be part of the uterine tissue itself. It may be caused due to a multitude of factors such as late menopause, radiation exposure, estrogen treatments and many others. Some of the common symptoms for uterine cancer could be:
a. Pain in the abdomen, lower back and especially the pelvic area.
b. Pain during urination,
c. Weight loss without any apparent reason
d. Vaginal bleeding with or without discharge
e. Pain during sex
Stages of uterine cancer:
Before we understand the stages of uterine cancer you need to know how doctors diagnose the various stages. This is done by the three following steps in the TNM method:
Tumor - Doctors try and search for tumors and locate them within the uterus, estimate its size and whether it is malignant or not.
Node - If the tumor is malignant, then doctors try to find out whether the tumor has reached the lymph nodes or not.
Metastasis - Doctors look for Metastasis which is whether the cancer has spread to other organs within the body and to what extent.
Stages of cancer - Cancer is primarily grouped in five stages from 0 to V according to the T, N and M stages mentioned below.
Stage 0 - This is a very early stage of cancer where the cells have malignant growth but are still small in number and haven't spread anywhere.
Stage I - If the cancer has developed a little but is restricted within the uterus, it is considered as stage one. This is also further divided into Stage 1A and 1B.
Stage II - When the cancer has started spreading but only to some parts of the cervix from the uterus, it is diagnosed as stage 2 uterine cancer.
Stage III - Categorized into Stage IIIA, Stage IIIB, Stage IIIC1 and Stage IIIC2, it is primarily where the cancer has spread to other organs but it is only limited to the pelvic area.
Stage IV A - When the cancer has gone beyond the pelvic area and also spread to the rectum and balder area.
Stage IV B - This is where the cancer has metastasized in the groin area or gone to other organs within the body as well.
In case you have a concern or query you can always consult an expert & get answers to your questions!
2749
people found this helpful
Shared 1 year ago • Featured Tip

Any kind of bleeding from the uterus, which is not normal, can be termed as abnormal uterine bleeding. This refers to bleeding between periods or before periods, bleeding after having sex, spotting, abnormally heavy bleeding or bleeding after attaining menopause. If you are suffering from any of these issues, you need to consult with the doctor.
Diagnosis
It is very important to diagnose abnormal uterine bleeding. There are several examinations and tests that have to be carried out, depending on age. For irregular spotting, a pregnancy test can be undertaken in case you think you could be pregnant. If your uterine bleeding is very heavy, a test has to be performed to check blood count. This is done to observe whether you have anemia. An ultrasound test of the pelvic region will also be advised by your doctor to know the cause of the bleeding. Several hormonal tests and thyroid function tests are required as well.
Other diagnostic tests include:
Sonohysterography: When fluid is placed within the uterus and ultrasound images of the uterus are taken. An image of the pelvic organs is obtained.
Hysteroscopy: It can be carried out when a device is inserted via the vagina and enables the doctor to examine the uterus internally.
Magnetic resonance imaging: This is also used to get images of the organs.
Endometrial biopsy: It involves insertion of a catheter to take out a tissue which is microscopically observed.
Treatment
There are different types of treatment for abnormal uterine bleeding depending upon factors such as the cause of bleeding and the age of the patient.
Medications: Several medicines are used to treat abnormal uterine bleeding. Sometimes hormonal medicines are used. Birth control pills are also used to improve the regularity of periods. Hormonal infections, vaginal creams and an IUD device releasing hormone can be used. Non steroidal anti-inflammatory drugs are also used to control bleeding. Several antibiotics may also be prescribed.
Surgery: In some cases of abnormal uterine bleeding, a woman has to undergo a surgery for the removal of growth such as polyps and fibroids, which results in bleeding. While some fibroids can be removed via hysteroscopy, others require different techniques for treatment.
Endometrial ablation: It can be undertaken to control bleeding. This mode of treatment aims at reducing the bleeding permanently. In case all treatment methods fail, hysterectomy has to be carried out. This is a serious surgery and after it is performed, a woman does not have periods anymore and will not be able to conceive a child.
Abnormal uterine bleeding is a serious health condition, which may lead to severe complications. Immediate diagnosis and appropriate treatment methods should be undertaken in case of any abnormal uterine bleeding.
2639
people found this helpful
Shared 1 year ago • Featured Tip

MBBS, MD - Obstetrtics & Gynaecology
Breast cancer is a form of cancer which develops from the breast tissue. Breast cancer is indicated by signs such as a lump in the breast, changes in breast shape, fluid flowing from the nipple, dimpling of skin, or the development of red scaly patches. Breast cancer is a fatal form of cancer in women and immediate diagnosis is required on observing the symptoms.
Diagnosis of breast cancer
Other than the regular breast screening, the diagnosis of breast cancer involves the following steps and methods:
Seeing your general practitioner (GP): It is very important to visit your GP soon after noticing the symptoms of breast cancer. Your GP will examine you properly and in case your symptoms need more assessment, he/she will refer you to a breast cancer clinic.
Mammogram and breast ultrasound: You will be required to have a mammogram, as recommended by a specialist breast unit. This is an X-ray of the breasts. An ultrasound scan may also be required. Breast ultrasound should be undertaken only if you are less than 35 years of age. This is because, young women have denser breasts and a mammogram is not as effective as ultrasound in the diagnosis of breast cancer. In ultrasound, high frequency sound waves are used for obtaining an image of your breasts. It is observed to notice any abnormality or lumps. A breast ultrasound is also important for determining whether a lump is solid or contains liquid.
Biopsy: In this diagnosis process, a sample of the tissue cells is taken from the breasts and tested under a microscope to find out if it is cancerous. A scan and needle test for the lymph nodes present in your armpit is also done to check whether they have also been affected. A biopsy is undertaken in several ways, depending upon the condition and severity. A needle aspiration biopsy is used for testing a sample of your breast cells without the removal of the tissues. This is the most common form of biopsy and it is also used for draining a small fluid-filled lump or benign cyst. During the process, you will be given a local anesthetic. Usually, a needle biopsy is carried out guided by an X-ray, ultrasound and an MRI scan as well. This helps in distinguishing it from non-invasive changes such as ductal carcinoma in situ.
Another form of biopsy used for the diagnosis of breast cancer is called vacuum assisted biopsy or mammotome biopsy. In this process, a needle gets attached to a suction tube, which helps in obtaining the sample and for clearing the bleeding. If you wish to discuss about any specific problem, you can consult a general-surgeon.
3010
people found this helpful
Asked for male, 37 years old from Delhi

Fellowship In Arthroplasty and Arthroscopy, MS Orthopaedics, MBBS
Regular exercises and maintaining good posture whie sitting is the key to avoid most of the back pain problems. Please do take frequent breaks every hr and strech your muscles and do not sit for long.
View All Feed