Personal Statement
I'm a caring, skilled professional, dedicated to simplifying what is often a very complicated and confusing area of health care.
...more
I'm a caring, skilled professional, dedicated to simplifying what is often a very complicated and confusing area of health care.
More about Dr. B. Deb
Dr. B. Deb is an experienced Neurosurgeon in Camac Street, Kolkata. He is currently practising at Atdco Limited in Camac Street, Kolkata. Book an appointment online with Dr. B. Deb and consult privately on Lybrate.com.

Lybrate.com has top trusted Neurosurgeons from across India. You will find Neurosurgeons with more than 26 years of experience on Lybrate.com. You can find Neurosurgeons online in Kolkata and from across India. View the profile of medical specialists and their reviews from other patients to make an informed decision.
Info
Languages spoken
English
Hindi
Location
Book Clinic Appointment with Dr. B. Deb
11, Beside Industry House, Camac Street, Kolkata

,

Kolkata
Get Directions
Services
Submit Feedback
Feed
Nothing posted by this doctor yet. Here are some posts by similar doctors.
Asked for male, 34 years old from Varanasi

Hello lybrate-user, is he having spasticity in his leg, if yes than stem cell therapy could be used as an alternative for treating him. Regards.
Asked for male, 36 years old from Darjeeling

You may be having herpes zoster along the nerve paths pperpheral. With pain and swelling horzantally along the pathway of peripheral nerve line. It is a vira pl b infection you should consult a dermatologist. Do not self medicate.
Shared 10 months ago • Featured Tip

Bachelor of Ayurveda, Medicine and Surgery (BAMS)
Ayurveda, Lakhimpur Kheri
हमारे शरीर का महत्वपूर्ण अंग हमारी नसें होती हैं, जो हमारे शरीर में रक्त संचारित करती रहती है, जो हमें जिन्दा रहने के लिए बहुत अहम होता है। पर कई बार कुछ कारणों से ये कमजोर पड़ जाती हैं जिसकी वजह से हमें कई शरीरिक समस्याओं का सामना करना पड़ता है। तो आइए दोस्तों आज हम जानेंगे इन नसों की कमज़ोरी के कारण और इससे निजात पाने के आसन घरेलू उपायों की।
दरसल शरीर का कोई भी हिस्सा जैसे पीठ, कमर, हाथ, गर्दन आदि की नस के दबने से होने वाला दर्द काफी तकलीफदेय होता है। इसकी वजह से हम कोई भी काम सही ढंग से नही कर पाते। नसें हमारे शरीर मे मौजूद भिन्न- भिन्न अंगों से होकर गुजरती है और जब कोई अंग कमज़ोर पड़ता है तो सबसे पहले वहां की नसों पर इफ़ेक्ट पड़ता है। कई बार हमारे शरीर की नसें गलत व्यायाम करने से या वज़न बढ़ने की वजह से या किसी अन्य वजहों के कारण दब जाती है और शरीर के उस हिस्से में दर्द होने लगता है। जिसकी वजह से हमारा रक्त उस अंग में नही पहुंच पाता, जिससे वह कमज़ोर पड़ने लगती हैं। ऐसे में हम इस समस्या का समाधान किसी अच्छे डॉक्टर की मदद से या खुद घर बैठे भी कर सकते है ।
पर ध्यान रहे नसों में होने वाले दर्द का इलाज़ करने की जानकारी आपको पूरी तरह से होना बेहद जरूरी है, क्योंकि नसें बहुत ही डेलिकेट होती है और गलत इलाज करने से इसे काफी नुकसान पहुंच सकता है।
यदि आपके शरीर के किसी भी अंग की नसें कमज़ोर हो गई हों तो उसका घर बैठ इलाज करने से पहले इन कुछ बातों का विशेष ध्यान रखें।
दबी हुई नस को जितना हो सके दबाना या मोड़ना टालें।
यदि सूजन हो तो सूजन कम करने के लिए बर्फ और गर्म चीज़ों से बारी-बारी से मसाज करें।
ज्यादा से ज्यादा आराम करें।
आराम पाने के लिए ज्यादा दबाव न डालें हल्की मालिश ही करें।
जितना हो सके सफेद या ब्राउन पट्टी की मदद से नस को एक जगह पर स्थिर रखें।
हद से ज्यादा दर्द हो तो ही कोई दर्द निवारक दवा लें अथवा किसी भी तरह की दवा लेने से बचें।
नसों के कमजोर होने के लक्षण
यदि आपके शरीर की नसें कमज़ोर हो गई हैं, तो इससे शरीर में होने वाले इफ़ेक्ट की पहचान करना जरूरी होता है जिससे सही इलाज करने में सहायता मिलती है।
यदि आपकी याददास्त घटने लगे तो समझ लीजिये की आपकी नसें कमजोर पड़ने लगी हैं।
चक्कर आना भी एक संकेत है कि आपकी नसें कमज़ोर है क्योंकि रक्त संचारित नही हो पा रहा।
रक्त जब शरीर में सही ढंग से नही सर्क्युलेट होता तो आंखों के आगे उठने-बैठने के समय अंधेरा छाने लगता है।
अपच होना भी एक संकेत है।
अनिन्द्रा भी दर्शाता है आपके नसों की कमज़ोरी।
हदय-स्पंदन
शरीर में खून की कमी होना।
नसों की कमज़ोरी का इलाज
इनमें से कोई भी लक्षण जब शरीर में घटित होता है तो नसों में बहुत तेजी के साथ दर्द होने लगता है, जो परेशानी का सबब बन जाता है। तो अब जानते हैं नसों के दर्द को दूर करने के कुछ आसान घरेलू इलाज जिसे आप ठीक से फॉलो करेंगे तो यकीनन फायदा होगा।
1. पुदीने का तेल
यदि आपके नसों में बहुत दर्द होता है, तो दर्द से प्रभावित क्षेत्र में पुदीने के तेल से मालिश करें । इससे आपको नसों के दर्द से राहत मिलेगी।
2. सरसो का तेल
सरसों के तेल से नसों के दर्द से छुटकरा पाया जा सकता है। सरसों के तेल को गरम करके इससे मालिश करे। ऐसा करने से आपको निश्चित ही लाभ होगा।
3. लेवेंडर का फूल
लेवेंडर का फूल तथा सुइया को नहाने के पानी में मिला कर नहाएं ।
4. बेर की गुठलियां
नसों की कंजोरी को दूर करने के लिए आप बेर की गुठलियों को गुड़ के साथ खाएं जिससे की नसों में मज़बूती आएगी और शरीर बलवान बन जाता है।
5. गाय का दूध
नसों की कमजोरी को दूर करने के लिए आप गाय के दूध के साथ मक्खन, मिश्री भी खा सकते है, जिससे काफी हद तक नसों की कमजोरी में आराम मिलता है।
6. किसमिस
किसमिस खाने की आदत डाल लें। यह शरीर में अन्य लाभ पहुंचाने के साथ ही नसों की कमजोरी का भी बेहतरीन इलाज है। पर हाँ इसका इस्तेमाल आप सर्दियों के मौसम में ही करने की कोशिश करें।
7. आयुर्वेद का साथ
अश्वगन्धा 100 ग्राम, सतावर 100 ग्राम, बाहीपत्र 100 ग्राम, इसबगोल की भूसी 100 ग्राम, तालमिश्री 400 ग्राम इस सबका एक मिश्रण बना ले और उस मिश्रण को सुबह व शाम को दूध के साथ लें। लगभग एक महीने के प्रयोग से ही शरीर की रक्त क्षमता बढ़ जाती है। और नशों में ताक़त आजाती है ।
8. व्यायाम
यदि आपकी नसों में बहुत दर्द होता है तो आपको नियमित व्यायाम करना चाहिए जिससे नसों को बहुत लाभ होता है और इसमें पड़ी हुई गांठ भी धीरे-धीरे ठीक हो जाती है।
9. भ्रस्तिका प्राणायाम
भ्रस्तिका प्राणायाम करने से भी नसों के रोगी को बहुत लाभ होता है। लाभ होता है इसलिए रोजाना यह प्राणायाम करें
10. अनुलोम विलोम
अनुलोम विलोम प्राणायाम करने से भी नसों में होने वाली दिक्कत को एक दम से दूर किया जा सकता है और बहुत दिनों तक करेंगे तो ये बीमारी जड़ से ख़त्म हो जाएगी।
11. मसाज का सहारा
नस में होने वाले दर्द पर दबाव डालने से तनाव को मुक्त करने और दर्द कम करने में मदद मिल सकती है। पूरे शरीर की मालिश करने से सभी मांसपेशियों की शिथिलता को बढाने में और साथ ही प्रभावित हिस्से को आराम देने में हेल्प मिलती हैं।

32
people found this helpful
Asked for male, 58 years old from Navi Mumbai

Please go for physiotherapy for hip arthritis and cervical spondylitis. You will get very good results.

DNB(Respiratory Diseases), MBBS
The best treatment available to manage obstructive sleep apnea (osa) is cpap. You are using it for 3 years now, itself is an indication that you feel benefit by using it, so why do you want to leave it and try other therapies, which are usually not very effective for osa. Not taking treatment for osa for a long time can have detrimental effects on health. I suggest you keep using your cpap machine, and also get evaluated periodically with your sleep specialist for seeing the latest situation of your condition and pressure changes that may be required if any.
1
person found this helpful
Asked for male, 48 years old from Bharuch

M.Ch - Orthopaedics, Fellowship in Arthroscopy & Sports Medicine, MS - Orthopaedics, MBBS
Mild or grade 1 fractures can be treated with rest, medication and braces. Severe fractures will need mri evaluation. Majority of these fractures are a result of osteoporosis which needs to be aggressively treated. Some patients will benefit from procedures such as kyphoplasty.
1
person found this helpful

Dear User C/o senseless vomiting three hours after sleeping with body shaking My provisional diagnosis is 1) Myocardial infarct or Heart attack 2) CVA. 3) Diabetes keto acidosis Take her hospital on emergency. Hopefully your questions is answered.
Asked for female, 26 years old from Dehradun
Hello lybrate-user, headache near the eye brows is most commonly due to some or the other vision problems. It will be better if you get your vision checked. In case you have spectacles and you are not wearing them regularly, you are bound to get such headaches.
1
person found this helpful
Asked for male, 23 years old from Dehradun

MBBS
General Physician, Cuttack
If you have recurrent attack of headache1. It could be a tension headache due to anxiety/stress, depression inadequate sleep, low bp/high bp, migraine, prolonged use of cell phone/computer, chronic anaemia, refractive error, chronic sinusitis, organic brain lesion 2. Avoid stress, physical and mental exertion, have adequate sound sleep for 7-8 hours daily in the night 3. Go for regular exercise 4. Practice yoga, meditation and deep breathing exercise to calm your mind, control your emotion and relieve stress 5. Check for refractive error, sinusitis hemoglobin, bp 6. Avoid prolonged use of cell phone/computer 7. Consult neurologist to rule out other causes of headache, if required take a ct scan /mri of brain to exclude any brain lesion 8. If it is migraine you have to take migraine prophylactic drug after consulting neurologist.
1
person found this helpful
Shared 1 year ago • Featured Tip
C.S.C, D.C.H, M.B.B.S
General Physician, Alappuzha
Polio is a virus that has the potential to infect any parts of the body including, but not limited to nerves and muscles. Primarily there are 3 types of polio namely, non-paralytic, spinal paralytic and bulbar. This disease shows minimal to no symptoms in more than 90 percent of the cases. 5 percent of the cases can show symptoms such as nausea, diarrhea, vomiting, sore throat and abdominal pain. Polio is a communicable disease and can cause massive damage if a proper dosage is not taken. It can spread through air, physical contact with an infected person, coughs etc.
Polio can cause paralysis: Polio has a far-reaching permanent effect on the body. It can cause paralysis on any of the limbs leading to permanent disability. This severely alters a child's life. The far-reaching consequences of the virus can only be negated through vaccination.
Weak muscle: Polio can result in weak muscles, respiratory problems and loss of reflex. If the breathing muscle collapses, it can result in the death of a person. Any of the above-mentioned symptoms can lead to weak body development altering the fate of a child.
It can spread fast and quick: Polio spreads very fast through the air, physical contact, saliva and water. It not only affects a single life but put millions at risk of the disease. A 1916 outbreak of the disease killed 6000 people in the United States and left several thousands of people disabled.
It reduces the risk of infection: 3 dosages Polio vaccination under the age of 6 can save a baby from getting polio in future. The body successfully creates polio antibodies from the vaccines and gets enough ammunition to fight it if the virus attacks it in future.
Social responsibility: Massive amount of awareness campaigns have been run by countries all over the world to permanently eradicate polio from the face of the earth. As per the latest reports, only 3 countries are reported to have babies affected with polio; Afghanistan, Pakistan and Congo. It is, therefore, a social responsibility to take part in the mission of removing polio from the face of the earth once and for all.
Save future generation: Although polio is not known to be a disease which passes through heredity, there still lies a chance for the future generation to get this disease. In order to negate that from happening, it makes sense to get the vaccines on time.
Give your kid a head start: Every kid deserves to have an equal amount of privileges like others. One small mistake on part of the parents can heavily cost a child's future. In order to make sure your kids grow up with any apprehension of polio, it is very important to treat them with polio vaccines.
3553
people found this helpful
View All Feed
Near By Doctors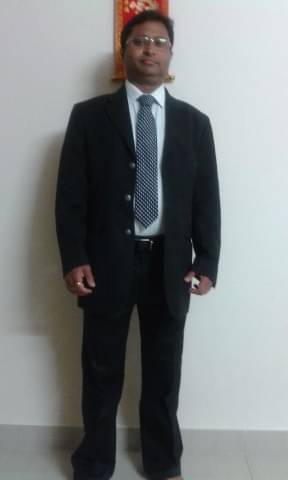 MBBS, DNB, Fellowship In Neurosurgery
Neurosurgeon
Dr. Amit Ghosh Neurosurgeon Institute of Neuroscience,
Book Appointment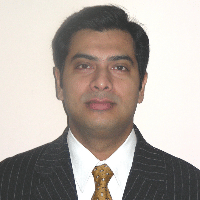 MBBS, MD - Radiology, DNB (Radiology), DM (Diagnostic & Interventional Neuroradiology), CCST (UK)
Neurosurgeon
Institute of Neuro Sciences,
Book Appointment