About
Our mission is to blend state-of-the-art medical technology & research with a dedication to patient welfare & healing to provide you with the best possible health care.
...more
Our mission is to blend state-of-the-art medical technology & research with a dedication to patient welfare & healing to provide you with the best possible health care.
More about Medicine World
Medicine World is known for housing experienced Psychiatrists. Dr. Rabishankar Chowdhury, a well-reputed Psychiatrist, practices in Kolkata. Visit this medical health centre for Psychiatrists recommended by 76 patients.
Timings
Location
Beside Fortis, Nona danga, China mandir, Kolkata

Get Directions
Services
Submit Feedback
Submit a review for Medicine World
Your feedback matters!
Write a Review
Feed
Nothing posted by this doctor yet. Here are some posts by similar doctors.
Shared yesterday • Featured Tip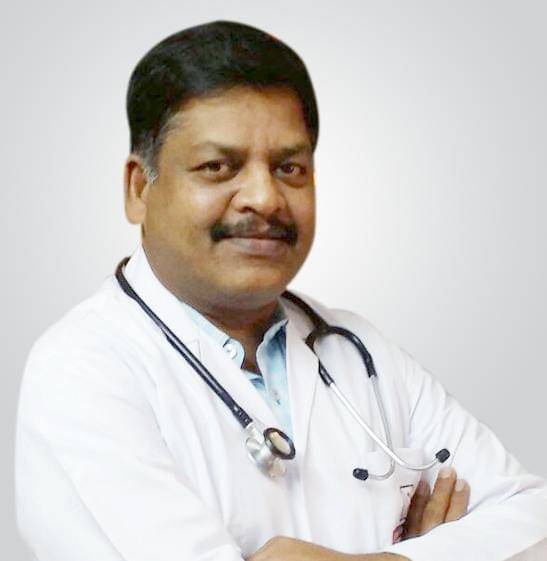 Nobody knows the exact cause of autism. All medical science knows is that it's a complex neurological disorder which is detected within the first three years of life and is caused due to structural changes in the brain. Autism causes a number of symptoms which grade from mild to moderate to severe, like-
Difficulty in communication and social interaction
Language impairment
Preoccupation with fantasies
Repetitive acts (echolalia)
Excessive possessiveness to certain objects
Intellectual impairment
Over-sensitivity or under-sensitivity to pain
Developmental problems
Causes
Genetic predisposition is the most common cause of autism. Exposure to environmental toxins is the other. Other causes are use of certain drugs during pregnancy, vaccinations etc.

Diagnosis
Diagnosis of autism can only be done by clinical evaluation as there are no laboratory tests for it. The psychiatrist prepares a detailed developmental case history of the child before arriving at a diagnosis.
There are a number of Autism screening tests to diagnose autism as well. One thing to always follow is to go to a psychologist who has a history of treatment of autistic disorders.

Diet
Theories are emerging that autism may be caused by a super sensitive child's response to foods like gluten found in grains and casein, a protein found in milk. These transform into substances that act like opiates in the child's body.
These drug-like substances alter the child's behaviour, his perceptions, and his responses to his environment. Recent research has found chemicals with opiate activity in the urine of a significant number of children with autism.
Autistic children have shown mild to dramatic improvements in speech, behaviour after going on a gluten-free, casein-free (GFCF) diet.
Some of the foods that can be eaten on GFCF diet include rice, quinoa, potato, buckwheat flour, soy, amaranth, corn, fruits, vegetables, beans, tapioca, meat, poultry, fish, shellfish, nuts, eggs, and sorghum, among others.
Homoeopathic treatment of Autism:
The homoeopath carries out a detailed study of the family history of serious diseases which are linked to the development of autism in his patient.
The genetic evaluation of the patient is followed by case analysis which takes into account impaired functions in the patient like repetitive behaviour, lack of social skills, speech issues etc.
The homoeopathic medicines indicated for autism are twenty and are usually given in combinations. A homoeopath takes the decision about the exact medicine to be given, its combination with other support medicines, the dose and its repetition based on the case history of the child.
By no means should one try to cure autism by self-medicating on homoeopathic medicines as this can cause deleterious effects.
It usually takes a minimum of six months for some perceptible changes in autistic children. Homoeopathic treatment may have to be continued for over a year if the symptoms of autism are very severe.
1
person found this helpful
Shared yesterday • Featured Tip
Diploma In Psychological Medicine, MBBS
Obsessive Compulsive Disorder is also known as OCD. It is a mental ailment that causes specific changes in the brain as well as the behaviour of the patient. It can also cause severe anxiety and lead the patient to consume a lot of time for completing even the most normal tasks. These obsessions are like thoughts, images and even videos playing where the cause of a certain action becomes more profound with the number of imagined risks if it is not done in a specific way, as per the mind of the patient. These turn into repetitive actions undertaken by the patient, where these actions are known as compulsions.
Hence the term: obsessive compulsive disorder. Washing, cleaning, losing control, contamination fears and more are only a few of the thoughts that plague patients suffering from this disorder. While this disorder may not have a specific cure, there are various ways in which it can be managed. Let us look at some of these methods.
Causes of OCD-
The exact cause of OCD is unknown. It is generally considered unlikely that OCD develops purely psychologically as a consequence of the way we are brought up.
Genetics and Physiology: It is generally accepted that OCD arises from differences in the physiology of the brain in people with the condition.
Serotonin: Lack of serotonin activity appears to be involved in causing OCD. Serotonin is a calming and inhibitory neurotransmitter, one of its main actions is to control and put the brakes on painful, worrying or anxious thoughts.
Traumatic Life Events: Traumatic emotional events such as bereavement may trigger or worsen OCD in people who already have a tendency to have the condition.
Treatment of OCD-
For best results in treating this troublesome anxiety disorder combine brain-chemistry balancing approaches with psychotherapy techniques.
Nutritional Therapy: Try tryptophan and St John's Wort to increase serotonin. Rhodiola has been shown to help generalised anxiety disorder however Rhodiola has the ability to raise 'brain energy' and therefore hypothetically may exa-sperate OCD symptoms.
The Inositol Treatment of OCD: Inositol, one of the B vitamins, has been found effective in treating OCD. Inositol is used in biochemical processes that affect serotonin receptors.
Psychotherapy: This is also known as discussion or talk therapy where the patient is allowed to engage with a therapist who is usually a psychiatrist or a clinical psychologist. The doctor will help the patient in first of all, becoming aware of the problem by helping the patient carry out various tasks in a controlled environment. These tasks will be timed and then relayed to the patient before the exposure therapy begins, where the patient will be taught to build a better quality of life. This a long term and time taking process which can also involve group sessions and sessions with the family members. Also, this method takes a lot of practice so that the patient learns how to regulate the obsessions and stop the compulsive behaviour gradually.
Exercise: Numerous studies have shown the benefits of exercise upon mental health. So, a minimum of 20mins of daily exercise can help you a lot.
Relaxation Training & Meditation: Learning meditation and relaxation techniques may enhance one's ability to control anxiety and one's thoughts in general.
Medication: There are various kinds of medicines that can be prescribed for these patients. Anti-depressants can help the patient in overcoming the fears and anxiety that a person feels when the wheels of one's imagination begin to turn towards obsessive thoughts. This will also help in tackling the hopelessness that the person feels when faced with the so called depressing outcome of not bowing to the compulsive habits.
Putting It All Together-
Follow the diet for serotonin deficient depression, and GABA deficient anxiety.
Consult with a qualified therapist using behavioural rather than analytical techniques.
Do some repetitive mind-occupying/filling as opposed to mind-emptying meditations everyday.
1
person found this helpful
1.no alcohol 2. Reduce body wt 3. No smoking/ tobacco 4. Diet - no ghee/ butter, have mix of vegetable oils - mustard, til, ground nut, olive oil, have more green vegetables and fruits, have whole grain atta, no fried. Fast. Spicy / processed/ junk food. No sugar, potato, rice 5. 30 mts brisk walk daily 6. Deep breathing exercise for 10 mts daily 7. 6-8 hrs of sleep at night 8. Expose your body to sun for 15-20 mts daily after some oil massage to get vit d. 9. Take more water- proper hydration. For medicine contact on private chat.
2
people found this helpful
Just relax and accept things as they come. Do not try to change the environment but fit your self best in the existing situation. If parent want to have their own life, let them, you have your own life, try to build it gradually. U can always find some ways of earning money to sustain your life. There is always light after the dark so be hopeful, things will change. Do some mediation and daily prayer at home or in mandir. First thing in the morning is go for a walk for 30 minutes it will change your life do it and report after 10 days good luck.
View All Feed
Near By Clinics