About
Our goal is to provide a compassionate professional environment to make your experience comfortable. Our staff is friendly, knowledgable and very helpful in addressing your health and fin...
...more
Our goal is to provide a compassionate professional environment to make your experience comfortable. Our staff is friendly, knowledgable and very helpful in addressing your health and financial concerns.
Timings
Location
92/2A Bidhan Nagar Road , 2nd Floor , Concord Tower, Ultadanga , Besides Coal India, Sreekrishana Colony, BRS 3, Ghose Bagan
Bidhan Nagar
Kolkata,
West Bengal
-
700067

Get Directions
Photos (4)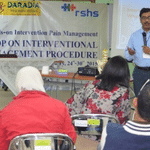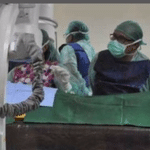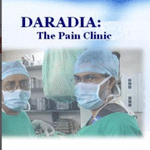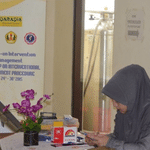 Amenities
Parking
Pharmacy
Credit Card
Reception
Doctor in DARADIA: The Pain Clinic

MD, FIPP
Pain Management Specialist
Specialities

Pain Management
Concerns itself with the effective diagnosis and management of various kinds of pains
Services
Complex Regional Pain Syndrome Treatment
Treatment of Disc Prolapse
Epidurals And Spinal Anesthesia Techniques
Treatment Of Herniated Disc
Treatment of Mckinzie Treatment For Spine
Treatment of Muscle Pain Skeleton System
Treatment of Neurological Problems
Pain Management Counseling
Spinal Cord Injury Medicine
Spinal Deformity Correction Procedure
Treatment of Spinal Diseases
Treatment of Spine Injuries
Transcutaneous Electrical Nerve Stimulation (Tens)
Ozone Injection Treatment
Platelet Rich Plasma Treatment
Radiofrequency Neurotomy Procedure
Epidural And Spinal Anesthesia Techniques
Ozone Injection Treatment
Patient Review Highlights
"Professional"
2 reviews
"Prompt"
1 review
"Well-reasoned"
1 review
"knowledgeable"
1 review
"Very helpful"
4 reviews
Reviews
Khushi
Feb 10, 2017
Thanks to Dr Gautam Das that the headaches treatment he gave me has given brilliant results. Many people gave very positive feedback for him. In the past i consulted so many doctors, but nobody was able to help me with my headaches, but he has helped me immensely. The overall atmosphere in the DARADIA Clinic is very soothing and the have all the facilities for the patients.
Jasmin
Jul 18, 2017
I feel strange that I am suffering from muscle pain. He is very professional and is a really patient listener. I was in too much pain but because of his physiotherapy, i have got relief. Our family physician personally recommended Dr Gautam Das. They took very nice care of me, i never felt that I am in a Daradia Clinic.
Salman Beg
Jul 8, 2017
Dr. Gautam Das provides answers that are very helpful. Thanks sir
Feed
Shared 5 months ago • Featured Tip
The knee is the largest joint in the human body and is a complex structure formed of bone, muscle and cartilage. Development of pain in the knees can be caused by numerous factors such as aging, injuries, diseases, dietary deficiencies, etc. Arthritis is the most common cause of knee pain and usually affects the elderly and aged. It occurs due to an inflammation of the joint and causes pain, swelling, redness and inflexibility of the knees.
What are the factors that determine treatment method?
Diagnosis for knee pain varies from patient to patient as each case is different and must be approached differently. Some of the factors that determine the treatment method are as follows:
Cause of the problem
Nature and intensity of pain
Age of the patient
Medical history of the patient
There are a number of different types of arthritis which can affect the knees in different ways and, consequently, require different types of treatment methods.
What are the various treatment methods for knee pain?
Conventional Remedies - These are used in case of conditions that are not too severe or chronic. It includes keeping on bed rest, using an ice pack, taking a painkiller and anti-inflammatory medicines, wearing knee braces, etc.
Physical Therapy - There are many stretching and strengthening exercise routines that help alleviate knee pain and treat the condition. Recovery is achieved by making the muscles around the knees stronger and increasing stability and flexibility.
Injections to the Knees - A number of anti-inflammatory substances and supplements, as well as lubricants, can be injected into the knee joint which helps reduce pain and makes the joint more supple.
Platelet Rich Plasma Injection - This involves drawing platelets from the patient's blood and injecting it into the knee joint for repairing damage caused to ligaments, tendons or cartilage.
Surgery - Surgical procedures for treating knee pain include partial or complete knee replacements.
In case you have a concern or query you can always consult an expert & get answers to your questions!
7229
people found this helpful
Shared 5 months ago • Featured Tip
Spondylitis includes swelling of the vertebra. It happens because of wear and tear of the ligament and bones found in your cervical spine, which is in your neck. While it is to a great extent because of age, it can be brought on by other reasons too. Side effects incorporate pain and stiffness starting from the neck to the lower back. The spine's bones (vertebrae) get fused, bringing about an unbending spine. These changes might be mellow or extreme, and may prompt a stooped-over posture. Some of the non-surgical methods to treat spondylitis are as follows-
Exercise based recovery/physiotherapy: Your specialist may send you to a physiotherapist for treatment. Non-intrusive treatment helps you extend your neck and shoulder muscles. This makes them more grounded and at last, relieves pain. You may neck traction, which includes using weights to build the space between the cervical joints and decreasing pressure on the cervical disc and nerve roots.
Medications: Your specialist may prescribe you certain medicines if over-the-counter medications do not work. These include:

Muscle relaxants, for example, cyclobenzaprine, to treat muscle fits
Opiates, for example, hydrocodone, for pain relief
Epileptic medications, for example, gabapentin, to ease pain created by nerve damage
Steroid infusions, for example, prednisone, to decrease tissue irritation and diminish pain

Home treatment: In case your condition is less severe, you can attempt a couple of things at home to treat it:

Take an over-the-counter pain reliever, for example, acetaminophen or a calming medication, for example, Advil or Aleve.
Use a warming cushion or an ice pack on your neck to give pain alleviation to sore muscles.
Exercise routinely to help you recover quickly.
Wear a delicate neck prop or neckline to get transitory help. In any case, you shouldn't wear a neck brace for temporary pain relief.

Interventional Pain Management: It is a highly effective treatment for back and neck pain.
Bed Rest: Severe instances of spondylitis may require bed rest for close to 1-3 days. Long-term bed rest must be avoided as it puts the patient at danger for profound vein thrombosis (DVT, blood clots in the legs).
Support/brace use: Temporary bracing (1 week) may help get rid of the symptoms, however, long-term use is not encouraged. Supports worn for a long time weaken the spinal muscles and can increase pain if not continually worn. Exercise based recovery is more beneficial as it reinforces the muscles.
Lifestyle: Losing weight and eating nutritious food with consistent workouts can help. Quitting smoking is essential healthy habits to help the spine function properly at any age.
In case you have a concern or query you can always consult an expert & get answers to your questions!
6729
people found this helpful
Shared 5 months ago • Featured Tip
The shoulders are the strongest and the most often used areas of the body as they are connected to the neck, chest, hands and elbows. Therefore, it should not come as a surprise that shoulder pain and wear and tear of this area, including the rotor cuff and bursa, is also quite common. The shoulders may face plenty of wear and tear when it comes to the ligaments, tissue and other such elements. The shoulder joint may also get injured with repetitive actions that are involved in the life of a sportsperson, a carpenter, a painter and other such professionals.

There are a number of ways in which one can deal with shoulder pain. Here are the best measures that you can take in order to deal with the same.
Increase the range of motion: One should increase the range and variety of motions so that the stiffness and soreness that primarily comes from repetitive actions, may be avoided. If you are only lifting materials, then you may also want to swing the arm at regular intervals to increase the blood flow and exercise the various nerves. Also, this will help in giving rest to the affected region of the shoulder. Rehabilitation therapy can help in introducing one to a range of motions that will give rest to the affected area and bring in new positions.
Perform strengthening exercises: One of the best ways to keep pain and stiffness at bay is to create plenty of core strength in the muscles and joints of the area. You can try out various exercises as per the physiotherapist and the physical therapy exercises so that you can build strength. This will also help in keeping the pressure off of the affected area. You can add some weights to the exercise routine so that there is extra strength built up in the process.
Do aerobic exercises: Aerobic exercises are known to increase the blood circulation to the area. The tendon and the bursa in particular benefit substantially from this kind of exercise. This will also bring the soreness down so that the pain and stiffness do not affect you.
Try heat and ice therapy: You can use ice packs to soothe the inflammation in the affected area. This is usually recommended for acute pain and new injuries. Similarly, you can use heat packs and hot showers to soothe chronic pain as and when the same returns. However, you should be careful so that the scalding temperature does not leave burns and marks.
Medication: You can also have painkillers as well as gels and ointments that can be used for topical relief. These must be taken with a doctor's prescription.
In case you have a concern or query you can always consult an expert & get answers to your questions!
5855
people found this helpful
Shared 5 months ago • Featured Tip
Chronic pain is one that lasts for a long time or might even last a lifetime. It could either be seasonal - that you would experience only in winters, or it may persist throughout the year. There are many ways to cope with or get rid of chronic pain. Mentioned below are ten ways in which you can deal with chronic pain:
Meditation: Meditation and deep breathing can help ease pain and strain on the muscles. Concentrating on the breath, overlooking your thoughts, causes the body to unwind. While you can learn to meditate by yourself, taking a class is a better idea.
Lessen stress in your life: Negative sentiments like depression, uneasiness, stress, and outrage can make the body more sensitive to pain. By figuring out how to take control of anxiety, you may discover some relief from pain.
Help get rid of pain with the natural endorphins from exercising: Endorphins are cerebrum chemicals that enhance your mindset while blocking pain signals.
Exercise has another pain decreasing impact - it reinforces muscles, preventing re-damage and further pain. Furthermore, practice can hold your weight down, decrease heart problems and control glucose levels - particularly critical if you have diabetes.
Cutting down on alcohol: It is not easy to rest with pain and liquor can aggravate pain issues. In case you are living with chronic pain, drinking less or no liquor can increase your pain improvement process.
Join a care group, meet others living with chronic pain: When you are with individuals who have chronic pain and share what you are experiencing, you don't feel alone. You additionally gain advantage from their knowledge in adapting to the situation.
Try not to smoke: Smoking can intensify pain flow issues and increase danger of heart or respiratory diseases
Track your pain level and exercises each day: To treat the pain, your specialist needs to know how you have been feeling between visits. This will help in prescribing the right kind of exercise so that your muscles get their strength. Keeping a log or diary of your everyday "pain score" will help you track it. Towards the end of every day, take note of your agony level on the 1 to 10 pain scale.
A sound eating routine: A nutritious diet is essential from multiple points of view - supporting your digestive system, reducing the risk of heart diseases, keeping your weight under control, and enhancing glucose levels. To eat a low-fat, low-sodium diet, these are important: new leafy foods; cooked dried beans and peas; entire grain breads and oats; low-fat cheese, milk and yogurt.
Discover approaches to keep yourself occupied: When you concentrate on pain, it worsens as opposed to getting better. Rather, discover something you like doing - a movement that keeps you occupied and thinking about things other than your pain. You will not have the capacity to maintain a distance from pain, but rather you can take control of your life.
Visit a doctor to make a diagnosis: Self-treatment is always dangerous. Have a diagnosis from a pain physician and treat it early.
In case you have a concern or query you can always consult an expert & get answers to your questions!
8434
people found this helpful
Shared 5 months ago • Featured Tip
Lower back pain is a household condition in today's times. It has become a concern to reckon with, thanks to all the different job descriptions which require sitting for long stretches in front of desks and computers. This automatically puts a pressure on our lower back, resulting in lower back pain.
Symptoms
Lower back pain is actually a pain perceived in the lumbar region, which is situated below the ribcage. The spinal muscles, tendons, nerves and bones located in the lumbar spine experience severe pain which is referred to as lower back pain. Some of the major sources of lower back pains are:
The ligaments, joints or bones get damaged
Degeneration of the inter vertebral disc
Irritation in the long nerve roots which start from the lower back and extend to the legs can cause pain
Strain on the lower back muscles
Although with adequate rest lower back pain heals over time, seek advice from a doctor immediately if you have the following indications.
Sudden fever or a feeling of chill all over your body
Sudden weight loss
You experience weakness in legs
A problem in metabolic activities or improper functioning of bowels. You may feel unable to control your urine or have difficulties in bowel functions
A persistent and severe pain in the abdomen
Factors that put you at risk
If you are overweight
Maintain bad postures while sitting or standing
Lift heavy items/weights in your work
Treatment
It is advisable to consult a doctor, if the lower back pain persists for a prolonged period. But if you have occasional bouts of pain, there are certain home remedies which you may follow:
For a temporary pain relief, use a heating pad on the affected area. You may also take a warm bath.
Do light exercises and yoga helps to prevent back pain. One thing you must remember is that you must exercise according to your body weight and postures.
Medications can be used when pain affects daily life Interventional pain management like facet joint injection, SI joint injections, trigger point injections, epidurals helps in difficult situations when other options have failed.
Finally, bring in some change in your lifestyle, if you never want to experience any kind of lower back pain. Make exercises an indispensable part of your daily life, cut down on alcohol and quit smoking immediately. To top it all, try to follow a healthy diet.
In case you have a concern or query you can always consult an expert & get answers to your questions!
8139
people found this helpful
Shared 5 months ago • Featured Tip
Most diseases, small or big, acute or chronic, accident or infection, have one common factor - pain. In most cases, in addition to reducing the severity of the infection or the impact to various structures from the trauma, managing pain assumes a bigger role. It is only when the pain is controlled can the bigger picture of disease management be done, as the patient would be inconsolable.
To this effect, in addition to pain killers, the most inexpensive and easily available modes of pain management are heat and cold. Though all are not aware, there are specific instances where heat and cold should be used as listed below.
Heat: Some of the common modes to heat therapy include heat pads, warm baths, paraffin wax system, hot water bottles, air-activated heat pack, or warm oils. Heat acts by improving blood circulation and nutritional supply to the body parts and is best suited for stiff joints and muscle soreness.
Some common ways to heat therapy include:
A warm shower or bath in the morning - this will ease morning stiffness and get you ready for exercise.
Apply a heating pad on the sore/stiff areas for up to 20 minutes - Use optimal, bearable temperature to avoid skin burns.
Wrap the affected area for 15 to 20 minutes with a moist heat pad. A wet towel can be put in the freezer and then warmed up in the microwave. Moist heat pads are also available with local pharmacies.
Warm mineral oils can be applied to the stiff joints of hands and legs. Leave it in place for 15 to 20 minutes before washing it off.
For sore hand and foot joints, warm paraffin wax can be applied using the equipment available at drug stores. This will help ease the pain and soreness. Soak in a warm whirlpool.
Contrary to heat therapy, cold therapy acts by reducing blood flow to the affected area and numbing the nerve endings, thereby reducing the perception of pain. It works well for acute pain cases like fresh injuries and post-exercise inflammation.
A cold wrap with ice cubes can be applied to the painful area for about 15 to 20 minutes. This can be repeated if required after a break.
Alternately, a wet towel can be put in a plastic bag and kept in the freezer for 15 minutes and then used as a cold pack.
The affected joint can be submerged in a container of ice and water.
Cold gel packs are available at stores - these won't leak, will stay cold longer and can be easily wrapped around a joint.
Cryotherapy, as cold therapy is also called, is not as effective as heat therapy, though it does provide immediate relief.
6226
people found this helpful
Shared 5 months ago • Featured Tip
Nerve pain or peripheral neuropathy, as it is medically known, is characterized by pain, numbness and weakness that arise out of nerve damage. This pain is usually restricted to the feet and the hands.
What are the common causes?
Diabetes is the most common cause for this condition. However, other causes, such as injuries, infections and prolonged exposure to certain toxins can also trigger nerve pain.
How can you control nerve pain?
Nerve pain can be managed and taken care of at home taking into consideration the points that have been mentioned below:
Topical Painkillers: Certain over the counter ointments and creams can help relieve nerve pain. These medications act as local anesthetics; that is they numb the area of the pain. Capsaicin, a derivative of chili peppers, is one of the major ingredients used in these medicines. Others use botanical oils as the major ingredients.

Painkillers: There are painkillers available OTC which can curb nerve pain. However, painkillers such as ibuprofen, aspirin and acetaminophen do not really work well for severe pain of the nerves.

Supplements: The lack of Vitamin B12 is considered to be a very important cause, and at times, a catalyst for nerve pain. In a case such as this, Vitamin B12 supplements or injections might be administered. Although more research needs to go into this, but certain supplements, especially gamma-linolenic and alpha-lipoic acid can help soothe nerve pain caused by diabetes.

Acupuncture: This time-honored Chinese approach is a proven alleviator of nerve pain. Acupuncture releases chemicals which numb the pain, or prevent the pain signals from travelling to the brain.

Physical Therapy and Massages: Physical Therapy can especially heal and strengthen weak muscles that can stem from acute nerve damage and pain. Though more evidence is needed, according to a few sufferers of this condition, massages can be helpful with the tremendously painful muscle spasms that can so often result from nerve pain.

Relaxation Techniques: In combination with the abovementioned approaches, relaxation techniques can go a long way in relieving debilitating neural pain. Besides being helpful with dealing and reducing a few stress phases of life which can cause nerve pain, these techniques might actually root out the actual pain itself.

Lifestyle Modifications: This one's always a winner! Eating a well-balanced diet that guarantees all nutrients in uniform amounts can never go wrong. Regular exercises for about 30-45 minutes can remedy different types of pain; nerve pain being one of them. Try and limit alcohol intake (a peg once a week won't harm one, but binge drinking can play the ultimate spoilsport and make all health plans go topsy-turvy!). Abstain from smoking or chewing tobacco as this is usually the primary contributor towards any medical condition or disorder.

Interventional pain management. When every other options has failed, interventional pain management, like neuro-modulations, nerve blocks, spinal cord stimulation can do miracle in relieving pain.
In case you have a concern or query you can always consult an expert & get answers to your questions!
8655
people found this helpful
Shared 5 months ago • Featured Tip
Whether it is the dipping winter temperature, chilling effect of the air conditioning or a lower temperature caused due to rain, we complain about the body pain. It is quite normal when our body experiences lower temperature than it is comfortable with, various forms of aches crop up, esp. if you already have a condition or have been physically hurt.

Winters are typically associated with several types of body pains. Particularly, we've seen higher incidences of nerve – related pain, joint pains and vascular pains during the season.

Manage your pains by following these 6 tips:

1. Keep yourself warm: Needless to say, it's extremely important to keep yourself warm when its gets uncomfortably cold. Clinical research has shown higher incidence of nerve – related, vascular pain and joint pains if your body is exposed to low temperatures for long periods. This is especially true if you are 60+ in age. So, dress appropriately with body warmers, sweaters and jackets

2. Keep yourself physically active: A colder weather reduces average activity levels. An average person walks up to 1,000 lesser steps when its cold. To avoid pain in knees and other joints, it's especially important to keep up activity levels. Try and take out time for walking in the afternoons or evenings, even if it is inside your house or office.

3. Take care of your diet: It is important to ensure that your intake of Vitamin D, Calcium and Vitamin B complex is adequate. Make sure that your diet remains rich in dal, green leafy vegetables (Vitamin B complex), milk (Calcium) and cheese and egg yolk (Vitamin D).

4. Get enough exposure to sunlight: Lesser exposure to the sun causes Vitamin D deficiency during winters, which can result in fatigue, lethargy and general body pains. Make sure to get at least 15-20 minutes of sunlight exposure, ideally in the mornings around 9am to 10am.

5. Avoid the wrong foods: Actively manage your diseases like diabetes and hypertension to stay pain free. If you suffer from diabetes, make sure that you do not overeat foods with high glycemic index. If you suffer from hypertension, it is important to keep away from spicy and oily foods.

6. Get expert advice: Visit your pain specialist if your pains continue for more than 2 weeks. Be regular with your prescribed pain medications, but strictly avoid self-medication or overuse of painkillers.
6428
people found this helpful
Shared 5 months ago • Featured Tip
How should you approach pain caused due to sports injuries?

Sports injuries can happen to any person who engages in sporting activities. These affect full-time athletes as well as those who partake in sports and exercising on an occasional basis. Most sports injuries are acute and affect the muscles and skeletal system. Usually, they are not chronic unless caused by a grave accident or left untreated.

The most common types of injuries caused due to sports are as follows:
concussion
knee injury
tennis elbow
hamstring pull
cartilage damage
Treatment of sports injuries depends on a number of factors such as the type of injury, part of the body affected, the intensity of the pain, and the patient's age and medical history.

Accordingly, the most common ways of approaching the pain caused by sports injuries are:

1. Immediate remedies

Several quick aid, home remedies are used to treat pain that is caused by minor injuries to muscles, such as sprains and strains. It involves alleviation of pain through rest, using ice packs and hot water bags, wearing supports and elastic compression bandages.

2. Medication

Many medicines such as painkillers and anti-inflammatory pills, creams and sprays effectively reduce pain caused by sports injuries. In extreme cases, morphine and codeine are also prescribed.

3. Physical therapy

A number of injuries can be treated and cured through certain exercise and workout routines. These aim at stretching and strengthening the affected area to provide pain relief through increased flexibility and muscle activity.

4. Injections

Various substances and chemical compounds can be injected into the injured area which works on the affected ligaments, tendons, and cartilage to reduced inflammation and relieves pain.

5. Surgical procedures

If the injury is too severe and the pain too intense, the best option for treatment is surgery. This is generally resorted to in case of damage to the skeleton in the form of broken bones and cracked ribs.

Devising the exact treatment method requires a thorough examination of the injury. Diagnosis can only be provided after taking into consideration the many factors that affect treatment. The method of treatment varies from case to case and consequently, the recovery time also differs. In case you have a concern or query you can always consult an expert & get answers to your questions!
7975
people found this helpful
Shared 5 months ago • Featured Tip
What are the Different Kinds of Arthritis and How to Treat Them?

Arthritis is a very common medical condition that affects a lot of adults as they age. It occurs due to inflammation of the joints, which can be caused by a number of factors such as aging, injury or infection.

There are over a hundred different kinds of arthritis that cause various sorts of problems to those affected. However this condition can be broadly classified into two major types, which include the following:

1.Osteoarthritis - Also known as degenerative joint disease, osteoarthritis is the most common kind of chronic condition to affect the joints. This occurs when the cartilage that surrounds the joint wears away and allows the ends of bones to rub against each other causing immense pain and is often accompanied by inflammation and swelling. The primary cause of osteoarthritis is aging and occurs mainly due to pressure on the joints from lifting heavy weights.

2.Rheumatoid Arthritis - This is the most common type of arthritis that occurs due to joint inflammation. It is an autoimmune condition, which means that it is caused by a dysfunction of the immune system that leads to inflammation of the joints. Chronic inflammation causes joint deformities and even the development of rheumatoid nodules on the skin around the joint. Two-thirds of patients affected by rheumatoid arthritis are women.

Depending on the nature of the condition and the age and medical history of the patient, diagnosis, and treatment of arthritis varies. Although there is no permanent cure for arthritis, especially the type caused by aging, a number of remedies exist that provide relief from pain.

Some of the common methods of treatment for arthritis are:
Medication - Some medicines provide relief from the pain of arthritis if it is not too severe. These include painkillers, anti-inflammatory pills, sprays, and ointments, etc. In case of high-intensity pain, codeine is often prescribed.
Stem Cell Therapy - This method involves drawing platelets from the patient's own blood and injecting it into the inflamed parts of the joint in order to repair damaged muscles and alleviate pain.
Injections - A number of anti-inflammatory substances and lubricants can be injected into the affected joints to decrease pain. Ozone gas injections are an example of this.
Surgery - In extreme cases, surgical procedures are resorted to for treating arthritis. However, successful surgery cannot always be guaranteed and it comes with its own set of risks.
In case you have a concern or query you can always consult an expert & get answers to your questions!
6360
people found this helpful
View All Feed