About
Our medical care facility offers treatments from the best doctors in the field of Orthopedist.It is important to us that you feel comfortable while visiting our office. To achieve this go...
...more
Our medical care facility offers treatments from the best doctors in the field of Orthopedist.It is important to us that you feel comfortable while visiting our office. To achieve this goal, we have staffed our office with caring people who will answer your questions and help you understand your treatments.
More about BONE & JOINT CARE
BONE & JOINT CARE is known for housing experienced Orthopedists. Dr. Surya Udai Singh, a well-reputed Orthopedist, practices in Kolkata. Visit this medical health centre for Orthopedists recommended by 74 patients.
Timings
Location
53/1 Sambhunath Pandit Street,Opp Bangur Institute Of Neurology.
Kolkata,
West Bengal
-
700025

Get Directions
Doctor in BONE & JOINT CARE

MS - Orthopaedics, MBBS
Orthopedist
Services
Submit Feedback
Submit a review for BONE & JOINT CARE
Your feedback matters!
Write a Review
Feed
Nothing posted by this doctor yet. Here are some posts by similar doctors.
If you've recently had acl surgery, exercises are an important part of your recovery, in addition to a physical therapy program.

These level 1 exercises should be done for 1-4 weeks after surgery. The goal of these exercises is to regain neuromuscular control of the quadriceps, strengthen the hip and maintain knee and ankle range of motion on the affected leg.
Perform these exercises 1-3 times per day, only within pain-free range of motion. Stop the activity if it causes increased pain.
Please consult with your doctor before starting any home exercise program. These exercises should not replace instructions from your doctor.

1. Long sitting towel calf stretch-
Sit up with good posture and place towel on the bottom of your foot, while holding on to the ends.
Now pull the towel across the foot, so that your toes are being pulled towards you. Repeat for 2 sets for 30 seconds.

2. Supine hamstring stretch-
Sit up and place towel over your foot, while holding on to the towel with both hands.
Lie down on your back and bring your leg up until you feel a stretch in the back of your leg. Hold this for 30 seconds. Repeat twice, 30 seconds each time.

3. Quad sets-
Lie down on your back, place a small towel roll behind your knee.
Tighten the muscles at the front of your leg, and hold 3-5 seconds. Repeat for 2 sets of 10 repetitions.

4. Ankle pumps-
Lie on your back, or sit in a chair.
Life your ankles and toes up, then point them down. Repeat this for 2 sets of 10 repetitions.

5. Heel slides-
Sit down with a towel over your foot.
Slide your foot back by pulling the towel with your arms, bend your knee as far as you can. Hold it bent for 3-5 seconds. Continue to bend and straighten your knee for 2 sets of 10 repetitions.

6. Prone hip extension-
Lie on your stomach with your head on a pillow.
On your stomach, lift your leg up with your knee completely straight.
Continue this for 2 sets of 10 repetitions.

Start exercising your injured leg when some of the swellings have gone down and you are able to put about half of your weight on that leg.

Quad sets: sit on the floor with your injured leg straight and your other leg bent. Press the back of the knee of your injured leg against the floor by tightening the muscles on the top of your thigh. Hold this position 10 seconds. Relax. Do 2 sets of 15.

Seated quad sets: sit in a straight-back chair with your injured knee bent at a 90-degree angle. Try to tighten the top of your thigh muscles without moving your leg. Hold for 10 seconds. Do 2 sets of 15.

Knee stabilization: wrap a piece of elastic tubing around the ankle of your uninjured leg. Tie a knot in the other end of the tubing and close it in a door at about ankle height.
Stand facing the door on the leg without tubing (your injured leg) and bend your knee slightly, keeping your thigh muscles tight. Stay in this position while you move the leg with the tubing (the uninjured leg) straight back behind you. Do 2 sets of 15.
Turn 90 degrees so the leg without tubing is closest to the door. Move the leg with tubing away from your body. Do 2 sets of 15.
Turn 90 degrees again so your back is to the door. Move the leg with tubing straight out in front of you. Do 2 sets of 15.
Turn your body 90 degrees again so the leg with tubing is closest to the door. Move the leg with tubing across your body. Do 2 sets of 15.
Hold onto a chair if you need help balancing. This exercise can be made more challenging by standing on a firm pillow or foam mat while you move the leg with tubing.

Straight leg raises: Lie on your back with your legs straight out in front of you. Bend the knee on your uninjured side and place the foot flat on the floor. Tighten the thigh muscle on your injured side and lift your leg about 8 inches off the floor. Keep your leg straight and your thigh muscle tight. Slowly lower your leg back down to the floor. Do 2 sets of 15.

Wall squat with a ball: stand with your back, shoulders, and head against a wall. Look straight ahead. Keep your shoulders relaxed and your feet 3 feet (90 centimeters) from the wall and shoulder's width apart. Place soccer or basketball-sized ball behind your back. Keeping your back against the wall, slowly squat down to a 45-degree angle. Your thighs will not yet be parallel to the floor. Hold this position for 10 seconds and then slowly slide back up the wall. Repeat 10 times. Build up to 2 sets of 15.

Step-up: stand with the foot of your injured leg on a support 3 to 5 inches (8 to 13 centimeters) high --like a small step or block of wood. Keep your other foot flat on the floor. Shift your weight onto the injured leg on the support. Straighten your injured leg as the other leg comes off the floor. Return to the starting position by bending your injured leg and slowly lowering your uninjured leg back to the floor. Do 2 sets of 15.

If you have access to a wobble board, do the following exercises:

Wobble board exercises
Stand on a wobble board with your feet shoulder-width apart.
Rock the board forwards and backward 30 times, then side to side 30 times. Hold on to a chair if you need support.
Rotate the wobble board around so that the edge of the board is in contact with the floor at all times. Do this 30 times in a clockwise and then a counterclockwise direction.
Balance on the wobble board for as long as you can without letting the edges touch the floor. Try to do this for 2 minutes without touching the floor.
Rotate the wobble board in clockwise and counterclockwise circles, but do not let the edge of the board touch the floor.
When you have mastered the wobble exercises standing on both legs, try repeating them while standing on just your injured leg. After you are able to do these exercises on one leg, try to do them with your eyes closed. Make sure you have something nearby to support you in case you lose your balance.
Back pain is a common source of pain and can be acute, sub-acute or chronic in nature. Back pain is classified along the segments of the spine and can be divided into neck pain, middle back pain, lower back pain and coccydynia or tail bone pain. Back pain can be quite troublesome as it disables a person to move about freely due to constant ache.
Here are some procedures for the treatment of back pain.
Give your back some rest: Most people who get back pain become obsessed with it and end up getting MRI scans and x-rays done. Some even take injections and other such measures without recognizing the intensity of the pain. It is advised not to rush into the matter immediately and the simplest way to cure the pain is by resting. 90% of pains in the back resolve by themselves in 6 weeks and so you must give your back a break instead of taking medical actions and let time do the healing.
Pills: While you let time treat your back pain, sometimes the pain increases and gives you a bad time. In this case, you can take anti-inflammatory medicinal pills such as ibuprofen or naproxen. These pills will help you ease the pain. However, using such pills for a continued period of time causes side effects such as gastrointestinal disorders. Hence, you should not take them for more than ten days at a stretch.
Hot and cold compress: Apply a bag of frozen peas or an ice pack to the affected area for 48 hours after the pain appears. Every session should be about 20 minutes, and you should take more than two sessions each day. After two days, repeat the same procedure using a heat pad instead of ice. The cooling procedure shuts down your blood capillaries and reduces the flow of blood to that area. The swelling is eased as a result. The heating, on the other hand, loosens tight muscles and increases the blood circulation, providing extra oxygen.
Change your mattress: People who sleep on firm mattresses and cushions on their beds are at a higher risk of having a back pain. According to studies, it has been observed that people sleeping on medium-firm mattresses have healthier backs. In case your mattress in sagging or is over 8 years old, you should replace it.
Acupuncture: When your back pain is very severe, you can resort to acupuncture, which provides efficient pain relief. The procedure changes the way your nerves react and reduces inflammation.
Back pain arises from various reasons and should always be taken care of. Unattended back pain worsens and makes the affected person suffer.
Hip replacement surgery is a method wherein a defective hip joint is removed and replaced with an artificial hip joint. This procedure is only opted for after all the other treatments have failed to yield the desired effects. Hip replacement surgery removes damaged or diseased parts of a hip joint and replaces them with new, man-made parts. The goals of this surgery are to:
Relieve pain

Help the hip joint work better

Improve walking and other movements.
Who Should Have Hip Replacement Surgery?
The most common reason for hip replacement is osteoarthritis in the hip joint. Your doctor might also suggest this surgery if you have:
Rheumatoid arthritis (a disease that causes joint pain, stiffness, and swelling)

Osteonecrosis (a disease that causes the bone in joints to die)

Injury of the hip joint

Bone tumors that break down the hip joint.
Your doctor will likely suggest other treatments first, including:
Walking aids, such as a cane

An exercise program

Physical therapy

Medications.
These treatments may decrease hip pain and improve function. Sometimes the pain remains and makes daily activities hard to do. In this case, your doctor may order an x-ray to look at the damage to the joint. If the x-ray shows damage and your hip joint hurts, you may need a hip replacement.
The Procedure-
Hip replacement surgery is a procedure that can either be performed by traditional means or a minimally invasive procedure. The primary difference between the two procedures is the size of the incision. The procedure begins with the doctor administering local anesthesia, though in certain cases, general anesthesia is also administered.
An incision is then made along the hip and the muscles that are connected to the thigh bone are shifted so that the hip joint is exposed.

An equipment is then used to remove the ball socket of the joint by cutting the thighbone.

The artificial joint is then fixed to the thighbone and it is allowed to adhere properly.

Once the joint is fixed, the ball of the thighbone is then put in the hip socket.

The fluids from the incision area are then allowed to drain.

The hip muscles are then put in place and the incision is closed.
Post -surgery-
After the surgery, the recovery stage begins. The period of hospital stay post-surgery usually lasts for 4-6 days. A drainage tube is attached to the bladder to get rid of waste products from the body. Physical therapy begins immediately after the surgery and you will be able to walk after a few days with walking aids. The physical therapy continues for a few months after the surgery.
Aftercare-
It is advised to avoid activities that involve twisting your leg for at least half a year. You should also avoid crossing the leg along the mid-portion of your body. Your physiotherapist will provide you with exercises that aid to help you recover. Avoid climbing stairs and sit on chairs that have strong back support.
Erasmus Mundus Master in Adapted Physical Activity, MPT, BPTh/BPT
Knee ligament laxity if you have problem in your legs then it might be due to ligament laxity where your legs would become very weak due to the old ligament injury and that should be treated immediately. Wear knee cap so that you will feel firm while walking or climbing stairs. This is a general strain and for this you can follow these measures: one keep a pillow right under the knee while sleeping, next is you can keep ice in the painful area for about 5--10 minutes, if pain still persists you can stretch your body by twisting the waist on both sides how we used to do in the school drill similarly you can try! one time you can do hot water fermentation that would help to reduce the muscle strain. You have to do knee strengthening exercises, ie. Knee rehabilitation exercises which will strengthen your knee. Exercises will give you permanent cure than the surgery. Physiotherapy management: you can take ultrasonic therapy in one of the nearby physiotherapy clinics which would help to heal the damaged cartilages along with shortwave diathermy which would help to improve the blood circulation. Simple knee exerciesspecific knee exercises will also help ie. Keeping ball underneath the knee and keep pressing it. That's the simple exercise which will help you to strengthen the knees.
1
person found this helpful
Dear Lybrateuser, - to keep fit & active you have to consume a well balanced diet with more of protein rich foods & do regular exercise - have more of fruits, vegetables including green leafy ones, vwhole grains instead of refined ones, protein rich foods such as eggs, lean meats, milk and milk products, tofu, soya products, beans, lentils, pulses, sprouts, peas and nuts - include a protein rich food in each of your meals and also as a snack in-between meals - also more of milk & dairy products & egg, fish such as salmon, tuna, mackeral for calcium & vit d content to strengthen your bones - do regular exercise like walking jogging swimming cycling pushups pullups crunches squats and moderate weight lifting for 10-15 min three times a week to build your muscles and to keep your body fit - also for calcium & vit d if low you can take a supplement like tablet shelcal 1 tablet daily after breakfast.
MBBS Bachelor of Medicine and Bachelor of Surgery, MS - Orthopaedics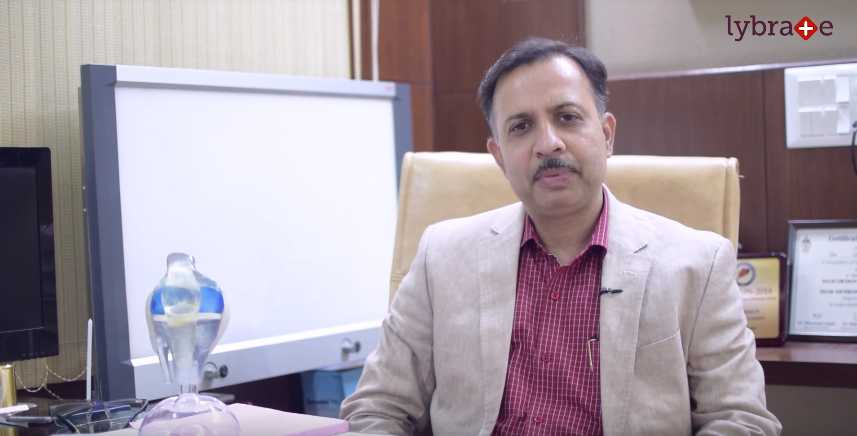 The knee acts as hinge joint and allows flexion (bending) and extension (straightening). The knee is formed by the tibiofemoral joints, where end of the femur (thigh bone) glides over the top of the tibia (shin bone) and the patellofemoral joint where the kneecap glides over the end part of the femur. The gliding surfaces of the knee are covered with articular cartilage which helps the joint to glide smoothly.
708
people found this helpful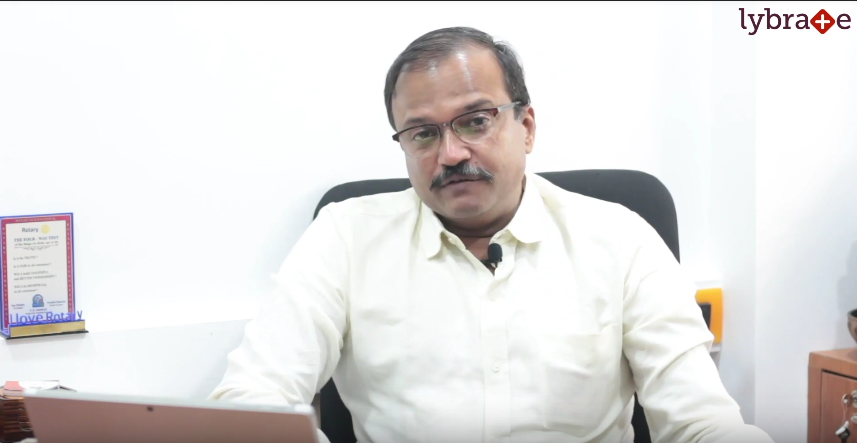 The skin is the largest organ in the human body, which measures about 2 square metres approximately 22 square feet. Skin is not just the longest organ alone in our body, but also has numerous amazing roles which most of us don't realise actually. It not only protects our body from chemical, harmful radiations and sun. It also acts as a major storage area of energy, synthesizes vitamin D and the best indicator of any disorder in your digestive and immune system.
863
people found this helpful

Bachelor of Ayurveda, Medicine and Surgery (BAMS), MD- Ayurveda
In Ayurveda, joint pain is known as 'Sandhigata Vata'. Arthritis and Joint pain are among the most prevalent problems faced by adults, mostly old people. As per ayurveda, 'vata Dosha' Is responsible for joint pains and other discomforts associated with it. Natural remedies and proper lifestyle techniques can be utilized to balance the 'vata' to lessen the occurrence and severity of joint pain.
Factors including,old age, obesity, injury and strenuous physical activities (that require a lot of joint movements) are responsible for disturbing the balance of your 'vata'.
The following are some ayurvedic home remedies that can be utilized to treat joint pain:
1. Massage therapy - Warm coconut, castor, mustard, olive or garlic oil can be utilized to massage the affected areas to lessen the intensity of pain. If you massage the affected joints with natural oils, it improves blood circulation and relaxes the swelling and stiffness in the region.
2. Fenugreek - Ingest a teaspoon of ground fenugreek seeds and drink a glass of lukewarm water. Fenugreek has anti inflammatory and antioxidant properties that make it effective for joint pains.Follow this remedy every morning on a regular basis to achieve optimal results.
3. Turmeric - Add a pinch of turmeric and a teaspoon of honey in a glass of lukewarm water and drink this solution on a regular basis for a week. Turmeric contains anti-inflammatory and antioxidant properties, which makes it an excellent remedy for treating joint pains.
4. Healthy diet - A balanced diet that comprises a lot of green leafy vegetables and fresh seasonal fruits is good for your joints. The uncontrolled intake of fatty food, dairy products, and high sodium diet must be avoided in order to avoid arthritis and joint pain.
Basti Karma of Ayurveda:
Basti karma is strongly reommended to keep our musculoskeletal system healthy as it's comes under Vata dosh dusthi.
Basti comprises of introduction of medicinal substances for e.g. herbal oils and decoctions, in a liquid medium, into the rectum of the person. This is because vata is predominantly located in the colon and bones. There are 80 types of Vata dosha disorders that can be cured by Basti treatment.
In this, janu basti is very helpful which comprises specific massage, herbal steam and oil for treatment. It instantly reduces stiffness and brings mobality.
View All Feed
Near By Clinics