About
Customer service is provided by a highly trained, professional staff who look after your comfort and care and are considerate of your time. Their focus is you.
...more
Customer service is provided by a highly trained, professional staff who look after your comfort and care and are considerate of your time. Their focus is you.
More about Meenakshi Eye Care Centre
Meenakshi Eye Care Centre is known for housing experienced Ophthalmologists. Dr. Abhaya Krishna Srivastava, a well-reputed Ophthalmologist, practices in kanpur. Visit this medical health centre for Ophthalmologists recommended by 81 patients.
Location
kanpur,
Uttar Pradesh
-
208004

Get Directions
Doctor in Meenakshi Eye Care Centre
Services
Submit Feedback
Submit a review for Meenakshi Eye Care Centre
Your feedback matters!
Write a Review
Feed
Nothing posted by this doctor yet. Here are some posts by similar doctors.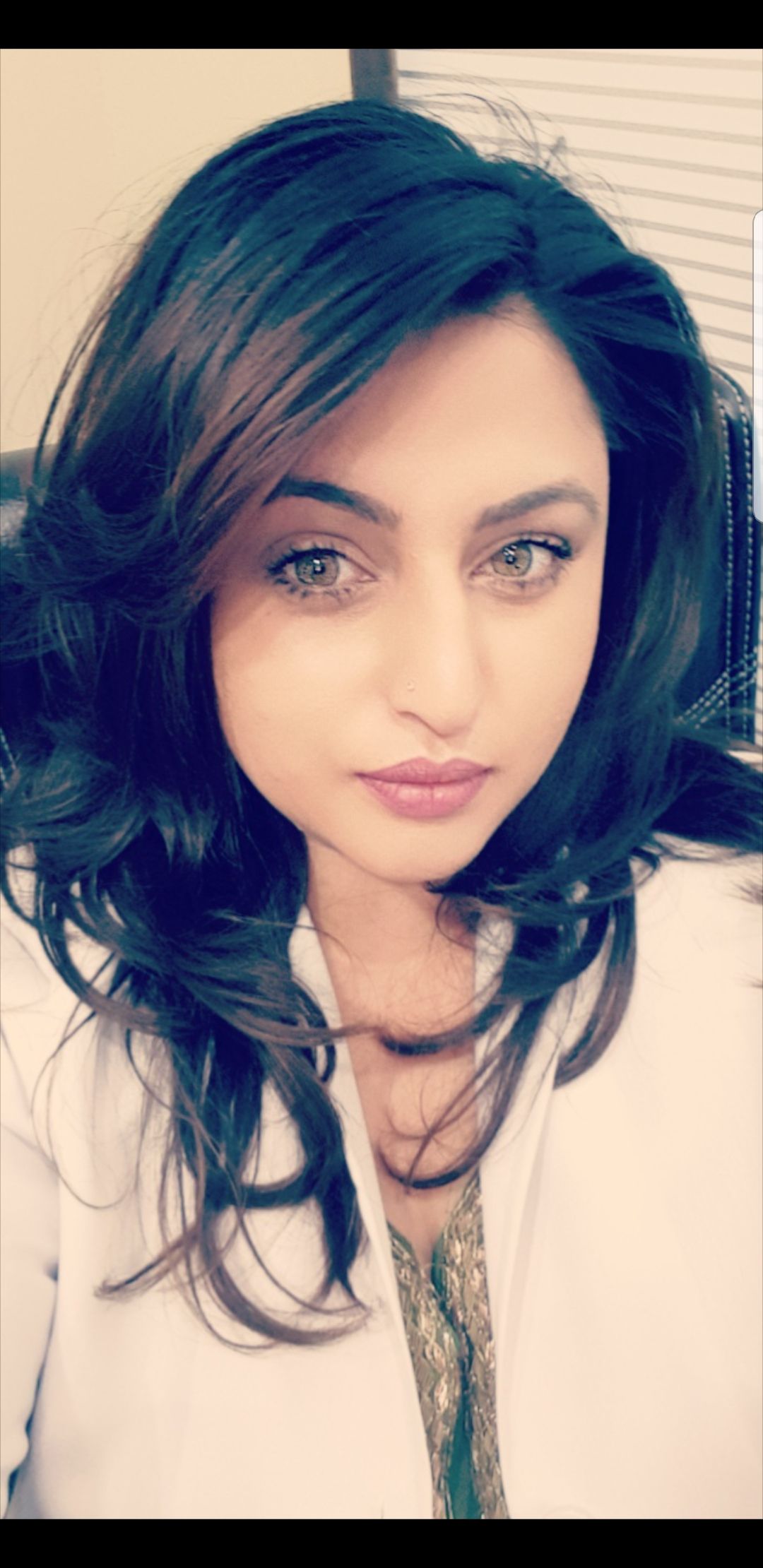 PG Diploma In Clinical Cosmetology (PGDCC), Diploma in Aesthetic Medicine
Blephrospasm is a condition which can be treated only with the help of botox. As botox is used for muscle paralysis. Allopathic medicine has not proven much of the results so far. You can go for acupuncture few cases have healed with the help of that. Thank you.
1. Don't overeat 2. Don't take tea empty stomach. Eat something like a banana (if you are not diabetic) or any seasonal fruit or soaked almonds and a glass of water first thing in the morning (within 10 mins of waking up). No only biscuits or rusk will not do. 3. Take your breakfast every day. Don't skip it. 4. Have light meals every 2 hours (in addition to your breakfast, lunch n dinner) e.g. Nariyal paani, chaach, a handful of dry fruits, a handful of peanuts, any fresh n seasonal fruit, a cup of curd/milk etc 5. Finish your dinner at least 2 hours before going to sleep. 6. Maintain active life style. This is most important n non negotiable part 7. Avoid fast foods, spicy n fried foods, carbonated beverages 8. Take a lot of green vegetables n fruit. 9. Drink lot of water. 10. Curd is good for u. 11. Everyday preferably sleep on same time for more details you can consult me.
हमारे शरीर में वैसे तो सभी अंगों का अपना महत्व है लेकिन आँखें विशेष रुप से महत्वपूर्ण हैं. क्योंकि आँखों के माध्यम से ही हम इस दुनिया को देख पाते हैं. जिंदगी के रंग आँखों से ही महसूस कर सकते हैं. लेकिन कई बार आँखों में कुछ समस्याएँ या बीमारियाँ उत्पन्न हो जाती हैं. आंखों की बीमारियां किसी भी उम्र में किसी को भी हो सकती है. आइए इस लेख के माध्यम से हम आंखों की बीमारियों और इनसे बचने के कुछ टिप्स जानें.

1. मोतियाबिंद-
आंखों के लेंस विभिन्‍न दूरियों की वस्तुओं पर ध्यान केंद्रित करने में मदद करता है. समय के साथ लेंस अपनी पारदर्शिता खो देता है. लेंस के धुंधलेपन को मोतियाबिंद कहते हैं. आंखों के लेंस तक प्रकाश नहीं पहुंच पाने के कारण रेटिना आंखों में विजन नहीं बनने देती है और नतीजा हम अंधेपन की ओर पहुंच जाते हैं. आमतौर पर 55 साल की आयु से अधिक के लोगों में मोतियाबिंद होता है, लेकिन अब युवा भी इससे प्रभावित होने लगे हैं. सर्जरी कर आंखों में लेंस लगाना ही इसका एकमात्र इलाज है.

2. ग्लूकोमा-
ग्लूकोमा को काला मोतियाबिंद भी कहते हैं. कॉर्निया के पीछे आंखों को पोषण देने वाला तरल पदार्थ होता है जो यह तय करता है कि आंखों के भीतरी हिस्से में कितना दबाव रहे. जब ग्लूकोमा होता है तब हमारी आंखों में इस तरल पदार्थ का दबाव बहुत बढ़ जाता है. इससे आंखों के ऑप्टिक नर्व्स नष्ट हो जाते हैं और आंखों की देखने की क्षमता खत्म हो जाती है.

3. रेटिना की बीमारी-
रेटिना आंखों के पीछे पतली-पतली रेखाएं होती है जो कोशिकाओं से निर्मित होती है. आँखों से जब प्रकाश गुजरता है तो रेटिना ही उसको विद्युतीय संवेग में परिवर्तित कर तस्वीर बना कर मस्तिष्क के न्यूरॉन को भेजती है. रेटिना में गड़बड़ी होने के बाद आंखों की देखने की क्षमता कम हो जाती है. डायबिटीज में या फिर उम्र होने के बाद रेटिना कमजोर हो जाती है.

4. आंखों का सूख जाना-
आंख तब सूखती हैं जब आंखों के अंदर की आंसू ग्रंथियों में आंसू का बनना कम हो जाता है या बंद हो जाता है. आंख सूखने के बाद काफी परेशानी होती है. आंखों में खूजलाहट, जलन और कभी-कभी रोशनी भी चली जाती है.

5. आंखो से ज्यादा पानी या आंसू निकलना-
कभी-कभी हमारी आँखें रोशनी-हवा और मौसम के बदलाव को लेकर ज्यादा सेंसेटिव हो जाती है और हमारी आंखों से ज्यादा मात्रा में आंसू निकलने लगते हैं. यह एलर्जी और सर्दी के वजह से होता है. आंखों में संक्रमण से भी आंखों से ज्यादा पानी निकलने लगता है.

6. कंजक्टिवाइटिस-
यह एक प्रकार का आंखों का इंफेक्शन है. वायरल इंफेक्शन या फिर एलर्जी से आंखों का काफी लाल हो जाना कंजक्टिवाइटिस कहलाता है. इसमें आंखों में तेज जलन व चुभन होती है. आंखों से काफी पानी निकलने लगता है.

7. प्रिसबॉयोपिया-
आंख की इस बीमारी के बाद आप नजदीक की चीजों को नहीं देख पाते हैं या फिर छोटे अक्षरों को नहीं पढ़ पाते हैं. यह एक सामान्य बीमारी है जो चालीस के बाद किसी को भी हो सकती है. ग्लास लगाने के बाद आंखों के देखने की क्षमता ठीक हो जाती है.

8. फ्लोटर्स-
आँख की इस बीमारी में धूप में खड़े होने पर या फिर कमरे में रोशनी के बाद भी आंखों के आगे छोटे-छोटे स्पॉट नजर आते हैं. यह सामान्य बीमारी है, लेकिन कभी-कभी गंभीर भी हो जाती है. खास कर तब जब आपके आंखों के आगे रोशनी के फ्लैश चमकते नजर आए. यह रेटिना के जगह बदलने के कारण होती है.

आंखों के बचाव के लिए इन टिप्स को आजमाएं
कंप्यूटर पर काम करने के लिए आंखों के डॉक्टर के परामर्श से चश्मा बना लें.
कंप्यूटर के मॉनिटर की पोजिशनिंग ऐसा करें जिससे आपके आंखों पर कम दबाव पड़े.
कंप्यूटर पर एंटी ग्लैयर स्क्रीन लगा कर काम करें.
अगर काम करते-करते लगे कि आंख का पानी सूख रहा है तो 20 मिनट का ब्रेक लेकर बाहर घूमने चले जाएं.
आंखों के सेहत के लिए सुबह-सुबह खाली पैर घास और ओस पर चलना काफी फायदेमंद होता है.
आंखों का रेगुलर चेकअप कराते रहें.
1
person found this helpful
I would like convey my thanks to Lybrate team that I can serve my knowledge for the suffering humanity from my in land to abroad. Your brother is only 11 years old and he is suffering from bilateral cataract. The symptom is "he can't see properly from his left eye only. His vision from the left eye is not blur but the problem is that the brightness is lowered." doctor has already suggested surgery but he cannot guarantee us. In this age the patient having bilateral cataract and he felt the brightness is decreasing gradually. But I think the function of optic nerve also affected. There is an alteration of genetic expression (syco-syphilitic miasmatic state) that causes bilateral cataract & diminishing the power of optic nerve. The classical homeopathic treatment can stop the progression and cure the disease. In the case of surgery the disease process may aggravate more rapidly. For homeopathic treatment we have to take a complete case history including physical & mental symptoms, past history, family history etc, of the patient. And we have to find out one / single homeopathic medicine (simillimum) that can restore his health by the eradicating all the disease state. It will be able to remove the cataracts and dim vision and his genetic susceptibility also. If you will not get any suitable homeopath in your local, you may book for online treatment (video) from my Lybrate profile.
Redness due to inflammatory process. It will take time to recover. Must treat the associate complaints then it will recover fast.
1
person found this helpful

MBBS Bachelor of Medicine and Bachelor of Surgery, MS - Ophthalmology
Sight is one of our most important senses. To ensure that your vision is not compromised, regular eye examinations are essential. This is regardless of age and overall health because the only way to diagnose conditions in the eye in the early stages is with a comprehensive eye exam. By arresting them in the early stages, many eye disorders can be easily controlled and treated.
During a routine eye examination, the doctor will look into a number of aspects of your eye's health. An eye examination can also indicate serious health issues like diabetes, macular degeneration and glaucoma. Some of the conditions an eye doctor looks for during an eye exam are:
Refractive error
If you already have a prescription this will be checked. In other cases, the strength of the eye muscles is checked for nearsightedness, farsightedness and astigmatism which can be corrected with LASIK surgery, spectacles or lenses. The earlier a refractive error is corrected, the lower are its chances of increasing. When it comes to children, they often do not realize signs of vision deterioration and hence, an eye examination becomes essential.
Amblyopia
This is a condition where one eye has a much higher refractive error than the other or where the eyes are misaligned. If this is not treated in time, amblyopia can stunt vision in the affected eye and result in blindness.
Strabismus
Crossed or turned eyes are termed as cases of strabismus. This is caused by the misalignment of the eyes and can cause problems with depth perception. This can lead to amblyopia and eventual blindness if not treated in time.
Focusing and communicative problems between the eyes
An eye examination can also determine problems with focusing on objects. With children, this can be a sign of underdeveloped focusing skills while in adults it can be a symptom of presbyopia or age-related diminished focusing ability. Your doctor will also check how well your eyes work together. If they do not work in tandem, it can cause headaches, eye strains and problems with reading.
Diseases
By looking at the blood vessels and retina of the eyes, doctors can detect signs of high blood pressure, cholesterol etc. Leaks in the blood vessels or bleeding in the eyes can also be a sign of diabetes or swelling of the macula.
Age-related conditions
As with the rest of the body, the eye tissues and muscles also degenerate with time. Cataract is one of the most common age-related issues that affect the eyes.
1
person found this helpful
You have sneezing and itching eyes for a long time. In allopathy doctor will prescribe antihistamine but in 90 - 95% cases it will reappear. To get cure for your case homeopathy is the best. But remember homeopathic treatment means one / single medicine (simillimum) for your complete suffering. For that we have to take a complete case history, and we have to find out one / single homeopathic medicine that can restore your complete health. And you will get cure from sneezing, itching of eyes etc. You can find out a good homeopath in your local, if you will not get any suitable homeopath in your local, you may book for online video treatment from my Lybrate profile.
1
person found this helpful
View All Feed
Near By Clinics